About
Customer service is provided by a highly trained, professional staff who look after your comfort and care and are considerate of your time. Their focus is you.
...more
Customer service is provided by a highly trained, professional staff who look after your comfort and care and are considerate of your time. Their focus is you.
More about Fortis Escorts Heart Institute
Fortis Escorts Heart Institute is known for housing experienced Psychiatrists. Dr. Rahul Chandhok, a well-reputed Psychiatrist, practices in Delhi. Visit this medical health centre for Psychiatrists recommended by 106 patients.
Timings
Location
Okhla Road, Opp Holy Family Hospital
Okhla
Delhi,
Delhi
-
110025

Get Directions
Photos (3)



Videos (8)
View All Videos
Doctor in Fortis Escorts Heart Institute

M.D Psychiatry , MBBS
Psychiatrist
Book appointment and get ₹125 LybrateCash (Lybrate Wallet) after your visit
Services
Submit Feedback
Submit a review for Fortis Escorts Heart Institute
Your feedback matters!
Write a Review
Reviews
Ikhlas
Aug 30, 2017
Very good nice behaviour understand problem and giving time
Feed
Do you have someone who is passive-aggressive in your life? Perhaps your parents, your siblings, your partner or your friends? It can be difficult to handle such a person. When two people, who are having a healthy relationship with each other are angry with each other, they show anger, they say that they are upset, they discuss things and sort things out. There are so many different ways to express anger. But when it comes to a person with passive-aggressive behaviour, it is not going to be the same when they are angry. This is basically a way to express anger indirectly, as they are unable to or uncomfortable to express their feelings and anger openly.
They need help, and it is you who will be able to help them get out of this pain or anger. Here are six steps to changing someone's passive-aggressive behaviour:
When there is an argument going on between both of you or when one of you is angry, do not say something or do something negative. This will make them shut down completely and they will never open up. It may also happen that the situation gets worse. So, take some time and calm down.
Do not go for any guesswork. You are trying to help someone to get over his/her passive-aggressive behaviour. You need to know what they actually feel. So, ask them how they feel and if they have anything to say about it. This can help them open up.
Brainstorming can be one of the best steps. Yes, if you think that you often argue on some common point, then you need to come up with a solution for it first. Ask for their opinion, make a list of all the points and try to make it as detailed as possible.
Check out the pros and cons of your opinions. When you are done with brainstorming, you need to consider each opinion or decision you made in order to make sure that both of you are comfortable with it.
Choose a win-win situation. In other words, pick up those solutions which make both of you happy.
Execute your opinion or plan and evaluate if it is working for you. If plan A does not work for you, then you can still consider the other options that you left behind to draft a plan B.
Communication is very important and when you are able to communicate well, you will be able to get what you actually need. You should start to think that your feelings are valid and learn to enjoy how good it feels when others value your feelings. Open up and talk!!!


4679
people found this helpful
Sadly, millions of people around the world attempt to commit suicide every day. This can be defined as the act of purposefully taking one's life. There can be many causes for a person to take this extreme step but in most cases, the person gives out warning signs before committing suicide. It is important for us as family and friends to look out for these signs and protect our loved ones.
Social withdrawal: When a person loses interest in things he or she likes to do normally or starts keeping a distance from others, it may be cause for concern. Social withdrawal is one of the most common symptoms of depression. Depression could in many cases trigger suicidal thoughts.
Focus on death: People having suicidal thoughts may talk openly about death and wanting to die. Do not take this lightly. In other cases, they may be fixated on death and begin researching various ways to take their life. This could also take the form of buying a gun, sleeping pills or a sharp knife.
Despair: Nobody likes listening to others crib but in many cases, this may be a way for a depressed person to seek help. Many people commit suicide not to end their lives but to end the physical or emotional pain they are suffering from.
Making Plans: People thinking of committing suicide may begin drafting suicide notes or start making plans to get rid of their belongings. This could be in the form of a sudden garage sale or drawing up a will.
Reckless behavior: People who are depressed and contemplating suicide may show signs of reckless behavior as they think they have nothing to lose. They could start drinking excessively or doing drugs or even have unprotected sexual intercourse. Drugs and alcohol could also be a way for them to lessen their pain. Driving under the influence or driving too fast could also be a sign to look out for.
How can you help?
If you do notice something strange, do not ignore it. Try talking to the person and help them express their frustration in words. Find ways for them to meet more people and do something different. You should also encourage the person to talk to a professional mental health care expert. If you are in a situation where someone threatens suicide, do not leave them alone. Try to calm them down and call for help immediately.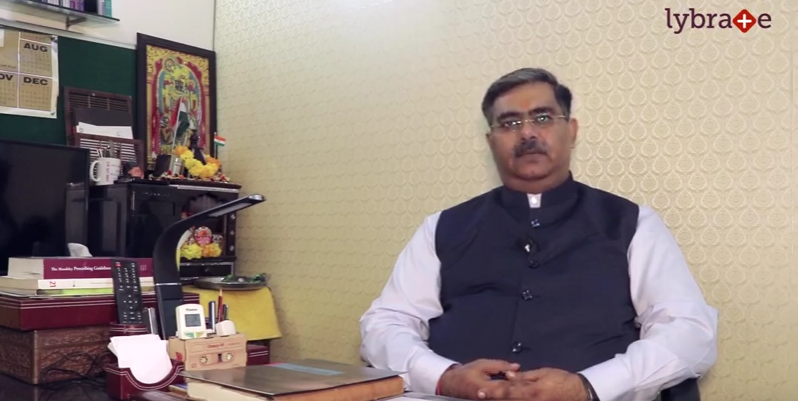 PMS or premenstrual syndrome affects women exactly prior to their menstrual cycle. This syndrome may have affects manifold, impacting a woman's physical health, behavior and emotions. The condition is very common and affects more than 80% of the women before their monthly cycles begin.
4546
people found this helpful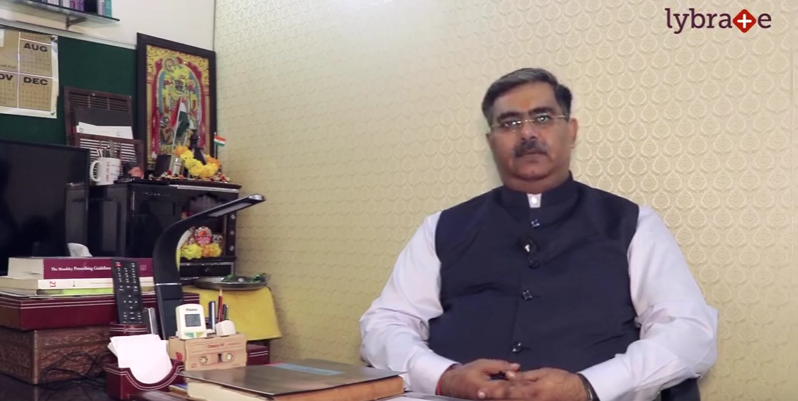 Internet addiction disorder or IAD, more commonly called Problematic Internet use or PIU, refers to excessive internet use that interferes with your daily life. Too much internet use to chat with friends, watch porn, use social media or surf the net for information- all fall under the purview of internet addiction.
4202
people found this helpful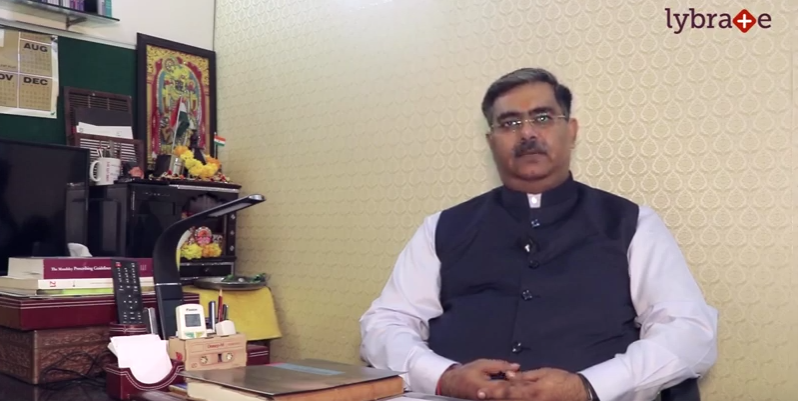 Diagnosing dementia can be more difficult than you can imagine. Medically, the patient needs to have at least two areas of mental functionality impaired to an extent where it interferes with their everyday life. However, diagnosis is just the beginning as treating dementia can be even more challenging.
4364
people found this helpful
Children, especially from a very young age, may show symptoms of dyslexia. Every case of dyslexia is unique to each child and there are many common traits and behaviours that denote a person to be dyslexic. Educate yourself on the symptoms and signs and keep a keen eye on the appearance of each one of them.
Here are five common signs of dyslexia.
Unable to read or face complications while reading: A dyslexic child will have a problem when he/she is reading something. You may think that this is because they are young and they will learn it in time, but that may not be the case always. Follow their complication, like whether they are able to read very basic paragraphs designed for kids their age or lower and you will be able to understand if the child is dyslexic or not. If they are unable to read even an extremely easy sentence, then you should take further steps to cure them.
Problems in pronouncing words correctly: A dyslexic child will have extreme difficulty in pronouncing easy words even after they are taught to do so. In many cases, a dyslexic child is unable to utter the word, let alone the mispronunciation. These are very trivial and hence are brushed over, but you should ponder on them and consult a professional to take appropriate steps.
Alphabet and/or number reversal: A child suffering from dyslexia has a tendency to reverse alphabets or numbers, like using a different alphabet or a number at a wrong position. This is known as transposing. Moreover, they often write down alphabets and numbers in reverse, like a mirror image. This is one of the surest tests of dyslexia. If it happens once, then you can move on, but if it recurs, even after they are told not to, then there is a cause for concern.
Omission of words, sounds, or letters while reading and writing: A dyslexic child will omit any letter or word while reading or writing at their own free will. There is no way to point out which one they will omit, but the trend depends on any difficult word that fails to register with them.
Problems regarding writing tools: A child with dyslexia will face extreme difficulty (which gradually multiplies) when using pencils, pens, crayons, and even erasers. It is as if they are unable to understand the purpose of them and don't know what to do with these tools.
Dyslexia is not that common and in most cases, the symptoms are overlooked and the child is deemed "slow" and a late bloomer. So it is necessary to keep in mind these symptoms and take advice from a specialist to deal with the situation.

As people grow older, they age physically as well as mentally. Just as they become more susceptible to conditions such as arthritis, their risk of mental illnesses also increases. It is also important to note that physical ailments influence mental ailments. Thus, arthritis may not only be a problem in itself but may cause mental disorders as well.
Some of the most common psychological problems that affect the elderly are:
Depression: Depression can affect people of all ages but the elderly have a higher risk of suffering from it. The symptoms and effects of this condition vary from person to person. These include feeling sad constantly, tiredness and lack of energy, lack of self-worth, unexplained weight loss or weight gain, insomnia and reduced appetite. This may be caused as a side effect of certain medications or treatment, as a result of frustrations caused by other physical ailments or just an effect of age.
Memory Problems: As people get older, their memory weakens. Many lose their long-term memory skills. They may also lose their short-term memory. This is not the same as being forgetful. Characteristic symptoms of amnesia include confusion, memory loss, inability to recognize people, etc. Amnesia may be caused by a number of factors including trauma to the head, brain damage or psychological factors such as PTSD.
Dementia: Dementia is characterized by the person's mental inability to function normally. This could be in the form of random mood swings, apathy, confusion, changes in short-term memory or failed sense of direction. Dementia is typically caused by the death of brain cells due to tumors, infections, lack of oxygen, lack of nutrition etc. Parkinson's disease, Huntington's disease, vascular dementia and frontotemporal dementia are all forms of dementia.
Alzheimer's Disease: This is a kind of dementia as well. In such cases, the patient loses memory of where they are and believe themselves to be in another place and time zone. The patient may not be able to rationalize things happening around him and may be unable to recognize their own family members. This is a neurodegenerative disease that involves shrinkage of the brain cells. It may be genetic. Alzheimer's can be treated and managed but it cannot be cured.
Insomnia: Insomnia can be classified as a physical and mental ailment. It is characterized by the inability to sleep well at night. Some of the noticeable symptoms include tossing and turning for hours in bed before going to sleep, waking up frequently at night, waking up earlier than planned and falling asleep during the day. Insomnia in the elderly is typically caused by stress and anxiety. It may also be the result of certain types of medication.
4419
people found this helpful
When a person is not able to identify a solution to a problem (professional or personal), the often heard suggestion is to get the advice of a counselor. What the counselor does is to give an objective view of the problem and see how they can be addressed. When any of us go through a difficult phase, it is difficult to disentangle ourselves from the problem, and see what can be done differently to manage it. Whether it is vocational or sexual, premarital or marital, it is a bit difficult as we are part of the problem. For a counselor, they can take an objective view as they are not as entangled in it. They can see clearly what the issue is and find a solution. Also, given their training and experience in handling different issues, they would have suggestions that will just do the trick.
Vocational counseling: Also called career counseling, this has gained significant importance recently. It helps identify if a person is good to be an entrepreneur or a marketing professional. With so much focus on people's career and it involving such a large part of a person's life, it is essential to understand how to approach a vocation and how to get the best out of it. This involves assessing the individual completely in terms of his skills, abilities, aptitude, interests and guiding on what could be a good career option for him. Detailed discussions along with questionnaires and tools will help identify the right career for a person, where he/she can shine. Supporting training and coaching are also provided.

Sexual counseling: People with complicated sexual issues are on the rise. Premarital counseling helps in aligning the couple as to what to expect from each other. Though it may sound a bit odd, it helps a lot of problems after marriage, and brings the couple together. Both know what to expect from each other and so the number of issues in post marriage are reduced. It also paves the way for a happier marriage, according to research.
For people who have sexual issues in post marriage, counseling again is a good solution. The couple is completely a part of the issue and often would not be able to find a solution, which could sometimes be to speak frank and open-mindedly . The counseling session provides this forum, and most issues like performance anxiety, sexual expectation mismatch, premature ejaculation and family planning that can be discussed here. While sex is often ignored as it is a discrete issue, discussing about it helps iron out a lot of issues and even improves the overall quality of the relationship, and makes way for a happy, married life.
4180
people found this helpful
Happiness and sadness are part and parcel of life. Some things make us smile while others make us cry. While life is full of mixed emotions, being persistently sad could be a sign of depression. It is a clinical condition that needs treatment just like a fever or any other sickness.
Depression is a common mental ailment that can affect children and adults of both sexes. This is characterized by a feeling of sadness, worthless and helplessness that lasts for more than 2 weeks. Other symptoms of depression include:
Loss of interest in events and activities
Social withdrawal
Outbursts of irritation and frustration over small matters
Sleep disturbances
Tiredness
Unexplained weight gain or weight loss
Shorter attention span
Unexplained headaches or backaches
Though the exact cause of depression is still unknown, there are many factors that could trigger depression:
Fluctuating hormones: This is a very common cause of depression. This may occur during pregnancy or after delivery.
Thyroid problems and menopause: People with thyroid issues and women going through menopause often face the problem of depression. In some cases, a change in how neurotransmitters behave inside the brain could cause depression.
Genetics: It has been observed that 40% of depression cases have a genetic link. People with close relatives who suffer from depression may also suffer from the same condition.
Traumatic events: People who have a traumatic past such as a history of physical or sexual abuse, the death of a loved one or a difficult relationship could also trigger depression.
Alcohol and substance abuse: Excessive drinking and other substance abuse have been closely linked to depression.
Other factors: Depression can begin at any age and men are at a higher risk of suffering from this condition as compared to women. This may be because women often seek help in the early stages of depression.
People with low self-esteem and a pessimistic outlook on life have a high risk of being depressed. Treatment for cancer, heart disease and other such chronic illnesses as well as certain types of medication could also contribute to depression.
Symptoms of depression vary from one patient to another. Hence, they can be difficult to diagnose in the early stages. Treatment typically includes medication, counselling, group therapy and a change in lifestyle habits. For example, it is imperative for depression patients to step outside their comfort zone and interact with others. For this, they may consider joining a hobby class. Regular exercise is also important as it increases production of serotonin and gives the person an opportunity to get out of the house. When it comes to depression, remember, it is very important for the patient to be supported by family and friends.
4268
people found this helpful
ADHD, CDD, short-term memory loss, forgetfulness, insomnia and so many more terminologies we would have come across very often. They all seem to have evolved from a common origin and that is concentration issues. Have you pondered on these questions!! Why can't it be easy to concentrate? Why can't it be easy to remember everything? If yes, then read on to know more.
Concentrate! Focus! Pay attention! These are not just words but one huge and complicated process in itself. Many children and as well as adults often develop this issue wherein they find extremely difficult to concentrate.
Science behind concentration issues: When an individual performs a single task; for example reading a book, the image of what he is seeing hits the retina. From the retina, the nerve fibres carry the image to the brain which stimulates the brain cells to fire an action potential. The signal from here moves to the thalamus and proceeds to the visual cortex. This signal activates locus coeruleus which is a brain stimulant. It targets the particular area of the brain becoming the deciding factor as to how one responds to a stimulus, which in this case is an image. When there is deregulation of the locus coeruleus, it is then that a person develops disorders like ADHA, anxiety, depression, insomnia and others.
Factors influencing concentration:
Concentration is a skill that requires you to prioritize your senses while doing any work. It is an ability to block out distractions.
Dedication to the task
Interest in the task
One's ability to complete the task
Physical and emotional state
Conducive environment with few distractions.
Attention deficit hyperactivity disorder (ADHD) and concentration deficit disorder (CDD)
Attention deficit hyperactivity disorder (ADHD) and concentration deficit disorder (CDD) are the two predominant concentration issues. The first one is more common among the children while the latter is observed in mostly the adults. Any individual with ADHD or CDD can show abnormalities in their behavior and social life.
ADHD individuals tend to be forgetful and face problems sticking to one task and may even display excessive fidgeting. CDD individuals tend to be lethargic, move slowly and have trouble in staying alert. Adults may become socially withdrawn and exhibit slow information processing.
Solutions for concentration issues:
Concentration issues require a lot of time to be overcome. You can try to figure out what causes the distractions and avoid them as much as possible by refocusing your mind only on what you are doing. You can give yourself timers which comprise of "distraction time" and "focus time". This strategy helps if one's mind is actively processing other things. You may also create subtasks by listing the things you need to do and then ruling out one by one once you accomplish them. Always breathe better and try for long inhalation and exhalation. This helps to bring down your anxiety levels which hinder the concentration.
Though the above-mentioned strategies are just to help you improve your concentration they are not the ultimate cure for any of the issues. Every individual is unique and sometimes accepting oneself can solve many complications as it reduces the need for unnecessary thinking. Always bear positive thoughts in your mind as it will act as a driving source.
5462
people found this helpful
View All Feed
Near By Clinics

View Clinic