About
We are dedicated to providing you with the personalized, quality health care that you deserve.
...more
We are dedicated to providing you with the personalized, quality health care that you deserve.
Timings
Location
5, Vardhaman Royal Plaza, LSC Gujranwala Town 1 Block B
Gujranwala Town
Delhi,
Delhi
-
110009

Get Directions
Photos (10)










View All Photos
Videos (3)
Amenities
Parking
Credit Card
Online Appointments
Reception
Doctors in Elixir Fertility Centre
MICOG, DRM, Royal College of Obstetricians and Gynaecologists (MRCOG), DNB, MD, MBBS
IVF Specialist

MBBS, MS - Obstetrics and Gynaecology, Diploma in Minimal Access Surgery, M.Med.Sci (ART), Specialist Training in Reproductive Medicine, Fellowship in Minimal Access Surgery
Gynaecologist
Specialities
Gynaecology
A branch of medicine reserved especially for treating female conditions of the reproductive system
IVF Speciality
Largely aims to help couples conceive through the method of in-vitro fertilization
Patient Review Highlights
"Professional"
2 reviews
"Prompt"
1 review
"Well-reasoned"
3 reviews
"Helped me impr..."
1 review
"Practical"
2 reviews
"Nurturing"
3 reviews
"knowledgeable"
8 reviews
"Sensible"
2 reviews
"Very helpful"
16 reviews
"Caring"
5 reviews
"Saved my life"
1 review
Reviews
Neha Agarwal
May 3, 2017
She is a wonderful person and a very talented doctor. I have never met a doctor like her who personally comes and receive every patient and give you plenty of time to clear your doubts. She studies your case personally, no juniors who sometime miss minute details. Less waiting time at clinic. She treats every patient as her family so you will get personalised treatment. You can freely call her in case of any difficulty. And most importantly, a great IVF specialist. After losing both of my fallopian tubes in two pregnancies, I was left with the option of only IVF. First tried IVF with the best doctor in NCR, Dr. Sonia Malik who does nothing all the work is done by her juniors. IVF failed then I went to Dr. Puneet. The day I met her, I got positive vibes and eventually my second IVF was successful. She gave me the joy of motherhood. Now I am a mother of a 9 month old baby girl.
Neha Choudhary
May 6, 2017
I had multiple health issues like pcod, hypothyroidism and diabetes. I visited the clinic nervous but once I met Mrs Kochhar she guided me that I could conceive with their teams guidance. I decided to go for an IUI cycle that month. Transparency was maintained at every step. To my heart s delight I did conceive with my husband sperm. Today I am a proud parent. I can't thank enough my Dr and her team for being there through my thick and thins and assuring their patients with such positivity. The EFC team is doing a noble work and may it reach pinnacle of success for all times to come .On a personal note I would recommend Dr Puneet Kochhar because she is a genuine, caring lady who has clarity of thought as to how to guide her patients with utmost care and honesty. No doubt EFC team is sincere in its work with transparency at every step.
Ashma
Apr 20, 2017
I was shocked to experience the symptoms of polycystic ovary synDromeElixir Fertility Centre can handle all types of emergency cases. I never get sick, but then last year i started developing these symptoms. Thanks to her I am totally satisfied with the results. The facilities available in the Elixir Fertility Centre are very nice. As someone I knew, consulted this Puneet K. Kochhar and they referred us. Not only she is very calm and composed, but is also a very understanding doctor. In the very first sitting, Puneet K. Kochhar clearly told us the problem and the what the treatment procedure will be in future. I had lost hope, but the polycystic ovary synDrome treatment given by Puneet K. Kochhar has helped me regain my confidence.
Rajan
May 30, 2017
He is very humble and sensible while talking. It always gives courage and positivity after appointment. He has set up the complete clinic where everyone is always ready to help and are very understanding so feel like you a in good hands. Doctor Puneet comes with lit of experience which ensures always right suggestions and advice with great care during entire pregnancy. He ensures, unnecessarily patient is not made panic for small things and focus more on normal delivery as far as possible.Would recommend Dr for all maternity and gyno based issues.
Mayank
Mar 4, 2017
Ive been seeing Dr Puneet since I had an ectopic emergency 3 years ago. After the surgery I continued consulting him for my infertility treatment. He guided us and gave us lot of confidence throughout the process. His staff was also very friendly, with good facilities which made us feel comfortable throughout the treatment period. Finally we went for IVF last year, and today I have a healthy 2-month boy after 6 years of marriage thanks to Dr Puneet. We Highly recommend Dr. Puneet for Maternity and Gynac related issues.
Jayalalita
Feb 4, 2017
Not only Dr Puneet K Kochhar is very calm and composed, but is also a very understanding doctor. The best thing about Dr Puneet K. Kochhar is that she prescribes limited no. of medicines. I was shocked to experience the symptoms of fertilisation in vitro - embryo transfer (ivf - et).The overall atmosphere in the Elixir Fertility Centre is very soothing.The complete process of fertilisation in vitro - embryo transfer (ivf - et) was so painless and quick, and i am so relieved that I chose to consult her.
Kunjalata
Jan 15, 2017
I could not conceive due to which I and my family were very depressed. We consulted many specialists but nothing came into use. Finally I chose to visit Dr Puneet K Kochhar, I must say he is extremely good doctor. I owe him a big thank for providing me such a beneficial treatment. The lab in the Elixir Fertility Centre was very clean and well managed. He is very professional and is a really patient listener. In order to diagnose my problem completely she asked me a number of questions.
Vritti
Feb 27, 2017
Doctor is very good .he patiently listen and anaanaly and then prescribe the medicine .one of the best doctor I came across. He explained and cleared all my doubts. He analyzed all my old reports and gave medicines according to that. Prescribes medicines only when required and he is a good listener also. friendly and polite very detail oriented and very helpful have guided us well we are very happy with the results and will refer to our friends and family
Sanyukta
Jun 3, 2017
I will always be indebted to Dr. Kocchar for the joy that she has brought in my life. Fantabulous is the only word to define her and her team'a constant and diligent efforts to bring change in people's lives. They made all the difference to my pregnancy, childbirth and beyond. And Dr. Kocchar deserves a special mention for tons of things for which this space wouldn't be enough but I guess it suffices to say a huge thank you! You are amazing!
Nilanjana
May 3, 2017
It has been a pleasure knowing Dr.Puneet. .A doctor who is cent percent result oriented. Compassion with medical skills is her USP. .I have been recommending her to various patients with my background of medical problems. .Dr.Puneet is not only knowledgeable in her area of work she also has the art to communicate the lacuna's of medical 'science while explaining the protocol..I personally had a great experience which was customised for me..
Prachi
May 9, 2017
Very very rarely you will find doctors such Dr. Puneet now a days who are not money minded. He was clear in his communication, spent good amount of time with us and explained things in details and in lay mans language and most importantly was so genuine and true to his profession. If there were more than 5 stars, I would give that to him! Will definitely recommend him and patients can blindly trust him for his professionalism.
Moksha
Jan 21, 2017
We met him first time just through online reviews but the way he spoke to us he put us to ease. He will never force you for anything but he will guide you with the best suggestion. A confident and experienced doctor who knows what is best for the patients. At no point we felt that he wants us to spend more money than needed which is not true for many other doctors. He got us pregnant in the 1st attempt of ivf.
Aryaman
Jun 28, 2017
Dr Puneet has so much knowledge that for my treatment of infertility I took his reference. The problem was severe and unmanageable but he was able to handle it. I was quite depressed due to my condition, but my Puneet K. Kochhar guided me to change my attitude. Puneet K. Kochhar guidance has helped me immensely and has helped gain confidence. The Elixir clinic was equipped with various facilities.
Shirin
May 2, 2017
I have seen 3 doctors prior to seeing dr Puneet, He is straight forward & an excellent doctor. We can keep full faith with him. Gives time and encourages us to try naturally. I insisted to go for IUI treatment but advised me to loose weiight and keep trying naturally. I concieved naturally after 3 months. Thanks to dr puneet. I Would definetively would recommened to my friends and colleagues.
Jyeshtha
Jun 28, 2017
i got In IVF done from him. I'am almost on the path to recovery, Thanks to my Puneet K. Kochhar perfect advice. The overall atmosphere in the Elixir Fertility Centre is very soothing. I read about the Puneet K. Kochhar on one of the social media platform. Never once that I felt that she is getting impatient, rather she has always responded to my each and every doubt with immense patience.
Evadne
Jun 25, 2017
I was trying to conceive but was not able to , so my husband took me to Dr Pranay. He is one of the best gynaecologist in the city. My previous experiences were not so good, but he has completely changed my opinion as he is very helpful and humble. I am completely satisfied with the results of my treatment. I owe him a big thank for treating me so patiently.
Verified
May 23, 2017
She is an amazing Doctor as she made a wonderful differences in my life that I will be grateful for her Forever, she completes my family n my dreams may god bless him with all her wishes , gud health n wealth for her n her family .. lots of luv n thanks from the bottom of our heart ,, we love u n thanks for being the best doctor for me : anita shahi
Inika
Aug 31, 2017
With great ease Dr Pranay Ghosh explained us the problem and how the treatment will be carried out. The facilities available in the Elixir Fertility Centre are very nice. Even though the problem was not so big, but still the other doctors were not able to treat it. He is so nice that they even at odd hours one can call him in case of emergency.
Dharuna
Jun 14, 2017
I was suffering from acute cramping in my stomach during my periods about a month ago. I preferred consulted a gynaecologist named Dr Mukti Sethi . She is a well known gynaecologist in New Delhi. She helped me alot to resolve the issue. I owe hera big thank for the treatment. She is really well experienced and a kind hearted gynaecologist.
Jatak
May 24, 2017
Thanks to Dr Puneet for the perfect advice as I was not able to conceive. I was quite depressed due to this problm. The doctor gave me perfect guidance and prescription whcih helped me deal with my situation. The complete process of the treatment was so painless and quick, and i am so relieved that I chose to consult him.
Chakrika
May 4, 2017
Highly recommend Dr. Puneet k. Kochhar. Apart from being highly skilled in his profession, he is also a very friendly, approachable and patient doctor. He explained the situations clearly and entertained every questions very warmly. Each visit with him gave me the believe that I am in the safe hands.
Satnam Singh
May 4, 2017
Dr. Puneet Kochhar is the best Gyne Doctor I have ever seen, she has a great knowledge about her profession. When I first met her, she looked so simple and down to earth. She explains things very well and my wife feels very comfortable to discuss any kind of clarity related to pregnancy.
Feed
Asked for female, 30 years old from Mansa

MICOG, DRM, Royal College of Obstetricians and Gynaecologists (MRCOG), DNB, MD, MBBS
Hi lybrate-user, at the age of 29, there are good chances of conceiving with (or without) medical help. To be able to guide you further, I need to know your husband's semen report, your tubal patency test report, and blood reports (FSH, LH, AMH, TSH, prolactin). Kindly share these, so I can advise you better.
3
people found this helpful
Asked for male, 1 year old from Delhi

MICOG, DRM, Royal College of Obstetricians and Gynaecologists (MRCOG), DNB, MD, MBBS
Hi lybrate-user I am very sorry for your loss. This was very tragic. It is difficult to comment on the exact cause of death at this point. It could be head injury or some other internal injury. You are being very brave by thinking ahead. Planning another child will help you recover from this loss. For planning to conceive, you need to control the TSH. Please see an endocrinologist or let me know her TSH levels and the current dose of medications she is on. If she has regular menstrual cycles, start trying naturally (the best time to do so is the middle 10 days of the cycle). It is a good idea to get some basic tests done if you don't conceive in 3-4 months. Please let me know if you need any further help or information. Hoping God will give you both the strength to bear this loss and move ahead.
1
person found this helpful
Asked for female, 31 years old from Hyderabad

MICOG, DRM, Royal College of Obstetricians and Gynaecologists (MRCOG), DNB, MD, MBBS
Hi lybrate-user, you are working on the right track. The first line for management of PCOS is weight loss through diet control and exercise. This might help you to ovulate (release an egg) naturally and get pregnant. However, if you do need medicines, they will only help as long as you take them. The effect of these medicines comes in 3 months time, so you need to take them for minimum 3-6 months. Since it has been 4 years since your marriage, its better to start ultrasound for follicular monitoring along with medicines to produce an egg. This will help you conceive quicker. Please let me know if you have any further queries.
1
person found this helpful
Shared 1 year ago • Featured Tip

MBBS, MS - Obstetrics and Gynaecology, Diploma in Minimal Access Surgery, M.Med.Sci (ART), Specialist Training in Reproductive Medicine, Fellowship in Minimal Access Surgery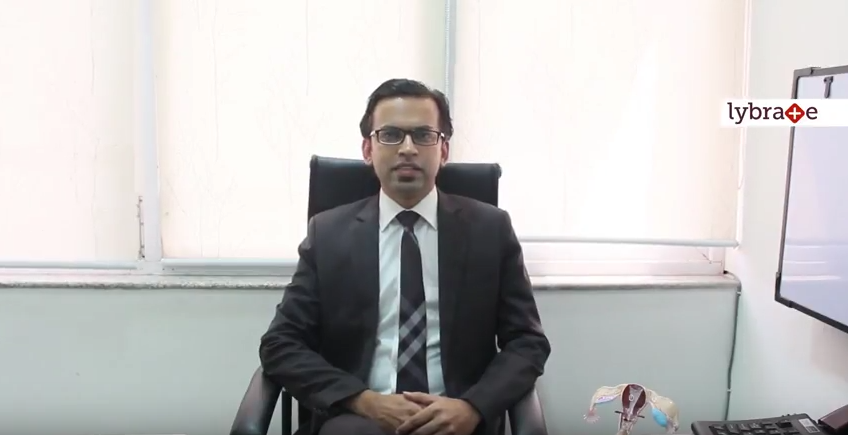 Hello and Good Afternoon,
My name is Dr. Pranay Ghosh and I am the director and infertility consultant and chief neurologist at Elixir Fertility Centre.
Today I will be talking about male factor infertility which is a relatively common but frequently neglected diagnosis. Usually when the couple comes in for the infertility assessment it is assumed that the problem lies with the female partner, but about 30% of cases the problem is solely due to the male factor and in about 50 to 20% cases the male partner is contributory. The problem of male infertility may be certain by a basic test as semen analysis and problem may be as severe as absence of sperm in the ejaculates, something that is known as azoospermia. And this is a potentially devastating diagnosis. However, in the majority of such cases it is now possible to have one's own biological children with the availability of the new or assisted reproduction techniques. Foremost along with the detailed semen analysis, it is important to get a complete history and do a physical examination. A detail semen analysis implies that even in the presence of very few sperms in the ejaculate the diagnosis of a azoospermia should not be made because this is something that happens when the semen analysis is carried out by routine laboratories. A semen analysis is done to look into three variables. The count for the concentration, mobility of the sperm that is appearance of the sperm. This last perimeter that is the morphology of an overload and over reported. If the semen analysis comes out to be abnormal, the first thing that has to be done is repeat the semen analysis with a proper gap or absence of 2 to 7 days because there is a lot of fluctuation and variation in the semen parameters. If the repeat semen analysis comes out to be abnormal again, then advance sperm function test like sperm DNA fragmentation need to be carried out. In severe, in very severe cases of male infertility, just the semen analysis and sperm DNA fragmentation will not sufficient and by chromosome micro delusions studies need to be carried out to conform genetic normalcy. Once we have diagnosed that the male factor does exist and the male partner does suffer from deficient parameter, the good news is that now there are athlete treatment options available to rectify this and ones we are, we are usually able to pin point the cause of the male infertility which may be as uncommon fugnative abnormalities of hormonal imbalances, previous chemo radiations, previous surgery in pelvic area, substance abuse, certain medications or environmental toxins or maybe cannot be pinpointed due to idiopathic reasons. My male factor in infertility may be benefited by anti-oxidant supplementation and Intrauterine insemination/ IUI. However sever cases require intracytoplasmic sperm injection where cycle of IDF is carried out and after a pickup the fertilization is carried out by directly injecting one sperm inside the egg in a labotory. In cases of azoospermia, that is the absence of sperm in the ejaculate, the optional surgically obtaining the sperm from either the tester or the epidictic exists and this is usually done under anesthesia and the sperm that is obtained by surgical sperm retrieval is used to carried out exceed. For supportive treatment and tales, lifestyle modifications, quitting alcohol, giving up smoking, avoiding tight fitting under garments, hot baths and saunas. A very few, small fraction of the patients that knows the male factor infertility may be diagnosed with a condition called vericoseed, essentially dilation or distinction of the veins that trigger the testes, and this is a condition which may be benefitted by surgically correction. The options are many for the patients diagnosed with the male factor infertility and in the right hands; with the right expertise the results are excellent and gratifying.
Thank you.
3576
people found this helpful
Shared 1 year ago • Featured Tip

MICOG, DRM, Royal College of Obstetricians and Gynaecologists (MRCOG), DNB, MD, MBBS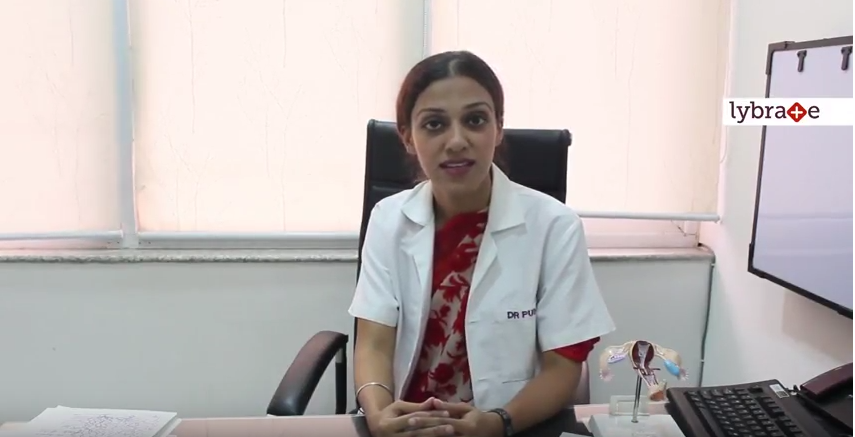 Good afternoon, I am Dr. Puneet Kocchar. I am a consultant gynecologist and a fertility specialist at Elixir Fertility Center, New Delhi. Today I will be talking about Recurrent miscarriages and abortions.
A positive pregnancy test is a very exciting news not only for the couple but for the entire family. However, sometimes there is a miscarriage and the chances of miscarriage in the normal pregnancy are about 10-15%. If you have had only one miscarriage, then the chances that you will carry on till term without requiring any medical extensive treatment in your next pregnancy are nearly 80% or more. For women who have had only one miscarriage, we will not recommend going for extensive testing or treatment.
What is recurrent abortion or recurrent miscarriage?
If a lady has had 3 or more repeated abortion, it is called recurrent abortions. Even these days we start doing test and treatment if a lady has had 2 abortions and we do not wait for third one to occur.
So, why does an abortion occur?
In simple terms, either it is a fetus, that is, an embryo is not normal or the womb which is going to carry the pregnancy has some problems in it. What happens to a fetus if you are carrying a genetically abnormal baby, that can lead to miscarriage. It is nature's way to take care of the pregnancy and not letting the abnormal baby come into life. So, we do tests called genetic tests to check the chromosomic make up of a baby. They can be done on the products of conception. We also recommend that we have complete parental care, that is the blood test of both mom and dad to check the both of the chromosomal content.
Sometimes, in2-5%of the cases, there is balanced chromosomal translocation. Now this translocation will not cause any problem to the person who is guiding translocation. But when you produce an egg or the sperm, the embryo can be abnormal and this will lead to a miscarriage.
What happens to a person carrying a translocation?
If you are carrying a translocation which is leading to repeated miscarriages, it is better to plan IVF cycle along with PGD or PGS rather than normal conception.
IVF is where we create an embryo using the eggs from the lady and sperm from the husband. When the embryo is ready, we take a small biopsy and we subject it to test and a complete chromosomal analysis. And once the results are back, the normal embryo is transferred back into the lady's womb resulting in healthy pregnancy. This is one factor that we just addressed.
The second factor that we talked about is abnormalities in the womb. Now, simple test to analyze hormonal balance from the blood taken from the lady will tell us about thyroid status, diabetes, abnormal prolactin. These are all hormones which if are elevated or below the range can lead to abortions. THis can all be treated by giving oral tablets. So, these are important to be tested for any women having recurrent abortions.
Then we look into other factors such as autoimmune problems which are very common, occurring in about 20% of the patients. During pregnancy, we advise you to take low dose aspirin tablets and low molecular weight hampering injections for the entire duration of pregnancy. And this results in more than 60% successful pregnancies.
Another important factor that leads to abortion, which is Thrombophilias. THese are inherited problem which increases the tendency of blood to clot. Since the blood flow to the uterus is not occurring properly, you might again need blood gain agents such as aspirin.
Some of the other common factors are an anatomical factor. So, if the uterus or a womb is carrying a fibroid can also lead to abortions. Now, these can be easily diagnosed by doing an ultrasound either 2-dimensional or 3- dimensional. If such a problem is present, we can treat it by doing a hysteroscopic procedure.
Another important factor that leads to Abortion, especially in our part of the country, that is North India, is Tuberculosis. This is one of the commonest cause of miscarriages especially in our part of the country. It can be tested by doing Biopsy. Take a small amount of tissue from the uterus and check whether the lady is carrying Tuberculosis or not. It can be treated by giving oral medication of tuberculosis that has to be taken for the period of 6-9 months.
Another common cause is the imbalance of Th1 or Th2 cytokines. These are the cytokines present in the uterus which may not let the embryo or the pregnancy to grow. And if these are found to be positive, we recommend Immunomodulation.
So, these are the various causes due to which a lady can have an abortion. An important thing here is do not loose hope and do not give up treatment. If you have had 2-3 abortions, you need to get complete panel of tests done and with the help of a treatment, you have 60% of the chance to deliver a baby normally.
If you wish to consult me, please contact me through Lybrate or you can visit my clinic directly.
Thank you.
2749
people found this helpful
Shared 1 year ago • Featured Tip

MBBS, MS - Obstetrics and Gynaecology, Diploma in Minimal Access Surgery, M.Med.Sci (ART), Specialist Training in Reproductive Medicine, Fellowship in Minimal Access Surgery
Heavy menstrual bleeding, technically called menorrhagia, is one of the most common types of abnormal bleeding from the uterus. Menstrual bleeding is said to be heavy if there is so much blood that a tampon or pad remains soaked for several hours.
Here are all the possible causes of heavy menstrual bleeding:
1. Hormonal imbalance
Estrogen and progesterone levels are the primary control mechanism for periods. If the ovaries have a problem in functioning, hormonal imbalances may occur. Heavy menstrual bleeding is most common in females who are at the start of menopause. Puberty menorrhagia can occur in adolescents who are experiencing their first menstrual period.
2. Fibroids
These most commonly occur around the age when women can get pregnant. Uterine fibroids are non-cancerous growths on the uterus.
3. Ectopic pregnancy
An ectopic pregnancy is when a fertilized egg stays in the fallopian tube but does not reach the uterus.
4. Blood thinners
These are medicines which are usually anticoagulant or anti-platelet drugs.
5. Problems with IUD
A non-hormonal intrauterine device is a T-shaped device used for birth control which is inserted into the uterus.
6. Adenomyosis
This is a condition in which the muscular wall of the uterus also gets the lining of the uterus intermingled with it. However, this condition is rare and only happens in middle aged women with several children.
7. PID
PID stands for pelvic inflammatory disease and refers to any infection within the organs of the reproductive system.
8. Cancer
Uterine, ovarian and cervical cancer are just some of the cancers which may cause heavy menstrual bleeding.
9. Other diseases
Liver, kidney and thyroid diseases are all included. If you wish to discuss about any specific problem, you can consult a Gynaecologist.
4652
people found this helpful
Shared 1 year ago • Featured Tip

MBBS, MS - Obstetrics and Gynaecology, Diploma in Minimal Access Surgery, M.Med.Sci (ART), Specialist Training in Reproductive Medicine, Fellowship in Minimal Access Surgery
Pregnancy is one of the most wonderful, but exhausting times of a woman's life. There are a quite a few precautions you need to take and quite a few factors you need to consider before doing anything. Take for example working during pregnancy. Working while you're pregnant can be challenging, but if you keep these do's and don'ts in mind, it can become an easy task.
Do: Take Adequate Rest
The first few weeks of pregnancy can take a toll on your body. If your sleep schedule is off, you need to fix it and sleep for the usual 8-9 hours a day. If you undertake a lot of physically strenuous work or even if have a desk job, you need to take a break as it can get very taxing for you. To avoid work-related exhaustion and stress, take frequent breaks to give your body the rest it requires. Speak to a doctor or trainer for simple stretches that will help you alleviate stress on your joints and keep you muscles relaxed.
Do: Be Smart About Your Work
Jobs that require heavy lifting must be avoided at all costs as they can give rise to severe complications during pregnancy. When you're pregnant you should also avoid work that regularly exposes you to radiation, harmful chemicals, lead and X-rays. Ask your supervisor to shift the sort of work you are doing as often it's illegal to continue working in conditions that actively harm your pregnancy.
Do: Take Multivitamins and Necessary Supplements
Work often doesn't leave you with enough time to take good care of yourself. You may end up skipping meals due to a hectic work schedule, which can lead to vitamin and mineral deficiencies. To keep the worst effects of this kind of a lifestyle at bay, make sure to take your multivitamins and supplements religiously and regularly.
Do: Be Super Hygienic
It is extremely important to maintain high standards of personal hygiene and sanitation during your pregnancy. This becomes even more important if you work in an environment that exposes you to infectious diseases, raw meats and children. Keep a hand sanitizer with you at all times, and make sure you don't ingest anything that has come into contact with contagions.
Don't: Go For Long Stretches Without Eating
Keeping your stomach empty during pregnancy can have a lot of unwanted effects ranging from bloating, acidity and gas to nausea and vomiting. Have a light breakfast and keep snacking on small portions of nutritious food throughout the day. Also, ensure that you maintain optimum fluid intake. The regular 8-10 glasses of water a day is an absolute must.
Don't: Be stressed
Stress during pregnancy can have damaging effects on your and your baby's health, severely affecting the physical and mental development of your unborn child. Avoid taking on extra work for the duration of your pregnancy. Lighten your workload as much as you can and make sure to take meditation and baby-safe yoga classes to keep your stress in check.
As long as you take these simple precautions, you can continue to work throughout your pregnancy. So, remember to follow these guidelines to ensure a safe and healthy experience for both you and your growing baby. If you wish to discuss about any specific problem, you can consult a Gynaecologist.
4532
people found this helpful
Shared 1 year ago • Featured Tip

MICOG, DRM, Royal College of Obstetricians and Gynaecologists (MRCOG), DNB, MD, MBBS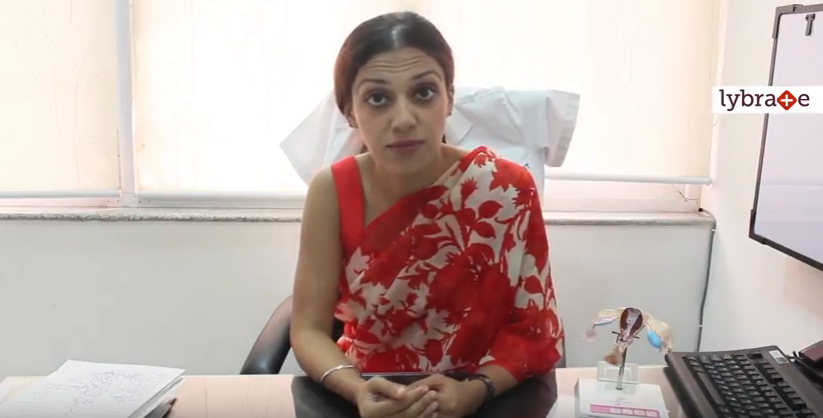 Good morning , I am Dr Puneet K Kocchar. I am a consultant gynaecologist and fertility specialist.
Today I am explain about unexplained fertility. Now before going to unexplained fertility, I am going to tell you about what is infertility or sub-fertility.
If you have has unprotected regular intercourse for a period of one year or over one year and you have not been able to conceive, then you need to see a doctor. That is when you are suffering from sub fertility and you need to see a doctor. And for the women above the age of 35 years, if you have been trying reguarly to get pregnant over a period of 6 months and you are not pregnant. You might see a doctor and get some basic tests done.
Now coming to unexplained infertility. This is where when we are not able to find out the cause of infertility. Lets start from the basics. You need four basic things to get pregnant. I will show you here,
First we need a sperm which should be normal and have good mortality present in the semen.
When you have intercourse, the sperm is deposited in the vagina.
Then you need eggs to be produced in the ovary and we need two fallopian tubes which should be patent and should be able to transfer the sperm to reach the egg.
Then we have uterus which is normal and able to carry on the pregnancy.
Now unexpalined infertility is when all these factors are normal and still someone is not able to conceive. You will be suprised to know that unexplained infertility accounts for as much as 20-25% cases of infertility, that we see in our clinic daily.
The good news is that about 80% of the women are able to conceive. Most of them conceive on their own or some of them need help of a doctor. No extensive treatments are required in this case, mild treatment might help you conceive. Now the first kind of management is to provide oral medicines, such as follic acid, which help in the development of baby. If you are suffering from polycystic ovaries, we might give the medicines of ovugation induction to improve the quality of egg. These are the oral medications which help in the formation of the eggs. Sometimes we give injections to form highter number of eggs. There are some tablets which helps in improving the quality of few eggs.
On the other hand, there are extreme opposite case in which woman instead of having higher number of eggs, have low number of eggs. So these women might benefit from DHEA tablets, so we give them oral medications in order to improve the egg quality. After improving the egg quality and the serial ultrasounds we can see the egg is develpoing normally. And you have tried naturally, lets say about 3-6 months and you are still not pregnant, then the next step is for Intrauterine Insemination, also called IUI.
In IUI, once your egg is ready, we call the couple to the clinic. The husband has to give semen sample which is then processed. The good quality or the rapidly move sperm is put in the uterus. This might help in conception by increasing the chances of natural pregnancy by about 5%. In natural pregnancy, the chances of getting pregnant is about 15% and in IUI cycle, the chances increase to about 20%. If this fails for about 3-6 cycles, we have two more options;
We either perform the tests for the tubes again. So, we either do the laposcopy tests or we move towads IVF, which is called "In Vitro Fertilization". This is also called test tube baby treatment. It is not actually a painfull or extensive treatment, infact it is quite simple treatment which has a success rate of about 50-60% of conception for majority of couples, below the age of 35-36 years.
In the patients with unexplained infertility, the chances of conceiving without requiring IVF is very high. As I said, all you need is a good direction and not to give up hope and not to stop treatment for very long time. If you are suffering from any such problem, I would request you to call us and make an appointment and discuss the problems in personal.
You can contact me through lybrate or directly on my clinic.
Thank you.
3806
people found this helpful
View All Feed