About
Dr.satsangis are dependable & reliable For natural hair growth since 2007. 100% safe 100% sure Over 98% patients Treatment satisfaction rate (DSIR), It is clear that majority of patient ...
...more
Dr.satsangis are dependable & reliable For natural hair growth since 2007. 100% safe 100% sure Over 98% patients Treatment satisfaction rate (DSIR), It is clear that majority of patient witness improvement In hair fullness & Hairloss in first 90 days of Treatment courses.
Timings
Location
C-44, Greater Kailash, Part-1, Main Road
Greater Kailash 1
Delhi,
Delhi
-
110048

Get Directions
Photos (4)




Videos (3)
Amenities
Parking
Reception
Waiting Lounge
Ac Rooms
Online Appointments
Credit Card
Doctors in Dr.Satsangis Clinic Pvt.Ltd

BHMS, BSc
Homeopath
Book appointment and get ₹125 LybrateCash (Lybrate Wallet) after your visit

Specialities
Homeopathy
A natural alternative form of medicines, which efficiently treats various diseases
Network Hospital

Patient Review Highlights
"Well-reasoned"
1 review
"Helped me impr..."
1 review
"Thorough"
1 review
"Practical"
2 reviews
"knowledgeable"
3 reviews
"Sensible"
3 reviews
"Caring"
3 reviews
"Very helpful"
13 reviews
Reviews
Dr Rajeev Kumar
Mar 22, 2015
i attached to dr manish satsangi for many years since the time he was associated with dr batras , now heads dr satsangis clinic , i will recommend him for hair , anyway i have shown my mother for skin allergy in chennai with dramatic recovery ,since then i have introduced my family and friends , thank you doctor . dr rajeev k.
Albert Pinto
Sep 15, 2018
i am more than satisfied ,with few sitting my skin glows ,i have taken treatment with different dermatologists at delhi lucknow ,but with creams and peeling my skin has become so bad ,i literally cried every day, thanks again to homnoeopathy and regen masking therapy!
Joesph
Jan 12, 2019
One of the best hair and skin clinic .Most trusted and reliable Clinic. i am taking treatment of skin pigmentation. Their REGEN therapy is a miracle for my skin at DR. Satsangi clinic.
Ritu
Feb 18, 2018
I found the answers provided by the Dr. Manish Satsangi to be knowledgeable. Thank you sir very knowledgeable answer It helped to remember what i have studied .
Heena
May 3, 2018
I found the answers provided by the Dr. Manish Satsangi to be very helpful, knowledgeable, thorough and sensible. Thank u so much
Dtr
Feb 9, 2018
I found the answers provided by the Dr. Manish Satsangi to be caring. Sir does old ones express while using these medicine
Mubashir Ul Haq
Feb 10, 2018
Dr. Manish Satsangi provides answers that are sensible. It was much informative
Albert Pinto
Aug 4, 2018
Very good caring doctor
Feed
Shared 1 month ago • Featured Tip
Hypertension or high blood pressure in common parlance is caused by irregular blood circulation in the blood vessels. High blood pressure has been an established cause for several fatal and critical heart diseases. Middle aged individuals are more prone to heart diseases caused by high blood pressure. Doctors also caution those with stressful lifestyles to keep the blood pressure levels in control. While there are prescribed drugs aimed at curing high blood pressure troubles, a large number of people are reposing their trust in homeopathy for treating high blood pressure.
Among a long drawn process of cures, homeopathic treatments are extremely effective and trustworthy methods:
Aconitum: Certain high blood pressure conditions have sudden outbursts. It inflicts a fear of dying and acute anxiety disorder. Aconitum abates such situations.
Argentum Nitricum: At times high blood pressure occurs due to anxiety and mental agitations. Argentum Nitricum is an effective remedy in curing such conditions.
Natrum Muriaticum: Certain high blood pressure conditions arise due to suppressed anger and stress. Harrowing events of the past and unsolved issues can induce heightened blood pressure levels. Natrum Muriaticum is a perfect solution for such troubles.
Veratum Viride: Veratum Viride helps in reducing arterial tension and normalizing cardiac palpitations.
Natural Supplements: For a variety of ailments caused by high blood pressure, homeopathy offers certain natural supplements like Co enzyme, Hawthorne, Omega-3, Vitamin E for remedying blood pressure concerns. It improves heart function and prevents blood clotting.
Ignatia: To heal high blood pressure caused by emotional upsurges, grief and trauma, Ignatia can be perceived as a useful remedy.
Belladonna: This is an emergency medical condition caused by vigorous throbbing of arteries which may progress to haemorrhaging. Belladonna goes a long way in taming such untoward medical emergencies.
Lachesis: Certain bodily changes result in high blood pressure, especially in the cases of women. During the onset of menopause, high blood pressure becomes a common concomitant. Lachesis is used to treat such issues.
Glonoinum: On certain occasions blood pressure level shoots up due to heat and excess exposure to the sun. Glonoinum is aimed at controlling the blood pressure levels in those situations.
5848
people found this helpful
Shared 2 months ago • Featured Tip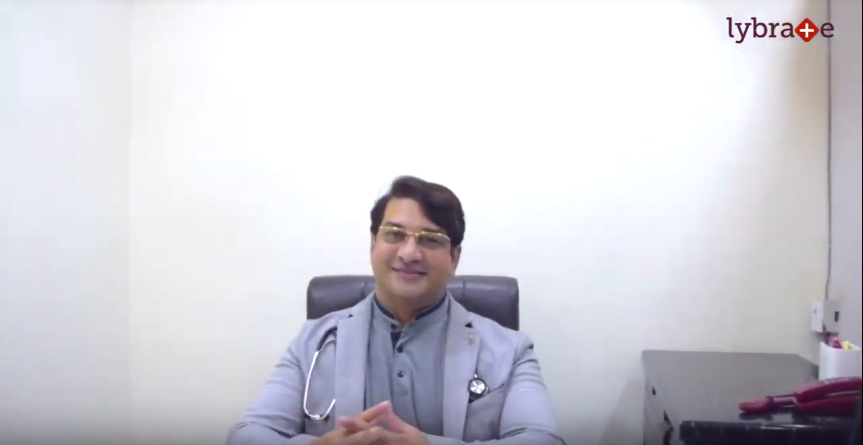 There are a plethora of skin problems which include itchy skin, skin bumps, rash, skin fungus or infection, etc. These issues can create a lot of problems in the daily life of any person. Proper treatment with the help of a specialist is must to treat and prevent such problems.
5819
people found this helpful
Shared 2 months ago • Featured Tip
Asthma is a condition characterized by wheezing and difficulty in breathing. Asthma is a common disease that affects children, teenagers and adults alike. Depending on what triggers an asthmatic attack, asthma can be categorized as four types. These are:
Allergic asthma: This sort of asthma usually begins in childhood and is caused by the overproduction of immunoglobulins as a reaction to the allergen. This type of asthma can also be passed on from one generation to another through genes.
Infective asthma: This is caused by viral bronchial or upper respiratory tract infections. It is not hereditary.
Emotional asthma: Some cases of asthma can be triggered by psychological factors such as stress, grief or anxiety. However, it is not clear if this is the sole trigger for asthma.
Occupational asthma: Exposure to metallic dusts, biological detergents, polyurethane, etc. can also trigger asthmatic attacks. This type of asthma is called occupational asthma.
A homeopath will not only determine the type of asthma, but will also delve into a detailed medical history of the patient before prescribing medication. Some forms of homeopathic medication that can be used to treat asthma are:
Lpecac: This is used to treat asthma in cases where the difficulty breathing is accompanied by a feeling of heaviness over the chest, dyspnoea, constant coughing with no expectoration and cold perspiration. It is often aggravated by motion.
Arsenicum: Asthmatic attacks that begin in the middle of the night and are accompanied by restlessness and anguish can be treated with arsenicum. This is especially beneficial in cases of chronic asthma in elderly people and habitual dyspnoea.
Nux vomica: This is used mainly to treat asthmatic attacks triggered by gastric troubles or be excessive intake of coffee and alcohol. A constricted feeling around the lower part of the chest is another symptom of this type of asthma.
Kali bichromicum: Asthmatic attacks that wake a patient up in the wee hours of the morning compelling him to sit up, in order to be able to breathe can be treated with Kali bichromicum. A stringy yellow mucus expectoration is another symptom of this type of asthma. It can also be used as an effective form of treatment for asthmatic attacks caused by nervousness.
Natrum sulphuricum: This is used to treat asthmatic attacks caused by a change in weather. In such cases, the asthmatic attack is accompanied by diarrhea and greenish expectoration. It is usually worst in the early mornings.
5490
people found this helpful
Shared 4 months ago • Featured Tip
Epilepsy is a disease that affects the brain's nerve cells and triggers the release of abnormal electrical signals. This can cause temporary malfunctioning of the other brain cells and result in sudden loss of consciousness. Epilepsy can affect both children and adults.
Epilepsy can be treated in a number of ways. One of the most preferred forms of treatment is homeopathy. Homeopathy addresses both the physical symptoms of the disease and the underlying factors triggering it. Another big advantage of homeopathic treatment is that it has negligible side effects.
A few homeopathic remedies that can be used to treat epilepsy are:
Cicuta: Cicuta is very effective when used to treat cases of epilepsy where convulsions are marked by violent, body distortions. This can include the horrific backward bending of the spine (learn about the exercises for spine). These convulsions also make the person's face turn blue and trigger a locked jaw. This can also be used to effectively treat epilepsy cases triggered by head injuries and worms.
Artemisia Vulgaris: This is used to often treat cases of Petit Mal Epilepsy which are characterized by staring into space, leaning forwards or backwards and stopping a sentence abruptly. It also addresses fear that triggers epileptic attacks.
Stramonium: Convulsions triggered by exposure to bright lights or shiny objects can be treated with this homeopathic remedy. In such cases, the patient may not lose consciousness but experiences jerks in the muscles of the upper body.
Cuprum Met: This homeopathic remedy is used to treat seizures that are preceded by experiencing an aura in the knees (know more about the Causes and Symptoms of Knee Pain). Other symptoms that characterize this sort of an epileptic attack are spasms that begin in the fingers and toes and gradually spread to the rest of the body and jerking of muscles. This can also be used to treat convulsions that accompany menstruation and follow the delivery of a baby.
Bufo Rana: Not all epileptic attacks occur you are awake. Attacks that occur in your sleep can be treated with bufo rana. Such epileptic attacks are accompanied by experiencing an aura in the genital regions. This is especially helpful for women who experience seizures during menstruation.
Hyoscyamus: Some epileptic fits are followed by a deep sleep. This type of epileptic attacks can be treated with Hyoscyamus. Other symptoms addresses by this homeopathic medicine are fidgeting with bed clothes, fidgeting with fingers and muscular twitching.
5368
people found this helpful
Shared 5 months ago • Featured Tip
Gout is a disease of the joints. It is a kind of arthritis, which is caused by the deposition of uric acid in the joints. The deposited uric acid causes inflammation of the joints. The disease occurs when our body fails to eliminate the excess uric acid in blood by excretion or the production of the acid is increased.
The level of uric acid in our bodies goes up when the amount of purines in our meals is increased. Purines are responsible for the production of uric acid. They are found in meats, alcohol, sea food and other food items. When digestion of these foods takes place inside the body, purine is released into the blood stream. Uric acid level is also increased by a sedentary lifestyle. Sometimes other factors like intake of insufficient water, consumption of medicines and obesity can also affect the uric acid level in the blood.
Symptoms of Gout
One will notice a redness and swelling around the affected joint. Gout commonly affects the big toe, ankles, hands and wrists. The patient has to deal with intense shooting pain in the joint. The patient also feels some itching in the affected region. Some patients develop nodules called tophi in the joints.
Homeopathy Treatment for Gout
In most cases, patients seeking allopathic treatment for gout take frequent pain killers to get rid of the pain. The pain killers will provide temporary relief. But the main problem persists. However, homeopathy treats the root cause of the problem and aims at eradicating the disease completely. In this article, three commonly used homeopathic medicines used for treating gout have been listed. However, these medicines may not suit all individuals with gout. The effectiveness of the medicines largely depends on the patient's lifestyle. These medicines are listed below:
Colchicum: It is the primary medicine given to patients suffering from gout. It is good for the treatment of the chronic cases. It is given to patients who suffer from pain in the big toe. The pain is unbearable, when the affected area is touched. The region turns hot, red and swollen. In these patients, the pain starts from the left side usually. The patient feels feverish. Their problem will intensify in warm weather. Their joints get stiffer.

Ledum Pal: It is for patients who suffer from gout pain travelling upwards. The pain is likely to start from the patient's feet and travel towards the knees. The patient will not be able to bear external warmth. The patient feels better with cold application.

Benzoic Acid: This medicine is for patients who suffer from gout along with offensive urine. The odour of the urine is intolerable. The colour of the urine is unusual—brown in colour sometimes. There is a cracking sound in the joints.
Homoeopathic medicines can be a big boon for all those who suffer from high uric acid. These medicines work by reducing the uric acids overproduction by the body and accelerating the removal of this waste product from through the kidneys.
Homoeopathy is known to control the uric acid diathesis and is also useful in acute attacks. Homeopathy helps in controlling the pain during the acute attack of gout as well as helps in preventing the recurrence of such episodes. It helps in reducing stiffness and improves the mobility of the joints.
One big advantage that homoeopathy offers in the treatment of high uric acid is that once treated the chances of relapse are very less, this is also subjected to the condition that diet and Alcohol and weight are well controlled.
With continued treatment from a specialised homeopath, the patient notices reduction in the frequency of attacks and intensity of pains with gradually leading to complete cure.
4963
people found this helpful
Shared 5 months ago • Featured Tip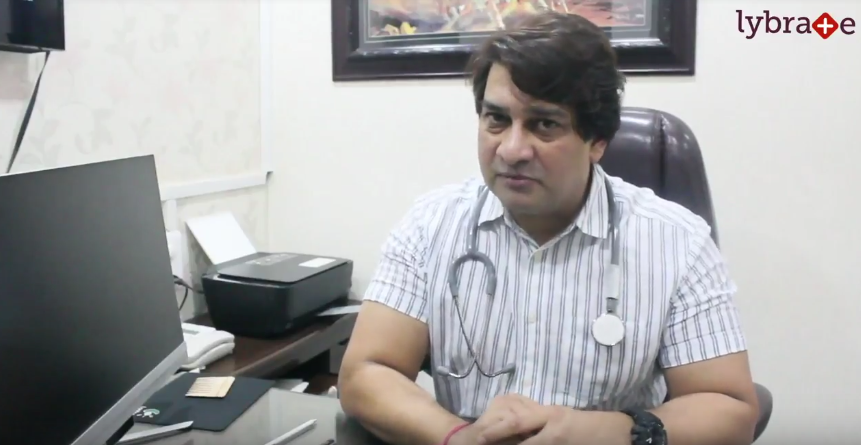 Friends!
Dr. Manish, Dr.Satsangi Clinic se. I am gonna talk to you about oily hair. Patient aaj kal in chizon se nikal rha hai. Vo kehte hain ki mere sir pe bhut jyada oil hai. Mere sir pe itna oil aata hai ki me daily head wash krun to bhi oil aa jata hai. So, this oil can be realted to a disease or may not be a disease related. Agar iske bare me apke pas jankari hogi to aap ek decision le peyenge whether you can manage on your own or you require the help of a doctor.
No.1: unki complaint hoti hai ki hair oily ho rhen hai jiske karan vo chip-chipe ho rhen hain. No.2: mere sir pe bhut papdiyan hain jinke karan itching ho rhi hai or acne ho rhen hain and hair fall bhi ho rha hai. No.3: scalp me bhut jyada papdiyan hain or agar me unhe nikalun to uske sath hair fal bhi ho rha hai. Now I want to talk to you about oiliness of the scalp and in which way the consultation can be done. Suppose you are coming with the oiliness, so the thing is to understand why is this happening. I will make you understand with the presentation. In 2 slides me aap dekh rhen hain ki hair ke sath oil bhi hai or bhut jayad papdi bhi hai. Hmara scalp bhut hi typical hota hai. Scalp is the multi layer skin. Sebaceous gland ki jo granthiyan hoti hain, hum uske bare me baat kar rhen hain. Hair ki roots hmare scalp ki tight skin ke sath attached hoti hain. Agar apki scalp me redness aa rhi hai to vo khrab ho rhi hai. Hum ise scalp disorder ke naam se jyada smjh skte hain. Agar aap kisi bhi skin ya hair treatments ke lia to vo apke hair pe jyada focus krti hain. But ye apka scalp disease hota hai.
Or agar ye disease badh jaye to apke hair bhi effect hote hain. So, now I am going tell you about ki aisi konsi chiz hai jisko aap khud control or manage kar skte hain. Aap ye bhi decide kar skte hain ki kab apko doctor ke pas jana chaiye. To baalon ki jitni bhi stages hain oil ki, usko hum 2 stages me lenge. Ek hogi normal physiological and dusri hogi disease wise. Normal physiological changes bhut high temperature, sweating, hormones imbalance, ovulatory periods and males me androgenic changes and muscles mass badhane ke lia drugs lete hain, blood pressures ke drugs, epilepsy ke drugs, ye sab oil produce kar skte hain. Ye oil apko kuch time pehle se hi nikal rha hoga. Isko normally aap bhut ache se manage kar skte hain. Dusri condition aati hai jiske lia apka doctor se milna is very important. This conition is called sebaceous gland overactivity with a fungal infection or seborrheic dermatitis.
Ek or condition hai jise hum psoriatic condition kehte hain. In dono cases me bhi sir pe papdiyan hoti hain. Ye papdiyan and oil simple nhi hota hai. Ise aap shampoo ya fir kisi parlour me jake manage nhi kar skte hain. It required a medical therapy. But physiological oily scalp ke lia aap khud kaise manage kar skte hain, usme me aapko help krunga. No.1: Aap natural products jo market me available hai us se ise treat kar skte hain jaise apple cider vinegar. Iske use se aap oily scalp ko control kar skte hain. Isko directly aap apne sir pe lga len. Uske kuch ghante baad head wash kar len. Week me 3-4 times aap ise use kren. Next way is by using tea tree oil. Is oil ko me pichle kuch saal se use kar rha hun or iske results bhi mene bhut ache se dekhen hain. Lekin ise use krne ke lia hmesha essential oil len. Isko use krne ke lia aap kisi bhi shampoo me iske kuch drops daal ke, sir pe ache se use kar skte hain.
Shampoo ko 5- mins chor den. Aisa week me 3-4 baar kren. 3rd choice is micro-bio filler powders hote hain. Ye raat me use krna chaiye or morning me head wash kar dena chaiye. Or ise bhi me apne clinic me kafi time se use kar rha hun. Lekin kuch conditions me aap ise use nhi kar skte. Psoriatic scalp jisme baal sukhte hain. Isme agar aap ye powder use krte hain or excessive shampoo use krte hain to apke hair girenge. Last part of my adice is kab apko doctor se help lena chaiye or kab aap khud manage kar skte hain. When you require the doctor's help is a tricky question. Jo bhi abhi mene apko solution dia hain ye mere 18 years ki practice hai.
They are very genuine or jruri nhi hai ki sari chizen aap use kar payen. Koi bhi question ho to aap mujhe personally mere clinic pe Lucknow, Delhi or Mumbai me aap mujhe contact kar skte hain. Mere staff se bat kr skte hain ya mujhe directly email bhi kar skte hain. Aap ye yaad rkhen ki jo mene advice di hain isko aap directly use kr k result ache expect nhi kar skte hain. Jab bhi aap use kren to thode area pe hi use kren. Apni responsibilty pe use kren or iska result dekhne ke baad pure head pe use kren. Meri responsibility pe ayenge to me apko jrur cure krunga. Mee sath jude rehne ke lia thank you. Jaisa ki mene apko apne topic me bta dia ki kis dhang se baalon ka istemaal hona chaiye and kaise advices ko follow krna chaiye. Agar apne inko dhang se istemaal kia to apko bhut help hogi. Lekin jis condition me apko medical help ki jrurat ho ya koi mushkil ho smjhne me to iske lia aap mujhe contact kar skte hain.
Lybrate ke through aap mujhe directly contact kar skte hain ya mere clinic aa skte hain. And I am sure ki itni bhi tips mene apko di hain, ye apke lia bhut useful ho. Apne freinds ko bhi recommend kren iske bare me. And I am sure that I will come back with new videos and with the new topic. Thank You.
5192
people found this helpful
Shared 6 months ago • Featured Tip
Rheumatoid arthritis is a disorder of the joints characterized by swelling, inflammation and pain in the joints. This disorder is an autoimmune disorder, wherein the immune cells of the body start to view the tissues of the body as a potential threat.
Homeopathy treats this condition very effectively as it focuses on treating the cause of the disorder. The remedies in homeopathy moderate the overactive immune system and thus help in reducing inflammation in the bones. The homeopathic practitioner starts the diagnosis by enquiring about your medical history, symptoms, working environment and provides treatment accordingly.
The various homeopathic remedies that are used to treat rheumatoid arthritis are:
Calcarea carbonica: Arthritis that leads to formation of nodes in the affected joint, accompanied by symptoms, which aggravate during damp weather, is very effectively remedied by this particular homeopathic medicine.
Arnica: Arnica is a homeopathic remedy that is used to treat symptoms of chronic arthritis where you experience a sore feeling on a regular basis. The symptoms tend to worsen if you touch the affected area.
Bryonia: If you have a throbbing pain in your joints, then bryonia is recommended. The symptoms tend to worsen in cold weather.
Calcarea fluorica: This remedy is recommended if the pain tends to improve with the application of heat. The symptoms include swelling of the joints and formation of nodes. It is especially used if the arthritis develops after an injury.
Kali carbonicum: If the joints are extremely stiff with the pain aggravating during the early morning hours, then this remedy is prescribed. It also helps if the symptoms tends to worsen in damp and cold weather.
Pulsatilla: This remedy is prescribed in cases where the intensity of the pain keeps on fluctuating and also if the pain is not localized. The symptoms tend to worsen in warm conditions and improve in cold conditions.
Rhododendron: Rhododendron is recommended if the symptoms of arthritis tend to flare up and aggravate in cold conditions. Generally the pain increases during the early morning hours or if you stay stationary for a long time.
In case you have a concern or query you can always consult an expert & get answers to your questions! In case you have a concern or query you can always consult an expert & get answers to your questions!
4841
people found this helpful
Shared 6 months ago • Featured Tip
Depression is a psychiatric disorder that is characterized by constant feelings of sadness, low self-esteem and loss of interest in daily affairs. Depression is most likely caused by hormonal imbalances, genetic problems, drug addiction and grief.
Depression can be characterized by its symptoms:
1. You will experience constant feeling of sadness
2. There may be sudden outbursts of anger
3. You may have difficulties in concentrating and executing various tasks
4. Constant feeling of tiredness
5. Loss of appetite
6. Changes in weight
7. Social withdrawal
8. Difficulties in sleeping at night
Homeopathy focuses on treating disorders by rooting out the cause of the disease rather than just treating the symptoms. Homeopathic treatments also do not cause any side effect to the body. The various remedies that are used to treat depression are -
1. Causticum
It is used to treat symptoms of depression that occurs after losing someone. It can also help in episodes of frequent crying, mental dullness and forgetfulness.
2. Arsenicum album
This remedy is used to treat excessive worrying. Usually people who worry about not meeting their expectations benefit most from this remedy.
3. Aurum metallicum
This remedy is used to treat symptoms of suicidal thoughts, despair and low self-esteem. These symptoms may aggravate during colder months.
4. Cimicifuga

neck pain
and
headaches
during depression, then this remedy might help you.
5. Phosphoric acid
If you face symptoms of introversion and loss of appetite, this remedy should work wonders.
6. Sepia
This remedy is recommended when you face symptoms of loneliness, anger and are easily disturbed. It may also cure symptoms of digestive disorders during depression.
7. Pulsatilla nigricans
Pulsatilla nigricans is used to treat symptoms of whining, jealousy and mood disorders. It is usually recommended for women who have depression along with menopause or puberty.
8. Kali phosphoricum
This is used to treat symptoms of emotional stress, lack of concentration and fatigue resulting from depression.
A Note of Caution: Even though the names of the medicines have been listed above, still it is advisable to consult a trained homeopathic practitioner as the potency and dosage of the medicine will differ from person to person and can only be decided by the doctor. In case you have a concern or query you can always consult an expert & get answers to your questions!
5276
people found this helpful
Shared 7 months ago • Featured Tip
Eczema is a skin condition that is accompanied by itchy rashes on the skin. They often bleed and give out a foul smell. Eczema usually develops during one's childhood. There are allopath medicines available to treat this condition but their action is only short-lived. These medicines provide temporary relief but fail to cure the ailment completely. However, homeopathic medicines can help an affected person recover completely owing to their ability to work at the core. Today we are going to discuss about some of the components that homeopathic medicines use to treat eczema.
Some of the homeopathic supplements use carbon or black lead to treat eczema. Eczema often tends to develop around warm and moist areas like the folds of the elbows, behind the ears, between the toes, behind the knees. Black carbon is a primary aerosol which contains cooling agents. Homeopathy remedies make use of this quality of black carbon to heal eczema.
Eczema undoubtedly develops in areas that mostly receive less air. However, the condition can be aggravated during the winters and cause more irritation. There are homeopathic supplements that make use of a fluid extracted from the vesicle (a component of the cell) of a person affected by scabies to treat eczema. Scabies is another skin condition that occurs when the scabies mites eat into the skin and lay eggs there. This is a condition that is somewhat similar to eczema in that it leads to skin irritation and itchiness.
Petroleum extract is another homeopathic remedy to treat eczema. The medicine made from petroleum works in a similar manner as Vaseline. As has been aforementioned eczema worsens during the winter as the skin gets chapped and incessant scratching leaves lesions on the skin. The homeopathic drug controls this situation by keeping the skin moisturized.
According to the University of Michigan Health System, sulfur is a very important mineral that takes care of the connective tissues, bones, teeth, hair as well as the skin. Therefore homeopathic medicines use sulfur which acts as a sure-fire component when it comes to treating eczema.
Poison Ivy is a component that is used to treat skin conditions. The homeopathic drug made from the extract of the poison ivy plant especially treats eczema that develops on the face, scalp and around the mucous membranes. Severe eczema can also result in stiff joints. The medicine works to heal a person from such botheration.
This is an article that aims at making you acquainted with the homeopathic remedies available for treating eczema. For the best result consult a professional. In case you have a concern or query you can always consult an expert & get answers to your questions!
5730
people found this helpful
Shared 8 months ago • Featured Tip
Infertility is a condition, which is diagnosed as the inability of the woman to conceive a child even after a prolonged duration of unprotected intercourse (for about 6 months to 1 year). This condition can affect both the genders. Infertility might cause immense societal embarrassment for the couple and can mar the joys of a relationship. The causes of infertility in male and female are as follows:
In males, infertility might stem from injury to the testicles, erectile problems, premature ejaculation, infections due to sexually transmitted diseases, structural deformation of the testicles, little or irregular sperm count and blockage of the ejaculatory duct.
In females, infertility might develop due to abnormal periods, polycystic ovarian syndrome, diseases which cause inflammation of the pelvis such as gonorrhoea and chlamydia, a disorder in the thyroid glands, blockage of the fallopian tubes and structural deformation of the uterus.
The common reasons of infertility in both men and women can be attributed to increased body weight, old age, excessive consumption of alcohol, diabetes, mental anxiety, side effect of radiation therapy and prescribed medications.
As it is a holistic mode of treatment, Homeopathy can be used to treat infertility as the preparations do not contain any toxin and has zero side effects.
In men, if the reason behind infertility is irregular sperm count, then a prescribed dosage of X-Ray might help.
If infertility is caused due to erectile problems along with symptoms of severe mental stress, involuntary discharge of semen and lack of sexual desire, a prescribed dosage of Caladium or Selenium might be helpful.
If the discharge from the vagina appears to be acidic which gradually destroys the sperms, Borax might be prescribed.
If the woman suffers from episodes of irregular, but enduring menstrual periods, a prescribed dosage of Calcarea Carb might be helpful. If the duration of the periods is short, Pulsatilla might also be prescribed.
In women, if the symptoms include a lack of sexual desire along with excessive pain in the vagina during sexual intercourse, Sepia might be recommended.
In case you have a concern or query you can always consult an expert & get answers to your questions!
5559
people found this helpful
View All Feed