About
Customer service is provided by a highly trained, professional staff who look after your comfort and care and are considerate of your time. Their focus is you.
...more
Customer service is provided by a highly trained, professional staff who look after your comfort and care and are considerate of your time. Their focus is you.
More about Dr Rajesh Kumar Ramuka
Dr Rajesh Kumar Ramuka is known for housing experienced Psychiatrists. Dr. Rajesh Kumar Ramuka, a well-reputed Psychiatrist, practices in Delhi. Visit this medical health centre for Psychiatrists recommended by 75 patients.
Timings
Location
1496 Ground Floor Outram Line
Mukherjee Nagar
Delhi,
Delhi
-
110009

Get Directions
Doctor in Dr Rajesh Kumar Ramuka
MBBS, MD - Psychiatry
Psychiatrist
Services
Submit Feedback
Submit a review for Dr Rajesh Kumar Ramuka
Your feedback matters!
Write a Review
Feed
Nothing posted by this doctor yet. Here are some posts by similar doctors.
MBBS Bachelor of Medicine and Bachelor of Surgery, MD - Anaesthesia, PDCC - Pain Management, Fellow of Interventional Pain Practice
Pain Management Specialist, Delhi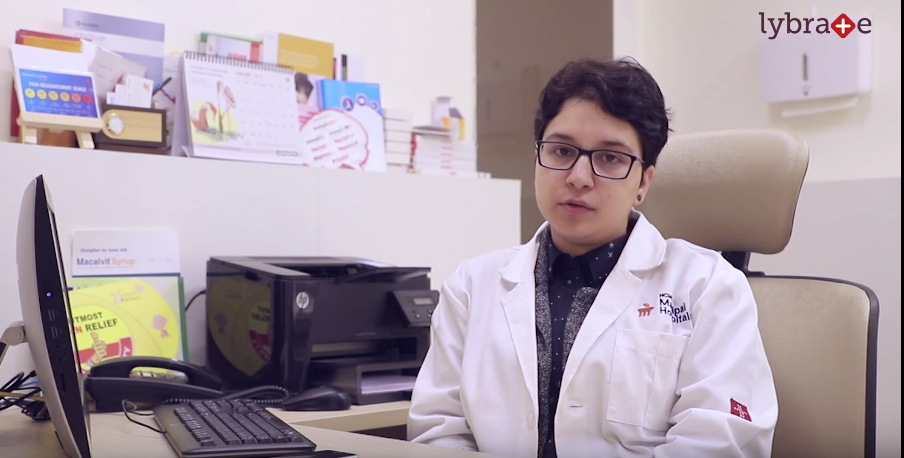 Persistence of pain even after full healing of an affected area after injury or ailment is known as chronic pain. Chronic pain can also occur due to an undiagnosed underlying condition within the body. Any form of pain which lasts for more than 6 months can be categorized as chronic pain. Chronic pain might be continuous or episodic, excruciating or mild, totally incapacitating or merely inconvenient.
Addiction is one of the most common mental health problems faced by people around the globe. This could be an addition to alcohol, nicotine or drugs. Addition usually begins in a person's teenage years and if left untreated, may continue into adulthood. As with other health issues, addiction worsens with time and the later it is diagnosed, the harder it is to treat.
Alcohol Addiction
An addiction to alcohol is termed as alcoholism. In some cases, it can make the person drink heavily on a day to day basis. In others, it may cause binge drinking at regular intervals. In either case, the person cannot stay off alcohol for extended periods of time. Alcohol addiction is hard to recognize given the social acceptability of having a drink. If left untreated, this condition can be fatal and cause ulcers, bone loss, liver disease, an increased risk of cancer and suppressed immunity.
Nicotine Addiction
Like alcohol addiction, nicotine addiction is hard to spot given that people smoke openly. However, when a person cannot stop smoking even though he or she is aware of its ill effects, treatment needs to be sought. Nicotine dependence affects mood swings and has a physical effect on the body as well. It can cause anxiety, restlessness, frustration, loss of appetite, insomnia, constipation as well as heart disease and lung disease. It can also increase the person's risk of suffering from cancer, infertility and respiratory infections.
Drug Addiction
This is the most serious of the three. Drugs can take many forms. Some are smoked while others are chewed or injected into the body. It is a misconception that drugs are common only amongst the lower rungs of society. Drug addiction can cause mood swings, social withdrawal, memory loss, shortened attention span, poor judgment and other such changes in behavior.
All forms of addiction can be prevented and treated. Thus, it is important to not ignore early signs of addiction and speak to the person concerned or his or her caregiver. In some cases, treatment can take the form of outpatient therapy while in others; the patient may need to stay in a treatment facility for a specific duration of time. Even after treatment, relapses are possible. Hence, the patient needs support from this family and friends. It is also important for the patient to continue therapy in some form or the other even after coming out of the treatment facility.

Master in Clinical Psychology, Dip. in child Psychology, Master in Sociology
Do you get angry easily? Do you fume when something goes against your wish? Does your blood pressure rocket when someone tells you something that you don't like? Anger is a normal emotion of human psychology, but it is equally important to keep your anger under control. Just like any other emotion, anger too varies from person to person, and the circumstances.
Uncontrolled anger can lead to mental and physical stress. It also causes stress on relationships and damages your health. Therefore, it is important to practice anger managementexercises to control such extremes of emotions.
Here are some of the anger management tips that can help you control your anger:
Think before you speak: We often say something out of anger and then regret it later. This is a common condition that has been faced by almost everyone at some point of time. Do not say things abruptly without thinking. Always take your time and think over what you are about to say.
Express your anger once you are calm: Do not say things at the heat of the moment. Once you calm down, express your views on things that are bothering you. This will help you express better without hurting anyone.
Exercise: Regular exercise is one of the best tools to reduce stress. Light meditative exercises performed on a regular basis such as a morning jog or deep breathing can control your anger to a great extent.
Identify the specific cause: Instead of being grumpy about things that make you angry, try to find out the root cause of the issue and eliminate it, so that you don't have to face it again. Remind yourself that anger won't solve the problem and can only make situations worse.
Hold no grudge: Holding on to the negative feelings can only have a negative impact on your own health. Learn to forgive others. Forgiving not only keeps the relationship healthy, but also keeps you away from stress and negative emotions.
Practice relaxation tactics: When your temper reaches its height, put your relaxation tactics in action. A few tactics like deep breathing or repeating words to yourself like "Take it easy" or "Calm down" can actually calm you down during critical situations.
Take a timeout: Take short breaks during stressful times of your day. This helps to release some of your stress and calm you down. You may also listen to music, take a light snack or do something that you like, to spend some time away from stressful conditions of your daily routine.
MD - Psychiatry, MBBS Bachelor of Medicine and Bachelor of Surgery
Business world has evolved in the past few decades in such a manner where small businesses grow to become corporate. The world is increasingly being dominated by corporations and a significant number of people also work in these places.
Stress and The Corporate World:
One of the things that come along with the corporate environment is stress as it brings with it an entirely new lifestyle. Irregular food habits, odd shift durations, insufficient sleeping hours and extremely tough work situations are all part and parcel of this corporate world. Although highly rewarding in the path of materialistic pursuits, it squeezes out your life-force and pushes you to stress and other diseases such as:
Blood Pressure

Migraines and

Acidity and other gastrointestinal problems just to mention a few.
Methods to Deal with Stress in the Corporate World:
In the corporate world, the level of stress proliferates quickly and very few workplaces actually harbor a healthy atmosphere to look after their employees. Thus you have to take steps to reduce stress by yourself. Here are some of the ways by which you can save yourself from the parasite of stress.
You may often feel everything around you going haywire in your workplace. The next time you have this notion, try gathering your focus on everything that is going right instead. Let optimism fill your day and keep your cool knowing that losing it will only cause you harm.

At work, when hours fall short for achieving your target, keep a To-Do list to manage your priorities in an efficient and organized way.

For most people work seems to engulf their entire life. Do not allow this to happen at any cost. Maintain a healthy balance between your office and your personal commitments. Make time for the people you love.

Take short breaks in between your work to rejuvenate your energy level.

Try out methods of relaxation, for instance a long walk, a hot bath, yoga or meditation.

Assess your work at the end of the day as well as set a schedule plan for the tasks to be completed on the following day.

Engage in hobbies like drawing, painting, dancing and gardening or music to disconnect from the pressures of the corporate world.

Pay a visit to a psychologist or a stress management workshop to de-stress yourself.
What is Parkinson's disease?
Parkinson's disease is a progressive and degenerative disorder of the Central Nervous System that mostly affects older people. It is a chronic disease and the symptoms develop over a period of time. The characteristic symptoms of Parkinson's are rigidity, shaking, bradykinesia (slowness in movement) and shuffled gait. Anxiety and depression also seem to be common in advanced stages of Parkinson's disease. In addition to the motor symptoms, the cognitive function of the brain is also compromised.
Degeneration of the nerve cells in the substantia nigra of the brain results in the reduction in production of dopamine which is a neurotransmitter in the brain. Neurotransmitters relay impulses from one nerve to the other. This is what is mainly responsible for the motor symptoms in Parkinson's. Although, Parkinson's is not a curable disease, it can be controlled and the progress of the disease can be kept in check with certain medications.
What causes Parkinson's disease?
The cause of Parkinson's is mostly idiopathic, i.e. the cause is unknown and is not specific. However, there have been cases which show that it can be attributed to factors such as genetic and environmental factors.
What are the symptoms of Parkinson's?
The symptoms of Parkinson's can be classified as Motor symptoms and Non-motor symptoms:
Motor Symptoms
Bradykinesia: Slow movement
Tremor of limbs
Rigidity or stiffness of trunk and limbs
Impaired balance and difficulty in coordination or postural instability
Non-motor Symptoms
Anxiety and fear
Loss of energy and fatigue
Excessive salivation
Weight gain or weight loss
Cognitive problems such as difficulty in remembering, confusion, dementia
Parkinson's disease is not curable, but when detected early, medicines are prescribed to give symptomatic relief. Dopamine substitutes are prescribed to the patient to relieve the motor symptoms.
Coping Strategie when you're feeling anxious or stressed:
Take a time-out. Practice yoga, listen to music, meditate, get a massage, or learn relaxation techniques. Stepping back from the problem helps clear your head.
Eat well-balanced meals. Do not skip any meals. Do keep healthful, energy-boosting snacks on hand.
Limit alcohol and caffeine, which can aggravate anxiety and trigger panic attacks.
Get enough sleep. When stressed, your body needs additional sleep and rest.
Exercise daily to help you feel good and maintain your health. Check out the fitness tips below.
Take deep breaths. Inhale and exhale slowly.
Count to 10 slowly. Repeat, and count to 20 if necessary.
Do your best. Instead of aiming for perfection, which isn't possible, be proud of however close you get.
Accept that you cannot control everything. Put your stress in perspective: Is it really as bad as you think?
Welcome humor. A good laugh goes a long way.
Maintain a positive attitude. Make an effort to replace negative thoughts with positive ones.
Get involved. Volunteer or find another way to be active in your community, which creates a support network and gives you a break from everyday stress.
Learn what triggers your anxiety. Is it work, family, school, or something else you can identify? Write in a journal when you're feeling stressed or anxious, and look for a pattern.
Talk to someone. Tell friends and family you're feeling overwhelmed, and let them know how they can help you. Talk to a therapist for professional help.
Member of the Royal College of Psychiatrists, United Kingdom (MRC Psych), MD - Psychiatry, MBBS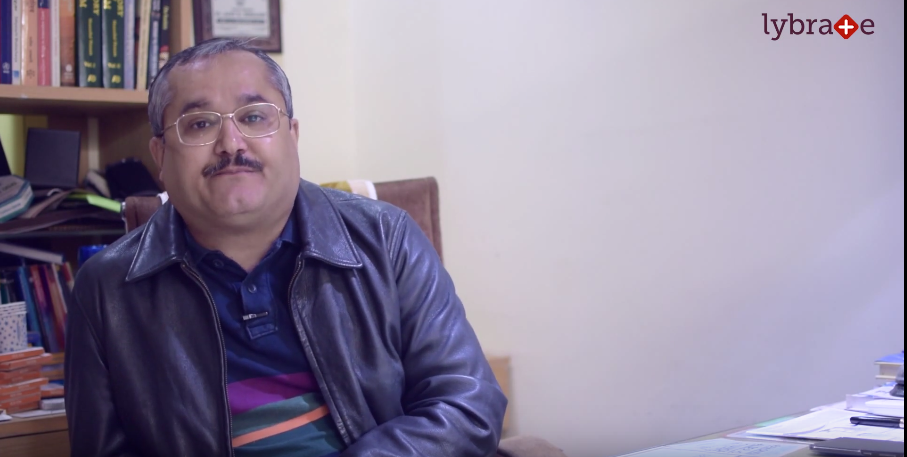 Being constantly anxious impairs work performance and creates havoc in relationships. The best way to deal with it to accept that it is only a temporary phase which everyone faces. If you keep worrying and try to fight it, you will become even more anxious and your health will become even worse.
1565
people found this helpful
Member of the Royal College of Psychiatrists, United Kingdom (MRC Psych), MD - Psychiatry, MBBS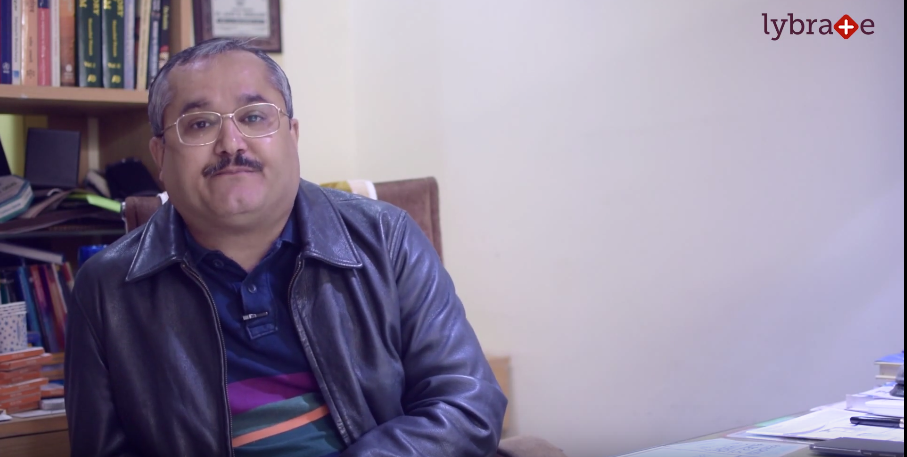 Depression, or major depressive disorder, is a mental health condition marked by an overwhelming feeling of sadness, isolation and despair that affects how a person thinks, feels and functions. Depression can affect people of all ages, races and socioeconomic classes, and can strike at any time.
1306
people found this helpful

MD -Homeopathy, BHMS, Certificate Course In Child Counseling & Parenting
Epilepsy is a disease that affects the brain's nerve cells and triggers the release of abnormal electrical signals. This can cause temporary malfunctioning of the other brain cells and result in seizures and sometimes loss of consciousness. Epilepsy can affect both children and adults.
Causes of Epilepsy
The cause of this condition isn't very evident; however, few causes of epileptic seizures to metion are brain tumours, injury, infections in the brain or birth defects. Some doctors believe that epilepsy is caused due to genetic mutations and is an outcome of abnormal activity of cells in the brain. Other causes for this condition can be alcohol or narcotics withdrawal and electrolyte problems.
Repeated seizures

Impaired memory

Bouts of fainting

Short spans of blackout

Sudden bouts of blinking and chewing

Inappropriate repetitive movements
Types of Seizures
A seizure, also known as fit, is usually a brief episode characterised by uncontrollable jerking movement and loss of awareness due to abnormal neuronal activity in your brain. A collective occurrence of these seizures causes epilepsy.
There are three types of seizures based on aetiology:
Idiopathic: This kind of seizure has no apparent cause.

Cryptogenic: The doctors believe that there is a cause for the seizure but cause cannot be detected.

Symptomatic: These seizures occur due to a reason, as a symptom of some neuro-medical condition.
Role of Homeopathy
Homeopathy is a form of healing based upon the principle of 'Similia similibus curentur' or 'like cures like'. It was founded by a German doctor, Dr. Samuel Hahnemann in 1810. Homoeopathy offers vast scope in the treatment of various illnesses, both acute and chronic including epilepsy. Homeopathy takes into account the entire person like the patients family history, past history, etc. Homoeopathic doctors study each case thoroughly, analyze and evaluate the symptoms and then prescribe the medicine.

Homeopaths treat the patient's mental, emotional and physical make-up i.e. the constitution. This is known as 'constitutional treatment'. Constitutional treatment treats the disease and removes it from its roots. The Constitutional method is employed in the treatment of epilepsy in Homoeopathy. This method is gives amazing results in many cases.

Homeopathy has immense scope in the treatment of Epilepsy. In fresh cases, where the child is new to epileptic treatment, homoeopathy can relieve complaints by giving 'constitutional treatment'.

In other cases where the child is already taking treatment, homoeopathy can taper off the doses gradually and thus treat the patient effectively. Thus, in both the cases, homoeopathic treatment is beneficial in treating epilepsy.

In either of the cases, a constitutional medicine is given to treat epilepsy. Constitutional treatment relieves the patient from seizures, convulsions, etc. Thus the child can attend school daily and concentrate on his studies. In about 1/3 cases of epilepsy, a surgery known as 'seizure surgery' is performed. Regular constitutional treatment is very useful in such cases.

Homeopathic medicines are completely side-effect free and are not habit-forming. They can be taken by children, adults and even by pregnant women. They must be taken only after consultation from a homoeopathic practitioner.
629
people found this helpful
View All Feed
Near By Clinics

New Delhi, Delhi,
New Delhi
View Clinic