About
Our goal is to provide a compassionate professional environment to make your experience comfortable. Our staff is friendly, knowledgable and very helpful in addressing your health and fin...
...more
Our goal is to provide a compassionate professional environment to make your experience comfortable. Our staff is friendly, knowledgable and very helpful in addressing your health and financial concerns.
More about Dr Nisha Kumari's Clinic
Dr Nisha Kumari's Clinic is known for housing experienced Gynaecologists. Dr. Nisha Kumari, a well-reputed Gynaecologist, practices in New Delhi. Visit this medical health centre for Gynaecologists recommended by 42 patients.
Location
Room No.-13, Doctors Hostel, Baba Saheb Ambedkar Hospital Rohini Sec-06
Rohini
New Delhi,
New Delhi
-
110085

Get Directions
Doctor in Dr Nisha Kumari's Clinic
Services
Submit Feedback
Submit a review for Dr Nisha Kumari's Clinic
Your feedback matters!
Write a Review
Feed
Nothing posted by this doctor yet. Here are some posts by similar doctors.
MBBS, MD - General Medicine, DM - Nephrology, DNB (Nephrology)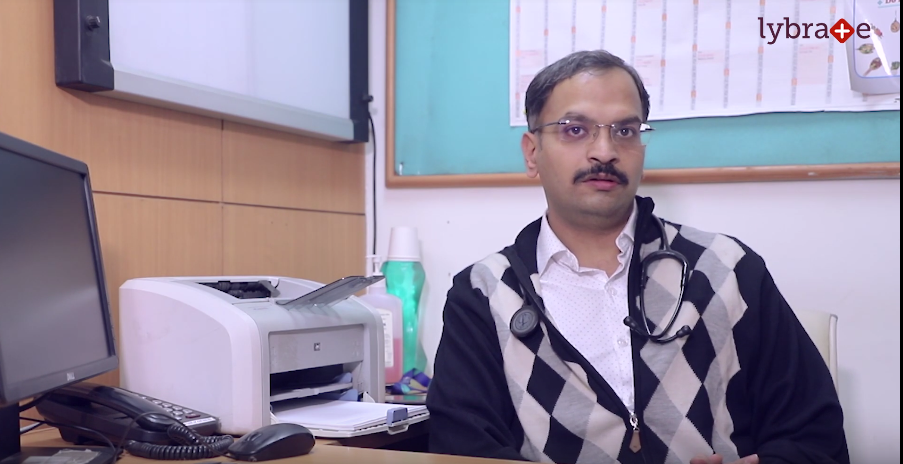 A kidney transplant is a procedure that employs an operation to transplant properly functioning kidney in the body. The main job of the kidneys is to remove the excess waste from a person's body with the help of a filtration process. When the kidneys stop filtering the toxins properly, they become diseased as harmful waste products and toxins begin to accumulate in the body.

Pt. B D Sharma Postgraduate Institute of Medical Sciences, Rohtak, Sawai Man Singh Medical College, Jaipur, Rajasthan
It's said that blocked fallopian tubes is the most common cause of female infertility in about 40% women who are infertile. Fallopian tubes are channels through which the egg travels to reach the uterus and blockage of these tubes can put a stop to this from taking place. Depending on the different parts of the tubes, this form of blockage is of several types.
What are the different types of fallopian tube blockages?
1. Proximal tubal occlusion
This form of fallopian tube blockage involves the isthmus (an area of about 2 cm long, this part of the fallopian tube connects the infundibulum and ampulla to the uterus). This problem occurs after an illness like complications associated with abortion, cesarean section, PID (pelvic inflammatory disease).
2. Mid-segment tubal obstruction
It occurs in the ampullary section of the fallopian tube and is most frequently a result of tubal ligation damage. The procedure of tubal ligation is performed to put a stop to pregnancy permanently.
3. Distal tubal occlusion
This is a kind of blockage wherein the section of the fallopian tube that is close to the ovary is affected and is commonly associated with a condition known as hydrosalpinx (a condition in which the fallopian tube is filled with fluid). The latter is often brought on by Chlamydia infection, leading to fallopian tube and pelvic adhesions.
The conditions that may give rise to this problem can include:
1. Genital tuberculosis (the TB infection that occurs in the genital tract)
2. Ectopic pregnancy (pregnancy in which the embryo places itself outside the uterus)
3. Tubal ligation removal
4. Complications related to surgery of the lower abdomen
5. Pelvic inflammatory disease (PID)
6. Uterine fibroids (benign growths that occur in the uterus)
7. Endometriosis (development of uterine tissue outside of the organ)
These disorders can lead to the development of scar tissue, adhesions, polyps or tumors to form inside the pathway. Additionally, the tubes can also get stuck to other body parts such as the ovaries, bladder, uterus and bowels. Two things can happen to the fallopian tubes, either they can become twisted or the tubes walls may stick together, leading to a complete blockage. Moreover, even if the fallopian tubes are partially damaged, they can remain open so as to enable pregnancy to occur, while increasing your risk for ectopic pregnancy.


MBBS, FCPS - Mid & Gynae, MS - General Surgery, Certificate Diploma Course, MD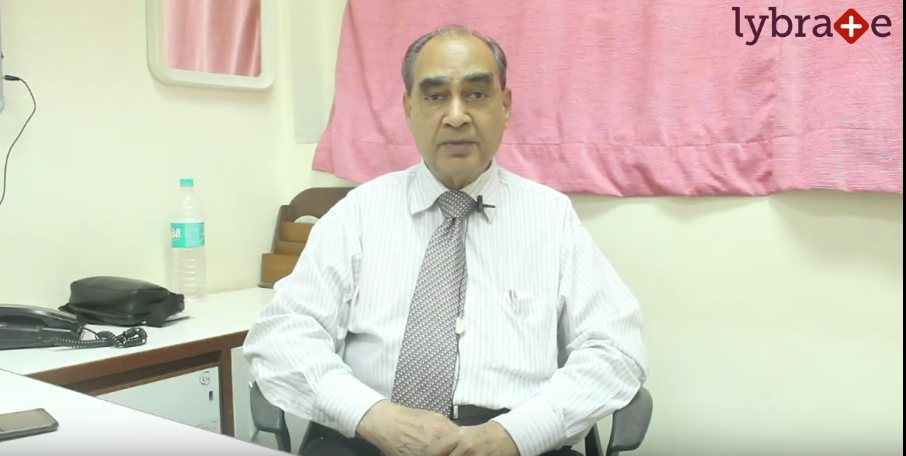 The kidneys are a pair of bean-shaped organs located on either side of a person's spine, under the ribs and behind the stomach. The main function of kidneys is to filter the blood through renal arteries directly from the aorta and transfer blood back to the heart via the renal veins.
MBBS, MS - General Surgery, MCh - Plastic & Reconstructive Surgery
Cosmetic/Plastic Surgeon, Kolkata
Eyelid Lift, Blepharoplasty and Ptosis surgery are terms related to modes of eye surgeries. However, they are not the same and have got some basic differences.
As we become old, our awareness towards the puffiness around the eyes increases. We also sense the extra skin over the eyelid and the droopiness. The above-mentioned surgeries are meant for correcting these disorders. Each surgery is meant for the treatment of a different disorder or condition.
We must know about these three procedures and the major distinctions between an eyelid lift, blepharoplasty and ptosis surgery.
- Eyelid lift
This is a generic term or word, and it may refer to blepharoplasty, as well as ptosis surgery. Eyelid lift is not a technical name of any mode of surgery. It refers to the lifting of eyelids in general, for which several surgeries are conducted. It refers to any form of surgery where the tissues are lifted, repositioned or trimmed for lifting of the eyelids.
- Blepharoplasty
This is an actual surgical procedure carried out on the eyelids. In this surgery, excess skin is removed or the fat present is repositioned in order to remove the puffiness o the eyelids. In case of the upper eyelid, this surgery disposes off extra skin, which may hang over the eyelashes. Unwanted fullness is also reduced. The same thing is carried out in case of the lower eyelid. In some cases, the skin of the lower eye is not removed. Instead, it is moved to a different area such as the cheek.
- Ptosis surgery
This mode of surgery is carried out for lifting the upper eyelids. This is done by manipulation of the muscle tendon on the eyelids which have stretched out. The weakening of the tendons may happen due to ageing, LASIK or cataract surgery, or because of using contact lenses. In a ptosis surgery, excess fat and skin from the eyelids are removed as well.
It's vital for anyone to know about eyelid surgeries and the basic difference between the terms eyelid Lift, blepharoplasty and ptosis surgery. While the eyelid lift is a general term, Blepharoplasty and Ptosis surgery fall under the modes of eyelid lift surgery. Choosing the best mode for your eyelids depends on the condition and symptoms you experience, and they may vary among people. Such surgeries are performed by oculo-facial surgeons.
1
person found this helpful
The festival of Diwali is greeted with great pomp and splendour and along with the regular festivities, the pollution levels in the air also rise due to the ritual of bursting fire crackers. In an analysis, the rise of harmful pollutants such as sulphur dioxide and nitrogen dioxide seemed to reveal a disturbing outcome.
The rise in pollution during Diwali affects you in the following ways:
The PM (particulate matter which is smaller than 2.5mm) enters your lungs and bloodstream and has several health impacts including chronic respiratory symptoms such as painful breathing and shortness of breath which might cause premature death.
High sulphur dioxide levels in the air during Diwali also lead to inflammation of air passages and causes complications in respiration.
A compound called 'strontium' found in the atmosphere multiplies by 120 times during the festival and causes bone damage and blood clotting ailments.
Firecrackers contain heavy metals which are toxic to the human body and the amount of magnesium in the air goes up by 22x, which poses a significant threat to all forms of life.
The noise pollution also rises during the festival and in extreme cases, can permanently damage one's hearing.
However, there are a few measures you can undertake to steer clear of the excessive pollutants present in the air:
Limit the amount of time you spend outdoors even while exercising. This is because the air remains contaminated, days after all the festivities get over and the pollutants take a very long time to dissipate.
Even on the road, drive with the windows of your car rolled up to avoid intake of adulterated air and use a face mask if you are a two-wheeler rider.
Plant a lot of green plants inside your house as they purify the air you are breathing and ensure a supply of fresh oxygen.
Install an air purifier in the room to make sure you breathe in fresh, uncontaminated oxygen when you sleep. The air purifier will also help in lessening your respiratory complications.
Also, in case you notice any respiratory or breathing problem, it is advisable that you consult a pulmonologist, to rule out serious health issues.
It is worth note that there are certain signs which show that you may get an illness. If these signs and symptoms are taken seriously then most probably you will be able to get rid of the illness a lot sooner.
Here are 5 indicators that you may acquire an illness sooner than you think.
1. Reduction in appetite
A reduction in appetite is never good. This is because a reduction in appetite is an indicator of many oncoming illnesses. These range from a simple cold all the way to a strep throat. Sometimes, a strep throat may also be the result of gastroenteritis. Gastroenteritis is when a virus enters your stomach and causes diarrhea as well as vomiting. It is worth note that a reduction in appetite during summer can be normal. However, feeling nauseous or detesting food can mean that you are going to have one of the illnesses listed above.
2. Swollen neck glands
The neck glands are just below the jawbones. When these glands swell, it is a sign that you may be falling ill. Common illnesses which may occur when you have swollen neck glands include ear infections, the common cold as well as skin infections. The reason why neck glands usually swell is because when there is an infection, the dead cells and bacteria accumulate in the neck glands.
3. Fatigue
Fatigue is not when you are tired after the day. It is characterized by being tired all the time or after very little work done. When you face fatigue, it is a sign you may be falling ill.
4. Muscle aches
Muscle aches are a common symptom of flu. This is because when you have flu, antibodies are released. When these antibodies produce histamines and cytokines, they may travel to muscles and trigger the pain receptors.
5. Fever
A fever is the body's way of fighting infections. When you have a fever, it usually means the body is increasing its temperature to kill invading bacteria. Therefore, this is another way of knowing you have infections.

Uterine fibroids, also referred to as uterine myomas) are non-cancerous tumors that grow within the muscle tissue of the uterus. As many as 20% to 50% women between the age group of 18 to 40 suffer from the condition, but not all cases warrant treatment.
It may be as tiny as a coin or it may grow to the size of a watermelon, making people think the lady is 6/7 months pregnant! There may be one big fibroid or several small ones.
Causes:
Though the exact causes are not known, family history and hormonal imbalances are said to be the main causes for the same.
Types of Uterine Fibroids
The four types are:
Subserosal Uterine Fibroids: Develops outside the uterus and continues to grow.
Intramural Uterine Fibroids: The most common type that lead to pregnancy like tummy. They develop within the uterus wall and continue to expand.
Submucosal Uterine Fibroids: Because these develop within the uterus lining, they are most likely to be the cause of heavy flow during periods.
Pedunculated Uterine Fibroids: These grow on the inner or outer side of a small stalk connecting to the uterus.
An enlarged uterus is the most common symptom. It is often mistaken for general weight gain or pregnancy.
Prolonged and painful menstrual cycle, that is many times irregular.
Urinary incontinence and constant urge to urinate.
Pelvic pressure.
Pressure on the bowels leading to constipation.
Pain during intercourse.
General treatment
If you find out that you have fibroids during an examination or if you visit a doctor with any of these symptoms, they will most likely ask for an ultrasound or Magnetic Resonance Imaging (MRI) which will confirm the type of fibroid and the extent of your problem. Treatment includes non-invasive-focused ultrasound surgery.
Treatment with Homeopathy:
One of the best advantages of choosing Homeopathy is that it works without side effects. It addresses the issue rather than the symptom. A surgical procedure mentioned in general treatment does remove the fibroids but there is no guarantee that they won't grow back as the underlying issue of hormonal imbalance remains.
During a clinical study of the effects of Homeopathy on fibroids, 85% patients showed improvement and 48% people had complete fibroid removal.
Treatment: There are medicines in Homeopathy that can treat uterine fibroids, cervical fibroids and help maintain normal hormonal balance in females.
1
person found this helpful
MBBS, MS - Obstetrics and Gynaecology, Advanced Laparoscopy & Hysteroscopy Training Programme, Diploma In Ultrasound, Fellowship In Reproductive Medicine & ART
Hi, if you are on krimson, no need to take any other contraceptive pill. These itself are contraceptives. After finishing the 21 days course, wit for 3-5 days for periods to come.
1
person found this helpful
View All Feed
Near By Clinics