About
Our goal is to offer our patients, and all our community the most affordable, trustworthy and professional service to ensure your best health.
...more
Our goal is to offer our patients, and all our community the most affordable, trustworthy and professional service to ensure your best health.
More about Dabur Health Care Centre, Patel Nagar
Dabur Health Care Centre, Patel Nagar is known for housing experienced Ayurvedas. Dr. Devendra Kumar, a well-reputed Ayurveda, practices in Delhi. Visit this medical health centre for Ayurvedas recommended by 107 patients.
Timings
Location
No. Z-59, Patel Nagar West, 110008
Patel Nagar
Delhi,
Delhi
-
110008

Get Directions
Doctor in Dabur Health Care Centre, Patel Nagar
Diploma in Ayurveda
Ayurveda
Services
Submit Feedback
Submit a review for Dabur Health Care Centre, Patel Nagar
Your feedback matters!
Write a Review
Feed
Nothing posted by this doctor yet. Here are some posts by similar doctors.
Dear lybrate-user, In Any position night fall is possible once a month or 2 times is ok. Do not bother. That is natural, Do not masurbate, if it goes by itself it is ok. Avoid seeing porn films specially in night, as such do not see porn films. Avoid alcohol and non veg. Wash the feet before sleep and pray to God and sleep. Your problem would be solved. Do not follow friends advice in medical problems.
1
person found this helpful

There are many reasons for hair fall some are Androgenetic hair loss is seen in bothmen and women but is more dramatic in men. Thyroid disease, anemia, protein deficiency, chemotherapy, and low vitamin levels may cause hair loss. Alopecia areata is a form of hair lossproduced by the autoimmune destruction of hair follicles in localized areas of skin. Many constitution so many reasons what's yours is matter consultation. And dandruff is due to dry skin or may allergic to some products or some skin condition like seboric dermatitis some time yeast like fungus related. .hairs can taken care with right choice of diet pattern and in case any physiological problem get treated well like thyroid. Homeopathic remedies does wonders so consult with details. Stay healthy.
1
person found this helpful
Shared yesterday • Featured Tip
Dietitian/Nutritionist, Ranchi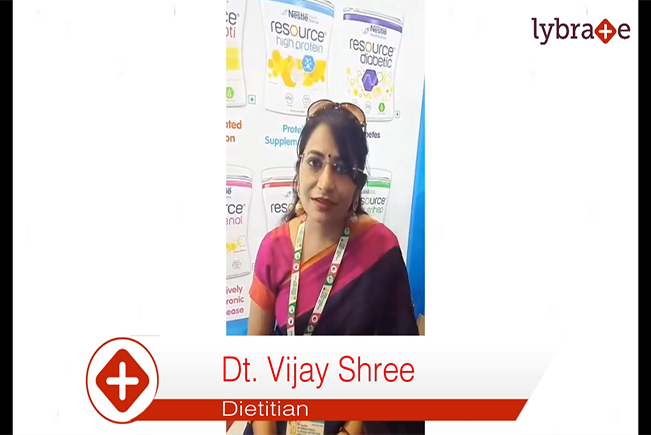 Dt. Vijay shree talks about 2 health tips & 1 healthy recipe made with Nestle Resource Diabetic.
Shared yesterday • Featured Tip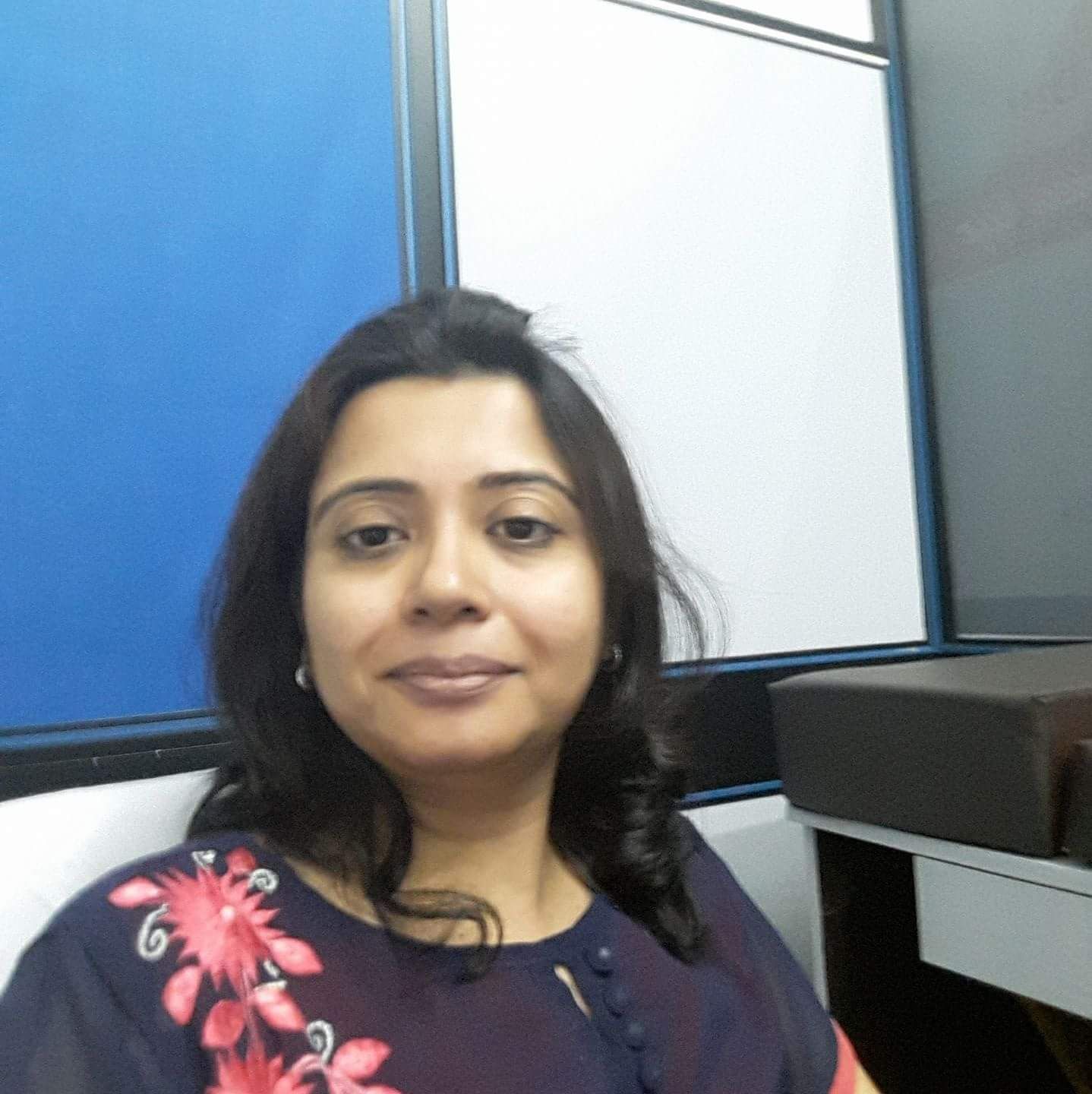 MD,DNB, MBBS Bachelor of Medicine and Bachelor of Surgery, Fellowship In Pain Management
Pain Management Specialist, Mumbai
The condition of persistent pain in the body, where an outbreak of the Varicella Zoster virus has caused Shingles, is termed as post-herpetic neuralgia. It is a debilitating complication of the herpes zoster virus. The blisters that occur in shingles develop a crust formation and neuralgia begins after these crusts are formed. It may also occur in people who do not produce the crustaceous lesions. A burning pain that is long-lasting, even after the rash and the blisters disappear, is observed. There is a criteria of the pain to be persistent for around three months for the confirmation of post herpetic neuralgia.
The cause of this condition is damage of the sensory nerves that can occur due to the movement of the reactivated Herpes Zoster virus from the nerves to the skin. In an individual affected with chickenpox, the infection can involve dorsal root ganglia, where the virus lies dormant. Under conditions like stress due to infection or in an immuno-compromised individual, after a period of time, reactivation of the virus takes place. This reactivation causes production of Shingles on the body. The dormant virus reaches the skin and reactivates to produce lesions.
With an increase in age, the chances of developing post-herpetic neuralgia also increase. It primarily affects older individuals in the age group of 60 to 70 years. Treatment is aimed at pain management and providing symptomatic relief, with improvement of the neuralgia over a period of time. Symptoms of this condition are limited to the area of shingles' outbreak. Trunk is commonly affected on a unilateral site. It can also occur on face. Common symptoms include pain lasting 3 months or longer after healing of the shingles rash, allodynia, numbness over the affected area and itching. Even a slight touch of cloth over the affected area can cause alleviated pain to the individual. Disturbed sleep and development of clinical depression is usually associated with post herpetic neuralgia. The medications given for post herpetic neuralgia are aimed at pain relief and resolving of symptoms. Management of chronic pain can be brought about by the use of a combination of pain relieving drug classes.
Some commonly used drugs for treatment of post-herpetic neuralgia are as follows:
Topical Agents: Numerous topical agents have been effectively used in the treatment of post-herpetic neuralgia. In patients with allodynia or an alleviated pain sensation, topical lidocaine patches are very effective. The nociceptive activity of small nerve fibers is decreased by use of Lidocaine. Also, the brush of clothing is avoided by the patch serving as a protective barrier itself. Another topical agent that has proved effective in pain relief is Capsaicin. Its clinical use is limited due to the burning sensation caused by its application. With regular use, however, the burning sensation gradually reduces. Capsaicin should be used for a minimum period of a month to aid pain relief. Low systemic absorption of the topical agents ensure few side effects caused by them.
Antidepressants: The standard drug therapy for treatment of post-herpetic neuralgia include the use of antidepressant drugs. Drugs like Nortriptyline, Amitriptyline are the most commonly used drugs amongst the tricyclic antidepressants for pain relief in post-herpetic neuralgia. These drugs are however associated with various adverse effects like sedation and cardiac dysrhythmias. Other drug classes like Serotonin reuptake inhibitors are used in individuals with low tolerance to the tricyclic antidepressants. Depression symptoms are relieved by the use of this drug class. Specific relief of the chronic pain of post-herpetic neuralgia is not achieved much efficiently though.
Anticonvulsants: Neuropathic pain can be relieved by many anticonvulsant drugs. Drugs like Pregabalin have lesser side effects and also require a lesser monitoring than previously used anticonvulsant drugs like Carbamazepine.
Opioids: Long term use of opioids shows significant risks like sedation and mental clouding. These drugs are considered safe for use without causing cardiac or hepatic adverse effects. When opioids are prescribed, stool softeners and laxatives should also be given to avoid constipation. Other pain management protocol includes cryotherapy, ablation of the affected roots of nerve, anterolateral cordotomy and even the use of electrical nerve stimulation. The physician should evaluate the best suitable pain management option and provide treatment accordingly.
In case you have a concern or query you can always consult an expert & get answers to your questions!
1
person found this helpful
Shared yesterday • Featured Tip

MCH DNB (CTVS), Advanced fellowship, MS
A heart attack does not always have obvious symptoms, such as pain in your chest, shortness of breath and cold sweats. In fact, a heart attack can actually happen without a person knowing it. This condition is known as a 'silent heart attack', medically known as 'silent ischemia', occurring due to the shortage of oxygen supply to the heart muscle.
The causes of a silent heart attack are similar to that of a heart attack. They include-
Obesity or excess weight
Lack of exercise
Disorders such as diabetes
High cholesterol
Age, usually above 65
Heart diseases
Consumption of tobacco or smoking
A silent cardiac arrest makes one more vulnerable to another heart attack that could be fatal.
Diagnosis:
The only method to diagnose if you had a silent heart attack is through imaging tests, such as echocardiogram, electrocardiogram or others. These tests can show certain changes which might be indicative of a heart attack.
An analysis of one's overall health and the symptoms can aid in deciding whether few more tests are required.
How would you prevent a silent heart attack?
Get your cholesterol and blood pressure count tested regularly.
Refrain from smoking.
Be aware of your body and call on a doctor if you feel there's anything which is bothering you.
In case you have a concern or query you can always consult an expert & get answers to your questions!
5
people found this helpful
Shared yesterday • Featured Tip

Diploma In Electrical Engineering, MCA, MBA, Certification In Sound Therapy
Alternative Medicine Specialist, Delhi
Music has been used therapeutically throughout the history of time, but now, it has been systematized as a scientifically validated treatment procedure! In 'sound therapy', music is played to you, and you can sing along with it, performing within the background, or quietly listen to it. Employing sound therapy helps you improve your psychological health, and also your physiological one in some cases like where it helps your body's motor coordination and muscle movement.

What's the science behind it?
When you listen to music, it triggers chemical changes in the brain. Dopamine (the 'happiness chemical') and oxytocin (the pain-reliever, also the hormone that helps you bond with people) is released. These new entrants in your body fill you with positive energy and invoke a sense of wellbeing and optimism. For instance, if you are feeling sluggish and fatigued, a dose of dopamine can instantly inject energy into the body.

The many benefits of sound therapy:
Healing psychological problems: Sound healing is used to treat psychological disorders like PTSD, anxiety disorder, depression, suicidal tendencies and sudden emotional trauma. These are troubles which, if plaguing you, can strip you of the will to live. Curing them is of paramount importance.
No side effects: Sound therapy is used in the treatment of psychological and musculoskeletal disorders. Other modes of treatment of these diseases include potent drug doses or complex surgery – both of which can turn toxic and invasive in the wrong circumstances.
A permanent solution: sound therapy permanently increases our IQs, and makes us more sensitive to music. This has several stage benefits. An increased openness to music grants the ability of increased analytical reasoning, less clumsy and more symmetrical muscular movements, and an increased ability to cope better with stress. These are benefits that stay with you for a lifetime, long after your sound therapy session is over.
Secondary benefits of treatment: instead of producing complications and/or negative side effects, sound therapy gives long-lasting positive side effects like a healthier sleep cycle, increased creative drive and an immune system better equipped to deal with attacking diseases.
Sound therapy helps cure diseases of the nerves, both inside the mind and in body movement. The treatment process consists of patients performing, singing along, or just reflecting on the music. This leaves them with a clearer mind and decreased stress levels, along with healing their condition. As it doesn't produce any negative side effects, it has been proven to be a better alternative to conventional treatment methods. In case you have a concern or query you can always consult an expert & get answers to your questions!
1
person found this helpful
Shared yesterday • Featured Tip

MBBS, DNB (Obstetrics and Gynecology)
Vaginal itching is a condition which occurs when the vagina comes in contact with irritants or because of a vaginal infection. Menopause may also lead to conditions that trigger itching in the vagina. In some cases, sexually transmitted diseases and skin allergies also lead to vaginal itching. The conditions in itself is not a major cause of concern, however, one should consult a doctor to treat the underlying condition, if any.
Causes-
The main component of vaginal itching is the trigger, as there can be many of them. The various causes of vaginal itching are-
Irritants: Vaginal contact with certain irritants can be the cause behind vaginal itching. Some common substances that irritate the vagina are:

Creams

Ointments

Detergents

Harsh soaps

Topical contraceptives

Scented toiletries

Infections in the Vagina: Infections in the vagina such as bacterial vaginosis and yeast infection can lead to vaginal itching. In addition to the vaginal itching, they can also lead to a foul-smelling discharge from the vagina.

Sexually Transmitted Diseases: STDs such as gonorrhea and chlamydia are disorders, symptoms of which include itching in the vagina.

Medical Conditions: Medical conditions like Diabetes Mellitus, recent antibiotic use, wearing the Intrauterine device.

Menopause: During menopause, the estrogen levels in the body dip, thus resulting in a dry vagina. A dry vagina can sometimes lead to vaginal itching.

Skin Problems: Certain skin problems such as eczema and psoriasis can result in itching and redness in the genitals. Eczema is a condition which is akin to allergies. Psoriasis is a condition which is characterized by itchy, scaly and red patches on the skin. These symptoms may slowly start spreading to the vagina.
Treatments-
The treatment for vaginal itching begins with a diagnosis of the underlying condition that might be causing it in the first place. The treatment for this disorder is cause specific; hence the underlying condition needs to be identified. Antibiotics and antifungal medications may be administered to treat vaginal itching. For menopause related causes, estrogen creams or tablets are required.
You can also take preventive measures such as:
Avoid using scented soaps.

Use protection during sex.

Wear cotton based underwear.

Maintain personal hygiene.

Stop vaginal douching, or any other over-the-counter vaginal hygiene products.
In case you have a concern or query you can always consult an expert & get answers to your questions!
1
person found this helpful
View All Feed
Near By Clinics