About
We are dedicated to providing you with the personalized, quality health care that you deserve.
...more
We are dedicated to providing you with the personalized, quality health care that you deserve.
More about Centre for Psychiatry/Sexology (Sunrise Hospital)
Centre for Psychiatry/Sexology (Sunrise Hospital) is known for housing experienced Psychiatrists. Dr. Praveen Tripathi, a well-reputed Psychiatrist, practices in Delhi. Visit this medical health centre for Psychiatrists recommended by 66 patients.
Timings
Location
Kalindi Colony
Delhi,
NCT of Delhi
-
110065

Get Directions
Photos (1)

Videos (2)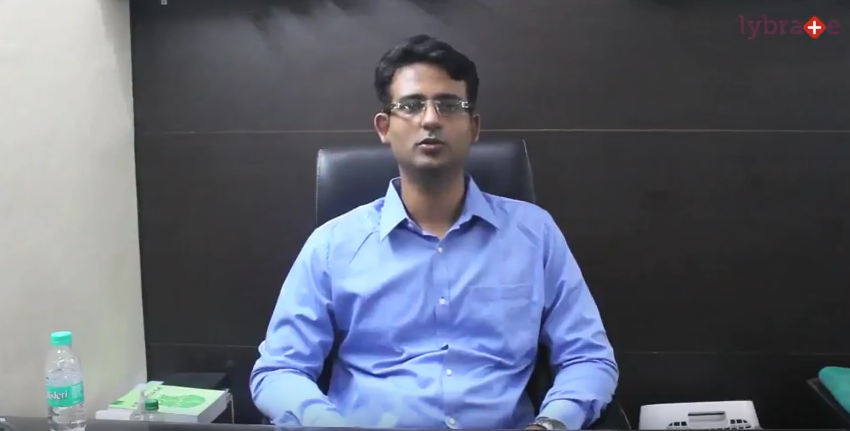 Psychogenic Erectile Dysfunction refers to a persistent inability to achieve or maintain erection which is satisfactory for sexual performance owing to psychologic or interpersonal factors. This is the most frequent type of impotence among young males. Psychological help is necessary to reduce anxiety.
read more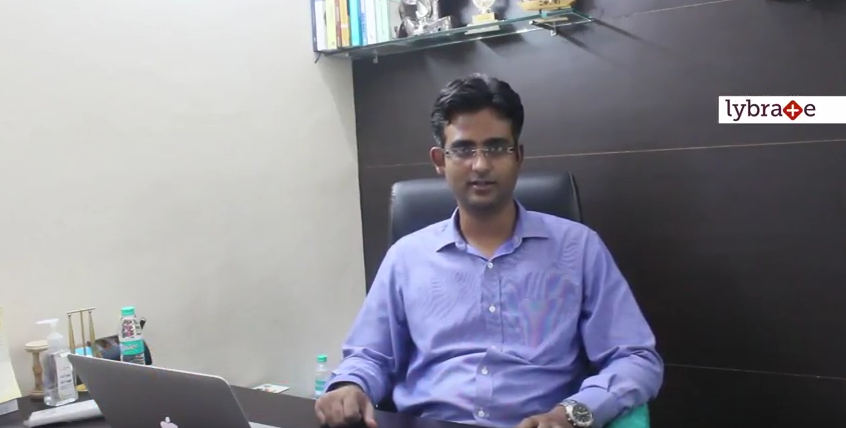 Male Sexual Dysfunction: Causes and Treatment
read more
Doctor in Centre for Psychiatry/Sexology (Sunrise Hospital)

MBBS, MD - Psychiatry, CE (New York)
Psychiatrist
Services
Submit Feedback
Submit a review for Centre for Psychiatry/Sexology (Sunrise Hospital)
Your feedback matters!
Write a Review
Patient Review Highlights
"Prompt"
1 review
"Well-reasoned"
2 reviews
"Helped me impr..."
1 review
"Practical"
1 review
"knowledgeable"
2 reviews
"Sensible"
3 reviews
"Caring"
2 reviews
"Very helpful"
8 reviews
"Inspiring"
1 review
Reviews
Owais
Dec 3, 2017
The experience with Dr. Tripathi was extremely good. He is a very knowledgeable doctor and has a knack of dealing with difficult issues in a very comfortable manner. His treatment has helped me significantly and i would highly recommend him
Verified
Mar 23, 2018
It was nice
Feed
Shared 2 months ago • Featured Tip
Psychogenic Erectile Dysfunction refers to a persistent inability to achieve or maintain erection which is satisfactory for sexual performance owing to psychologic or interpersonal factors. This is the most frequent type of impotence among young males. Psychological help is necessary to reduce anxiety.
3839
people found this helpful
Shared 4 months ago • Featured Tip
Panic disorder is a serious condition that can strike without any reason or warning and the symptoms last for about 10 minutes, such as; a fear for imminent death or losing control, chills, numbness of toes or fingers, stomach ache or nausea, trembling, dizziness, chest pain, shortness of breath and difficulty in breathing.
Over time, a person with panic disorder develops a constant fear of having another panic attack, which can affect daily functioning and general quality of life.
Is it a heart attack or a panic attack?
Most of the symptoms of a panic attack are physical, and many times these symptoms are so severe that people think they are having a heart attack. In fact, many people suffering from panic attacks make repeated trips to the doctor or the emergency room in an attempt to get treatment for what they believe is a life-threatening medical problem. While it's important to rule out possible medical causes of symptoms such as chest pain, heart palpitations, or difficulty breathing, it's often panic that is overlooked as a potential cause—not the other way around.
What are the causes behind Panic Disorder?
Although the exact causes of panic attacks and panic disorder are unclear, the tendency to have panic attacks runs in families. There also appears to be a connection with major life transitions such as graduating from college and entering the workplace, getting married, and having a baby. Severe stress, such as the death of a loved one, divorce, or job loss can also trigger a panic attack.
Panic attacks can also be caused by medical conditions and other physical causes. Panic Disorder usually begins during late adolescence and early adulthood and is twice as common with women as compared to men.
How can Panic Disorder be treated?
Psychotherapy- It is a type of counseling wherein trained professionals assist people by discussing strategies for comprehending and stabilizing this disorder.

Cognitive Behavioral Theory- Cognitive behavioral theory aims at identifying possible triggers of panic attacks and helps one recognize and change their thought patterns and behaviors that stimulate such behavior.

Medication- Anti-depressant medicines are used to cure panic disorders, such as Selective Serotonin Reuptake Inhibitors (SSRI), medications for reducing anxiety and certain cardiovascular medications such as beta-blockers to cope with situational anxiety.
Self-help Tips-
When it comes to panic attacks, professional treatment and therapy can make a big difference. But there are many things you can do to help yourself, too:
Learn about panic, read up on anxiety, panic disorder, and the fight-or-flight response experienced during a panic attack.

Avoid smoking and caffeine.

Learn how to control your breathing.

Practice relaxation techniques regularly like Yoga and meditation.
In case you have a concern or query you can always consult an expert & get answers to your questions!
3445
people found this helpful
Shared 5 months ago • Featured Tip
Post-traumatic stress disorder (PTSD) is an abnormal condition of the mind that develops when a person is exposed to certain traumatic events in life such as accidents, sexual assault or warfare.
The major symptoms of PTSD are:
Reliving the traumatic experience over and over again; this leads to severe and long-term mental distress.
Recurring dreams about the events.
Provocation of traumatic thoughts by the slightest event that causes distress to the individual.
Avoiding memories and thoughts that might remind them of the event.
Developing a negative view of themselves and the world.
Developing social or specific phobias.
Treatment
Medication and antidepressants: Medicines such as paroxetine, sertraline and selective serotonin reuptake inhibitor (SSRI) help the individual address insomnia related problems that occur due to PTSD and suppress nightmares.
Psychotherapy: This form of therapy is used to cure both mental health conditions (such as obsessive compulsive disorder, anxiety and depression) as well as emotional problems that result from PTSD. Skilled mental health experts are needed for this form of treatment to be administered. They would listen to each individual patiently and provide effective strategies to give solutions to the problems. Some of these therapies are:

Cognitive Behavioural therapy: This therapy enables the individual to adapt to changes and recognize thought patterns which lead to irrational and negative behaviour and actions.
Exposure therapy: This therapy causes the affected individual to first become anxious by exposing him/her to the traumatic memories, situations and objects by simulating them. The therapy helps the person to overcome his/her fears and become comfortable in the same environment that had previously caused fear and anxiety.
Group therapy: This popular and effective form of therapy allows the individual to share his/her feelings, fears and thoughts with a group of people who have themselves experienced similar trauma in their lives. Sharing such experiences helps reduces stress levels.
Some Self-Help and Coping Tips include:
Avoiding situations that cause PTSD can worsen the condition. Hence, the individual should try to embrace and face such situations boldly.
PTSD can result in loss of motivation and stress. Try utilizing your time in socialising, indulging in certain or even exercising for that matter.
Taking some time out to relax and having fun is very important. This calms the body and mind, thereby improving one's mood.
In case you have a concern or query you can always consult an expert & get answers to your questions!
3691
people found this helpful
Shared 6 months ago • Featured Tip
Serious mental disorders and side effects to varied medicines may cause hallucinations in many individuals. Psychosis and Schizophrenia are the most commonly known causes that may cause this condition. Hallucinations are sensations and feelings that may appear as real to the patient, convincing him or her of the occurrence of things that are not really happening in reality. Hearing voices, seeing people, and experiencing things that no one else can, are some of the ways in which hallucinations work.
Let us find out the varied signs and symptoms of this condition.
Hearing Voices: One of the most common signs of hallucinations includes hearing voices. You may hear voices from people who cannot be seen or heard by other people around you. In such cases, you may have the distinct feeling of hearing these voices from within or from a source outside your own mind and body. In many cases, you may feel like these voices are trying to talk to you or give you a certain message. Ringing of the ears on a persistent basis may also be experienced in such cases.

Visual Hallucinations: These hallucinations will make the patient see things. In such cases, the patient may be witness to a scene that cannot be seen by anyone else – a scene that may not be happening in reality. In visual hallucinations, the patient may also see people that other people in the room or the area cannot see. The patient may also see objects and other creatures like insects crawling across his or her hand, and may react with fear or anxiety, when in reality, no such scene may be happening. These kind of hallucinations also cause occipital seizures where the patient will see spots, shapes and rings of brightly coloured lights that may be coming towards him or her, or even encircle him or her.

Feeling Things: These kinds of hallucinations will make the patient feel things that may not really be happening. For example, these hallucinations will make the patient feel hot during winters or feel a blast of air even when there has been none.

Taste Hallucinations: In these hallucinations, the patient may get a salty taste from sweet food, or vice versa. These hallucinations make the patient imagine that he or she tastes a certain flavor when in reality, this may not be true. These are also called gustatory hallucination.

Olfactory Hallucinations: These hallucinations have to do with odd smells that the patient may get a whiff of. In these hallucinations, the patient imagines certain smells like burning, or other odours. Patients may also feel that their own bodies are letting out certain odours which may not be the actual case.
Delusion vs. Hallucination
A delusion is a false belief based on incorrect inference about external reality that is firmly sustained despite what almost everybody else believes and despite what constitutes incontrovertible and obvious proof or evidence to the contrary. The belief is not one ordinarily accepted by other members of the person's culture or subculture (e.g., it is not an article of religious faith).
A hallucination occurs when environmental, emotional, or physical factors such as stress, medication, extreme fatigue, or mental illness cause the mechanism within the brain that helps to distinguish conscious perceptions from internal, memory-based perceptions to misfire. As a result, hallucinations occur during periods of consciousness. They can appear in the form of visions, voices or sounds, tactile feelings (known as haptic hallucinations), smells, or tastes.
Delusions are a common symptom of several mood and personality-related mental illnesses, including schizoaffective disorder, schizophrenia, shared psychotic disorder, major depressive disorder, and bipolar disorder. They are also the major feature of delusional disorder. Individuals with delusional disorder suffer from long-term, complex delusions that fall into one of six categories: persecutory, grandiose, jealousy, erotomanic, somatic, or mixed.
In case you have a concern or query you can always consult an expert & get answers to your questions!
3869
people found this helpful
Shared 10 months ago • Featured Tip
3079
people found this helpful
Shared 1 year ago • Featured Tip
Q. What is depression?
A: Depression is a common medical illness that affects the way one feels and thinks. It causes feeling of sadness and decreased enthusiasm/interest in life activities.
Q. What are the symptoms of depression?
A: The following are the common symptoms of depression:
Feeling sad most of the time
Loss of interest in activities once enjoyed
Repeated crying spells for no reasons
Changes in appetite — weight loss or gain
Trouble sleeping or sleeping too much
Loss of energy, getting tired easily
Negative thinking
Poor concentration
Thoughts of death or suicide
Q. How common is depression?
A. It is one of the commonest medical illness and around one in six people will experience depression once in their life time.
Q. How is depression different from normal sadness?
A. Feeling sad once in a while is normal however in depression sadness stays for most of the day and one is not able to feel good despite trying to do so. Even if a person cheers up once in a while, its very short lasting and gloom tends to return back.
Q. What causes depression?
A. Multiple factors are responsible. Changes in levels of certain brain chemicals such as serotonin, norepinephrine and dopamine are the main cause. Also, genetics is an important factor. Depression tends to run in families. Finally, any stressful life event can trigger the depression.
Q. What is "smiling depression"?
A. In some cases depression is not so evident. Patients are able to hide it from others and may keep a smile on their face, however they suffer from inside.
Q. Is depression a dangerous disorder?
A. Not really. Since its easily treatable, it can't be called as 'dangerous'. However, it should not be taken lightly. Depressed patients can develop medical complications like high blood pressure, diabetes etc. Also, depression is the most common cause of suicide. So prompt treatment is important.
Q. If i am feeling depressed, does that mean i am a 'weak person' ?
A. Not at all. Any one can develop depression. It has got nothing to do with being strong or weak. The important thing is to accept the problem and to work on it. If someone develops 'high blood pressure', we don't call that person weak , similarly, we should not presume that depression occurs in weak people.
Q. But i was a very 'positive person'. How can i develop depression?
A. You are still a 'positive person'. Thats why you have come to seek help and get better. Please remember depression is a medical illness. Once it gets treated, you will be back to your normal happy self.
Q. Is depression treatable?
A. Absolutely yes. Between 80-90% of patients respond to treatment. A combination of medications and psychotherapy (counselling sessions) is the best approach.
Q. Do I need to take treatment lifelong?
A. Absolutely not. In majority of patients, a course of six months to one year is enough. If one have had multiple episodes of depression in the past, treatment may be longer.
Q. But antidepressants are habit forming and have serious side effects?
A. Totally untrue. Antidepressants are not habit forming. There is no possibility of developing addiction to antidepressants. However one should not stop them suddenly. Its important to gradually decrease the dosage of medicines before stopping it. The side effects are uncommonly seen and even when they occur they are mild such as acidity, stomach upset etc. You should discuss about the side effects with your doctor.
Q. But the google search shows a lot of side effects of medications?
A. Anybody can write anything on the internet. You should not blindly trust it. The list of side effects that you see on internet includes the ones which are extremely rare, so no need to get scared of those. The doctor sitting inside the chamber has put tens of years in studying about these illnesses and treatment. Please trust your doctor more than any random google search.
Q. Can i do something on my own to get better?
A. Yes, many things. To start with, go for a short ten minutes run everyday. Practice yoga or meditation. Try not to be alone. But most importantly, take medicines regularly and come for therapy sessions regularly.
9
people found this helpful
Shared 1 year ago • Featured Tip
For a fully functional and productive life, a person requires a healthy body and a healthy mind. Mental health issues could range from depression, bipolar disorder, anxiety disorder, dementia, obsessive-compulsive disorder, schizophrenia, autism and other causes. Hence, it is important that a person pays attention to these mental health disorders to avoid further problems in their lives, as well as the lives of the people around them.
Here are a few reasons as to why a person should not avoid or ignore their mental health problems:
Better Physical Health: There is a solid association between the brain and the body. In case you are in physical pain, your work and family life might be influenced or you will be unable to do the activities you might like. This can prompt anxiety, nervousness and depression. People with physical health issues are three times more prone to look for mental health care than those without physical conditions as physical health problems can prompt mental distress and mental health issues can impair your physical health.
Enhanced Productivity and Financial Stability: Stressful situations may trigger reactions that can make a person unproductive and lead to financial problems as well. Some people end up abandoning their homes, going bankrupt or homeless after trying to manage some sort of mental illness.
Less Strain on the Family: Mental sickness or disorders influence families as well. The children of individuals with mental health issues are at more serious danger for misuse, disregard and an extensive variety of emotional and behavioral issues. Since they cannot look up to their parents for help and they frequently isolate themselves from their friends and most of them do not get the required social backing. Much of the time, the impact extends into adulthood, driving children to look for psychological or mental treatment of their own.
Evasion of Crime and Victimization: A few studies recommend that individuals with untreated mental health, particularly in combination with other risk factors, might be at risk of carrying out criminal activities, violence or most probably becoming victims themselves. The danger increases gradually when the individual uses medications or alcohol or has acute symptoms. It could also happen if they are not aware of their mental state or have a poor adherence to medication. Usually, acts of violence happen against relatives or somebody in the individual's nearby group of friends or in close proximity to them.
A Longer, Happier Life: Individuals with even a mild mental health issue may have a lower life expectancy and a short life span. Those with the largest amounts of depression or nervousness had the danger of death that increased an incredible ninety-four percent, mostly identified with heart diseases. If you wish to discuss about any specific problem, you can consult a Psychiatrist.
3742
people found this helpful
Shared 1 year ago • Featured Tip
Depression follows the trajectory opposite to contentment. It has adverse effects on a person's mental and physical health. Being depressive is not a choice; it is a condition. The fact that despondency is not an elected way of life is a mystery to many. People surrounding a depressed person should make conscious efforts in treating them with love and dignity. Subjecting a person to strict deadlines, stringent rules or excessive pressure could worsen their situation.
Ways to tackle a depressed family member:
Create occasions to enjoy a hearty laugh: If you have a family member suffering from depression you should probably share the benefits of laughter with him or her. Laughter is the best medicine to remedy acute depression. Look for opportunities to crack a joke or make the concerned person play with a pet. You can also take the person to watch humorous movies.
"You are impossible" is the worst way of approaching a problem: In many cases a depressed person is reported with instances of negativity. Though the expressed negativity makes you feel morbid, do not give up on your family member. The person involuntarily finds reasons to feel hopeless. You should never think the case is beyond any kind of betterment.
Keep them in a positive environment: Positive ideas can counter dejection. Help the person plan for a great future. Lay stress on how important that person is to you and to the world in general. Keeping one's mind creatively occupied can prove to be effective. Music or any other passion for that matter can help a person get over phases of depression.
You should not associate depression with perpetual sadness: Depression can have plenty of symptoms. The symptoms vary from one person to another. While some people lack in motivation some might want to harm themselves or others. Many become a recluse. The minute you associate depression with sadness you limit your overview of the actual problem.
Help the family member take his or her medicines diligently: While counseling helps a few patients of depression some others require medication. A bout of depression will dissuade a person from sticking to his or her medical routine. As a loved one it is your due responsibility to persuade him or her to take medicines regularly. If you wish to discuss about any specific problem, you can consult a Psychiatrist.
3742
people found this helpful
Shared 1 year ago • Featured Tip
Do you feel disinterested in getting physically close to your partner? If yes, then it can be a sign of HSDD, that is Hypoactive sexual desire disorder. It is a sex disorder marked by disgust and disinterest towards sex. This disorder affects both men and women.

Men with Hypoactive Sexual Desire Disorder
Men are generally perceived as highly sexual beings, but in reality, 1 out of 5 men may be suffering from HSDD.
Some possible causes of male HSDD include:
Psychological issues: Anxiety and stress due to the strain of family or relationship problems, rigours of daily life or mental disorders such as depression are some of the factors that influence sexual desire.
Medical causes: Diseases (for example: diabetes), conditions (such as high cholesterol, high blood pressure and obesity) and drugs (such as hair loss medications) have adverse effects on sexual desire.
Hormonal problems: Low levels of testosterone usually lead to low sexual desire. Other hormones, such as the thyroid hormone or prolactin (hormone that governs the development of breast milk) can also contribute to the cause.
Low levels of dopamine: Dopamine is a neurotransmitter, which is responsible for the pleasure perception in your brain. Low levels of dopamine usually signify low sexual desire.
How it can be treated ?
If the cause is psychological, then sex therapy (psychological counselling based on sexual issues) is used to treat HSDD. But if it is hormonal, testosterone supplements are used.

Women with Hypoactive Sexual Desire Disorder
Female HSDD is more complicated and is difficult to diagnose. HSDD can affect women across all ages.
In women, this disorder can have a wider spectrum of causes, which include:
Interpersonal relationship problems: Certain problems such as the partner's performance issues, loss of emotional gratification with relationships, childbirth and becoming nothing, but only a loved one's caregiver can all lead to low sexual desire.
Sociocultural influences: Media's portrayal of sexuality, peer pressure and job stress have negative influences on sexual desire.
Low testosterone: Women produce testosterone as well, and similar to men, low levels of this sex hormone cause a significant dip in sexual desire.
Medical problems: Mental illnesses such as depression or medical problems, such as fibroids or endometriosis (a disorder characterized by the growth of uterine tissues outside the organ) affect women, physically and mentally, thus making 'hypoactive sexual desire disorder' a possibility.
Medications: Excessive use of antidepressants, oral contraceptives and blood pressure drugs can lower sexual desire.
Age: The androgen (sex hormone) levels lower drastically as a woman ages, thus negatively impacting her sexual desires.
Treatment
Sex therapy (therapy that concerns itself with counselling and addressing one's physical or psychological hindrances to sex) medication changes, diagnosing underlying medical problems, vaginal estrogens and testosterone therapy (therapy that helps in managing the effects of low levels of testosterone) are mostly used to increase sexual desire in women. If you wish to discuss about any specific problem, you can consult a Psychiatrist.
3425
people found this helpful
View All Feed
Near By Clinics
4.6
(

292

ratings)
East Of Kailash, Delhi,
Delhi
View Clinic