About
We like to think that we are an extraordinary practice that is all about you - your potential, your comfort, your health, and your individuality. You are important to us and we strive to ...
...more
We like to think that we are an extraordinary practice that is all about you - your potential, your comfort, your health, and your individuality. You are important to us and we strive to help you in every and any way that we can.
More about Brain & Spine Neuro Clinic
Brain & Spine Neuro Clinic is known for housing experienced Neurosurgeons. Dr. Aditya S Bhati, a well-reputed Neurosurgeon, practices in Delhi. Visit this medical health centre for Neurosurgeons recommended by 103 patients.
Timings
SAT
08:00 PM - 11:00 PM
07:00 AM - 09:00 AM
SUN
02:00 PM - 11:00 PM
07:00 AM - 11:00 AM
Location
No.6001 pocket, 8, Sector B, Vasant Kunj, Delhi
Vasant Kunj
Delhi,
NCT of Delhi
-
110070

Get Directions
Photos (5)




Videos (3)
Doctor in Brain & Spine Neuro Clinic

MBBS, DNB - Neurosurgery, Fellowship in Neurosurgery
Neurosurgeon
Book appointment and get ₹125 LybrateCash (Lybrate Wallet) after your visit
Services
Submit Feedback
Submit a review for Brain & Spine Neuro Clinic
Your feedback matters!
Write a Review
Patient Review Highlights
"Professional"
1 review
"Prompt"
1 review
"Well-reasoned"
1 review
"Thorough"
1 review
"Nurturing"
1 review
"knowledgeable"
1 review
"Caring"
1 review
"Very helpful"
1 review
Brain & Spine Neuro Clinic Feeds
Sciatica is a neurological condition that mainly arises due to problems in the sciatic nerve. The sciatic nerve is believed to be the largest nerve originating from the spinal nerves L4 to S3. It extends downward from the lower spine into the back of each leg (thighs) right down to the foot. The sciatic nerve acts as a connecting link between the spinal cord and the foot and the leg muscles. People with sciatica often experience a tingling sensation along with a shooting pain radiates downwards from the lower back (mostly the lumbar region) to the back of one of the legs. Some may also experience the sciatic pain down both the legs (rare).

Types of Sciatic Pain:
Sciatica that affects a person can be of two types depending on the severity of the associated symptoms
Acute sciatic pain: In this case, a person experiences a sudden radiating pain which often heals by itself within a week or two. More than often, the pain is triggered by an injury to the spinal joints, nerves, or the disc.
Chronic sciatic pain: This is a more serious condition where the pain may linger for long, often more than three months. The chronic sciatic pain may affect a person with severe Arthritis and nerve injury and damage.
Symptoms associated with Sciatica:
One of the characteristic symptoms of Sciatica is a shooting pain that radiates from the lower back (often the lumbar) to the back of one (or both) of the legs.
In some, the sciatic pain may result in weakness and a tingling sensation down the affected leg.
A person with sciatica may find it difficult to move his/her foot and legs (restricts their movement).
Some people may experience a shooting pain even while they are in a sitting position. In some others, the pain may be at its worst when a person is in a standing position.
Sciatica can also trigger a hip pain.
What triggers sciatica and the associated symptoms?
The disc is a protective shield that prevents any damage or injury to the vertebrae. A degenerative disc problem can interfere with the normal functioning of the disc triggering sciatica.
Spondylolisthesis: In Spondylolisthesis, also known as a Slip Disc, a bone (mostly in the lumbar region) slips over the bone which is located just below it. People with prolonged and untreated spondylolisthesis are often known to suffer from sciatica.
The sciatic pain can also affect a woman during her pregnancy.
Lumbar spinal stenosis: This condition is is characterized by the spinal canal narrowing down in the lumbar region. Lumbar spinal stenosis exerts pressure on the sciatic nerve, giving rise to sciatica.
A muscular strain or spasm in the buttocks can also be a contributing factor.
Proper management and prevention for sciatica are possible. One should be alert and consult a doctor in case they experience the associated symptoms or any discomfort.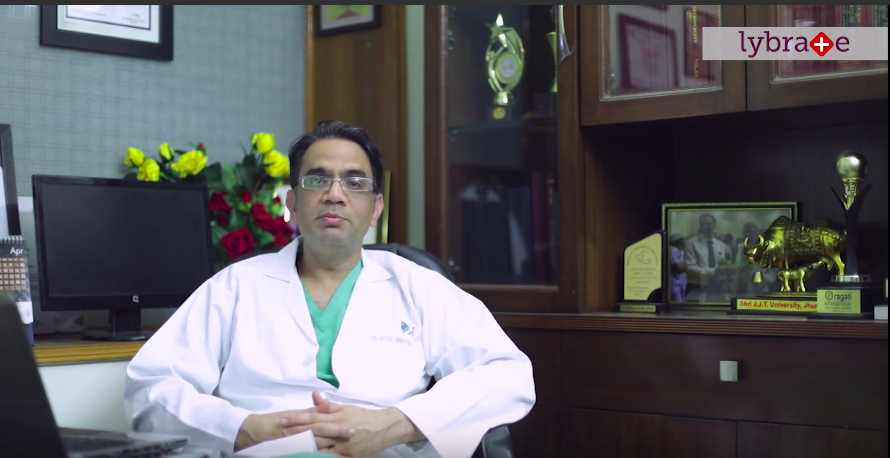 A Brain Tumour can be defined as an abnormal growth of the tissues in the brain, which can disrupt the proper brain functions. Generally, the cells in the human body die and are replaced by new cells, while in the case of a tumor, the old cells do not die and form an accumulation and continue to grow to form a mass as more and more cells are added to it.
3032
people found this helpful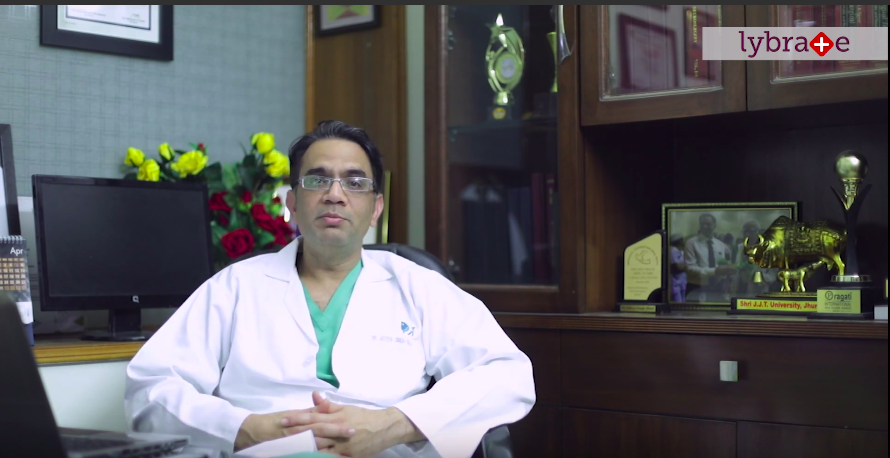 Headache is a pain in any part of the head, including the scalp, upper neck, face (including the eye area). A primary headache is caused by problems with or overactivity of pain-sensitive structures in your head. A primary headache isn't a symptom of an underlying disease.
3255
people found this helpful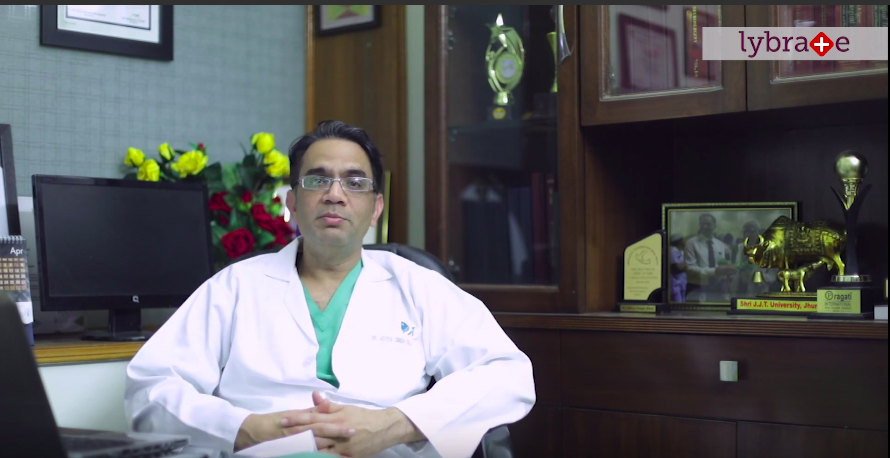 Backache is an affliction that almost 80% of the population suffers from. It's the most common problem that plagues society nowadays because of the sedentary lifestyle people have taken to actively. It is caused due to a series of problems mostly because of years of feeding your bad posture, or lifting heavy weights, slouching and other such hazardous lifestyle choices. Other issues that lead to backache include medical problems like pregnancy, arthritis and even osteoporosis.
3293
people found this helpful
The sensation of pain and numbness are quite common in patients suffering from high blood sugar. If you are suffering from nerve damage from high blood sugar, chances are you have diabetic peripheral neuropathy. The discomfort can affect your mood and overall quality of life. But with some easy to follow steps can help you keep peripheral neuropathy under control.
Keep your blood sugar levels under control: Your first task is to manage your blood sugar levels under control and with the passage of time it will damage the peripheral nerves and pave the way for diabetic neuropathy. If you can keep your blood sugar levels within a healthy range, you will be able to reduce the risk of nerve damage by about 60 percent. You should talk to your doctor first since a rapid drop in the blood sugar levels can prove to be even worse.
Get the right level of Vitamin D: Your skin functions by producing Vitamin D in response to sunlight and it is immensely helpful in shielding against nerve pain. It has been found people who have lower levels of this nutrient are more likely to suffer from more pain. In case it is hard to get the recommended daily intake from food only, you will have to take supplement pills.
Keep away from smoking: We all know that smoking causes the blood vessels to constrict which hampers circulation. If you don't quit smoking, your peripheral nerves may not be able to nutrient-rich blood which would make pain worse.
Take a warm bath: Warm water is not just relaxing, it can also improve circulation all through the body. It can provide instant relief. But it is worthy of mention here that since diabetic neuropathy leads to loss of sensation, you should ensure that the water isn't too hot before you jump in.
Seek resort to over the counter medications: There is a host of painkillers available for easing mild to moderate ache stemming from diabetic neuropathy. These include ibuprofen, aspirin, naproxen and acetaminophen. But before taking any of these pills, you should consult with an expert who can choose the right medicine for you.
Get up and move: Exercise can combat pain in a variety of ways. It helps in keeping blood sugar levels under control which, in turn, can hinder nerve damage. Workout increases blood flow to the extremities while also uplifting your mood. It will help you get rid of stress so that you can better deal with the symptoms of peripheral neuropathy. In a study conducted by the University of Kansas, it was found that people who exercise regularly didn't face any trouble in doing daily activities.
Consider carpal tunnel surgery: When the patient is suffering from localized peripheral nerve compression that affects the hands, carpal tunnel surgery can be considered as a last resort to achieve pain relief, reduced incidence of ulceration, increased range of movement and balance, preservation of limbs and improved quality of life.
With these few tips, you will be able to manage the peripheral neuropathy better.
A headache is the most common ailment to affect men and women. Did you know that there are over 150 different types of headaches? Each of these different types of headaches has its own symptoms, triggers and needs to be treated in a different way. In some cases, you may even require surgery. This is often recommended for severe migraines and cluster headaches.
The different types of surgeries that may be performed to treat such headaches include:
Neurostimulation: For this procedure, a wire electrode is inserted through the skin at the back of the neck near the occipital nerve and used to provide electrical stimulation. This form of surgery is best suited to patients who have benefited positively from an occipital nerve block.
Radiofrequency thermocoagulation: This is one of the most common forms of surgical treatment for cluster headaches. For this procedure, a radiofrequency current is used to heat the tissue of a certain area. By doing this, the passage for pain is obstructed and headaches are relieved. Some of the side effects of this surgery could include corneal sensory loss, severe facial dysesthesias and reactions to anesthesia. In rare cases, it could also cause a stroke, infections or motor weakness. Thankfully, these effects typically are resolved within 6 months.
Microvascular decompression: This is an invasive procedure that is performed while the patient is under general anesthesia. It also involves a craniectomy. The aim of this procedure is to remove a vascular loop that compresses a nerve and thereby restore normal anatomy. Hospitalization is typically required for a few days after the procedure
Gamma knife radiosurgery: This is the type of neurosurgery where the trigeminal nerve is hit by radiation. This procedure can be performed as an outpatient procedure and can be completed in a few hours. It has a very low rate of complications but the long term effects of this form of treatment are not yet clear. There may also be a high rate of relapses associated with this form of treatment.
Septoplasty: In the case of migraines, a deviated septum may be contributing to your headache. In such cases, surgical correction of the septum can help relieve pressure on the nerves that pass through it and in turn reduce the frequency and intensity of your headaches. Septoplasty addresses common issues concerning the septum such as bent cartilage or deviated cartilage. This procedure can be performed under local or general anesthesia.
3159
people found this helpful
Some people suffer from difficulty in remembering things, and this may be attributed to Alzheimer's disease even though it is not the only cause of memory disorders. If you are recently having troubles in remembering, then it is high time that you should consult with an expert.
Common causes of memory disorders
You will be surprised to know about the various causes of memory loss and here are some of them include:
Treatment of memory problems
The treatment of memory problems is entirely dependent on the cause. In some instances, the disorder is reversible with the help of proper treatment. For example, when the memory loss is caused by some medicines, it can be cured by altering the course of medications. Treating depression may also be helpful for memory problems when depression is the causing factor.
There are many medicines available for the treatment of memory problems. With the progress of memory problems, the cells of the brain start dying, and it causes the cognitive symptoms to worsen. Even though the medications that are available at present may not be helpful in stopping the damage to the brain cells, they can be helpful in stabilizing the symptoms by influencing the chemicals involved in carrying messages among the nerve cells in the brain. Sometimes, doctors prescribe both the types of medicines together to speed up the recovery process hindering further damage.
What is Parkinson's disease?
Parkinson's disease is a progressive and degenerative disorder of the Central Nervous System that mostly affects older people. It is a chronic disease and the symptoms develop over a period of time. The characteristic symptoms of Parkinson's are rigidity, shaking, bradykinesia (slowness in movement) and shuffled gait. Anxiety and depression also seem to be common in advanced stages of Parkinson's disease. In addition to the motor symptoms, the cognitive function of the brain is also compromised.
Degeneration of the nerve cells in the substantia nigra of the brain results in the reduction in production of dopamine which is a neurotransmitter in the brain. Neurotransmitters relay impulses from one nerve to the other. This is what is mainly responsible for the motor symptoms in Parkinson's. Although, Parkinson's is not a curable disease, it can be controlled and the progress of the disease can be kept in check with certain medications.
What causes Parkinson's disease?
The cause of Parkinson's is mostly idiopathic, i.e. the cause is unknown and is not specific. However, there have been cases which show that it can be attributed to factors such as genetic and environmental factors.
What are the symptoms of Parkinson's?
The symptoms of Parkinson's can be classified as Motor symptoms and Non-motor symptoms:
Motor Symptoms
Bradykinesia: Slow movement
Tremor of limbs
Rigidity or stiffness of trunk and limbs
Impaired balance and difficulty in coordination or postural instability
Non-motor Symptoms
Anxiety and fear
Loss of energy and fatigue
Excessive salivation
Weight gain or weight loss
Cognitive problems such as difficulty in remembering, confusion, dementia
Parkinson's disease is not curable, but when detected early, medicines are prescribed to give symptomatic relief. Dopamine substitutes are prescribed to the patient to relieve the motor symptoms.
3159
people found this helpful
If platelets are low then she may re-bleed. Platelets should be atleast 80,000 to be on the safer side. Normal count - 1.5 to 4 lacs.
1
person found this helpful