About
By combining excellent care with a state-of-the-art facility we strive to provide you with quality health care. We thank you for your interest in our services and the trust you have place...
...more
By combining excellent care with a state-of-the-art facility we strive to provide you with quality health care. We thank you for your interest in our services and the trust you have placed in us.
More about Behl Hospital
Behl Hospital is known for housing experienced Gynaecologists. Dr. Uma, a well-reputed Gynaecologist, practices in Delhi. Visit this medical health centre for Gynaecologists recommended by 48 patients.
Timings
Location
B-128, Naraina Vihar Near Salwaan Public School

Get Directions
Photos (3)


Videos (1)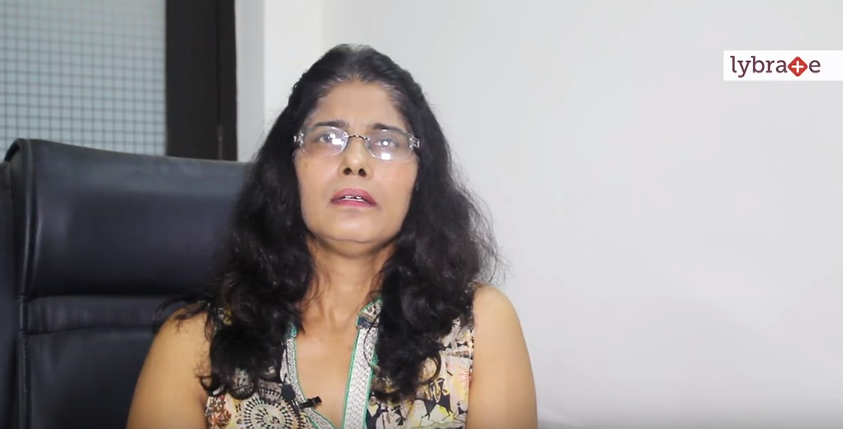 Here are screening and treatment of different types of cancers in women
Hello I am Dr. Uma Verma. I am consultant gynecologist in West Delhi, Narayana. Today I will talk about the screening of the cancer in women.
What is screening? Checking your body for cancer before you have symptom increase the chances of detecting certain cancer when they are in most curable stage. First I will talk about cervical cancer. Cervix is the lowermost part of the womb. This is the only cancer which is preventable and it has a very long indolent part present as a precancer region. Nowadays vaccine is also available to prevent this cancer. Pap smear is the ultimate screening of chest to prevent the cervical cancer. Once we start screening Pap smear 3 year after the first intimate relation from 21 to 29 years of age yearly and after 29 it should be done with the HPV virus detection. It can be done till 65 years of age and later also if anything abnormal with the Pap smear, patient can go further for the rompers copy also.
Second cancer we are going to discuss is about the breast cancer. We have the Mammogram Manual examination of the breast and MRI. Self examination of the breast is controversial issue, It should be done or not. Some authorities say to be done, some say it is of no use. If at all it should be done it should be started at age of 29 till 40. It should be done with three early and after 40 year it should be done annually. Candidate for the genetic testing, Personal history of CA breast should undergo genetic testing for the breast cancer. Close relative having history of breast, prostate or unaware cancer. Breast cancer developing before the age of 50 having both the breast in ovarian cancer, near relative having the breast cancer, Easter European, Jewish ancestors, anybody who is having ovarian cancer, these are all above the position should be genetically investigated for the screening of the breast cancer.
Now we come to ovarian cancer. This is the ninth most common female cancer. The test used for the click screening is CA 125 and trans vaginal sonography. There is no reliable way to screen for the ovarian cancer in women who do not have any sign. Screening should start at 30 to 35 years that is 5 to 10 year areas when the cancer detected in youngest member of the family. Screening does not reduce death from the cancer in general population. 20 to 25% of the women diagnosed with ovarian cancer have the heriditary tendency. Now come to the uterine cancer screening.
For the uterine cancer there is no screening way. We only have Diagnostic test that Diagnostics test are Endrometrial sampling, DLC, hysteroscopy and also we have the ultrasound to see the endrometrial sickness. Now come to the Colorectal cancer. Colorectal cancer screening is to begin at the age of 50. In this we do high sensitivity fecal occult blood testing, colonoscopy and sigmatoscopy. It should continue annually till the age of 70. That is all.
In summary I want to tell the cancer screening is important so that we can treat the disease at earliest possible. And when the disease is detected earlier the chances vof cure is high. Once the patient develop the disease then nobody knows what is going to happen. Two cancer in the females are the cervical and breast which needs definite screening for the general population as well as for the high risk population. Breast cancer the screening is not of much use.
That is all. Thank you
read more

MS- Gynaecology, MBBS
Gynaecologist
Services
Submit Feedback
Submit a review for Behl Hospital
Your feedback matters!
Write a Review
Patient Review Highlights
"Professional"
5 reviews
"Prompt"
1 review
"Well-reasoned"
6 reviews
"Helped me impr..."
1 review
"Thorough"
1 review
"Nurturing"
1 review
"Practical"
1 review
"knowledgeable"
22 reviews
"Sensible"
1 review
"Caring"
5 reviews
"Very helpful"
44 reviews
"Saved my life"
2 reviews
Feed
Vaginal itching is a condition which occurs when the vagina comes in contact with irritants or because of a vaginal infection. Menopause may also lead to conditions that trigger itching in the vagina. In some cases, sexually transmitted diseases and skin allergies also lead to vaginal itching. The conditions in itself is not a major cause of concern, however, one should consult a doctor to treat the underlying condition, if any.
Causes-
The main component of vaginal itching is the trigger, as there can be many of them. The various causes of vaginal itching are-
Irritants: Vaginal contact with certain irritants can be the cause behind vaginal itching. Some common substances that irritate the vagina are:

Creams

Ointments

Detergents

Harsh soaps

Topical contraceptives

Scented toiletries

Skin Problems: Certain skin problems such as eczema and psoriasis can result in itching and redness in the genitals. Eczema is a condition which is akin to allergies. Psoriasis is a condition which is characterized by itchy, scaly and red patches on the skin. These symptoms may slowly start spreading to the vagina.

Infections in the Vagina: Infections in the vagina such as bacterial vaginosis and yeast infection can lead to vaginal itching. In addition to the vaginal itching, they can also lead to a foul smelling discharge from the vagina.

Menopause: During menopause, the estrogen levels in the body dip, thus resulting in a dry vagina. A dry vagina can sometimes lead to vaginal itching.

Stress: Excessive stress can lead to vaginal itching as stress affects the immune system in the body. A weakened immune system makes one prone to a number of disorders, vaginal itching being one of them.
Treatments-
The treatment for vaginal itching begins with a diagnosis of the underlying condition that might be causing it in the first place. The treatment for this disorder is cause specific; hence the underlying condition needs to be identified. Antibiotics and antifungal medications may be administered to treat vaginal itching. For menopause related causes, estrogen creams or tablets are required.
You can also take preventive measures such as:
Avoid using scented soaps.

Use protection during sex.

Wear cotton based underwear.

Eat plenty of yoghurt.
2743
people found this helpful
In preparation for the possibility of conception, a woman's body undergoes the menstrual cycle every month which culminates into the periods. This is a normal process which all women of reproductive age go through every month. However, in certain cases, the periods can be really painful where you may suffer from menstrual cramps or could be generally in much pain. This condition is known as Dysmenorrhea.
What exactly is Dysmenorrhea
As mentioned above, Dysmenorrhea is a disorder that many women got through while having their periods where they may suffer from painful cramps. The pain usually occurs in the pelvis area along with the lower abdomen and it may also be accompanied by other symptoms.
Some symptoms of Dysmenorrhea
Some of the symptoms of Dysmenorrhea could be any combination of the following factors
I. Very painful menstrual cramps accompanied by lower back pain
II. Diarrhea and nausea along with the cramps
III. Pain in the inner thighs, lower back and hips
IV. Being hypersensitive to light, loud sounds, specific smells and touch
V. Being fatigued all the time, even causing you to faint
Causes of Dysmenorrhea
Dysmenorrhea is usually caused by the contraction of the Uterus. While the uterus does contract a little even in normal periods, during Dysmenorrhea the contractions tend to be a little too much. Due to this the uterus presses against the blood vessels and organs within the vicinity causing oxygen loss to them. This causes elevated levels of pain and discomfort.
Some of the underlying causes which may result in Dysmenorrhea are:
1. Narrowing of the cervix - Also known as stenosis, the lower part of the uterus which is the cervix may become narrow due to scarring and cause Dysmenorrhea.
2. Endometriosis - This is where the uterine lining is found outside the uterus, especially in the pelvic cavity and thus may cause painful cramps.
3. Inflammatory pelvic diseases - This is when a bacterial infection in the pelvic area can spread to multiple organs, including the uterus and thus may cause painful menstrual cramps.
4. Tumors - Tumors or fibroids which are unwanted growths on the inside of the uterus may also trigger Dysmenorrhea.
What to do if you are suffering from Dysmenorrhea
Below are some of the basic steps which you can take to ease pain from Dysmenorrhea
1. Avoid smoking and abstain from alcohol
2. Ample rest during periods
3. Keep the body dehydrated
4. Don't consume foods high in salt
5. Don't drink coffee or any caffeine rich foods
6. Lower back massages and hot water bag treatments to relieve pain
If severe pain still persists for long or if dysmenorrhea occurs repeatedly, then you should consult a doctor first rather than trying to resolve the problem yourself. In case you have a concern or query you can always consult an expert & get answers to your questions!
2687
people found this helpful
Vaginitis is the inflammation of one's vagina accompanied by pain during intercourse, mild vaginal bleeding, painful urination, vaginal itching or a considerable change in the amount, odor and color of the vaginal discharge.

Causes:
1. A certain level of bacteria is normally found in one's vagina (lactobacilli). Now if this count is outnumbered by the other bacteria (anaerobes), the balance in the vagina gets disrupted giving rise to bacterial vaginosis. Such kind of vaginitis usually stems from sexual intercourse with multiple sex partners.
2. Yeast infections occur due to an overgrowth of fungal organisms in one's vagina, especially Candida Albicans.
3. Trichomoniasis caused by the one celled microscopic parasite 'Trichomonas Vaginalis' generally spreads through sexual intercourse with an infected partner. The condition also makes one vulnerable to various sexually transmitted infections.
4. Spermicidal products, scented detergents, perfumed soaps, douches, vaginal sprays or foreign objects such as tampons that were not taken out or tissue paper might trigger allergic reactions or irritation in the vaginal tissues.
5. Surgical removal of the ovaries or reduced estrogen count after menopause might cause thinning of the vaginal lining, thereby resulting in vaginal burning, dryness or irritation.

Treatments:
1. For Bacterial vaginosis, your doctor might advise the application of clindamycin cream or metronidazole gel as well as metronidazole tablets which are to be taken orally.
2. Yeast infections might be treated with an anti-fungal suppository or cream, for instance, tioconazole, butoconazole, clotrimazole or miconazole. Oral medication, such as fluconazole is also administered to treat the same.
3. Metronidazole or tinidazole tablets are prescribed for Trichomoniasis.
4. Estrogen in the form of rings, tablets or vaginal creams is effective in treating low estrogen level after menopause.
5. For non-infectious vaginitis primarily caused by objects, such as tampons, sanitary napkins, laundry detergent or new soap, it is essential to pinpoint the source of the irritation and avoid them.
In case you have a concern or query you can always consult an expert & get answers to your questions!
2530
people found this helpful
In twin pregnancy their is risk of leaking preterm delivery. Don't exert harsh. Avoid constipation avoid sexual activity. Avoid driving. Avoid climbing stairs. Get usg to see the cx length. U need medicine to support pregnancy. Some time it is require to put stitches at cx.
3
people found this helpful
Gynecological cancer is any tumor that begins in a woman's reproductive organs. Cancer is usually named after the part of the body where it begins. Gynecologic cancer starts in different areas within a woman's pelvis, which is the territory beneath the stomach and in the middle of the hipbones. There are different types of gynecological cancers and these are as follows:
Cervical cancer starts in the cervix, which is the lower, narrower end of the uterus. The uterus is also called the womb.
Ovarian cancer starts in the ovaries, which are situated on each side of the uterus.
Uterine cancer starts in the uterus, the pear-shaped organ in a woman's pelvis where the child develops when a lady is pregnant.
Vaginal cancer starts in the vagina, which is the empty, tube-like channel between the base of the uterus and ends as the vaginal opening.
Vulvar cancer starts in the vulva, the external part of the female genital organs.
Signs and symptoms of the above-mentioned gynecologic cancers can be very vague; however, there are a few issues each lady needs to know about and look for. The following are some of the common symptoms of different gynecological cancer:
Swollen leg (ordinarily happens in one leg and comes with pain or discharge)
Unexplained weight loss
Consistent bladder weight or increased urination
Loss of appetite, while always feeling full
Pelvic or stomach pain
Bloated stomach
Consistent weakness
Compelling, sudden onset bloating
Trouble eating or feeling full rapidly
Urinary indications (urge or recurrence)
Vaginal draining or spotting after menopause
New onset of heavy flow during periods or bleeding between two-period cycles
A watery pink or white discharge from the vagina
Two or more weeks of steady pain in the lower abdomen or pelvic region
Pain during sex
A red, pink or white bump that has a crude or wart-like surface
A white area that feels unpleasant and rough
Continuous itching
Pain or a smoldering feeling while urinating
Bleeding and discharge not connected with monthly cycle
An open sore or ulcer that lasts over a month
A large portion of the symptoms connected with gynecologic cancers may occur due to other reasons every once in a while, which may make us ignore them. It is vital to be tuned into your body and pay consideration on any progressions. In case you see new side effects that are happening every day for more than a couple of weeks, this can be an indication of gynecological cancer. Try not to worry. Make sure to go for regular check-ups at your gynecologist. If you feel that the aforementioned symptoms are persistent, seek immediate medical attention.
In case you have a concern or query you can always consult an expert & get answers to your questions!
2718
people found this helpful
First three months it is better to avoid. After three months if no complication of pregnancy like bleeding you can have relation if she is comfertable. After seven month avoid pressing abdomen at time of relation.
3
people found this helpful
View All Feed
Near By Clinics