About
Our medical care facility offers treatments from the best doctors in the field of Allergist/ Immunologist, Anorectal Disorder, Ayurveda, Dietitian/ Nutritionist, Infertility , Sexologist....
...more
Our medical care facility offers treatments from the best doctors in the field of Allergist/ Immunologist, Anorectal Disorder, Ayurveda, Dietitian/ Nutritionist, Infertility , Sexologist.Our goal is to offer our patients, and all our community the most affordable, trustworthy and professional service to ensure your best health.
More about Aastha Ayurveda Clinic
Aastha Ayurveda Clinic is known for housing experienced Ayurvedas. Dr. Sandeep Madaan, a well-reputed Ayurveda, practices in Delhi. Visit this medical health centre for Ayurvedas recommended by 57 patients.
Timings
Location
Rohini
Delhi,
Delhi
-
110085

Get Directions
Photos (1)

Videos (4)
View All Videos
Doctor in Aastha Ayurveda Clinic

Health Packages
15 Days validity
•
Medicines included
₹3500
15 Days validity
•
Medicines included
₹2200
30 Days validity
•
Medicines included
₹2100
30 Days validity
•
Medicines included
₹8500
30 Days validity
•
Medicines included
₹4500
30 Days validity
•
Medicines included
₹9000
15 Days validity
•
Medicines included
₹3000
15 Days validity
•
Medicines included
₹2800
15 Days validity
•
Medicines included
₹3500
15 Days validity
•
Medicines included
₹3000
Services
Submit Feedback
Submit a review for Aastha Ayurveda Clinic
Your feedback matters!
Write a Review
Patient Review Highlights
"Professional"
1 review
"Practical"
1 review
"knowledgeable"
3 reviews
"Sensible"
2 reviews
"Caring"
2 reviews
"Very helpful"
8 reviews
"Saved my life"
1 review
Reviews
Dalaja
Apr 14, 2017
I am so happy that I chose this Sandeep Madaan for my laser hair treatment as now I am perfectly fine. The staff was very attentive to my needs. Someone from the office, referred us Dr Sandeep Madaan. The interior of the Aastha Ayurveda Clinic was no nicely done, it was so clean. He is not just friendly, but also is very motivating. I have consulted so many doctors , but no one was able to solve my issues.
Dhanya
Apr 13, 2017
His pimples treatment suited me the best and now I am fine. A friend of mine referred to Dr Sandeep Madaan. It's been so long, I have lost all hope, but then I met him and I am hopeful again that I will be fine. All the staff members were very helpful. he with great ease handled my case. The Aastha Clinic was equipped with various facilities.
Atharva
Aug 11, 2017
I developed this irregular periods problem and didn't know what to do. From quite some time i was suffering from it, but never gave much importance to it. With the help of his treatment for irregular periods I am feeling so great. Both Sandeep Madaan and staff were very helpful. Sandeep Madaan is really like god send person.
Feed
Flaunting a gorgeous mane of hair that shines with the glow of health is something that we all crave for. There are myriad ways of promoting good hair growth despite weather conditions and other factors that sometimes cause hair loss and related hair problems. One of the ways of doing this is by stimulating the hair follicles at the ends of our roots so that thick and shining hair can sprout from the same. This will also help in faster hair growth. Read on to know more about stimulating the hair follicles for promoting hair growth.
Massages: Oil massages are just as soothing as they sound and they help in activating the hair follicles by giving them much needed nourishment. Nutrient rich oils like coconut oil, jojoba oil, olive oil, castor oil, avocado oil and many others can help in transferring the nutrients to the hair follicles, which promote health, growth and strength of the hair. For best results, warm the oil slightly and use only your fingertips to massage deeply into the hair. Let this oil sit for a few hours or even overnight if possible, before you wash.
Massage time and duration: Know when to massage your hair for best results. Take some warm oil and let it seep into your hair before bedtime and let it remain there. Also, you can do this at least twice a week for best results. Do not massage for more than five minutes at a time because the hair follicles sit at the base and they need to soak up this oil like a plant soaking up water when you water it every day.
After washing: Another good way of stimulating the hair follicles is by giving your hair the warm treatment. After you have had a shower and washed your hair with shampoo and conditioner, ensure that you wrap your head with a warm towel and keep it there so that the nourishing properties of the shampoo and nutrients reach the hair follicles.
The right products: It is important to choose the right products that will suit your scalp and hair type so that you do not end up with damaged, frizzy and unsightly looking hair. Also, you must dilute the shampoo when you wash your hair.
Ayurveda for Hair Loss: Ayurvedci remedy for hair loss has increased much popularity worldwide. It is because the medication used for it are also beneficial for the overall health of the body. It is now becoming as one of the most successful alternative treatment for hair loss retreat. The other reason is due to its safe and cost-effective remedy that can cure the problems of hair loss.
In case you have a concern or query you can always consult an expert & get answers to your questions!
5422
people found this helpful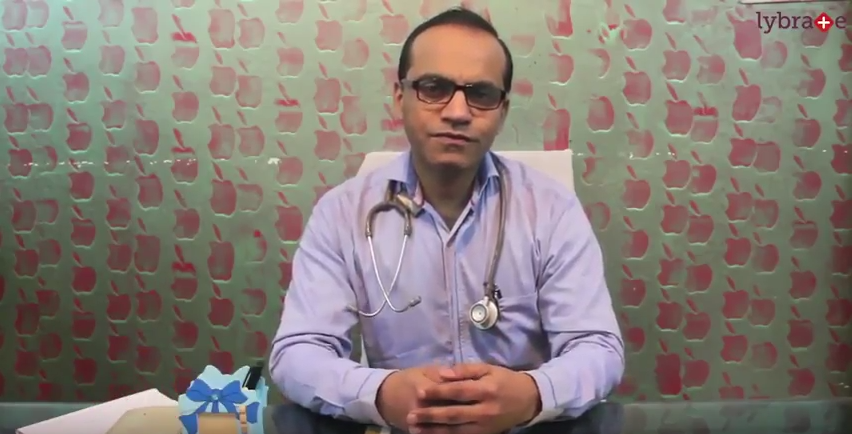 Good morning friends!
I'm Dr. Sandeep Madaan, M.D. in Ayurveda. I'm practicing Ayurveda at Delhi since 2004. Aaj ka humara topic hai thyroid problems mei Ayurvedic ka yokdaan kia hai. Thyroid problems bht hi common hoti ja rae hain. Aksar hum dekhte hain k malehaaen purshon ke pasha yadaan pirit rehti hain thyroid k problems se. thyroid humare galey mei ek endocrine gland hai jau butterfly ki shape ki rehti hai. Is ka main karya hota hai humare metabolism ko control kerna. Yani humara jau chaye pachaye hai humari body mei jau regeneration horae hain jau degeneration horae hain tissue ban rahe hain who sab control kerne mei thyroid ka buhat hi mad e pun bhaag hota hai. Aj kal dekha gaya hai k malehaaon mei washesh ker se yeh jau shareerik aur mansik tanao hai jau stress hai apne din bhar ke karye kerne ka plus mental pressure hai use jau yeh hai humare hormone ya emotions ka jau effect hai humare hormones per parta hai aur jau main glands hain pituitary glands hain humara brain hai jau ke isko control kerta hai thyroid gland ko who hamesha ek stress mei rehta hai jiske karan yeh bimari buhat taizi se barhti ja rae hai. Thyroid jau hai 2 parkaar ki bimari hum dekhte hain clinically. Ek tau hota hai hypothyroidism, jab thyroid gland apna kaam kerna kuch kam kerdeta hai isse kia hota hai humara metabolism kam hojata hai tau weight barhna shuru hojata hai, aksar vikti mei motapa dekha jata hai, swelling ajati hai body mei, joints mei kafi stiffness rehti hai, chalne phirne mei dikkat ati hai, vikti ko thank ka adikhanbag hota hai. Woh even garmion mei bhi lagta hai pankha band kerdun ya aur kapray pehan lun. Uske hath paaon thandey rehte hain. Malehaun mei washish ker unke masik surao hai who kam hone lagta hai. Masik surao se pehle unko kuch dard ka ambhav bhi hota hai. Iske elawa vikti ka jau hai heart rate who thora kam rehta hai hamesha hi , bhook kam lagti hai, aur tocha jau hai kafi dry rehti hai thandi rehti hai. Tau yeh condition ayurvedic mei mana gaya hai k vishaish ker jau teen dosh mante hain vaad, pit aur cough tau vaad aur cough ka jau parcob hota hai yeh is bimari ko utpan kerta hai. Aur dusri condition hai jau thyroid ki usko hum bolte hain hyperthyroidism matlab yahan per bhi thyroid apna karye kerna uska adeek hojata hai apne normal se. isme humara metabolism buhat fast hota hai aur ayurvedic ke hisaab se vishaish ker vaad aur pit ki problem se yeh bimari hoti hai. Heart rate is mein barh jata hai, ghabrahat hoti hai, vikti ko adeek paseenay atey hain , hamesha uske hathon per paseena rehta hai chehre per paseena rehta hai. Who hamesha excited rehta hai aur anxiety mei rehta hai uski bowel movements jau hain jau pait saaf hota hai kaye baar din mei do bar teen bar jana parta hai. Weight uska kafi gir jata hai. Ankhon jau hain aisa lagta hai bahar ki aor arahi hain. Tau yeh sab jau symptoms hain iske baad hum investigate kerte hain thyroid profile kerwate hain jante hain k koi aur agar bimari nahi hai tau yeh hyperthyroiyroid se ho sakti hai. Ab allopathic mei kiya hai k who thyroxine hormones ko externally dete hain hypothyroidism mein aur humara jau endocrine balance hai hormone ka balance hai usko balance kerte hain. Ayurvedic k hisaab se hum sab se pehle yeh koshish kerte hain k vikti ka jau khan paan hai kafi sinhimat rahe usme hum kuch ahar jau k swelling ko barhate hain body mei jau thyroid per jau karye kerte hain unko hum adeek matra mein dete hain. Is mei sabse pehle vikti ko hum advice kerte hain k who kuch cheezon ka jaise k shalgam ka, pethay ka, iske elawa gobi ka istemaal kam se kam Karen aalu ka istemal kam se kam karen, dahi isme nahi khani, dhanday parjaat isme kam kerne parte hain hypothyroidism mei, plus hum koshish kerte hain vikti ko yeh jagruk kerne ki k yeh jau stress hai uska ek buhat bara role hai jau thyroid ko control kerta hai, yeh pranayam k doraha routine exercise k doraha dehaan k doraha aone tanao ko hamesha kamtarik rakhen jab apko lagta hai k hum kafi stress mein humari body arahi hai masik tanao horaha hai sharnik tanao horaha hai tau kuch break lene ki zarurat parti hai us samaye vishishker ujaye pranayam brahimiri pranayam hai inka huma ubehas ker ker ke apne stress no nemat ker skate hain. Thyroid k liye ayurvedic mei bataya gaya hai kachnaar,punarnava, trikatu,brahimi. Vishesh ker yeh roshilia kafi uprye rehti hain. Kachnar aur punarnava inki dono ki chaal ap lekar karhey k roop mein isko bana ker ek glass mein inko ubalenge ek cup tak rehne tak ubalenge, chaan ker usko 40ml subah 40 ml sham ko sewand ker sakte hain. Trikatu jau k sonth, kali mirch aur peepli ka mixture hota hai usko chaye mei ya doodh mei ubaal ker le sakte hain ya waise hi is ka chotai chamach ka matra garam pani se subah sham sewand ker sakte hain. Brahmi jau hai humare metabolism ko kafi barhati hai, brahmi stress ko bhi remove kerti hai tau in teeno ashion ka aur plus ayurvedic k cheezon ka sambaght kerne k baad aap jaan sakte hain kuch therapies bhi hain isme, kuch anhenuchaday bhi hain jau humari immunity ko theek kerti hain, hormones ko balance kert hain unka sewand agar hum karen tau is bimari se chutkara pana koi buhat takleef deh karye nahi hai.
Agar ap humse contact kerna chahte hain tau lybrate k through contact kersakte hain.
2855
people found this helpful
Piles, which are also called hemorrhoids, refer to the swelling of the veins near the anus and rectum, which get irritated during bowel movements, causing pain and bleeding during stool motions. The veins near the rectum or the anus may rupture during strained bowel movements and thus, cause the blood to come out with the stool. This can be very painful for the patient and has a very disruptive effect on their lives.

Causes of Piles

There may be many causes for piles or hemorrhoids and the cause may vary from patient to patient. Let's have a look at a few of them.
Symptoms of Piles

Painful bowel movements, which hurt the rectum or the anus, accompanied by general tenderness within the region
Bleeding or seeping of a bright red color blood onto the stool on the toilet or even on toilet paper
Itching in the anal areas, which may be continuous or intermittent
A swelling or lump near the anus, which is painful
A mucus-like discharge from the anus
Ayurveda and Piles
Ayurveda offers many remedies for various disorders including cancer treatment. Ayurvedic treatment for piles has shown promising results. There are many ways Ayurveda approaches piles. This includes diet, lifestyle, herbal supplements, medication, exercise and even massage. Since constipation is one of the main causes of piles, most of the treatment is focused on ensuring good digestive health. However, if you already have painful piles, Ayurvedic treatment focuses on treating the symptoms and improving your quality of life.
In case you have a concern or query you can always consult an expert & get answers to your questions!
4745
people found this helpful
A night out with its fair share of drinks is enjoyable, but it is the morning after which tends to have the after affects. Hangovers are a problem with anybody who has had a drink too much the night before and it might leave you in an incapacitated state due to nausea, headaches and dehydration.
Here are some of the known homemade remedies which can cure hangovers:
Make sure you take a lot of water and fluids: After you have woken up after a night out where you had lots to drink, you are bound to have a hangover as alcohol is known to dehydrate the body. Thus it is advisable that you drink plenty of water and other fluids. Only water isn't going to be enough as water can hydrate you but many of the other nutrients will only be supplied by juices, rehydrating drinks, sports drinks or other such. Thus it is important to consume a variety of these fluids.
Eat a hearty breakfast: The longer you are with an empty stomach, the longer it is going to take the hangover to go away. Eating a hearty and filling breakfast will relieve the hangover to a great extent. However, eat foods which are easy to digest, such as cereals and toast. Avoid greasy and oily foods in the morning as they may add to the nausea. Including dates and raisins help.
If you have nowhere important to be, go back to bed: If you have the time and nothing to do, then it is advisable to sleep a little longer while you keep rehydrating yourself whenever you wake up. This is going to give your body the fluids it needs while resting is going to give it plenty of opportunity to heal itself.
Eat ginger, both before and after drinking: Ginger has been used as a home remedy across cultures for centuries to treat nausea. It is thus wise to eat crystallized or candied forms of ginger, both before and after consumption of alcohol as it will lessen its effects on the body. You can take ginger the night after as well to reduce the nausea that comes with hangover.
Stretch out and exercise a little: Between naps it may not be a bad idea to stretch out and exercise a little, which will help you release endorphins to make you feel better. However, ensure that it is light exercise so that the nausea and headaches are not exacerbated. In case you have a concern or query you can always consult an expert & get answers to your questions!
4738
people found this helpful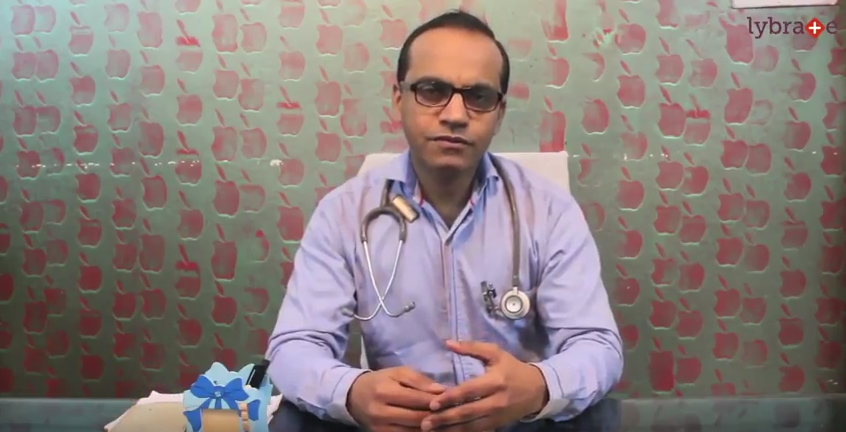 Good Morning friends,
I am Dr. Sandeep Madaan MD in Ayurveda, I have been practicing Ayurveda since 2004 at Delhi.
Today we will discuss about the Sinusitis, Sinusitis yaa jise Ayurveda mein hum kehte hain Peenas rog ya Jeerna Pratishyaya, bahut hi common problem hai jo ki baccho mein, javan vyaktiyon mein, bajurgoo mein, sabhi mein milti hai. Aksar hum dekhte hain ki kabhi kabhi jukaam bahut lamba chal jata hai aur dikkat ye hoti hai ki phir chehre pe sujan aana, chinke aana, kabhi kabhi bukhar bhi hona jaise dikkat hoti hai, toh yeh sab sinus ke karan hota hai. Sinusitis ko samajhne se pahle bahut zaroori hai ki hum jaane ki sinus hai kya. Hamare naak aur chehre ki hadiya bahut khokhley hoti hai, taki hum aaram se baat kar paye aaram se hum khana chaba sake, aur baki activity kar paye, yeh jo khokhlapan hota hai jo cavities hoti hai woh sinus kahlati hai. Aur sinus normally Mucus membrane hoti hai usme jisme halka-phulka sarav rehta hai, gila pan rahta hai lekin jab in cavities ke andar kisi obstructions se ya Mucus ya cough jise bolte hain Ayurveda mein, bahut adhik matra mein banne lagta hai, usme infection ho jata hai toh phir isse hum bolte hain sinusitis ya Inflammation of sinus cavities. Naak ke aas paas, aankhoo ke neeche, aankhoo ke piche, chehre mein upar ki taraf, frontal sinusitis isme kahin par bhi jo hai yeh Mucus ka jo hai sarav aadhik ho sakta hai, infection ho sakta hai, usse inflammation ho sakti hai. Ayurveda ke hisab se sabhi vyaktiyon mein cough ka nirman hota hai cough banta hai lekin kuch karno se jaise ki yadi vyakti adhik cough vardak aahar ka sevan karta hai, dahi ka sevan karta hai, urad ki dal ka karta hai, thandi jagah pe adhik rehta hai, dekhte hain log aksar air condition rooms mein, air condition cars mein ghumte hain, iske alawa jab vyakti ki immunity kuch kaam rehti hai aur kuch anya karan jaise kuch Polyps hona jaise uske karan naak ki jo hamari nasal cavity hai usme agar kuch Polyp hai koi growth hai toh usse bhi humein obstruction milti hai, Mucus puri tarah bahar nahi aata aur andar hi andar woh infection failata hai. Iske alawa ek aur bahut hi common karan hai DNS Deviated nasal septurm yani isse aam bhasha mein bolte hain naak ki haddi tedi ho gayi. Isse bhi jo hai hawa jo andar hum saans lete hain puri tarah uska flow nahi mil pata aur kahi na kahi lambe samay tak jane par ye sinusitis ka karan banti hai. Jab hum jukam se pidit hote hain, cough ya cold hume hota hai starting mein aur hum kuch anti allergic le liye jate hain, ya phir dhyan nahi dete tab bhi yheh, andar hi andar jo hai Mucus jo hai bahar na nikal ke andar hi jamta rehta hai aur woh bhi kahin aage badkar sinusitis ko kar sakta hai. Sinusitis allopathic view mein dekhe to 2 prakar ka hota hai, acute sinusitis jo ki recently hua hai 4 week tak ka aur chronic sinusitis, jo bahut lambe samay tak kai baar vyakti saaloo se iss bimari se pidit rehta hai dono prakar ki conditions mein Ayurveda mein achha upchar uplabdh hai. Sabse pehle hum jante hain ki iske lakshan kya hote hain, sinusitis se jo pidit vyakti hai usse baar baar naak mein avrodh lagega kai baar uski naak adhik bethi rehti hai, pani ka sarav nikalta rehta hai, saans zor se lene par gale mein piche ki aur balgam girta hai, chehre par, naak ke aas pass, aankhon ke upar, aankhon ke piche kafi swelling lagti hai, aur vyakti ko concentrate karne mein, kuch bhi padhne mein, likhne mein usko bahut takleef hoti hai. Iske alawa agar infection adhik badd jaye toh fever bhi aa sakta hai, chehre ke upar swelling bhi aa sakti hai, aur lambhe samay tak agar yeh bimari rahe toh baaloo ko effect karti hai, baal jhadte hain, safed jaldi hote hain. Isse problem yeh aati hai ki vyakti jo hai uska samanye jivan hai woh asth vyasath rehta hai. Isse upchar ke liye hum sabse jaroori hai hum cough wali cheezon ka kya tayag kare dahi ka seven, urad ki dal ka sevan, ande, cold drinks ka sevan ke alawa hum AC ka kam se kam istemal kare, apni immunity ko strong banaye, mausam mein aplabd jo sabhi fal-fruit hai uska sevan kare, phir bhi kuch khatti cheeze jaise pineapples hai, oranges hai, grapes hai, unka sevan kam se kam karna chahiye. Dusra aap tulsi ka sevan adhik kar sakte hain chai mein, doodh mein, jab bhi hum pite hain tulsi ke patte dal sakte hain. Trikatu ek bahut acchi aushadhi hai Ayurveda ki usme sonth, kali mirch, aur pipal 3 tarah ki jadibutiyo ka mishran hota hai. Usko hum ubal kar sevan kar sakte hain aadha chammach ki matra mein garam pani se bhi le sakte hain. Ayurveda mein bataya gya hai ek bahut acchi therapy jo ki kehte hain Nasya therapy, Nasya therapy mein hum isko hum nasal drop dala karte hain apne naak mein aur Shadbindu Tail hai, Anu Tail hai ya simple ghar mai aap chahe to til ke tail se ya sarso ke tail ka bhi apply kar sakte hain naak mein jisse ki hamari jo cavities hai uski jo usme koi avrodh utpan na ho, jo chipka hua sarav hai waha se aaram se bahar nikal jaye. Yoga therapist ki aap help le sakte hain jo ki aapko jal niti sikha sakta hai, gungune namak ke pani se jal niti karne se jo bhi obstructions hai, jo bhi jivanoo hai, kitanoo hai woh bahar nikal jate hain, bahut soothing rehta hai nasal Mucus membrane ke liye, aur sinusitis ki samasya kam hoti rehti hai. Agar aap kisi doctor say consult kare toh aapko bata payenge ki aap ki uss condition mein kya dawai di jati hai.
Yadi aap chahte hain humse consult karna to Lybrate ke through contact kar sakte hain, Thank you.
3234
people found this helpful
Impact of Weight Loss on Erectile Dysfunction

When a man fails to develop or maintain an erection, he is said to be suffering from 'Erectile dysfunction'. Intake of certain drugs, neurogenic disorders, aging, surgery, smoking, obesity, diseases like diabetes and kidney failure are among the primary causes of this condition.

What impact does excessive body weight have on erection?

Obesity is one of the most important causes of erectile dysfunction. It obstructs proper flow of blood to the penis. Also, research associates obesity with reduced levels of testosterone and lesser sex drive, in turn, causing problems related to erection. Therefore, reducing weight becomes very important in order to improve this condition.

How are weight loss and erectile dysfunction related?

Studies show that within a span of two months, losing 5-10% of the body weight helps a man to improve erectile function. Weight loss not only improves the health of the man significantly but also an improvement in the sex life is observed as a result of this. Men with this condition usually depend on pills like Viagra or Cialis to get erections. But once they start losing weight by doing proper physical exercises and maintain a proper diet, they do not feel the need to rely on them anymore.

Also, most researchers share the view that weight loss achieved through lifestyle modifications helps in relieving you from erectile dysfunction in addition to enhancing your mental health and self-confidence. These lifestyle alterations generally include consumption of a healthier diet and increasing the amount of physical activity performed during the day and show better results than drugs and surgery used for losing weight.
In case you have a concern or query you can always consult an expert & get answers to your questions!
5164
people found this helpful
Dandruff is a condition where flakes of dead skin appear on the scalp, accompanied with itching. There are different types of dandruff you can suffer from. It be can yellow and sticky or white and flaky. It is a very common condition, which is often the result of exposure to styling products, chronic constipation, stress, fatigue or pollution. A chemical treatment can surely cure the condition but it can also harm your hair as well as have its fair share of side effects.
Here are a few ayurvedic treatments which you could try to treat dandruff:
1. Coconut oil and camphor: Mix a small portion of camphor with some coconut. Store it in a container and apply it to your scalp every night. The camphor will help cool your scalp, which will help reduce the dandruff.
2. Coconut and lemon: Lemon is a particular ingredient, which is used for many hair care remedies. Warm up the coconut oil, mix some lemon juice in it and apply it on your scalp. Leave it on for at least half an hour and then wash your hair with shampoo. Perform this remedy at least for two to three weeks.
3. Curd and gram flour: Take a small bowl of curd and mix two to three teaspoons of gram flour. Add half a spoon of lemon juice in the mixture before applying it on your scalp and leave it for half an hour. Curd and gram flour are considered to be the best cleansers to clean the scalp and one of the best remedies for dandruff.
4. Lemon and neem leaves: Take a few neem leaves and make a paste. Add only half of a lemon to the paste and apply the mixture to your scalp. Leave it on for half an hour before washing your hair with shampoo. Follow this for at least two to three weeks.
5. Hot oil massage: A hot oil massage not only gives you relaxation, but also helps a lot with dandruff. Heat up a small amount of oil and massage your scalp with it. The hot oil seeps deeper into the roots of hair.
These remedies not only clear your scalp of the dandruff, but they also make your hair soft, smooth and healthy. So go and try them out. In case you have a concern or query you can always consult an expert & get answers to your questions!
4238
people found this helpful
Yauvan pidika or acne vulgaris is an inflammatory skin disorder which is prevalent in both males and females. When the sebaceous glands present on skin produce excessive sebum, the hair follicles present on skin get clogged leading to the formation of acne. According to ayurveda, kapha, pitta & rakta and meda or fat dhathu are responsible for producing acne.
Ayurvedic treatment aims to eliminate the problem from its root. Herbs like Lodhra (Symplocos racemosa), Manjishtha (Rubia cordifolia) and Kushta (Saussurea lappa) are known for their properties to reduce acne. Turmeric (Curcuma longa) and Chandana (Santalum album) are also effective in treating acne. The application of Jaiphal (Myristica fragrans) and Khas-Khas (Vetiveria zizanioides) is believed to provide satisfactory results. Neem (Azadirachta indica), Guduchi (Tinospora cordifolia) are known for their blood purifying properties, which can lessen the occurrence of acne and pimple in the long run.
The following are some of the ayurvedic remedies for treating acne:
To reduce the growth of pimple, rub powder of jamun (Syzygium cumini) seed and apply it on the pimple.
The peel of orange has medicinal properties that can be used effectively in the treatment of pimple. Make a paste of orange peel powder and rose water; apply it on your face on a regular basis. It is an effective remedy that cures acne and improves the skin tone.
To achieve an immediate result, apply a paste of lodhra (symplocos crateigodies), vach (acorus calamus) and dhania (coriander). Improvement will be noticed within 7 days.
A paste of red chandan (red sandalwood) and jaiphal (nutmeg) are also effective in reducing the appearance of acne and pimples.
Apply a paste of masoor dal (red lentils) with milk, ghee and camphor on your face. It reduces the appearance of acne and clears the scars which are left behind.
Prepare a paste of lemon, kalaunji (seeds of fennel flower) and milk. Apply it on your face on a regular basis before going to bed. Wash your face with lukewarm water in the morning. This remedy ensures speedy disappearance of acne.
Besides these home remedies, a balanced diet and healthy lifestyle will also enable you to reduce the risk of recurrent acne. Ayurveda provide you with best ayurvedic solutions to manage the acne problem.
In case you have a concern or query you can always consult an expert & get answers to your questions!
4762
people found this helpful
Nightfall, also known as wet dreams is very common among men, chiefly in adolescents. This condition is marked by spontaneous ejaculation during sleep at night or in the early hours of dawn. The intensity of occurrence of these emissions varies from one person to another. This condition is mostly experienced in the teenage years and very few people suffer it throughout their lives.

Nightfall benefits the body in several ways. The ejaculation of seminal fluid through the genitalia prevents the accumulation of seminal fluid and helps in the formation of new healthy seminal fluid. This process also helps in improving metabolism. However, excessive emissions during the night can have negative effects such as weakening of body organs and a decrease in their efficiency. It can also lead to other sexual disorders such as infertility and reduced levels of libido.

Some of the chief causes of nightfall are:
Weak nerves
Excessive masturbation that weakens the nerves connecting the brain with the reproductive system
Men who indulge in excessive sex may have frequent sexual thoughts that can lead to nightfall
Excessive smoking and drinking are also a reason behind nightfall as it leads to nerve damage which is the primary cause of the condition
Lack of physical exercise and lethargy can also be responsible for nightfall

Some of the common myths surrounding nightfall are:
It is a rare condition
Nightfall can lead to decreased sexual function
Occurrence is only among young men who frequently masturbate
Eating non-vegetarian food can worsen the condition
Daily occurrence of nightfall can cause erection problems
If you wish to discuss about any specific problem, you can ask a free question.
4429
people found this helpful
Varicose Veins is a severe medical condition whereby the veins (mostly legs) become swollen, tortuous and dilated, i.e. the veins become varicosed. The Venous blood flows in an upward direction from the feet to the heart. There are special valves present in the veins that assist the upward flow of the blood. Fatigue, prolonged standing, menopause and a number of other factors can weaken the valves. This affects the movement of the blood flow. As a result, some of it leaks and flows back down. The affected veins turn bluish-brown, red or blue. There also occurs dryness, leading to unbearable itching. Redness or the Red Leg syndrome is very common in case of Varicose Veins.
A number of surgical and non-surgical options are available for Varicose Veins. The Ayurvedic treatment, with its effectiveness and negligible or zero side effects, is the most sought after option.
Identifying the root cause
Accurate diagnosis is very important for effective treatment. According to Ayurveda, an imbalance of the Vata (wind and space) plays a pivotal role in Varicose Veins. The role of Rakhta (blood) and Pitta (heat) cannot be neglected either. Thus, restoring the Vata balance becomes a very important part of the treatment.
The Vata balance can be easily restored by following a healthy lifestyle and having an equally healthy and nutritious diet:
Citrus fruit like Amla works miraculously to revitalise the fatigued and Varicosed vein.
Include fresh fruits, whole grains (oats, millets to name a few) and proteins (milk, eggs, fish and chicken) in your diet. Drink plenty of water.
Red meat and spicy foods should be strictly avoided.
Do not indulge in rigorous exercise or walking. Never soak your feet in cold water after exercise. It can prove to be detrimental for Varicose Veins.
Do not compromise on your sleep. A rejuvenated body and a relaxed mind can enhance the healing process greatly.
Ayurvedic medicines and herbs for treating Varicose Veins
A number of Ayurvedic medicines are available that treats Varicose Veins very effectively:
Kaishora guggulu: Being a natural cleanser of blood, Kaishora guggulu is an obvious choice for Varicose Veins.
Sarivadyasava: It goes a long way to detoxify the blood naturally.
Chirabilvadi kashaya: It is very effective in case of haemorrhoids.
Sahacharadi: It is amazing herbal oil that provides great relief. Tender application of Sahacharadi over the varicose vein/ veins can work wonders. Herbs like Ashwagandha, Shatavari, Brhami go a long way to restore the Vata balance. Do not lose sleep over Varicose Veins. The best and most effective Ayurvedic treatment is just a click away. If you wish to discuss about any specific problem, you can consult an Ayurveda.
4578
people found this helpful
View All Feed
Near By Clinics

4.7
(

1359

ratings)
View Clinic