About
By combining excellent care with a state-of-the-art facility we strive to provide you with quality health care. We thank you for your interest in our services and the trust you have place...
...more
By combining excellent care with a state-of-the-art facility we strive to provide you with quality health care. We thank you for your interest in our services and the trust you have placed in us.
Timings
Location
No.158, Satya Niketan, Moti Bagh-II, Near Nanak Pura Gurudwara, Landmark : Near Satya Niketan
Satya Niketan
Delhi,
Delhi
-
110021

Get Directions
Photos (2)

Videos (10)
View All Videos
Amenities
Parking
Online Appointments
Reception
Waiting Lounge
Ac Rooms
Credit Card
Doctors in AKGs OVIHAMS MEDICAL CENTER for Homoeo- Psycho Cure n Care with Wellness

BHMS, MD-Homeopathy, PGPC - Preventive Cardiology
Homeopath

MD (Homoeopathy), DHMS
Homeopath
Book appointment and get ₹125 LybrateCash (Lybrate Wallet) after your visit

M.Phil - Clinical Psychology, M.Sc Psychology (Clinical), BA - Hons Psychology
Psychologist
Specialities
Homeopathy
A natural alternative form of medicines, which efficiently treats various diseases
Psychology
Deals with management of emotional and behavioural problems
Network Hospital

J-158, Landmark : Opposite Metro Pillar Number-415/416, Rajouri Garden, Near Federal Bank

,

Delhi
Get Directions

RU-115, Pitampura, Landmark : Opposite Power House

,

Delhi
Get Directions
Patient Review Highlights
"Professional"
2 reviews
"Well-reasoned"
2 reviews
"Helped me impr..."
1 review
"Nurturing"
1 review
"Practical"
2 reviews
"Thorough"
1 review
"knowledgeable"
11 reviews
"Sensible"
1 review
"Very helpful"
11 reviews
"Caring"
4 reviews
"Inspiring"
1 review
Reviews
Abhirami
Apr 29, 2017
The diabetes was increasing day by day. He is not just friendly, but also is very motivating. In the past i consulted so many doctors, but nobody was able to help me with my diabetes, but he has helped me immensely. As someone I knew, consulted therSanket Gupta and they referred us. The overall atmosphere in the A K GsOVIHAMS Homoeopathic Clinics is very soothing. The overall outlook of the A K GsOVIHAMS Homoeopathic Clinics was very nice. I feel so great after the completion of treatment. Sanket Gupta certainly knows the in and out of herspeciality.
Aadi
Jan 21, 2017
I was shocked to know that i was suffering from Erectile Dysfunction. Even in case of emergency, the staff is always willing to help. Many people gave very positive feedback for Dr Sanket Gupta. My problem was such that it required a number of sessions, and I must say after the treatment, I am feeling much better now. He is not just friendly, but also is very motivating. Dr Sanket Gupta has is quite knowledgeable in his field.
Dayanita
Apr 23, 2017
Dr Sanket Gupta constipation treatment suited me the best and now I am fine. I was quite concerned, as my health was degrading day by day, but due to Dr Sanket Gupta and hertreatment I didn't lose hope. I must say that the hygiene was maintained very nicely in the Homoeopathic Clinics. Dr Gupta is quite knowledgeable. Not only he is very calm and composed, but is also a very understanding doctor.
Tanvi
May 9, 2017
Excellent Work by dr Sanket Gupta. Thank you al for making me Back pain free. Was suffering from low back pain for almost 4 years and took treatment with many doctors and hospitals. Could not get relief and my pain kept on increasing but with him my pain has reduced. he can be consulted at A K GsOVIHAMS Homoeopathic Clinics in Delhi.
Rithwik
May 19, 2017
I was shocked to experience the symptoms of coughingIt been 1 week I was suffering from coughing. Dr Sanket Gupta gave me a coughing treatment which helped me immensly. I thank him for treating me so patiently. He listens to the patients and try to find out the root cause in order to treat it perfectly.
D.N.Malhotra
Jun 19, 2018
I have been suffering from urethral stricture for the last ten years. With allopathic treatment the relief was temporary and the disease became recurring frequently.I have been under treatment of Dr A.K. Gupta for about two years. Now I am feeling very much better and relieved.Thanks to Dr A.K.Gupta
Ratnesh
Aug 7, 2017
I was quite concerned, as my health was degrading day by day, but due to Dr Sanket and the irregular periods treatment I didn't lose hope. I never get sick, but then last year i started developing this problem. The facilities available in the A K GsOVIHAMS Homoeopathic Clinics are very nice.
Kamna
Jan 20, 2017
Due to my headaches i was feeling very depressed .I am so happy that I chose Dr Sanket Gupta for my treatment as now I am perfectly fine. The overall cleanliness in the A K GsOVIHAMS Homoeopathic Clinics was amazing. The Clinic have proper facilities for all patients.
Hrithika
Jun 10, 2017
Our family physician personally recommended Dr Sanket Gupta for my lose weight treatment. He never gets frustrated, even when I ask a number of queries. Sanket Gupta has so much knowledge that for everything my family takes his reference.
Sumeet Gupta
Jun 16, 2018
It was great experience to visit to AKGsOVIHAMS clinic, 40 years of experience along with Right Approach to dignose the disease enough to feel free as a patient ensures will recover from disease by following the prescription of Doctor.
Kunal Kapoor
Jun 20, 2018
Wonderful. He goes in-depth of the problem. Talks to patient, understands their queries. Gives proper time for consultation. Overall very good experience
Naresh Kumar Mahato
Jul 31, 2017
I found the answers provided by the Mr. Kaartik Gupta to be caring. thanks sir, may god bless u to help the person to live again
Dr Vijay Bector
Jun 16, 2018
Excellent experience ! Their medication is really effective in such a case which could only be managed by Surgery.
Vinayak Todi
Oct 17, 2018
Excellent experience and you will need to take a full time for perfect consultation.
Saurav Dash
Aug 3, 2017
Mr. Kaartik Gupta provides answers that are very helpful. Thanks.
Gaurav Verma
Jun 16, 2018
Best Diagnosis, explained discuss over history and treatment.
Dr.Gagandeep Singh
Jun 16, 2018
Very intelligent doctor,listen carefully patient's symptoms
Anchal Kohli
Jun 16, 2018
My experience in too good he is one of the best doctor
Alankar Chauhan
Dec 22, 2016
The experience was delightful.
Sv Ramanan
Jun 16, 2018
Cured every time Excellent
Anuj Kumar
Dec 28, 2018
Very good he dealing s
Anand Chhabra
Aug 4, 2016
Very effective
Feed
Shared 1 month ago • Featured Tip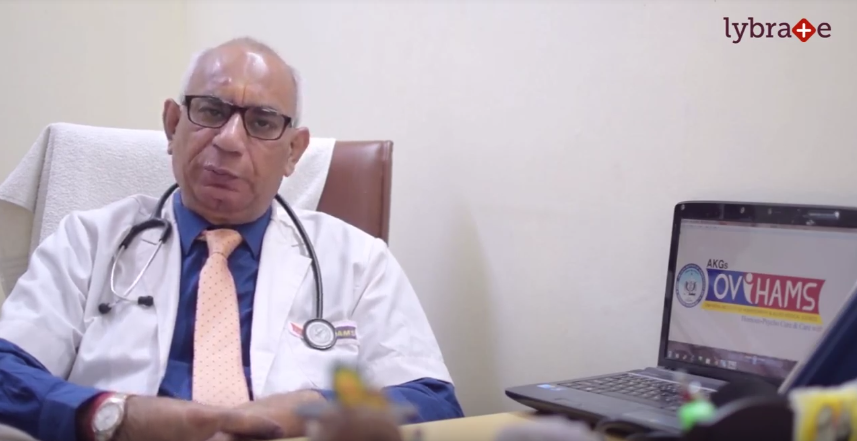 Spondylitis health lybrateSpondylitis is when you experience chronic back pain, especially in your upper back. What is annoying about this problem is that it not only causes you pain after you have exerted yourself, but it also leads to more pain when you have done no physical exertion at all
6738
people found this helpful
Shared 1 month ago • Featured Tip
M.Phil - Clinical Psychology, M.Sc Psychology (Clinical), BA - Hons Psychology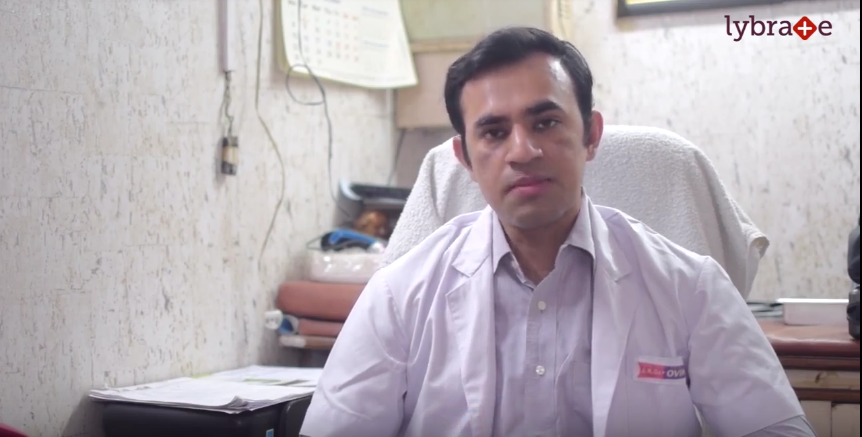 Addiction is a very common problem. It may be for alcohol, drugs, nicotine or tobacco. Medicines are given to manage physical symptoms. Then there is something called behavioral addiction.
5108
people found this helpful
Shared 1 month ago • Featured Tip
Be moderate in Everything you Eat, Work, Exercise or even Rest.
Shared 1 month ago • Featured Tip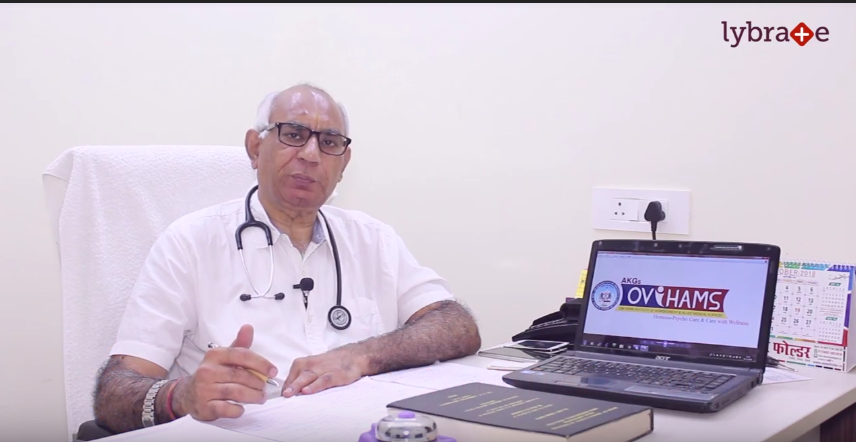 Men who have a problem with their sexual performance may be reluctant to talk with their doctor, seeing it can be an embarrassing issue. However there are various treatment options available now.
6649
people found this helpful
Shared 3 months ago • Featured Tip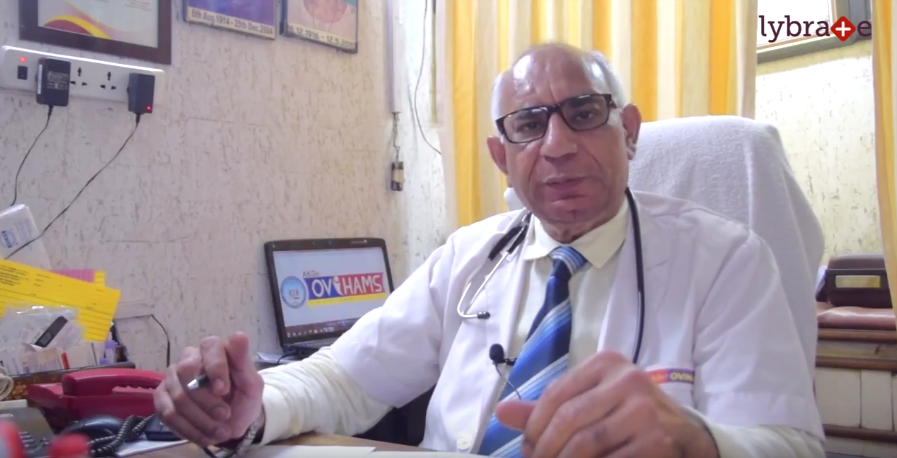 Motor neurone disease (MND) is a kind of neurodegenerative disease quickly starts weakening muscles. The disease, mainly, impacts on the nerve cells (motor neurons) that control the muscles, enabling you to speak, swallow, breathe and move.
7105
people found this helpful
Shared 4 months ago • Featured Tip
eczemaAtopic Dermatitis is a specific type of eczema which occurs when the epidermal layer of the skin is affected by eczema causing bacteria and other microorganisms. These eczemas are treatable and homeopathy finds a simple and natural solution to this disease. It not only helps to contain the disease from spreading it to other parts of the body but also helps in curing it of the root itself. There are some quick and effective remedies towards atopic dermatitis through homeopathy. Some of these are explained below.
Antimonium Crudum: People who have eczema which manifests as thick and hard boils are often given this medicine. In fact, it is administered both to children and the elder people. It has been seen that those who show symptoms of irritability in their behavior, get angry very soon and are most likely to be left alone, are the ones who are given this treatment to cure their eczema.
Arsenicum: Sometimes eczema is formed where boils turn thick and hard and have pus oozing out of it. For such skin infections, Arsenicum is the most widely used medicine that the homeopathic practitioners rely on. People who face such kinds of skin diseases are often seen to be depressed or melancholic in their lives. Thus, their mental feelings are often manifested in the form of eczema on their body.
Calcarea Carb: Eczema not only occurs on the body but also on the scalp. There are a few kinds of infections which have their roots on the scalp and then it starts spreading all over the face. For such kinds of infection, Calcarea Carb is the best form of homeopathic medicine which can be administered. In fact, patients with this problem are mostly children.
Graphites: Seems to be a very powerful and effective medicine against eczema which resembles ars. It is given to those patients whose skin becomes very hard and rough and there seems to be pus formation within the infection. Eruptions may be occurring in the eyes, behind the ears, and on the cheeks. Such infections are treatable with graphites.
Thus, if you are showing signs and symptoms of atopic dermatitis, then you should immediately consult your nearest homeopathic practitioner and get the proper medicine prescribed for yourself. Eczema would only spread and cause irritation in the skin if not timely treated and homeopathy offers one of the best types of treatments for this purpose. In case you have a concern or query you can always consult an expert & get answers to your questions!
6793
people found this helpful
Asked for male, 28 years old from Hyderabad
M.Phil - Clinical Psychology, M.Sc Psychology (Clinical), BA - Hons Psychology
Dear Lybrate user, It is good that you are seeking help. However, I would advise you to consult a Clinical Psychologist in person and get evaluated properly before any treatment is initiated. Best wishes.
3
people found this helpful
M.Phil - Clinical Psychology, M.Sc Psychology (Clinical), BA - Hons Psychology
Dear Lybrate user, It is a very important phase of life for you and your child and I really appreciate the fact that you are seeking professional help regarding the same. Your child might be feeling scare or apprehensive in being with people other than his immediate family. If this is a recent development, there is a probability that something significant has happened or that your child is apprehensive of something bad happening. It is imperative that you talk to your child and ask what exactly is going through his mind, what is he thinking. Make him feel comfortable and secure with your presence and encourage him to speak up what's on his mind. If it still persists, I would advise you to meet a Child Psychologist in person and seek professional help as the professionals are well-trained in dealing with such issues in children. Hope this helps. Best wishes.
Shared 5 months ago • Featured Tip
Bad breath can be a real deal breaker in personal and professional lives, both. Yet, we normally want to even admit that we suffer from the complaint or do something about it. But, bad breath doesn't go away by itself and homoeopathy has some of the best remedies available to fix it. Let's take a look.

Bad breath is a medical condition and is called halitosis. In common speak, bad breath refers to foul odour of any kind that is exhaled out from your mouth. The causes of halitosis can be –
Poor dental hygiene
Chewing tobacco
Decayed teeth
Mouth ulcers
Gum infections like Gingivitis and Pyorrhoea
Sinus infections
Throat infections
Top Homeopathic Remedies For Bad Breath!
Bad breath is usually managed by using mouthwashes, mint gums etc. but these are just temporary solutions to a sticky condition. Homoeopathic remedies can provide a permanent cure for bad breath. The alternate system of healing cures halitosis by identifying the root cause of the problem and tackling it with natural Homeopathic medicines like-
Merc Sol: This is the best Homeopathic remedy for bad breath which is accompanied by a moist mouth due to increased saliva production with an offensive odour. The salivary glands are found to be overactive and produce saliva in high amounts. Along with excessive saliva production, the patient also feels thirsty all the time. Merc Sol also helps in treating bad breath due to dental problems like tooth decay and gum infections along with spongy, bleeding gums as well as treating halitosis with ulcers in the mouth.
Pulsatilla: This is an excellent Homeopathic medicine for bad breath with dry mouth. Also, the patient has no desire to drink water despite a dry mouth, which only adds to the offensiveness of the odour. The tongue is covered with thick mucus. The taste of mouth also varies from salty, bitter and foul or in a few cases, having no taste at all.
Kreosote: A good Homeopathic remedy for bad breath due to decayed teeth or caries. This remedy is indicated when a patient complains of bleeding from gums along with decayed teeth. Bitter taste in mouth is also frequently noticed.
Hepar Sulph and Carbo Veg: Homeopathic remedies par excellence for bad breath with gum infections like Gingivitis or inflamed gums and Pyorrhoea Alveolaris which causes discharge of pus and/or blood from gums. Hepar Sulph is indicated when only pus is discharged from the gums with offensive breath. It helps in absorption of the pus from gums, thereby reducing the intensity of bad breath. Carbo Veg is the best Homeopathic remedy to treat foul breath associated due to the discharge of both pus and blood from gums.
Carbolic Acid: This Homoeopathic treatment is effective in treating bad breath with constipation. The accompanying symptoms include a bloated abdomen due to constipation and excessive wind.
Belladona and Hepar Sulph: Homeopathic medicines for bad breath due to throat infections like tonsillitis.
In case you have a concern or query you can always consult an expert & get answers to your questions!
6344
people found this helpful
Shared 5 months ago • Featured Tip
M.Phil - Clinical Psychology, M.Sc Psychology (Clinical), BA - Hons Psychology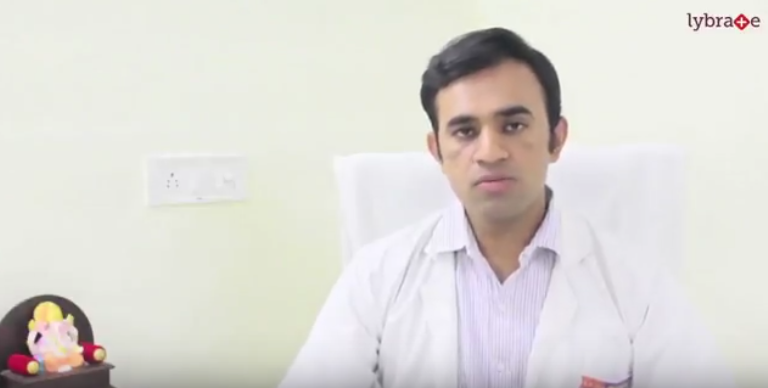 Hello Everyone! My name is Dr Kaartik Gupta and I am a clinical psychologist at AKGs Ovihams Medical Center.
Aaj hum anxiety ke baare mein baat karenge. Anxiety bahut hi common and natural phenomena hai. Jo humein kabhi na kabhi kisi na kisi situation mein experience hota hi hai. Anxiety ke apne kuch faayde bhi hain. Jaise hum iske revolution prospect ki baat karen to isne hi ensure kia tha ki sab survive karen. Jab bhi hume kahin na kahin threat mehsus hota hai, hamari jo anxiety ka response hai , vo activate ho jaata hai. Activate hone ka matlb hai ki hamari body is tarike se bani hui hai, ki jab bhi hum arouse hote hain ya jab bhi humein threat mehsus hota hai, hamari body automatically fight-flight-freeze response ke mode mein aa jaati hai. Jiska matlb ye hota hai ki ya to hum us situation mein ladenge, ya to hum us situation se bhaagne ki koshish karenge ya hum bilkul numb ho jaate hain.
Agar hum symptoms ki baat karen anxiety ke ya jo commonly humein mehsus hote hain, uske physical symptoms hote hain , jaise ki hamari heart-beat badh jaati hai, pulse rate badh jati hai, breathing heavy hone lagti hai, kayi logon ko sweating hone lagta hai specially palm mein sweating ho jaata hai, dry mouth hone lagta hai. To ye saare physical symptoms hai anxiety hone ke. Psychological symptoms hote hain ki hum overthink karne lagte hain, hum future ke baare mein darane lagte hain, hum apprehensive hone lagte hain. Ek hi time pe dimaag mein hazaron khayal aate hain, jisko hum racing thoughts bolte hain. Behavioral responses hote hain ki hum restless hone lgte hain.
Kayi log start speaking faster, kayi log fumble karne lagte hain ya even stammer karne lagte hain. Ye behavioral symptoms hain anxiety ke , jo dusron ko bhi mehsus hote hain ya unko dikhne lagte hain. Hum sab anxiety disorder ki baat karte hain , to vo disorder isliye kaha jaata hai ki jab ye anxiety itni zyaada severe ho jaye , ya hum itne zyaada intense ho jaaye or itna frequently mehsus hone lage ki hamari personal, occupational, or social functioning hai, uspe uska impact aane lage. Tab hum anxiety ko ek anxiety disorder kehte hain. Anxiety disorder mein kayi saare sub-types hote hai, jaise generalised anxiety disorder jisko hum GAD kehte hain ya free floating anxiety bolte hain.
Iske symptoms apko lagataar 6 mahine ke liye mehsus hote hain jahan mein aapki body mein stiffness hoti hai, nausea ho sakta hai, restlessness reh sakti hai, palpitaion bhi bahut common hai. Dusra ho sakta hai phobia - jisko hum fear bhi bolte hain. It is fear of a specific situation or an object. Us situation ko hum avoid karne lagte hain, quki humein lagta hai ki ye hamare liye bahut threatening hai or us avoidance ki vajah se hi hamara darr badhne lagta hai.
Ek or disorder hai - panic disorder. Jisme vyakti ko panic disorder hote hain, palpitations hote hain , reathing bahut heavy hone lgti hai. Unhe lagta hai kahin unhe heart attack na aa jaye , ya vo collapse na kar jaayen. To humne aisa kayi baar dekha hai ki jinko panic attack hota hai , vo hospital bhaagte hain especially apna ECG krane k liye, ki kahin heart attack to nahi hai. Ek or OCD hai isme vyakti ko repetitive thoughts ya, images ya impulsive aate hain jo unke control mein nahi rehte or is vajah se patient ko bahut stress mehsus hota hai. Us anxiety ko deal karne k liye vo kuch na kuch repetitive behave karte hain , jisko compulsive bola jaata hai - jaise iski common theme ho sakti hai saaf safayi ko leke. Uska result hota hai ki person starts washing there hand again and again. They take bath again and again. Aise hi kuch log hote hain jo baar baar locks check karte hain , ya gas stove check karte hain ki vo band hai ki nahi. To ye OCD ke symptoms ho sakte hain.
Treatment ki agar hum baat karen to jaise baaki psychological problems hoti hain, anxiety disorder ke liye bhi best treatment and best combination of medicines and psychotherapy hoti hai. Medicines mein psychiatric medicines ho sakti hain, allopathy medicines hoti hain, anxiety medicines and even homeopathy medicines kaafi effective hain. Psychotherapy mein CBT jahan pe hum focus krte hain , vyakati ke jo false perception hain ya jo thinking hai , jaise jo situation itni dangerous nahi hai ya jo threatening nahi hai ya usko threatening soch lete hain, they start thinking of extreme, ki ye ho jayega is situation mein ya vo ho jayega. Through therapy, that is what we try to identify , ki kya thinking process chal rha hai jahan pe error ho raha hai ya problem ho rahi hai usko identify krane ke baad usey hum modify karte hain and the person is trained to think in a different manner or jab unki perception change hoti hai , they start thinking in a different way.
Jab unka behavior hota hai ki they start facing the situation more often, confidently face karte hain, unka anxiety or darr automatically kam hone lagta hain. Iske alawa kuch relaxation exercises hain , jo sikhayi jaati hai vyakti ko , to calm themselves down on general basis, especially jab unko koi anxiety hoti hai, us time ke liye vo cheez kam karti hai. Iske aalwa ye chiz bhi samjhni bahut zaruri hai ki anxiety bahut natural phenomena hai, jo hum sabhi ko hota hai.
To hum anxiety se na darr ke un symptoms ko hone de, vo automatically subside kar jayega, quki hmari body us tarike se program me nahi hai ki hum us stage mein bahut der ke liye persist kar sakte hain ya reh sakte hain. Agar hum anxiety us time hone dein, it will automatically settle down without doing extra any other thing. So, you just be with anxiety and let it pass and you will feel better automatically. Iske alwa agar kbhi apko ya apke parivaar me kisi ko anxiety ke symptoms mehsus hon ya aap observe kar skte hain to aap AKGs Ovihams Medical Center joki Delhi me hai, pitampura, rajouri garden or moti bagh me available hai, aap humse psychological and homeopathic treatment k lia consult kar skte hain. Thank you.
4849
people found this helpful
View All Feed