About
Our medical care facility offers treatments from the best doctors in the field of Allergist/ Immunologist, Asthma Specialist, Homeopath.Our goal is to offer our patients, and all our comm...
...more
Our medical care facility offers treatments from the best doctors in the field of Allergist/ Immunologist, Asthma Specialist, Homeopath.Our goal is to offer our patients, and all our community the most affordable, trustworthy and professional service to ensure your best health.
Timings
Location
RU-115, Pitampura, Landmark : Opposite Power House
Pitampura
Delhi,
Delhi
-
110034

Get Directions
Photos (3)



Videos (8)
View All Videos
Amenities
Parking
Credit Card
Cafeteria
Reception
Online Appointments
Waiting Lounge
Doctors in AKGs OVIHAMS MEDICAL CENTER for Homoeo- Psycho Cure n Care with Wellness

BHMS, MD-Homeopathy, PGPC - Preventive Cardiology
Homeopath

MD (Homoeopathy), DHMS
Homeopath
Book appointment and get ₹125 LybrateCash (Lybrate Wallet) after your visit
Specialities
Homeopathy
A natural alternative form of medicines, which efficiently treats various diseases
Network Hospital

J-158, Landmark : Opposite Metro Pillar Number-415/416, Rajouri Garden, Near Federal Bank

,

Delhi
Get Directions

No.158, Satya Niketan, Moti Bagh-II, Near Nanak Pura Gurudwara, Landmark : Near Satya Niketan

,

Delhi
Get Directions
Patient Review Highlights
"Professional"
2 reviews
"Well-reasoned"
2 reviews
"Helped me impr..."
1 review
"Practical"
2 reviews
"Thorough"
1 review
"knowledgeable"
9 reviews
"Very helpful"
5 reviews
"Caring"
3 reviews
"Inspiring"
1 review
Reviews
Abhirami
Apr 29, 2017
The diabetes was increasing day by day. He is not just friendly, but also is very motivating. In the past i consulted so many doctors, but nobody was able to help me with my diabetes, but he has helped me immensely. As someone I knew, consulted therSanket Gupta and they referred us. The overall atmosphere in the A K GsOVIHAMS Homoeopathic Clinics is very soothing. The overall outlook of the A K GsOVIHAMS Homoeopathic Clinics was very nice. I feel so great after the completion of treatment. Sanket Gupta certainly knows the in and out of herspeciality.
Aadi
Jan 21, 2017
I was shocked to know that i was suffering from Erectile Dysfunction. Even in case of emergency, the staff is always willing to help. Many people gave very positive feedback for Dr Sanket Gupta. My problem was such that it required a number of sessions, and I must say after the treatment, I am feeling much better now. He is not just friendly, but also is very motivating. Dr Sanket Gupta has is quite knowledgeable in his field.
Dayanita
Apr 23, 2017
Dr Sanket Gupta constipation treatment suited me the best and now I am fine. I was quite concerned, as my health was degrading day by day, but due to Dr Sanket Gupta and hertreatment I didn't lose hope. I must say that the hygiene was maintained very nicely in the Homoeopathic Clinics. Dr Gupta is quite knowledgeable. Not only he is very calm and composed, but is also a very understanding doctor.
Tanvi
May 9, 2017
Excellent Work by dr Sanket Gupta. Thank you al for making me Back pain free. Was suffering from low back pain for almost 4 years and took treatment with many doctors and hospitals. Could not get relief and my pain kept on increasing but with him my pain has reduced. he can be consulted at A K GsOVIHAMS Homoeopathic Clinics in Delhi.
Rithwik
May 19, 2017
I was shocked to experience the symptoms of coughingIt been 1 week I was suffering from coughing. Dr Sanket Gupta gave me a coughing treatment which helped me immensly. I thank him for treating me so patiently. He listens to the patients and try to find out the root cause in order to treat it perfectly.
D.N.Malhotra
Jun 19, 2018
I have been suffering from urethral stricture for the last ten years. With allopathic treatment the relief was temporary and the disease became recurring frequently.I have been under treatment of Dr A.K. Gupta for about two years. Now I am feeling very much better and relieved.Thanks to Dr A.K.Gupta
Ratnesh
Aug 7, 2017
I was quite concerned, as my health was degrading day by day, but due to Dr Sanket and the irregular periods treatment I didn't lose hope. I never get sick, but then last year i started developing this problem. The facilities available in the A K GsOVIHAMS Homoeopathic Clinics are very nice.
Kamna
Jan 20, 2017
Due to my headaches i was feeling very depressed .I am so happy that I chose Dr Sanket Gupta for my treatment as now I am perfectly fine. The overall cleanliness in the A K GsOVIHAMS Homoeopathic Clinics was amazing. The Clinic have proper facilities for all patients.
Hrithika
Jun 10, 2017
Our family physician personally recommended Dr Sanket Gupta for my lose weight treatment. He never gets frustrated, even when I ask a number of queries. Sanket Gupta has so much knowledge that for everything my family takes his reference.
Sumeet Gupta
Jun 16, 2018
It was great experience to visit to AKGsOVIHAMS clinic, 40 years of experience along with Right Approach to dignose the disease enough to feel free as a patient ensures will recover from disease by following the prescription of Doctor.
Kunal Kapoor
Jun 20, 2018
Wonderful. He goes in-depth of the problem. Talks to patient, understands their queries. Gives proper time for consultation. Overall very good experience
Dr Vijay Bector
Jun 16, 2018
Excellent experience ! Their medication is really effective in such a case which could only be managed by Surgery.
Vinayak Todi
Oct 17, 2018
Excellent experience and you will need to take a full time for perfect consultation.
Gaurav Verma
Jun 16, 2018
Best Diagnosis, explained discuss over history and treatment.
Dr.Gagandeep Singh
Jun 16, 2018
Very intelligent doctor,listen carefully patient's symptoms
Anchal Kohli
Jun 16, 2018
My experience in too good he is one of the best doctor
Alankar Chauhan
Dec 22, 2016
The experience was delightful.
Sv Ramanan
Jun 16, 2018
Cured every time Excellent
Anuj Kumar
Dec 28, 2018
Very good he dealing s
Anand Chhabra
Aug 4, 2016
Very effective
Meenu Sehgal
Jun 16, 2018
Superb ....
C A Viswanathan
Jun 16, 2018
Very good.
Feed
Shared 1 month ago • Featured Tip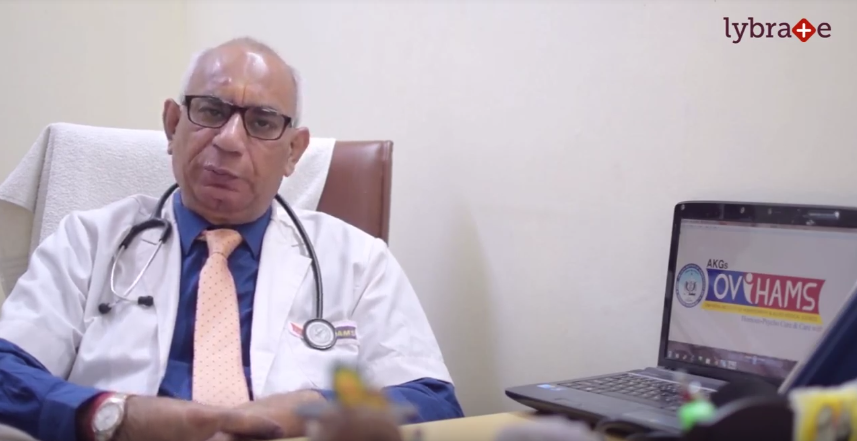 Spondylitis health lybrateSpondylitis is when you experience chronic back pain, especially in your upper back. What is annoying about this problem is that it not only causes you pain after you have exerted yourself, but it also leads to more pain when you have done no physical exertion at all
6738
people found this helpful
Shared 1 month ago • Featured Tip
Be moderate in Everything you Eat, Work, Exercise or even Rest.
Shared 1 month ago • Featured Tip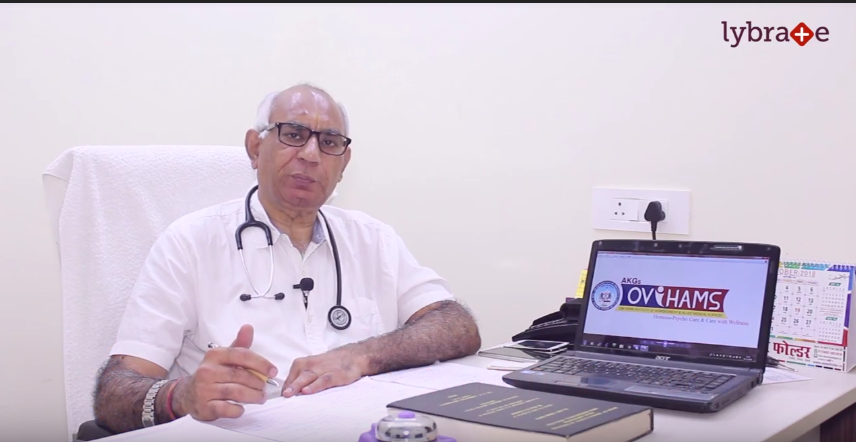 Men who have a problem with their sexual performance may be reluctant to talk with their doctor, seeing it can be an embarrassing issue. However there are various treatment options available now.
6649
people found this helpful
Shared 3 months ago • Featured Tip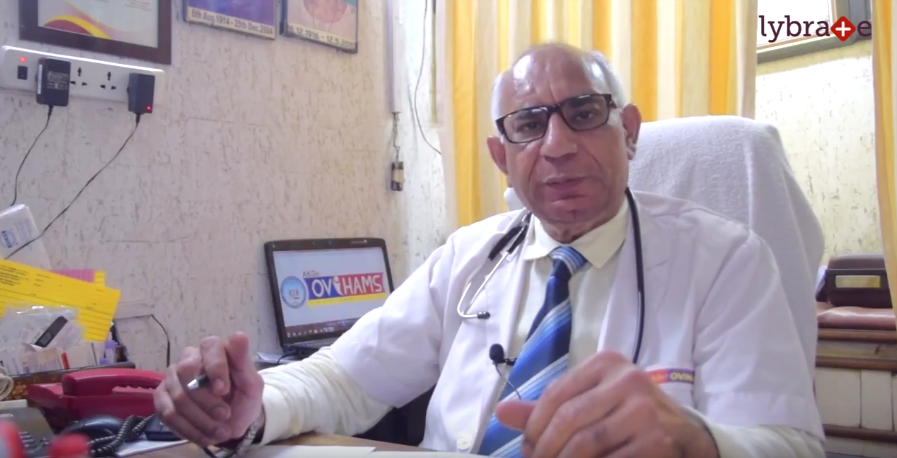 Motor neurone disease (MND) is a kind of neurodegenerative disease quickly starts weakening muscles. The disease, mainly, impacts on the nerve cells (motor neurons) that control the muscles, enabling you to speak, swallow, breathe and move.
7105
people found this helpful
Shared 4 months ago • Featured Tip
eczemaAtopic Dermatitis is a specific type of eczema which occurs when the epidermal layer of the skin is affected by eczema causing bacteria and other microorganisms. These eczemas are treatable and homeopathy finds a simple and natural solution to this disease. It not only helps to contain the disease from spreading it to other parts of the body but also helps in curing it of the root itself. There are some quick and effective remedies towards atopic dermatitis through homeopathy. Some of these are explained below.
Antimonium Crudum: People who have eczema which manifests as thick and hard boils are often given this medicine. In fact, it is administered both to children and the elder people. It has been seen that those who show symptoms of irritability in their behavior, get angry very soon and are most likely to be left alone, are the ones who are given this treatment to cure their eczema.
Arsenicum: Sometimes eczema is formed where boils turn thick and hard and have pus oozing out of it. For such skin infections, Arsenicum is the most widely used medicine that the homeopathic practitioners rely on. People who face such kinds of skin diseases are often seen to be depressed or melancholic in their lives. Thus, their mental feelings are often manifested in the form of eczema on their body.
Calcarea Carb: Eczema not only occurs on the body but also on the scalp. There are a few kinds of infections which have their roots on the scalp and then it starts spreading all over the face. For such kinds of infection, Calcarea Carb is the best form of homeopathic medicine which can be administered. In fact, patients with this problem are mostly children.
Graphites: Seems to be a very powerful and effective medicine against eczema which resembles ars. It is given to those patients whose skin becomes very hard and rough and there seems to be pus formation within the infection. Eruptions may be occurring in the eyes, behind the ears, and on the cheeks. Such infections are treatable with graphites.
Thus, if you are showing signs and symptoms of atopic dermatitis, then you should immediately consult your nearest homeopathic practitioner and get the proper medicine prescribed for yourself. Eczema would only spread and cause irritation in the skin if not timely treated and homeopathy offers one of the best types of treatments for this purpose. In case you have a concern or query you can always consult an expert & get answers to your questions!
6793
people found this helpful
Shared 5 months ago • Featured Tip
Bad breath can be a real deal breaker in personal and professional lives, both. Yet, we normally want to even admit that we suffer from the complaint or do something about it. But, bad breath doesn't go away by itself and homoeopathy has some of the best remedies available to fix it. Let's take a look.

Bad breath is a medical condition and is called halitosis. In common speak, bad breath refers to foul odour of any kind that is exhaled out from your mouth. The causes of halitosis can be –
Poor dental hygiene
Chewing tobacco
Decayed teeth
Mouth ulcers
Gum infections like Gingivitis and Pyorrhoea
Sinus infections
Throat infections
Top Homeopathic Remedies For Bad Breath!
Bad breath is usually managed by using mouthwashes, mint gums etc. but these are just temporary solutions to a sticky condition. Homoeopathic remedies can provide a permanent cure for bad breath. The alternate system of healing cures halitosis by identifying the root cause of the problem and tackling it with natural Homeopathic medicines like-
Merc Sol: This is the best Homeopathic remedy for bad breath which is accompanied by a moist mouth due to increased saliva production with an offensive odour. The salivary glands are found to be overactive and produce saliva in high amounts. Along with excessive saliva production, the patient also feels thirsty all the time. Merc Sol also helps in treating bad breath due to dental problems like tooth decay and gum infections along with spongy, bleeding gums as well as treating halitosis with ulcers in the mouth.
Pulsatilla: This is an excellent Homeopathic medicine for bad breath with dry mouth. Also, the patient has no desire to drink water despite a dry mouth, which only adds to the offensiveness of the odour. The tongue is covered with thick mucus. The taste of mouth also varies from salty, bitter and foul or in a few cases, having no taste at all.
Kreosote: A good Homeopathic remedy for bad breath due to decayed teeth or caries. This remedy is indicated when a patient complains of bleeding from gums along with decayed teeth. Bitter taste in mouth is also frequently noticed.
Hepar Sulph and Carbo Veg: Homeopathic remedies par excellence for bad breath with gum infections like Gingivitis or inflamed gums and Pyorrhoea Alveolaris which causes discharge of pus and/or blood from gums. Hepar Sulph is indicated when only pus is discharged from the gums with offensive breath. It helps in absorption of the pus from gums, thereby reducing the intensity of bad breath. Carbo Veg is the best Homeopathic remedy to treat foul breath associated due to the discharge of both pus and blood from gums.
Carbolic Acid: This Homoeopathic treatment is effective in treating bad breath with constipation. The accompanying symptoms include a bloated abdomen due to constipation and excessive wind.
Belladona and Hepar Sulph: Homeopathic medicines for bad breath due to throat infections like tonsillitis.
In case you have a concern or query you can always consult an expert & get answers to your questions!
6344
people found this helpful
Shared 5 months ago • Featured Tip
Down syndrome is a chromosomal disorder that is caused by the presence of an extra chromosome. A genetic condition, it causes physical and cognitive impairments and can lead to disabilities and increase the risk of a number of health problems.

Causes
Each cell in our body contains 23 pairs of chromosomes where one chromosome in the pair comes from the mother and the other comes from the father. But in the individuals with Down syndrome, the chromosome 21 has an extra copy. This means that there are three copies instead of the usual two. The reasons behind this genetic abnormality remains unknown as of yet, but there are a few risk factors that might increase the chances of the condition.
Women who are older than 35 years of age have a higher risk of their children being born with Down syndrome.
If a woman has a child with Down syndrome, then chances are that the next child might be born with the condition as well.
Though uncommon, Down syndrome has been seen to have been passed from parent to child.
Symptoms
Children born with Down syndrome exhibit certain characteristic symptoms which include flattened facial features, a short neck and eyes that slant upwards. Ears that are atypically shaped and muscles that lack tone are also symptoms of Down syndrome. Physical growth and development of the child are also hindered by the condition. A child with Down syndrome might also display social and mental disabilities that include a short span for attention, a lack of judgment and issues with impulse control.

Complications
Down syndrome can lead to a number of medical complications that include but are not limited to visual impairment, leukemia, chronic constipation, dementia, hypothyroidism and Alzheimer's disease in the later stages of life.

Homeopathic Treatments
Homeopathic treatment methods of Down syndrome focus on the development and improvement of the behavioral and cognitive abilities of a child with Down syndrome. The treatment that is usually prescribed includes homeopathic medicines and bio-neural supplements that help remedy the disorder. These also reduce the effects that the condition might exert on the physical growth and intellectual development of the child.

A child with Down syndrome might find it difficult to communicate and recognize objects and people. Homeopathic treatment can help remedy these shortcomings. Homeopathic treatment for Down syndrome should be initiated at the earliest possible in order to help the child with behavioral and physical development. In case you have a concern or query you can always consult an expert & get answers to your questions!
7194
people found this helpful
Shared 5 months ago • Featured Tip
When it comes to long-term diseases that cannot be cured but need to be managed, homoeopathy is often a preferred form of medication. This is because medication in such conditions needs to be taken for extended periods of time and homoeopathy has negligible side effects. Homeopathy is also suitable for children and adults alike and can be taken alongside other medication without affecting it. Diabetes is one such condition that can benefit from homoeopathic treatment. Homeopathy does not address only the symptoms that can be seen but affects the root cause of the disease. Here are a few ways homoeopathy addresses the root cause of diabetes.
It helps manage blood sugar: Fluctuating blood sugar levels is the most characteristics symptom of diabetes. Instead of waiting for your blood sugar level to increase or decrease, taking homoeopathic medication regularly can help stabilise blood sugar levels. Some common homoeopathic remedies that aid in this are Uranium Nitricum, Syzygium Jambolanum, Cephalandra Indica and Phosphoric Acid. Biochemical combinations such as bio combination No. 7 and Natrum Phos 3x that help regulate the natural salts in the body can also help stabilise blood sugar.
It is a combination of holistic and individualistic medication: When prescribing homoeopathic remedies a doctor will take into account not only the disease and its symptoms but the mental, emotional and overall health of the person. While stress may be increasing one person's urge to snack and thereby lead to spikes in blood sugar levels, anxiety may decrease another person's appetite and hence lead to dips in the blood sugar levels. These conditions are taken into account at the time of consultation and homoeopathy may be prescribed to manage these causes and thereby regulate blood sugar levels. Thus, two people suffering from diabetes may not be treated with the same medication. this is one of the factors that makes homoeopathic treatment safe for children and infants.
It is a constitutional form of treatment: Homoeopaths also give importance to the patients' past medical history and their family history. This helps them understand the genesis of the disease and treat it accordingly. In doing this homoeopathic medication is able to treat underlying causes of the disease as well as improve the person's overall health. When it comes to diabetes, homoeopathic medication not only helps stabilise blood sugar levels but also improves the body's ability to absorb and metabolise sugar and helps all the internal organs function optimally.
In case you have a concern or query you can always consult an expert & get answers to your questions!
6423
people found this helpful
Shared 6 months ago • Featured Tip
The main pigment responsible for the hair and skin color is melanin. Melanocytes are the cells involved in the formation of melanin. Vitiligo is a dermatological condition (depigmentation) characterized by white spots or patches that appear in the body. Lack or absence of melanin is often responsible for the appearance of the white patches. Improper functioning or destruction of the melanocytes may interfere with the cell's ability to produce melanin. The condition can also affect your hair, scalp, eyebrows, and eyelashes, resulting in their premature graying or whitening.

Vitiligo can be localized (only one or very few body parts are affected), generalized (affecting many body parts) or segmented (the condition affects only one side of the body). An autoimmune condition such as Diabetes (Type-1) or Hashimoto's thyroiditis may trigger the destruction of the melanocytes. Vitiligo may also be a hereditary condition. In some cases, stress or exposure to harmful chemicals may be responsible for the destruction of the melanocytes.

While many people confuse vitiligo with leucoderma, there is a small difference between the two. Like vitiligo, the white watches in leucoderma appear due to the destruction of the melanocytes. However, the destruction of the melanocytes in the case of leucoderma may result from an accident, a cut, burn or tear.

When it comes to the treatment, many people prefer homeopathy over conventional treatments and medications. Being natural with negligible or no side effects are the main USP of homeopathic treatment. People with vitiligo and leucoderma have benefitted immensely from the treatment. The treatment may not provide you with immediate results, but it is worth your time and patience. Most of the homeopathic medicines activate the melanocytes. This activation triggers the formation of the melanin, thereby resulting in re-pigmentation.

The following homeopathic medicines are very effective against vitiligo and leucoderma.
Silicea 30: Silicea 30 is helpful for people with a sensitive skin that appears waxy and pale. In such patients, the patches or spots are not typically white but slightly rose-colored. There is extensive sweating of the hands and feet. The fingertips also appear cracked with brittle nails.
Arsenic Album: In some patients with vitiligo or leucoderma, the skin may appear dry and rough. In addition to the white patches, a person may complain of exhaustion and asthma (not in all patients). The person may show signs of extreme restlessness and anxiety. They freak out over cleanliness and neatness. Such patients benefit immensely from Arsenic Album.
Calcarea Carb is used to treat vitiligo where the patches appear milky white in color. There may be a weakness in the bones as well.
Sepia: Sepia is used when people with vitiligo distant themselves from their families and loved ones.
Nitric Acid 30 is used in the case of the white spots appearing at the mouth, nipples, nose, eyes, penis, vulva (mucous junctions).
Also, Sulfur, Psoralea Coryl 3X, Staphysagria, Borax, are equally helpful in treating vitiligo and leucoderma. To play it safe, use the medicines only after consulting a specialist. Self-medication may not be a wise idea. In case you have a concern or query you can always consult an expert & get answers to your questions!
6269
people found this helpful
Shared 6 months ago • Featured Tip
Fungus or fungi are microorganisms which are present everywhere around you. From inside the house to out on the road, fungi are present all over. At times, they may enter the bloodstream through your skin and cause various fungal infections. Fungal infections should not be left to heal on their own. They need immediate medical treatment and can be cured as soon as proper medicine is administered. Homeopathy uses some of the most natural extracts or natural ingredients to cure fungal infections. This means that not only would your infection heal but also there would be no scope of any side effects. Some of these natural medicines against fungal infections are discussed below.
Garlic: The medicinal properties of garlic are not less known to anyone. In fact, you can start consuming more garlic in your food to speed up your recovery. The antibacterial properties of garlic are many. You can make a fine paste of garlic and olive oil and apply on the affected area for at least thirty minutes before washing it off. Furthermore, for fungi infections in the vagina, wrap garlic in a gauge and then place it in the vagina for half an hour before removing it. However, since the vagina is one of the most delicate parts of the human body, it is recommended that you consult the homoeopathic practitioner before opting for self-medication.
Tea Tree Oil: This might take some time or at least two to three weeks to show its effects. All you have to do is take tea tree oil and mix it with olive oil. Apply this mixture on the infected area at least twice a day. The anti-fungal properties of tea tree kill the infection causing fungi and the antiseptic properties prevent spreading of the infection further. However, pregnant women must not make use of this method.
Olive Leaf: Not only do olives boost the immune system, but the leaf of the olive trees helps in curing fungal infections with its antifungal properties. Grind some of the olive leaves and apply the paste onto the affected area. This would help in curing your fungal infection faster.
Thus, these are some of the best natural remedies against fungal infections. It is always advisable to consult your local medical practitioner before administering any of these medicines. In fact, if the infection spreads or takes an unnaturally long time to heal, then it is best to consult your homoeopathic practitioner again for a higher dose of medicine. In case you have a concern or query you can always consult an expert & get answers to your questions!
6355
people found this helpful
View All Feed