About
The side effects of allelopathy have become very clear and people are opting for the alternate medical route. Homeopathy has gained a lot of reputation in the recent past and there are ma...
...more
The side effects of allelopathy have become very clear and people are opting for the alternate medical route. Homeopathy has gained a lot of reputation in the recent past and there are many very reputed and professional experts practicing. In case of any ailment you can always choose to visit AKGs OVIHAMS MEDICAL CENTER for Homoeo- Psycho Cure n Care with Wellness. It is a multi-specialty clinic and has many reputed doctors. Dr. A.K Gupta has MD in homeopathy and is practicing for the last forty one years. Dr. Kartik Gupta has M.phil is clinical psychology and is practicing for seven years. Homeopathy deals with natural substances and psychology helps to deal with various complex issues. With the help of lybrate.com you can always make the bookings online. The consultation fee of Dr. A.K Gupta is Rs 700 at clinic and Rs 300 online. Whereas the consultation fee of Dr. Kartik Gupta is Rs 1000 at clinic and Rs 300 online. You will be able to get all the relevant information and the pertinent information about the various doctors and about their schedules and timings. On the other hand you can also go through the various testimonials and the reviews and the feedbacks of the previous patients.
Timings
Location
J-158, Landmark : Opposite Metro Pillar Number-415/416, Rajouri Garden, Near Federal Bank
Rajouri Garden
Delhi,
Delhi
-
110027

Get Directions
Photos (3)



Videos (6)
View All Videos
Amenities
Parking
Online Appointments
Reception
Waiting Lounge
Ac Rooms
Credit Card
Doctors in AKGs OVIHAMS MEDICAL CENTER for Homoeo- Psycho Cure n Care with Wellness

MD (Homoeopathy), DHMS
Homeopath
Book appointment and get ₹125 LybrateCash (Lybrate Wallet) after your visit

M.Phil - Clinical Psychology, M.Sc Psychology (Clinical), BA - Hons Psychology
Psychologist
Book appointment and get ₹125 LybrateCash (Lybrate Wallet) after your visit
Specialities
Homeopathy
A natural alternative form of medicines, which efficiently treats various diseases
Psychology
Deals with management of emotional and behavioural problems
Network Hospital

No.158, Satya Niketan, Moti Bagh-II, Near Nanak Pura Gurudwara, Landmark : Near Satya Niketan

,

Delhi
Get Directions

RU-115, Pitampura, Landmark : Opposite Power House

,

Delhi
Get Directions
Patient Review Highlights
"Helped me impr..."
1 review
"Nurturing"
1 review
"Practical"
1 review
"knowledgeable"
2 reviews
"Sensible"
1 review
"Caring"
1 review
"Very helpful"
7 reviews
Reviews
Kunal Kapoor
Jun 20, 2018
Wonderful. He goes in-depth of the problem. Talks to patient, understands their queries. Gives proper time for consultation. Overall very good experience
D.N.Malhotra
Jun 19, 2018
I have been suffering from urethral stricture for the last ten years. With allopathic treatment the relief was temporary and the disease became recurring frequently.I have been under treatment of Dr A.K. Gupta for about two years. Now I am feeling very much better and relieved.Thanks to Dr A.K.Gupta
Sumeet Gupta
Jun 16, 2018
It was great experience to visit to AKGsOVIHAMS clinic, 40 years of experience along with Right Approach to dignose the disease enough to feel free as a patient ensures will recover from disease by following the prescription of Doctor.
Naresh Kumar Mahato
Jul 31, 2017
I found the answers provided by the Mr. Kaartik Gupta to be caring. thanks sir, may god bless u to help the person to live again
Dr Vijay Bector
Jun 16, 2018
Excellent experience ! Their medication is really effective in such a case which could only be managed by Surgery.
Vinayak Todi
Oct 17, 2018
Excellent experience and you will need to take a full time for perfect consultation.
Saurav Dash
Aug 3, 2017
Mr. Kaartik Gupta provides answers that are very helpful. Thanks.
Gaurav Verma
Jun 16, 2018
Best Diagnosis, explained discuss over history and treatment.
Dr.Gagandeep Singh
Jun 16, 2018
Very intelligent doctor,listen carefully patient's symptoms
Anchal Kohli
Jun 16, 2018
My experience in too good he is one of the best doctor
Sv Ramanan
Jun 16, 2018
Cured every time Excellent
Meenu Sehgal
Jun 16, 2018
Superb ....
C A Viswanathan
Jun 16, 2018
Very good.
Feed
Shared 6 days ago • Featured Tip
The fundamental principle of homeopathy is the Law of Similars or 'like cures like'. Homeopathy looks at the general health condition of the person and then prescribes remedies that can stimulate the body to function to its optimum capacity and this can naturally eliminate diseased cells and tissues from the body. The remedies stimulate the body's natural healing procedures without introducing chemicals to kill the disease.
Here are 5 reasons to switch to homeopathic medicine:
1. It is an individualized treatment
A homeopathic practitioner evaluates the patient's overall health and discusses his problems and expectations before prescribing treatment. All the homeopathic remedies are made with the individual's specific climatic conditions, allergies, stress factors, food habits and lifestyle in mind. Homeopathy also optimizes the immune system (unlike allopathy, which weakens it) and it is equally effective for physical and psychological disorders.
2. There are no side effects
Homeopathic medicines are made from natural substances and so they are non-toxic and free from side effects. They are given to the patient in small doses and so, the healing approach is gentle and gradual. They can also be used by people of all ages and even those in delicate conditions like pregnancy, chronic diseases etc. Even if the wrong medicine is prescribed to the patient, it does not cause much harm to the body.
3. Homeopathic medicines are easily accessible
Homeopathic remedies are available in most places as they are made directly from the abundant natural resources. There are also several alternatives to a medicine depending on the kinds of plants and minerals found in a particular region. Moreover, the medicines do not have an expiration date and can be stored for a long period of time if they are kept properly.
4. The remedies are non-invasive
No homeopathic remedy involves surgical procedures or invasive techniques. So, there is absolutely no chance of infection or further complication. The medicines and therapies are also aimed at eliminating the root cause of the disorder instead of just providing temporary relief from the symptoms.
5. Homeopathic medicines are not addictive
Once the disease is healed, the person can easily stop using the medicines since they have no addictive property. This is because the active ingredient is used in minute quantities in homeopathic medication. Hence, these remedies are also safe for infants, children, pregnant and breastfeeding women, aged people and people with addiction problems.
1
person found this helpful
Shared 1 week ago • Featured Tip
Homeopathic medicine is the type of medicine in which natural herbs and their extracts are used for treating various health conditions in a person. This type of medication is highly effective for many ailments that can affect an individual's health without causing any side effects. But remember that, doctors who prescribe these medicines generally offer a series of precautions that the patients have to follow so that the medicines can be fully effective.
Once you consult a homeopathic doctor, make sure that you follow the regime and rules that he/she sets for you. These precautions may be related to food, time and frequency of medicine intake, dosage, or things you should avoid while undergoing the treatment. Here is a detailed look at what you might need to pay attention to:
The regime that has been provided for the medicine needs to be followed, and you must ensure that the medicines are taken properly.
People generally tend to take an overdose of the prescribed medicine thinking that it would increase the potency of the ingredients and thus treat them faster. This notion has to be definitely avoided, since the medicines prescribed need to be taken as per the dosage recommended. An overdose can lead to side effect.
If the doctor mentions that you must report back after consuming the medicine for 10-15 days, you should definitely visit the doctor on a particular day and not later. You must never keep continuing the medicine after the prescribed time period.
In case of morning dosage that are prescribed to be taken right after you wake up, rinse the mouth with plain water and never brush your teeth or use mouthwash. This will hinder the medicine's action.
Medicines should be taken at least 20-30 minutes prior to or after a meal.
Most of the doctors advise patients to abstain from coffee and garlic when they are on homeopathic medicines.
Medicines tend to have a better effect if they are allowed to remain on the tongue for a long time. This is the reason why doctors tell their patients to not chew the medicines.
Never touch the medicine with bare hands.
In case you missed a dosage, say for the night, do not compensate by taking it the next day morning and rather take the medicine at the prescribed time.
The sweet globules of homeopathic medicines make children have them extra. Thus the bottle must never be handed over to children. Parents should administer the dosage themselves.
Homoeopathic medicines should not be taken soon after smoking or drinking, if possible should be avoided.
Mother tinctures and liquid doses should be added in water in glass or porcelein cup, not in any metallic vessel. There is no need to keep the medicines in a refrigerator.
971
people found this helpful
Shared 2 months ago • Featured Tip
M.Phil - Clinical Psychology, M.Sc Psychology (Clinical), BA - Hons Psychology
Becoming a parent is a delightful experience, but even happy experiences can be stressful. Parenting involves lot of responsibility as you are trying to shape, nurture and even protect your little one to develop into a healthy and successful individual. In their pursuit, some parents try way too hard and unintentionally end up limiting or even causing damage to their child's vulnerable sense of self. There is NOTHING CALLED PERFECT PARENTING and you keep learning from your own childhood, how your parents brought you up, and how you are handling your child now. It is a constant learning process and the journey can be made more beneficial for the parents as well as the child by implementing some of the following ways:-
Spending quality time with your child: Quality time refes to the time spent with your child in some way important. It is time that is set aside for paying full and undivided attention to your child. According to psychologists spending quality time with your kids is of great importance as it helps in strengthening the bond between you and your kid, understanding your child better and making your child feel important and loved. The behavioral issues your child is showing maybe because of that he or she wants more of your time.
Positive reinforcement for promoting good behaviors: Appreciating and encouraging your child's good behaviour and even acknowledging his/her efforts is of utmost importance in shaping your child's self-confidence.
Ignoring negative behaviors to obliterate them: Sometimes, as a parent, you need to overlook the mistakes or bad behaviors shown by your kid to annihilate them. This means, scolding your kid upon failure or discouraging him that he is not good enough as he lacks good behavior can do mental damage to your kids and in no way can make them a better person. Sometimes, ignoring a few of their mistakes, failures or bad behavior can help them in overcoming their drawbacks.
Healthy and honest communication between parents and children: The parents should indulge in regular conversation with their children as it helps the parents as well as the children to understand each other's points. It can be of great benefits if the parents first calmly listen to their children first before telling them anything to do.
Shared responsibilities at home: Shared responsibilities at home and making your child accountable for looking after certain tasks at home; be it keeping his/her room clean or watering the plants daily, etc. can help the children in becoming very responsible. It should always be kept in mind that children are very keen observers and they learn a lot from what happens around them. Thus, parents need to be careful with what they say, how they say and how they behave especially in front of the child. If you expect your child not to spend too much time playing games on the mobile or tablet, you need to do the same first.
Ensuring a functional and healthy relationship between you and your child is the best way to boost the sense of commitment, consideration, communication, and cooperation. Also, a healthy connection between you and your child can help in reducing conflicts and stress while encouraging the young minds to make healthy choices in life and set strong individual values.
5466
people found this helpful
Shared 4 months ago • Featured Tip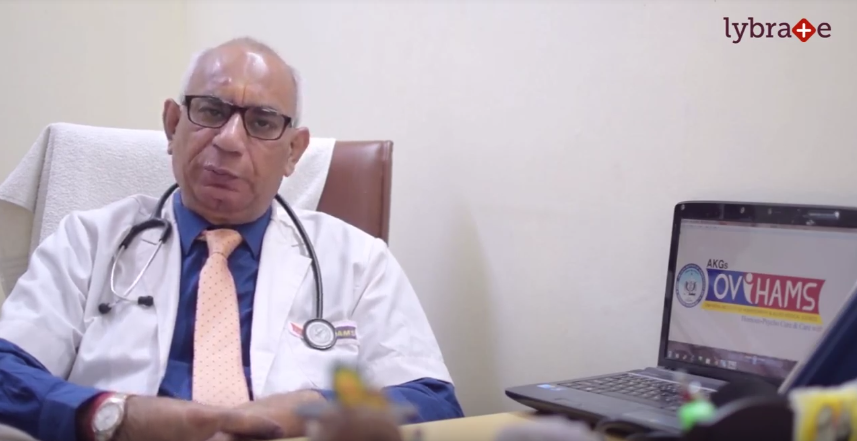 Hi, I am Dr. A.K Gupta, Homeopath, Director in AKGs OVIHAMS MEDICAL CENTER.
Aaj hum baat karenge spondylitis ki. It is a very common problem. Cervical and lumbar region mein spondylitis ki problem ho sakti hai. Iske causes hain sedentary lifestyle. Isme apki muscles stiff ho jaati hai. Isme pain, numbness and sensation rehta hai. Isme pain hip se legs mein bhi ja sakta hai. Isme backache kaafi common hai.
Is problem se bachne ke liye aapka body posture thik hona chaiye. Work station pe apka vision straight hona chaiye kaam karte time. Jab ye problem zyaada badh jati hai to aapko advice kiya jaata hai surgery ke liye. Homeopathy kaafi effective treatment hai. Kuch logon ko dizziness, nausea and vomiting feel hota hai. Iska diagnosis hum x-ray, CT scan and MRI se krte hain.
Isko treat karte time apka diabetes, blood pressure, calcium and vitamin D deficiency check kia jata hai. Homeopathy me apko medicines ke through treatment dia jata hai and isme apko surgery karane ki bhi zarurat nahi hoti hai. Jinhe osteoporosis hai ya calcium or vitamin D ka deficiency hai to unhe ye problem effect kr skti hai. Is problem k lia apko orthopedic or neurologist se consult krna pad skta hai. But apko homeopath har way me help krta hai.
Zarurat padne pe aapko physiotherapy bhi suggest kia jata hai. But apko exercise balance me hi karna hai. Aap mujhse bhi treatment le skte hain. Thank You.
6743
people found this helpful
Shared 4 months ago • Featured Tip
M.Phil - Clinical Psychology, M.Sc Psychology (Clinical), BA - Hons Psychology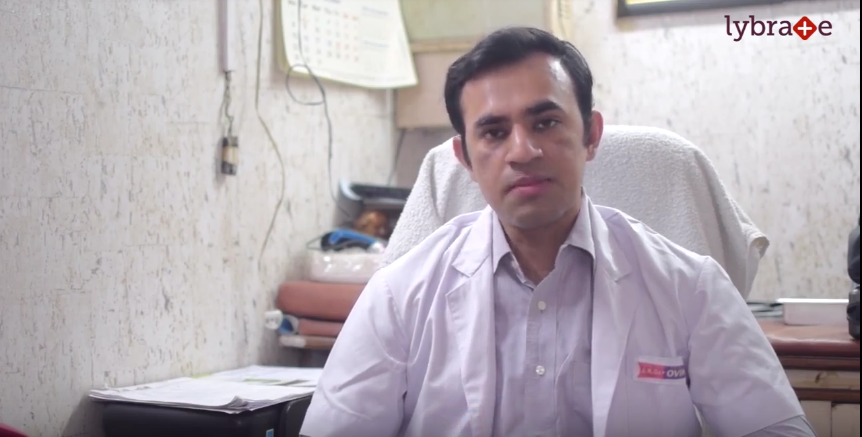 Addiction is a very common problem. It may be for alcohol, drugs, nicotine or tobacco. Medicines are given to manage physical symptoms. Then there is something called behavioral addiction.
5109
people found this helpful
Shared 4 months ago • Featured Tip
Be moderate in Everything you Eat, Work, Exercise or even Rest.
Shared 4 months ago • Featured Tip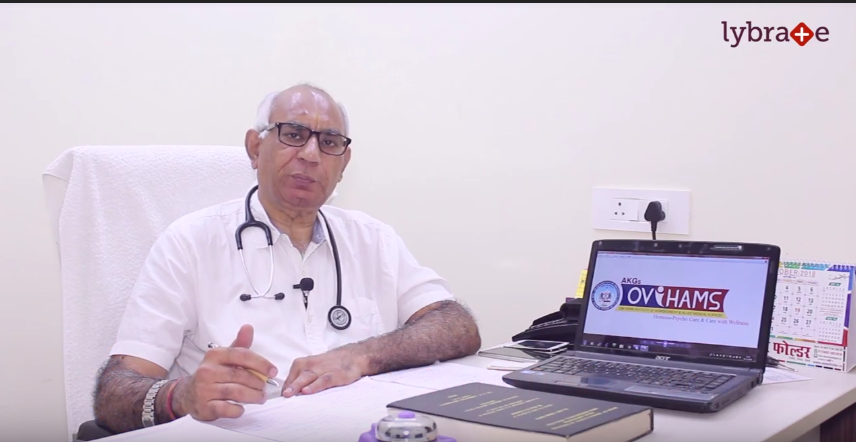 Hello,
I am Dr. A.K Gupta, Homeopath. Aaj hum baat krenge impotence or erectile dysfunction ke bare me. Erectile dysfunction often leads to inferiority complex. Iska symptom hai jab male person intercourse krne me asamrth pata hai Kuch logon ko premature ejaculation ka bhi problem ho jata hai. Impotence 2 types: primary and secondary impotence. Primary me patient sexual activity perform hi nhi kr pata hai. Secondary me patient pehle kar pata tha but ab nhi kr pata hai. Iske causes hain hypertension, diabetes, prostate, depression, anxiety, neurological issues, drug abuse, alcohol, smoking. 40-50 ki age me 5% patient impotence se suffer krte hain. 65 ki age me 15-25% patient impotence se suffer krte hain.
Diabetes ke patient m ye chances teen guna badh jate hain. Lack of sexual knowledge ki vjha se bhi patient is problem se suffer krta hai. Patient ko performace anxiety ka bhi problem ho jata hai. Over-excitement me bhi patient ko problem ho jati hai. Lack of affection between the partners can also cause this problem. Guilt of past can also affect your performance. Partners ke bich me understanding achi honi jruri hai. Partners should fix their faulty lifestyle for better sexual pleasure. Homeopathy treatment se kafi patients ko benefit hua hai. Humne kafi sare impotence and premature ejaculation ke patients ko treatment dia hai. Hum patients ko online treatment bhi dete hain. Me patients ko ye suggestion dena chahta hun ki agar aap is problem se grasit hain to aap Dr se consult kr skte hain. Aap apni problem ko puri trha se discuss kren. Homeopathic treatment se aap is problem se puri trha se mukt ho skte hain.
Thank You!
6655
people found this helpful
Shared 6 months ago • Featured Tip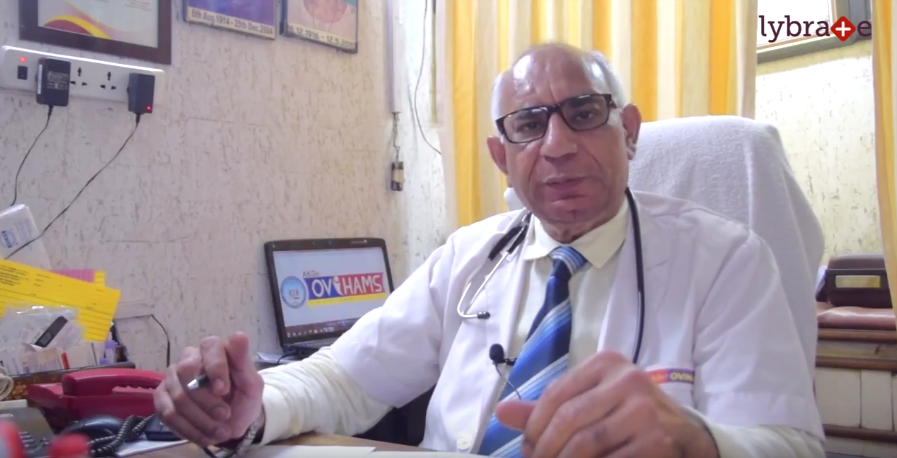 Hi,
I am Dr. A.K Gupta, Homeopath. Aaj hum baat krenge motor neuron disease ki. Isme message muscles tak nhi phuchta hai. Iski vjha se muscles me weakness aani shuru ho jati hai. Is bimari ka kafi late pta chalta hai. Isme agar patient ko chalne firne me dikkat aati hai to vo orthopedist ke paas jata hai. Iske symptoms hain difficulty in walking, speaking, breathing, eating. Ye problem males me jyada dekhi jati hai. Isme 5% cause hai genes. Ye 4 types ke hote hain. Amyotrophic lateral sclerosis (ALS), progressive bulbar palsy (PBP), progressive muscular atrophy (PMA) iske types hain. Iske symptoms fix nhi hai ki pehla kya hoga.
Pehle apko kuch bhi ho skta hai like awaz change hona. Bolne me problem aana, swelling me difficulty hona. Body ka koi bhi part shiver kr skta hai. Dheere dheere kamjori aati hai. Jaise hi patient khada hota hai use lgta hai ki vo gir skta hai. Muscles weakness me khasne and swallow krne me dikkat hoti hai. Ye un logon me jyada dekha jata hai jo injustice ko bear nhi kr pate hain. bhut sensitive logon me ye problem jyada dikhti hai. Mentally sensitive person more prone to the disease. Allopathy me iska aisa koi treatment nhi hai lekin homeopathy me iske progression ko roka ja skta hai. MNT ke patients ko nirash hone ke jrurat nhi hai. Homeopathy treatment is bimari ko thik ki ja skta hai. Hum kafi hadd tak patient ko laabh phuchane me saksham hain. Agar apko kbhi bhi iski problem lgti hai to aap homeopathy treatment ko jrur apnayein.
Dhanywad!
7106
people found this helpful
Asked for male, 28 years old from Hyderabad
M.Phil - Clinical Psychology, M.Sc Psychology (Clinical), BA - Hons Psychology
Dear Lybrate user, It is good that you are seeking help. However, I would advise you to consult a Clinical Psychologist in person and get evaluated properly before any treatment is initiated. Best wishes.
3
people found this helpful
M.Phil - Clinical Psychology, M.Sc Psychology (Clinical), BA - Hons Psychology
Dear Lybrate user, It is a very important phase of life for you and your child and I really appreciate the fact that you are seeking professional help regarding the same. Your child might be feeling scare or apprehensive in being with people other than his immediate family. If this is a recent development, there is a probability that something significant has happened or that your child is apprehensive of something bad happening. It is imperative that you talk to your child and ask what exactly is going through his mind, what is he thinking. Make him feel comfortable and secure with your presence and encourage him to speak up what's on his mind. If it still persists, I would advise you to meet a Child Psychologist in person and seek professional help as the professionals are well-trained in dealing with such issues in children. Hope this helps. Best wishes.
View All Feed