About
It is important to us that you feel comfortable while visiting our office. To achieve this goal, we have staffed our office with caring people who will answer your questions and help you ...
...more
It is important to us that you feel comfortable while visiting our office. To achieve this goal, we have staffed our office with caring people who will answer your questions and help you understand your treatments.
More about Recnac Oncology Clinic
Recnac Oncology Clinic is known for housing experienced Oncologists. Dr. P Dhanashekar, a well-reputed Oncologist, practices in Chennai. Visit this medical health centre for Oncologists recommended by 93 patients.
Timings
Location
#11, Gopalakrishnan Street, Chennai
T.Nagar
Chennai,
Tamil Nadu

Get Directions
Doctors in Recnac Oncology Clinic
MBBS, MS - General Surgery, MCh - Surgical Oncology
Oncologist

MBBS, MS - General Surgery, MCh - Surgical Oncology
Oncologist
MBBS, MS - General Surgery, MCh - Surgical Oncology
Oncologist
Services
Submit Feedback
Submit a review for Recnac Oncology Clinic
Your feedback matters!
Write a Review
Feed
Nothing posted by this doctor yet. Here are some posts by similar doctors.
Prostatitis is a very common infection of the prostate. However, it is worth to note that prostatitis can also be an inflammation of the prostate without infection. Only 5 to 10 percent of prostatitis is caused by bacterial infection. Prostrate cancer does not normally have its chances increased by prostatitis. There are several forms of prostatitis, including acute bacterial prostatitis, chronic bacterial prostatitis and chronic nonbacterial prostatitis (which is also known as chronic pelvic pain syndrome ). The exact cause for prostatitis is not known, but here are some factors which increase its risk, particularly acute bacterial prostatitis.
Possible causes:
1. Medical instrumentation
Putting an instrument like a urinary catheter may well cause prostatitis.
2. Rectal intercourse
This is basically another name for anal sex.
3. Abnormal urinary tract
The urinary tract comprises of the bladders, kidneys, ureters and urethra. If any one of these organs gets infected, then prostatitis is much more likely.
4. Bladder infection
A bladder infection may well spread to the prostate.
Prostatitis has a variety of symptoms. Here are the most common symptoms of prostatitis.
1. Constant need of urination
This is one of the most common symptoms of prostatitis.
2. Difficulty when urinating
Just like the constant need of urination, difficulty urinating is also a sign that you may have prostatitis.
3. Pain while urinating
This is because the prostate gland is a part of your urinary tract and if it does not work properly, there will be pain.
4. Chills and fever
This is a rarer symptom, but may indicate prostatitis if it is coupled with the other symptoms.
5. Pain in perineal area and genital organs
6. Painful ejaculations or relief of perineal pain after ejaculations
7. Hematospermia - Pinkish or brownish semen
If these symptoms are persistent or bothersome, then a proper consultation is required. Evaluation includes physical examination along with few simple tests. This can be followed by proper treatment for cure or relief of symptoms.

MBBS, MD - Obstetrics & Gynaecology -, Diploma in Obstetrics & Gynaecology
Generally identified as a rare and uncommon phenomenon, vaginal cancer most often occurs in the cells present in the outer lining of the vagina, also called the birth canal. Although primary vaginal cancer is rare and unusual, there are various other types of vaginal cancer that originate elsewhere in the body but have spread over to your vagina.
Depending upon the nature of origin, vaginal cancer can be divided into the following types:
1. Vaginal adenocarcinoma, beginning in the glandular cells on the surface of your vagina
2. Vaginal sarcoma, developing in the connective tissue cells and multiple cells lining the walls of your vagina
3. Vaginal squamous cell carcinoma, originates in the squamous cells lining the surface of the bacteria
4. Vaginal melanoma, developing in melanocytes, the pigment-producing cells in your vagina
Symptoms
As vaginal cancer progresses from one stage to the next, you may experience any one of the following signs and symptoms:
1. Diluted, watery vaginal discharge
2. Painful urination
3. Constipation
4. Odd cases of vaginal bleeding, for instance, after menopause or after intercourse
5. Formation of lumps in your vagina
6. Frequent and regular urination
7. Pelvic pain
Normally, cancer develops when healthy cells undergo genetic mutations, subsequently leading to the uncontrollable growth of abnormal cells. Cancer cells are known to break off from pre-existing tumors and can easily spread everywhere, in what is referred to as metastasize.
Beyond the natural process of development, here are a few factors which may further contribute to the growth of cancerous cells:
1. Increasing age
2. Vaginal intraepithelial neoplasia
3. Exposure to miscarriage prevention drugs

3
people found this helpful
A study conducted by the World Health Organization across the globe revealed that approximately 723,000 cancer-related deaths annually, are caused due to stomach cancer. Stomach or gastric cancer is the growth of abnormal cells that form a mass in any part of the stomach. The most common stomach cancer, which has been reported around 90-95% of the total cases, affects the mucosa or the most superficial lining inside the stomach. This type of stomach cancer is referred to as adenocarcinoma.
Causes of Stomach Cancer
Any type of cancer occurs due to a change in the DNA structure, which disrupts the instructions that control cell growth. However, the exact medical cause of stomach cancer is still unknown, but some common knowledge of the disease may let you know that it can also be caused due to smoking, unhealthy diet and hereditary factors.
The symptoms of stomach cancer in its early stage is difficult to diagnose. As the initial symptoms are associated with some very common medical conditions, most people fail to recognize them as stomach cancer. This includes a sensation of feeling full during meal, dysphagia or swallowing difficulties, feeling bloated after meals, excessive rate of burping, heartburn, continuous ingestion, stomach ache that rises to the breastbone, trapped wind and vomiting that contains blood.
As the tumor grows more prominent symptoms starts to appear. They include a staggering condition of dysphagia and extreme indigestion along with unexpected weight loss, continuous sickly feeling or anaemic. Symptoms like accumulation of fluid inside the stomach, black and bloodied stool, fatigue also constitutes to an advanced stage of stomach cancer.
Treating Stomach Cancer
The treatment of stomach cancer will depend on the stage of cancer and the overall health of the patient. There are several treatments available to treat, not cure, stomach cancer.
Surgery involves removal of part or entire stomach along with the surrounding lymph nodes. In subtotal gastronomy, a part of the stomach is surgically removed, whereas, in total gastronomy, the whole stomach is removed. Patient is able to eat normally, though smaller quantities than before. Patients undergoing laparoscopic or robotic surgery recover quicker than those undergoing open surgery. Surgery is the main treatment of cancer.
Radiation therapy or radiotherapy uses energy rays to target and kill the cancerous cells. This, however, is not commonly used to treat stomach cancer as there is a chance of harming the adjacent organs.
This treatment uses drugs to stop the fast division and multiplication of the cancerous cells and shrink the tumor. The drugs for chemotherapy are known as cytotoxic medicines, and they travel through the whole body to attack the particular affected area and other areas where cancer is located.
These are just a few, there are many more treatments that have brought results in treating and controlling stomach cancer, and the doctor will advise on the procedure most suitable for any particular condition.

MBBS Bachelor of Medicine and Bachelor of Surgery, Diploma ENT, MD - Radiothrapy
Sorry for your unfortunate experience. To alleviate pain. One can give radiation therapy to the bones responsible for pain. Radiation has effective response rates. Please share the latest scan details to advise further.
3
people found this helpful

MS - General Surgery, Diploma In Laproscopy Surgery, MBBS Bachelor of Medicine and Bachelor of Surgery
General Surgeon, Hyderabad
With the recent number of breast cancer cases on the rise, it is important that we should get the examination done on a regular basis as a preventive measure. Even if someone is suffering from it, it is important that we should make an effort and learn about.
If you have breast cancer then a surgery will be part of your treatment. Based on the condition, surgery will be carried out due to any of the following reasons:
1. To remove the cancerous tissues from the breast
2. To reconstruct the breast once the cancer is removed
3. To check whether the cancer has spread to the lymph nodes below the arm
4. To treat symptoms of cancer that has progressed to an advanced stage
Breast cancer surgery may be classified into two types
1. Mastectomy: Mastectomy involves removing the entire breast; tissues in the adjoining region may also be removed. A double mastectomy is a procedure where both the breasts are removed.
2. Breast-conserving surgery: In this surgery, only parts of the breast affected by cancer are removed. The area of the breast that is to be removed will depend on the severity of the cancer. Some healthy tissues may also be removed in this surgery.
Usually, if a woman is in the initial stages of cancer then she may opt for the latter as it entails removing parts of the breast. They may also undergo radiation therapy along with these surgeries.
For checking if the cancer has spread to the lymph nodes below the arm, the lymph nodes are removed from the body. Once they are removed, they are studied under a microscope to check if it has spread, if yes then the extent of their damage. This procedure is carried out along with the surgery to remove the cancer.
Once the mastectomy procedure is completed, you can opt for a breast reconstruction surgery to rebuild the area. You may opt for this procedure at the time of breast cancer removal or at a later stage. If you are considering breast reconstruction surgery then you should discuss it with your surgeon.
Surgery is sometimes not used to treat cancer, but in slowing the progression of cancer or even reducing its symptoms.It is important you talk to your surgeon before the procedure to understand the goal of the surgery.
please get an ultrasound of the breast done, to evaluate the nature of the lump. though response on treatment is suggestive of benign or simple nature of the lump
1
person found this helpful

MBBS, MRCP - General Medicine, MRCP Respiratory Medicine, CCST Respiratory Medicine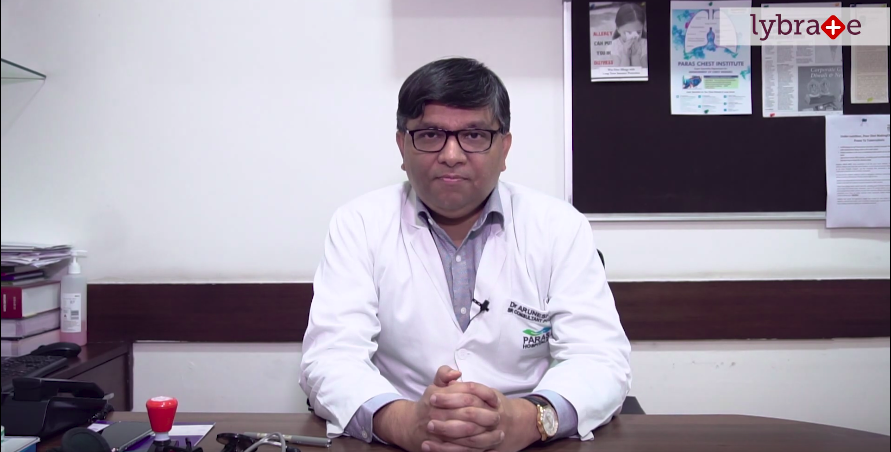 Lung cancer is also known as pulmonary carcinoma or cancer of the lung. It occurs when DNA mutations develop in the cells/ tissues of the lungs leading up to uncontrolled growth in the tissues of the lung. By far, it is known to be the most common cancer in Asia.
3074
people found this helpful
Oral cancer is the uncontrollable growth of cells called tumors that invade and damage the tissues surrounding it in or around the mouth. Oral cancer, like all other types of cancer, is life threatening if not diagnosed and treated in the early stages. There are eight types of oral cancer namely cancer in the throat, sinuses, hard and soft palate, floor of the mouth, gums, cheeks, tongue and lips. Dentists are usually the first ones to notice and detect the signs and symptoms of oral cancer. This condition is also known as oral cavity cancer. The risk factors and symptoms of oral cancer are mentioned below.

Symptoms:
The symptoms of oral cancer, especially in the first stages, seem non- threatening and similar to common oral problems. However, visiting the doctor is mandatory to rule out cancer as an option. If you suffer from one or more of the following symptoms, visit your dentist immediately.
1. Thickenings and swellings, lumps or bumps, crusts, eroded areas or rough spots on the lips, gums or surrounding regions inside or around the mouth.
2. Bleeding in the mouth that is unexplainable.
3. Persistent sores near and around the mouth or throat that bleed easily and may take more than two weeks to heal.
4. Unexplained numbness or pain and tenderness in the mouth, throat or face.
5. Development of patches which are usually speckled, red or white in the mouth.
6. Sudden weight loss.
7. Excruciating pain in your ear.
8. Loose teeth.
9. Difficulty in swallowing.
10. Lumps in your neck.
11. Stiffness or pain in your jaw.
12. Pain in your tongue.
13. Dentures that fit poorly.

Risk factor:
Men above 50 years of age face the greatest risk of developing oral cancer. Women are at a much lower risk of developing oral cancer than men. The following factors increase your risk of developing oral cancer-
1. Smoking cigarettes, cigars or pipes
2. Snuff, dips or chewing tobacco
3. Consumption of alcohol excessively
4. History of oral or other types of cancer in the family
5. Chronic sun exposure, especially facial exposure
6. Sexually transmitted virus such as HPV
7. Diagnosed of oral cancer previously.
2
people found this helpful

MBBS, MS - Orthopaedics, MCh Joint Replacement, Fellowship in Joint Replacement
Cancer that originates in the bones of a human body is referred to as bone cancer. Any bone could come under the threat of this disease, but generally the longer bones of your body, so to say the bones of your limbs, are at a greater risk.
A few factors that might push you an inch closer to bone cancer are:
Genes could jinx your health: A few typical genetic syndromes could increase a person's chances of contracting bone cancer. These syndromes could have been active in any person belonging to your lineage. One such syndrome is Li-Fraumeni.
Treatment for one kind of cancer can make you prone to some other kind:Radiation affects your bones adversely. A patient of breast cancer might be undergoing radiation therapy that further increases his or her risk of contracting bone cancer in future.
Paget's disease can have unfavorable implications: Paget's disease is a disease that affects elderly people. This condition, if left untreated, can turn into bone cancer at a later stage.
Several symptoms of bone cancer can be found below:
We live in an age where every single individual, more or less, is exposed to the risk of cancer. It is probably an unfavorable lifestyle we lead that deprives us of good health. This might alarm many but considerable changes in lifestyle can help you realize cancer as a preventable disease. Cancer does not only make you undergo severe suffering but it also affects your friends and family. The pallor of misery spreads wider than you think.
Abstain from tobacco: Consuming raw tobacco or smoking tobacco can be equally detrimental to your health. Tobacco increases your chances of contracting the disease. As is known, passive smoking can also affect your health adversely. Tobacco can be the potential cause behind cancer of the mouth, throat, larynx, lungs, oral cavity and even the pancreas. It might harm your kidneys and cervix. It is upon you to quit tobacco at the earliest possible. One should also try and persuade friends and relatives to give up smoking.
Drink alcohol in moderation: Complete abstinence from alcohol might not be possible if you have already been ushered into your work- life. The society might require you to be an occasional drinker. It is important to drink in moderation. Crossing the limit can propel consequences as serious as cancer of the stomach, pancreas, liver and the heart.
A balanced and nutritious diet: Deciding on a plant- based diet or a Mediterranean diet can aid your fight against the risk of cancer. A Mediterranean diet will involve green leafy vegetables, lots of fresh fruits, whole grains, mixed nuts, legumes and also the use of extra- virgin olive oil. Fish can be a safe bet but red meat should be avoided. One must also try to avoid processed meat as they tend to make you prone to the risk of cancer.
Immunization: Hepatitis B and HPV or Human papilloma virus vaccines are extremely necessary to protect you against the sexually transmitted types of cancer.
Sun protection: Caring for your skin doesn't arise from vanity. Skin cancer is one of the most prevalent kinds of cancer; the chances of this disease can be restricted by remaining in shade especially during midday, by wearing covered clothes and by using a good sunscreen lotion repeatedly while outside.
Exercise diligently: Did you think it was okay to have weaker muscles and bulging layers of fat? If yes, you probably have grown numb to the inadequacies you face in result. Unchecked fat can lead to obesity which further complicates health conditions. Metabolic activity differs from person to person. Regular exercising can help regulate metabolism according to the needs of your body. Physical exercise protects you against the risk of breast and colon cancer. Moderate or vigorous physical activity for 150 to 75 minutes a week respectively can reduce the risk of cancer.
View All Feed