Personal Statement
A trusted, patient focused, Punctual, Disciplined, Polite Neurosurgeon with Good Communication skills, Has kept up to date with the latest treatment modalities, drugs and investigations....
...more
A trusted, patient focused, Punctual, Disciplined, Polite Neurosurgeon with Good Communication skills, Has kept up to date with the latest treatment modalities, drugs and investigations. Is well versed in Management of Cranial and Spinal Trauma, Brain & Spine Tumours, Spinal Instrumentation, Minimally Invasive Procedures like Stereotaxy, Cranial & Spinal Endoscopy, Percutaneous Spine Fixation
More about Dr. J Mariano Anto Bruno Mascarenhas
With over 20000 patients who loyally go to him for medical advice, Dr J Mariano Bruno Mascarenhas has made a name in Neurosurgery in Chennai. He is, by far, one of the best people in the field of neurosurgery - a rare medical field that helps in operating on dysfunctional nerves in the event of extreme damage and deterioration of the various parts of the nervous system. His main focus is on conducting minimally invasive procedures that will have very little impact on the rest of the body, even as the chances of recovering soon are high. Dr J Mariano Bruno Mascarenhas is well known for carrying out his tasks with a delicate hand and the expertise that can only come from years of careful practice and keen insight. When it comes to the brain and the spine, his dictum is that surgery is the last resort and he usually tries to take the high road of allied therapy and minimally invasive procedures that will help the patient battle the often debilitating symptoms that come with any damage to the nervous system. With an approach based on the tweaking of one?s diet and building on one?s routine, he ensures that a change comes from within so as to help the nervous system flourish well and make the most of the changes happening from outside. This has made him one of the best neurosurgeons in Chennai. He is also available for consultation online and is a sought after name at many super speciality hospitals and clinics through the length and breadth of Chennai.
Info
Education
MCh - Neurosurgery - Madras Medical College - 2013
MBBS - Tirunelveli Medical College - 2000
Awards and Recognitions
Gold Medal In Paediatrics
KK Bisaria Award For Best Paper In Allied Neurosciences
Certificate of Appreciation For Designing Web Based Interface For Monitoring & Evaluation
Professional Memberships
Indian Medical Association (IMA)
TNGDA
NSI
ISSFN
CNS
MISSI
Location
Book Clinic Appointment with Dr. J Mariano Anto Bruno Mascarenhas

Advanced Brain & Spine Treatment, Prime Indian Hospital, 1051, (Old No-506) Periyar Salai (Poonamalle High Road), Amaravathi Nagar, Arumbakkam, Chenna

,

Chennai
Get Directions


Consult Online
Text Consult
Send multiple messages/attachments. Get first response within 6 hours.
7 days validity
•
₹660 online
Consult Now
Phone Consult
Schedule for your preferred date/time
15 minutes call duration
•
₹1000 online
Consult Now
Video Consult
Schedule for your preferred date/time
15 minutes call duration
•
₹1500 online
Consult Now
Health Packages
90 Days validity
•
Medicines included
₹3000
180 Days validity
•
Medicines included
₹3000
180 Days validity
•
Medicines included
₹3000
180 Days validity
•
Medicines included
₹3000
90 Days validity
•
Medicines included
₹3000
60 Days validity
•
Medicines included
₹3000
10 Days validity
•
Medicines included
₹3000
Services
Submit Feedback
Submit a review for Dr. J Mariano Anto Bruno Mascarenhas
Your feedback matters!
Write a Review
Patient Review Highlights
"knowledgeable"
21 reviews
"Very helpful"
23 reviews
"Helped me impr..."
3 reviews
"Well-reasoned"
7 reviews
"Thorough"
1 review
"Caring"
2 reviews
"Sensible"
3 reviews
"Professional"
3 reviews
Reviews
Milan
May 16, 2017
I remember, I read an article of J Mariano Anto Bruno Mascarenhas in the paper and made contact. I feel so great after the completion of treatment. I was quite impressed with J Mariano Anto Bruno Mascarenhas concept of holistic healing. The overall atmosphere in the Advanced Brain and Spine Treatment is very soothing. It was amazing, the Advanced Brain and Spine Treatmentl was so nicely made. He is very patient with all his patients. I was in so much pain due to my neurophysiotherapy.
Kalpita
Apr 29, 2017
I was diagnosed with neurological problems. He is not just friendly, but also is very motivating. Both J Mariano Anto Bruno Mascarenhas and staff were very helpful. The lab in the Advanced Brain and Spine Treatment was very clean and well managed. The neurological problems for neurological problems has helped me greatly and now I am perfectly fine. The best thing about J Mariano Anto Bruno Mascarenhas is that he prescribes limited no. of medicines.
Rajagopal Nambakam
Dec 15, 2018
I found the answers provided by the Dr. J Mariano Anto Bruno Mascarenhas to be very helpful, knowledgeable, well-reasoned, professional and sensible. The Doctor has given most professional and practical advise. He proved that he is not answering mechanically but like a thoroughly professional and caring, personal Doctor, as if answering his own family member, without suggesting medicines. My salutations to Dr.
Ketak
Aug 30, 2017
He is not just friendly, but also is very motivating. The lab in the Advanced clinic was very clean and well managed. It's been more than a year now, and I have noticed considerable change in myself. My case was extremely serious, but he really handled it very nicely. I was suffering from periodic paralysis for such a long time. but he totally treated me.
Manthan
Jun 27, 2017
I was experiencing lower back pain since many years as I have a desk job which led my spine to this condition as told to me by dr J mariano Anto Bruno Mascarenhas when I consulted him at his clinic Advanced Brain and Spine Treatment in Chennai for the treatment. his treatment benefitted me a lot and gave me a new ray of hope of being better with time.
Arnav
Apr 8, 2017
I was in too much pain because of spine surgery, but even after consulting a number of doctors, I was not getting any relief. I consulted Dr Mariano. He is very talented and seasoned doctor. Thanks to him I am much better now. The overall atmosphere in the Advanced Brain and Spine Treatment is very soothing.
Prabhjyot
Jun 7, 2017
Due to my tremors, I was feeling very depressed and had no hope. Dr Mariano has expert knowledge in the field. He ensures that he gives enough time to each patient. Over the period of time the tremors treatment has helped me a lot. His treatment suited me the best and now I am fine.
Dityaa
Apr 4, 2017
It was a bad case of typhoid. Dr Bruno is very courteous and behaves very aptly with elder patients. Thanks to him I am much better now. He doesn't just randomly prescribes medicines, but first properly diagnoses the problem. I am perfectly fine post treatment.
Papitha
Jun 1, 2016
.He clarified my queries Abt my father's health.He gave detailed explanations for the questions I asked.it was really helpful.Thanks a lot Dr.Mariano& lybrate team.....
James
Sep 21, 2016
I found the answers provided by the Dr. J Mariano Anto Bruno Mascarenhas to be very helpful. Share feedback in your own words...
Biplob Kundu
Dec 6, 2016
I found the answers provided by the Dr. J Mariano Anto Bruno Mascarenhas to be very helpful.
Nithin
Dec 6, 2016
I found the answers provided by the Dr. J Mariano Anto Bruno Mascarenhas to be very helpful.
Rupa Debnath
Dec 6, 2016
I found the answers provided by the Dr. J Mariano Anto Bruno Mascarenhas to be professional.
Ajay Kesharwani
Dec 6, 2016
I found the answers provided by the Dr. J Mariano Anto Bruno Mascarenhas to be caring.
Srinivas
Dec 6, 2016
Dr. J Mariano Anto Bruno Mascarenhas provides answers that are well-reasoned.
Srinivas
May 31, 2016
it is so great, i am so much thankful to lybrate. thank u once again doctor.
Debasis Kanhar
Dec 6, 2016
Dr. J Mariano Anto Bruno Mascarenhas provides answers that are very helpful.
Kj Joseph
Dec 8, 2018
Nice consultation. Understood all problems.
Feed
A spinal cord injury is a damage to the spinal cord. It's an extremely serious type of physical trauma that's likely to have a lasting and significant impact on most aspects of daily life.
The spinal cord is responsible for sending messages from the brain to all parts of the body. It also sends messages from the body to the brain. We are able to perceive pain and move our limbs because of messages sent through the spinal cord.
If the spinal cord sustains an injury, some or all of these impulses may not be able to 'get through'. The result is a complete or total loss of sensation and mobility below the injury. A spinal cord injury closer to the neck will typically cause paralysis throughout a larger part of the body than one in the lower back area.
Causes-
A spinal cord injury is often the result of an unpredictable accident or violent event. The following can all result in damage to the spinal cord:
A violent attack such as a stabbing or a gunshot
Diving into water that's too shallow and hitting the bottom
Trauma during a car accident (specifically, trauma to the face, head and neck region, back, or chest area)
Falling from a significant height
Head or spinal injuries during sporting events
Electrical accidents
Severe twisting of the middle portion of the torso
Symptoms-
Some symptoms of a spinal cord injury include:
Problems walking
Loss of control of the bladder or bowels
Inability to move the arms or legs
Unconsciousness
Headache
Pain, pressure, stiffness in the back or neck area
Signs of shock
Unnatural positioning of the head
If you suspect that someone has a back or neck injury:
Don't move the injured person – permanent paralysis and other serious complications may result
Call 911 or your local emergency medical assistance number
Keep the person still
Place heavy towels on both sides of the neck or hold the head and neck to prevent them from moving until emergency care arrives
Provide basic first aid, such as stopping any bleeding and making the person comfortable, without moving the head or neck
Prevention-
Because spinal cord injuries are often due to unpredictable events, the best you can do is reduce your risk.
Some risk-reducing measures include:
Always wearing a seatbelt while in a car
Wearing proper protective gear while playing sports
Nver diving into water unless you've examined it first to make sure it's deep enough and free of rocks
In case you have a concern or query you can always consult an expert & get answers to your questions!
4138
people found this helpful
The brain is not a stagnant realm fed with a granted quota of intelligence and memory at birth. It is always in a state of flux. Exercising your brain in various ways accelerates its ability to perform better. It is in your hands to have a sharper take on situations and occurrences. Playing games that require brainstorming, solving quizzes, crosswords or playing chess makes you feel rejuvenated and tired at the same time; the reason being activated brain cells. A healthy brain will affect your life decisions positively and you probably will think rightly before you leap.
Tips to exercise those brain cells:
Meditate and calm your mind: Ten minutes of meditation each day can help you get over anxiety. When your mind is at peace you think out pros and cons with enhanced insight. This composure reflects in each of your actions. Meditation demands your brain to be quiet when it is accustomed to work; you therefore have greater control over it.
Music can improve your brain abilities: Music is the best antidote for a sloppy brain. Music excites the neurons healing a bruised memory. It gifts you with clarity of thought. Apart from listening to music one must try to play a musical instrument. Teaching yourself things puts your mind through a strict regimen of constructive activities.
Take out time to learn a new language: We are paralyzed the minute our brain gives up. Due to several external and internal reasons each one of us is likely to suffer from cognitive disorders on being subjected to extreme pressure or shock. Trying to learn a new language motivate your brain cells to have a wider vocabulary, which further restricts your chances of brain damage.
Mental mathematics could better your intelligence: Calculators, computers and phones are ridding us of our ability to compute individual data. Computation and consolidation of data helps your mind to work faster with precision. So, you now know those lessons on mental mathematics in childhood were actually the key to a well rounded brain.
Think of something novel: The more the number of neurons the merrier is your brain. Take pains to direct your mind on a novel track. Thinking beyond what is given and expected helps your brain grow new neurons. It builds up your creativity letting you discover more of your capabilities. In case you have a concern or query you can always consult an expert & get answers to your questions!
4597
people found this helpful
Sciatica refers to the pain one experiences due to the irritation or compression of nerve roots contributing to formation of Sciatic nerve. The sciatic nerve is the longest and widest nerve in the body, running from the lower back, down to the back of each leg. The pain can occur in the lower back and spread to the hips, buttocks and leg. Sciatica generally affects one side of the body. There are numerous causes of irritation of the sciatic nerve and sciatica.
Some of them are:
Spinal Stenosis: The narrowing of the spinal canal caused by natural wear and tear of the vertebrae (individual bones in the spine protecting underlying nerves) of the spine is known as spinal stenosis. The narrowing may put pressure on the roots of the sciatic nerve, causing pain.
Herniated Disc: A disc is made up of cartilage and acts as a cushion between vertebrae, allowing flexibility of the spine. A herniated or slipped disc occurs when a disc is temporarily pushed out of place, putting pressure on the sciatic nerve.
Spondylolisthesis: It is a condition where one of the lower vertebrae slips forward over another. This also causes a collapse of the disc space between both, causing the nerve to get pinched. This may cause sciatica.
Piriformis Syndrome: Piriformis is a muscle found deep inside the buttocks, which connects the lower spine to the upper thighbone, running directly over the sciatic nerve. Spasming of this muscle can pressurize the sciatic nerve, triggering symptoms of sciatica.
Sacroilitis: Sacroillac joints are the place where the lower spine meets the pelvis and inflammation of one or both of these joints causes sacroilitis. This can give rise to symptoms of sciatica as it causes pain in the lower back, buttocks and legs.
Spinal tumors: Very rarely, tumors growing inside or along the spine may put pressure on the sciatic nerve.
Infection or injury: Muscle inflammation, infections, fractures or any other spinal injury may lead to irritation or compression of the sciatic nerve.
Pregnancy: Pregnant women may suffer from sciatica due to weight gain, expansion of the uterus or increased fluid retention or other changes occurring in the body, which put pressure on the sciatic nerve.
Other causes: Osteoarthritis and fractures caused by osteoporosis may also affect the sciatic nerve, producing symptoms of sciatica.
In case you have a concern or query you can always consult an expert & get answers to your questions!
3982
people found this helpful
To Do 84 Blood Tests (Diabetes, Cholesterol, Kidney, Liver, Heart, Pancreas, Vitamins, Blood etc) without visiting a lab (Home Collection), please see www.pgmed.org/lab
A Brain Tumour can be defined as an abnormal growth of the tissues in the brain, which can disrupt the proper brain functions. Generally, the cells in the human body die and are replaced by new cells, while in the case of a tumour, the old cells do not die and form an accumulation and continue to grow to form a mass as more and more cells are added to it.
Symptoms of Brain Tumour:
Headache: Having headache on regular basis, without any history of having such frequent headaches in past, which becomes worse because of other pressure related activities, such as sneezing, coughing, exercising might be a possible symptom of brain tumour and issues related to such sudden and frequent headaches should be taken up with the doctor without any further delay.
Seizures: Seizures (fits) are amongst the most common symptoms of brain tumour, which might be limited to a particular body part or the whole body. Seizures might even continue after the treatment of brain tumour because of the left scar tissues in the brain.
Numbness in arms/legs: Numbness in any body part, especially arms and legs should also be get evaluated timely, so that, if the possible reason behind them is a brain tumour, then the same could be treated well on time.
Balancing problems: Poor coordination and balancing problems also arise as the most prominent symptom for the brain tumour and hence such small changes must be evaluated and the person suffering should be taken to a doctor immediately to get treated without any delay.
Memory problems: Lack of concentration, poor memory and short term memory loss are few of the possible symptoms that indicate the presence of tumour.
Nausea or vomiting: Nausea or vomiting might be the symptoms of many other possible health issues, but a headache supported by nausea and/or vomiting is one of the many symptoms of a brain tumour and hence should not be ignored.
Facial paralysis: The inability to keep the facial activities under control also indicates the presence of a possible brain tumour and the same should also be diagnosed as soon as one experiences it.
Change in vision: A person suffering from a brain tumour might also experience changes in the vision, dizziness, blurry vision, among other sight-related issues.
Change in speech: The inability to speak properly and changes in the speech of a person may also indicate a possible presence of a tumour.
Hearing problems: Sudden occurrence of hearing problems and other hearing-related disorders might have a brain tumour as a possible reason.
Diagnosing a brain tumour may include one or more of many tests, including CT scan, Magnetic Resonance Imaging (MRI), Angiogram and biopsy. One should never ignore the symptoms of a brain tumour and should get himself/herself checked since the brain tumours might result in permanent damages to the brain; hence such issues should never be ignored.
3885
people found this helpful
What is Parkinson's disease?
Parkinson's disease is a progressive and degenerative disorder of the Central Nervous System that mostly affects older people. It is a chronic disease and the symptoms develop over a period of time. The characteristic symptoms of Parkinson's are rigidity, shaking, bradykinesia (slowness in movement) and shuffled gait. Anxiety and depression also seem to be common in advanced stages of Parkinson's disease. In addition to the motor symptoms, the cognitive function of the brain is also compromised.
Degeneration of the nerve cells in the substantia nigra of the brain results in the reduction in production of dopamine which is a neurotransmitter in the brain. Neurotransmitters relay impulses from one nerve to the other. This is what is mainly responsible for the motor symptoms in Parkinson's. Although, Parkinson's is not a curable disease, it can be controlled and the progress of the disease can be kept in check with certain medications.
What causes Parkinson's disease?
The cause of Parkinson's is mostly idiopathic, i.e. the cause is unknown and is not specific. However, there have been cases which show that it can be attributed to factors such as genetic and environmental factors.
What are the symptoms of Parkinson's?
The symptoms of Parkinson's can be classified as Motor symptoms and Non-motor symptoms:
Motor Symptoms
Bradykinesia: Slow movement
Tremor of limbs
Rigidity or stiffness of trunk and limbs
Impaired balance and difficulty in coordination or postural instability
Non-motor Symptoms
Anxiety and fear
Loss of energy and fatigue
Excessive salivation
Weight gain or weight loss
Cognitive problems such as difficulty in remembering, confusion, dementia
Parkinson's disease is not curable, but when detected early, medicines are prescribed to give symptomatic relief. Dopamine substitutes are prescribed to the patient to relieve the motor symptoms.
In case you have a concern or query you can always consult an expert & get answers to your questions!
3876
people found this helpful
Are you experiencing excruciating headache? you probably didn't know but you could be suffering from brain aneurysms. It is described as bulge formation in the blood vessel in the brain. It is a totally asymptomatic condition as one does not display any symptoms until the bulge vessel ruptures which may result in blood releasing in the skull which may further lead to a stroke. The bulge is often formed in the gaps between the tissues covering the brain and brain itself.
Most common treatment options for ruptured aneurysm
There are two common treatment options for a ruptured brain aneurysm endovascular coiling and surgical clipping. Both these procedures have certain risk factors, therefore it is best to discuss the details with a neurologist. The endovascular coiling is a less invasive process where the surgeon inserts a hollow tube or catheter into an artery and threads it through the body to reach an aneurysm. Then a guide wire is sent to push a soft platinum wire through the catheter. This coils up and disrupts the flow of blood into the aneurysm and leads to blood clotting. The clotting is essential in sealing off the aneurysm from the artery.
The surgical clipping is a process used for closing off the aneurysm, and a section of the skull is required to be removed for assessing the affected part. It also helps in locating the blood vessel that is responsible for the problem. Finally, a metal clip is placed on the neck of the aneurysm to stop the flow of blood. Though endovascular coiling is less invasive and said to be safer, adequate post-treatment care is necessary to minimize risks.
To treat larger aneurysms, a treatment called flow diverters may be useful. Since, the treatment is decided based on the size, location, apperance and your health condition, your doctor will be the best person to take the final call.
Other procedures to treat symptoms
Other than the surgical procedures several treatments might be prescribed to treat the symptoms and to manage complications. A few commonly advised treatments are:
Calcium channel blockers: One of the most common complications that may arise with an aneurysm is calcium entering the walls of blood vessels which may result in narrowing of walls. Calcium channel blockers are medications may be prescribed by the doctors to deal with the complication
Anti seizure medications: Medications such as levetiracetam, phenytoin, valproic acid, and others are prescribed to treat seizures associated with aneurysms
Procedures to prevent stroke: An insufficient blood flow may result in a stroke and to prevent it, the drug vasopressor is injected intravenously, or angioplasty is performed.
Rehabilitative therapy: Damage to the brain may require the patient to undergo several physical and occupational therapy.
If you suffer from the condition, it is advised to keep a check on the blood pressure and quit smoking as they can help in reducing the risks associated with aneurysms.
In case you have a concern or query you can always consult an expert & get answers to your questions!
3671
people found this helpful
Pituitary tumors are a rare occurrence, and not all of them show some kind of symptoms. However, in some cases, the patients may display few symptoms. This totally depends on whether the tumor is functional or non-functional. When the tumor is functional, it means that they are releasing excess hormones while non-functional tumor would not cause excess release of hormones.
Types of pituitary tumors:
As already pointed, there are two variants of pituitary tumors- functional and non-functional.
Functional adenomas can lead to issues owing to the hormones they release. Typically, a functional adenoma creates an excess amount of a single hormone. The symptoms are dependent on the type of hormone secreted by them.
Tumors which do not lead to excess secretion of hormones tend to become large even before they are noticed. They may lead to different kinds of symptoms when they press against other parts of the brain or nerves or other areas of the pituitary.
Non-functional adenomas which do not lead to any symptoms are often found owing to the MRI or CT scan performed for other health troubles. These tumors are becoming more common since CT scans and MRIs are done more commonly, and these are the most prevalent type of tumors. There is no need to treat them as long as they do not cause any discomfort or symptoms.
Symptoms caused by pituitary tumors:
The carcinomas, as well as macroadenomas, are large enough to press on a nearby nerve or other parts of the brain regardless of whether they are functional or not. This may lead to signs and symptoms such as loss of peripheral vision, headaches, dizziness, facial numbness or pain, blurred or double vision and loss of consciousness. Sudden bleeding into the tumor can lead to loss of consciousness and even death. Depending on the type of nerves affected by the pituitary tumor can cause weakness, unexplained loss or gain of weight, nausea, feeling tired and cold, menstrual changes, erectile dysfunction, and reduced interest in sex, particularly in men.
Treatment of pituitary tumors:
Many patients suffering from pituitary tumors do not need any treatment. However, there are various factors like the size, type, and reach of the tumor that play an important role in deciding whether the patients require treatment or not. Moreover, the age of the patients and overall health conditions are the most crucial aspect in the decision of the same.
Surgical removal of the pituitary tumor is generally advised by the doctor when the tumor is pressing on the optic nerves or when the tumor is overproducing some hormones. On the other hand, radiation therapy makes use of high-energy X-rays for destroying tumors. Lastly, treatment with medicines can help in blocking excess secretion of hormone and even shrink certain types of pituitary tumors.
In case you have a concern or query you can always consult an expert & get answers to your questions!
3622
people found this helpful
Brain mapping is a technique where the biological quantities of a human brain are represented as spatial quantities resulting in maps. As with many other medical technologies, brain mapping is fast-evolving as well. Among several uses, brain mapping is chiefly used while performing surgery on the brain.
When surgery is to be performed on the brain such as surgery for epilepsy, the surgeon would want to comprehend how the brain areas are affected by seizures. The surgical intervention is meant for removing as much as seizure focus as possible while preserving crucial functions like understanding, speech, vision, movement, and sensation.
Why is brain mapping performed?
Brain mapping is a process which helps in identification of functions of various parts of the brain. Mapping the brain by stimulating different areas of the brain areas can aid in creating a map for a particular person. The map allows the doctor in understanding what parts of the brain are responsible for performing critical functions including sensation, movement, speech and other functions.
Which functions of the brain can be mapped electrically?
Typical areas of the brain which have motor, language, visual and sensory functions are needed to be mapped. When current is applied to a single area at a time, the doctor understands which part of the brain is responsible for which function.
When the patient is not able to speak due to the current, then the area is likely to be crucial for language function. If the limbs, face or trunk of the patient stop moving as the current passes, the area that is tested is responsible for movement. On the other hand, if the individual experiences tingling, numbing, and other sensations when the current is applied, it means that a sensory region is discovered.
How is electrical brain mapping performed?
Electrical brain mapping for guiding brain surgery for epilepsy can be performed in two distinct processes: directly during the surgery or in a two-stage procedure.
Two-stage procedure:
In the first stage of the process, the surgeon creates an opening in the skull which helps in exposing the surface of the brain. Small electrical contacts or electrodes are placed on the brain surface even though no brain tissue is removed. As soon as the electrodes are in the right position, the scalp is closed. The electrodes not only record the seizure of the patient electrically but also allow mapping of various areas of the brain. The last stage is surgery where abnormal brain tissues are removed.
Brain mapping process during surgery:
Electrical brain mapping may also be performed during the surgery which exposes part of the brain. This is termed as intraoperative brain mapping since it occurs while performing the main operation. The process of mapping may last for an hour to several hours at a stretch.
Brain mapping is also used to diagnose neurodegenerative diseases like Alzheimer's and Parkinson's. In these cases, the brain map shows extreme shrinkage of the brain due to tissue loss. If you wish to discuss about any specific problem, you can consult a Neurosurgeon.
3381
people found this helpful
Getting Hallucinations is a mental condition where a person sees, feels, hears, and tastes things that actually don't exist beyond one's heightened imagination or delusion. It involves the experience of perceiving something not present. Hallucinations can be pleasing or frightening. However, there is almost always an identifiable cause behind it.
They can be triggered by:
Taking hallucinogenic or psychotropic substances
Mental conditions like dementia and schizophrenia
Neurological conditions like Alzheimer's disease or Parkinson's disease
Macular degeneration, leading to loss of vision
Migraines and brain tumor can also lead to such delusions
Some of the signs of hallucinations:
Hearing voices: The medical term for hearing voices is called an 'auditory hallucination'. A person may sense sounds or noises coming from inside or outside of their mind. The noise might be random or disrupting. One might also feel the voices talking to each other or trying to tell them something. Most of the times, these voices come from inside the person's mind; or in some cases, one's heightened perception may make a normal noise delusional.
Seeing things: This is also called visual hallucinations. For instance, one may see unnatural things like a floating chair in thin air. It all depends on a person's perception. Sometimes these hallucinations appear as bright flashy spots or rays of light.
False sense of taste and smell: Technically these are known as gustatory and olfactory hallucinations respectively. One may feel a kind of odor coming from one's body or surrounding; or a person might feel that something he/she is drinking or eating has an odd taste. This is again heightened mal-perception causing delusional sensory activities.
Tactile hallucinations: This is when a person feels things that don't exist. One may feel that he/she is being touched or tickled even when no one else is around or that insects are crawling beneath the skin. One may experience strange sensations, which are not a part of a reality. If you wish to discuss about any specific problem, you can consult a Neurosurgeon.
3454
people found this helpful
View All Feed
Near By Doctors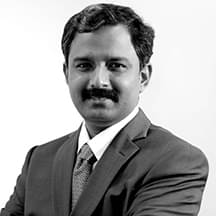 MCh, MBBS, MRCS (UK)
Neurosurgeon
Boston Brain & Spine Care,
Book Appointment