Personal Statement
To provide my patients with the highest quality healthcare, I'm dedicated to the newest advancements and keep up-to-date with the latest health care technologies.
...more
To provide my patients with the highest quality healthcare, I'm dedicated to the newest advancements and keep up-to-date with the latest health care technologies.
More about Dr. Aswin
Dr. Aswin is a renowned Dentist in Mylapore, Chennai. You can consult Dr. Aswin at Dr. Smilez Alwarpet Dental Clinic in Mylapore, Chennai. Don't wait in a queue, book an instant appointment online with Dr. Aswin on Lybrate.com.

Lybrate.com has an excellent community of Dentists in India. You will find Dentists with more than 37 years of experience on Lybrate.com. You can find Dentists online in Chennai and from across India. View the profile of medical specialists and their reviews from other patients to make an informed decision.
Info
Location
Book Clinic Appointment with Dr. Aswin
No 1/1 Aditi Apts, Anandapuram, Mylapore. Landmark:Near Woodlands Hotel, Chennai

,

Chennai
Get Directions
Services
Submit Feedback
Feed
Nothing posted by this doctor yet. Here are some posts by similar doctors.
Shared 3 years ago • Featured Tip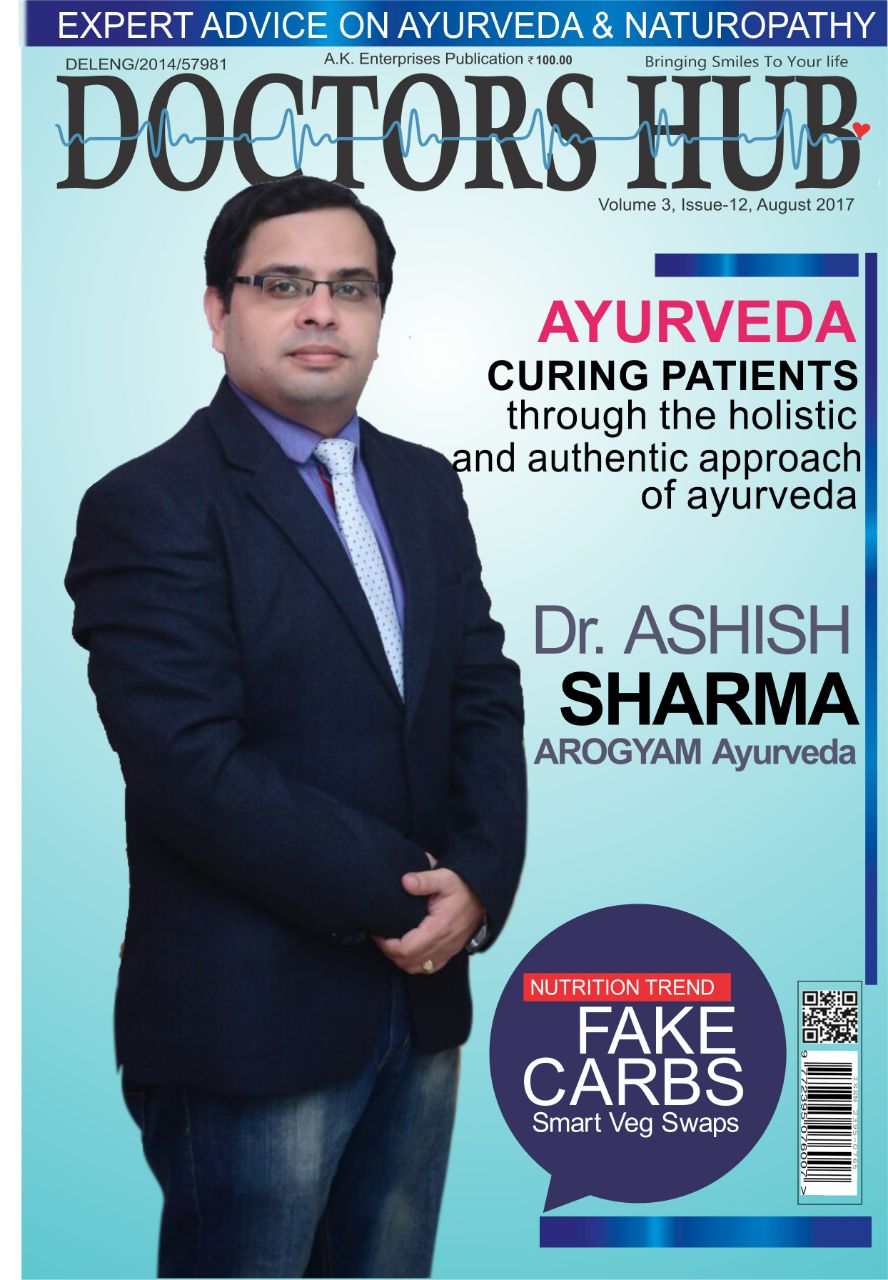 M.Sc - Psychology, PGDEMS, Bachelor of Ayurveda, Medicine and Surgery (BAMS)
The ancient practice of oil-pulling is witnessing a resurgence. More and more people are touting the benefits of coconut oil-pulling for dental health. Do you know what oil pulling is?

Well, oil pulling is an ancient remedy that uses oils, such as coconut oil to clean and detoxify your mouth of germs and bacteria. It is one of the simplest technique, which you can do without a hassle.

To do oil pulling, all you have to do is take one spoon of coconut oil in your mouth for about 10-20 minutes every day and swish it inside the mouth. Swishing it will help remove the germs and all those small pieces of food that gets lodged away inside the teeth. Timing is the key here. Because you have to ensure that it is long enough to break through the plaque and bacteria and absorb toxins, but not so long that it reabsorbs toxins!

Spit it out in a trash can, as coconut oil can solidify in the drains! Rinse well with warm or normal water.

Once that?s done, it is recommended that you brush your teeth thoroughly. You will notice that your teeth will become smoother and shinier. Slowly and steadily, they will become whiter as well.

And don't worry! Unlike other practices, this remedy isn't based on pseudo-science. In fact, researchers suggest that it is actually beneficial and helps in problems such as gingivitis, plaque, microorganisms and reduce problems like bad-breath or gum issues.

While it is incredibly beneficial, it is recommended that oil pulling shouldn't be used as a substitute for regular dental cleaning. So, make sure that you are always brushing your teeth on a regular basis to keep your mouth cleaner, fresher and healthier than ever!

If you have any more questions on this topic, click on consult privately to ask me.

From Lybrate: If you found this tip useful, please thank the doctor by clicking on the heart icon below. Also, spread good health by sharing this tip with your loved ones over WhatsApp, Facebook and other media.
1038
people found this helpful
Asked for female, 26 years old from Navi Mumbai
Swelling could be because of infection and accumulation of pus. You need to take antibiotics and painkiller before undergoing removal of your tooth.
1
person found this helpful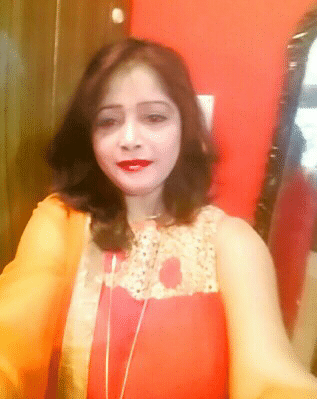 Yellow stains dosnt go with brushing only.You need scaling and bleaching done . Use colgate visible white toothpaste . Avoid things that cause stains like excess of tea, coffee, chocolates, tobacco products, pan, gutka, alcohol and smoking.
1
person found this helpful
Shared 3 months ago • Featured Tip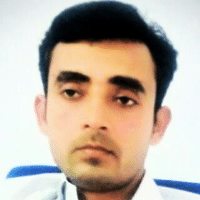 Bachelor of Ayurveda, Medicine and Surgery (BAMS)
Ayurveda, Lakhimpur Kheri
हमारे शरीर में दांतों के महत्त्व से कौन इनकार कर सकता है. जब बात दांतों की है इसे धारण करने वाले मसूड़ों को अनदेखा नहीं कर सकते हैं. मसूड़ों में में आने वाली समस्याओं का प्रत्यक्ष प्रभाव दांतों पर पड़ता है. इसलिए जब भी सूजन हो, उनमें कमजोरी आए, ब्रश करने के बाद खून आए, दांत हिलने लगें और मुंह से लगातार दुर्गंध आए, तो ये सभी मसूड़ों की समस्या के लक्षण हैं. जब ये लक्षण नजर आएं तो तुरंत इसका उपचार शुरू कर देना चाहिए क्योंकि इससे शुरुआती चरण में छुटकारा पाना आसान है. लेकिन समस्या के बढ़ जाने पर बहुत मुश्किल हो जाता है.
1. प्रारम्भिक लक्षणों को अनदेखा करना
किसी भी समस्या को यदि आप प्रारंभ में सुलझाने का प्रयास करें तो उसका निदान बेहतर और आसान होता है लेकिन यदि आप शुरुवात में उसे अनदेखा करेंगे तो आपको गंभीर परिणाम भुगतने पड़ सकते हैं. जब भी आपको मसूड़ों में सूजन होना, उनका कमजोर पड़ना, ब्रश करने के बाद खून आना, दांत हिलना और मुंह से लगातार दुर्गंध आना आदि मसूड़ों की समस्याएं नजर आयें तो आप सावधानी से इसका उपचार शुरू कर दें. क्योंकि यदि आप देर करेंगे तो इसके दुष्परिणाम के रूप में दांतों का टूटना और कई अन्य रोगों उत्पन्न हो सकते हैं. मसूड़ों में में आने वाले सूजन या खून को हलके में नहीं लेना चाहिए.
2. नियमित रूप से ब्रश न करना
रोजाना ब्रश करने से पुरे मुंह की स्वच्छता बनी रहती है. इसलिए नियमित रूप से ब्रश करने पर आप दांतों और मसूड़ों की कई समस्याओं से बच सकते हैं. लेकिन नियमित रूप से ब्रश न करना, आपके दांतों में ब्लॉक प्लाक पैदा कर सकता है. यही प्लाक नहीं हटाए जाने पर टार्टर बन जाता है. टार्टर को ब्रश भी साफ नहीं कर पाता है. ऐसे में आपके पास सिर्फ प्रोफेशनल क्लीनिंग के द्वारा ही सफाई का एकमात्र विकल्प रह जाता है. इसके कई संभावित कारण हैं जैसे धूम्रपान, डायबिटीज, आनुवांशिक कारण, कमजोर रोग प्रतिरोधी क्षमता आदि.
3. गिन्गिविटिज
जब मसूड़ों की समस्याएं बढ़ जाती हैं तो इसे गिंगिविटीज़ भी कहते हैं. इस दौरान आपके मसूड़ों का लाल होना, सूजन और दर्द, ब्रश करते समय मसूड़ों से खून आना, मसूड़ों का दांतों के ऊपर निकल जाना और लगातार सांस से बदबू आना जैसे लक्षण दिखाई पड़ते हैं. गर्भवती महिलाओं में ऐसी समस्या होना आम बात है. इसलिए उन्हें अपनी सेहत व दांतों का ख़ास ख़्याल रखना चाहिए.
4. मसूड़ों की बीमारी
जब हम प्रारंभिक लक्षणों को अनदेखा कर देते हैं तो मसूड़ों की ये बीमारी की दूसरे स्टेज पर पहुँच जाती है. इसके संकेत हमें मसूड़ों और दांतों के बीच मवाद बनने, दांतों का गिरने, दांतों व मसूड़ों के बीच बहुत अंतर आने, और खाने को चबाते समय सभी दांतों की स्थिति में बदलाव आने के रूप में नजर आता है.
5. मुंह की सफाई न होना
मसूड़ों की समस्याओं के प्रमुख कारणों में से एक ये है, मुंह की साफ-सफाई का ध्यान न रखना. जैसे खाना खाने के बाद हमें ठीक से कुल्ला कर लेना चाहिए जिससे दांतों के बीच फंसे कई चीजें जो बाद में सड़ सकती हैं, वो बाहर निकल जाती हैं. रोजाना ब्रश तो करना ही चाहिए. यदि आप नियमित रूप से ऐसा करेंगे तो आप इन परेशानियों से पहले ही बच सकते हैं.
6. डेंटल ट्रीटमेंट
कई बार ऐसा होता है कि मसूड़ों या दांतों से संबंधित परेशानियों को अनदेखा करने से कई ऐसी परेशानियाँ उत्पन्न हो जाती हैं जिनमें डेंटल ट्रीटमेंट की आवश्यकता होती है. दांतों से प्लाक और टार्टर हटाने के लिए आप प्रोफेशनल क्लीनिंग करवा सकते हैं. कभी-कभी मसूड़ों की समस्या में रूट प्लानिंग करवानी पड़ती हैं. इससे दांतों की जड़ से बैक्टीरिया साफ हो जाते हैं.
7. चिकित्सकीय परामर्श न लेना
मसूड़ों से संबंधित समस्याओं में कई बार चिकित्सकीय परामर्श की भी आवश्यकता होती है. समय रहते चिकित्सकीय परामर्श लेना कई परेशानियों को दूर कर सकता है. लेकिन आप समय रहते चिकित्सकीय परामर्श नहीं लेंगे तो परेशानियाँ बढ़ सकती हैं. ऐसी समस्याओं में की समस्या में डॉक्टर एंटीबायोटिक्स का परामर्श भी देते हैं.
8. अन्य कारण
मसूड़ों की कई समस्याओं में कुछ घरेलू उपचार भी कारगर होते हैं. कई समस्याएं जो प्रारंभिक अवस्था में होती हैं. इन समस्याओं के उपचार में आप आंवला, नीम की पत्तियां, काली मिर्च और काला नमक जीरा, सेंधा नमक, हरड़, दालचीनी, दक्षिणी सुपारी आदि का इस्तेमाल कर सकते हैं.

3
people found this helpful
Asked for Female, 24 years old from Jalandhar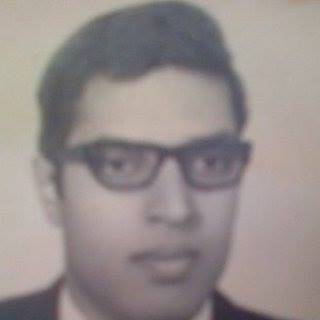 Dear lybrate-user you have asked about your mother having mouth ulcers ,basically the Common Causes of Mouth ulcers Nutritional deficiencies such as iron, vitamins, especially B12 and C Poor dental hygiene Food allergies • Stress • Infections particularly herpes simplex • Biting the cheek • Hormonal imbalance • Bowel disease • Skin disease basic precautions and Home Remedies for Mouth Ulcers 1: Grate some fresh coconut. Extract the milk and gargle with this 3-4 times a day. 2 Keep 1 glass of chilled water and 1 glass of hot water ready at hand. Gargle alternately with hot and cold water. 3 Boil 2 cups of water. Add 1 cup fenugreek leaves and remove. Cover and keep for sometime. Strain the water and gargle 2-3 times a day. 4 Boil 1 tsp of coriander seeds in 1 cup of water. Remove when slightly warm gargle. Repeat 3-4 times a day. 5 Chew on 5-6 tulsi (holy basil leaves) and sip some water. Repeat 5-6 times a day. 6 Eating raw tomatoes helps rid mouth ulcers. Can also gargle with tomato juice 3-4 times a day. Apply benzocaine for pain and boroglycerin mouth paint regularly.
Asked for male, 19 years old from Delhi
The simplest method of removing minor surface stains is polishing, or micro-abrasion if staining is more intrinsic. Provided that your discolouration is not due to inadequate enamel exposing the dentin, tooth whitening (bleaching) is often the most effective treatment for yellow stained teeth. Advance procedures can be done with laser. Use snowdent tooth paste for whitening until then. Apply snowdent paste on the teeth. Wait for 10 to 15 min. Then brush your teeth with the same paste. Applying it overnight for better results.
5
people found this helpful
View All Feed
Near By Doctors

MDS - Orthodontics
Dentist
Book Appointment

MDS - Oral Medicine and Radiology, BDS
Dentist
Book Appointment

BDS, DDS
Dentist
Vajra Dental & Implant Centre,
Book Appointment