About
Our medical care facility offers treatments from the best doctors in the field of General Physician.Our goal is to provide a compassionate professional environment to make your experience...
...more
Our medical care facility offers treatments from the best doctors in the field of General Physician.Our goal is to provide a compassionate professional environment to make your experience comfortable. Our staff is friendly, knowledgable and very helpful in addressing your health and financial concerns.
More about Medquick Healthcare
Medquick Healthcare is known for housing experienced General Physicians. Dr. Rohith P A, a well-reputed General Physician, practices in Chennai. Visit this medical health centre for General Physicians recommended by 61 patients.
Timings
Location
No 1/216A,Gangai amman koil street,vadakkupattu main road,medavakkam,chennai600100
Pallavaram
Chennai,
Tamil Nadu
-
600100

Get Directions
Photos (3)



Doctor in Medquick Healthcare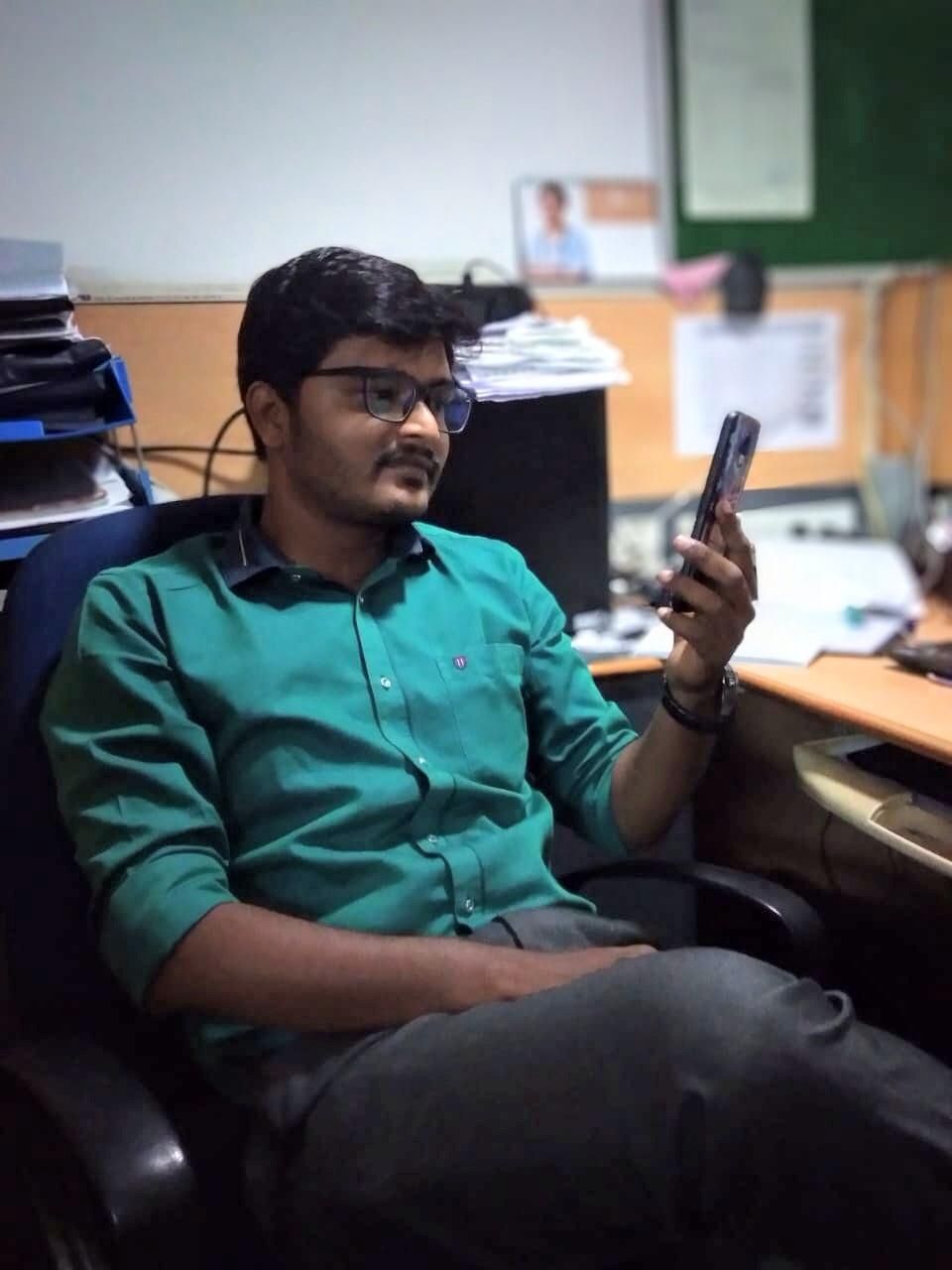 Services
Submit Feedback
Submit a review for Medquick Healthcare
Your feedback matters!
Write a Review
Patient Review Highlights
"Helped me impr..."
1 review
"Practical"
1 review
"knowledgeable"
2 reviews
"Very helpful"
4 reviews
Reviews
Naresh
Jun 9, 2018
Dr. Rohith Pa provides answers that are knowledgeable. Thank you
Feed
Feeling acidic after eating a heavy meal can often make you regret those last few morsels. This acidic sensation is known as acid reflux or Gastroesophageal reflux disease, better known as GERD. GERD occurs when the functioning of the lower oesophagus muscles is restricted. This makes the undigested food in the stomach and stomach acids leak back into the oesophagus.
Thankfully, this is not something you have to live with and a few simple lifestyle changes can help resolve the situation.
Do not lie down after eating: When your body is in a horizontal position, there are higher chances of food being regurgitated into the oesophagus. To avoid this, finish your meals at least 3 hours before going to bed. Sit upright while eating and do not lie down or slouch immediately after eating. This gives the food time to be digested and move out of the stomach.
Limit your food intake: Overeating is one of the most common triggers of GERD. Cutting down your portion sizes can instantly reduce the number of GERD occurrences. Instead of eating large, heavy meals, shorten the duration between meals and have more frequent small meals.
Avoid foods that trigger acidity: With time, you will soon realise which types of foods trigger an acidic reaction. Some common triggers are onions, peppermint, caffeine, citrus fruits etc. Keeping a diary can help identify such foods and ease your problem.
Quit smoking: Nicotine not only harms your lungs, but can affect your digestive system as well. It is responsible for weakening the muscles that control the opening between the stomach and oesophagus. This allows stomach acids and food from the stomach to re-enter the oesophagus. Alcohol can also worsen GERD symptoms and hence it is better to avoid alcohol is you suffer from frequent bouts of acid reflux.
Lose weight: Overeating, obesity and acid reflux go hand in hand. Being overweight can put extra pressure on your stomach and abdomen, thus pushing food and gastric juices into the oesophagus. Losing this extra weight should effectively resolve your acid reflux problem if you are overweight.
Look at your medications: Some types of medication too can cause acid reflux by interfering with the digestive system and irritating the oesophagus. These types of medication include blood pressure medication, asthma medication, Non-steroidal anti-inflammatory drugs, bisphosphonates, sedatives and painkillers. Do not simply stop taking these medications, but talk to your doctor about replacing them with something else.
5082
people found this helpful
A migraine is one of the worst form of headache. It is reported that over 90 percent of people who suffers from a migraine are unable to work. The intense pain totally makes them vulnerable. A mammoth 113 million workdays are wasted globally due to this problem. This being said, if the pain is slowly starting to set in, it is possible to manage it at the workspace.
Here is a convenient guide to do just that:
1. Pain Medication: If you are a migraine patient, it is likely that you have your migraine medication with you. The first step is to try the medication. If on the other hand, the medication is not available basic painkillers can be given a shot to manage the pain. Basic pain medications, such as ibuprofen are easily available over the counter and are capable of providing temporary relief.
2. Educate co-workers: Despite awareness about migraine pain, many org97704anisations continue to turn a deaf ear about the problem. Instead of fighting with the whole organisations, it makes sense to educate your immediate colleague about a migraine. All you require is 1-2 people who have your back.
3. Control the environment: With the onset of the pain, it becomes more and more difficult to resume work. Few environmental changes such as adjusting the monitor to the eye level, using a sachet of odour neutralizer and switching off the nearest light will help you to manage the pain for few hours.
4. Staying hydrated: Migraine tends to increase multifold if the body is not hydrated. It is, therefore, essential to drink as much water as you can. Apart from water few other drinks such as lime juice and green tea can be of great assistance to hold the pain back for quite some time.
5. Small snacks: Although eating during a migraine can be tough because of the buzzing pain it is a good idea to have small snacks throughout the working hours. An empty stomach creates acidity and further aggravates the pain. Small time snacks such cookies and chocolate bar can come really handy at this time.
6. Get enough air: A centralised workplace can be claustrophobic and intensify the pain for many. Get out of the workspace to get some fresh air. A sudden gush of oxygen can be a welcome relief from the monotonous and crowded office floor.
7. Apply water on the skull: While this might sound like a crazy idea, applying a small amount of water in the middle of the skull can give temporary relief from the throbbing effect of a migraine. If ice is available in the office pantry, make no hesitation in applying it on the migraine side of the forehead. Ice is capable of spreading a cooling effect throughout the forehead and the skull.
5301
people found this helpful
Contaminated food is one of the most common sources of infections in the human body and so the stomach is one of the most commonly affected organs. Whether it is eating raw food or unhygienically prepared foods, the stomach has very high chance of getting infected than other body parts.
One of the most common causes of stomach infection is the norovirus also called as cruise ship virus. Spread through vomitus and faecal material, it is quite contagious and can affect large amounts of people in confined areas like a cruise ship. The common symptoms would include nausea, vomiting, diarrhoea, bloated feeling, abdominal pain (generalised or localised), fatigue, and tiredness.
On the brighter side, there are well-proven measures listed below which are simple and easy to follow that can help avoid stomach infection.
Restore bacterial balance: The good bacteria in the stomach are lost with the stomach flu and restoring it will help in managing the flu. A good amount of probiotics and fermented foods including yoghurt, sour curd, etc., will do wonders by restoring natural flora. Supplements can be taken if required, and these bacteria will restore the ability of the sto97704mach to fight the virus.
Isolation and separation: If there is a close family member affected by the virus, ensure they are staying separately and all their clothing (bedding included) are maintained in an isolated manner. Children and elderly need extra protection, whether they are affected or are in the same household.
Cleaning methods: Since the virus spreads by contaminated faecal matter, vomitus and through surfaces, it is necessary to prevent the spread.

When in doubt, washing hands is very useful. Use soap and water instead of a hand wash. Staying away from picking nose and touching eyes are also useful.
The infected person's clothes should be washed separately in extra hot water and bleached to get rid of the virus.
Using the dishwasher or soaking the washed utensils in extra-hot water is a good way to get rid of the virus.
Surfaces like laptops need to be cleaned more regularly and rigorously
Steam cleaning of carpets is a good idea to get rid of the virus that may be locked there.
Avoid going out or being in close contact for about a week, as the virus needs that much time to clear out completely.

Food habits

Do not eat raw or uncooked foods
Drink loads of water, clear soups, sports drink and lime juice to replace lost fluid.
Eat whole grains and fresh fruits and vegetables that are well-cooked to ensure you get the essential vitamins and minerals.
Following the above measures can help avoid the stomach flu and stay healthy. In case you have a concern or query you can always consult an expert & get answers to your questions!
4657
people found this helpful
Mosquitoes might be tiny creatures, but are responsible for some of the most dreadful diseases, one of them is malaria. Malaria is caused by a parasite that is transmitted through mosquito bites directly or from mother to unborn baby and through blood transfusions. Very widely spread in the Asian and African continents, people travelling here are very cautious of this disease. In areas that are notorious for mosquito infestations, the local people also take preventive measures to ensure mosquito breeding is prevented or at least minimised.
Spread of the disease: When a mosquito bites an infected person, it picks up the parasite from the person and when it next bites another person, the infection is also transmitted. From there, the parasite travels to the liver and into the bloodstream before reaching another individual. While all people are prone to getting the infection, elderly people, children, pregnant women, and immunocompromised people are at greater risk. Also, new travellers are at greater risk than local people, who are to some extent immune to mosquito bites.
Symptoms: The disease is characterised by moderate to severe shaking chills which are more common in the evening, high fever, profuse sweating, headache, vomiting, and diarrhoea. Quite often, there is about a 4-week gap between the time of the mosquito bite and the onset of symptoms. However, in many people, the disease could lie dormant and symptoms manifest when the immunity is severely lowered.
With the gradual progression of the disease, more severe symptoms could evolve as below, and that is when malaria becomes life-threatening.
Cerebral malaria: Once the parasites enter the bloodstream, they can block the minor blood vessels in the brain leading to cerebral oedema and even brain damage. It could eventually result in coma.
Anaemia: There is large-scale destruction of red blood cells, leading to severe anaemia and weakness and fatigue
Breathing problems: Similarly, accumulation of fluid in the lung spaces can lead to pulmonary oedema which causes difficulty breathing and lung failure.
Organ failure: Blood flow blockage to other vital organs like kidneys, liver, and spleen are also possible. The spleen may rupture leading to severe haemorrhage.
Low blood sugar: The malarial parasite per se and the most commonly used medicine (quinine) are both known to cause low blood sugar levels. This can result in coma and even death.
Once the diagnosis is confirmed, treatment usually consists of chloroquine, Mefloquine, quinine sulfate, or hydroxychloroquine. There are various drug-resistant forms of malaria, and they may require combination therapy.
Prevention assumes greater significance with travellers going for vaccines prior to visiting these areas. Even the local people should find ways to avoid breeding of mosquitoes, use mosquito repellents and nets to avoid the infection. In case you have a concern or query you can always consult an expert & get answers to your questions!
4796
people found this helpful
Hi Belly fat is more than just a nuisance that makes your clothes feel tight. Fat inside the belly area is also termed visceral fat, and it is seriously harmful. Here are some ways. 1.eat high protein diet 2.cut your alcohol 3.do aerobic exercises 4.reduce sugary foods. Thanks for your query.
4
people found this helpful
Hi it's because you are doing long rides in bike and tight fittings. Please do this investigation name-scrotal Doppler. Avoid long rides. Drink plenty of water. Review me with reports thanks for your query.
1
person found this helpful
Hi You can reduce your weight by taking liquid diet and by cutting your calories. Eventhough if you do dieting some manual workouts should be done to reduce your weight. I here listing some liquid diets which might help you. 1.strained creamy soups 2.green tea 3.milk shakes 4.juice 5.pudding Thanks for your query.
1
person found this helpful
View All Feed