About
Our goal is to offer our patients, and all our community the most affordable, trustworthy and professional service to ensure your best health.
...more
Our goal is to offer our patients, and all our community the most affordable, trustworthy and professional service to ensure your best health.
More about Geetha's Clinic
Geetha's Clinic is known for housing experienced Gynaecologists. Dr. Geetha.G Ponnuswami, a well-reputed Gynaecologist, practices in Chennai. Visit this medical health centre for Gynaecologists recommended by 55 patients.
Timings
Location
#90 Yadaval street,Padi, Chennai
Padi
Chennai,
Tamil Nadu
-
600050

Get Directions
Doctor in Geetha's Clinic
MBBS, DGO, MD - Obstetrtics & Gynaecology
Gynaecologist
Services
Submit Feedback
Submit a review for Geetha's Clinic
Your feedback matters!
Write a Review
Feed
Nothing posted by this doctor yet. Here are some posts by similar doctors.
Shared today • Featured Tip

PGDM In Cosmetology, Trichology & Weight Managmen, MD, BHMS
When you smoke, so does your baby. If your health isn't enough to make you quit smoking, then the health of your baby should be. Smoking during pregnancy affects you and your baby's health before, during, and after your baby is born.
When you smoke you inhale poisons such as nicotine, lead, arsenic and carbon monoxide. These poisons get into the placenta, which is the tissue that connects you to your baby and sends oxygen and nutrients and eliminates wastes. Smoking significantly increases the risk of pregnancy complications, some of which can be fatal for the mother or the baby. Dangers of Smoking While Pregnant: miscarriage and stillbirth, preterm birth, low birth weight, birth defects, etc.
If you are thinking about quitting, be prepared.
Tips:
1. Make a list of all the reasons and benefits of quitting. Some benefits for your baby for example, lowers the risk of your baby having health problems, etc. and some benefits for you like lowers the risk of future health problems such as heart disease, cancer, and lung problems, etc.
2. Change your daily habits. E.g. Instead of smoking when you read start drinking milk shake or eating a small healthy snack.
3. Have a strong support system. Trying to quit smoking is hard, and having a friend or family member to call when you are on the verge of taking a smoke can really help make a difference. It is also helpful if you are around others who do not smoke.
5. When you feel an urge to smoke, simply look at the list you wrote of reasons to quit.
5. Keep mints or gum (preferably sugarless) on hand for those times when you get the urge to smoke.
6. Stay active to keep your mind off smoking and help relieve tension: take a walk, exercise, read a book, or try a new hobby.
1
person found this helpful
Shared today • Featured Tip

Doctor In Unani Medicine(D.U.M.B.I.M)
Low testosterone in men is sometimes treated medically, with testosterone supplementation. In other cases, it can be treated with lifestyle changes such as efforts to lose excess weight and exercise more.
While testosterone therapy has yet to be approved for women in the United States, some doctors do prescribe it off-label to treat sexual problems and other symptoms associated with low testosterone in women.
When an underlying medical condition is causing or contributing to "low T," treating that condition can return the testosterone level to normal.
Treatment Options-
Testosterone can be delivered to the body in a variety of ways:
Injections into a muscle can be given every few weeks, either by a medical professional or by self-injection.
Patches or gels containing testosterone can be applied to the skin daily.
A tablet-shaped patch known as a buccal system can be applied in the mouth where the upper gum meets the inside of the lip. The patch is changed every 12 hours.
Testosterone pellets are a newer form of treatment. The pellets are inserted under the skin of the buttocks, where they release testosterone for three to four months.
Men and women who are being treated with testosterone need to have follow-up blood tests to assess how they're responding to treatment.
3
people found this helpful
Shared today • Featured Tip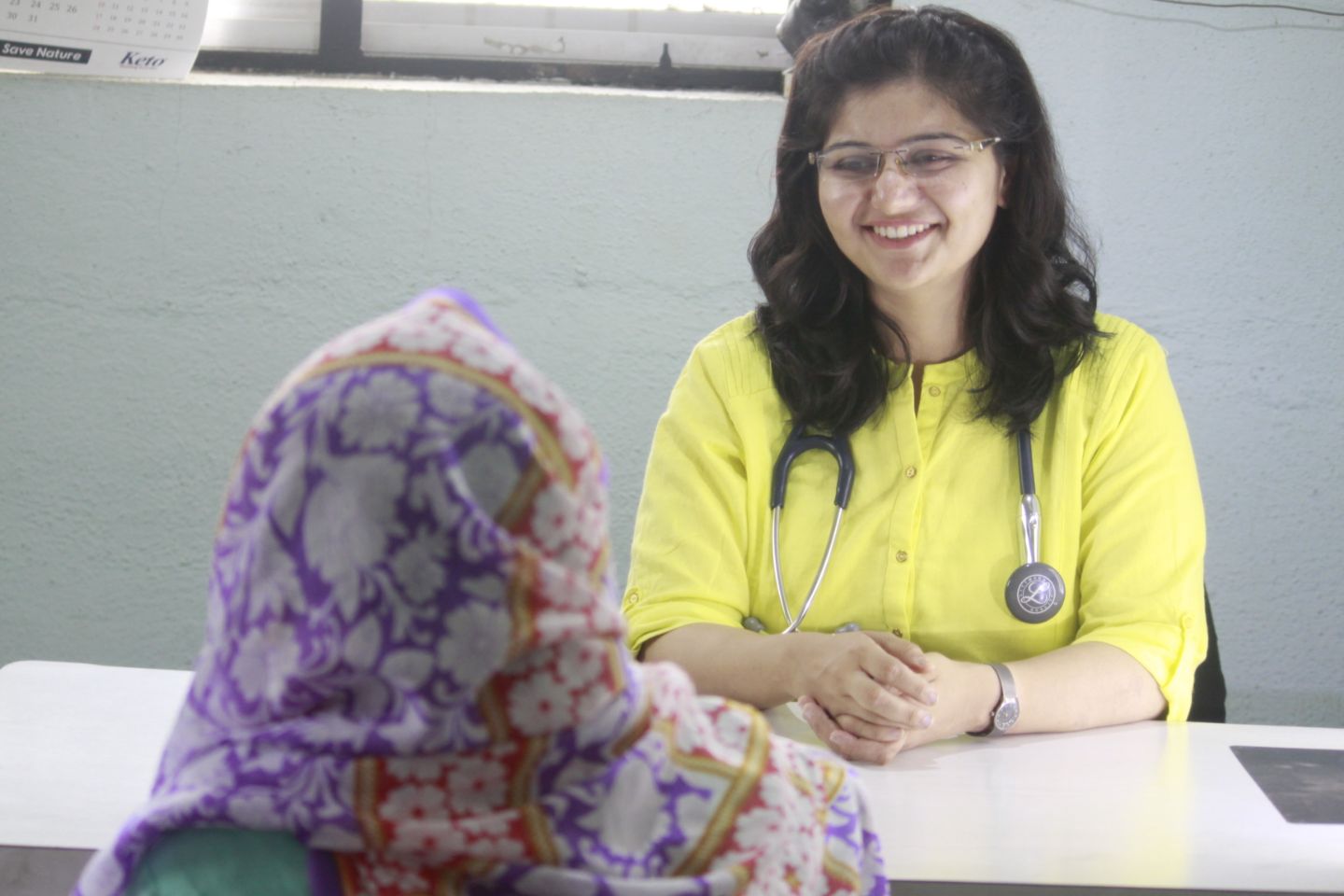 Diabetes management; move on in life
By focusing on improving lifestyle, the right treatment and some precautions you can easily set aside all your worries about diabetes management. Homeopathy is there to help you.
The word diabetes bothers us all; makes us worry about severe health conditions – from infections to amputations, and from sweet-consumption to stroke and heart attack. However, if we make the right lifestyle changes, that would not really hamper our cozy spectrum, we can easily sail through life.
To put the term in simple words: diabetes is nothing but a condition caused by elevated sugar levels due to deficiency in the insulin production or absorption in our body.
Many factors like lifestyle, the lack of exercise, diet, genetics, among others, may lead to either of the three types of diabetes; Type 1 or Type 2 or gestational diabetes. We must focus on managing diabetes in the best possible way.
Your body tells you
You should check for a few simple signs and symptoms for early detection of diabetes. Thirst and dry mouth along with tiredness, fatigue and irritability are a few primary symptoms. You may feel an increased urge for urination, especially, more often during the night. The other symptoms are sudden changes in weight, increased urge to eat sweets, blurred vision, headache and nausea, and skin problems like itchiness and frequent boils.
Understand your tests
Basis these symptoms if you investigate, and if you fasting blood sugar levels (BSL) are between 110mg/dL- 126mg/dL then you have impaired fasting glucose. But if it goes beyond 126mg/dL then you are considered to be diabetic. Post glucose intake of 75 gm, the BSL between 140mg/dL- 199mg/dL is considered to be signaling impaired glucose tolerance and above 200mg/dL is considered diabetic. The normal blood sugar levels in 12 hour fasting are 70 mg/dL to 110 mg/dL and for a post-meal blood glucose level the range is 100 mg/dL to 140 mg/dL In recent times, however, HbA1C levels are given more importance by the doctors, and HbA1C equal to or more than 6.5% are also considered as diagnostic for diabetes.
Examining concerns through the homeopathic window
Homeopathic medicines are never generic. Depending upon your lifestyle a personalized medicine is prepared to control the blood sugar levels. Also, prior to the medicine preparation and selection, a detailed case study of the patient is conducted so that one can have a medicine that will suit his/her lifestyle along with controlled BSL. Use of specific remedies for immediate reduction of high BSL is done by medicines like Phosphoric acid, Natrum phos, Abroma, Syzigium.
Wiping away skin issues
Itchiness and eruptions are common among diabetic patients. A patient comes with a trouble dealing with itchiness and eruptions around groin area. After initial treatment, the eruptions reduced but were not completely cured. After more examination, It was realized that it was a case of Tibea cruris ( fungal infection of the groin area). The high BSL was the reason for these eruptions and itching. Medicine is prescribed to resolve skin complaints and high blood sugar levels. After three weeks the skin issues were cured. After a month the BSL was normal as well.
Controlling blood sugar levels and hypothyroidism
Higher BSL during pregnancy is called gestational diabetes; the BSL is normal pre-pregnancy among these women. Pregnant at 34, patient was diagnosed with gestational diabetes along with hypothyroidism. Post delivery patient complained of urinary infection. Despite exercising regularly and following a diet regimen, and regular intake of medicines patient failed to reduce weight and could not resolve the issues of high BSL. She was then prescribed a medicine to resolve the infection. Considering her schedule, height, and weight I prepared a diet plan for her which led to a loss of 6 kg in three months along with stable BSL and thyroid levels after a span of four weeks. She still monitors her BSL and thyroid levels; all under control with the help of the prescribed homeopathic medicines.
Be careful with future complications
Initially, diabetes may not have a profound effect on your health but as time passes, and especially if it is not managed well, diabetes can result in a range of health complications. You can still alter your present diabetic conditions to avoid complications, which are:
Diabetic retinopathy: A common cause of blindness in the age group 35-60. Can be avoided if you keep a constant check on BSL and go for fundoscopic screening for your eyes. Homeopathic remedies like Tarantula Cubensis and Aurum met are helpful to treat this.
Diabetic nephropathy: This is a diabetic complication wherein the patient suffers from an impaired kidney function along with loss of protein from the urine. The primary symptom is experiencing an increased urge for urination. This follows with nausea, vomiting, tiredness, facial puffiness and swelling on the feet. The homeopathic remedies are Urea Pura, Ampelopsis Quinfolia Apis Mel, Spongia and Lactic acid.
Diabetic neuropathy: High BSL causes injury to the blood vessels supplying nerves leading to tingling and numbness, pain, abnormal sensation to body part, erectile dysfunction and loss of bladder control. Homeopathic remedies like Pumbum met, Hypericum, Secale cor are helpful to aid diabetic nephropathy.
Diabetic foot: The peripheral arteries and nerves around the foot get affected leading to poor blood circulation along with impaired sensation. This would lead to a non healing wound which may further result into gangrene if proper and immediate care is not taken. The homeopathic remedies are Gun powder, Arsenicum Alb and Staphylococcicum.
Walk an extra mile
If you decide to completely rely on medicines without taking extra efforts then you are heading towards the wrong direction. Medicines help in controlling blood sugar levels only if the intake is supported with a particular routine or minor changes in the daily habits and lifestyle. Some of those easy yet important things you must do to help in controlling the sugar levels are:
Regular exercise should include a combination of cardio exercises like a 45-minute brisk walk along with muscle strengthening exercises.

Weight loss helps to repair the metabolic disorder.

Follow a low carbohydrate diet and shift towards high protein and high fiber foods.

Performing yogasanas like mandukasana (frog pose) is beneficial in controlling BSL.
4
people found this helpful
Shared today • Featured Tip

It seems as if walking is one of the latest fitness trends – it's reported to lower your blood pressure, cholesterol, and risk of diabetes, in addition to resulting in fewer injuries than running. And the faster you do it, the more benefits you'll reap. To get your natural pace up to fitness walking levels, you'll need the right posture, the willingness to train, and 30 minutes to an hour four days a week. Are you ready?
Keep the right posture- As you walk, your chin should be up, your eyes gazing directly in front of you, your back straight, chest raised, and shoulders relaxed. It may help if you pretend you're walking in a straight line to keep your body in the correct position.
It'll be easier to be conscious of your body if you take a minute to warm up beforehand – and it'll help prevent injury. Cool down, too, for the same reasons.
Use your arms. Your arms should be at your sides, bent at just under 90 degrees. Cup your hands gently – don't clench them – and swing them front to back, not side to side. They should be going out in front of you, not crossing.
Using your arms will fuel your workout, too, helping you burn more calories. With more muscle groups being used, you'll get more out of your workout.

Take smaller strides. It's a common misconception that taking longer strides helps you walk faster, and on the surface, it makes sense. However, it actually slows you down. How fast can your feet touch the ground if you're taking huge strides? Not very. Take shorter, smaller, quicker steps, and you'll actually get to where you're going faster.
Don't compromise your form to do so. You'll probably have the urge to elongate your steps (it's natural and how you likely normally walk) but resist. Keep good posture, use your arms, and your feet with fly underneath you.
Push off with your toes. You want to roll through from heel to toe when your foot hits the ground. Start with the back of your foot, and move forward, as if you're wiping gum off the bottom of your shoe. Pushing off with your toes also engages your leg and butt muscles, giving you a better workout.
The natural spring of your calf muscles will propel your body forward, keeping your momentum. This landing is natural and how your foot craves to hit the ground – deviate from it and you risk injury.

Tighten your abs and butt. As you walk, flatten your back and tilt your pelvis (your hips) ever so slightly forward. Keeping everything tight and being conscious of your muscles gives you a more full-bodied workout and gets your entire body into gear for faster walking.
Don't think of it as "power walking." When most of us think of "power walking," we imagine people with their arms swinging about, taking wide, almost ridiculous-looking steps. That should not be what your aim is. You want to glide on the ground, not stomp carelessly all over it.
Some professionals are beginning to coin the phrase "fitness walking." And it makes sense – a brisk walk can burn just as many calories as a run, and it's much less damaging for your muscles
4
people found this helpful
Shared today • Featured Tip

MBBS, MD - Chest Medicine, DM Pulmonary Medicine
Air pollution spike in Delhi post-Diwali is now every year story not being controlled by civic agencies. These days, air pollution ranges from very poor to severe category. In recent studies, it was found that not only particulate matter 2.5 and 10 mcg but chemicals and gases from air pollution also contribute to respiratory and cardiovascular diseases. Air pollution in present scenario looks inevitable but some precautionary measures at people's level can reduce its ill effects.
One should avoid outdoor activities in morning and evening hours (particularly respiratory patients). Try to use a properly fitted face mask when to go outside. Avoid visiting heavy traffic areas. Keep house windows and doors closed. The air purifier is only useful in closed space with the air conditioner on.
2
people found this helpful
View All Feed
Near By Clinics