About
We are dedicated to providing you with the personalized, quality health care that you deserve.
...more
We are dedicated to providing you with the personalized, quality health care that you deserve.
Timings
Location
No.12, C.P. Ramaswamy Iyer Road, Natesan Colony, Alwarpet
Alwarpet
Chennai,
Tamil Nadu
-
600018

Get Directions
Doctors in Apollo Spectra Hospital ( Apollo Day Surgery )

MBBS, MS - Opthalmology, DNB - Ophthalmology
Ophthalmologist
Specialities
Gynaecology
A branch of medicine reserved especially for treating female conditions of the reproductive system
Ophthalmology
Concerns itself with the treatment of diseases related to the eye
Network Hospital

No.143, 1st Cross, Srirampuram, Koramangala, 5th Block

,

Bangalore
Get Directions

Plot No.9+10/A S.No.2/64, Opposite Sanas Play Ground

,

Pune
Get Directions

No.156, Tardeo Road, Near Famous Cine Labs, Behind Everest Building

,

Mumbai
Get Directions


J-37, Opposite Jai Club, No.2, Mahavir Marg, C Scheme, Ashok Nagar

,

Jaipur
Get Directions

No.41/42, Sathyadev Avenue, Annamalai Puram, MRC Nagar

,

Chennai
Get Directions

Ujagar Compound, Opposite Deonar Bus Depot Main Gate, Deonar, Chembur

,

Mumbai
Get Directions

A-19/A, Near Kailash Colony Metro Station, Kailash Colony Road, Block-A, Sector-19

,

Delhi
Get Directions

No.66A/2, New Rohtak Road, Block-23 B, Block-2/C, Karol Bagh

,

Delhi
Get Directions

Plot No.1 & 6, Kothaguda X Roads, Near Harsha Toyota Showroom, Kondapur

,

Hyderabad
Get Directions

No.18, Kila Gate Road, Vikas Nagar, Near Sai Baba Mandir

,

Gwalior
Get Directions
Feed
Nothing posted by this doctor yet. Here are some posts by similar doctors.
Asked for female, 41 years old from Solan

U need to do an X-Ray of affected Hip joint. Also de check your Thyroid profile, CBC, Serum calcium n Vit. B 12, Vit. D3. As women are more prone to calcium deficiency, so may be pain is because of that.
1
person found this helpful
Yes, as far as pregnancy is concerned, no chances of conception by having contact in th e luteal phase.
1
person found this helpful
Asked for female, 27 years old from Salem
If the fibroid is in the cavity of the uterus, then only there will be a problem. But fibroids can enlarge during pregnancy and cause pain.
1
person found this helpful
Shared yesterday • Featured Tip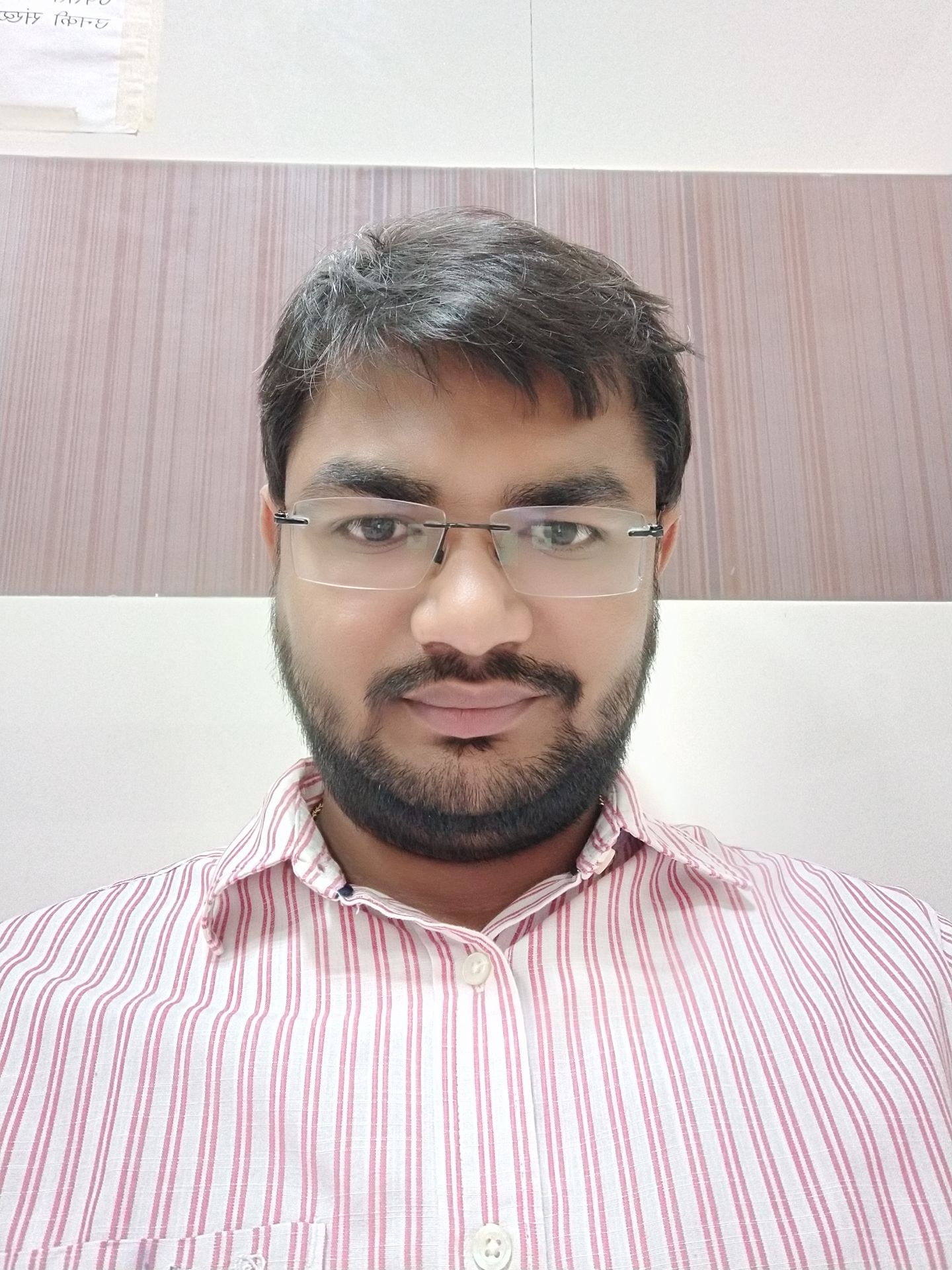 MBBS, MD
General Physician, Lucknow
Mechanical ventilation is the artificial method of assisting a person to breathe with the help of a device called ventilator. It is employed when a person's spontaneous breathing who has been affected and cannot breathe on his/her own.
When is Mechanical Ventilation indicated?
Several injuries or other medical conditions could call for assisted breathing-
• Apnea (inhalation muscles become non-functional) that leads to intoxication and respiratory arrest
• Lung injury or trauma that leads to an inadequate exchange of gases between the lungs
• Acute asthma that requires intubation
• Chronic obstructive pulmonary disease
• Obesity hypoventilation syndrome
• Respiratory acidosis (excessive carbon dioxide in the blood)
• Respiratory distress like tachypnea that leads to rapid breathing
• Hypoxemia (too little oxygen in the blood)
• Muscular dystrophy (weakening of skeletal muscles)
• Amyotrophic lateral sclerosis (neurons controlling the voluntary muscles die)
Duration of artificial respiration
1. It is used for the entire duration of a surgery.
2. Long-term ventilation is necessary for people suffering from chronic illnesses who have been hospitalized. In such cases, special measures are taken to stabilize the trachea.
3. It can be used by ailing persons at home as well.
How is mechanical ventilation performed?
1. A tube is inserted into the trachea. This process is called intubation. The tube goes in through the mouth or nose (endotracheal tube). The tube is kept in place with a metal strap that goes around the head. The other end of the tube is attached to the ventilator. The ventilator pumps oxygen and other gases into the lungs. It can be a painful process, and before surgeries, it is performed under anaesthesia.
2. The tube can be inserted through a surgical hole in the throat. This process is called tracheotomy.
When the ventilator applies pressure to blow air into the lungs, it is called positive pressure. the exhalation can be done by the person himself/herself or if spontaneous respiration is compromised, the ventilator will help pump out the carbon dioxide.
Both types of tubes affect a person's ability to speak because they pass through the vocal chords. Tracheotomy is performed on people who will require ventilation for long stretches of time because endotracheal tubes are uncomfortable and sometimes painful.
Risks associated with artificial ventilation:
1. The gravest risk is that of pneumonia. A person who is undergoing ventilation is already physically weak. And that makes the person susceptible to a wide range of diseases. The tube that is inserted into the trachea allows the entry of different types of bacteria. The result is Ventilation Associated Pneumonia (VAP). Because the tube is always present in the trachea, a person cannot cough. Coughing flushes out many bacteria. VAP is curable with antibiotics.
2. Endotracheal tubes may also lead to a sinus infection
3. Pneumothorax is yet another risk linked with artificial ventilation. Air leaks from the lungs and this causes pain and in extreme cases may even lead to the collapse of the lungs.
4. Because air is pushed into the lungs with pressure, it might cause lung damage.
5. Too much oxygen is also harmful to the lungs.
Taking a person off ventilation
This process is called weaning. The ventilator is turned off but still attached to the person. The person is allowed to breathe on his/her own. If there are difficulties, the ventilator is turned back on. It is like a trial run. Gradually the individual develops the ability to breathe on his/her own.
Mechanical ventilation is a painful and often risky method. But when a person is unable to breathe, it is the only way to save his/her life.
2
people found this helpful
Shared yesterday • Featured Tip

Bachelor of Ayurveda, Medicine and Surgery (BAMS)
While the social stigma pertaining to women's sexuality is being gradually (albeit heavily) dismantled, questions addressing the sexual concerns and problems of women are also more widely and openly discussed now. The debate of whether to completely forgo sexual activity during menstruation is one that continues to share explicitly divided opinions despite everything even till this day.
The idea of intercourse during 'the time of the month' is one that seldom receives an approving nod. Inhibitions relating to the 'mess' and the notion that menstrual blood, sanitary pads, and tampons can lower your arousal rates may underplay the many benefits of engaging in sexual activity during this time.
However, this remains challenged by the many upshots as enlisted below:
- Helps ease cramps
The release of oxytocin and dopamine along with other endorphins alleviate the cramps and body-ache that one might encounter during periods. Sex promotes better blood flow and relieves stress and can help battle mood swings during periods.
- Shortens the length of periods
Many women who engage in sex during menstruation often claim that their periods last for a comparatively shorter span of time than if they hadn't had any intercourse. This is because every time you have an orgasm, the uterus contracts. The muscle spasms of orgasm allow expulsion of blood and uterine lining faster than it is usually subjected to happen.
- No need for lubes
Your flow acts as an active and better lubrication during sex and this also enhances pleasure. This might act as a natural way to deal with dryness during sex and one may avoid store-bought lubrications during the time of the month.
- Chances are that you might actually like it
Changes in hormonal balances during the first few days of periods can make women more desirous of sexual activity and the partners may enjoy a greater level of pleasure. Sex during periods also ushers in a feeling of deeper intimacy between the partners. An intensified sense of libido that one may feel during this time is extremely beneficial to sexual activity. The pleasure is therefore greater and you might actually like it more than sex on normal days!
How to minimize the mess?
If your primary concern is the 'mess' that you're afraid to create, a menstrual cap or female condom may be the solution to your problem. They help reduce the blood flow during sexual intercourse. In fact, even a regular condom can make it less messy, at least for you partner. Sex in the shower also elevates cleanliness while retaining (often increasing) the excitement in your sexual act.


4
people found this helpful
View All Feed