About
Our entire team is dedicated to providing you with the personalized, gentle care that you deserve. All our staff is dedicated to your comfort and prompt attention as well.
...more
Our entire team is dedicated to providing you with the personalized, gentle care that you deserve. All our staff is dedicated to your comfort and prompt attention as well.
More about Adithya Hospital
Adithya Hospital is known for housing experienced General Physicians. Dr. R.Jayaprakash, a well-reputed General Physician, practices in Chennai. Visit this medical health centre for General Physicians recommended by 101 patients.
Timings
MON-SAT
10:30 AM - 12:30 PM
06:30 PM - 08:30 PM
Location
No.7, Barnaby Road, Kilpauk. Landmark: Near To Ponniyamman Temple, Chennai
Kilpauk
Chennai,
Tamil Nadu

Get Directions
Doctor in Adithya Hospital
10:30 AM - 12:30 PM
06:30 PM - 08:30 PM
Services
Submit Feedback
Submit a review for Adithya Hospital
Your feedback matters!
Write a Review
Feed
Nothing posted by this doctor yet. Here are some posts by similar doctors.
MD - Homeopathy ( Paediatric), C.S.D.(Mumbai), BHMS, CIH
Diabetes is basically a disorder of the metabolism causing excessive thirst and the production of large amounts of urine. To further elaborate one need to understand the role of insulin in the body. While eating, the body turns food into sugar or glucose. At that time pancreas is supposed to produce the right amount of insulin to move the glucose from our blood into our cells. In diabetics, the pancreas either produces little or no insulin, or the body cells do not respond to the insulin that is produced. Due to this, glucose levels rise in the blood, floods into the urine and passes out of the body, making the body lose its main source of fuel. Diabetes is of many types, but the most common is Type 1 and Type 2.
How to treat Diabetes:
Controlling blood sugar level is the major goal of diabetes treatment, in order to prevent complications of the disease. Treatment may be in Allopathy or Homeopathy, conventional medicine often uses insulin itself in the treatment of diabetes. Since this is kind of replacement, so diabetes becomes a life-long disease. Homeopathy can be used effectively in the treatment. Let's see how diabetes can be worked with Homeopathy.
Diabetes & Homeopathy
In homeopathy, the main focus is on functioning of the pancreas in efficient insulin production. There are specific medicines which are used effectively in the treatment of all the stages of the diseases.
Homeopathic treatment can help improve the general health of a person with diabetes:
If a person with diabetes is in good health, his or her insulin requirements will be steady and the blood glucose well controlled at the same time.

If the general health is poor, it can be very difficult to achieve good control.
Homeopaths resort to different approaches towards diabetes Management of Blood Sugar. First is when the blood sugar level is very high, the priority is to control it and there are homeopathic remedies that could reduce the sugar. The commonly used remedies are Uranium Nitricum, Phosphoric Acid etc. These are classical homeopathic remedies.
Depending on the level of the blood sugar and the requirement of the patient, doses are given with doctor's consultation. It's a holistic approach in medicine. This treats the patient taking into consideration the mental, emotional and physical peculiarities of the person who is affected with this state. In this, it is considered that the disease is a mere deviation in life force and hence all the efforts are to correct this disorder. The treatment will be to bring into balance the various systems involved in diabetes, for example, pancreas, hormones, and your immune system. Treatment will again be different if you have other ailments along with diabetes.
Homeopathy regards health as a state of balancing the equilibrium of the life force. Whatever treatment is taken it's always advisable to be in regular touch with the doctor and keep sharing the health status with the doctor.
Women tend to develop high levels of blood sugar during their pregnancy (especially within the 24th and 28th weeks), irrespective of whether they already had suffered from diabetes prior to their pregnancy. However, gestational diabetes, if not taken proper care of, might escalate the risks of developing diabetes in the near future for both the mother and the child, accompanied by complications in pregnancy or labor. Gestational diabetes is usually characterized by mild symptoms such as excessive urge to urinate, excessive thirst, blurred vision and fatigue.
Causes:
Insulin, a hormone produced by the pancreas, allows for the utilization of the glucose for energy. The food consumed is broken down by the digestive tract of the body, converting carbohydrates into glucose before releasing it into the bloodstream. The glucose is then absorbed by the cells to be used as an energy source. Now, at the time of pregnancy, the placenta (organ nourishing the fetus) connecting the baby to the blood supply also produces various other hormones in high levels, for instance, estrogen and human placental lactogen. Most of these hinder the normal functioning of insulin in the cells, hence raising the blood sugar count. With subsequent growth of the baby, the placenta keeps on producing more amounts of such insulin resistant hormones to an extent that they are capable of meddling with the development of the baby.
1. Monitoring the blood sugar count at least four to five times a day and keeping it under control might help to ease the complication.
2. A healthy diet consisting of whole grains, vegetables and fruits in the right proportion and limiting sugar or other highly refined carbs meets the nutrition and fiber requirement of the body. Guard against additional weight gain during pregnancy as that hampers the entire process.
3. Exercise or regular physical activities help to normalize blood sugar level by boosting glucose absorption in the cells. Furthermore, exercises also enhance the sensitivity of the cells towards insulin. This means that only a little amount of insulin production by your body would be enough for the transportation of sugar.
4. Medication, If exercise and diet fall inadequate, insulin injections are often administered to control blood sugar count.
5. Keeping the baby under close observation with the help of repeated ultrasound and other tests to record its growth and development is an essential part of the treatment plan.

Bachelor of Ayurveda, Medicine and Surgery (BAMS), Post Graduate Diploma in Hospitality Administration (PGDHA)
MBBS Bachelor of Medicine and Bachelor of Surgery, Certificate Course In Evidence Based Diabetes Management, Certificate Course In Gestational Diabetes Mellitus
Diabetologist, Sri Ganganagar

MBBS, PG Diploma In Emergency Trauma Care, Fellowship in Diabetes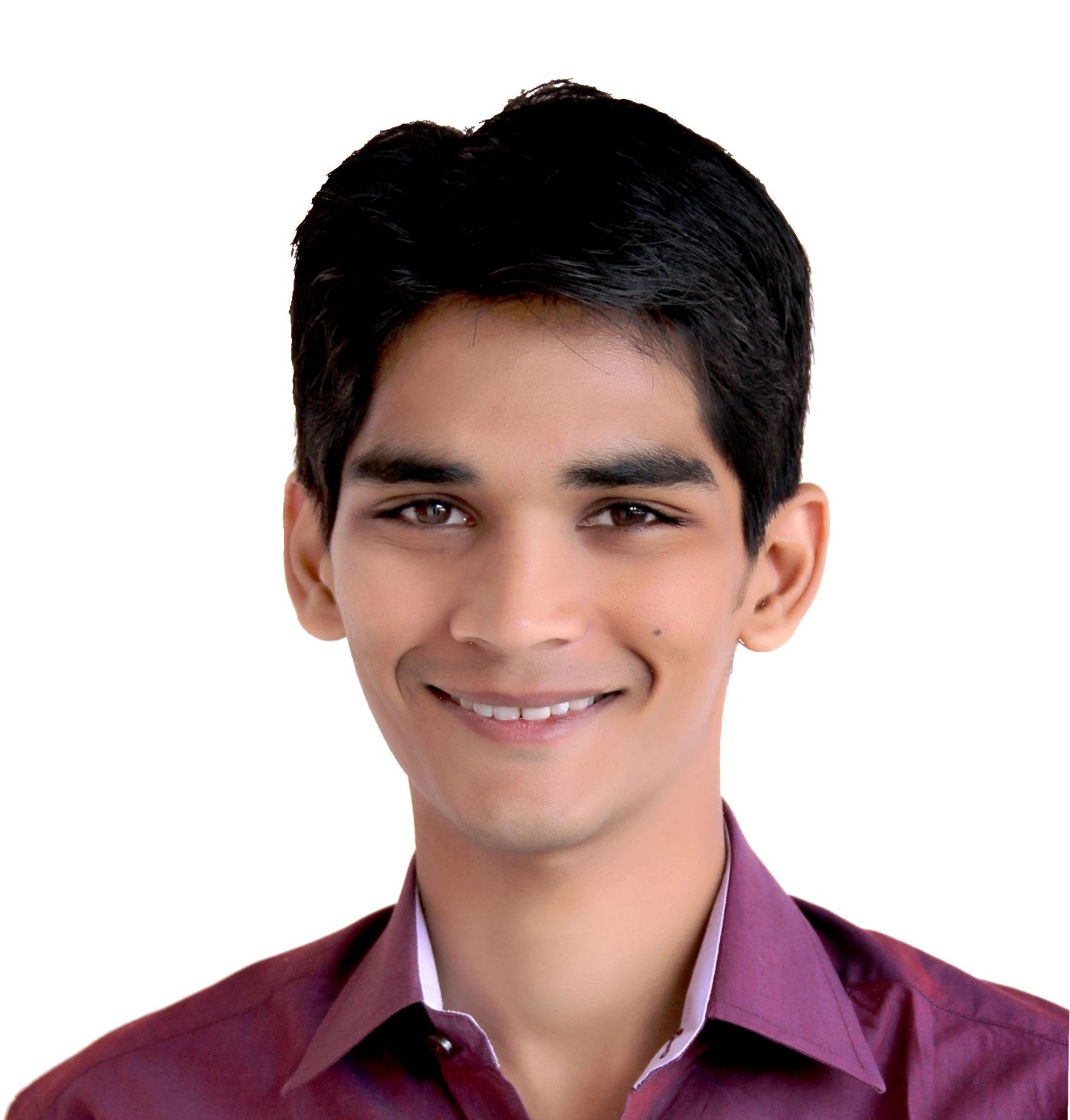 MD (Hom) Medicine, BHMS (Bachelor of Homeopathic Medicine and Surgery (BHMS)), CCAH, MCAH
The tablet which you are taking is an anti allergic tablet. These kind of tablets basically suppress your immune system and hence you get relief. But after taking for longer time it's action will be reduced and stopped. You should switch to homeopathy. Our medicines will act on your immune system and will enhance it. You can consult us online and give your complete history on basis of that the best suitable treatment for you will b planned.
छाती में दर्द का कारण हार्ट अटैक का संकेत हो सकता है पर हमेशा छाती दर्द हार्ट अटैक या हृदय संबंधी बीमारी के कारण नहीं होता है. कई बार छाती दर्द हृदय संबंधी बीमारी के कारण न होकर एनजाइना या अन्य कारण से होता है. कोरोनरी आर्टरी में रक्त के प्रवाह की प्रक्रिया बाधित होने से या बलगम के वजह से उत्पन्न अवरोध के कारण हृदय तक रक्त का प्रवाह कम हो जाता है जिससे ऑक्सीज़न की पूरी पूर्ति नहीं हो पाती है और इस कारण छाती में दर्द होने लगता है. हृदय तक रक्त का प्रवाह कम होने के इस बीमारी को एनजाइना कहते है. इसमें लोगों को छाती कसा हुआ, भारीपन, जलन व ब्रेस्टबोन पर दबाव महसूस होता है. एनजाइना के अलावा अन्य कई कारणों से भी छाती में दर्द हो सकते हैं. एसिडिटी, सर्दी, कफ, बदहजमी, धूम्रपान या तनाव से भी छाती में दर्द हो सकता है. छाती में जिस कारण से भी दर्द हो इसे नजरअंदाज नहीं करना चाहिए बल्कि डॉक्टर से मिलकर यह सुनिश्चित कर लेना चाहिए कि दर्द हार्ट अटैक या हृदय संबंधी अन्य बीमारी के कारण तो नहीं है. छाती दर्द का इलाज इस बात पर निर्भर करती है कि दर्द किस कारण से हुआ है. यदि छाती में दर्द हार्ट अटैक या हृदय संबंधी किसी बीमारी के कारण हुआ हो तो डॉक्टर से उचित इलाज करानी चाहिए. पर यदि दर्द हार्ट अटैक या हृदय संबंधी किसी बीमारी के कारण न हो तो इसे कुछ घरेलू उपाय से भी ठीक किया जा सकता है.

छाती में दर्द को ठीक करने के कुछ घरेलू उपाय-
1. लहसुन: - घरेलू उपाय में लहसुन छाती दर्द के लिए एक प्रभावशाली उपाय है. लहसुन में कैल्शियम, फास्फोरस, आयरन, थियामिन, राइबोफ्लोबिन, नियासीन, बीटामिन सी के अलावा आयोडिन, सल्फर और क्लोरीन भी पाया जाता है. लहसुन हाई कोलेस्ट्रॉल को कम करता है और प्लाक को धमनियों तक पहुँचने से रोकता है जिससे हृदय में रक्त का प्रवाह सुधरता है. इसके अलावा यह कफ, खाँसी, अस्थमा आदि कारणों से छाती में होने वाले दर्द को दूर करने में भी मदद करता है. एक कप गर्म पानी में आधा चम्मच लहसुन का रस मिलाकर पीना चाहिए. इसके अलावा रोज सुबह खाली पेट लहसुन की एक या दो कली भी पानी के साथ लिया जा सकता है.

2. अदरक: - अदरक विभिन्न स्वास्थ्य संबंधी समस्याओं के लिए बहुत ही पुराना उपाय है. अदरक में जिंजरोल नमक एक रासायनिक यौगिक पाया जाता है जो कोलेस्ट्रॉल के स्तर को कम करता है. अदरक में एंटीऑक्सीडेंट के गुण होते हैं जो रक्त वाहिकाओं को खराब होने से बचाते हैं. इस कारण से अदरक छाती दर्द में बहुत ही प्रभावशाली है. जब भी छाती में दर्द का अनुभव हो तो दर्द से राहत पाने के लिए व सूजन कम करने के लिए अदरक के जड़ की चाय का सेवन लाभकारी होता है. हार्टबर्न के कारण होने वाली छाती दर्द को दूर करने में भी अदरक के जड़ की चाय लाभकारी होता है.

3. हल्दी: - हल्दी में करक्यूमिन नामक तत्व पाया जाता है जिस कारण से यह पेट फूलना, घाव, छाती दर्द आदि रोगों में लाभकारी है. करक्यूमिन कोलेस्ट्रॉल के ऑक्सीजन, जो रक्तवाहिकाओं को नुकसान पहुंचाकर धमनियों के दीवारों पर प्लाक को मजबूत बनाता है, को रोकने में मदद करता है. अपने इस गुण के कारण हल्दी छाती यानि सीने के दर्द में बहुत ही लाभकारी होता है. एक गिलास दूध में आधा चम्मच हल्दी मिलाकर उबाल लेना चाहिए. फिर उबलने के बाद इसमें थोड़ा शहद मिलाकर इस मिश्रण को गुनगुना ही पीना चाहिए.

4. तुलसी: - तुलसी के पत्तियों मैं मौजूद मैग्निशियम रक्त के प्रवाह को बढ़ाता है. इस कारण तुलसी के उपयोग से हृदय रोग का इलाज होता है व इससे रक्त वाहिकाओं को आराम मिलता है. इसके अलावा तुलसी में उपलब्ध एंटीऑक्सीडेंट के गुण रक्त वाहिकाओं में कोलेस्ट्रॉल के स्तर को रोकने में मदद करता है. छाती दर्द के दौरान 8-10 ताजी तुलसी के पत्ती को चबाकर खानी चाहिए या एक कप तुलसी के पत्ती का चाय बनाकर पीना चाहिए. छाती के दर्द को रोकने के लिए व हृदय के स्थिति को सुधारने के लिए एक चम्मच तुलसी के पत्ती के रस को एक चम्मच शहद के साथ रोज सुबह खाली पेट पीना चाहिए.

5. मेथी: - मेथी में पाया जाने वाला एंटीऑक्सीडेंट व कार्डिओ-प्रोटेक्टिव गुण कोलेस्ट्रॉल को दूर कर रक्त के प्रवाह को बढ़ाता है. अपने इन्हीं गुण के कारण मेथी छाती दर्द में फायदेमंद है. एक चम्मच मेथी के बीज को आधा कप पानी में डालकर 5 मिनट तक उबालना चाहिए. फिर इसे छानकर 2 चम्मच शहद मिलाकर पीना चाहिए. कोलेस्ट्रॉल दूर करने के लिए व छाती के दर्द को रोकने के लिए रोज मेथी के बीज को खाना चाहिए. मेथी के बीज खाने के लिए एक चम्मच मेथी के बीज को पानी में डालकर रात भर छोड़ देना चाहिए. फिर अगली सुबह भींगे हुये इस मेथी के बीज को पानी के साथ खाली पेट खाना चाहिए.

6. बादाम: - बादाम में पोलीअनसेचुरेटेड फैटी एसिड होता है जो ब्लड कोलेस्ट्रॉल को दूर करता है. इसमें फाइबर और मैग्निशियम भी पाया जाता है जो कोलेस्ट्रॉल को कम करता है और छाती के दर्द को रोकता है. इस कारण से छाती के दर्द में बादाम का उपयोग फायदेमंद रहता है. बादाम का तेल व गुलाब का तेल बराबर मात्रा में मिलाकर इस मिश्रण को छाती पर धीरे-धीरे रगड़ना चाहिए. इससे छाती दर्द जल्द ठीक हो जाता है. छाती दर्द व हृदय के रोग को कम करने के लिए रोज मुट्ठी भर बादाम खाना चाहिए.

7. अल्फाल्फा: - अल्फाल्फा कोलेस्ट्रॉल के स्तर को दूर करता है व प्लाक को बढ़ने से रोकता है तथा हृदय तक रक्त के प्रवाह को सुधारता है. अल्फाल्फा में क्लोरोफिल पाया जाता है जिस कारण से यह धमनियों को सही रखता है व छाती के दर्द को दूर करता है. छाती में दर्द रहने पर एक चम्मच सुखी अल्फाल्फा की पत्ती गर्म पानी में डालकर 5 मिनट तक उबालना चाहिए. फिर इसे छानकर इस चाय को पीना चाहिए.

नोट-
यहाँ बताए गए घरेलू उपाय मात्र जानकारी के लिए दिये गए हैं. पाठकों को सलाह दी जाती है कि किसी भी तरह के छाती दर्द को वे नजरअंदाज न करें. उन्हें अपने डॉक्टर से सलाह लेकर उचित जाँच कराकर उचित इलाज करानी चाहिए.
2
people found this helpful

MBBS Bachelor of Medicine and Bachelor of Surgery, DNB - MEdicine, DNB- Nephrology
This may be due to urine infection or stone in lower passage get USG abdomen and urine test and consultation.
3
people found this helpful

Bachelor of Ayurveda, Medicine and Surgery (BAMS), Post Graduate Diploma in Hospitality Administration (PGDHA)

MBBS, MS - General Surgery, MCh - Urology, Fellowship, Faculty (Assistant Professor)
A kidney transplantation is a surgical procedure where a diseased kidney is replaced with a healthy one.
Once the surgery is over and you are recuperating, it is very important that you make certain alterations to your diet to facilitate faster recovery. You need to maintain your weight and exercise on a regular basis.
What Does a Balanced Diet Include?
After the surgery, eat meals or food items that are low in sodium. A properly balanced diet should include ample amounts of fresh fruits, lean meats, fresh vegetables, dairy products that are low in fat. Drink sufficient amount of water (2-3 litres) to keep yourself hydrated.
Why Do You Need to Supervise Your Diet?
Post a kidney transplantation surgery the patient will need to take anti-rejection drugs which are also known as immunosuppressive drugs. These medications lower the risk of the new kidney being rejected by the body. On the flip side, these drugs suppress the immune system making you vulnerable to infections. A healthy diet will ensure that you don't fall ill.
What Food Items Should You Avoid?
• Consuming undercooked or raw meat, poultry and seafood such as squid, crabs or prawns.
• Consuming dairy products that have been made from unpasteurized milk such as yoghurt and cheese.
• Undercooked or uncooked eggs or any food items that might contain such eggs
• Fruits such as pomegranates or grapefruits
• Unwashed salads, sprouts and vegetables.
Restrain Caution when Consuming Carbohydrates:
When you are taking drugs, it is difficult for the body to utilize all the extra carbohydrates that you consume. This can lead to high blood sugar levels. Carbohydrate-laden food items come from starches and sugars and provide fuel for the body.
In short right after a kidney transplantation surgery, you need to make sure that you are following a diet that is high in proteins but low in sugar. In order to avoid developing diabetes or any associated disease during this phase consult with your healthcare provider and chalk out a proper dietary plan.
View All Feed
Near By Clinics