About
We are dedicated to providing you with the personalized, quality health care that you deserve.
...more
We are dedicated to providing you with the personalized, quality health care that you deserve.
More about Healing Mind Psychiatry Clinic
Healing Mind Psychiatry Clinic is known for housing experienced Psychiatrists. Dr. Munish Aggarwal, a well-reputed Psychiatrist, practices in Chandigarh. Visit this medical health centre for Psychiatrists recommended by 62 patients.
Timings
Location
Sector 19
Chandigarh,
Chandigarh
-
160019

Get Directions
Doctor in Healing Mind Psychiatry Clinic
Services
Submit Feedback
Submit a review for Healing Mind Psychiatry Clinic
Your feedback matters!
Write a Review
Feed
Nothing posted by this doctor yet. Here are some posts by similar doctors.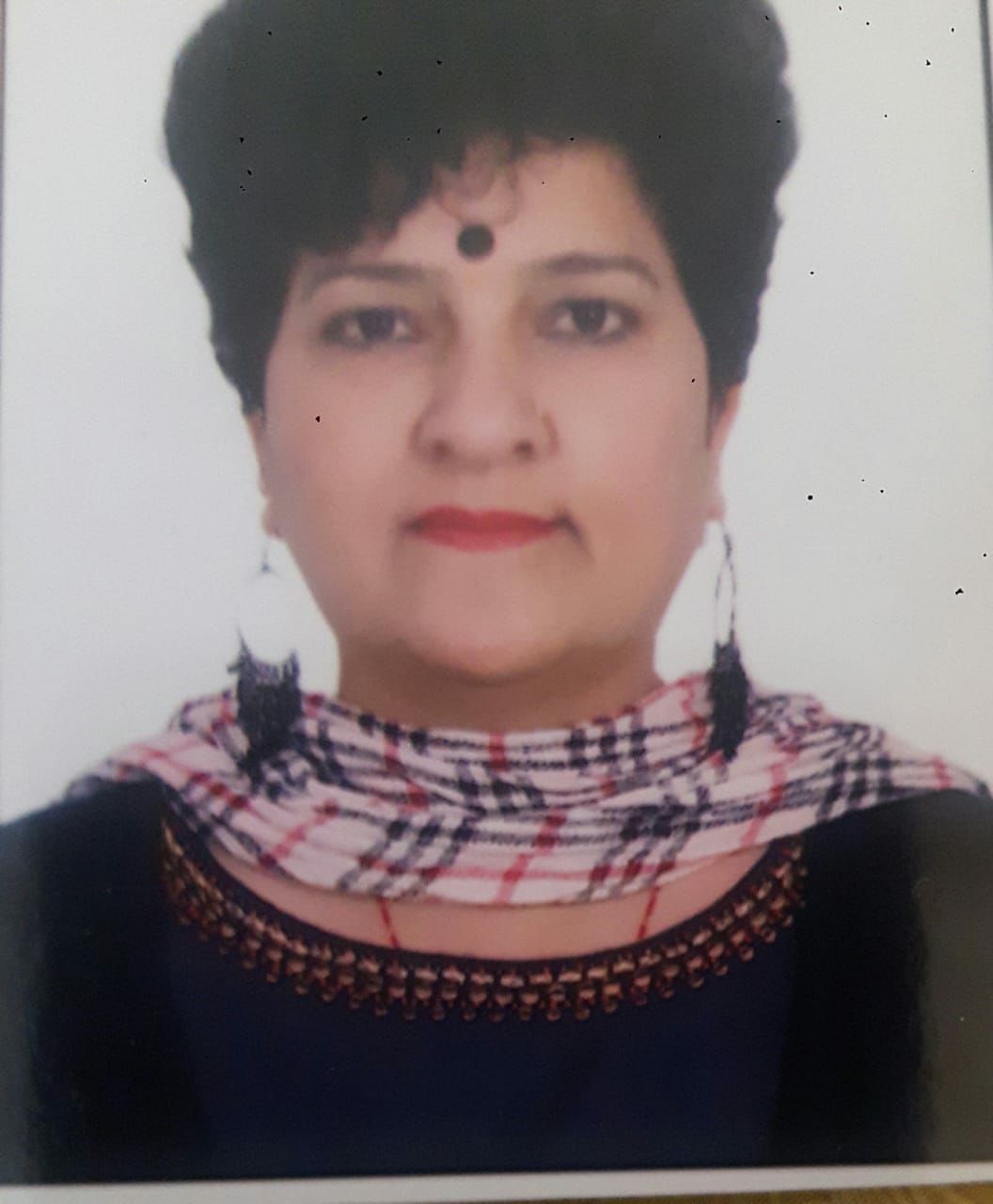 MA - Psychology, M-Phill Psychology, B.Ed, C.I.G, ECCE, B.A. Psychology
Sometimes everything around you seems to be all blue. Depression can make you feel like you are drowning deep into sadness while everyone else is out on the surface, breathing the air of happiness. It becomes extremely difficult for you to get along with everything going on around you. Depression can wreck you and squeeze every ounce of happiness out of you. But it is extremely important for you to able to deal with it and start living a normal happy life again. It is extremely important for you to get a grip of your depression so that you can move on from it.
Here are a few tips on how you can handle it:
1. Believe you are not lonely: It is very easy to think that you are all alone in the pit of depression when you are depressed. But you have to remember that you are not lonely. What usually happens is you isolate yourself thinking that it will be extremely stressful if you have to share your depression with anyone else. You have to get rid of the feeling that apart from you, everyone else is extremely happy; because that is incorrect. Every person has been depressed and disturbed at one point in time. They are happy now because they overcame their depression. That is what you have to learn from them and do. Acknowledge that they are concerned about you.
2. Talk: This is very important if you want to let go of your depression. Talk it out with a therapist or a friend or anyone you are comfortable with. Know that they will hear whatever you have to say. All you have to do is speak. Talk about everything which is affecting you; talk about why you are depressed, about what you want to do. Talking will help you get some closure and insight.
3. Cry: Cry it out. It is better out than it is inside. Find a private, convenient place and cry your heart out. It will make you feel lighter and will take a burden off your heart.
4. Succumb to art: Whether that is painting, writing poetry, or playing music, any kind of art will help you bring your thoughts out. It is believed that depression and creativity usually go hand in hand. Utilize your condition to the fullest and you will be surprised to get a masterpiece out of it.
You have to remember that being depressed is just a phase. You will eventually be able to get the upper hand on it and live a happy life.
1
person found this helpful

DPM, MBBS, FIPS, Fellow of Academy of General Education (FAGE), Faculty RACGP , Senior Resident Psychiatrist, Ex Inceptor RCPsych
Are you suffering from social anxiety phobia and are looking for ways to get over it? Social anxiety refers to the anxiety in anticipating any kind of social situation or after a certain situation. The fear of evaluation accounts for being the primary factor of social anxiety phobia. Here are the various ways by which you can deal with social anxiety phobia:
Self-help Manual: Self-help manuals are a supplement for this therapy. They act as an effective tool, which helps you to work on your own.

Visit a Therapist: In case your social anxiety phobia is hampering things you need to do along with your social activities, and your self-help measures have failed, you need a therapist. Choose a therapist who specializes in anxiety disorders.

Practice Deep Breathing Regularly: Engaging yourself in deep breathing, before a situation which provokes or triggers your social anxiety, is effective. You need to undertake deep breathing for several minutes every day. This will make it a habit for you, so that you do not focus too much on deep breathing during a situation, thereby missing out on the conversation.

Create an Exposure Hierarchy: An exposure hierarchy refers to a list. In this list, you have to write down about all the various types of situations when your social anxiety phobia gets triggered. The list has to be made in a ladder format, and by performing the easiest behaviors first, you should move up the list. For creating exposure hierarchy, you should note down 10 anxiety triggering social situations you experience, and rate them on a scale of 100. You can also join Toastmasters, which is a website where links to several worksheets based on coping with social anxiety are provided.

Create your Goals: When you feel anxious, it is likely for you to eliminate anything positive during that situation. You might be doing great, but yet face distress in everyday activities because of feelings of anxiety. For this purpose, it is recommended for you to create objective behavioral goals.

Maintain a Rational Outlook: Try to get rid of any bleak thoughts, which hamper your performance and trigger your social anxiety phobia. Also stay away from any kind of unrealistic thoughts, which are positive in an irrational way. Before any situation which enhances your anxiety, you should convince yourself about how it is a familiar situation to you, which you have dealt with smoothly in the past.
1
person found this helpful
Kleptomania is a form of psychiatric disorder. It is a difficult disorder, and an affected person experiences a lot of shame, remorse, stress or feels guilt, which are associated with stealing. It is categorized as an impulse control disorder which affects the behavior of a patient. Kleptomania may be associated with obsessive-compulsive disorder. The patient develops an impulse to steal and cannot control this impulse and later feels guilty.
Here are several tips which you can use in order to deal with kleptomania.
Understanding the situation: It must be clearly understood that a kleptomaniac person does not steal with the intention of becoming rich. It is done only for mental satisfaction and to pacify the urge of stealing that comes from within to an affected person. The patient usually does not care about the object he steals, but he only cares about the act of stealing. Usually, kleptomaniac patients steal insignificant things. When an affected patient becomes extremely nervous or fearful, they tend to steal an object. After the act, they feel much better and relieved. Later, a feeling of guilt arises in the person about his stealing act.
Treat the affected person gently: A kleptomaniac person requires love, care and great understanding from his/her loved ones or family members in order to recover. The problem and the situation must be recognized and perceived carefully. A person close to the patient should deal with him gently and try to make him understand. In many situations, a kleptomaniac may be aware of his actions but does not confess to avoid harassment.
The situation is different from stealing: It must be kept in mind that the actions of a kleptomaniac cannot be exactly termed as stealing. Stealing is an organized activity done by conscious individuals in order to gain something material or money related. Kleptomania is an act of impulse which a patient conducts for psychological satisfaction. The patients are fully aware that stealing is not the right thing, but yet they cannot control their impulse to steal.
Treatment procedures: Once a kleptomaniac person accepts that they are suffering from a disorder, professional help must be taken. Cognitive Behavior Therapy is the primary treatment for kleptomania. This includes aversion therapy where a distraction is created when a person develops the impulse to steal an object. Systematic desensitization is another process where a patient is made to imagine a scenario to get over the urge of stealing. Covert desensitization makes a patient imagine negative impacts of the stealing act such as arrest or harassment.
The social life of a kleptomaniac becomes very difficult and both the patient and his family are subjected to a lot of trouble and harassment. Necessary measures must be taken for kleptomania.
3
people found this helpful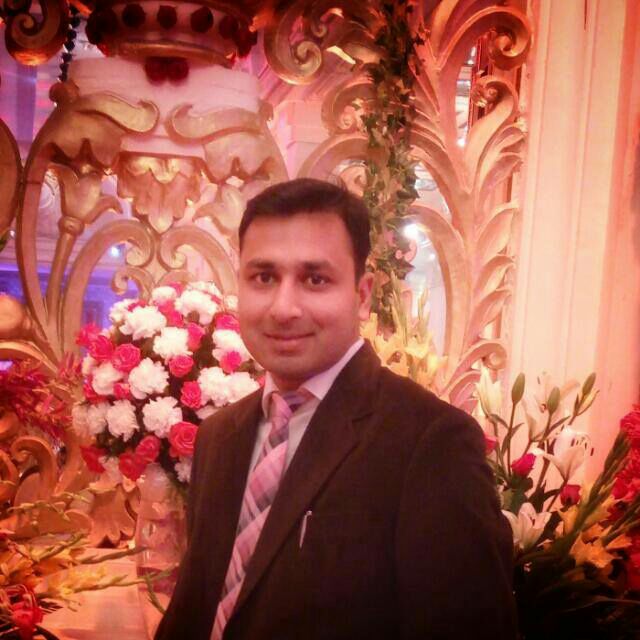 Master in Psychology, MD - Ayurveda, Dems, Bachelor of Ayurveda, Medicine and Surgery (BAMS)
For concentration the best solution is yoga and meditation. Focus on your aim and gradually take every step towards it
1
person found this helpful
Master In Psychotherapy& counselling, PG Diploma In Counselling & Behaviour Management, Diploma in Marital and Relationship counselling
Do you or someone you know lash out in aggressive verbal and violent behaviour at the slightest provocation? This could be a symptom of a behavioural disorder called Intermittent Explosive Disorder or IED. Intermittent Explosive Disorder is characterized by repeated, sudden bursts of anger which are disproportionate to the situation. These outbursts also have no discernable reason behind them. These outbursts can have a negative impact on your relationships, work and finances. If left untreated, this chronic condition can continue for years.
The exact cause for IED is unknown, but research shows that a number of environmental and biological factors play an important role in triggering such behaviour. Genes may also play a role in triggering this behaviour as such aggressive behaviour is found to run in families. Children and teenagers are most commonly affected by this condition. Children who have been exposed to violent behaviour in their early childhood years are more likely to exhibit such behaviour as they grow older. There are various symptoms exhibited by the people suffering from other psychological disorders such as bipolar disorder, ADHD or antisocial personality disorder; some of the symptoms to look out for are:
Bursts of anger that last 30 minutes or less
Chronic irritability
Racing thoughts
Tightness of the chest
Physical aggression
People suffering from this condition often feel relief or fatigue after such an episode. However, later they are filled with feelings of guilt and embarrassment. If such episodes occur repeatedly, it is best to consult a doctor. By conducting a thorough physical and psychological examination the doctor will be able to diagnose your condition and treat you accordingly.
There is no one set course of treatment that applies to all cases of this condition. Treatment usually involves medication and psychotherapy. Medication in these cases may include antidepressants and mood stabilizers. This medication should not be stopped unless your doctor advises this. Also, do not use alcohol or any mood altering drugs along with it.
When it comes to psychotherapy, the patient may benefit from individual or group therapy. It aims to identify situations that trigger such behaviour and teach the patient how to manage their anger. Practising relaxation techniques such as deep breathing and yoga can also help keep you calm. Psychotherapy also enhances the patient's ability to communicate with others and find alternate ways of getting out of a frustrating situation.
1
person found this helpful
View All Feed
Near By Clinics

View Clinic
4.3
(

17

ratings)
Sector 19, Chandigarh,
Chandigarh
View Clinic

4.5
(

84

ratings)
Sector 19, Chandigarh,
Chandigarh
View Clinic