About
We are dedicated to providing you with the personalized, quality health care that you deserve.
...more
We are dedicated to providing you with the personalized, quality health care that you deserve.
More about agnimedeco
agnimedeco is known for housing experienced Pediatricians. Dr. Tanmay Mondal, a well-reputed Pediatrician, practices in bolpur. Visit this medical health centre for Pediatricians recommended by 67 patients.
Timings
Location
bolpur,
West Bengal
-
731204

Get Directions
Services
Submit Feedback
Feed
Nothing posted by this doctor yet. Here are some posts by similar doctors.
Abdomen pain or abdominal pain is usually experienced in the area between the chest and the stomach. This kind of pain usually comes as a dull cramp that also produces shooting stabs of pains intermittently, or it may be a localised pain in one side of the stomach. This may also be accompanied by inflammation, and other diseases related to organs like intestines, kidneys, pancreas, liver, spleen and stomach.
So what are the causes of stomach or abdomen pain? Read on to find out:
Food Poisoning: Food poisoning can be caused due to dirty water or contaminated food. This can give rise to various infections as well as conditions like traveller's diarrhoea or loose motions.
Gastro Intestinal Conditions: GERD or gastroesophaegal reflux disease and gastroenteritis, among various others can also lead to abdomen pain as a symptom along with severe acidity and nausea. Irritable bowel syndrome is another major ailment which can leave you with persistent abdominal pain.
Generalised Pain: This kind of pain occurs in the overall area all around the stomach and may point at the presence of conditions like Crohn's Disease, a traumatic injury, appendicitis, flu, or even a urinary tract infection. Further, when the gas settles and tightens the stomach due to the inability to pass a motion on a normal, regular basis, this may be termed as constipation. This also leads to abdomen pain.
Localised Lower Abdomen Pain: Pain that is found specifically in the lower area of the abdomen can be caused due to appendicitis, obstruction or blockage in the intestine or colon, and other ailments. This pain can also be accompanied by nausea and vomiting.
Localised Upper Abdomen Pain: This kind of pain may emanate due to the presence of gallstones, liver inflammation or hepatitis, pneumonia, or even in the middle of a heart attack.
Localised Centre Abdomen Pain: Pain in the centre part of the stomach or abdomen may be caused due to gastroenteritis, an injury or even the accumulation of waste products in the body, otherwise known as uraemia.
Abdomen Pain and Women: For women, such localised pain may be caused due to pelvic inflammatory disease, urinary tract infection, endometriosis, ectopic pregnancy, menstrual cramps which are also called dysmenorrhoea, and fibroids. Miscarriages can also cause pain in this part of the abdomen, for women.
Renal Stones: Renal stones or stone in kidney is one of the most common cause of abdomen pain. The pain caused by kidney stone is such that it can make a patient roll in bed and this pain may radiate to toward the groin as well.
Persistent pain and nausea that come with vomiting and finally give rise to blood in the vomit or stool should be checked by the doctor immediately, so as to rule out any serious ailment. Imaging tests, ultrasound and an X-Ray can help in diagnosis.

Bachelor of Homeopathic Medicine and Surgery, MD - Homeopathy
Parents get very concerned when they are just not able to hold their child's attention who is restless, hyperactive, anxious, highly energetic, and never attentive. For some, this could initially be an exciting phase but can be an indication of some serious underlying disorder too.
Attention deficit hyperactivity disorder or hyperactive disorder or ADHD as it is commonly known as a group of symptoms including behavioural, mood, cognitive, and learning disabilities with a lot of aggression, irritability, excitability, forgetfulness, restlessness, reduced attention span, etc. in these children. Listed below are the common symptoms, which are almost diagnostic of ADHD are:
The impact is felt across all spheres of life including home, academics, school life, and in relationships with friends.
Usually seen in children before the age of 7.
With very short attention spans, the child constantly looks for something to do and be engaged.
Very easy to get distracted even when engaged, the child is very restless.
With constantly being on the toes, the child feels tired and lethargic.
Difficulty prioritising and frequent procrastination.
They forget things quite easily and would ask for help with coordinating movements.
Rare, but some children can have learning disabilities like dyslexia, but their intelligence levels are not affected.
Disorganisation, leading to poor motor coordination and impaired movements.
Difficulties with fine motor and cognitive skills may cause a delay in engagement in sports.
Diet changes with a rise in processed foods and sugary diet.
Social changes like nuclear families, single parents, lack of siblings, etc.
Increased time spent with electronic devices.
Homoeopathy has an effective cure for ADHD as it looks at the child holistically and proposes remedies. Homeopathic constitutional treatment provides an effective solution for ADHD. Some common remedies are listed below. A word of caution though never self-medicate using these. ADHD is a complex condition and should be assessed completely before initiating treatment.
Tarentula Hispana: Most commonly used in treating idiosyncrasies. The child is hyperactive, compulsive, restless, constantly moving, and has difficulty being in one place, can be violent and destructive. Strange, but they have a strong liking to music.
Stramonium: When the child is fearful or aggressive or withdrawn (usually due to a traumatic event), they tend to seek attention and this is then used.
Hyoscyamus Niger: Used in children who present with manic or sexualised symptoms.
Homeopathy is used in ADHD where symptoms are across the spectrum - hyperactive to complete withdrawal, completely based on symptoms and psychotherapy plays an important role in treatment through behaviour modification techniques like CBT.
Check if there are other symptoms like fever, irritability, etc. Maintain an ideal temperature as it is summer now. Most of the cold / viral infections subside naturally. You can also try homeopathy which is safe and can be given to infants (with no side effects ). You may contact me for a private consultation.

BHMS, CFN, MSc. - Food Service Management & Dietetics
Dietitian/Nutritionist, Mandi

BHMS, CFN, MSc. - Food Service Management & Dietetics
Dietitian/Nutritionist, Mandi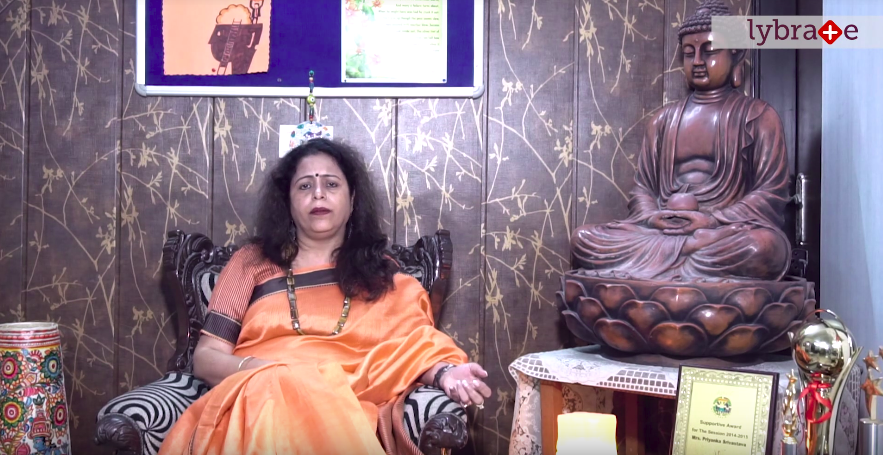 Teenagers face a huge amount of pressure, from puberty changes to questions regarding their identity and where they fit in. With this kind of uncertainty and instability, it is generally not easy to distinguish amongst depression and the developing hormonal changes. However, teen depression goes way beyond general teenage moodiness. It is a serious medical issue that affects each part of a teenager's life. Luckily, it is treatable and parents can offer assistance.
1801
people found this helpful

DNB (Obstetrics and Gynecology), MBBS Bachelor of Medicine and Bachelor of Surgery, FCPS - Mid & Gynae, DGO, MD - Obstetrics & Gynaecology
Although the cause of over 60% of birth defects are not known, there are things that you can do to help ensure optimal health for your baby.
There are a number of things you can do to increase the probability of having a healthy pregnancy and a healthy baby. Some are more challenging than others because they may require that you break bad habits, but it is worth your effort.
Here are a variety of tips you can use to prevent birth defects as you contemplate starting or adding to your family:
The first and foremost tip is maintaining preconception health; eating well balanced and nutritional meals, and taking a multivitamin daily that includes the recommended 400 mcg of folic acid.
If you are sexually active and pregnancy is a possibility, make sure you take a multivitamin daily, which includes the recommended 400 mcg of folic acid and other essential B vitamins.
Avoid all activities that could potentially lead to birth defects, including alcohol, tobacco, illicit drugs, and caffeine.
Seek an annual gynecological and wellness exam.
Obtain genetic counseling and birth defect screening, particularly if you have any family history of birth defects or if you are 35 years of age or older.
1
person found this helpful
View All Feed