Videos (1)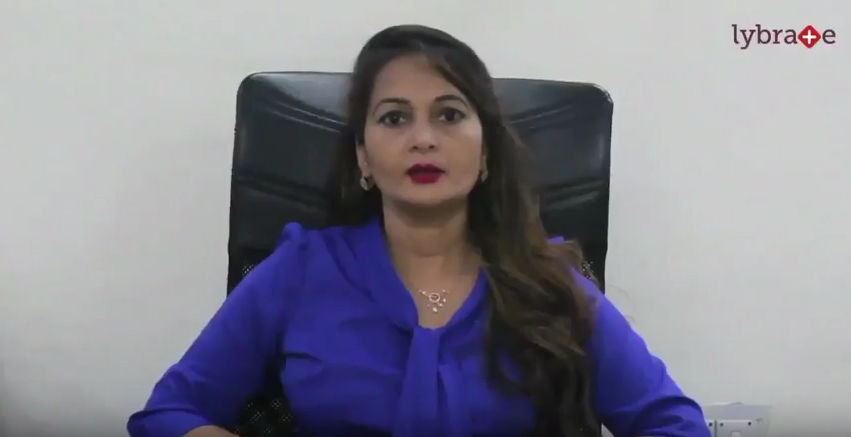 Hello Friends!
I am Dr. Aradhana Gupta. I am an IVF specialist. And I want to discuss something about infertility. In infertility, I would like to highlight the PCOD. PCOD is very common. I think each infertility specialist have more than 30%, in fact, more than 50% of patients with PCOD. And this PCOD is very important not from the infertility purpose as well as from our health aspects. Because it has long-term effects on your health. So, every person who is diagnosed from PCOD must be treated for the fertility of course as well as for the further health risk. What is actually PCOD? It is becoming more common, especially in urban areas, in metros because it is associated with lifestyle as well as your eating habits. And here what happens is, there is an abnormality in your hormones associated with the insulin resistant that means hormones which regulated your sugar control. And this, in turn, causes your fertility hormone derangement.
So, some hormones are high and some are low which should be at the proper balance. So, here this causes obviously some problem in your egg formation and your egg is not forming on time and it doesn't form at all in your cycle. And that is why your periods are irregular. Some have the mild effect of it. Some have the problem of no menses at all. They have periods only after giving some medicines. In such cases, obviously, eggs will not form. They will not be going to conceive. So, they will have difficulty in conceiving. Most of the patients, they can change their lifestyle that means you add exercise at least for 1 hour in your daily routine. And some changes in diet so, you have to say no to the fast foods and oily food. Calorie intake should be adjusted. And take lots of fresh fruits. And then if you reduce even the 5% of body weight, you may conceive within 6 months. So, diet and lifestyle have a very important role in PCOD but there is another variation that is the thin PCOD.
Thin PCOD, they are not having the high BMI but still, they have PCOD. So, how is it diagnosed? It can be diagnosed, No.1 with ultrasound. No.2 your cycle regularity. And No.3 your blood test and some characteristics which shows you have high androgen levels or high male hormones. So, in ultrasound, what do you see? Ovaries are big. They have multiple cysts. And these multiple cysts are immature eggs. And egg doesn't come out. And that is why they don't have periods on time. So, what is the treatment? No.1: Lifestyle modification and diet. No.2: Some medications which help in egg formation and control of insulin resistance. If even after this, you are not able to conceive then we have a simple method known as IUI. When an egg is forming, we give injections so that it can come out. And after 36 hrs of this injections, we inject your husband's semen after processing inside your uterus.
So, most of the PCOD patient conceive with simple techniques. But very few patients like endometriosis or tubes are not good, they may undergo IVF. So, what is IVF? Means, fertilization is happening outside of your body. And here we give some hormones injections for 8-10 days where they help in you egg formation. When these eggs are formed, we take out them with the very simple method, with the help of ultrasound. With all these eggs, we fertilize them with your husband's sperm. After 2-3 days, we transfer these embryos which are formed after 3 days into your womb, if everything seems good. And this will increase the success rate by 30-40%. So, in such cases, pregnancy occurs within 2-3 cycles. Because the main problem is eggs formation and the fertilization is not happening. And when we implant embryos, they get pregnant very fast. So, in PCOD you have to take care of your health, your diet, your lifestyle and if you are not able to conceive, please consult your gynecologist. She will give you some medicines which will help you in conceiving. And most importantly, you should try early pregnancy. As age advances, PCOD may cause a problem for infertility. And even with the IVF, you may get the problems. Thanks a lot and for further information or if you want to know more about PCOD, you can contact me either by Lybrate
Thank you!
read more
Personal Statement
My favorite part of being a doctor is the opportunity to directly improve the health and wellbeing of my patients and to develop professional and personal relationships with them.
...more
My favorite part of being a doctor is the opportunity to directly improve the health and wellbeing of my patients and to develop professional and personal relationships with them.
More about Dr. Aradhana Gupta
Having a pregnancy or giving birth to a baby is the best feeling in the world. Infertility is a problem that is gripping the world quite quickly. In this situation, In-Vitro Fertilisation (IVF) has come as a boon for infertile women and men. Dr. Aradhana Gupta, MS - Obstetrics and Gynaecology, MBBS Bachelor of Medicine and Bachelor of Surgery IVF Specialist, is a Bhopal-based IVF Specialist, who has a vast experience of 28 years. She treats her patients at Aradhana Test Tube Baby Centre, M-31, Sector-A, Sonagiri Main Road, Near Piplani Petrol Pump, BHEL Bhopal from Monday to Saturday between 11 am to 6 pm. She also sees patients at QRG Hospital, QRG Healthcity Sector 16, Faridabad, Haryana 121002, Faridabad from Tuesday to Saturday between from 10 am to 5 pm. Her consultation fees at the Bhopal-based clinic is Rs 500 while at the Faridabad-based hospital, the consultation fee is Rs 800. She is an expert in treating Infertility, Erectile Dysfunction, Female Sexual Problems, IUI Treatment, Urinary Incontinence (UI) Treatment, Reproduction Treatment, etc. You can book an appointment with the doctor, have an online consultation or telephonic conversation through lybrate.com. Lybrate has a nexus with the top IVF specialists in Bhopal and Faridabad. Dr Aradhana Gupta has treated a number of patients and has received positive reviews for her services. You can check the reviews on her Lybrate profile.
Info
Education
MS - Obstetrics and Gynaecology - Sarojini Naidu Medical College Agra - 1995
MBBS Bachelor of Medicine and Bachelor of Surgery - Sarojini Naidu Medical College Agra - 1990
FELLOWSHIP IN REPRODUCTIVE MEDICINE - PADAMSHREE DY PATIL UNIVERSITY MUMBAI - 2017
Professional Memberships
Federation of Obstetric and Gynaecological Societies of India (FOGSI)
Indian Society For Assisted Reproduction (ISAR)
IMA College of General Practitioners
Indian Society For Prenatal Diagnosis & Therapy (ISPATF
Indian Menopause Society (IMS)
Indian Fertility society
Indian Society of Prenatal Diagnosis & Therapy
Location
Book Clinic Appointment with Dr. Aradhana Gupta

M-31, Sector-A, Sonagiri Main Road, Near Piplani Petrol Pump, BHEL Bhopal

,

Bhopal
Get Directions





+1


QRG Healthcity Sector 16, Faridabad, Haryana 121002

,

Faridabad
Get Directions
Consult Online
Text Consult
Send multiple messages/attachments. Get first response within 6 hours.
7 days validity
•
₹500 online
Consult Now
Services
Submit Feedback
Submit a review for Dr. Aradhana Gupta
Your feedback matters!
Write a Review
Patient Review Highlights
"Practical"
1 review
"Very helpful"
8 reviews
"knowledgeable"
1 review
"Well-reasoned"
1 review
"Helped me impr..."
1 review
"Professional"
1 review
Reviews
Nisha
Jul 21, 2018
Dr. Aradhana Gupta provides answers that are very helpful. Thank you so much
Feed
Shared 2 months ago • Featured Tip

MS - Obstetrics and Gynaecology, MBBS Bachelor of Medicine and Bachelor of Surgery, FELLOWSHIP IN REPRODUCTIVE MEDICINE
IVF or In-vitro fertilization is an assisted reproductive technology, whereby the eggs of a woman who is unable to conceive naturally is collected and mixed with sperms for fertilization to take place. The resulting healthy embryo is then transferred into the female uterus to facilitate the implantation process followed by the pregnancy.
Before undergoing an IVF procedure, both the partners have to undergo few vital screenings and health check-ups, which would assist the doctor in having a better understanding of the fertility problem.

The Screening process before an IVF
The success of an IVF depends on many factors including the quality and quantity of the egg and sperm, or any defects in the female reproductive organs.
For males, doctors perform a semen analysis to evaluate and examine the sperm (quality, quantity, morphology, mortality).
In case the analysis shows any abnormality (such as low sperm count, sperm unable to penetrate the egg or an unsuccessful fertilization in the previous IVF attempts) doctors opt for Intracytoplasmic Sperm Injection or ICSI. ICSI is an advanced procedure whereby a specialist (embryologist) collects a single active sperm and injects it directly into the egg to bring about the fertilization of the egg.
In extreme cases of no sperms, a doctor may opt for Testicular Sperm Extraction (TESE) or Percutaneous Epididymal Sperm Aspiration (PESA) to retrieve the sperm.
In females, the fertility problems can be brought about by a myriad of triggers, especially hormonal imbalance, the medical conditions that affect the hormonal balance and the reproductive organs (such as PCOS, endometriosis, cancer of the reproductive organs, obesity). Thus, for a female, a blood test to analyze the levels of the reproductive hormones- prolactin (PRL), luteinizing hormone (LH), thyroid stimulating hormone (TSH), and follicle-stimulating hormone (FSH) are crucial.
Imbalance in the Prolactin, TSH or an elevated FSH: LH level (indicative of PCOS or an unhealthy ovarian reserve) once treated, enhances the effectiveness of IVF by several folds.
To understand the condition of the fallopian tubes and the uterine cavity, a hysterosalpingogram (HSG) is performed on the 8th day of the cycle.
The doctor may even perform an ultrasound scan of the vagina to examine the uterus (morphology), AFC (antral follicle count), the thickness of the endometrium and ovarian volume. In most cases, a woman is also tested for HIV, TB, VDRL, Hepatitis-B.
Some vital questions that every individual should ask before an IVF
Every individual or couple undergoing an IVF should be aware of the procedure:
If the physician is specialized and qualified enough to perform the IVF.
How expensive is the procedure and if they are a suitable candidate for IVF?
Are there any life-threatening side-effects or complications associated with IVF?
What are the chances of the IVF being a success?
2971
people found this helpful
Shared 4 months ago • Featured Tip

MS - Obstetrics and Gynaecology, MBBS Bachelor of Medicine and Bachelor of Surgery, FELLOWSHIP IN REPRODUCTIVE MEDICINE
Gone are the days when women in their late 30's and above mostly faced difficulties in getting pregnant. In today's world with so much of stress, anxiety and health complications, incidences of are on the rise. IVF treatment has been a pathbreaking invention that has enabled many couples to embrace parenthood filling their lives with happiness and positivity. In this article, we will discuss the steps of IVF for people to have a better understanding of the revolutionary procedure.

Once the quality, mortality, morphology, quantity of the egg and the sperm along with the female reproductive organs (uterus, ovary, fallopian tubes, endometrial thickness, to name a few) and hormones (PRL, FSH, TSH, LH) have been examined, the specialist starts with the IVF procedure.

Ovulation induction: This step involves stimulation of the ovaries to enhance the production of the eggs. Most females are given a shot of the hormones LH or FSH or both to stimulate the ovaries. Following the ovulation induction, the doctor monitors the progress through blood tests to determine the estrogen (should be high) and progesterone level (should be relatively lower). An ultrasound of the vagina also plays a pivotal role in determining the functioning of the ovaries and the development of the follicles.

Egg and Sperm retrieval: A Transvaginal ultrasound aspiration or a Laparoscopy are often performed to retrieve the egg. The procedure involves the use of a fine needle which is inserted into the upper wall of the vagina. With the aid of a vaginal ultrasound, and using a gentle suction, the fluid is removed from the follicles, following which the egg are isolated. The doctor then places the retrieved egg(s) in a culture medium. Soon the retrieved eggs are incubated. For the sperm retrieval, the semen sample of the male are used. From the fluid (semen), the sperms (normal and actively moving) are collected. In some individuals, the sperm may be collected from the testicles directly by a procedure known as Testicular Aspiration.

Fertilization: The in-vitro fertilization of the eggs can be brought about by
Mixing the eggs with the sperms in-vitro in a laboratory followed by an overnight incubation, a procedure known as Insemination.
In case of a low sperm count, the doctor may opt for ICSI or Intracytoplasmic sperm injection. In ICSI, instead of the penetration of the sperm into the egg, a healthy and active sperm is selected and injected directly into the egg.
Embryo transfer: The embryos resulting from the fertilization are examined with utmost care to select the healthy embryo(s) for the transfer. This is transferred into the uterine cavity via a catheter placed into the vagina.

A bed rest is advised for 24 hours following the embryo transfer. Soon after (two weeks following the retrieval of the eggs), tests are conducted to check if the treated female is pregnant or not.
2936
people found this helpful
Shared 4 months ago • Featured Tip

MS - Obstetrics and Gynaecology, MBBS Bachelor of Medicine and Bachelor of Surgery, FELLOWSHIP IN REPRODUCTIVE MEDICINE
With a growing number of women facing numerous problems of infertility, IVF treatment is rapidly gaining popularity as the next best alternative for getting pregnant. This artificial treatment or ART has helped countless number of women to conceive over the years. However, this method is quite complex and one should be aware of all the complications which can come their way before going through the procedure. Some of the complications which can come your way if you are not careful are listed below.
The Possibility of Having Ovarian Cancer:
One of the many findings during the early years of studies on IVF stated that certain medications taken during this procedure can increase your chance of developing ovarian cancer at some point of your life. Although, comparatively new research shows that these findings are not completely accurate. However, one should keep this possibility in mind before opting for IVF.
Risk of Birth Defect:
The risk of having a birth defect is increased slightly for children who are conceived through the process of IVF. Children who are conceived normally usually have a 2-3% chance of being born with a defect. However, children who are born through this process have 2.6 to 3.9% chance of being conceived with a defect. The risk of chromosome sex abnormalities is also increased under ICSI which is a part of the IVF procedure.
Multiple Pregnancies is a Major Issue with IVF
Another factor which you should keep in mind before going through the procedure of IVF is considering the possibility of having more than one child at the time. IVF increases your chance of having multiple babies when more than one embryo is transferred to the body. Multiple pregnancies can cause a lot of problems for women - they may be required to stay in bed quite often due to the constant feeling of weakness. The risk of late miscarriages or premature delivery is also a major complication which arises from the process of IVF.
Issues of Ectopic Pregnancy
Around 2-5 % of women who opt for IVF go through ectopic pregnancy where the fertilized eggs implant in the fallopian tube. Hen such a situation arises, the pregnancy cannot continue as the eggs cannot survive outside the uterus. Such a case should be immediately treated as it may lead to serious health problems and even death in some cases as well.
2970
people found this helpful
Shared 4 months ago • Featured Tip

MS - Obstetrics and Gynaecology, MBBS Bachelor of Medicine and Bachelor of Surgery, FELLOWSHIP IN REPRODUCTIVE MEDICINE
Life is beautiful! Right from the birth you grow through life stage by stage. One such amazing stage is parenthood. For those of you who desire to become a parent, there is nothing more painful than trying and failing at each and every known procedure to conceive naturally. The heartbreak of infertility can turn out to be devastating. Fortunately, there are several techniques to address this situation, the last resort being In- Vitro Fertilization (IVF).

What is IVF?
In- Vitro Fertilization (IVF) is a procedure by which an egg is fertilized by sperm outside the body: in vitro meaning in glass. A colloquial term for babies conceived as the result of IVF is "test tube babies" but the fact being they are cultured in petri plates. The zygote produced from the fertilization develops under carefully controlled conditions until it becomes an embryo, which is then transferred into the uterus either by inserting it into the fallopian tubes, or intra- vaginal placement into the uterus. Once the embryo implants on the uterine wall, a pregnancy has just begun its course. Furthermore, the birth of a live infant capable of surviving outside the mother's body marks a successful IVF cycle.

Indications of IVF:
IVF is most clearly recommended only when infertility results from one or more causes having no other effective treatment. The below list clarifies when an IVF can become your only option.
Tubal disease: A case where the fallopian tubes in women reproductive system is blocked.
Endometriosis: The uterine lining grows outside the uterus which often has tubal and ovarian cysts.
Ovulatory dysfunction: This is applicable to patients with polycystic ovarian disease(PCOD) and other ovulatory problems.
Age of the woman: The woman's ovarian capacity and function diminishes with age which can be overcome by IVF.
Male factor infertility: This is contributed by azoospermia, oligozoospermia, asthenozoospermia, anti-sperm antibody, etc.
Pre implantation genetic testing(PGT): Patients with potential risk for genetic disorders such as cystic fibrosis and thalassemia are recommended to test their embryos to rule out the possibilities of the risk genes being inherited.
Recommendations:
IVF may demand a fortune to get a positive result. It is indeed an expensive treatment. Sometimes, it is recommended that the couple start from the preliminary treatments based on thorough follicular study and semen analysis. IVF success rate is variable and depends upon many factors. Look out for the associated risks of IVF. If you have made up your mind for IVF then follow the doctor's instructions during the treatment with at utmost care and hope for the best result to come your way. As it is rightly said: "All is well that ends well!" In case you have a concern or query you can always consult an expert & get answers to your questions!
2851
people found this helpful
View All Feed