Personal Statement
Our team includes experienced and caring professionals who share the belief that our care should be comprehensive and courteous - responding fully to your individual needs and preferences.
...more
Our team includes experienced and caring professionals who share the belief that our care should be comprehensive and courteous - responding fully to your individual needs and preferences.
More about Mrs. Sudeeptha Grama
Mrs. Sudeeptha Grama is a popular Psychologist in Indira Nagar, Bangalore. She has had many happy patients in her 6 years of journey as a Psychologist. She studied and completed Msc - Clinical and Counselling Psychology, BA Psychology. She is currently associated with The Coffee Shop Counsellor in Indira Nagar, Bangalore. Book an appointment online with Mrs. Sudeeptha Grama on Lybrate.com.

Lybrate.com has an excellent community of Psychologists in India. You will find Psychologists with more than 25 years of experience on Lybrate.com. Find the best Psychologists online in Bangalore. View the profile of medical specialists and their reviews from other patients to make an informed decision.
Info
Education
Msc - Clinical and Counselling Psychology - Shri Dharmastala Manjunatheshwara College - 2011
Languages spoken
English
Kannada
Location
Book Clinic Appointment with Mrs. Sudeeptha Grama

Hal 2nd Stage, Indiranagar

,

Bangalore
Get Directions



Consult Online
Text Consult
Send multiple messages/attachments. Get first response within 6 hours.
7 days validity
•
₹300 online
Consult Now
Phone Consult
Schedule for your preferred date/time
30 minutes call duration
•
₹400 online
Consult Now
Video Consult
Schedule for your preferred date/time
50 minutes call duration
•
₹500 online
Consult Now
Services
Submit Feedback
Submit a review for Mrs. Sudeeptha Grama
Your feedback matters!
Write a Review
Patient Review Highlights
"Prompt"
1 review
"Thorough"
2 reviews
"Professional"
2 reviews
"knowledgeable"
6 reviews
"Very helpful"
6 reviews
"Practical"
3 reviews
"Caring"
3 reviews
"Nurturing"
1 review
"Helped me impr..."
1 review
"Well-reasoned"
1 review
"Inspiring"
3 reviews
"Sensible"
1 review
Reviews
Verified
Jun 21, 2017
She helped me calm myself down and also guided me on how cope with my anxiety the next time it happens
Abdullah Samad
May 19, 2017
I found the answers provided by the Mrs. Sudeeptha Grama to be knowledgeable. Thanks
Verified
Mar 3, 2018
Very good Reception....Polite behaviour....
Feed
Shared 10 months ago • Featured Tip
While most people associate bullying with schools and playgrounds, it does not end there. It can manifest itself in the workplace as well. Bullying can take many forms such as physical, verbal, psychological or emotional.
Bullying can include name-calling, yelling, spreading rumours, hurtful gossip or innuendos. It can create a hostile work environment for others even if they are not the one being bullied. It brings about a negative attitude towards work and therefore low productivity.
There are several ways to deal with bullying in the workplace. They are:
Set boundaries between yourself, your coworkers and bosses. Let them know when it's okay to be friendly and when to be professional.
Talk to your supervisor and come up with a solution to the problem. It is now mandatory for all companies to have a HR department which deals with such complaints. File a complaint with the department and push them to take further action.
FOSTER A GOOD TEAM ATMOSPHERE:
Ensure a good working environment for all employees. Teach employees about how to work well with others as well as how to maintain a positive work atmosphere.
When there is an incident of bullying, it always helps to not have to face it alone. Build a relationship with your co-workers. This way when another employee is bullying you, you will have the support needed to stop them from doing so.
KNOW WHAT YOU CAN AND CANNOT CONTROL:
When someone is bullying you, know what you can and cannot control in the situation. For example, you cannot control what the other person does or says, but you can control what you say and how you react. Your reaction will either stop the bully from repeating the act or fuel his/her reason to bully.
2
people found this helpful
Shared 11 months ago • Featured Tip
Learning disability is a term used to cover a wide range of learning problems. A learning disability is not a problem with intelligence or motivation, the brain is simply wired differently. This difference affects how you receive and process information. Children and adults with learning disabilities see, hear, and understand things differently. This can cause problems with learning new information and skills and putting them to use. The most common types of learning disabilities involve problems with reading (Dyslexia), writing (Dysgraphia) and math (Dyscalculia).
Once identified, it can be difficult to find the right way to help the child understand new concepts. Here are some tips for both parents and teachers:
1. Play word games: Playing word association games will help the child learn new words as well as help them remember old ones. Repeated exposure to the words will further help the child learn.
2. Don't rush: It is important to be patient with the child. Once you have a better understanding of the learning disability, it is important to not rush them when learning new concepts. Let them work at their own pace. It is also important to remember to give the encouragement they need while learning.
3. Be creative: Use different methods of teaching. You can use art or writing to help them better understand concepts and ideas. If you allow them to use the tools they feel comfortable with, it will help you teach the child better and also encourage them to continue their learning.
4. Use clay: Clay is a very versatile tool which help you teach different concepts. You can mould it into different letters to teach the alphabet or different words to teach various concepts. This can also help improve the child's fine motor skills and ability to grasp several concepts.
1
person found this helpful
Shared 11 months ago • Featured Tip
Everybody has fears. But when is it a phobia and not simply a fear? There are certain symptoms to look out for such as difficulty breathing, feeling dizzy or light headed, trembling or shaking, feeling overwhelmed, fear of losing control, an intense need to leave the space etc. Phobias can be categorized into many different types like animal phobias (snakes, spiders, rodents etc.), natural environment phobias (heights, storms, water, dark etc.), situational phobias (enclosed spaces, flying, driving etc.) and blood-injection-injury phobias (illness, needles, medical procedures etc.).
It is important to know when it is time to seek help for your phobia. Some ways you could know are:
You recognize the fear is unreasonable and excessive
You start avoiding certain places and situations
Your avoidance interferes with daily functioning
You've had the phobia for at least 6 months
In the meanwhile, follow these steps to help control your phobia:
1. Make a list:
Make a list of all the situations related to your phobia that you are frightened of. For example, if you are afraid of flying, your list may include waiting at the security point, booking your ticket, watching other planes take off or land etc.
2. Create you fear ladder:
Arrange the items on your list from least to most scary. The first item can induce anxiety but not so much that it stops you from trying it. When creating this ladder, keep in mind what you want your end goal to be, this can help you breakdown the items easier.
3. Work your way down the ladder:
Start working your way down the ladder taking it one step at a time. Start with the first item on your list then only when you are comfortable with that should you move on to the next item. It is important to wait until the item you are on no longer gives you any anxiety before moving on the next one.
4. Practice:
It is important to practice this as often as you can. Repeated exposure to the fear will reduce the anxiety being felt. That being said, don't rush through the steps. Go at a pace you are comfortable with and don't move on until you on longer feel anxious in that situation.
While you are going through the items it is important to consciously breathe when anxious. When we are anxious our breathing gets hitched, our heart rate increases and we star sweating. When this happens, it is important to take some deep breaths and relax your whatever muscles are tensing. When your breathing normalizes again try going into the situation again to breathe deeply while doing so.
4
people found this helpful
Shared 11 months ago • Featured Tip
Stress is an automatic response to psychological threats. It can be in two different ways - the psychological perception of pressure and the body's response to it. Due to the hormonal changes in the body due to this pressure, the body's fight or flight response is set in motion.
Stress can be characterized into acute, episodic and chronic. Acute stress is short term stress which does not last long but may have long term effects if ignored. Episodic stress is short term stress but in situations which can be a daily occurrence, such as stressful situations in the workplace. Chronic stress refers to long term stress which has lasted over a long period of time. There are many different causes of stress such as work, relationships, personal appearance, societal norms, bereavement, health worries, major life changes etc. The cause of stress and the degree to which we experience them differs from person to person, with each of us having different levels of tolerance.
Some of the symptoms of stress include increased heart rate, sweating, anxiety, low energy, headaches, insomnia, frequent colds or infections etc. Here are a few ways you can manage stress:
1. Practice deep breathing exercises:
One main symptom of stress is staggered breathing. When we experience stressful situations, we tend to breathe faster and more rapidly. Practicing deep breathing helps you normalize your breathing and bring your heart rate back down to normal.
2. Try progressive muscle relaxation:
This concept requires you to consciously identify all the muscles in your body which are tensing and relax them. In order to do this you will have to first consciously tense the muscles in your body and know what that feels like, then relax them and learn what that feels like.
3. Use guided imagery:
Sit in a quiet place, close your eyes, and try to visualize your 'happy place.' This is the place you feel at peace. Imagine the sights, sounds, smells and feel of that place. The next time you feel yourself start to feel stressed try this technique.
4. Make time for hobbies:
We all have so much work to complete in the day or week that we forget to give ourselves some time off. It is important that you take some time off to do things which you enjoy. For example, you may like reading or painting or fishing. Alot a time in the week for you to do these activities. This will help you destress and help put you in a more relaxed state.
5. Be aware of your stressors:
It is important that we identify the things which cause us stress. Once we are aware of our stressors we can consciously make an effort to relax before going into the task. Make a plan before going to tackle the task which is causing the stress.
5
people found this helpful
Shared 11 months ago • Featured Tip
Being able to manage your time efficiently either at work or school is crucial to getting work done on time. Chances are, you've come across a time management article at least once in the past. Throughout your day, your time is constantly being taken up by something. You can tentatively split your time between three aspects: thoughts, conversations and actions. Regardless of what line of work you are in, these three things will take up most of your time. Distractions can also come in the form of any of these three. It is not practical to think you can get rid of these distractions, but you can decide how much time you give to each one. In order to successfully manage your time, here are a few things you can try:
1. Create a daily plan:
Before you start your day, make a list of all the things you wish to accomplish throughout the day. Create a precise plan for what you want to do and when you want to do it. Set time limits to each task and stick to it. When you say you want to give a certain task 30 minutes, give it only 30 minutes and move on to the next. Sticking to timings will help you complete more items on your plan.
2. Know the deadlines:
Mark when your work is due in your calendar and create your schedule accordingly. For example, if you know your project is due at the beginning of next week, don't wait till the day before to finish it. Start doing it the day you receive it. Finish of a little part of the project each day. This way you won't have to worry about it being incomplete and you can work on other things in the day too.
3. Learn to say No:
Learn to say no when you already have too much on your plate. It's okay to tell people that you simply do not have the time to do it, rather than saying okay and not getting it done. It is also important to say no to distractions. If you feel it is taking time away from your work, defer it to a later time. Complete what you need to for the time being and look at the distraction another time.
4. Prioritize:
When creating a task list make sure you prioritize too. Put tasks in order of when they have to be done and how much of a priority it is. Make sure you leave yourself enough time to go over your work and make any changes if necessary.
5. Remember it is impossible to get everything done:
It is important to remember that it is not always possible to finish everything on your task list. Sometimes you may finish 6 out of 10 and other times you may finish all 10. Do not get discouraged when you are not able to finish everything. Simply make sure the more urgent tasks are done and try to find time to finish the rest the next day.
2
people found this helpful
Shared 11 months ago • Featured Tip
Teen depression seems to be on the rise in the recent past. It is a serious mental health issue which can lead to changes in how the adolescent feels, thinks and behaves. Teen depression can also lead to significant changes in emotional and physical wellbeing. While depression can occur anytime during a person's lifetime, the symptoms experienced in adolescence can vary from that experienced during adulthood. Some of these include excess self-criticism, trouble in making decisions, neglected appearance, increased risk-taking behaviour, decreased motivation and increased school absence. Some factors which can cause teen depression are early childhood trauma, loss of parent/s, bullying or physical/emotional/sexual abuse. Teen depression can lead to abuse of alcohol/drugs, low self-esteem, academic failure, self-harming behaviour or suicide.
Here are a few things you can do to help a teenager who is suffering from depression:
1. Focus on listening not lecturing:
Resist the urge to criticize or lecture your teen when they are talking to you about their feelings. The important thing is that they are communicating with you instead of shutting you out.
2. Be supportive:
It is important to understand that your teen is working through something and may need your help when trying to overcome it. Try to validate his/her emotions instead of feeling irritated that they seem to be having mood swings.
3. Ask questions:
The best way to understand what is going on with your teen is by asking them questions. Do this in such a way that they do not feel pressured to answer. Even if you have the best intentions, do not push them into answering your questions. Wait for them to be ready to talk to you.
4. Encourage socializing:
It is good for your teen to go out and socialize, but they may not be feeling up to the task. It is upto you to encourage this without making it sound like you are criticizing their behaviour. Instead of saying " I think you should go out and get some fresh air" say something like "I'm going to the mall, let me know if you want to come with me." This way they do not feel any pressure to do something they may not want to.
5. Notice the positive:
Make sure you point out the positive things your teen does. This can be something like going to school on a daily basis, doing well on a test or even eating meals on time. If you point out these small things, they will feel appreciated and will remember to continue doing those things.
2
people found this helpful
Shared 11 months ago • Featured Tip
Alcohol dependence, sometimes known as 'Alcoholism', is the most serious form of drinking problem and describes a strong, often uncontrollable, desire to drink. Drinking plays an important part in the day to day life of alcohol dependent people, which could lead to building up a physical tolerance or experiencing withdrawal symptoms if they stop. There are varying degrees of alcohol dependence and they don't always involve excessive levels of drinking. If you find that you 'need' to share a bottle of wine with your partner most nights of the week, or always go for a few pints after work, just to unwind, it is possible that you may be on the verge of getting long-term health problems. If you find it very difficult to enjoy yourself or relax without having a drink, you could have become psychologically dependent on alcohol. Physical dependence can follow too with withdrawal symptoms. It can be very difficult for some people to give up an addiction. Here are some natural remedies that can help:
1. Take it one day at a time:
You can start your road to recovery is by slowly reducing your alcohol consumption. If you have feel like you consume a drink or two after work just to relax, try to cut down on this by only having a drink 3 times a week, then once a week and gradually rid yourself of the habit.
2. Keep yourself occupied:
When you find yourself having nothing to do, you start thinking of drinking more. Try to keep yourself as busy as possible so that you do not think about drinking throughout the day. Find small activities to do in your free time like taking a class or reading. This way you don't let your mind wander to other tasks like drinking.
3. Try bitter gourd:
Bitter gourd is the go-to vegetable when trying to quit drinking. Not only does it curb your need for a drink, it also repairs your kidneys in the process. Drink the juice of the bitter gourd in the morning when you wake up. The taste may be a little hard to handle, but mix it with some buttermilk and you're good to go.
4. Out of sight, out of mind:
Clear your surroundings of any and all bottles of alcohol. Get rid of all the reminders of drinking and make sure to avoid passing any bars or pubs you frequent when you are outside. This should slightly help you curb your desire.
5. Surround yourself with the right people:
Make sure you hang around people you know will not tempt you to drink. Get together with friends who do not drink or have previously quit drinking to help you do the same.
7
people found this helpful
Asked for Male, 32 years old from Chandigarh
Dear Lybrate User, I understand. It is important to explore the reasons behind your depression. If your depression is leading you to think negatively, here are a few things you can try: 1. If you are used to walking into a room and finding negative things, next time try to walk into a room and find 3 positive things instead. 2. Keep a gratitude journal: At the end of each day write down 5 things that you are thankful for that happened in your day. It can be something as small as having a good meal. 3. Do one thing everyday that calms you or makes you happy: start your day with something that has a calming effect on you like meditation or yoga or something that makes you happy like a good cup of coffee. Please consult privately for further help. Good luck.
5
people found this helpful
Asked for male, 28 years old from Kolkata
Dear Lybrate-User, Thank you for reaching out. Make a list of the behaviours you wish to change and what you want to change it to. Explore your thoughts and feelings behind this behaviour. If your nervousness in social situations is due to your self confidence, you need to start working on that. Start small. Choose an easy situation or person that you can practice feeling confident with. Slowly work your way up to handling more difficult situations. Please remember that this will take time and effort from your side. If you feel anxious in social situations remember to relax and take a few deep breaths. Plan your conversations and topics before heading into your social situations. Remember to take deep calming breaths and normalize your breathing if you start to feel anxious. There are many more techniques one can use to change behaviour, feel more self-confident and less anxious in social situations. Please consult privately for further help. Good luck.
View All Feed
Near By Doctors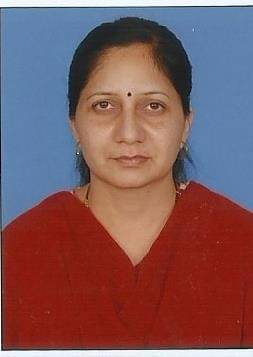 M.S. Counselling and Psychotherapy
Psychologist
Innersight Counselling and Training Center,
Book Appointment

M.Sc Counselling Psychology
Psychologist
Book Appointment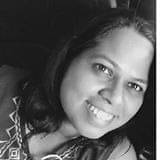 Master Of Science In Counseling & Psychotherapy
Psychologist
Dr Levine Memorial Hospital,
Book Appointment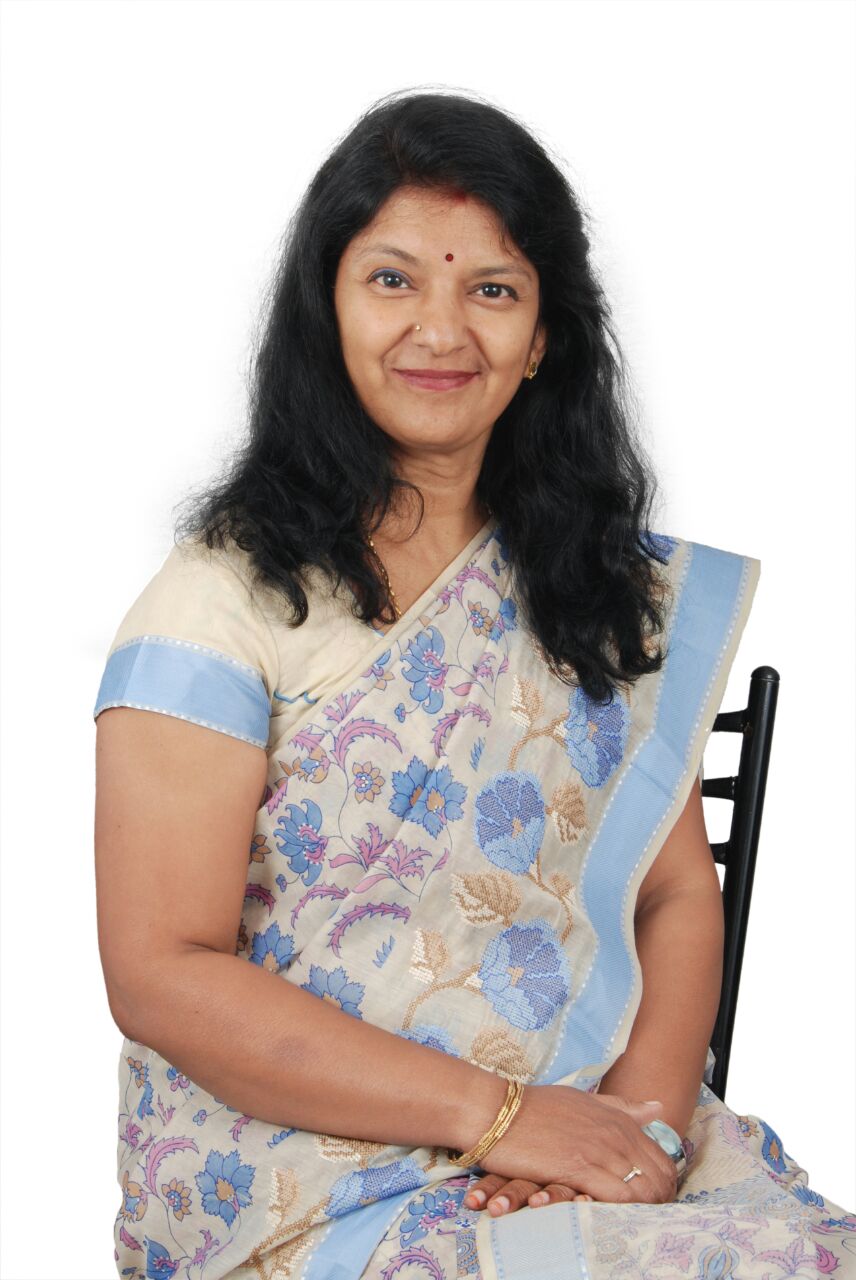 Masters In Clinical Psychology, Diploma In Counsiling Skills, NLP
Psychologist
Book Appointment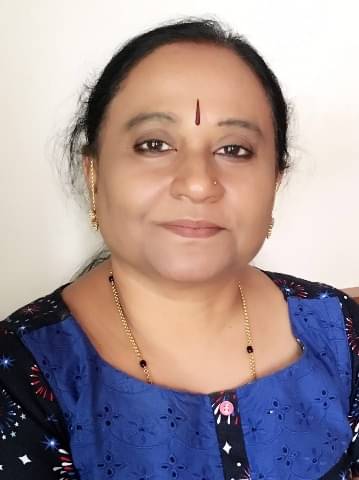 M.Sc - Psychotherapy
Psychologist
J P Nagar Diagnostics & Health Centre,
Book Appointment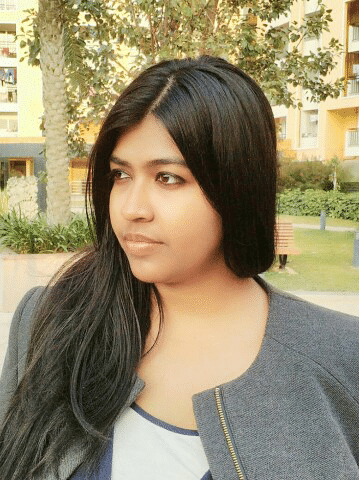 Certificate in Wellness Management, Master In Counselling Psychology
Psychologist
Book Appointment