Personal Statement
Our team includes experienced and caring professionals who share the belief that our care should be comprehensive and courteous - responding fully to your individual needs and preferences.
...more
Our team includes experienced and caring professionals who share the belief that our care should be comprehensive and courteous - responding fully to your individual needs and preferences.
More about Dr. Vidya B
Dr. Vidya B is a trusted Radiologist in Basaveshwara Nagar, Bangalore. You can meet Dr. Vidya B personally at Panacea Hospital Pvt Ltd - Basaveshwaranagar in Basaveshwara Nagar, Bangalore. Book an appointment online with Dr. Vidya B and consult privately on Lybrate.com.

Lybrate.com has a number of highly qualified Radiologists in India. You will find Radiologists with more than 39 years of experience on Lybrate.com. You can find Radiologists online in Bangalore and from across India. View the profile of medical specialists and their reviews from other patients to make an informed decision.
Info
Location
Book Clinic Appointment with Dr. Vidya B
#334, 8th Main,3rd Stage, 4th Block,Basaveshwara Nagar. Landmark: Near-Post Office

,

Bangalore
Get Directions
Services
Submit Feedback
Feed
Nothing posted by this doctor yet. Here are some posts by similar doctors.
Shared 1 year ago • Featured Tip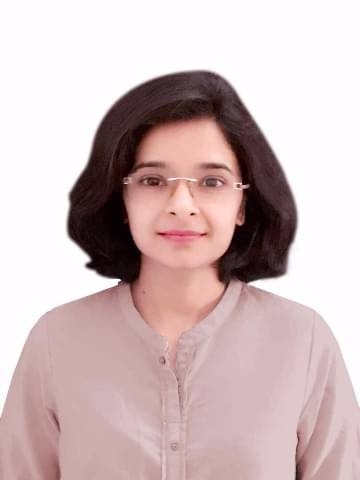 MBBS, MD - Anaesthesiology, FIPM, Fellowship in palliative medicine, certificate in interventional pain management, Multidisciplinary pain management course
Pain Management Specialist, Pune
Are you prone to Slipped disc problem? + the ideal way to treat it.
A slipped disc, also known as a prolapsed disc or herniated disc, is the term given to the phenomenon that occurs when a cartilaginous disc found between the vertebrae in the spine becomes slightly displaced or protrudes, thereby pressing on the nerves in the adjacent areas and causing back pain.
This happens when the soft inner part of the disc, known as nucleus pulposus, bulges out through a weakness in the exterior part of the disc. A prolapsed disc usually occurs in the lower region of the spine and can be of varying sizes. There might even be the development of inflammation around the disc in some cases.
Who is likely to get affected?
Most cases of herniated disc occur in patients between the ages of 30 and 50. The number of men affected is twice as many as the number of women. Although the root cause of this problem is not yet known, there are a number of factors that may trigger it. These factors include working at a job that requires a lot of lifting, an occupation that involves remaining in a seated position for a long time, weight-bearing sports, obesity, smoking habits and increasing age.
Effective ways of treating the problem
The different methods that are commonly used to treat the problem are:
Medications - There are many different kinds of medicines that are effective in providing relief. These include painkillers, muscles relaxants, anti-inflammatory pills, etc.
Spinal (Epidural) injections - A number of spinal injections are used to treat slipped discs. The injection is done in operation theatre under X-Ray imaging to find exact level of disc bulge. The injection consists of drug mixture of local anaesthetic and steroid. The injection is done at the opening where the inflamed nerve roots are found and reduces pain, swelling and irritation in the area.
Radiofrequency ablation - This procedure makes use of an electrical current produced by radio waves to reduced pain and sensitivity in the affected area.
Ozone discectomy - As opposed to the surgical removal of the prolapsed disc, this new process makes use of an ozone-oxygen mixture that is injected into the spine to treat the problem. Many international studies have proved its superiority to traditional methods and surgeries.
Those affected by this problem are advised to keep exercising and continuing with their everyday activities as best as possible. After any of the above treatment methods a regular spine and core strengthening regime is to be followed. Immediate surgical intervention may be needed in acute cases of disc prolapse causing nerve compression with neurological deficits like leg weakness or loss of control over urine and stools. If you wish to discuss about any specific problem, you can consult a pain management specialist.
2815
people found this helpful
Shared 8 months ago • Featured Tip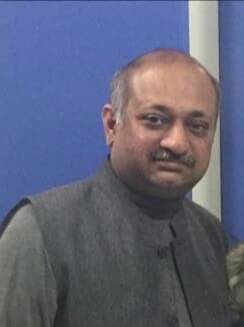 MS - General Surgery, MCH - Oncology , MBBS
Liver cancer is when the cells in the liver grow uncontrolled. As the liver filters blood from all parts of the body, one of the most common reasons for liver cancer is perhaps metastasis, which is spread from other parts. Through the blood, cancer cells from other parts reach the liver for filtration and can then make the organ cancerous.
In addition to this, there are other risk factors that can lead to liver cancer. For example, people suffering from obesity, alcohol and tobacco abuse, viral hepatitis (B or C), chronic liver disease (especially in men, who are more prone than women to develop cancer), cirrhosis and someone who has a history of a prolonged use of steroids can suffer from the disease. Also, while liver cancer is very rare in the Americas, it is very common in Africa and Southeast Asia as the prevalence of hepatitis is higher in these regions.
When it comes to the symptoms, it's acceptable that liver cancer is insidious, and the exact point of origin cannot be identified. It continues to grow until symptoms become evident, which are also nonspecific. Before analyzing your health on your own, it's always recommendable to seek an expert's final word on it. Let's take a look at the top signs that might point out towards liver cancer.
Abdominal pain: When you suffer a strong pain in the abdominal area, especially in the upper portion on the right side, it can signal a lump or a growing tumor in the liver. This can also be accompanied by middle or lower back pain.
Weight loss: Many a time, women who suffer from a sudden loss of weight can be going through a deadly disease like this one. In most cases, these weight loss cases show no attempts on the patient's side, that is, the weight loss occurred for unknown reasons. A loss of appetite, without any reasons, is another indicator. These can result due to unexplained reasons and should be taken seriously.
White, chalky stools:This one is another tell-tale sign of liver cancer. Often, people tend to ignore stools in light, flaky colors. It is always better to consult a doctor, as you might be ignoring a sign of potential cancer.
Bloating: When you feel certain heaviness or bloating in the upper part of the abdomen due to fluid accumulation it indicates, which is one of the indicators for testing liver cancer.
Frequent body conditions: Apart from the above mentioned symptoms, one can also consider personal health history when facing any liver- related problems. Recurring severe nausea and vomiting and general signs of lethargy and weakness can also indicate liver cancer. Also, personal health history with claims the patient suffered from jaundice (due to the accumulation of bile pigments in the sclera and skin) can also be taken into consideration. If you wish to discuss about any specific problem, you can consult an Oncologist.
1879
people found this helpful
Shared 3 months ago • Featured Tip
Treatment for breast cancer depends on the type of cancer, hormone sensitivity, size, grade and stage of cancer. A doctor considers the overall health of the patient and the patient's individual preference before recommending a treatment plan. While there are many treatments options available for breast cancer, surgery is by far the most popular option for most patients. Along with surgery, some other treatments that a patient undergoes include radiation, chemotherapy and hormonal therapy.
Surgery options
Lumpectomy: This is a procedure wherein the surgeon cuts the tumour and removes some of the surrounding healthy tissue in order to ensure that cancer does not spread to the healthy cells after the surgery. This procedure is applicable for small tumours.
Mastectomy: This is a procedure in which all tissues of the breast are removed. This includes lobules, fatty tissue, ducts, areola, and nipple. In a skin-sparing mastectomy, all of the breast skin, except the nipple and the areola, is preserved, which makes the reconstruction process easier.
Sentinel node biopsy: Since the sentinel lymph nodes are the first place that cancer is likely to spread, a doctor might suggest a sentinel node biopsy if cancer has spread to the lymph nodes. If no trace of a cancer cell is found in the nodes, it is unlikely that any more nodes need to be removed.
Removal of breasts: Many women who have cancer in one breast often choose to remove both the breasts in order to avoid the risk of cancer spreading. While a family history of breast cancer can greatly increase the chance of breast cancer in a woman, statistics show that most women who have cancer in one breast do not develop cancer in the other one.
Radiation: This is a process where a high-powered beam of energy is directed at the cancer cells to kill them. This method is often used after a lumpectomy. Radiations are of two types—external beam and brachytherapy. Some side effects of this treatment include fatigue, hair fall, loss of appetite and rashes.
Chemotherapy: Chemotherapy is the treatment of cancer by cytotoxic and other drugs. This is often recommended by doctors when there is a good chance of the cancer cells spreading to other locations of the body. This form of treatment is often recommended before the surgery to shrink a tumour or restrict the growth of cells.
Hormone therapy: Hormonal therapy is used to treat cancers that have hormonal sensitivity. They can be used before or after the surgery in order to ensure that cancer does not reoccur. Some of the treatment methods in this section include medication that restricts hormones from getting attached to the cancer cells, medications that restrict the body to produce oestrogen post-menopause and a medication that destroys cancer receptors.
In case you have a concern or query you can always consult an expert & get answers to your questions!
1952
people found this helpful
Shared 9 months ago • Featured Tip

DNB (Obstetrics and Gynecology), MD - Obstetrtics & Gynaecology, MBBS
A is a screening test done to to test for occurrence of uterine cancer. Carried out in a quick and simple way to extract a sample, the sample is collected from the cervix area of a woman during a pelvic exam. The examination of the sample takes place under a microscope thereafter to find abnormalities that can point towards cancer and pre cancer changes.
There are many reasons why women should get a pap smear screening done:
1. Women who are HIV positive should get this test done regularly so as to detect any anomalies in the cervix. This condition usually comes with higher risk of infections and cancer, which is why regular screening is required.
2. Age is also another factor and women over the age of 30 should go through an annual screening on a compulsory basis. This is also true for women who have been through pregnancy and child birth.
Preparing for a Pap Smear: To prepare for a pap smear test, you need to ensure that you are not menstruating at the time. Also, you may want to avoid sexual activity just before the test so as to get the most accurate readings. During the process, remember to stay calm and relax your body physically.
Procedure: The pap smear procedure is a quick one that might be only slightly uncomfortable. This test is usually carried out on the examination table at the gynecologist's clinic. The legs will need to be spread and placed in stirrups. The doctor will insert a speculum to hold open the vaginal opening so that the spatula can be inserted easily to take a sample from the area. This sample of the cells will be tested in a lab after due preservation.
Test Results: The test results can either be normal or abnormal. An abnormal result does not point at the presence of cancer. Rather it can simply mean that abnormal cells exist in the cervix. The doctor may ask you to go through these tests and screening more frequently so as to study the anomalies in a more detailed manner.
In case you have a concern or query you can always consult an expert & get answers to your questions!
2974
people found this helpful
Shared 1 year ago • Featured Tip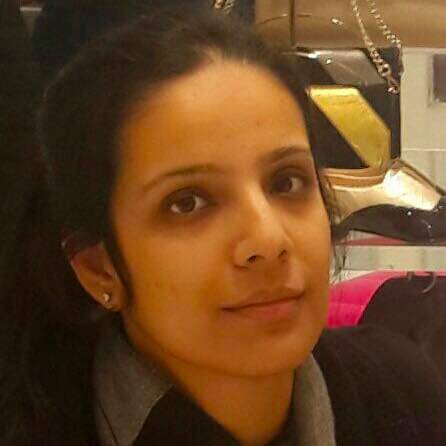 MBBS, M.Sc - Dietitics / Nutrition
Dietitian/Nutritionist, Delhi
स्तन वसा, संयोजी ऊतक, और लोब में विभाजित ग्रंथि ऊतक से बना होता है। स्तन कैंसर तब शुरू होता है जब स्तन में कोशिकाएं नियंत्रण से बाहर निकलने लगती हैं। नलिकाएं का एक नेटवर्क लोब से निपल तक फैलता है। एक स्तन आमतौर पर दूसरे से छोटा होता है। महीने में अलग-अलग समय पर आपके स्तन अलग-अलग महसूस कर सकते हैं स्तनों के लिए आपकी अवधि के ठीक पहले लंपट महसूस करना आम बात है। आपके स्तन महीने में अलग-अलग समय पर अलग-अलग महसूस हो सकते हैं। स्तनों का आपकी अवधि के ठीक पहले लंपट महसूस होना आम बात है।
स्तन कैंसर सामान्यतः कोशिकाओं जो स्तन के नलिकाएं होती हैं, में शुरू होता है। स्तन कैंसर तब शुरू होता है जब स्तन में कोशिकाएं नियंत्रण से बाहर बढ़ने लगती हैं। कोशिकाओं का यह उत्परिवर्तन एक ट्यूमर को जन्म देता है, जिसे एक गांठ के रूप में महसूस किया जा सकता है। अगर अनुपचारित छोड़ दिया जाता है, तो घातक कोशिका अंततः शरीर के अन्य भागों में फैल सकती हैं, एक प्रक्रिया जिसे मेटास्टैसिस कहा जाता है।
स्तन कैंसर के लक्षण
स्तन में एक गांठ आमतौर पर स्तन कैंसर से जुड़ा है, लेकिन अधिकतर समय, स्तन में गांठ कैंसर नहीं होता। किशोरावस्था में हार्मोनल परिवर्तन से लेकर क्षतिग्रस्त वसा ऊतक तक, महिलाओं में शुरुआती 20 से लेकर शुरुआती 50 की उम्र तक सभी स्तन गांठों में से 90 प्रतिशत से ज्यादा गैर-कर्कश (सौम्य) हैं।
स्तम्भों में लंप्स स्तन संक्रमण, फाइब्रोकाइसटिक स्तन रोग (ढेलेदार स्तन), फाइब्रोएडीनोमा (गैर-कन्सेसर ट्यूमर), वसा-परिगलन (क्षतिग्रस्त ऊतक) जैसे कई अन्य कारणों के कारण हो सकते हैं।
यद्यपि अधिकांश स्तन गांठ कम गंभीर स्थितियों के कारण होते हैं, नए, पीड़ारहित गांठें फिर भी स्तन कैंसर का सबसे आम लक्षण हैं। एक महिला अपने स्तन में बदलाव देख सकती है, और मामूली असामान्य दर्द जो दूर जाता प्रतीत नहीं होता। इन परिवर्तनों के लिए देखें:
1. स्तन या निपल का अलग महसूस होना:
- निपल कोमलता, या स्तन या अंडरआर्म क्षेत्र में या उसके पास एक गांठ या मोटा होना।
- त्वचा की बनावट में परिवर्तन या स्तन की त्वचा में छिद्रों का इज़ाफ़ा
- स्तन में एक गांठ
2. दिखने में बदलाव:
- स्तन के माप या आकार में कोई भी अस्पष्टीकृत परिवर्तन
- स्तन पर कहीं भी गढ़ा
- स्तन की अस्पष्ट सूजन (खासकर अगर यह केवल एक तरफ है)
- स्तन का अस्पष्ट संकुचन (खासकर अगर यह केवल एक तरफ है)
- निप्पल जो थोड़ा सा आवक हो जाता है, या उलटा हो गया है
3. निपल निर्वहन:
किसी भी प्रकार के निप्पल निर्वहन, विशेष रूप से साफ़ निर्वहन या खूनी निर्वहन स्तन कैंसर का संकेत हो सकता है। एक दूधिया निर्वहन जब महिला स्तनपान नहीं कर रही है, हालांकि स्तन कैंसर से जुड़ा नहीं है, लेकिन एक डॉक्टर द्वारा जांच कराया जाना चाहिए।
इन लक्षणों में से एक या अधिक होने का मतलब यह नहीं है कि आपको स्तन कैंसर है। यदि आप इन संकेत और लक्षणों में से किसी का अनुभव करते हैं, तो एक पूर्ण मूल्यांकन के लिए अपने चिकित्सक को देखें।
4112
people found this helpful
Asked for male, 49 years old from Hyderabad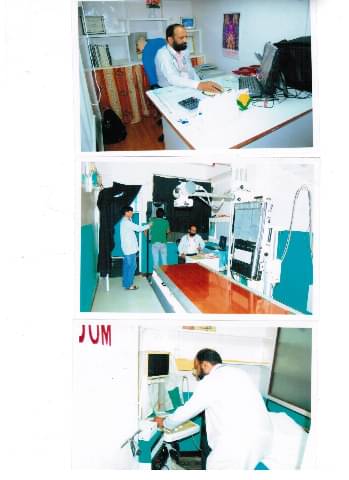 Diploma in Radio-Diagnosis
If pain is there no exercise indicated, after relief mild passive exercises, lumber exercise, lumbo-sacral exercise, mild lumber extension exercise; click on private quastion in my name for any clarification.
1
person found this helpful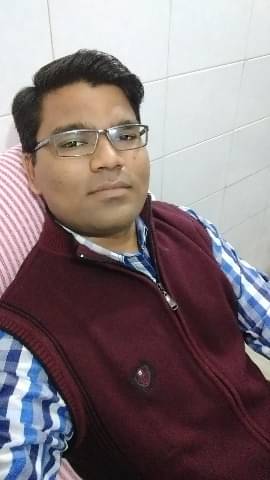 Diploma In Orthopaedics (D. Ortho)
Hello, Medication like methylcobalamine with muscle relaxant and analgesic will reduce pain; you can take them . I will advise to check your vit B12 and vit D3 level. Hope this answers your query. If you have additional questions or follow up queries then please do not hesitate in writing to us. I will be happy to answer your queries.
1
person found this helpful
Asked for female, 29 years old from Kolkata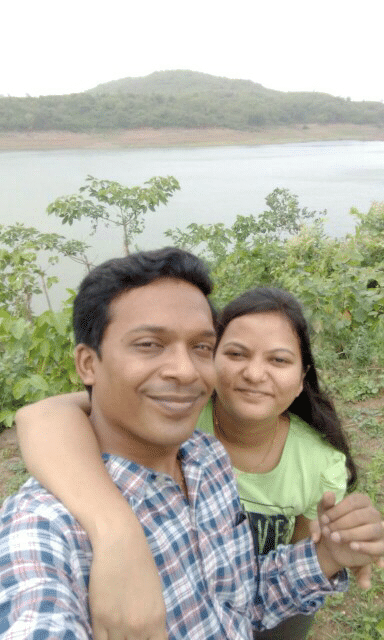 hi, In ca breast, surgery is the primary treatment. Then chemotherapy and radiotherapy to prevent recurrence and metastasis . So go for surgery first then other treatments according to stage.
Asked for male, 38 years old from Dehradun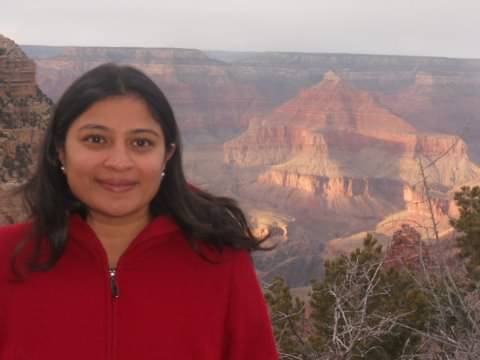 Doctor of Physical Therapy (DPT), Bachelor of Physical Therapy
Physiotherapist, Hyderabad
You need to check with Orthopaedic doctor based on MRI what is the level of disc herniation and whether it is pinching nerve or spinal cord. If it's safe to try conservative treatment then you can do a proper course of Physiotherapy. It should include Lumbar stabilization. Back and core strengthening. Also posture re education and ergonomics at work can make healing without surgery possible. Good luck.
Shared 1 year ago • Featured Tip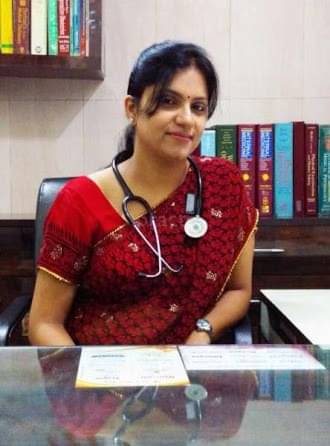 MBBS, MS - Obstetrics and Gynaecology
Breast cancer is the form of cancer that occurs from breast tissues in women. Signs of breast cancer may include a lump in the breast, changes in the shape of the breast, dimpling of the breast skin, a fluid coming out of the nipples or development of red scaly patches on the skin. There might be pain in the bones, swollen lymph nodes, shortness of breath, or the skin turning yellow and pale.
Breast cancer is a fatal mode of cancer in women, and one must try to abstain from this cancer in all possible ways. Here are 5 ways you can decrease the risk of breast cancer.
Keeping a check on your weight: Although the process is tough to maintain, keeping up a sound and healthy weight is a critical objective for everybody. Being overweight can expand the danger of a wide range of cancers, including breast cancer, particularly after menopause in women. Exercise is very important for maintaining a healthy body and lifestyle. Women who exert physically regularly are fitter than others and are at a much lower risk of acquiring diseases of any kind. Regular exercise decreases the chance of getting breast cancer and also keeps the body weight in check.
Maintaining a healthy diet: Maintaining a healthy and balanced diet is a key for keeping away from any kind of cancer or major health problem. Include a sufficient amount of fresh fruits and green vegetables in your daily diet to ensure the supply of all vital nutrients to your body. This would increase your immunity.
Avoid smoking and consume less alcohol: Smoking is a very unhealthy and harmful habit. Smoking lowers the quality of your life, and causes numerous diseases. Heart diseases, stroke and many kinds of cancer, including breast cancer can be caused from smoking. If you drink alcohol, you should moderate your drinking habits and drink less, as drinking in excess may lead to breast cancer.
Practice breast feeding: Breast feeding your children for a span of one year or more is likely to reduce the risk of breast cancer.
Avoid taking birth control pills: Birth control pills, in spite of having several benefits are associated with risk factors as well. Birth control pills have got worse effects in younger women than older aged women. Using birth control pills may cause breast cancer and these pills should be avoided.
There are many ways, adapting which you can lower the chances of getting breast cancer. If you wish to discuss any specific problem, you can consult a gynaecologist.
2943
people found this helpful
View All Feed