Personal Statement
My experience is coupled with genuine concern for my patients. All of my staff is dedicated to your comfort and prompt attention as well.
...more
My experience is coupled with genuine concern for my patients. All of my staff is dedicated to your comfort and prompt attention as well.
More about Dr. Pratibha Malhotra
Dr. Pratibha Malhotra is an experienced Psychologist in Richmond Road, Bangalore. She has over 5 years of experience as a Psychologist. She has done BA - Psychology, MA - Applied Psychology . You can visit her at Fortis la Femme in Richmond Road, Bangalore. Don't wait in a queue, book an instant appointment online with Dr. Pratibha Malhotra on Lybrate.com.

Find numerous Psychologists in India from the comfort of your home on Lybrate.com. You will find Psychologists with more than 35 years of experience on Lybrate.com. We will help you find the best Psychologists online in Bangalore. View the profile of medical specialists and their reviews from other patients to make an informed decision.
Info
Education
BA - Psychology - Vivekananda College - 2013
MA - Applied Psychology - Delhi University, South Campus - 2015
Location
Book Clinic Appointment with Dr. Pratibha Malhotra

No.62, Richmond Road, Behind Sacred Heart Church, Entry From Mother Teresa Road, Richmond Town, Mother Teresa Road

,

Bangalore
Get Directions




+5




Submit Feedback
Submit a review for Dr. Pratibha Malhotra
Your feedback matters!
Write a Review
Feed
Nothing posted by this doctor yet. Here are some posts by similar doctors.
If you feel excessive sleep or tiredness/ head spinning or vertigo like feeling you have to make sure you have no anaemia or hypothyroidism by doing a blood CBC & TSH and inform me directly 10 Study Tips to Improve Your Learning Study Tip 1: Underlining Underlining is one of the simplest and best known study tips. It's easy to highlight the most significant parts of what you're reading. One key sentence per paragraph and a few important phrases here and there. You can only retain a certain amount so it's best to retain the most important information. Study Tip 2: Make your own note and taking notes is one of the most widespread study skills out there. Essentially the aim of note-taking is to summarise lectures or articles in your own words so you can easily remember the ideas. Study Tip 3: Mind mapping A good Mind map can save you many hours of study and further consolidate your knowledge for your exams. Mind Maps are an extremely versatile tools. They can be used for brainstorming, outlining essays or study topics and for general exam preparation, ExamTime offers the ability to create Mind Maps quickly and easily which makes them the ideal tool when it comes to exams. Study Tip 4: Flash cards:- Using these are a particularly effective method of learning when trying to assimilate different facts, dates, formulas or vocabulary. Subjects such as History, Physics, Maths, Chemistry, Geography or any language are made much easier if you incorporate Flashcards in to your study. Study Tip 5: Case Studies Sometimes it can be difficult to grasp the implications of some theories. This is where studying case studies can be a big help. Case studies can help you visualise a theory and place it in a more familiar and realistic context. This is especially useful in business or law subjects. Study Tip 6: Quizzes are an excellent way to review study notes in the weeks and days before an exam. Quizzes can show where your strengths and weaknesses are, so it allows you to focus your efforts more precisely. Moreover, if you share your Study Quiz with your classmates and test each other as much as possible you can discover even more details and areas you may have overlooked. So before any exam, make sure you create and share a bunch of different Quizzes with your Friends. Study Tip 7: Brainstorming This is another study technique that is ideal for studying with friends and/or classmates. Brainstorming is a great way to expand every possible idea out of any topic. Just get a bunch of friends together and shoot the breeze, there are no wrong answers when brainstorming – just talk and capture the ideas, you can review afterward. Study Tip 8: Mnemonic Rules Mnemonics are especially useful when memorising lists and sets. Mnemonics rules basically work by associating certain concepts with other concepts that are more familiar to us. There are many different ways to make mnemonics and these can be individual to the person. Study Tip 9: ORGANISE your study One of the most effective study skills is also one of the most often overlooked; this is organising your study. Creating a TIME TABLE gives you goals and a time in which to achieve them. Having a study timetable as you study is greatly motivational Study Tip 10: Drawing Many people find it easier to recall images rather than text that is why they are better able to memorise concepts if they associate them with pictures or drawings. If you find answer helpful please click on "helpful" tab for knowing my efforts are useful CONCENTRATION TIPS Here's some tips to get into a state of deep concentration where work / or studies flow easily so that you can do well in examinations/ and or do your work well. 1) Cut Off the Noise Getting into a state of concentration can take at least fifteen minutes. If you are getting distracted every five, you can't possibly focus entirely on your work. Request that people don't interrupt you when working on a big project. If you are required to answer phones and drop-in's immediately, schedule work when the office is less busy. 2) Structure Your Environment The place you work can have an impact on your ability to focus. Try to locate yourself so you are facing potential distractions such as doors, phones or windows. This way you can take a glance to assess sounds that would otherwise break your focus. 3) Clarify Objectives Know what your goal is clearly before you start. If you aren't sure what the end result is, the confusion will make it impossible to focus. 4) Divide Blobs. If you have a large project that needs work, clearly identify a path that you will use to get started working on it. If the sequence of actions isn't obvious, it will be difficult to concentrate. Taking a few minutes to plan not only your end result, but the order you will complete any steps, can save hours in wasted thinking. 5) Know the Rules Get clear on what the guidelines are for the task ahead. What level of quality do you need? What standards do you need to follow? What constraints are there? If the rules aren't clear from the outset, you will slip out of concentration as you ponder them later. 6) Set a Deadline Deadlines have both advantages and disadvantages when trying to force concentration. A deadline can make it easier to forget the non-essential and speed up your working time. If you give yourself only an hour to design a logo, you will keep it simple and avoid fiddling with extravagant designs. Time limits have disadvantages when they cause you to worry about the time you have left instead of the task itself. 7) Break down Roadblocks Roadblocks occur whenever you hit a tricky problem in your work. This can happen when you run out of ideas or your focus wavers. Break down roadblocks by brainstorming or planning on a piece of paper. Writing out your thought processes can keep you focused even if you might become frustrated. 8) Isolate Yourself Become a hermit and stay away from other people if you want to get work done. Unless your work is based on other people they will only break your focus. Create a private space and refuse to talk to anyone until your work is finished. Put a sign on your door to steer away drop-ins and don't answer your phone. 9) Healthy Body, Sharper Mind What you put into your body affects the way you concentrate. Nobody would expect peak performance if they showed up drunk to work. But if you allow yourself to get chronic sleep deprivation, overuse stimulants like caffeine or eat dense, fatty foods your concentration will suffer. Try to cut out one of your unhealthy habits for just thirty days to see if there is a difference in your energy levels. I've found even small steps can create dramatic changes in my ability to focus. 10) Be Patient Before I write an article, I often sit at my desk for a fifteen or twenty minutes before I put finger on the keyboard. During this time I feel a strong urge to leave or do something else. But I know that if I am patient, I'll stumble upon an idea to write about and enter a state of flow. Without a little patience, you can't take advantage of flow when it rushed through you. If you need strong concentration I recommend periods of 90-120 minutes. Any less than that and you will waste too much time getting started before the flow can continue. More than this is possible to sustain focus, but you will probably benefit from a quick break. These are the general guidelines for concentration, studying well or doing your job. Regards.
1
person found this helpful
Asked for male, 2 years old from Mumbai

Masters in Clinical Psychology & Certified Cognitive Behaviour Therapy Practioner, Certified Neuro linguistic programming Practioner, Masters in Clinical Psychology, Post Graduate Diploma in Child and ADolescent Counselling
Hi lybrate-user, If you have lost a loved one, the following tips may help you cope with the loss: •Let yourself feel the pain and all the other emotions, too. Don't tell yourself how to feel or let others tell you how you should feel. •Be patient with the process. Don't pressure yourself with expectations. Accept that you need to experience your pain, your emotions, and your own way of healing − all in your own time. Don't judge your emotions or compare yourself to others. Remember that no one else can tell you how you should mourn or when to stop. •Acknowledge your feelings, even the ones you don't like. Let yourself cry. You need to do both for healing. •Get support. Talk about your loss, your memories, and your experience of the life and death of your loved one. Don't think you are protecting your family and friends by not expressing your sadness. Ask others for what you need. Find and talk to others who have lost a loved one. •Try to maintain your normal lifestyle. Don't make any major life changes (for example, moving, changing jobs, changing important relationships) during the first year of bereavement. This will let you keep your roots and some sense of security. •Take care of yourself. Eat well and exercise. Physical activity is a good way to release tension. Allow yourself physical pleasures that help you renew yourself, like hot baths, naps, and favorite foods. •Avoid drinking too much alcohol or using other drugs. This can harm your body as well as dull your emotions. It's also likely to slow your recovery and may cause new problems. •Forgive yourself for all the things you did or didn't say or do. Compassion and forgiveness for yourself and others is important in healing. •Give yourself a break from grief. You must work through it, but you don't need to focus on grief all the time. Find distractions like going to a movie, dinner, or a ball game; reading a good book; listening to music; or getting a massage or manicure. •Prepare for holidays, birthdays, and anniversaries knowing that strong feelings may come back. Decide if you want to keep certain traditions or create new ones. Plan in advance how you want to spend your time and with whom. Do something to honor the memory of your loved one. •Join a bereavement support group. Other people can encourage, guide, and comfort you. They can also offer practical advice and information, and help you feel less alone. If you can't find a group near you, online groups may be helpful. •When you feel ready, do something creative. Some options include: oWrite a letter to the person who died to say everything you wish you could say to them. OStart keeping a journal. OMake a scrapbook. OPaint pictures. OPlant flowers or trees. OInvolve yourself in a cause or activity that the deceased loved. You need to give some time for yourself and the process to work. It might affect your work but you keep calm. If you need any further guidance, we will be happy to help you.
1
person found this helpful
Asked for male, 24 years old from Durg
Wake up early in the morning and have a walk,,do some yoga,,take high protein diet,,take green veggies,,do some jogging,,do some meditation ,,think positively,,this way u can control ur thoughts
Asked for male, 31 years old from Coimbatore
The lack of sexual desire and poor erection may be due to medicines or otherwise, kindly confirm with your gastro, if so, get alternatives. All the best.
1
person found this helpful
Asked for male, 33 years old from Delhi
When we are stressed it is natural for us to feel lonely, feel sad and down and at times feel irritated, frustrated and get angry. As we take time out to do so many thing in our daily life we also need to learn how to take care of our inner self. How to nurture and grow our true self. Following tips will help you re build new response when you are stressed. Chronic stress is a byproduct of our busy life style these days, which at times leads to feeling of burnout and depression. Building your resilience will help you manage your stress and help in depression. Try following things to learn relaxation response which leads to better coping mechanism on a daily basis. To begin with doing guided progressive muscular relaxation before sleeping will help you relax. You could google and download an audio file. I would also suggest you to take a multiple small break to take 3 nice and deep breath while keeping your eyes closed. You could do this while sitting or standing or while even walking or climbing stairs (keep your eyes open in that case). When you take a nice and deep break there is actual physiological change in your body. This will help you to activate parasympathetic nervous system which promotes relaxation and helps you calm down and think more clearly. This will also actually improve your performance in your work. Along with this exercise is one of the best way to relive stress and stay fit. Engage in any kind of physical activity at least 4 times a week. This also helps in stress reduction. Along with this some relaxation exercises as well as engaging in joyful activities such as music, singing, dancing, reading, being in nature, gardening, talking with friends or anything which you enjoy will help reducing stress and rejuvenation of your mind and body. Have good routine for sleep and eating. Lot of research has now proven that sugar is very harmful for our health. Reduce sugar and refined white floor in your diet as much as you could. Along with this also increase consumption of raw vegetables in the form of salad in both the meals of your day. As a positive psychologist and a certified life and wellness coach I would be able to help build resilience and confidence to take on life and learn how to excel in what you do. I also offer 3 to 6 months program where we need on a weekly basis to work towards your goal achievement. Hope this helps. Wishing you very best.
5
people found this helpful
Dear lybrate-user, Family issues can be resolved in many ways than getting into drugs and alcohol. Now please continue to motivate yourself to quit drugs and alcohol. It is difficult but not impossible. Try and take the help of a psychiatrist, if you can not do it by yourself. The psychiatrist may help you to resolve family problems also. Though you may start late, you can still go ahead with your life. You need not compare yourself with others. Compare yourself with what you were all these 12 years.
2
people found this helpful
Asked for male, 26 years old from Jabalpur
Best age to stop smoking is before 40, In fact do not start all Only by using strong will power and avoiding all situations where you feel like smoking, chewing tobacco or drinking or using drugs avoiding friends who smoke and diverting mind by reading or chewing a gum, like NICORETTE and taking a walk when you crave for a smoke can all help. You can chew Nicorette gum which is nicotine replacement. There are medicines available. Which can be prescribed if asked personally Cigarette smoking is a leading preventable cause of mortality. It kills more than 60 lakh people worldwide every year. More than 50% of regular smokers would invariably die from tobacco-related illnesses which includes heart attack, cancer or asthmatic lung diseases. Best age to stop smoking is before 40 31st May is "World No Tobacco Day" Quitting smoking before the age of 40 is associated with larger decline in premature death than stopping it at a later date. Best age therefore to stop smoking is before 40. However, stopping smoking even after the age of 50 is still associated with lower risk of death as compared to those who continue to smoke. Even in smokers aged 80 years or more, quitting smoking appears to reduce some mortality.
View All Feed
Near By Doctors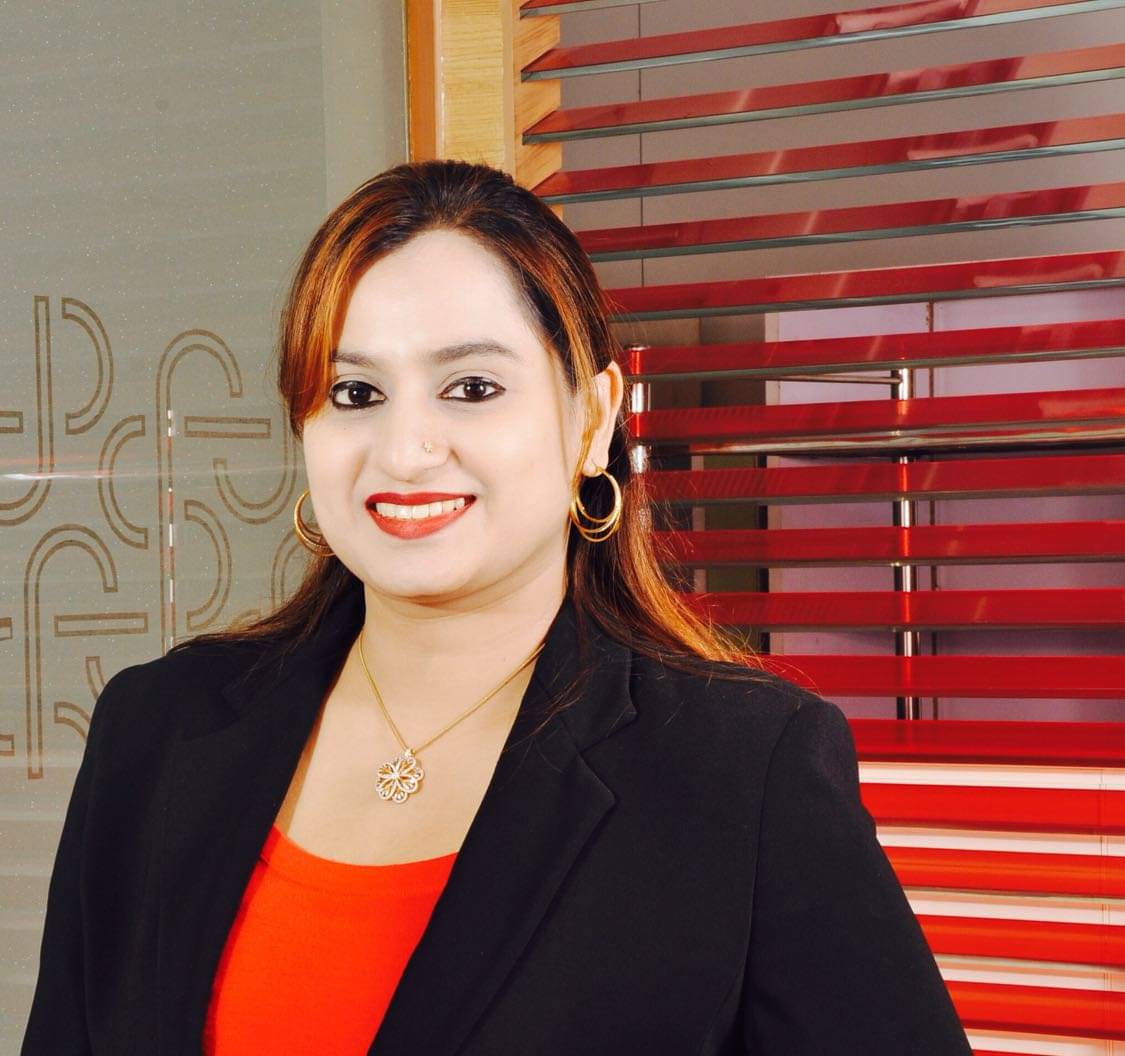 M.Phil - Psychology
Psychologist
Book Appointment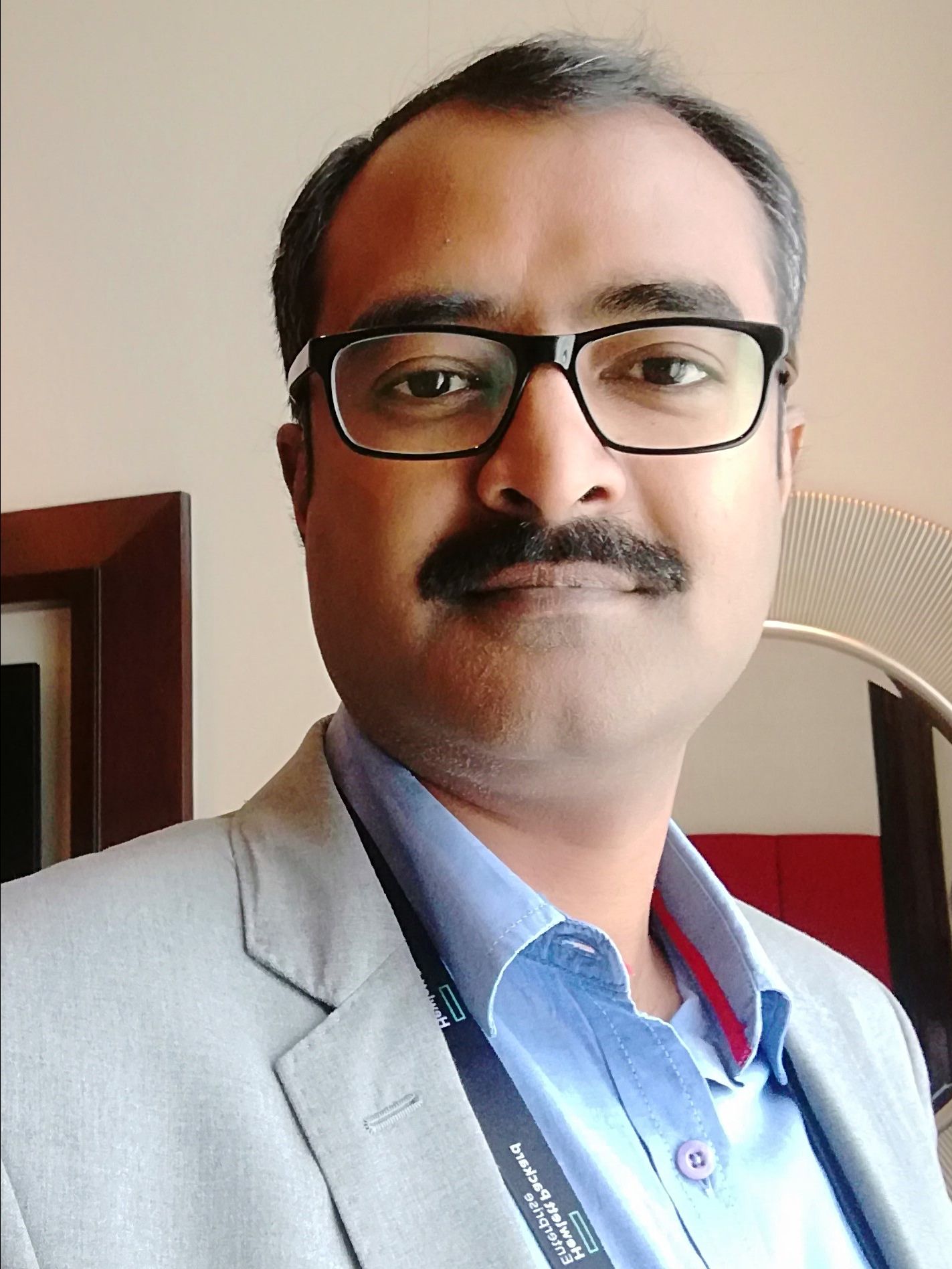 Diploma In Psychology Counselling Skills, Diploma in ayurveda, B.S IT
Psychologist
Life To Live Counselling Service,
Book Appointment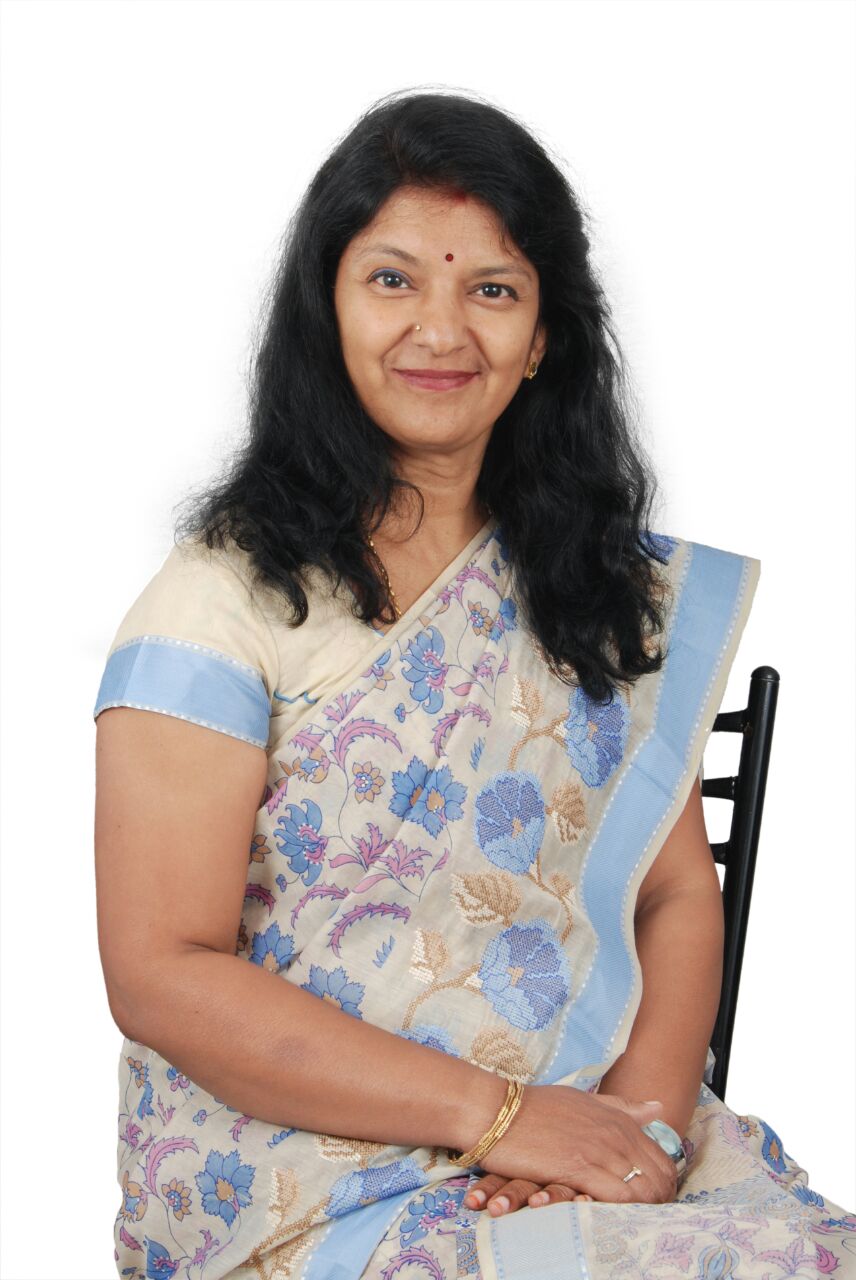 Masters In Clinical Psychology, Diploma In Counsiling Skills, NLP
Psychologist
Book Appointment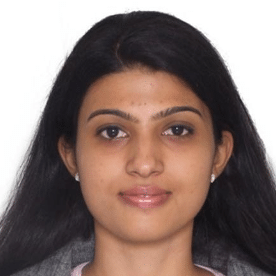 MA - Psychology, M.Phil - Mental Health & Social Psychology, PhD - Psychology
Psychologist
Book Appointment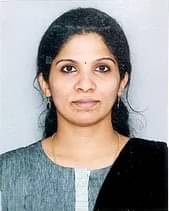 PhD - Clinical Psychology, M.Phil - Clinical Psychology
Psychologist
Brain To Mind : Center For Psychological Assessment & Psychotherapy,
Book Appointment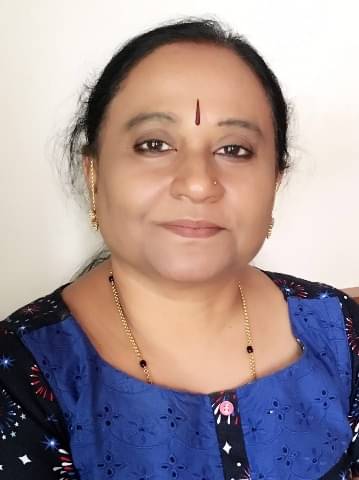 M.Sc - Psychotherapy
Psychologist
Book Appointment