Personal Statement
I believe in health care that is based on a personal commitment to meet patient needs with compassion and care.
...more
I believe in health care that is based on a personal commitment to meet patient needs with compassion and care.
More about Dr. Deepesh Venkatraman
Dr Deepesh Venkatraman, MBBS Bachelor of Medicine and Bachelor of Surgery, DNB-Cardiologist, DM - Cardiology is a renowned Cardiologist in the city of Bangalore. He has over 14 years of experience during which he has helped multiple patients deal with issues related to heart health like Hypertension, Heart Attack, Syncope, Irregular Heartbeat, Hole in Heart and Blocked Arteries. Cardiology is a branch of medicine, which deals with heart disorder along with the parts of the circulatory system. This field includes medical diagnosis along with the treatment of congenital heart defects, coronary artery disease, failure of heart, valvular heart disease etc. Physicians specialising in this particular field of medicine are called cardiologists. Dr Deepesh Venkatraman practices at BGS Gleneagles Global Hospital located at 67, Uttarahalli Road, Near Abhiman Studio & SGBIT Engineering College Campus 1st Building, Bangalore on Monday, Tuesday, Thursday, Friday and Sunday from 9:00 am to 5:00 pm where he charges INR 600 per patient. He also consults at Malathi Manipal Hospital located at 45/1, 45th Cross, Marenahalli Road, Phase II, Next To Big Bazar & Opposite To Bangalore Central, Bangalore between 9:00 am to 10:00 am on Monday, Wednesday, Thursday and Saturday where he charges INR 550 per patient. Lybrate has a nexus with top Cardiologists of Bangalore. You can choose the right doctor from a wide list of verified doctors. You may also go through the authentic patient reviews to make an informed choice. Also get amazing discounts and cashback while booking online or in-clinic appointment via lybrate.com.
Info
Education
MBBS Bachelor of Medicine and Bachelor of Surgery - Madras Medical College, Chennai - 2005
DNB-Cardialogist - National Borad of Examinations Ministry of Health Government of India - 2015
DM - Cardiology - R.G. Kar Medical College & Hospital - 2015
Languages spoken
English
Hindi
Location
Book Clinic Appointment with Dr. Deepesh Venkatraman

No.67, Uttarahalli Road, Landmark : Near Abhiman Studio & SGBIT Engineering College Campus 1st Building

,

Bangalore
Get Directions






No.45/1, 45th Cross, Marenahalli Road, Phase II, Landmark: Next To Big Bazar & Opposite To Bangalore Central, Bangalore

,

Bangalore
Get Directions



Services
Submit Feedback
Submit a review for Dr. Deepesh Venkatraman
Your feedback matters!
Write a Review
Dr. Deepesh Venkatraman Feeds
Complications in the heart valve occur when the functioning of the heart valve is impaired. Valves of the heart allow the blood in one direction and prevent the blood from flowing back into the ventricles of the heart.
Heart valve diseases can be classified as follows:
1. Valvular stenosis:
This condition occurs when the valves of the heart do not open completely due to stiffness. As the opening is narrow, the heart has to work hard to pump blood. This condition may lead to heart failure.
2. Valvular insufficiency:
This is a condition where the valve does not close tightly. This causes some of the blood to flow back to the valve. As this condition deteriorates the heart has to work harder to pump blood.
Types and Causes of valve diseases:
1. Acquired valve disease
The structure of the valve changes due to various infections or rheumatic fever. Rheumatic fever is caused by bacterial infection that had not been treated. It tends to occur in children and cause inflammation of the valves of the heart.
2. Congenital valve disease
This condition usually affects the pulmonary valve where the size of the valve is abnormal.
3. Bicuspid aortic valve disease
It is a type of valve disease that impairs the aortic valve. Instead of the regular three cusps, the bicuspid valve only has two. This may cause the valve to be stiff or cause it to leak.
4. Mitral valve prolapse
This condition causes the valve to flop back when the heart contracts. This condition also causes the leaflets of the valve to turn irregularly and cause it to stretch. This condition causes the valve to leak.
Symptoms:
The symptoms of valve disease are as follows:
1. Weakness: This condition may cause weakness and cause severe discomfort while performing daily activities.
2. Palpitations: Symptoms such as irregular heartbeats, skipped beats and rapid heart rhythm occurs in this condition.
3. Rapid weight gain: This condition can cause you to gain weight very rapidly.
4. It may cause swelling in your ankles, abdomen and feet.
5. This condition causes shortness of breath

2905
people found this helpful
The word acute coronary syndrome refers to a group of symptoms that are caused by blockage of the blood flow to the heart muscles. The most common result of this is myocardial infarction or heart attack as it is popularly called. Reduced blood flow leads to death of some portion of the heart muscle wall. While the word heart attack sounds almost fatal, it need not be the case. Knowing how to identify an attack and being aware of some simple measures can help save lives.
Symptoms: The tell-tale signs of a heart attack are as follows:
- Chest pain and discomfort usually described as a tightness or burning in the chest region
- Pain along the left side of the shoulder and neck, going up into the jaw, down to the arm
- Nausea and vomiting
- Profuse sweating
- Difficulty breathing
- Dizzy or fuzzy feeling
- Tired, extreme fatigue
- Anxious, apprehensive feeling
However, be also aware that there are a lot of people who experience a silent heart attack. Women, obese, elderly, and diabetic patients can have silent attacks, and depending on severity, either they go on with life as usual or can have a fatal attack.
Diagnosis: Once you are doubtful of a heart attack, the next step is to reach the closest medical facility for a diagnosis. In addition to a detailed examination and history, the following two tests will be performed.
- Electrocardiogram (ECG): A 12-lead ECG will measure electrical activity of the heart and identify irregular electrical activity which is indicative of a myocardial infarction.
- Blood tests: Presence of certain enzymes in the blood, CK-MB and troponin, are indicative of a heart attack. A complete electrolyte profile also will be done, and increase or decrease of some electrolytes is helpful in diagnosing a heart attack.
- In addition to these two, chest radiography, cardiac angiography, echocardiogram, stress test, and computed coronary tomography may also be required to confirm the diagnosis.

Management: Once diagnosed, the first step would be to relieve the symptoms, negate the effects of reduced blood flow, and restore cardiac function.
- Dissolve the clot - Using thrombolytics like clopedigrol
- Nitroglycerin - To dilate the blood vessels and improve blood flow, especially to the heart muscles
- Anticoagulant therapy - Blood thinners are usually used to avoid blood clot formation; aspirin and heparin are the most commonly used agents.
- Blood pressure maintaining drugs like beta blockers and/or angiotensin-converting enzyme (ACE) inhibitors are also used
- Statins are used to reduce the amount of cholesterol in the blood and stabilize plaque deposits.
In very severe cases, angioplasty and stenting or coronary bypass surgery may be required.
Educating people on how to identify a heart attack and manage it is very useful and can help save lives.

2573
people found this helpful
Heart Blocks are a result of plaque buildup in your arteries, which blocks blood flow and circulation to the heart, causing heart muscle damage and heightens the risk for heart attack and stroke.
Arteries which have smooth and elastic walls become thick and restrict blood flow from the cholesterol deposits over the years. Blood clots can also block the arteries that supply oxygen rich blood to the heart. These can eventually lead to strokes and heart attacks.
Some warning signs that you may be at risk of heart blockage:
Have you had a mild stroke: Plaque that accumulates in the carotid artery supplying oxygen rich blood to the brain can cause a stroke. People who have had strokes are more prone to heart attacks.
Do you often feel fatigue and dizziness: Reduced oxygen from poor circulation and blood flow can result in fatigue and tiredness as well as dizziness.
Experiencing shortness of breath: Poor blood flow can lead to shortness of breath from even mild forms of exercise or even from carrying out daily chores or walking.
Sudden chest pain: Chest pain or angina result from reduced supply of blood to the heart. It can be felt as pressure, tightness in the chest, squeezing in the chest, numbness or burning.
Unexplained lower back pain: This can result from pressure in the spine as a result of pinched nerves due to compressed vertebrae discs as a result of poor blood flow.
Erectile dysfunction in men: If an erection becomes difficult or impossible, it could be a warning sign of clogged arteries. These arteries supply blood to the pelvis area and help achieve an erection.
Calf pain: Blocked leg arteries can cause calf pain, especially in smokers . THis is an early sign of possible heart blocks.
Painful, numb and cold hands and feet: Plaque build up in the arteries of the extremities can cause numbness and coldness in the hands and feet.
Remember early detection is the key to prevent or delay heart attacks.
2768
people found this helpful
Angioplasty is referred to as a cardiac procedure which involves widening the narrowed section of a coronary artery. Usually performed by an interventional cardiologist, this procedure is performed in a cardiac catheterization lab, short for a cath lab. An interventional cardiologist takes extra care to review the risks, in addition to obtaining your counsel prior to preparing you for the procedure. The physician also refers to your medical history in order to determine the amount of anesthesia that should be used.
What happens during the procedure?
Although mild sedatives will be administered to help you relax, the process requires you to remain awake throughout the procedure.
The procedure of angioplasty involves cardiac catheterization. The doctor numbs the intended site through medications and inserts the catheter. Following such, the doctor inserts a thin sheath in your artery, oftentimes in your groin or arm. A long, narrow, empty tube known as a catheter, is then carefully guided through the sheath, through the blood vessels and into the arteries near the heart.
A little amount of liquid is then injected through the catheter which is moved through the chambers, valves and vessels of the heart. This movement is then pictured with the help of X-rays, with which the doctors can diagnose the condition and working of the coronary arteries and the heart valve.

The surgical procedure lasts for around 1.5 - 2.5 hours but the preparation and post - surgical procedures may take several hours. A patient is usually made to stay overnight to be monitored by medical personnel.
What to expect before an Angioplasty?
Most people are made to undergo a blood test and electrocardiogram before having an angioplasty. Usually scheduled a day before the procedure, such tests usually require separate appointments. Usually patients are restricted to eat since 12 hours before the exam.
What happens post-procedure?
After the procedure, you will be instructed to remain flat for 5-6 hours without bending your legs, so as to prevent bleeding. The nurse will instruct you as to when you can get up from your bed. You may not be permitted to drink or eat until the groin sheath is removed as such can cause nausea.
According to the procedure, the doctor will provide you with adequate after care advice.
2738
people found this helpful
Near By Doctors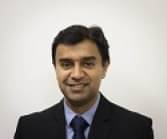 MBBS, MRCP (UK), PG Diploma In Lipid Management, MBA (Healthcare)
Cardiologist
Baliga Diagnostics Pvt Limited,
Book Appointment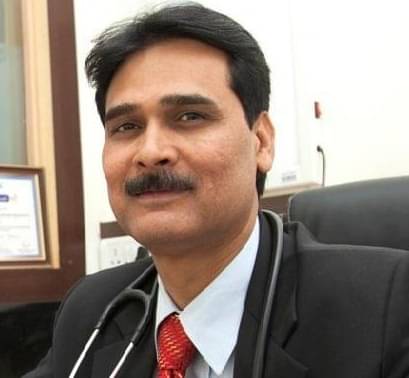 MBBS, MD, DM - Cardiology
Cardiologist
Tathagat Heart Care Centre & Hospital,
Book Appointment