About
We are dedicated to providing you with the personalized, quality health care that you deserve.
...more
We are dedicated to providing you with the personalized, quality health care that you deserve.
More about V-Care Hospital
V-Care Hospital is known for housing experienced Endocrinologists. Dr. Abdul, a well-reputed Endocrinologist, practices in Bangalore. Visit this medical health centre for Endocrinologists recommended by 105 patients.
Timings
Location
No 29, 1st main Road, A 1st Block, Devegowda Road, R T Nagar
RT Nagar
Bangalore,
Karnataka

Get Directions
Doctor in V-Care Hospital
Services
Submit Feedback
Submit a review for V-Care Hospital
Your feedback matters!
Write a Review
Feed
Nothing posted by this doctor yet. Here are some posts by similar doctors.
Diabetes is something which has become so common over the past few decades and this is said to be a cause of worry as most people don't understand how to prevent and manage it. This has led to some myths, gaining more than their fair share of popularity. So, wouldn't it be a good idea to get to know a little more so as to separate the myths from the facts?
Weight & watch: One of the most common myths when it comes to diabetes is the belief that a person is going to have his or her life adversely affected if he or she is overweight. While it is true that being overweight happens to be one of the risk factors related to diabetes, it is important to keep in mind the fact that there are other risk factors which are responsible, as well. Some of these factors are age and family history, as well as the ethnicity of the person. Taking this into account, it should not come as too much of a surprise to know that there are quite a few people who are not overweight, but are still fighting diabetes.
Packaged tricks: Considering the rise in the number of people who are suffering from diabetes, this has led to food being marketed specifically for their consumption. However, in reality, whatever represents a healthy diet is sufficient for a person who is diabetic. So a diet which does not have a high amount of saturated fats and trans fats and does not go overboard with starch and sugar, but features a fair amount of lean protein works well too. All the fancy diabetic food, which a person buys, is only likely to drive a great hole in the wallet and not have any additional health benefits. Therefore, the extra spending is nowhere close to being worthwhile and should be avoided.
Fruits punch: Many people are of the opinion that it is the processed and sugary food items, which cause diabetes and this is true to a significant extent. However, some people are of the view that since fruit is natural, diabetics can eat as much of it as they like. This is where the thinking gets dangerous. Some fruits are rich in carbohydrates and so it should be consumed in a reasonable quantity, as part of the daily meal plan. After all, too much of any good thing is bad!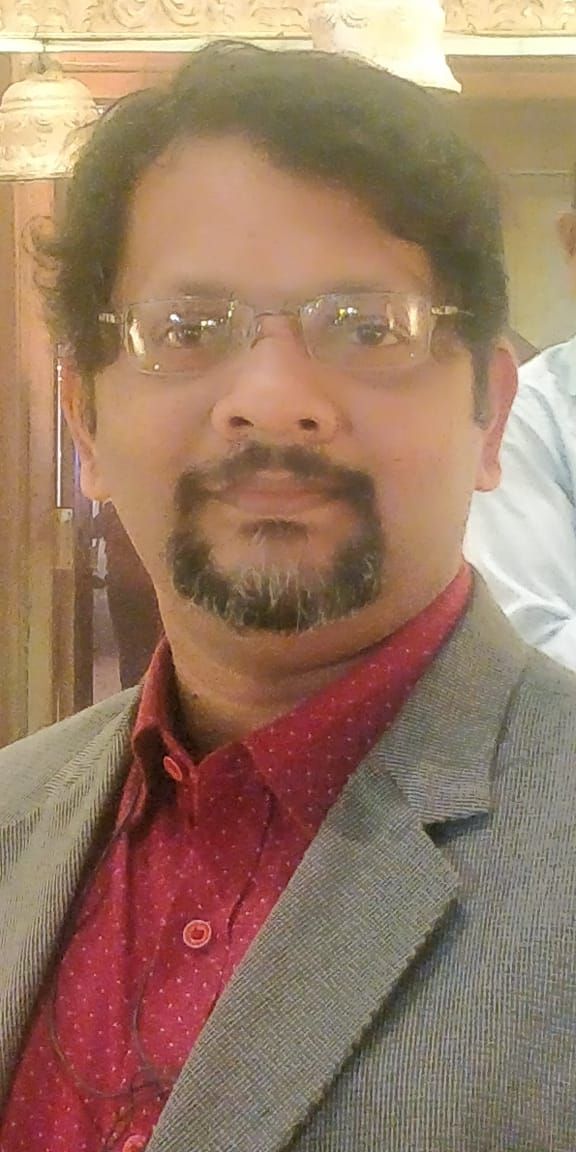 Post Graduate Diploma In Diabetology PGDD, Programa De Residência Médica Em Endocrinologia E Metabologia, CCGP, Post Doctoral Fellowship in Diabetology, MD - Diabetology, MD General Physician , KIMS NMU
Since blood is part of the cardiovascular system, and diabetes is a condition in which the level of glucose in the blood is higher than normal, then is certainly some relationship between the two.
Diabetes and cardiovascular system diseases has been recognized to be closely related to each other due to the so-called insulin resistance syndrome or metabolic syndrome. Some examples of the commonly diagnosed cardiovascular disease are coronary heart disease, stroke, high blood pressure and other heart conditions.
Diabetes is considered a major risk factor in cardiovascular diseases. Other factors that contribute to the possibility of acquiring cardiovascular diseases in diabetic patients include hypertension, smoking, and dyslipidemia.
How Diabetes Causes Cardiovascular Problems?
Hypertension: Hypertension in diabetes is considered a major contributor to the increase in mortality from cardiovascular diseases. Diabetic patients, especially those with Type 2, need to always have their blood pressure checked every visit to the doctor. Self-monitoring at home is also a must to maintain and control the rise of blood pressure. The American Diabetes Association recommends a target blood pressure of not more than 130/85 mm Hg to maintain a good level of blood pressure.
Arteriosclerosis and Atherosclerosis: Arteriosclerosis is the stiffening or hardening of the artery walls while Atherosclerosis is the narrowing of the artery because of plaque build-up. Atherosclerosis is a form of hardening of the blood vessels/arteries, caused by fatty deposits and local tissue reaction in the walls of the arteries. Diabetes is a documented high risk factor for the development of both Atherosclerosis, Arteriosclerosis. Heart disease and stroke, arising mainly from the effects of atherosclerosis, account for 65 percent of deaths among diabetics.
Hyperglycemia: Hyperglycemia means high (hyper) glucose (gly) in the blood (emia). Your body needs glucose to properly function. Your cells rely on glucose for energy. Hyperglycemia is a defining characteristic of diabetes, when the blood glucose level is too high because the body isn't properly using or doesn't make the hormone insulin. There is a growing recognition that diabetes belongs to a special category of risk factors because it markedly increases risk of CVD. This increase is partly the result of the pernicious effects of persistent hyperglycemia on the vasculature and partly due to the coexistence of other metabolic risk factors.
Smoking: Smoking has been determined dangerous to our health. Studies show that smoking indeed increase risk of premature death and cardiovascular disease in diabetic patients.
Atrial Fibrillation: Atrial Fibrillation means an irregular and rapid heart rate which can increase the risk of stroke, heart failure and other cardiac issues. Individuals with diabetes are at an increased risk of developing atrial fibrillation. This risk is higher among patients with a longer duration of treated diabetes and poorer glycemic control.
Individuals with insulin resistance or diabetes in combination with one or more of these risk factors are at even greater risk of heart disease or stroke. However, by managing their risk factors, patients with diabetes may avoid or delay the development of heart and blood vessel disease. Your health care provider will do periodic testing to assess whether you have developed any of these risk factors associated with cardiovascular disease.
Basant kusumakar ras 125 mg twice a day shreshthadi avleh 10 gm twice a day relief in 8-10 days and for complete cure take it for 60 days only exercise routine specially running in the morning.
1
person found this helpful
In addition you start doing this 1. Don't overeat 2. Don't take tea empty stomach. Eat something like a banana (if you are not diabetic) or any seasonal fruit or soaked almonds and a glass of water first thing in the morning (within 10 mins of waking up). No only biscuits or rusk will not do. 3. Take your breakfast every day. Don't skip it. 4. Have light meals every 2 hours (in addition to your breakfast, lunch n dinner) e.g. Nariyal paani, chaach, a handful of dry fruits, a handful of peanuts, any fresh n seasonal fruit, a cup of curd/milk etc 5. Finish your dinner at least 2 hours before going to sleep. 6. Maintain active life style 7. Avoid fast foods, spicy n fried foods, carbonated beverages 8. Take a lot of green vegetables n fruit. 9. Drink lot of water. 10. Curd is good for u. 11. Everyday preferably sleep on same time exercise in the form of yoga, cycling, swimming, gym, walking etc. For more details you can consult me.
1
person found this helpful
The food we eat contains energy which is stored as glucose in the body. This glucose is then converted into back into energy with the help of a hormone called insulin. A lack of insulin in the body or an inability to use the insulin is known as diabetes. There are two types of diabetes mellitus; type 1 and type 2. These diseases cannot be cured but with medication, correct nutrition and weight management, they can be controlled so as to not affect your quality of life.
Type 1 diabetes is a lifelong condition and usually, begins in childhood. This is an autoimmune condition and makes the pancreas stop producing insulin.
Some probable causes of type 1 diabetes are:
Family history of diabetes

Pancreatic diseases

Other infections and diseases that can affect the pancreas.
Between the two, type 2 diabetes is more common. Type 2 diabetes is also known as insulin resistance and can affect a person at any stage in life. However, it is more common amongst men and women above the age of 45. Ethnicity also plays an important role here with African Americans, Latino Americans, Asian Americans and Hispanic people being more vulnerable to this disease. In this case, the body does produce insulin but either this amount is insufficient or the body is resistant to the insulin.
Some factors that can trigger this condition are:
Sedentary lifestyle

Family history of diabetes

Low levels of good cholesterol and high levels of triglycerides

Presence of cells that are resistant to insulin

Prediabetes or glucose intolerance
The most common symptoms of type 1 and type 2 diabetes are:
Increased urination

Excessive thirst and increased appetite

Wounds that are slow to heal

Yeast infections

Blurred vision
Another common type of diabetes is known as gestational diabetes Gestational diabetes affects pregnant women. It is caused by the over or under production of insulin by the placenta. Gestational diabetes can affect the health and growth of the baby is not treated in time. This condition usually resolves itself after the baby is delivered but it can put the mother at an increased risk of suffering from type 2 diabetes.
Some factors that can trigger this condition are:
Obesity

Glucose intolerance

Family history of diabetes

Pregnancy after the age of 30

M.B.B.S, Diploma in Diabetology, Fellowship in Diabetology(Boston School of Medicine, USA)
Diabetes is a chronic condition where glucose level of your body rises too high. There are two types of diabetes type 1 and type 2. In case of type 1 diabetes, the body fails to produce insulin and people suffering from this condition have to depend on insulin injections for the rest of their life. In case of type 2 diabetes the body produces less amount of insulin which is not enough for the proper functioning of the body. This type of diabetes can be kept under control by following a healthy diet and practicing exercise regularly.

Why diabetic wounds can cause severe problems?
Diabetes can cause a number of complications that makes it harder for certain wounds to heal. These include:
Nerve damage: Until a cut or blister worsens and becomes inflamed, in case of neuropathy, you will not experience the pain. Diabetics often suffer from neuropathy, making it difficult for wounds to heal.
Weak immune system: A minor wound may even get severe and become infected if your immune system fails to exercise its natural defenses.
Narrow arteries: Blocked arteries may cause severe wounds which becomes difficult to heal. Clogged arteries make it difficult for the blood to flow to the affected area which slows the process of wound healing.
Treating a diabetic wound
You can follow the methods mentioned below to avoid getting infected:
Taking care of the wound immediately. If the wound is not cleaned and taken care of, letting bacteria to build up, it can lead to infection.
Avoid using soaps and hydrogen peroxide to irritate the injury. Use antibiotic lotions to prevent infection and use a sterile bandage to keep the affected area covered.
Consult your doctor before any minor problems turn to larger ones
Since the bottom of the foot is a common place for developing blisters and calluses in case of diabetic people, try to keep pressure off the wound as it slowly heals

FRCS - General Surgery, Fellowship Retina Vitreous, MS - Ophthalmology, MBBS, Fellowship In Vitreoretinal Surgery
Diabetic retinopathy is not a standalone disease; it is a side effect of diabetes. This is a condition that affects the eyes. It may start with no tangible harm to the eyes at all. With time, however, it progresses to complete blindness.
This disease damages the light sensing tissue inside the retina. Both diabetes type 1 and 2 can cause this disease as a complication. Your risk increases with the duration you have had diabetes for.
Symptoms of diabetic retinopathy:
The following signs if exhibited by your body, will help you identify diabetic retinopathy:
• Blind spots in your vision, areas in which you cannot see anything
• Problems with spotting and telling different colours apart
• Alternating bouts of adequate and inadequate vision
• Small wriggling or floating lines in your field of vision
• A weakening eyesight
Diagnosing diabetic retinopathy: When to talk to your doctor?
If you suspect the initial warning signs in your vision, begin periodic visits to your ophthalmologist round the year. The frequent examinations will help you keep track of any deteriorating symptoms and take the necessary action.
Start these visits also if your vision is weakening, objects look blurry at the seams or random spots and small dark figures crop up in your line of vision.
The types of diabetic retinopathy
This disease may be of two different types. They are:
1.) Early diabetic retinopathy: This is the more common and less advanced variety of the two. In this stage, the formation of new, healthy blood vessels in the retina is prevented, and the older healthy ones get distorted in shape. The damage progresses until you get it treated.
2.) Advanced diabetic retinopathy: This is the more severe of the two varieties. In it, along with no new healthy vessels being produced, old impaired ones stop working and new distorted growths start occurring. This can lead to even glaucoma with time.
Diabetic retinopathy: Better prevented than cured
While this disease cannot be entirely prevented, the risks of it ever happening to you can be greatly reduced by:
• Be on alert for failing vision: Keep an eye out for any changes or peculiarities in your vision, which was not there before. It may be a sign of impending diabetic retinopathy.
• Try to remedy your diabetes: Eat healthy, include a lot of greens in your diet. Also, try to get enough exercise every day of the week.
• Give up smoking: It is a habit that exacerbates diabetes complications, or indirectly even leads to diabetes, so you should steer clear of it.
Diabetic retinopathy is a disease that can cause permanent blindness, so utmost care must be taken to reduce the risks or ever catching it. It is a diabetic complication that affects your retina, but by adopting a healthier lifestyle, you can keep both diabetes and its related health risks at bay.
Yes you need to take medicines life long. It will definately affect your fertility. your tsh is too high. U need to start treatment asap.
View All Feed
Near By Clinics