About
Our medical care facility offers treatments from the best doctors in the field of General Physician . We will always attempt to answer your questions thoroughly, so that you never have to...
...more
Our medical care facility offers treatments from the best doctors in the field of General Physician . We will always attempt to answer your questions thoroughly, so that you never have to worry needlessly, and we will explain complicated things clearly and simply.
More about Sri Krishna Hospital
Sri Krishna Hospital is known for housing experienced General Physicians. Dr. Suresh Shetty, a well-reputed General Physician, practices in Bangalore. Visit this medical health centre for General Physicians recommended by 97 patients.
Timings
Location
#59, Sri Krishna Hospital, Bannerghatta Road, Hulimavu
Hulimavu
Bangalore,
Karnataka
-
560076

Get Directions
Doctor in Sri Krishna Hospital
Services
Submit Feedback
Submit a review for Sri Krishna Hospital
Your feedback matters!
Write a Review
Feed
Nothing posted by this doctor yet. Here are some posts by similar doctors.

DNB (Surgical gastroenterology, MS( General Surgery), MBBS, Fellowship in Minimal Access Surgery, Diploma in Minimal Access Surgery, Fellow of International College of Robotic Surgeons
Surgical Gastroenterologist, Delhi
Also called gluten-sensitive enteropathy and celiac sprue, celiac disease is an autoimmune digestive disorder, wherein the consumption of gluten-based foods leads to damage of the tissues that line the small intestine. This hinders the ability of your body to absorb the essential nutrients from the foods you eat.
Causes
Under normal conditions, the immune system of the body offers protection against external intruders. When individuals diagnosed with celiac disease consume gluten-based foods, gluten resistant antibodies are formed by the immune system. This causes them to attack the linings around the intestines, thus causing irritation in the digestive tract and harming the villi (hair-like structures on the covering of the small intestine which absorb nutrients from the food). This impairs the nutrient absorbing capacity of the individual, thus increasing chances of malnourishment.
Symptoms
Celiac disease has symptoms that vary from patient to patient. Some of the common symptoms include:
A severe skin rash called dermatitis herpetiformis.
Digestive problems such as:
Pain
Gas
Abdominal Bloating
Diarrhoea
Weight loss
Pale stools
Musculoskeletal problems such as bone and joint pain as well as muscle cramps
Seizures
Aphthous ulcers which are basically sores occurring in the mouth
Tingling sensation in the legs which are caused by low calcium and nerve damage
Growth issues in children since they cannot absorb the required amount of nutrients
Irregular menstrual cycles
Other complications associated with celiac disease
Miscarriage or Infertility
Osteoporosis. This is a disease which weakens the bones and causes fractures. It is caused because of a deficiency of Vitamin D and calcium.
Intestinal Cancer
Other birth defects: Such as irregular spinal shape because of the deficiency of certain nutrients, especially folic acid.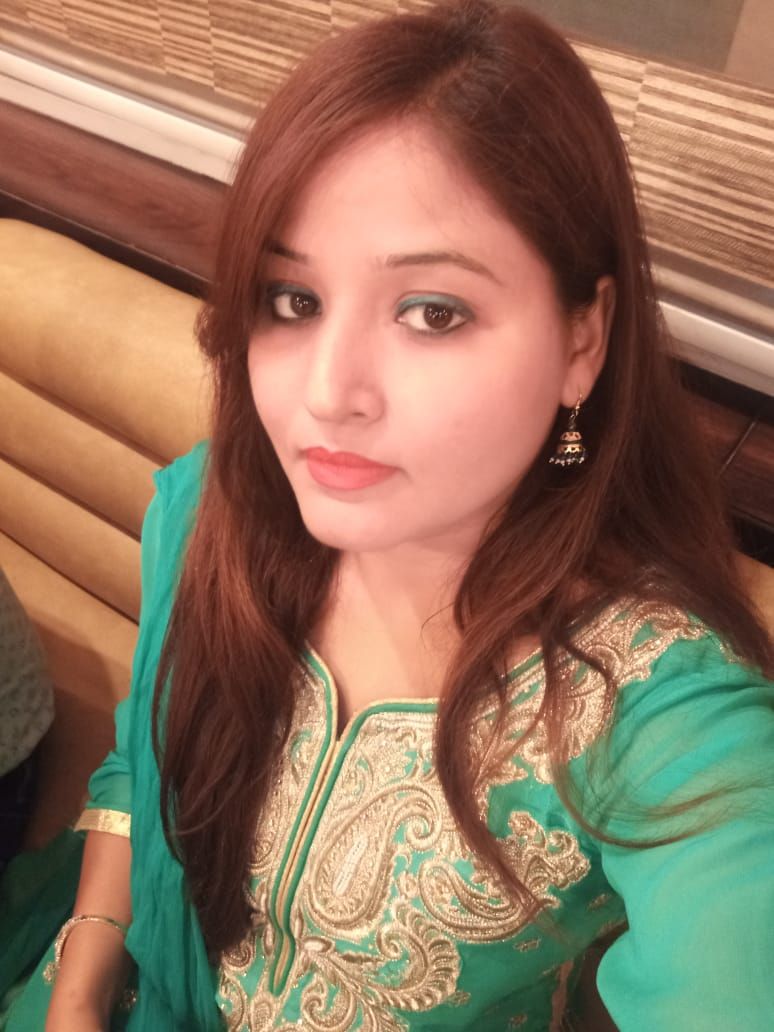 PGDRP Rehabilitation Psychology , M.A Clinical Psychology, Certificate in Guidance and Counselling (CGC)
Asperger's Syndrome has recently come under the umbrella of Autism Spectrum Disorder. This syndrome usually affects the social skills of the patient, most heavily. The patient may seem normal and even intelligent at first glance. But on closer interaction, several social skill problems will come to the fore including an obsessive focus on certain topics and issues. Repetitive behaviour is also a part of this disease.
Let us find out more about Asperger's Syndrome:
Symptoms: The symptoms usually begin to show up early on in one's childhood. The patient will not be able to make eye contact while speaking with others. Also, a perfectly normal person may seem inordinately shy and reserved during social interactions. This awkwardness may come to the fore in the form of looking for expression cues on other people's faces and even the body language. The patient may not be a very happy and lively soul, with hardly a smile to crack at the funniest of jokes. The lack of emotions or the emotionally numb state is also a major giveaway of the condition. Other symptoms may include a strong aversion towards change in food habits and routine.
Diagnosis: The diagnosis is usually done by mental health specialists like a developmental paediatrician, a psychiatrist, a psychologist or even a paediatric neurologist. These specialists can put the child through a variety of tests that will study the neurological health as well as the speech and emotional behaviour of the child.
Educating the Parent: Once the diagnosis has been done, the parents of the patient will have to appraised of the condition and its implications. The symptoms and treatment will have to be duly discussed even as the parents are put through training and therapy to learn techniques with which they can help the child in progressing along more normal lines. The therapy will also help the parents deal with the challenge of living with someone suffering from this condition.
Treatment: There are varied forms of treatment that aim at fixing the specific areas and symptoms that the patient is learning to live with. Social skills training, speech and language therapy, CBT or Cognitive Behavioural Therapy and other forms of treatment can help the child overcome many symptoms that come from this condition.
In the course of the treatment, it is important for the child, parent and therapist concerned to realise that there is no single approach that can be applied to all patients suffering from Asperger's Syndrome. Individual care and therapy will be required for individual cases. At the same time, most of the skills will need to be repeated at home so that the child takes them more seriously.
It is a common female endocrine disorder occurring in reproductive age group from 15 to 45 years
It affects 1 in every 5 women. Insulin resistance is central to the pathogenesis of PCOS and Indians are known to have high prevalence of insulin resistence
THREE MAIN FEATURES OF PCOS:
Which means ovaries don't regularly release eggs (ovulation)
EXCESS ANDROGEN:
High levels of male hormone in your body which may cause physical signs such as excess facial or body hair
POLYCYSTIC OVARIES:
Your ovaries become enlarged and contains many fluid filled sacs which surround the egg (follicle)
If you have atleast two of these features you may be diagnosed of PCOS
SIGNS AND SYMPTOMS:
Irregular or no periods

Difficulty getting pregnant

Excessive hair growth on face ,chest ,back

Weight gain

Hairloss from the scalp

Oily skin or acne
PCOS is associated with an increased risk of developing metabolic problems like:
Type 2 Diabetes

High uric acid
WHAT CAUSES PCOS
Exact cause is not known ,it may have a multifactorial cause like insulin resistance , hormonal imbalance ,genetics
RESISTANCE TO INSULIN:
Insulin is a hormone produced by the pancreas to control the amount of sugar in the blood .It helps to move glucose from blood to the cells where it is broken down to produce energy.
Insulin resistance means body's tissues are resistance to the effects of insulin. The body therefore has to produce extra insulin to compensate.
High levels of insulin cause ovaries to produce too much testosteron , which interferes with the development of the follicles and prevents normal ovulation.
Insulin resistance can also lead to weight gain which can make PCOS symptoms worse, because having excess fat causes the body to produce even more insulin
HORMONE IMBALANCE:
Many women with PCOS are found to have an imbalance in certain hormones that includes increase estrogen, decrease FSH , decrease progesterone , increase LH ,increase testosterone , low levels of SHBG, raised levels of prolactin
The exact reason is why these hormonal changes occur is not known .It's been suggested that problem may start in the ovary itself , in other glands that produce these hormones or in the part of the brain that controls their production . The changes may also be caused by the resistance to insulin
GENETICS:
Sometimes PCOS runs in families.
DIAGNOSIS
From symptoms

Hormonal evaluation

Ultrasound scan

Blood test to screen for diabetes and cholesterol
TREATMENT:
PCOS can't be cured but the symptoms can be managed
LIFE STYLE CHANGES:
In overweight women by losing excess weight by exercise and healthy balanced diet
MEDICATION:
For irregular periods contraceptive pills to induce regular periods or induce period every 3-4 mnths to reduce long term risk of developing endometrial cancer
FERTILITY PROBLEMS:
Short course of ovulation induction medication .If no response then IVF
METFORMIN:
For insulin resistance

MBBS, Post Graduate Diploma in Health Science in Diabetology, Master of Health Science Diabetology, Diploma in Clinical Cardiology
Diabetic patients should have a meticulous focus on the kind of food they consume. While too much food can shoot up the blood sugar level, too less food can bring down the blood sugar level. It is necessary to maintain a fine balance. It is also very critical to refrain from certain food items which can give a blowback to diabetes.
Here is a list of 8 such food items to stay away from:
Candy: Candies contain a high amount of sugar and largely contribute to weight gain and increase in blood sugar. Instead of consuming candies, it makes sense to satisfy the sweet tooth with food items such as berries, fruit salad etc.
Pastries and cakes: Pastries and cakes are loaded with white flour, sugar, and sodium. They not, only interfere with the proper functioning of insulin in the body but can shoot up blood sugar level in a very short span of time.
White bread: White bread acts just like sugar. Once the body digests it, the refined starch in the white bread interferes with insulin and disturbs diabetes control. A better option to white bread is a whole bread English muffin.
French fries: A favorite to many, this can wreak havoc to the blood sugar level of a person suffering from diabetes. It contains tons of oil, carb, and starch. It raises the cholesterol level and invites other diseases as well.
Syrup and pancakes: It is one of the worst choices in breakfast. It has loads of white flour and carbs. The butter inside the pancakes makes it worse. Not only does it interfere with the insulin in the body, it majorly disturbs the diabetes control regime.
Raisins: While raisins may not be as harmful as other food items, it still has a detrimental effect on the body. Owing to its concentrated sugar content, it can raise the blood sugar level.
Fruit juice: Strange as it may sound, fruit juice, even if they are hundred percent pure is as good as sugar syrup. It can sharply increase the blood sugar level and be a major roadblock to diabetes control.
Asthma is something which affects quite a large number of people. As a matter of fact, up to 20 percent of the population is affected by it. Isn't it surprising that the ways to treat it are not so well known, taking into account how many people it affects? So, wouldn't it be a great idea to learn more about it and learn to treat it in a pretty unique way?

When a person has asthma, the airways of the respiratory system become narrower than they usually are and this, in turn, leads to a shortage of breath. While many people would normally go to a conventional doctor in order to treat asthma, it may come as a rude shock to know that asthma is often triggered by reactions to conventional medicines such as non-steroidal anti-inflammatory drugs, which are also known as NSAIDs. Things are not that straightforward, are they?

Ayurveda is a body of medicine which looks not at just patching up and fixing medical problems, but rather to maintain a high level of overall health. Considering this, it should not be much of a surprise to come to know that when it comes to the treatment of asthma, Ayurveda is not superficial like a lot of other methods of treatment. As a matter of fact, it not only looks at the respiratory system but also at the gastrointestinal system in order to provide a comprehensive solution for a patient who is affected by asthma.

According to Ayurveda, the body is divided into three doshas and in the case of asthma, it is the kappa dosha which is culpable. If the asthma is detected before too long, fully effective treatment can be undertaken and the patient can be restored to his or her pre-asthma level. However, if there is a significant delay between the time that asthma sets in and its detection, only management is possible.

Foods which trigger asthma are to be avoided like the plague! Examples of these foods happen to be animal products and dairy products such as curd. In addition to this, bananas and sugary foods or sweets, including sugar, in itself, are to be avoided.

A paste of rock salt, mustard oil or clarified butter can help if it is rubbed on the chest. Medicines such as Sitopalaadi choorna are to be taken, with this specific medicine ingested with honey. Kapha kartari addresses the issues with the Kapha and with it, asthma should be on its way to becoming a minor problem pretty soon!
Ayurveda is a system of medicine that takes a holistic approach to treat various diseases. It is believed in Ayurveda that when a disease occurs in your body then it means that the mind, body and soul is unbalanced.
It is believed that everyone is made up of five elements - earth, air, water, ether and fire. If all of these elements in the body are well balanced, then the body tends to function in a healthy manner. An illness is a sign that one or multiple elements in the body are not balanced. A practitioner carries out a diagnosis of your diet, lifestyle, seeks to find out the cause of the imbalance and provides treatment accordingly.
Diabetes is a condition in the body which is characterized by blood sugar spikes that result in the body being unable to use the glucose in the body.
The various symptoms of diabetes are outlined below -
1. Fatigue
You may experience fatigue as the glucose in the body will not be effectively utilized.
2. Frequent urination
You may urinate frequently because of the presence of excess glucose in the blood.
3. Weight gain
You may experience weight gain.
4. Bruises take longer time to heal
Injuries take more time to heal if there is too much glucose concentration in the body.
The various ayurvedic remedies for diabetes are -
1. Eating bitter gourd with ghee is good for bringing down blood sugar levels.
2. Bitter gourd juice can also be an effective remedial measure.
3. Make a mixture of turmeric, powdered fenugreek seeds, white pepper and milk. Consume this drink at least twice a day.
4. Combine "neem" leaves, "tulsi" and "belpatras" with a glass of water and drink it on empty stomach to keep diabetes at bay.
5. Limit sugar consumption by restricting foods such as banana, potato and rice.
6. Consume bitter vegetables
7. You should exercise on a regular basis; activities such as running, strength training and yoga will help you manage diabetes better
8. Consume lots of green vegetables and herbs as they assist in insulin production.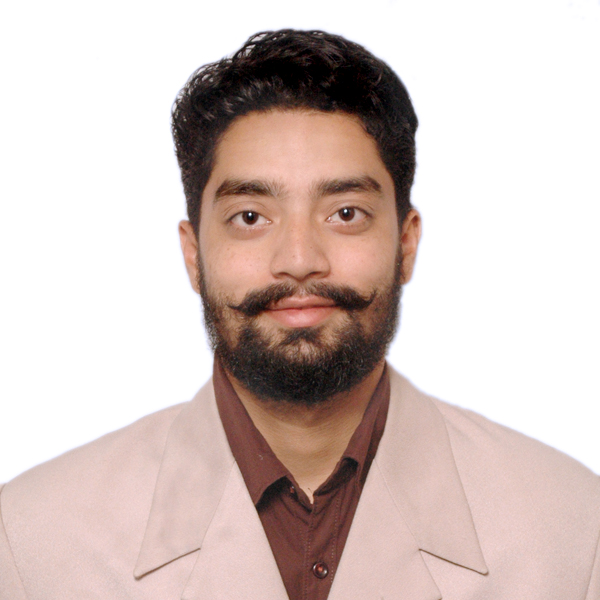 Bachelor of Ayurveda, Medicine and Surgery (BAMS), Diploma in Naturopathy & Yogic Science (DNYS), M.D.AYURVEDA
Diabetes is a chronic metabolic disorder that results in higher levels of blood sugars in the body. It is assuming epidemic proportions, and India has become the new diabetic capital with more than 50 million diabetic people. The main problem with diabetes is it does not completely go away, and there is a whole myriad of issues that it brings along with it. Heart attacks, strokes, eyesight problems, delayed wound healing, nerve damage and impotence. Therefore, diabetes and by that we mainly mean blood sugar levels have to be managed so that there is a delay in onset of the associated conditions and/or reduced in severity.
Ayurveda refers to diabetes as Prameha (excessive urination) and Madhumeha (sugary urine) and has identified close to 20 forms of the disease. According to Ayurvedic belief, each disease is caused due to imbalance in kapha, pitta, and vata doshas and diabetes is caused by all these, predominantly by kapha. With any stream of medicine, management of diabetes involves two tracks - one is lifestyle changes and the second is medications.
Lifestyle changes include the following:
Diet: Reduce the amount of rice, sugar, potato, sweet fruits, maida, deep fried foods, and red meat. Protein-rich foods like lentils, soya, green leafy vegetables and fish should be increased. Diet plan should change to small, frequent meals instead of binge eating.
Exercise: Include 30 minutes of regular exercise into your daily routine if you have a diabetic predisposition.
Medication:
Ayurveda has a whole lot of home remedies proven to be very effective against diabetes.
Jambhul: Eugenia Jambolana whether eaten raw or juice extract has been shown to have beneficial effects in managing sugar levels and cholesterol.
Gymnema sylvestre: Used to manage diabetes for over 2000 years, it reduces sugar cravings and is being touted as the future for diabetes treatment.
Bitter gourd (Momordica charantia): It has 3 components that give it strong antidiabetic properties. The charantin reduces blood sugar levels; the polypeptide has insulin-like effects; and lectin that again has hypoglycemic effects.
Bel (Aegle marmelos): Also known as wood apple, leaves of the plant are shown to have antidiabetic properties. 5 to 10 leaves can be chewed on a daily basis to help control blood sugar levels.
Fenugreek (Trigonella foenum graecum): Consuming 10 g of fenugreek seeds soaked in water increases the amount of insulin produced, thereby increasing sugar breakdown.
Neem: Chewing about 4 to 5 leaves in the morning on an empty stomach helps to control blood sugar levels. Alternately, neem leaves powder is available which can be dissolved in water and consumed.
Carpal Tunnel Syndrome is a painful one that is born from a strain on the median nerve, which loops through the wrist bone to connect it with the rest of the hand and fingers so as to promote motion. This condition can be a painful and debilitating one that usually starts at night, and affects the various fingers, especially the thumb and index finger. The symptoms include numbness, a tingling sensation, a weak grip, and the inability to do many tasks that involve the thumb and index finger. There are many ways of treating this condition with the help of physiotherapy, steroids and corticosteroids. There are easier ways of dealing with this issue on an everyday basis, as follows.
* Wrist Splint: It is a good idea to wear a wrist splint at night which will keep the bones and muscles stationery as the pain in this condition usually starts at night. This will also prevent further damage to the median nerve.
* Activity: Keep your activity to a minimum to give your hand and rest, in particular, some much needed rest from the pain, numbness and tingling. Further, you need to avoid activities that cause too much pain and numbness. Also, take care to keep your thumb and wrist straight during other activities so that there is less strain on the median nerve.
* Strength and Flexibility: Many times, the pain from the wrist and fingers can spread towards the arm as well. In order to prevent this and to treat the pain on a more long term basis, it is important to turn to some mild exercise which can make the area more flexible and strong. This can include wrist twists which can be done ten times for each hand. One can also try Yoga to strengthen the joints in the upper body.
* Ice Pack: Use an ice pack or ice compress on your wrist for ten to fifteen minutes each every few hours to help in reliving unbearable pain.
* Anti Inflammation Medication: Patients suffering from this condition can also turn to non steroid medication that will help in bringing down the inflammation. This inflammation is usually responsible to a great extent for symptoms like numbness and pain which can halt various activities. These drugs may include aspirin, ibuprofen, and even naproxen sodium.
* Taking Breaks: One must take regular breaks at work and flex the fingers and the wrist so that the painful bending posture does not make matters worse.

Ensuring that you manage your everyday functioning despite Carpal Tunnel Syndrome is a matter of balancing your activities with rest.
Proper and sound hearing is essential for healthy living. If you are suffering from lack or loss of hearing, chances are that you are missing out on life itself. Therefore it is imperative that you undergo treatments in case you are suffering from any kind of hearing ailment. There are various reasons that contribute to the loss of hearing.
Some of the common causes are-
1. Age
2. Increasing noise
3. Genetically inherited
Over the years various surgical and non-surgical methods have surfaced that repair hear loss and damage. Among the other branches of medicines, Ayurveda is the eldest and ancient method. It uses natural herbs in order to correct and treat hearing loss. This has proved to be extremely beneficial and potent and it cures hearing ailments by various natural methods. Some of them are:
1. Lukewarm mustard oil or sesame oil
If you are suffering from earache or loss in hearing, try putting a few drops of warm mustard oil and sesame oil in your ear and hold it with index fingers. At the same time store the air in your mouth and let your cheeks contract and bulge for a minute or so. This ayurvedic tip considerably improves hearing and reduces ear pain.
2. Radish juice and sesame oil
If you are suffering from sores and hearing problems, a mixture of the two can be beneficial. In this method, a small quantity of radish juice should be boiled with a small quantity of sesame oil until the juice absorbs the oil. This mixture should be administered twice a day in order to experience the results.
3. Applewood oil
A variety of ingredients are required in order to create the resultant oil. Initially, cow's urine should be boiled and the applewood powder must be added to it. This mixture should then be filtered and further added with sesame and goat's milk. This concoction then should be boiled and the resultant oil should be stored and applied with cotton daily. This improves hearing a great deal.
4. Mixture of neem and turmeric
In this method, turmeric and neem leaves are boiled together. The steam should be taken as well as the water must be applied to the ears and surrounding areas. This has proved to be an extremely effective remedy in treating puss in the ears and consequent hearing loss.
5. Mixture of raddish juice, turmeric, sesame oil and ajwain seeds
All these ingredients must be taken in selective quantities and boiled to get the resultant oil. This oil must be stored and used to treat hearing loss and other ear diseases.
The disruption of the normal female cycles of menstruation and ovulation after the age of 45 and the loss of her ability to conceive naturally is known as menopause. The associated symptoms of menopause are heat flushes, insomnia, weight gain, depression, nausea and fatigue. While hormone replacement therapy is the most common procedure to provide relief from menopausal symptoms, natural homeopathic remedies can also be used for the same. These remedies are completely safe as opposed to hormone replacement therapy which has a number of side effects.
The following homeopathic medicines and remedies can be used to treat menopause:
1. A balanced diet which provides you with optimal nutrition can be helpful in treating menopausal symptoms. When you get enough vitamins and minerals, the physical discomfort caused by the symptoms can be reduced greatly.
2. Phosphorus can help with migraines, extreme sweating, numb hands, fast pulse, memory problems and dry and itchy skin. Foods high in phosphorus content are meat, fish, cheese, nuts and seeds of pumpkins, sunflowers etc.
3. Excessive deposition of fat can interfere with the hormonal cycles and cause imbalances in the level of estrogen and progesterone. So, regular yoga and exercise can be helpful.
4. Amylenum nitrosum can provide relief from profuse sweating, shortness of breath and palpitations.
5. Phytoestrogen or dietary estrogen is a compound found in foods such as soybeans, oats, barley, carrots, fenugreek, rice etc. Phytoestrogen can provide natural relief from menopausal symptoms.
6. Aurum metallicum is used to get the tissues and organs to function normally again and control feelings of anxiety and claustrophobia.
7. Aconitum napellus (wolf's bane) is a flowering plant and its extracts can reduce panic attacks, heat flushes, over excitability and depressive symptoms.
8. Argentum nitricum is a nitrate compound of silver which is used to control excessive bleeding in the pre-menstrual stages.
9. Belladonna (deadly nightshade) is beneficial for a large number of symptoms such as headaches, fatigue, insomnia, frequent urination, osteoporosis, abnormal weight gain and other nervous disorders.
10. Bryonia alba, a flowering plant, is used as a remedy for vaginal infections, rashes and vaginal dryness that are common during menopause.
11. Natrum muriaticum, in small amounts, helps to reduce stress. Stress can cause problems in thyroid function, cognitive functioning, digestive system functioning and it can elevate blood pressure levels rapidly.
12. Nux vomica (strychnine) is a common homeopathic medicine for nausea, vomiting and indigestion. These problems are seen frequently in menopausal women, especially after meals at night.
View All Feed
Near By Clinics