About
Our medical care facility offers treatments from the best doctors in the field of Psychotherapist.Our goal is to provide a compassionate professional environment to make your experience c...
...more
Our medical care facility offers treatments from the best doctors in the field of Psychotherapist.Our goal is to provide a compassionate professional environment to make your experience comfortable. Our staff is friendly, knowledgable and very helpful in addressing your health and financial concerns.
More about Regenerating Lives
Regenerating Lives is known for housing experienced Psychologists. Dr. Ms. Hema Sampath, a well-reputed Psychologist, practices in Bangalore. Visit this medical health centre for Psychologists recommended by 97 patients.
Timings
Location
No.10, BHCS Layout, 1st Main, 1st Cross, Bannerghatta Road, Landmark : Near Jayadeva Hospital Circle
BTM Layout
Bangalore,
Karnataka
-
560076

Get Directions
Doctor in Regenerating Lives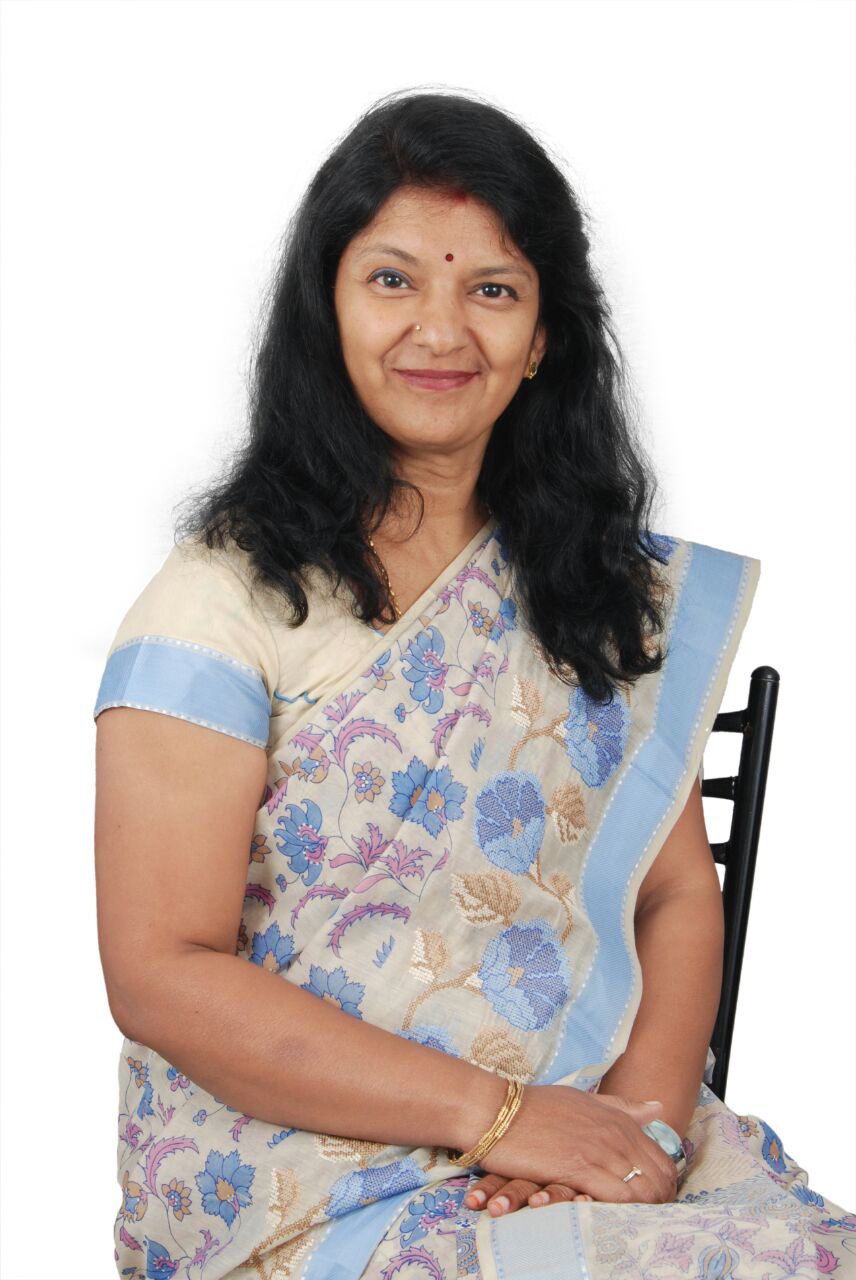 Masters In Clinical Psychology, Diploma In Counsiling Skills, NLP
Psychologist
Book appointment and get ₹125 LybrateCash (Lybrate Wallet) after your visit
Services
Submit Feedback
Submit a review for Regenerating Lives
Your feedback matters!
Write a Review
Patient Review Highlights
"Professional"
2 reviews
"Well-reasoned"
2 reviews
"Practical"
1 review
"knowledgeable"
1 review
"Sensible"
2 reviews
"Caring"
1 review
"Very helpful"
3 reviews
Reviews
Sowmya
Jan 10, 2018
I found the answers provided by the Dr. Ms. Hema Sampath to be caring and professional. Not only Councelling but more of a long term therapy is required for my husband who is going through mental suffering due to dysfunctional environment.
Neelkamal
May 3, 2018
I found the answers provided by the Dr. Ms. Hema Sampath to be professional. Thnk u doctor. But further help required me to pay. Thats unfortunate
Feed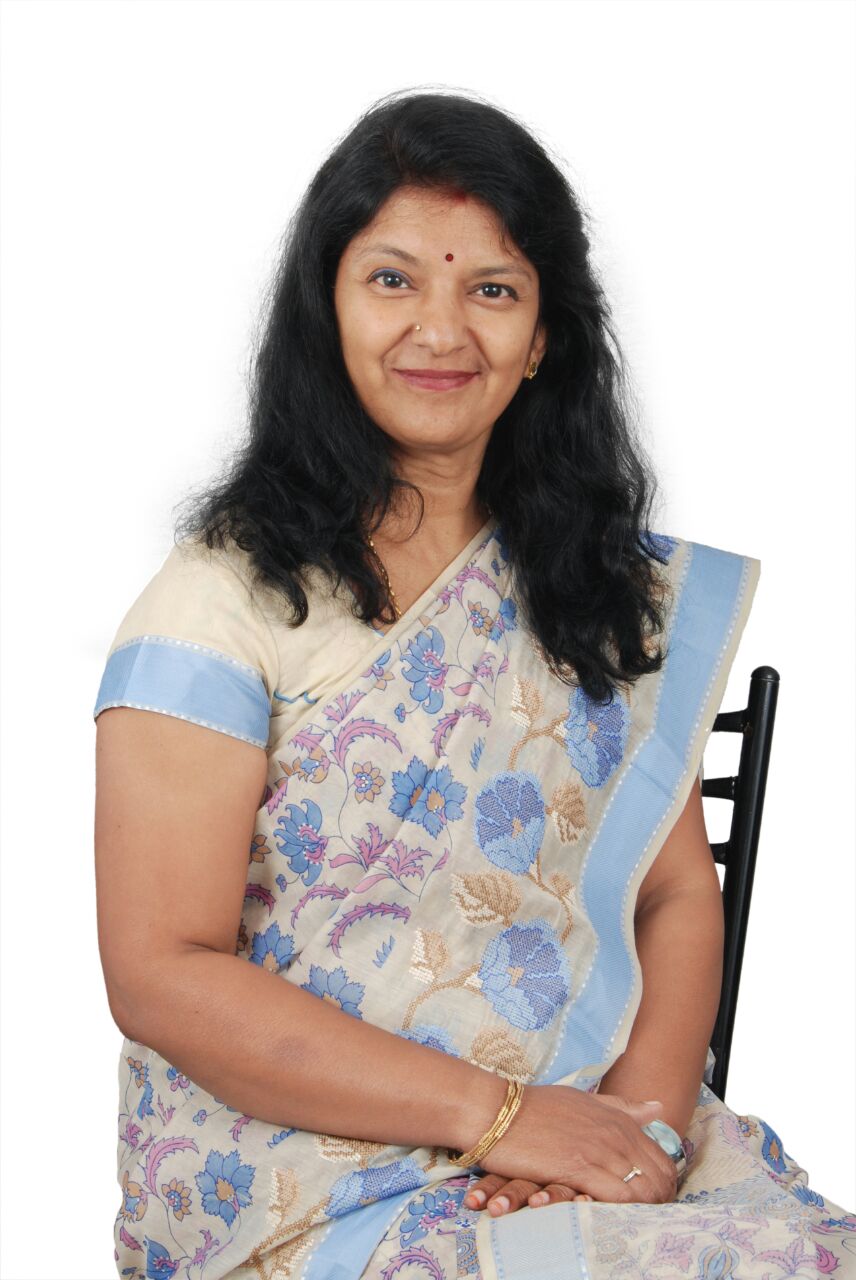 Masters In Clinical Psychology, Diploma In Counsiling Skills, NLP
The exam season has arrived. Students can be seen immersed in their books and notes. Excitement is in the air and so is anxiety. While the former is a good thing to see, the latter raises concerns in the minds of parents and teachers but the fact is that anxiety before exams is a normal thing. The pressure to perform will make students experience nervousness, which is alright, but only if it is up to a limit. If it reaches an unhealthy level, it needs to be managed. If a student experiences the following symptoms before exams, then the anxiety is unhealthy and it is time for a session with a psychologist.
Excessive sweating
Fast heartbeat
Headache
Diarrhea
Difficulty in breathing
Lightheadedness
Gastrointestinal discomfort
These symptoms are an indication of the student being in the grip of panic and fear. Nevertheless, it can be managed and controlled with the following tips.
Make a study plan for preparation: In some cases, students get anxious because they are not ready with the preparation and days before the exam, they feel at a loss as to how they will answer the questions in the exam. To avoid this, students should make a plan for preparation, devoting adequate time to each topic so that the entire syllabus is covered and their preparation is complete.
Meditate and try breathing techniques: Meditation is a great relaxation technique that soothes the mind and body. Also, taking deep breaths (inhaling and exhaling) for 15 to 20 minutes can go a long way in controlling the symptoms of anxiety. In addition, meditation gives you confidence, removes negative thoughts and also improves your concentration and memory.
Exercise regularly: Getting involved in physical activity before an exam seems like a waste of time to many but it is necessary to avoid tension and stay healthy. So, if sports cannot be indulged into, one should go for exercises such as stretching and aerobics as they relax the tensed muscles and keep fatigue at bay.
Eat green vegetables and light food: Eating healthy is also important during exam preparation. If one skips meals or takes recourse to fast foods, it makes anxiety worse. In fact, junk food makes one drowsy. On the other hand, fruits and vegetables are light and easy to digest. They also provide complete nutrition and ensure the sustained release of energy during the study sessions.
Sleep well: Many students compromise on sleep thinking it would help in studies but lack of sleep leads to poor focus and concentration which further affects the studies. It also makes one irritable and drowsy. So, one should make sure that one is getting 6 hours of sleep every day.
Exam anxiety is not an uncommon phenomenon. In fact, it is said that a small amount of anxiety is a good thing as it motivates one to perform better. It leads to nervous energy which keeps one alert but the moment it gets out of hand, it is a cause for concern. So, one must seek help if one is experiencing the anxiety symptoms and follow the above-mentioned tips. It will surely help a student.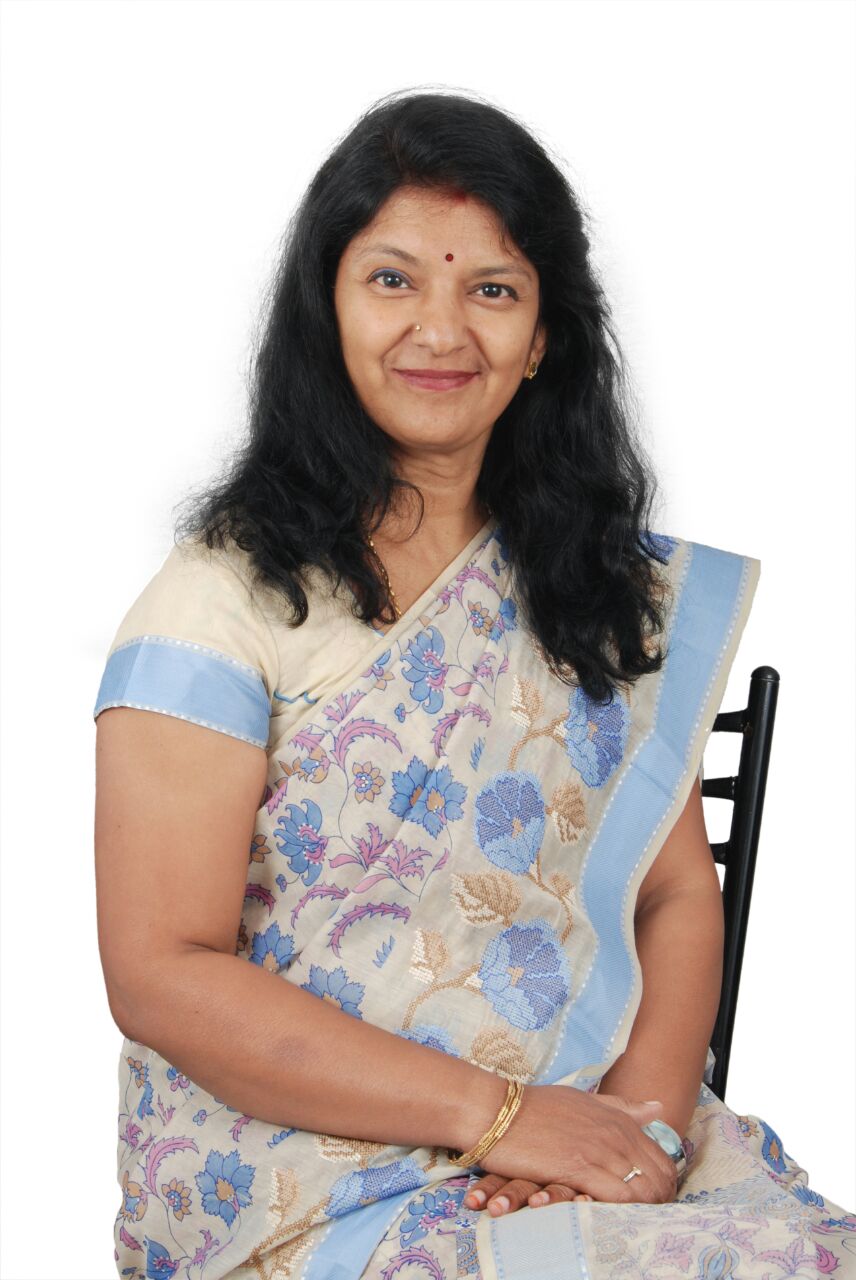 Masters In Clinical Psychology, Diploma In Counsiling Skills, NLP
One of the most common personality disorders, BPD or borderline personality disorder often remains undiagnosed or repressed and gets passed off as mood swings or a volatile disposition. However this disorder is much more than just mood swings as it can seriously affect the quality of a person's life. The primary manifestation of this disorder is in the way you think about yourself and others which result in the work that you need to do on a daily basis.
How does BPD manifest in your life?
The most common ways Borderline personality disorder can manifest in your life is with extreme mood swings or emotions, a discernable pattern in relationships becoming unstable after sometime, impulsive behavior, and a self–image which is distorted. BPD thus affects how you view yourself, how you feel about others and you resultant behavior in general. Some of the typical signs and symptoms of borderline personality disorder are mentioned below.
Persistent feelings of emptiness
Anger in inappropriate or unnecessary places, losing your temper very frequently, resulting in physical fights
Fearing abandonment intensely, whether it is real or imagined and thus going huge lengths to stop it from happening
Extreme instability in relationships which may cause a partner to be liked one moment and then hated the next
People with BPD also tend to be suicidal which is often caused by the fear of rejection or separation
Engaging in risky and impulsive behaviors such as

Engaging in unsafe sex despite being aware of the implications
Splurging money on gambling
Leaving a good job suddenly
A tendency to indulge in drugs
Binge eating
Reckless driving
Suddenly terminating a healthy and positive relationship

Sudden changes in values and self-identity and goals and feeling low about yourself as a result
Causes of Borderline personality disorder
In most cases borderline personality disorder can't be exactly attributed to a single cause and in most cases, is a combination of factors. While genetic or hereditary predisposition can cause BPD it may also be triggered by other factors. Also, not curbing mal-traits in young children or encouraging such behaviors may lead to BPD as they grow up. Some of the factors that contribute to BPD are
Genetics
Abnormalities in the brain
Childhood incidents which were stressful
Personality traits which have worsened
If you think you have been displaying some of the symptoms for a fairly prolonged period, it is advisable that you visit a mental health professional for counseling and start with therapy as advised by them.
2769
people found this helpful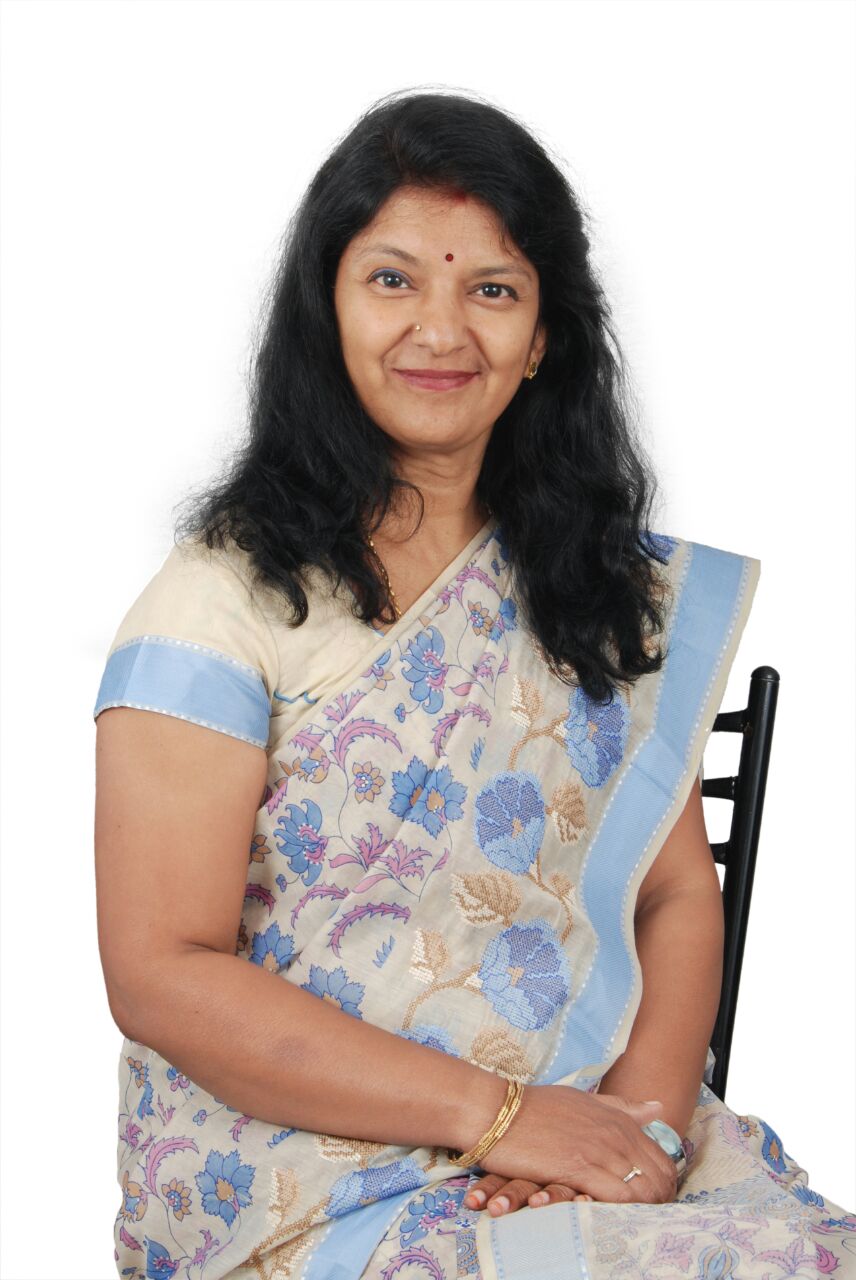 Masters In Clinical Psychology, Diploma In Counsiling Skills, NLP
Your mental and emotional health impacts how you think, feel, and carry on in everyday life. It additionally influences your capacity to adapt to stress, defeat challenges, construct connections, and recover from life's difficulties and hardships. Whether you are hoping to adapt to a particular psychological wellness issue, better manage disagreeable feelings, or essentially need to feel more confident, enthusiastic, and adjusted, there are a lot of things you can do to take control of your emotional health.
Regardless of how sad or defenseless you feel as of now, these systems can help your state of mind, fabricate versatility, and increase your general pleasure in life:
Remain active: The psyche and the body are naturally connected. When you enhance your physical wellbeing, you will naturally encounter more mental and emotional happiness. Physical movement additionally discharges endorphins, effective chemicals that lift your state of mind and give you energy. Customary practice or action can majorly affect mental and enthusiastic medical issues, mitigate stress, enhance memory, and help you to rest better.
Oversee stress: At the point when stress gets to be distinctly overpowering, it can harm your state of mind, trigger mental and physical medical issues, and influence your personal satisfaction. As examined above, face-to-face social association and physical action are both instinctual approaches to get rid of stress. In any case, when stress hits, it is not generally practical to have a companion close by to incline toward or to have the capacity to go out for a walk or run.
Eat a solid eating routine: Unless you have tried to change your eating regimen before, you may not know exactly how much you eat or not eat. This influences the way you think and feel. An unfortunate eating regimen can inflict significant damage on your brain and mindset, disturb your rest, decrease your energy, and weaken your immune system.
Get enough quality rest: Reducing sleep may appear like a good move when you have a very busy life. However, with regards to your mental and emotional wellbeing, getting enough quality sleep is a need, not a luxury. Skipping even a couple of hours here and there can inflict significant damage on your mind, energy, mental sharpness, and capacity to handle stress. Long-term unending work can wreak destruction on your health.
Discover reason and importance in life: Everybody determines significance and reason in various ways that include doing things that benefit others, and also yourself. You may consider it an approach to feel required, like yourself, a reason that drives you on, or essentially motivation to get up in the morning. In natural terms, discovering importance and objective is fundamental to mental wellbeing as it can produce new cells and make new neural pathways in the brain.
2382
people found this helpful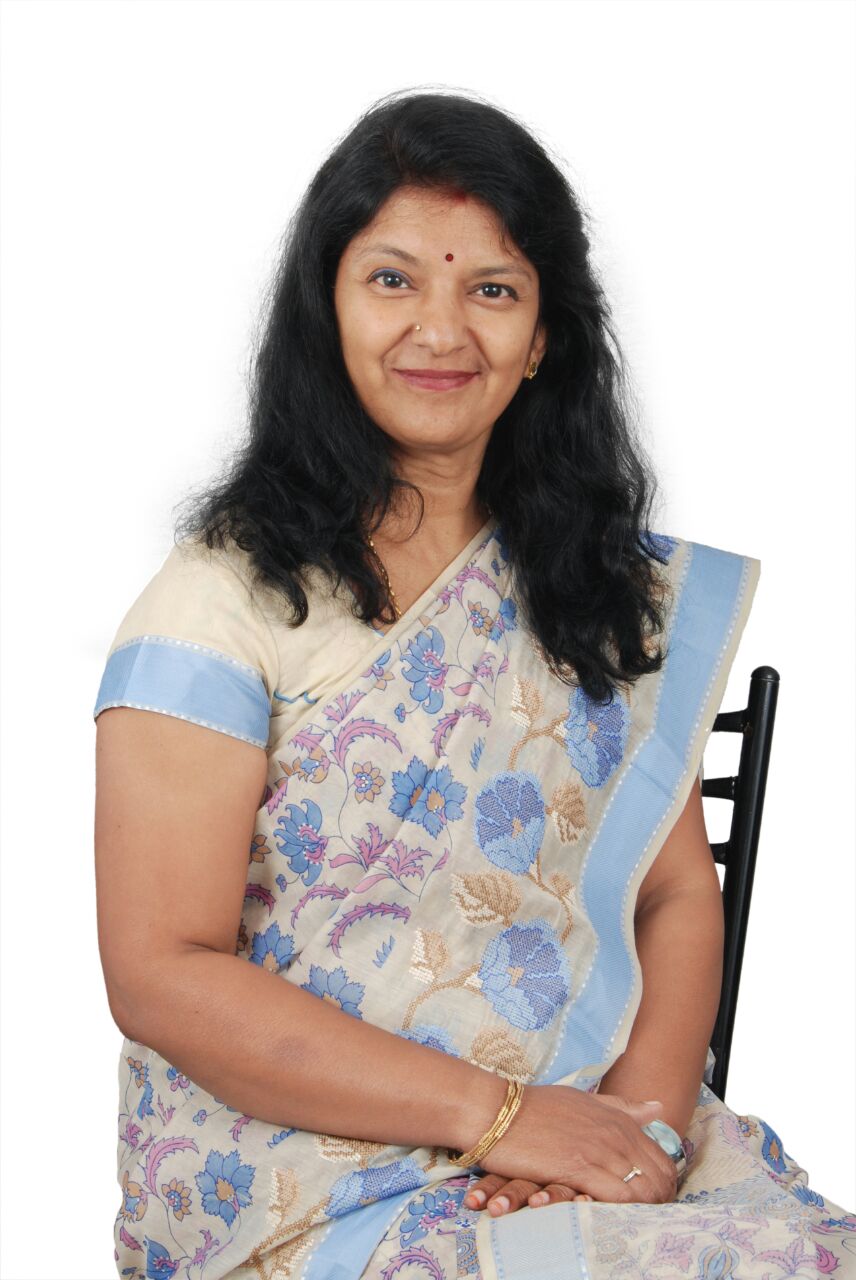 Masters In Clinical Psychology, Diploma In Counsiling Skills, NLP
It has become rare for a person to stop and admire a beautiful flower. Life has become fast and the human population is distancing itself from nature, and thus from good mental health. Thanks to the increased awareness about mental health in the recent years, many take up meditation regularly.
The benefits of meditation include eradicating stress, handling adversity and even shedding extra pounds. So, what is heartfulness meditation in particular? This is a simple meditation technique that you can practice alongside yoga or spiritual practices to completely relax as it is not related to any specific philosophy. While practicing this form of meditation, you will be encouraged to try and focus on your heart to experience your true self.
Why should you practice heartfulness meditation?
Heartfulness is a type of super-inclusive meditation that is there for more than a century. More than a million people practice the act in more than 100 countries, and this method is growing at a fast pace all across the globe. This tradition is rooted in the Raja Yoga tradition, and it can be practiced in a group or individually. This practice helps in improving the quality of sleep, relieving stress and boosting the immune system. It also helps in bettering the quality of life in multiple ways.
Here are some of the most compelling reasons why you should practice heartfulness meditation.
Helps enhance emotional control: This meditation technique helps in activating the amygdala which is the emotional center of the brain. Hence, it can help you feel calmer, and these benefits are spilled over in our day to day life as well.
Acts as a painkiller: You will be surprised to know that if you practice heartfulness meditation every day, you will experience much less pain. In a study, there were two groups of people where one practiced heartfulness meditation while the other group did not. The one who meditated daily experienced less pain.
Makes you compassionate: One of the most important benefits of heartfulness meditation is that it makes people more sympathetic and virtuous.
Alters Neuro-chemical balance in the brain resulting in more composed and calm emotional state: Meditation is such a fantastic technique that if you can practice it for about 8 months, it will result in a change in the neuro-chemical balance of the brain.
Leads to an improvement of cognition: A study found that if you meditate daily, you will be able to sustain attention and it will invariably result in boosting your cognition. The level of improvement can range somewhere between 15 and 50 percent and the more you meditate, the better the results.
Simple steps to help you practice heartfulness meditation
Find a comfortable place in your home or a place where you can sit each day and meditate
Make sure you meditate at the same time daily.
Sit comfortably with your hands and legs in a comfortable position
Focus on your heart and imagine light filling it
Slowly and steadily you will start feeling the vibrations and energy in your body
If your mind wanders here and there try to center it back towards the light in your heart
Practice it daily for 20 minutes
Moreover, if you are someone belonging to the field of creativity, then heartfulness meditation can reap long-term benefits for you. It not only sharpens concentration but improves your ability to multitask easily. Thus, if you have not indulged in this beneficial act, this is high time to drench in eternal joy and happiness. In case you have a concern or query you can always consult an expert & get answers to your questions!
2354
people found this helpful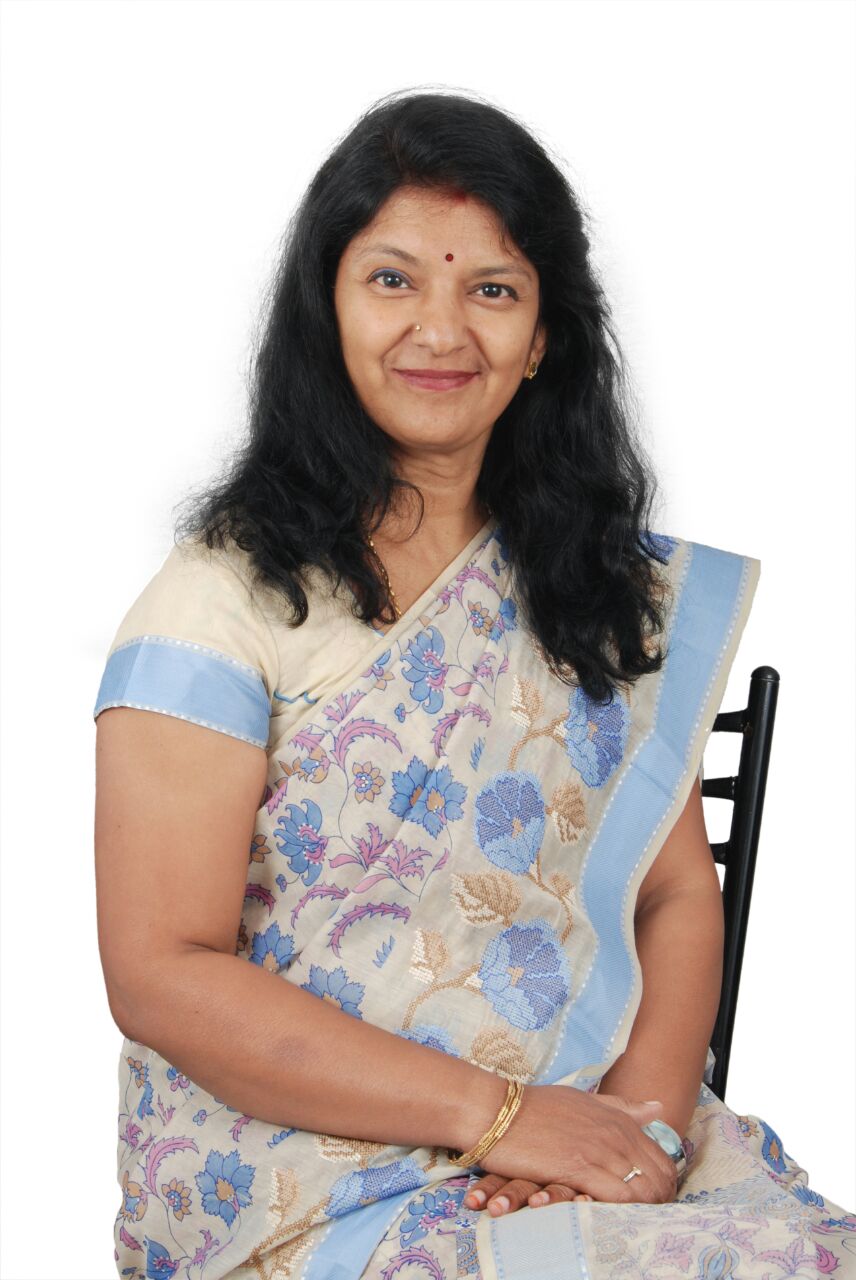 Masters In Clinical Psychology, Diploma In Counsiling Skills, NLP
ADHD, CDD, short-term memory loss, forgetfulness, insomnia and so many more terminologies we would have come across very often. They all seem to have evolved from a common origin and that is concentration issues. Have you pondered on these questions!! Why can't it be easy to concentrate? Why can't it be easy to remember everything? If yes, then read on to know more.
Concentrate! Focus! Pay attention! These are not just words but one huge and complicated process in itself. Many children and as well as adults often develop this issue wherein they find extremely difficult to concentrate.
Science behind concentration issues: When an individual performs a single task; for example reading a book, the image of what he is seeing hits the retina. From the retina, the nerve fibres carry the image to the brain which stimulates the brain cells to fire an action potential. The signal from here moves to the thalamus and proceeds to the visual cortex. This signal activates locus coeruleus which is a brain stimulant. It targets the particular area of the brain becoming the deciding factor as to how one responds to a stimulus, which in this case is an image. When there is deregulation of the locus coeruleus, it is then that a person develops disorders like ADHA, anxiety, depression, insomnia and others.
Factors influencing concentration:
Concentration is a skill that requires you to prioritize your senses while doing any work. It is an ability to block out distractions.
Dedication to the task
Interest in the task
One's ability to complete the task
Physical and emotional state
Conducive environment with few distractions.
Attention deficit hyperactivity disorder (ADHD) and concentration deficit disorder (CDD)
Attention deficit hyperactivity disorder (ADHD) and concentration deficit disorder (CDD) are the two predominant concentration issues. The first one is more common among the children while the latter is observed in mostly the adults. Any individual with ADHD or CDD can show abnormalities in their behavior and social life.
ADHD individuals tend to be forgetful and face problems sticking to one task and may even display excessive fidgeting. CDD individuals tend to be lethargic, move slowly and have trouble in staying alert. Adults may become socially withdrawn and exhibit slow information processing.
Solutions for concentration issues:
Concentration issues require a lot of time to be overcome. You can try to figure out what causes the distractions and avoid them as much as possible by refocusing your mind only on what you are doing. You can give yourself timers which comprise of "distraction time" and "focus time". This strategy helps if one's mind is actively processing other things. You may also create subtasks by listing the things you need to do and then ruling out one by one once you accomplish them. Always breathe better and try for long inhalation and exhalation. This helps to bring down your anxiety levels which hinder the concentration.
Though the above-mentioned strategies are just to help you improve your concentration they are not the ultimate cure for any of the issues. Every individual is unique and sometimes accepting oneself can solve many complications as it reduces the need for unnecessary thinking. Always bear positive thoughts in your mind as it will act as a driving source.
In case you have a concern or query you can always consult an expert & get answers to your questions!
2605
people found this helpful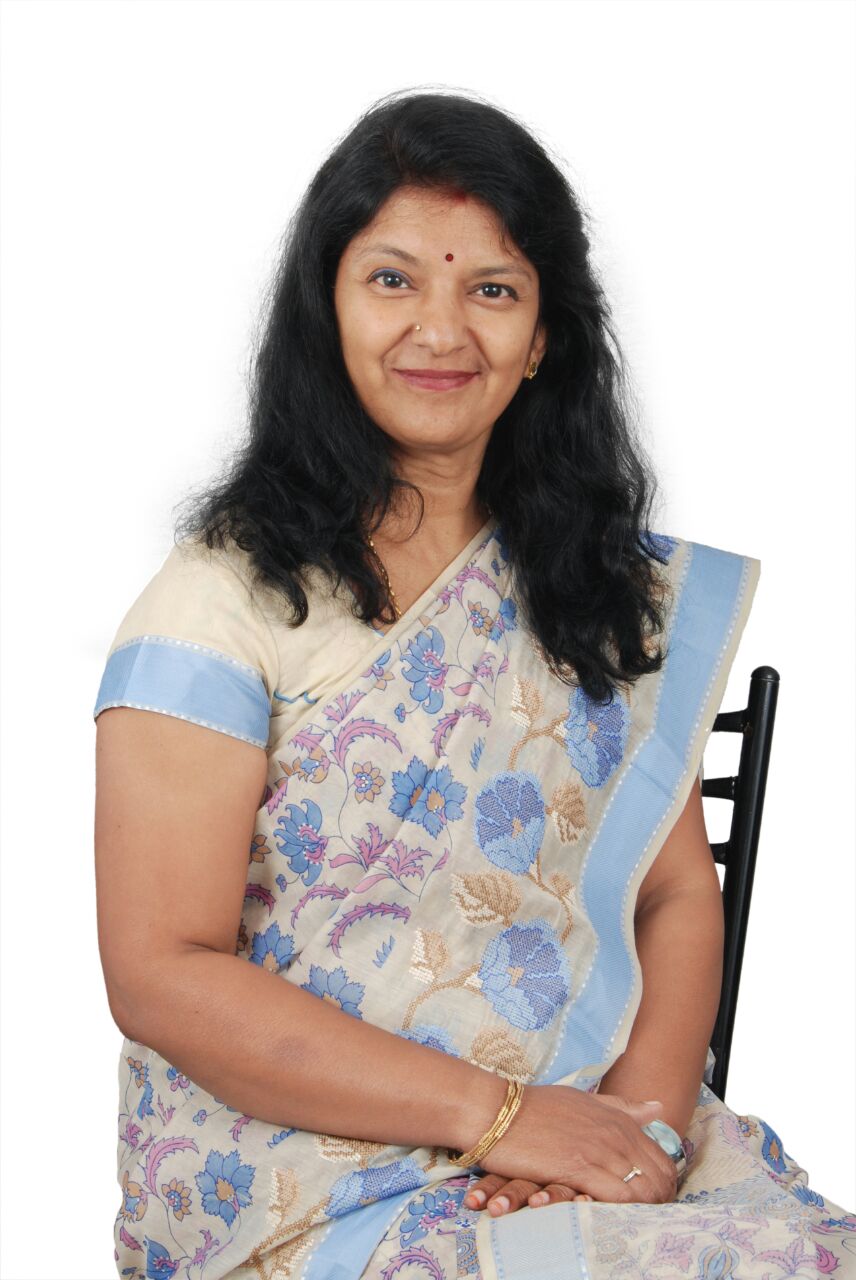 Masters In Clinical Psychology, Diploma In Counsiling Skills, NLP
Try brisk walking instead. Also, learn and practice Pranayama to regain your basic stamina with respect to breathing. For more clarity, consult a psychologist either online or offline.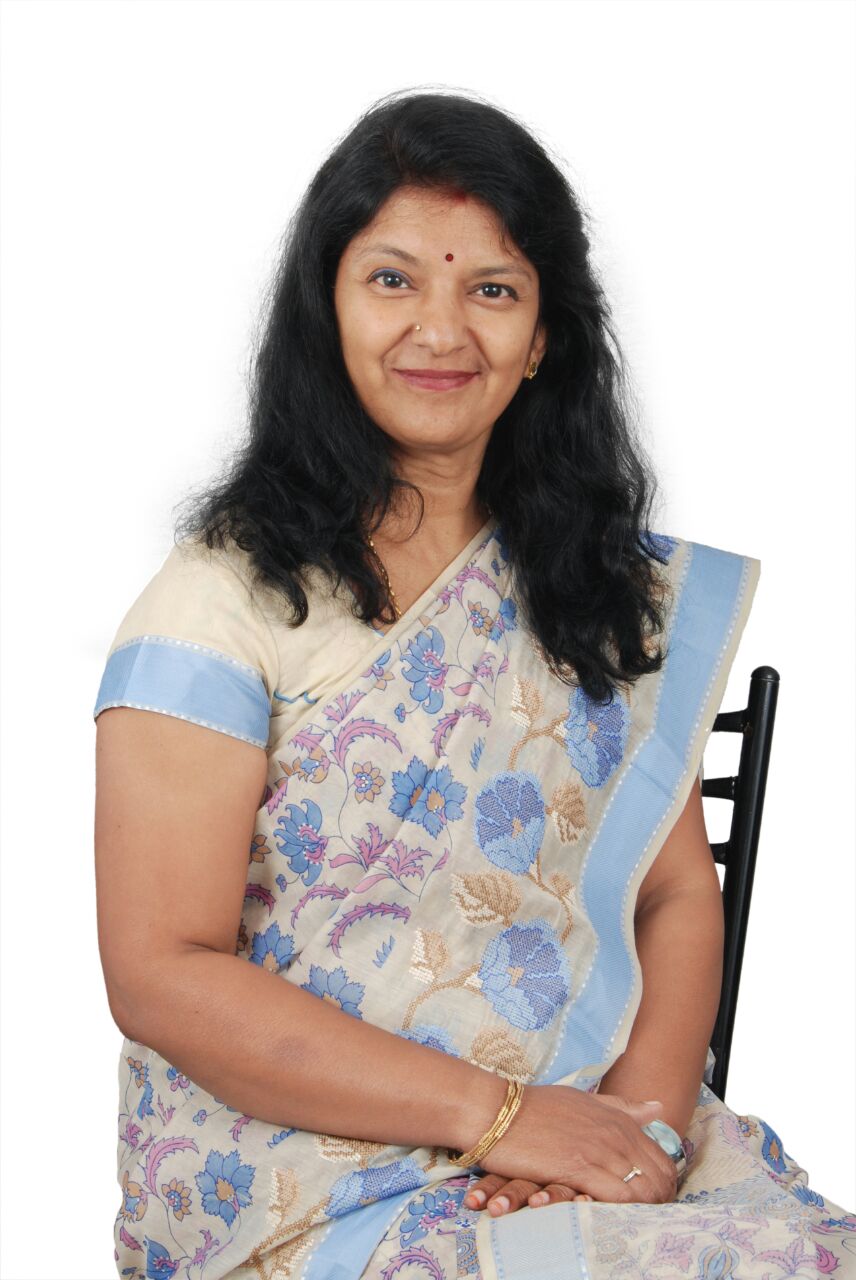 Masters In Clinical Psychology, Diploma In Counsiling Skills, NLP
Either you can stop at this second, Or, You can slot wean away this habit. Also, Consult a psychologist personally. It would be wise, to attend some yoga classes, where they teach you some breathing exercises too. Take care.
1
person found this helpful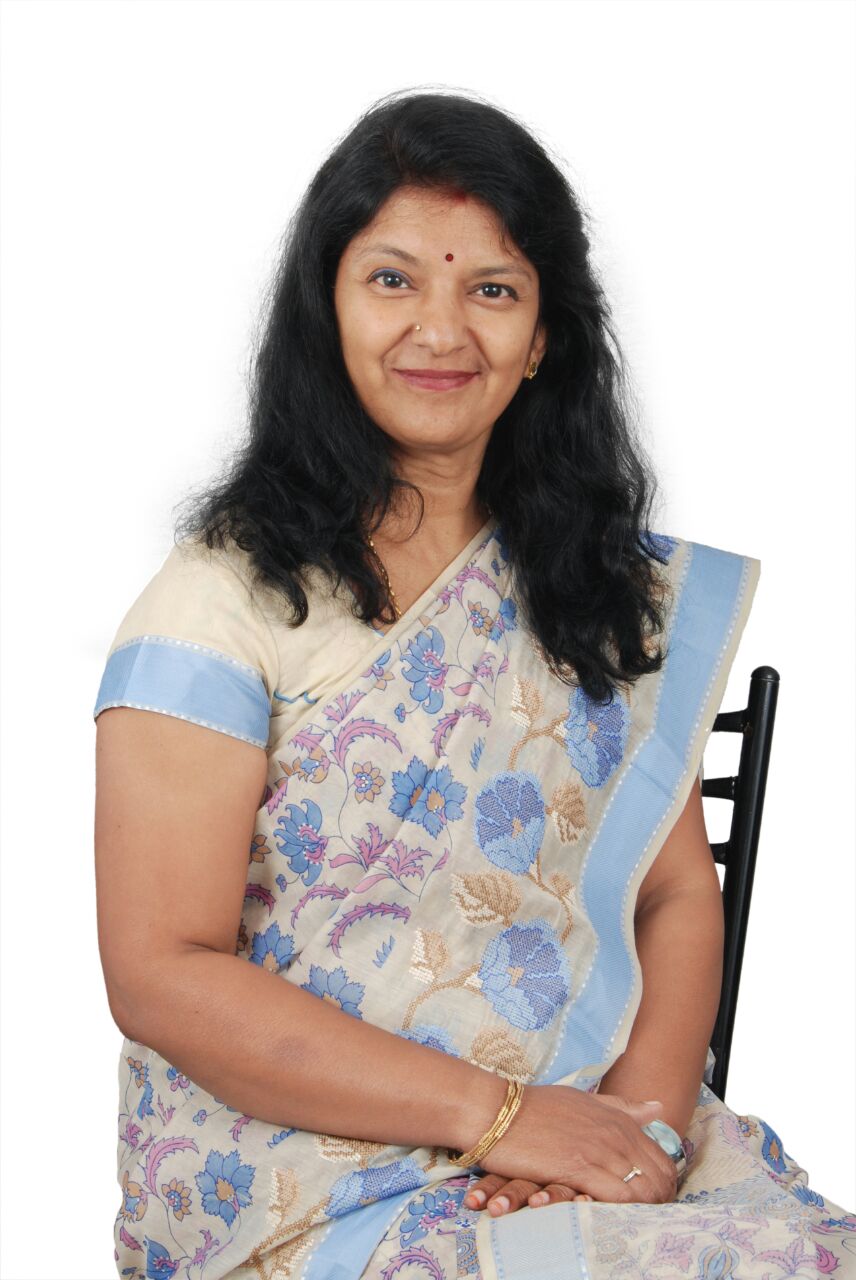 Masters In Clinical Psychology, Diploma In Counsiling Skills, NLP
Yes, it is possible, by practicing certain methods. For which, I suggest you to consult a psychologist.
1
person found this helpful
Near By Clinics

View Clinic