About
We are dedicated to providing you with the personalized, quality health care that you deserve.
...more
We are dedicated to providing you with the personalized, quality health care that you deserve.
More about Quantum Physiotherapy
Quantum Physiotherapy is known for housing experienced Physiotherapists. Dr. Aamir Kaleem, a well-reputed Physiotherapist, practices in Bangalore. Visit this medical health centre for Physiotherapists recommended by 47 patients.
Timings
MON-SAT
08:30 AM - 12:30 PM
05:00 PM - 09:00 PM
Location
No-1051, 2nd Floor, Above ICICI Bank, Vijaya Bank Layout, Bilekahalli, Bannerghatta Road
Bilekahalli
Bangalore,
Karnataka
-
560076

Get Directions
Photos (10)










View All Photos
Doctor in Quantum Physiotherapy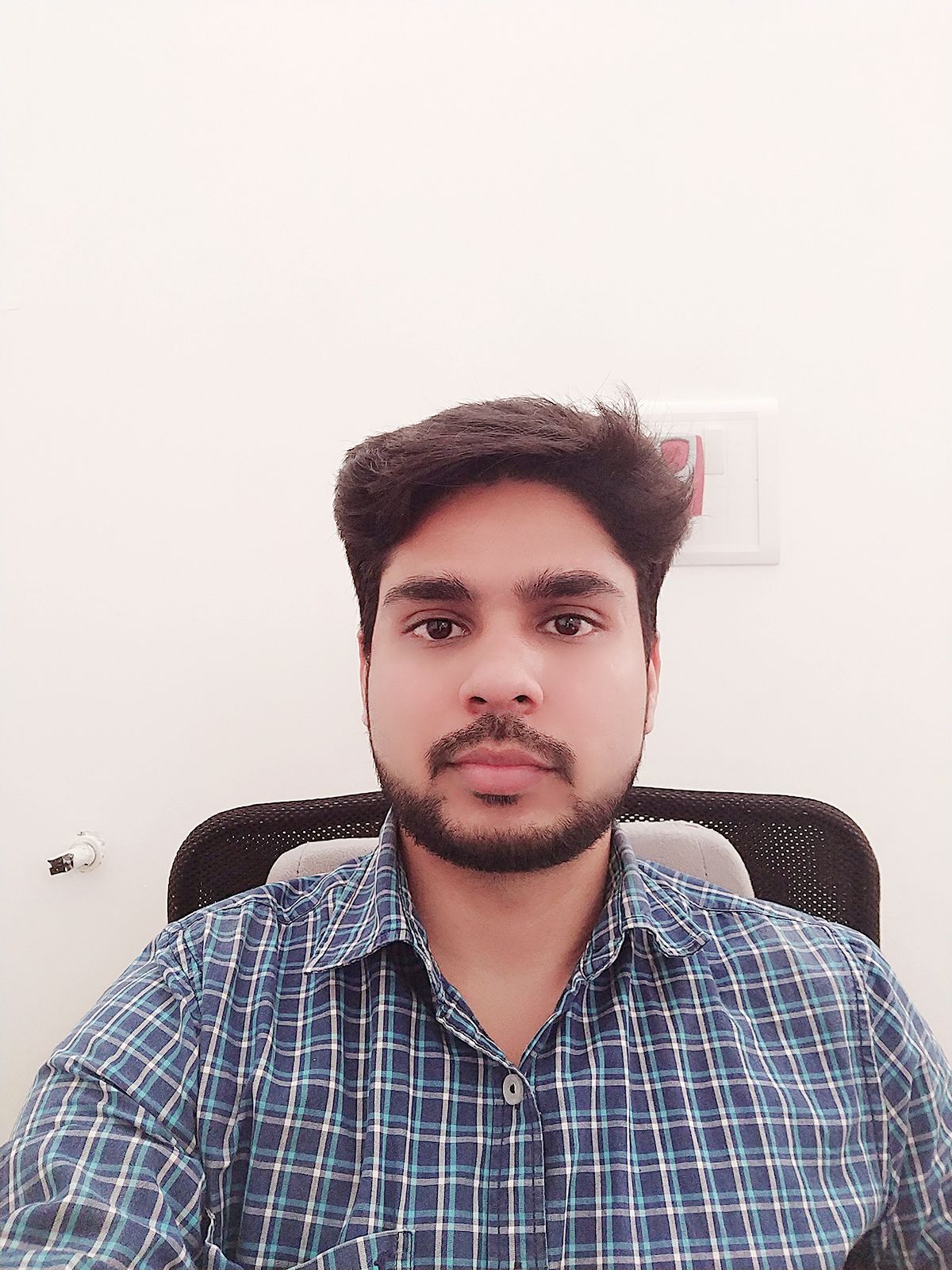 M.P.T, Bachelor of Physiotherapy
Physiotherapist
₹250 online
08:30 AM - 12:30 PM
05:00 PM - 09:00 PM
Services
Submit Feedback
Submit a review for Quantum Physiotherapy
Your feedback matters!
Write a Review
Quantum Physiotherapy Reviews
Gajendra Y
Mar 26, 2018
Experience was really good. I recommend it for all needy. You will get a guaranteed good treatment.
Quantum Physiotherapy Feeds
Dementia is a general classification of a brain disease that causes a long haul and frequently steady abatement in the capacity to think and recall that is sufficiently incredible to influence a man's everyday functioning. Other normal manifestations incorporate passionate issues, issues with dialect, and a lessening in motivation. An individual's awareness is not influenced. The most common example of dementia is the Alzheimer's disease.
Physiotherapy for Dementia:
A patient with dementia can benefit from physiotherapy regardless of the possibility that the patient can't perceive their own family. Physiotherapy, notwithstanding, can be of good advantage to the individual who has dementia and also their family and parental figures at different stages. The principle explanation behind this is that recovery administrations can help the dementia patient to be as utilitarian as would be prudent for whatever length of time that is conceivable. Here are 5 ways physiotherapy benefits an Alzheimer's patient:
Physiotherapy can keep up the Alzheimer's patient's freedom and mobility as much as one could expect reasonably. A physiotherapist can outline a home activity program and work intimately with relatives to administer to the Alzheimer's patient.
Physiotherapists, as independent experts, embrace much detailed, separately custom-made appraisals of the disorders, action confinements and restrictions imposed upon individuals with dementia.
The caretakers of individuals with dementia regularly show weakness when contrasted with their same aged companions. Physiotherapy helps with diminishing the weight of consideration by instructing caregivers to provide encouragement and upliftment to individuals with dementia.
Patients with dementia are always at a risk of falling down and hurting themselves. Poor balance accounts for the danger of falls. This can be worked upon and improved by physiotherapy driven exercises. Exercise can have a huge and positive effect on behavioral and mental indications of dementia, enhancing psychological capacity and mindset, which can decrease the doses of strong medicines. Special exercise routines are assigned to the patients which help improve their body balance while walking.
Physiotherapy has crucial influence in advancing and keeping up portability of individuals with dementia. It assumes a basic part in the end of life consideration by overseeing situations, seating and complicated muscle contracture. Individuals with dementia regularly experience issues in communicating pain. Pain influences cognizance, inspiration and reaction to any intervention. Physiotherapists are specialists in recognizing and treating pain in dementia patients and give training to care home staff and caregivers of the patients.
Physiotherapy is very important for dementia patients. Regular physiotherapy sessions are beneficial for patients for improvement in condition.
2091
people found this helpful
Arthritis is inflammation of one or more of your joints. Pain, swelling, and stiffness are the primary symptoms of arthritis. Any joint in the body may be affected by the disease, but it is particularly common in the knee.
Knee arthritis can make it hard to do many everyday activities, such as walking or climbing stairs. It is a major cause of lost work time and a serious disability for many people. There are 2 types of arthritis the knee joint in the human body can get afflicted with. They are:
Osteoarthritis: The form of arthritis which, with increasing pain, slowly wears down the joint cartilages is called osteoarthritis. This form of arthritis usually affects people after the age 40. The symptoms of osteoarthritis include:

severe pain in the knee joints

pain after walking up the stairs and it subsiding once you are on rest

severe pain after the movement of joints for a long time

pain that becomes worse in rainy days

joints becoming stiff after waking up in the morning but they improve in the latter part of the day

pain which also occurs in the thighs and the genital regions coupled with joints swelling and joints getting stiff after rest.

Rheumatoid Arthritis: Rheumatoid arthritis is a chronic form of arthritis caused because of the knee joint inflammations. This form of arthritis can occur at any age. Being an auto-immune disease, its symptoms include, but are not limited to:

severe pain in the morning

mild fever accompanying the pain

joints suddenly becoming swollen, red and warm causing, immense pain

sudden stiffness of the joints

pain that increases in cold weather

mild fever, extreme tiredness and weakening of the muscles
Doctors are still doubtful about what exactly causes the disease; but the deformation of the immune system might cause the damage of the joints, causing people who are already suffering from obesity, smokers, and women, in general, more prone to this disease.
When the knee pain is diagnosed as a form of arthritis, the following treatments are suggested:
If you are overweight or obese, losing some of those extra pounds can go a long way in reducing the pain.

Muscle-stretching exercises are effective in keeping the knee joints flexible.

Acupuncture and devices such as knee braces and knee caps can relieve the pain.

Prescribed dosage of anti-inflammatory drugs such as Tylenol, Motrin, and Advil or injections of hyaluronic acid might relieve your pain.

If regular treatments do not work, you might opt for knee-replacement surgery and osteotomy (the process of cutting a bone with the help of surgery) which might better the alignment of the knee by transforming the bone shapes.
Physiotherapy For Knee Arthritis
Physiotherapy treatment is aimed at improving the symptoms of the disease (i.e. knee pain, swelling, stiffness), and you should begin to notice a positive difference within one or a few physiotherapy sessions.
The main goals of physiotherapy for your knee arthritis are:
Reduce your knee pain and inflammation.
Normalise your knee joint range of motion.
Strengthen your knee: esp quadriceps (esp VMO) and hamstrings.
Strengthen your lower limb: calves, hip and pelvis muscles.
Improve your patellofemoral (knee cap) alignment and function.
Normalise your muscle lengths.
Improve your proprioception, agility and balance.
Improve your technique and function eg walking, squatting.
2146
people found this helpful
Spinal cord is a very important part of your body as it renders support to your body. It also gives your body a good posture and thus, maintaining a healthy spine is very essential. An unfit spinal cord can lead to various complicated problems. The following are five must do exercises in order to maintain a healthy spine:

1. Exercising your core muscles can help you to maintain a fit spine. Your core muscles refer to the muscles of your lower back and your abdominal muscles. These muscles give support to your spine. So exercising them can give you a healthy spine.

2. Walking regularly can also give you a healthy spine. It is suitable for people of all age groups. Daily walking can help you to recover from various spinal illnesses as well such as spinal stenosis.

3. Swimming is also good exercise for maintaing a fit spinal cord. Swimming helps to exercise all back muscles and thus, gives you a healthy spinal cord.

4. Lying down straight with your face down on an even and firm surface for about twenty minutes can help you to get a healthy spine and also a good body posture.

5. Cycling can also help you achieve a healthy spine. While cycling, all your back muscles and the muscles of the lower part of your body are engaged in physical activity. If the muscles of your lower back are strong, then it can help you to keep your spine fit.

Other than these exercises, stretching your limbs and other stretching exercises are also beneficial for a healthy spine.
In case you have a concern or query you can always consult an expert & get answers to your questions!
2041
people found this helpful
Most of us suffer from lower back pain at some point in our lives; be it from a sedentary lifestyle, spending hours at the office desk or from strenuous physical exercises. In most cases, a little bit of rest does the trick. However, if the lower back pain persists for 3-6 weeks, physiotherapy is recommended.
How does physiotherapy help?
The main purpose behind physiotherapy is reducing lower back pain and increasing muscle and bone function, so that such instances are avoided in the future. Physiotherapy is the first line of defence against lower back pain. More drastic measures such as surgery are undertaken once physiotherapy fails to do is job.
Physiotherapy is often recommended when the back pain is caused due to lifestyle factors, a minor injury like a fall or other moderate factors. For more severe back injuries, doctors recommend surgery straight away when there is no scope of performing physiotherapy.
Low-intensity back pain can be cured using a combination of heat packs, ultrasound wave therapy and Iontophoresis (using a localized current source to introduce medical ionic compounds to the body).
A physical therapy program for back pain usually has two components:
Passive physical therapy to help reduce the patient's pain to a more manageable level

Active exercises
Passive Physical Therapy - Modalities
The physical therapist may focus on decreasing pain with passive physical therapy (modalities). These therapies are considered passive because they are done to the patient. Examples include:
Heat/ice packs

TENS units

Iontophoresis

Ultrasound
Active Physical Therapy - Back Pain Exercises
In addition to passive therapies, active physical therapy (exercise) is also necessary to rehabilitate the spine. Here are some of the common exercises for back pain:
Back Stretch: Put your hands underneath your head while lying back. Bend your knees but put your feet on the ground. Roll your legs to one side and hold them there for 10 seconds. Repeat three times for each side.

Deep Lunge: For this, you need to kneel on one knee with the other foot pointed towards the front. Lift the back knee up and hold it there for five seconds and then bring it down. Repeat this exercise three times for each side.

One Leg Stand: This is the simplest of exercises. Hold on to a wall for support while standing and face towards it. Then slowly hold one leg and bend it behind you. Hold in the same position for five seconds before bringing it down. Repeat the process three times for each leg in five second gaps. In case you have a concern or query you can always consult an expert & get answers to your questions!
1847
people found this helpful