About
Our goal is to offer our patients, and all our community the most affordable, trustworthy and professional service to ensure your best health.
...more
Our goal is to offer our patients, and all our community the most affordable, trustworthy and professional service to ensure your best health.
More about Medha Speciality Centre
Medha Speciality Centre is known for housing experienced Neurologists. Dr. Pramod, a well-reputed Neurologist, practices in Bengaluru . Visit this medical health centre for Neurologists recommended by 87 patients.
Location
#156, 2nd A Cross Road, Domlur 2nd stage, near Domlur Club
Bengaluru ,
Karnataka
-
560017
Doctor in Medha Speciality Centre

DM - Neurology
Neurologist
Services
Submit Feedback
Submit a review for Medha Speciality Centre
Your feedback matters!
Write a Review
Feed
Nothing posted by this doctor yet. Here are some posts by similar doctors.
Headache is a symptom of many diseases.
Sometimes it is only a headache. There are four main types of headache.
1. Semi-chest.
2. Full forehead pain
3. The other part of the cardiovascular head is pain
4.Paused and stopped headache.
Causes:
Mental labor, mental stress, physical labor, noise, cough, sexual disorders, indigestion Cholesterol, lack of tea during tea, loss of head, headache, tiredness in the head, headache in the next day after drinking alcohol, brain haemorrhage, cerebral knot, specimenitis, colds, fever, and symptoms of asthma Trichic dislocation of the discharge, etc.

MD - Ayurveda, BAMS, Post Graduate Diploma in Nutrition and Dietetics
Neurological disorders may creep in due to many reasons. It may be due to degenerative diseases, accidents, other health conditions, birth defects or genetics. The most common form of disorder occurs due to non-functional brain cells in some parts, and loss of myelin sheath in neurons, which protects the nerve signals in their complete transfer from origin to destination.
These losses are irreparable, but further degeneration can be avoided with Ayurveda. Panchakarma, the branch of Ayurveda, which deals with detoxification of the body and mind, specially helps. Over a period of time, it can bring back the lost sensation in nerves. Yoga, pranayama and Ayurvedic treatments lead to recovery and relief to a huge extent.
Important facts about Panchakarma
There are 3 important steps in Panchakarma, which are followed one after another to get the result. The main objective of Panchakarma is to detoxify the body. basti and nasyam are more beneficial.
What is Njavara Kizhi?
Njavara is a variety of rice, which is specially used for Ayurvedic treatment and massages. In this treatment the rice is made into a pudding by boiling it with milk. This pudding is then made into boluses. The boluses are filled in muslin cloth, and then using these muslin bolus dabs, the whole body of the patient is massaged. This full-body massage has excellent effects on neurological and joint functions. The deep tissues within the body are rejuvenated. The treatment is carried on for 45 minutes to 60 minutes by therapists or experts. Another form of the treatment requires the rice to be made into a paste, and then the paste is applied all over the body. But this is more preferred for beautification.
Other effective therapies
Siro Vasti, Kati Vasti, Ela Kizhi and Nasyam are all different forms of Panchakarma treatment, which detoxify the body and mind and rejuvenate the body and nerve functions. But these treatments cannot be conducted on the body on your own. You need a masseur who must be a specialist in Ayurveda to do this for you. Hence, contacting Ayurvedic doctors or experts would be the best to start the treatment.
Insomnia or sleeplessness is quite difficult to cope with and for people suffering from anxiety, it is even tougher. People suffering from anxiety remain in a state of mental and physical distress. On top of this, if they cannot sleep well because of insomnia, life becomes quite hard. Insomnia causes anxiety and also is caused due to anxiety.
Here are some simple tips to manage anxiety and insomnia:
Maintain a schedule: Try to go to bed at the same time every night and wake up at the same time every morning. Experiment with several different bedtimes and wake up times to find out which one works best for you.
Turn off electronic devices: Switch off all electronic devices thirty minutes before you go to bed. Electronic devices stimulate your mind and the light from the devices does not make you feel that it is time to sleep. Keep the devices away from you while going to bed.
Dim lights: Practice dimming all lights in your house before bedtime. Change light bulbs and replace them with low wattage lights. This will enable you to have lights, although they are dim. Low lighting will make your body produce melatonin to make you prepare for sleep.
Keep away from alcohol and smoking: Consuming alcoholic drinks before bedtime reduces your quality of sleep and you may wake up within two hours. Do not consume alcohol before bedtime. Smoking should be restricted before sleeping, as the nicotine contained in cigarettes is a stimulant, which can take away your sleep.
Ignore caffeinated drinks: Caffeine is a stimulant and consuming caffeinated drinks before going to bed can result in losing sleep. Do not drink coffee before sleeping.
Exercise: Exercise is a perfect solution to reduce anxiety and results in improved sleep quality. Exercise regularly during the day or three to four hours before bedtime. Yoga and meditation performed just before going to sleep are effective.
Make a pre-sleep ritual: Try to find ways, which would help you calm your mind just before going to sleep and practice it every day. This can be reading a book, taking a hot shower or listening to your favorite songs. Your mind will be relaxed, and you will get better sleep.
Maintain a sleep journal: Keep a sleep journal and write about the time when you go to sleep and when you wake up. Also note down the time you require to fall asleep, the number of times your sleep breaks and how your sleep was. This will enable you to observe your sleep patterns and make adjustments.
For people suffering from anxiety, added insomnia results in enhanced difficulty. One should cope with the problems properly and try to improve upon them.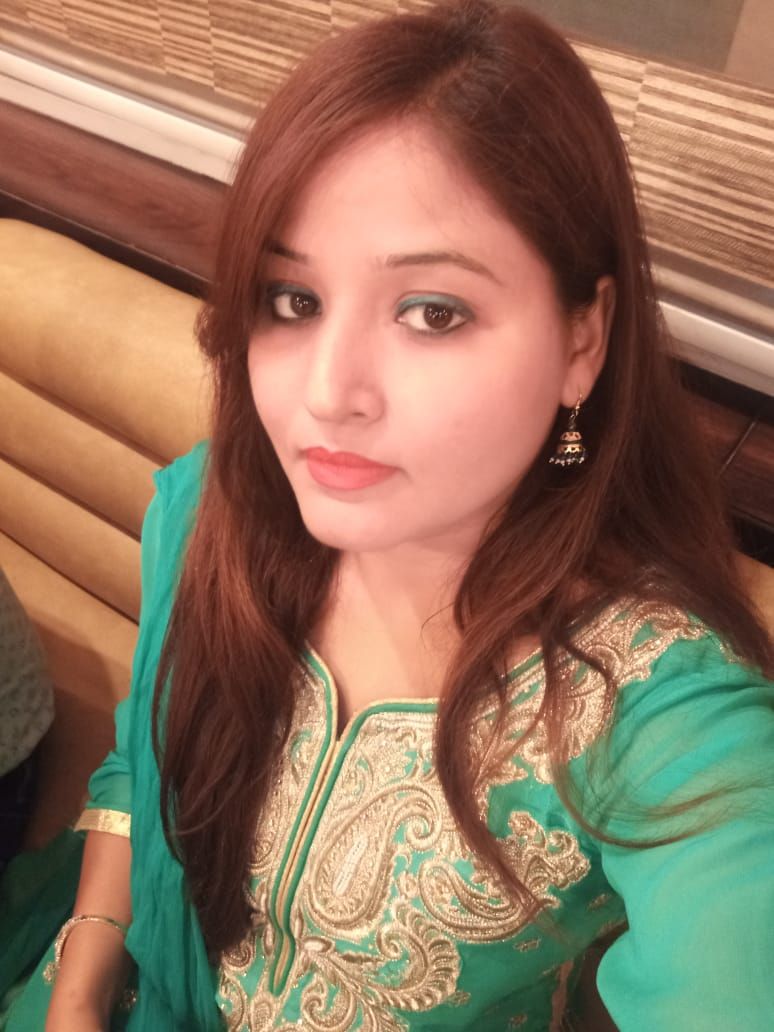 PGDRP Rehabilitation Psychology , M.A Clinical Psychology, Certificate in Guidance and Counselling (CGC)
Ways to help students with learning disabilities
Ways to help students with visual-perception weaknesses-
Give the child extra time to complete visual activities. They need time to figure out what they are seeing.
When writing on the board, help the child keep to place by writing each line in a different color.
Avoid tasks involving copying from the board or from books.
Reduce homework/classwork requirements by allowing the child to do only the even or odd problems.
Copy pages of non-consumable books so the child doesn't have to copy writing or math problems.
Teach the child to highlight important information in books.
Allow the child to use a notecard, ruler, or his finger, under lines of print when reading.
Use a mask or window card (slot in a card) to keep them from losing their place.
On worksheets, put a heavy line around the pertinent items to help them attend to one item at a time.
Allow the child to point to or touch the first letter of every word. This will eliminate reversal tendencies.
Use color cues like green letters at the beginning and red ones at the end.
Present reading materials that are clear, legible, and on uncrowded pages.
Provide tactile experiences such as sandpaper letters, form letters from playdough or pipe cleaners.
Mark paper to show the child where to start and stop.
Mark the child's desk with left and right markers.
Present new material and give directions orally.
Mouthing the words or quietly whispering will make a visual task an auditory one as well.
Ways to help students with visual motor weaknesses
Avoid assigning long copying or written assignments.
Use manipulative activities to increase fine motor control.
Experiment with different writing tools to find the one that makes writing easier for the child.
Pencil grips are helpful for many children.
Proper position is important for good writing. Make sure the child's chair and table are appropriate height.
A piece of tape can be placed on the desk to help position papers for cursive writing.
Try cursive writing if the child has trouble printing.
If printing is preferred, teach the methods that do not require the child to lift his/her pencil off the paper.
Use white paper with dark blue lines. Paper with raised lines might also be helpful.
Teach child to put finger between words for spacing when writing.
Have the child write on every other line. It's easier for him/her to read and make corrections.
Be aware that children sometimes write illegibly purposely because they cannot spell the words
Sometimes it's easier for the child to write on paper with narrower lines rather than the wide-lined paper.
Disregard misspellings when grading, unless it is a spelling task.
Provide spelling aids for the child to use.
Teach letter and number formation using strokes direction and sequence.
Teach the child keyboarding and how to use word processing.
Provide models of correct letter and number formation.
Ways to help students with auditory perception weaknesses
Seat students in a location where sound is clear; avoid seating near distracting sounds or noises.
Keep oral directions short and simple. Give directions one step at a time. Give pause time.
Accompany oral directions with written directions.
Ask students to paraphrase your oral directions. Call upon different group members to do this.
Alert the students when you are giving directions with verbal cues (e. G" this is important.)
Make and maintain eye contact when giving oral directions.
Talk at a slower rate if students indicate they are having difficulty staying with you.
Use visual cues to reinforce verbal directions.
Allow students to move to a quiet place in the classroom to do their independent work.
Write key points on the board for students to copy for studying during a lecture or oral presentation.
Yes Migraine has a permanent solution with Homoeopathy, After thorough case taking we can prescribe you medicines that will cure you. You can contact Anytime.
Drink plenty of fluids. 2. Cover up before going out in the sun. 3. Sleep for at least 7 hours. 4. Meditation. 5. Avoid loud music. 6. Don't drink extremely cold drinks. For medication consult online in private.
1
person found this helpful
You have to do proper homoeopathic treatment to cure this problem, you can contact me through Lybrate in private consultation with CT scan report, by proper constitutional homoeopathic treatment it can be cured,
It's due to neurological problem, due to cervical spondylosis I think, you need to take an x-ray cervical spine and L-s spine, do some yoga, stretching exercises, you need proper homoeopathic treatment to cure your problem permanently, Soo you can contact me through Lybrate in private consultation with all your reports.
1
person found this helpful
Get BP and eye sight checked, x ray PNS, thyroid hormones T3 T4 Tsh 1.Sleep.Go to bed and get up about the same times every day, 3. Eat regular meals. 4. Drink plenty of water to avoid dehydration 5. Relax – listen soothing music. Walk for 5 mts 6.avoid .stress, 7. .avoid strong stimuli like loud noises, and smell of food 8. Keep your routine fixed and regular Medicine can not be advised for open question for For medicine contact on private consultation.
Autism is defined as a neuro biological pervasive development disorder that includes lack of social skills and inability to reciprocate to social interactions. The patient may also have intellectual and cognitive deficits and problems in communication (verbal as well as non-verbal).
Ayurveda, the oldest study of medicine, has proved to be very effective when it comes to managing and treating those affected by autism. The earlier an autistic person resorts to Ayurveda, the more effective it is.
Ayurvedic drink recipe for treating the symptoms of autism: (should be taken daily)
1. 1/3 cup of yogurt
2. 3/4 cup of water
3. Cumin
4. Coriander and
5. Ginger
OR
Diluted Fresh Pomegranate Juice.
Ayurveda in Curbing Aggression
Autism includes heightened aggression and aversion from social interaction due to a neurological condition that impairs the functioning of the brain. Not all autistic patients are violent towards others but may express their frustration by self-harm and emotional outbursts. One can curb these emotional outbursts by taking herbal supplements. An Ayurvedic herb called Brahmi (BacopaMonneiri) which is known for its, anti-anxiety, neuroprotective and antioxidant properties can help considerably.
Regular massages using sandalwood, rose, lavender and gotu kola oils is also very calming and relieving, because it stimulates the blood flow and neuron responses. Massage also helps in increasing eye contact and social relatedness, less stereotypic behavior and improved sleep.
Ayurvedic Herbs for Autism
1. Brahmi- Scientifically known as BacopaMonneiri, Brahmi is an important herb that delays the process of forgetting and improves memory. Not only does Brahmi improve memory but also increases the grasping power, intellect and speech and also corrects the abnormality of emotions, personality and mood of an autistic individual. It also helps in performing complex tasks such as comprehension, reasoning and learning.
2. Ashwagandha- Scientifically known as WithaniaSomneifera, Ashwaganda has high affinity for gamma aminobutyric acid (GABA) receptors. Low GABA activity is related to cognitive impairment.
3. Shankhapushpi- Scientifically known as ClitoriaTernatia, Shankhapushpi is very effective in improving learning and memory.
4. CentellaAsiatica- This ayurvedic herb is used as a medication for insanity, speech disorders and epilepsy making it a very useful drug for treating autism.
5. Convolvulus pluricaulis- Apart from treating insanity and epilepsy, Convolvulus pluricaulis brightens the mind and improves memory and intellect vastly.

View All Feed
Near By Clinics

4.3
(

339

ratings)
Sahakara Nagar, Bangalore,
Bangalore
View Clinic

4.4
(

1388

ratings)
Indira Nagar, Bangalore,
Bangalore
View Clinic

4.5
(

1434

ratings)
Seshadripuram, Bangalore,
Bangalore
View Clinic

4.3
(

44

ratings)
Vidyaranyapura, Bangalore,
Bangalore
View Clinic

4.3
(

233

ratings)
Padmanabha Nagar, Bangalore,
Bangalore
View Clinic