About
Our goal is to provide a compassionate professional environment to make your experience comfortable. Our staff is friendly, knowledgable and very helpful in addressing your health and fin...
...more
Our goal is to provide a compassionate professional environment to make your experience comfortable. Our staff is friendly, knowledgable and very helpful in addressing your health and financial concerns.
More about Manipal Hospital
Manipal Hospital is known for housing experienced Orthopedists. Dr. Vidyadhara S, a well-reputed Orthopedist, practices in Bangalore. Visit this medical health centre for Orthopedists recommended by 68 patients.
Timings
Location
Rustum Bagh,HAL Airport Road
HAL
Bangalore,
Karnataka
-
560001

Get Directions
Doctor in Manipal Hospital
Services
Submit Feedback
Submit a review for Manipal Hospital
Your feedback matters!
Write a Review
Feed
Nothing posted by this doctor yet. Here are some posts by similar doctors.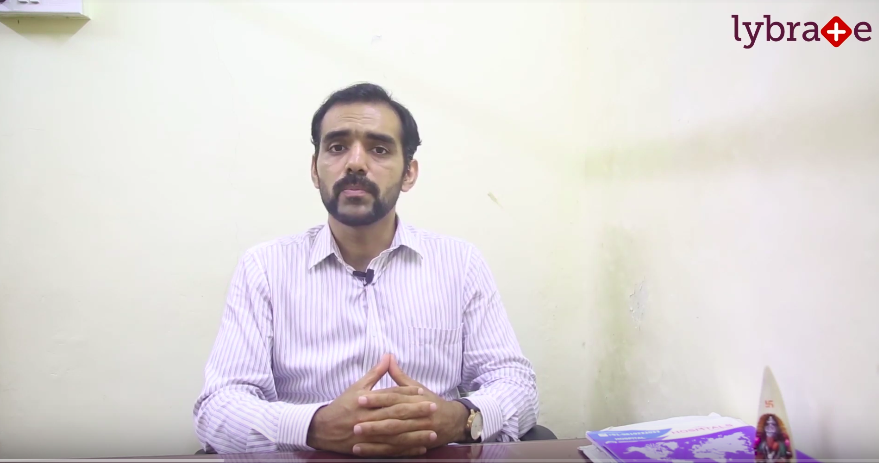 Knee osteoarthritis is a common condition affecting the knee joints. This condition results from age-related degeneration of joint cartilage and synovial fluid. This results in excessive stiffness, swelling, pain and decreased mobility due to loss of lubricant functions of joint cartilage.
660
people found this helpful
I think it's not well healed properly, try to do some isometric strengthening exercises for the muscles and continue plaster for another month time to accelerate better healing.
1
person found this helpful
It's due to multivitamin deficiencies, try to take multivitamin suppliments along with it try to control your weight along with it lifestyle modifications would help.
1
person found this helpful

CCST(Internal Medicine), FRCS (Orth Surg), FRCS, MS - Orthopaedics, DNB Orthopedics, MBBS
Plantars Fasciitis is an orthopaedic problem that gives rise to pain in the foot and heel due to strain or pressure on the plantar fascia. This is a ligament or connective tissue which lies in a flat band, connecting your heel with the toes and effectively, providing a basis for the motion of the feet in general. Inflammation, swelling and bruising of this tissue or ligament can lead to excessive pain in the heel. Let us look at ways that can help you deal with this pain.
-Rest: Taking rest and giving your feet a break from all kinds of strain-inducing activities can help in relieving the pain. Also, you can keep your feet elevated to help in reducing the pain in the area.
-Supportive Footwear: Using pads within your shoes with gel built into them, or using specific footwear that helps in walking without feeling too much of pain is a good way of dealing with Plantars Fasciitis. The shoe inserts must be rubber, felt or plastic so that they are soft for the feet. These also give your heel and its arch good support, while Orthotics pull at the ligament so that there is less stress on the same. You can also pull on a pair of night flints which will keep the foot and this ligament stretched while you enjoy a good night of sleep.
-Exercise: Indulging in mild muscle strengthening exercise that also involves stretches and heel hooks can help in alleviating chronic pain that you may be suffering from. Lie flat on your back and take a towel. Lift your leg and hook your foot into it. Now press against the towel and pull down the towel simultaneously. Repeat at least ten times per foot. This will give you flexibility and strength in the area.
-Pain Killers: Use painkillers only when absolutely necessary and with due advice from the doctor or Orthopaedic specialist. The use of Ibuprofen and other pain relievers can help in numbing the pain-inducing nerves in the brain and give you instant relief.
-Anti Inflammatory Drugs: Your doctor may prescribe anti-inflammatory medication that can bring down the swelling for more comfortable functioning when you are on your feet. Naproxen is one such drug that helps in bringing down the inflammation. Also, corticosteroid injections can relieve severe pain.
-Surgery: Heel spur removal or plantar fascia release are some of the surgical options for chronic and severe cases.
Taking care of your feet is a matter of ensuring that you look into the slightest discomfort and report the same to a doctor.

MBBS, Diploma In Orthopaedics (D. Ortho), DNB - Orthopedics/Orthopedic Surgery
When the density of the bone decreases, it is known as osteoporosis. The bones also start to get weak and fragile and their strength decreases. It causes the bones to become porous, more like a sponge. This can also lead to frequent fractures in the bone. Here are some of the factors that might increase your risk of getting osteoporosis:
Thin and small body frame
Family history of osteoporosis
Excessive alcohol consumption
Lack of exercise
Calcium deficiency
Poor nutrition
Lack of certain vitamins
Bowel diseases
Low estrogen in women
Low testosterone in men
Chemotherapy because of the toxic effect it has on the ovaries
Menstrual cycle complications in women
Chronic swelling due to rheumatoid arthritis or any liver disease.
Osteoporosis can be treated in a number of ways. The main goal is to prevent the bones from getting fractured or becoming weaker. Timely treatment can surely decrease the risk of fractures in the future. It is very difficult to completely cure or rebuild the bones however one can easily prevent it from happening further. Following are some of the treatments that can help in preventing osteoporosis and make a person fit to a certain extent:
Changes in the lifestyle of a person are very important. These include, not smoking and refraining from alcohol consumption.it is very important for a person with osteoporosis to exercise regularly and take a healthy and balanced diet.
A good amount of Vitamin D and calcium is required in the body. These can be consumed straight from certain foods or in the form of supplements.
Medicines like alendronate, calcitonin, ibandronate and relaxofine can turn out to be extremely helpful if other conventional home cures do not pan out well.
Exercising has a huge impact on the bones. It helps strengthen the muscles that support the bones in your body. Although exercise cannot bring back the bone's density, however, it decreases your risk of falling since it improves the muscle balance.
What type of exercise might be best for osteoporosis has not been determined yet, however, your physiotherapist can help by assigning you certain exercises that can help you with your problem. Be careful of what you eat and drink and what activities you do. If you are sure that your muscles are too weak for you to be playing any kind of sport that might make it easier for you to get injured, you need to avoid them.

Consult a doctor to chalk out a good diet plan and an exercise or workout routine that is neither too exhausting nor very lenient. Other forms of therapy like yoga and stretching or even pilates if you are flexible enough, are great ways to treat osteoporosis.
Mild to serious pain or uneasiness in the lower back region is known as lumbago or lower back pain. The pain might be (A) acute (sudden and extreme) or (B) chronic, if it has lasted over three months. People who do a lot of physical exertion are often affected by it. Also, back pain may occur as you age.
Physiotherapy is often tried as a first solution to persistent lower back pain. Most doctors advise a patient of back pain for a four-week session as a conservative approach before pursuing aggressive treatment options such as surgery. In most cases, physiotherapy brings relief from back pain in as early as two to three sessions. A four week physiotherapy programme ensures that the underlying cause of back pain is well-addressed and you don't get the back pain all over again.
The motive behind physiotherapy is to reduce inflammation, pain and increased function of the back. Physiotherapy also teaches a patient certain good practices in order to negate the possibility of getting the pain back.
1. Passive Therapy: This is a form of physiotherapy that is usually used as first phase of pain treatment includes application of ice packs, electrical stimulation and heat application. These are the very first steps taken for immediate pain relief, before moving to routine physiotherapy that involves following an exercise schedule.
2. Active Therapy: Active physiotherapy which is usually Phase two of your treatment includes undertaking of specific exercise schedule and certain stretching activities. This approach includes exercise therapy mostly done to rehabilitate the back muscles and spinal cord. The exact schedule is decided by the physiotherapist, depending on the location and duration of pain.
How Physiotherapy works for back pain?
A Physiotherapist will usually use a cocktail of the following after a thorough assessment of your pain, its location, cause and involved muscles and nerves:
1. Strengthening Exercises For Back Pain: Certain prescribed exercises such as lumbar stabilization or other exercises should be done for about fifteen to twenty minutes on a regular basis to strengthen your back muscles. These strengthen your core muscles and help in lower back pain as well. These can help in relieving pain if done right. This is why you should get directions from professionals or qualified physical therapists.
2. Stretching Exercises For Back Pain: It is advised to stretch your hamstring muscles every now and then if you suffer from back pain. It is a very simple form of stretching but you may forget to do it every day. This is why you should schedule your exercises and adhere to the schedule. Incorporate it into your daily routine. There may be other stretches that you can look into or consult your physical therapist to advise you on.
3. Specialised Techniques: Sometimes, physiotherapist may use a combination of special techniques like manual therapy, neuro-dynamic techniques to ease your nerves and muscles in the pain-affected area.
4. Heat and Cold Therapy: It is one of the most common types of therapy that is used and is mostly used towards the initial period of pain. While some may find heat therapy more useful, others may resort to cold therapies. Sometimes, people use alternate therapy. This therapy is recommended to be performed once every two hours.
1
person found this helpful
View All Feed