About
Our goal is to offer our patients, and all our community the most affordable, trustworthy and professional service to ensure your best health.
...more
Our goal is to offer our patients, and all our community the most affordable, trustworthy and professional service to ensure your best health.
More about Jeevottama Health
Jeevottama Health is known for housing experienced Ayurvedas. Dr. Sharad Kulkarni, a well-reputed Ayurveda, practices in Bangalore. Visit this medical health centre for Ayurvedas recommended by 59 patients.
Timings
Location
2B/1, First Floor, Someshwara Temple Street, Near MG School For Excellence Bilekahalli, Bannerghatta Main Road, BTM Layout
Bannerghatta
Bangalore,
Karnataka
-
560076

Get Directions
Photos (4)




Doctor in Jeevottama Health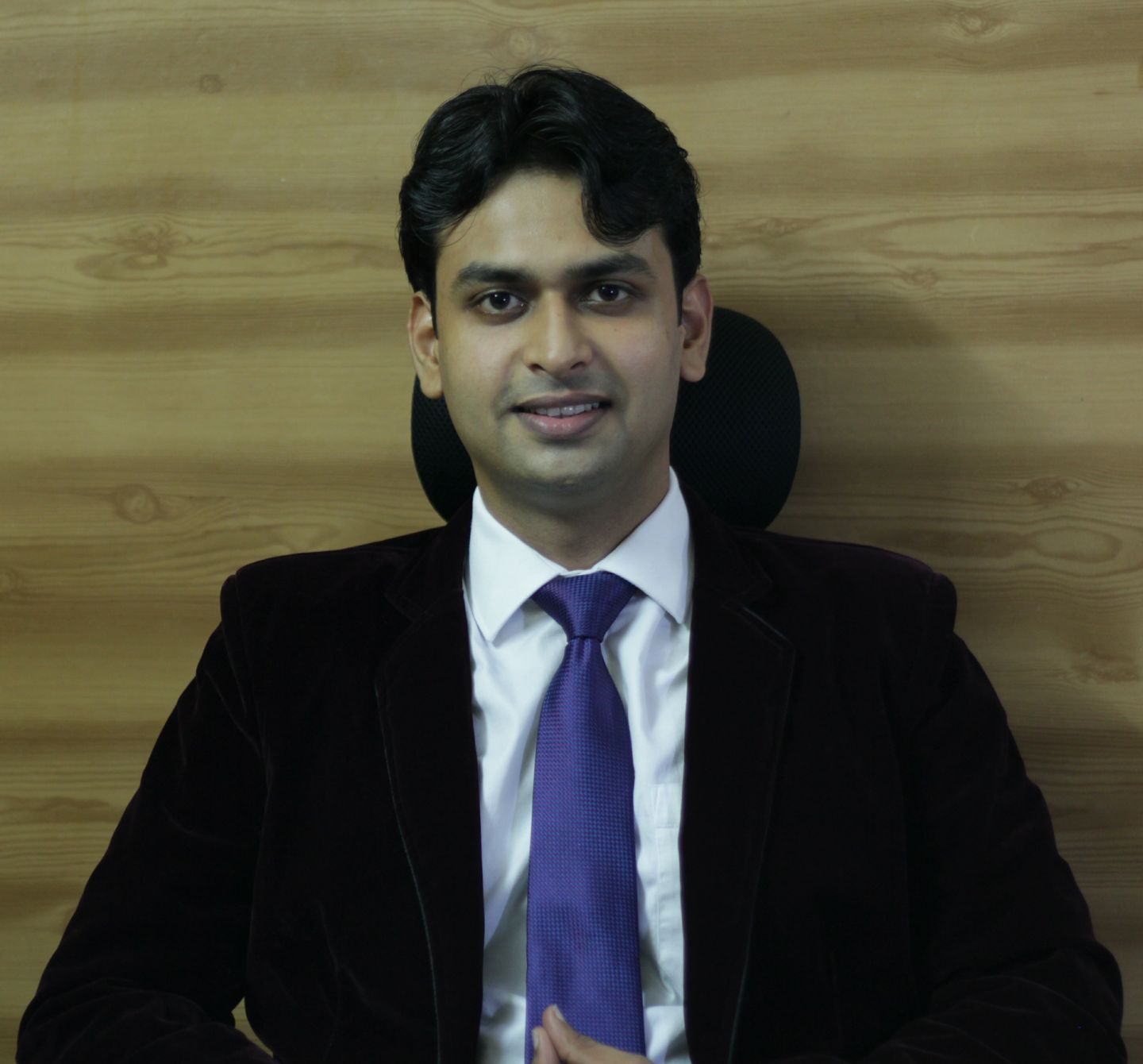 M.S - Ayurveda, BAMS
Ayurveda
Book appointment and get ₹125 LybrateCash (Lybrate Wallet) after your visit
Services
Submit Feedback
Submit a review for Jeevottama Health
Your feedback matters!
Write a Review
Reviews
Verified
Feb 9, 2019
Doctor is friendly and understands the problem very well.
Feed
Conventional surgery method used to treat anorectal disorder involves surgery which leads to a lot of post-operative complications. This is where the natural Ayurvedic treatment of Kshar Sutra has an advantage over traditional techniques of surgery. An ayurvedic surgeon addresses anorectal disorders by using the ksharasutra method, a method that does not involve any incisions and consequently, post-surgery complications.
A fistula-in-ano is the formation of an abnormal granulation tissue (new connective tissue along with minute blood vessels) connecting an opening in the anal canal to another in the perenial skin. This condition is almost similar to the condition of anorectal abscess.
Causes-
When the fluid secreting glands inside the anus become clogged, it leads to the buildup of an infected swollen tissue. This is an abscess which is the causative factor responsible for fistula-in-ano.
A pilonidal sinus is a small hole formation that erupts on the cleft area, at the top of the buttock. It occurs at the tailbone consisting of hair and dirt that causes a lot of pain. Sometimes it is filled with liquid pus forming into a cyst that increases the chances of infection. It is a most common disease among men.
This condition develops from the friction of the skin in the rectal area while sitting. Sometimes hormonal changes are also responsible for a pilonidal sinus.
Symptoms-
Pain during bowel movement
Ocassional bleeding from the rectal
Trouble while sitting
Swelling of the cysts and around the anal area
Draining of pus from the anus with a foul smell
A hole develops on the skin in case of Pilonidal Sinus
Ayurvedic treatment-
Kshar-sutra is a minimal invasive Ayurvedic parasurgical treatment used to cure fistula and anorectal diseases. A special thread is prepared (called Kshar Sutra) which acts by 'herbal chemical cauterization' and eliminates diseases from the body.
Procedure: The Kshar Sutra is coated with ayurvedic herbs. There are three types of Kshar Sutra based on the number of coatings and the quality of materials used. Each patient gets customized treatment as per his or her own requirements.
The process includes cutting and debridement, along with healing within an optimal time. As a result, the chances of recurrence are minimal.
Therefore, the Ayurvedic Kshar Sutra therapy is a more preferred method of treatment over conventional modern surgeries. The chances of anal inconsistency are lowered, recovery is swift and the treatment is cost effective.
3411
people found this helpful
The ancient Indian medical scientists used Ayurveda to treat ailments. Many of these treatment modes are now being studied by doctors and medical scientists. Although the basic tenets of Ayurveda and modern medicine are different, there are ailments and symptoms where modern medical scientists are eager to take a leaf out of ayurvedic wisdom. Bloodletting by using Leeches is one of these. There is recorded evidence to suggest that Ayurvedic practitioners used to resort to using Leeches to get rid of bad blood and treat diseases like Eczema.

Ayurvedic texts considered impure blood as the prime cause of skin diseases. It believed that patients can get relief if the vitiated blood is let out of their body. There are even practical guidelines about bloodletting. In fact, bloodletting through leech therapy is described as one of the most effective therapies in Ayurveda.

What Makes Leeches Useful
Leeches secrete a number of bioactive substances. Some of them are known as Antistasin, Guamerin, Eglins, Hirudin, Bdellins, Saratin, Carboxypeptidase inhibitors, Complemen etc. There are at least 20 of them which have been identified by researchers. These substances are found to have Anti-inflammatory, Analgesic, Platelet inhibitory, Analgesic, Thrombin regulator and Anticoagulant functions. They are also found to have Antimicrobial effects. However, the full spectrum of utility and benefits of using leeches is not yet established. Studies are being carried out to find out more about leeches and their benefits. What really makes them possible is that along with being effective, they are easy to use.

In Ayurveda Leeches Were Used For Detoxifying Blood
Using leech is mainly a blood purification process in Ayurveda. The practitioners use medicinal leeches to suck impure blood off the body of the patient. Along with sucking impure blood, leeches also release enzymes and bioactive substances alluded to above. These bioactive enzymes are considered to be potent enough to enhance immunity and heal wounds. Leeches can also remove congested blood and restore normal blood circulation.

Leeches Were Used For Treating Various Diseases
Ayurveda also used leeches for treating disorders like Psoriasis, Pain disorders, Eczema, Abscesses, Pimples, Alopecia, Swelling and some other skin disorders.

In modern medical treatment for Eczema, doctors use certain medicines, which can give rise to severe side effects. This is why even modern researchers are thinking about using leeches for treating Eczema and other diseases. They are hopeful that due to the presence of a number of bioactive substances among different species of leeches, they can bring a whole new perspective into treatments for various ailments.
3387
people found this helpful
Ayurveda provides safe, holistic and dependable treatments for most ailments that are common in the 21st century, like stress, bad posture, and the pain it brings with it. Several types of pain are common among working millenials, especially pain in the neck, head, back region, eyes, along the spinal cord, and in the region of the waist. The most reliable Ayurveda treatment for healing all of these is Agnikarma. Agnikarma involves the application of heat on the affected area, enough to cause therapeutic burns, but not enough to scald the skin or cause discomfort. The burns are made on the part most affected by the pain, for maximum impact.
When is Agnikarma most effective?
Agnikarma is most effective when removing pain caused by the following:
Sore ankles.
Sore knees.
Sport injuries.
Achilles tendon.
Degenerative joint disorder.
Frozen elbow.
Benefits of Agnikarma:
Why should you go with Agnikarma over and above other conventional reasons? Here are the reasons!
No downtime: The process is usually completed swiftly, results visible in 2-4 weeks, and assures no recovery period or 'downtime'. This makes it very convenient for busy professionals on tight schedules and approaching deadlines.
Accessible treatment: Agnikarma is a treatment devised and perfected in India. The treatment is available in most towns and cities.
Diversity: This treatment cures pain arising due to troubles in bones, ligaments, joints, tendons and cartilages, all. Therefore, it is a one-stop solution to all your problems.
No surgery: Nowadays, with the rising number of incidents of invasive surgery, permanent organ damage and formation of lethal scar tissue, the fear of surgery is not unfounded at all. This is where Agnikarma has a huge advantage – it does not involve surgery, and on the other hand, reduces the chance of you ever needing surgery. It may postpone surgery if it can't altogether remove the need for it.
How is it done?
In Agnikarma treatment, the areas in your body in the most pain are identified and marked. After that, a metallic object called the Shalaka is brought into use. This is heated up and applied directly to those sensitive areas. The heat is transferred from the Shalaka to them, healing them through heat therapy. The process gives long lasting relief from pain, and gives a host of related benefits like improvement of blood supply to the region, reducing joint cramps and stiffness, relaxing muscles and decreasing the chances of infection.

Agnikarma treatment in Ayurveda is the one of the best ones out there for effective pain management. It involves drugless treatment that shows results within a few weeks, that too with zero downtime. If you are suffering from acute or chronic joint, muscle, bone or related organ pain, you should book your session right away!
2978
people found this helpful
A surprising large number of people suffer from irritable bowel syndrome (IBS), a condition characterized by a combination of stomach pain, abdominal discomfort and abnormal bowel movement such as diarrhea or constipation. This condition is not life threatening, but can make you very uncomfortable and increase your risk of suffering from other colon problems. Ayurveda can be very effective in treating irritable bowel syndrome. Here are a few tips.
A healthy diet
Diet is one of the most important facets of Ayurveda. To prevent bowel difficulties eat plenty of fiber and easy to digest foods. Cumin seeds, pomegranate and buttermilk can also aid digestion and prevent this condition. Drinking warm water can also aid digestion. On the other hand, curd, junk food, acidic beverages and food that causes bloating and excessive gas production such as potatoes, cabbage and cauliflower should be reduced or removed from your daily diet.
Yoga asanas
Yoga works on the physical and psychological levels of a person. It also massages and strengthens a number of different organs. Stress is one of the biggest causes of irritable bowel syndrome. Yoga can help combat stress and alleviates anxiety and aids relaxation. A few basic yoga asanas that can help ease pain and treat this condition are:
Marjariasana
Pavanamuktasana
Downward facing dog
Ardhamatsyendrasena
Bhujangasana
Dhanurasana
Panchakarma
This is an Ayurvedic cleansing process that enhances the metabolic process and eliminates toxins from the body. Panchakarma literally means 5 techniques or forms of treatment. This includes vamana, virechana, basti, nasya and raktamokshana. These processes make the mind and body more receptive to food and medicines that treat irritable bowel syndrome.
Probiotics: Probiotics supplement your natural gut bacteria and help break down complex foods. It can also help alleviate bloating, abdominal pain and regularize bowel movements. Probiotics can be found in oatmeal, whole grains and a number of fruits and vegetables like asparagus, onions and bananas.
Herbs: Ayurveda also utilizes the properties of herbs to treat health conditions. Half a spoon of turmeric taken twice a day can help reduce intestinal inflammation and reduce bloating and abdominal pain. Drinking a concoction made by steeping spoonful of dried mint leaves or coriander seeds in hot water for ten minutes can also help deal with this condition. Equal quantities of powdered dry ginger, pepper and pippali can help regulate digestion.
3102
people found this helpful
Psoriasis is an inflammatory skin disorder. Although it is non-contagious, the disease is quite complex. Erythematous plaques with silvery scales appear on skin layers, which basically characterise the disease. This excessive increase of cell division in the basal layer of the skin, results in increased proliferation on skin layers.
Symptoms
The symptoms of psoriasis vary from person to person. Some of the common symptoms of psoriasis are the following:
Raised, red patches of skin topped with loose, silvery scales, usually on the knees or elbows
Thick, red patches known as plaques, and dry, silvery scales appearing on the scalp, face, elbows, knees, palms, and soles of the feet.
Dry, cracked skin that may bleed
Thickened, pitted or ridged nails
Causes of Psoriasis According To Ayurveda
Acharya Charak has described the involvement of vata and kapha in ekkushtha or psoriasis. Accumulation of toxins or ama could also lead to this condition.
Viruddha Aahar (Opposite diet or contradictory foods) and Mithya Ahara (Improper Diet)
Excessive intake of yogurt, seafoods, salty foods, black gram and sour foods, spicy foods, fermented foods, maida (fine flour), and bakery products, junk foods and fast foods, refrigerated and cold foods may contribute to psoriasis.
Mithya Vihara (Improper Lifestyle)
An irregular lifestyle disrupts the digestive process and creates imbalance in the doshas.
Adrista Hetu (Unknown Cause)
Excessive Physical and Mental Stress
Leading a stressful life or too much consumption of alcohol and tobacco can also trigger psoriasis.
Ayurvedic Treatment for Psoriasis
Ayurvedic treatment of psoriasis includes counseling, lifestyle management, diet management and ayurvedic external and internal treatment. In the case of scalp psoriasis, shirodhara with proper oils is also a very effective treatment. Treatment may also include stress management, oral Ayurvedic medicines, immunomodulators for immunity, topical treatments, regular follow up appointments and yoga and meditation to relieve mental stress. The blend of natural herbs and elements, which are extremely beneficial for the health and skin. The panchakarma therapy in Ayurveda is strong enough to cure psoriasis effectively. The therapy includes a thorough detoxification of the whole body system and removal of all harmful toxins from body fluids. Thus the main aim is to purify the blood system and restore the digestive system in order to prevent the disease.
It is important to maintain a healthy lifestyle in order to adapt to this condition. Regular exercise is also very important. Yogic asanas and pranayam can help to keep the mind and body fit and healthy.
Few precautions for psoriasis patients:
Psoriasis patients should say no to acidic food products like urad dal, radish, sesame, jaggery etc.
Patients with psoriasis should practice yoga on a regular basis to prevent the disease.
Psoriasis patients should not use chemical skin products. Instead, they should use natural cleansers like besan.
Picking, scratching or peeling of skin should strongly be avoided.
Usage of cotton clothes is recommended.
Here are some natural Ayurvedic home remedies, which are helpful for psoriasis patients:
Cover the affected part with a banana leaf to fade the reddish patches.
Soak 15 sesame seeds overnight in a glass of water and drink it early morning on an empty stomach.
Consume half a glass of bitter gourd juice in the morning for 5-6 months.
If you are suffering from nervous diseases, you can choose the Dashamoola Ksheera Dhara therapy as an ideal treatment method. Ksheera Dhara treatment involves the flow of herbal milk in place of oil over your head and body. It is similar to Shirodhara in some ways, but is different as Ksheera Dhara has cooling effects on the body. This therapy is most suitable to be undertaken during the summer and when the weather conditions demand a cooling, relaxing effect on the body. This therapy is indicated when you are suffering from health conditions such as intense stress, and hair and skin problems.
Procedure
In this process, milk is poured continuously on the forehead and on the body, which cools down the entire system from inside. Ksheera Dhara treatment is very effective in the treatment of headaches, mental irritability and insomnia. The pouring of medicated milk on your body leads to the stimulation of the hypothalamus. It also gets soothed and hence, the functions of the pituitary gland are regulated along with induced sleep. The milk is made to flow at a slow rate over the forehead for a certain duration, specially over the glabellar region along with a mild, stimulating massage. A small cloth is usually tied around your head, above the eyebrows. For the Ksheera Dhara treatment, a traditional bronze vessel known as the "kindi" is used. As the treatment is based on milk, it is referred to as milk treatment.
Benefits
The Ksheera Dhara therapy relaxes the entire nervous system. This leads to mental calmness and reduction of stress to a great extent. The milk acts as a moisturizing agent and makes your skin healthy and glowing. It is also beneficial for eliminating fatigue, restoring vitality, improving your memory and for establishing dosha equilibrium.
In addition to all these, this therapy also helps in lubrication of the joints, relieving pain, stiffness of muscles and joints, and easing of spasms. It is proven to have benefits in the treatment of several cases of arthritis. Ksheera Dhara is also beneficial in several neurological conditions, in which a burning sensation and numbness are experienced. The entire body gets nourished and rejuvenated as a result of this Ayurvedic therapy.
If you are a healthy person, you can still undertake Ksheera Dhara therapy. Usually the treatment takes about 30 to 45 minutes per session. It is carried out in a course such as 7 days, 14 days or according to the instructions of your Ayurvedic physician. In case you have a concern or query you can always consult an expert & get answers to your questions!
3220
people found this helpful
2-3 teaspoons of karela juice early in the morning with 2 glass of water[500-600ml] would make your skin glowing and keeps you healthy. Go natural through ayurveda.
6
people found this helpful
Dear the condition may be chronic sinusitis which we equate to kind of pratishyaya in ayurveda. Daily usage of steam and intake of 3-4 tulsi leaves with 1tsp honey+ a pinch of pepper powder will help. Boosting his immunity with certain medicines would be better.
2
people found this helpful
View All Feed
Near By Clinics