About
By combining excellent care with a state-of-the-art facility we strive to provide you with quality health care. We thank you for your interest in our services and the trust you have place...
...more
By combining excellent care with a state-of-the-art facility we strive to provide you with quality health care. We thank you for your interest in our services and the trust you have placed in us.
More about Dr Abdul Aziz Riyaz
Dr Abdul Aziz Riyaz is known for housing experienced General Surgeons. Dr. Abdul Aziz Riyaz, a well-reputed General Surgeon, practices in Bangalore. Visit this medical health centre for General Surgeons recommended by 73 patients.
Timings
Location
268,6th main 2 nd stage btm micolayout
Mico Layout
Bangalore,
Karnataka
-
560076

Get Directions
Doctor in Dr Abdul Aziz Riyaz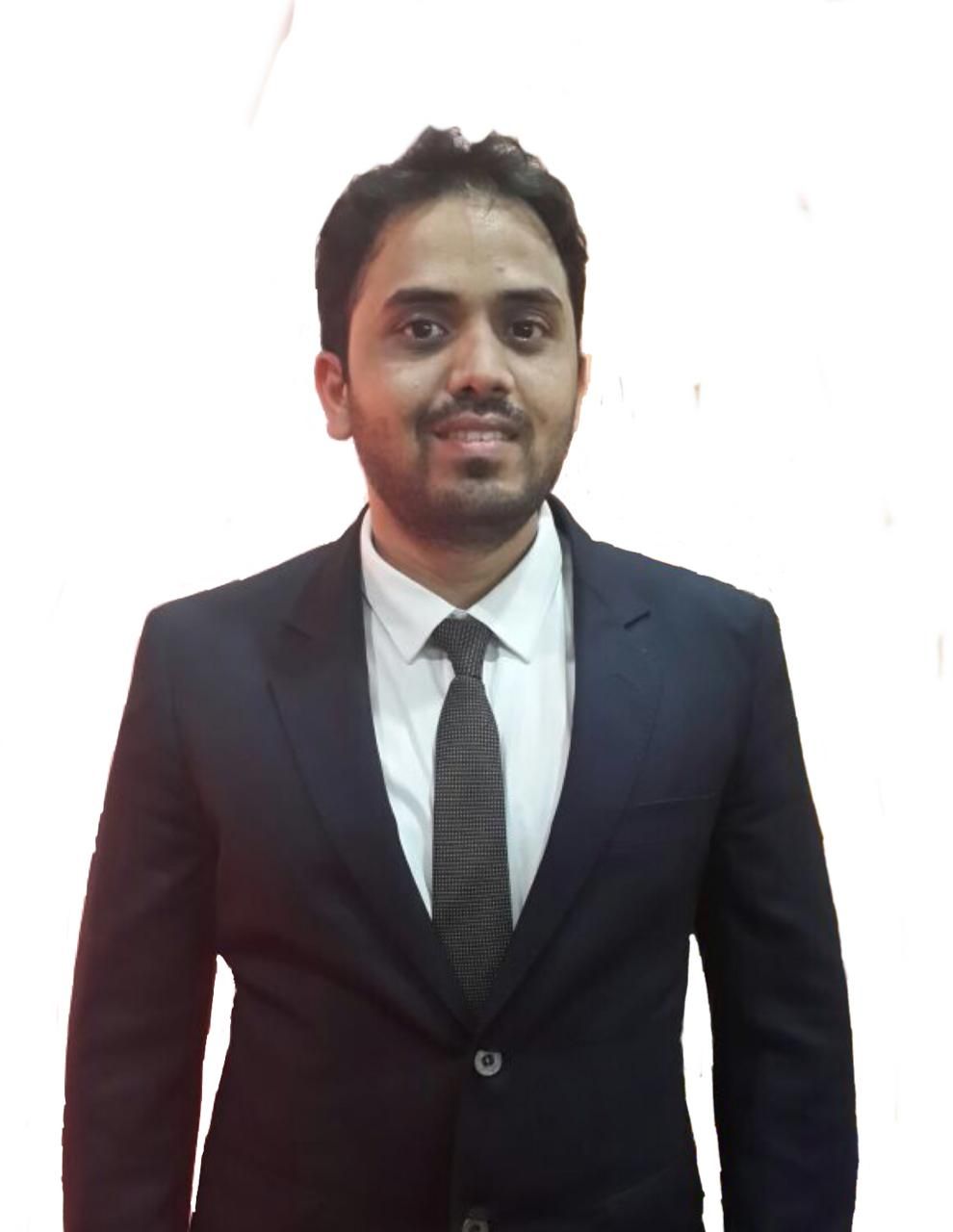 MS - General Surgery, MBBS, M Ch. - Neurosurgeon
General Surgeon
Services
Submit Feedback
Submit a review for Dr Abdul Aziz Riyaz
Your feedback matters!
Write a Review
Dr Abdul Aziz Riyaz Feeds
Nothing posted by this doctor yet. Here are some posts by similar doctors.
The skin is the body's most expansive organ, but few people know how to take care of their skin properly. Between media hype and amateur beauty tips, it is hard to differentiate between myths and reality. For example, should you splurge on an expensive moisturizer or not? Here's the truth behind three common beauty myths.
You need sunscreen only when you're outdoors on a sunny day
Sunscreen should be applied every day whether you're indoors or outdoors. It is a misconception that we are safe from the sun's UV rays when we're indoors. Howeve,r UV rays are of two types. While the UVB rays that cause sunburn are blocked by walls, we are still vulnerable to the UVA rays indoors. UVA rays are responsible for skin ageing and skin cancer. Similarly, on cloudy days, we are safe from UVB rays but still need protection from UVA rays. Ideally, your sunscreen should have a minimum SPF of 20-30. If you don't like having to layer makeup over sunscreen, pick makeup products that are enriched with SPF.
You need to moisturize and tone your skin every day
No two people have the same skin requirements. While it may work for a person with dry skin to moisturize their skin every day, this may be detrimental for someone with oily skin. If you have oily skin, look for a lotion instead of creams, but if your skin is dry, you definitely need a cream based moisturizer. Similarly, a toner is great for oily skin but can disturb the Ph balance of dry skin. Also, take a look at the climate before you moisturize your skin. Moisturizing your face regularly in a humid area can lead to breakouts, while using a toner in dry weather can make the skin rough.
Makeup causes acne.
Makeup aficionados can breathe a sigh of relief; wearing makeup for extended durations does not lead to acne. The way you use your makeup and the type of product you use are the villains here. Contrary to popular belief, foundation is designed not to be absorbed into skin pores but to form a layer over the skin. Using expired products is also one of the main causes of acne. The other reason makeup is thought to trigger acne is that, if you go to sleep with makeup on, you may wake up with a breakout. This is because not washing your face, clogs your skin pores with the day's grime and dirt.FF
The human skin is a continuous organ within the human body and the largest organ altogether. The skin problems we often face are indicators of what's going on underneath rather than just stand-alone conditions by themselves. There are many types of skin pigmentation disorders. Let's have a quick look at them.
Types of skin disorders related to skin pigmentation
Some of the common types of skin pigmentation disorders are melasma, age spots, liver spots and pigmentation after inflammation of the skin. Some of these are caused due to hormonal imbalances, overexposure to the sun, age or excessive melanin production due to underlying factors.
Prevention and treatment of skin pigmentation and related disorders
Skin pigmentation primarily occurs due to issues with your lifestyle or due to underlying changes in other parts of the body. It is also caused by overexposure to the sun. Thus there are some basic prevention tips and treatment methods which you can use to minimize your chances of skin pigmentation.
Using sunscreen - This is important in people of all skin complexions but especially important in people with lighter skin tones as excessive sun exposure can cause havoc with these skin tones. You should use a sunscreen of SPF rating 15 or above to protect yourself from skin pigmentation.
Exfoliate regularly but gently - Excessive exfoliation can cause oily and rough skin, but gentle and regular exfoliation is important to reduce dead skin cells as well. Dead skin cells also contribute to skin pigmentation and thus removing them regularly is necessary.
Specialist treatments suggested by the dermatologist - It is best to visit your dermatologist to ascertain what levels of treatments you may require in order to stop skin pigmentation or to fade an already existing mark. Basic prevention, as well as treatment methods, may include any of the following
1. Creams and lotions
2. Laser treatments
3. Chemical peels
4. Cryotherapy etc.
Melasma or pregnancy mask - This skin pigmentation disorder is caused by elevated hormones during pregnancy and goes away by itself after a few months of delivering the baby. During this time it is important to take care of your skin as you normally would and wait for the hormones to subside after childbirth.
There are many natural remedies out there as well with varying degrees of success in treating these problems. However, you must remember that pigmentation is usually just a symptom of something that is already underneath. Topical products can only fade or lessen it so much until the core issues are resolved from within.
Though ovarian cysts can be well-treated with surgeries but not all surgeries are good for operating them. Thus, you have to choose the safest option that can help you to avoid adverse impacts after surgery.
Laparoscopic method is the approved surgical method that can operate ovarian cysts in the best possible manner. This treatment is completely painless, and thus you will not suffer at all while conducting the concerned method.
What is the best surgical method for ovarian cysts?
If you are looking for the best surgical method that can treat ovarian cysts, then nothing can be a better option other than laparoscopic surgery. There are many potential benefits of this surgical treatment for which it is more preferred in comparison to the traditional surgeries.
- Improved treatment: This treatment is quite an advanced treatment which is not invasive and moreover, the count of side-effects is quite lower. Modernized surgical equipment are used in this regard so that ovarian cysts can be removed with great ease and convenience. Moreover, the chances of medical malpractices or errors can be completely eliminated, and thus the patients remain safe.
- Needs short tenure: This treatment does not take a long time, and rather it can be completed within a short time. You do not have to stay at the hospital for long rather can get discharged on the same day treatment takes place. Thus, you can save a lot of medical expenses.
- Reduction in sufferings caused due to surgery: Sufferings due to surgery can be reduced or completely eliminated to a great extent, and this is one of the leading reasons why this treatment is preferred for removing ovarian cysts. You will not face any painful sensation and on the other hand, the trouble of blood transfusion is also avoided in this case.
- No exposure to contaminants: internal organs will be protected against different kinds of contaminants by implementing laparoscopic surgery. If the organs get contaminated, then the possibility of post-operative infections will rise. Infectious diseases are very much dreadful.
- Small incision-size: Incision size is quite small, and this is really quite beneficial in preventing different unwanted symptoms like pain, excessive bleeding and others. You do not have to take strong medications for getting rid of post-surgery symptoms. Scar tissues often get affected by infectious diseases, but in this case, it does not happen, and thus you will remain completely safe and secured.
1.Toothpaste-- you just apply a thin layer of toothpaste on the affected area and leave it dry for 25 minutes, then rinse it. You are advised to do that every two days and maintain this work during two weeks. 2.Lemon-- to remove blackheads on the nose with lemon, you can apply one of the three following methods: you wash your face with lukewarm water before applying a mixture of one lemon juice with a little salt on the nose. Then, you leave it for 20 minutes before rinsing the face skin with lukewarm water. You mix 2 tablespoons of oatmeal, 3 tablespoons of yogurt, 1 teaspoon of olive oil and 1 tablespoon of lemon juice. Then, you stir the mixture to apply to the nose. After that, you wait 5 to 7 minutes before cleaning the face with water. You blend lemon juice with cinnamon powder and apply them to the nose and keep it overnight. 3.Oatmeal-- you simply mix oatmeal and rose water to create the glutinous flour. You use the hands to spread it on the nose or the entire face. About 15 minutes later, you wash the face with water. You will feel that the skin in this area become smoother and brighter. You should apply this method several times a week to quickly remove blackheads. 4.Rice water-- you soak rice in fresh milk or cold water for 5 hours, then put it to the grinder and wait until the rice, water, and milk combine with each other to form a dense mixture which is then applied to the nose. When it becomes dry, you remove the mask from the nose and clean the nose with water. 5.Coriander-- to have a mask made from coriander, you need to pick a wisp of fresh coriander that is mixed with water to grind finely. Then, you blend this mixture with 1 teaspoon of turmeric powder and put it on the nose. After waiting 15 minutes, you clean the nose thoroughly. It is suggested to do that every day so that blackheads will be swept away. Coriander juice is mixed with lemon juice in the same proportion. Then, you apply the solution to the nose or the affected skin. Then, you leave it for 5 to 10 minutes and rinse the face thoroughly. 6.Honey-- the simplest way to treat blackheads is to gently rub the honey to the nose and the affected area. You leave it for about 15 minutes before cleaning the face with water. Another way is to blend 1 teaspoon of honey with 1 teaspoon of aloe vera juice to spread on the blackheads. 15 minutes later, you rinse with lukewarm water.
2
people found this helpful
You can apply aloe vera juice/gel from its leaf (fresh), not from ready made gels available in market. Remove skin of an aloe vera leaf. Take /scoop out gel. Apply this gel to your skin. Wash with plain water after an hour. Or keep it overnight. Use some sunblock with spf (at least 50) every time you go out in sun. Apply it 30 mins before going out use umbrella when going in sun.Drink plenty of fluids.Don't be stressed.
1
person found this helpful
R you stressed? Take adequate sleep. Sleep deprivation can cause dark circles. Use some sunblock with spf (at least 50) every time you go out in sun. U can do the following 1. Tomatoes--mix one teaspoon of tomato juice with one and a half teaspoon of lemon juice. Gently apply this mixture on your dark areas and allow it to sit for 10 minutes. Rinse it off well with cool water. 2. Cucumber- vcut a fresh cucumber into thick slices and chill it for about 30 minutes. Place the slices on the dark areas for about 10 minutes. Wash the area thoroughly with water. 3. Raw potatoes -- grate a couple of chilled potatoes to extract the juice. Soak a cotton ball in the juice and place it on your affected area. Make sure the juice covers the area entirely. Allow the juice to sit for about 15 minutes and rinse well with cool water 4. Rose water -- soak cotton eye pads in rose water for a few minutes. Place the soaked pads on your dark patches. Leave them on for about 15 minutes. 5. Regularly undergo meditation and perform some exercise. U need proper constitutional med to get permanent relief. Ask for consultation so that I can help you better.
1
person found this helpful
Are you constipated? 1. Take home cooked, fresh light food. Take a lot of green vegetables n fruit. 2. Increase the fibre in your diet 3. Increase your fluid intake 4. Avoiding straining and constipation which is the most useful thing patients can do to prevent the problem coming back. 5. Maintain active life style6. Curd is good for u. 7. Avoid fast foods, spicy n fried foods 8. You should take sits bath (hot water tub bath) 2-3 times a day homeopathy has very encouraging results. Consult online with details.
Beauty is something which is a lot more than just skin deep. However, that really does not mean that adequate care is not taken for a person's skin. So what does that mean when it comes to what a person has to do?
Quite a few things, as a matter of fact!
To start with, a person who is interested in making sure that his or her skin is clear should focus on making sure that the diet he or she is following does everything that is beneficial for the skin.
There are quite a few foods which do go a pretty long way in making sure that the skin stays healthy. Foods which are rich in Vitamin C are good to have in order to be able to achieve this purpose.
When a person eats, he or she should make an effort to maximise the diversity on his or her plate. This can take the form of a range of vegetables or fruits. To make good use of an example, carrots are great. All a person needs to do in order to harness their beneficial effects is to just cut them up and mix it with other vegetables and make it a salad.
Everyday foods for great skin!
Spinach and swiss chard are also some good options to incorporate in a meal. If a person does not like the taste of spinach, pumpkin does serve to be a reasonable replacement.
Out of all the different types of fats there are, Omega-3 fats are the best and some fats can cause a lot of trouble to the skin. Fish are quite high in omega 3 fats and this is a great dietary option to reduce the adverse impact which it had on the skin as a result of too much exposure to the sun. If a person happens to be vegetarian, some other good options would be in the form of walnuts and ground flaxseed.
Rather than eating processed foods, it is better to eat foods which are whole in nature as they can do a lot of good for the skin of the person. Yoghurt, nuts, and multigrain breads are good options which fall under the whole foods category.
All in all, as long as a person is careful about the foods that he consumes, there is really no reason at all as to why his or her skin cannot be in perfect health.


To prevent pimples, eat fresh fruits, green vegetables, drinking plenty of water should be an essential part of your routine and intake of oily fried foods, an excess of sugar-salt should be avoided. Don't peal pimples, as they tend to leave scars. For swollen pimples, gently apply ice for a minute or so. Just don't keep the ice on so long that it irritates your skin. Tea tree oil can kill bacteria. Some people use it to treat minor skin irritations, including acne. There isn't much research on how effective it is, but tea tree oil is safe to put directly on your skin in a diluted form. Try it on a small area first to make sure you don't have an allergic reaction. Simple honey maskbefore applying this mask, rinse your face with warm water to open up pores. Then apply honey and leave it on the skin for 30 minutes. Rinse the honey off with warm water; then rinse again with cold water to close the pores. Yeast and yogurt mask for oily skin oily skin is prone to acne, and this home remedy can reduce excess oil and help clear acne. To make the mask, combine 1 teaspoon of brewer's yeast with a little plain yogurt to create a thin mixture. Apply it thoroughly to all the oily areas and leave on for 15 to 20 minutes. Rinse with warm water; then use cold water to close the pores. For permanent cure you need constitutional medicines, for that I need detailed case history.