About
We like to think that we are an extraordinary practice that is all about you - your potential, your comfort, your health, and your individuality. You are important to us and we strive to ...
...more
We like to think that we are an extraordinary practice that is all about you - your potential, your comfort, your health, and your individuality. You are important to us and we strive to help you in every and any way that we can.
More about Ayush Piles and Fistula clinic
Ayush Piles and Fistula clinic is known for housing experienced Ayurvedas. Dr. Shamshuddin, a well-reputed Ayurveda, practices in Bangalore. Visit this medical health centre for Ayurvedas recommended by 84 patients.
Timings
Location
Riyaz building, Opp. Sathya Sai Complex, ITPL Road, Hoodi Bus Stop,Whitefield Road, Mahadevapura Post
Whitefield Road
Bangalore,
Karnataka

Get Directions
Doctor in Ayush Piles and Fistula clinic
Services
Submit Feedback
Submit a review for Ayush Piles and Fistula clinic
Your feedback matters!
Write a Review
Feed
Nothing posted by this doctor yet. Here are some posts by similar doctors.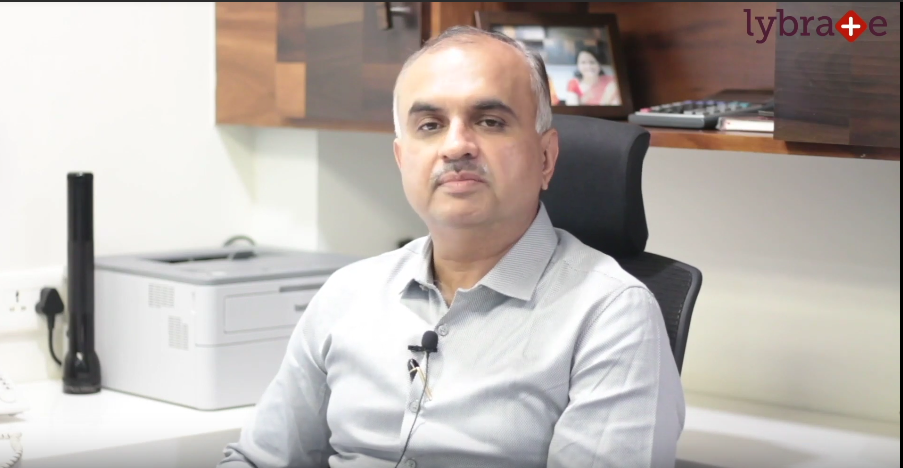 Homeopathy is a system of alternative medicine that has a solution for almost all your health issues. The best part of this mode of treatment is that it doesn't cause any side-effects. At a time when people are suffering from many recurrent diseases, the need for an expert homeopath becomes mandatory.
You can apply aloe vera juice/gel from its leaf (fresh), not from ready made gels available in market. Remove skin of an aloe vera leaf. Take /scoop out gel. Apply this gel to your skin. Wash with plain water after an hour. Or keep it overnight. Use some sunblock with spf (at least 50) every time you go out in sun. Apply it 30 mins before going out wear full sleeves shirt.Use umbrella when going in sun. U need proper constitutional med to get permanent relief. Ask for consultation so that I can help you better.
Obesity is a medical condition in which excess fat gets accumulated in the body, so much so that it has an adverse effect on one's health. Anyone with a body mass index (BMI) of 30 or higher is considered to be obese. People who are obese or overweight are at a much greater risk of developing serious conditions such as heart disease, type 2 diabetes, and osteoarthritis. However, not everyone who is obese has these problems. A family history of health conditions and the accumulation of weight across the different parts of the body are factors that may also increase one's risk of developing serious conditions.
The following are the health risks associated with obesity:
1. High Blood Pressure-
Being overweight or obese can contribute to high blood pressure in several ways. When there is an increase in body weight, it puts more pressure on the circulatory system to move the blood around the body. Obesity is also attributed to higher cholesterol levels, especially when there is weight accumulation in an area. For example, if the weight gain is in the abdominal area it can lead to thickening and stiffening of arteries in this area. This is a result of plaque deposition in the walls of the blood vessels which further increases blood pressure.
2. Diabetes-
Being obese puts one at a greater risk of developing type 2 diabetes. This type of diabetes is usually common in adults but is now occurring in children too given the increase in obesity rates. Being obese can cause the resistance of insulin, a hormone that is essential for the regulation of blood sugar levels. When the body becomes insulin resistant, it leads to lesser or no absorption of sugar in the blood resulting in elevated blood sugar levels. Obesity can also decrease insulin sensitivity, causing a condition called prediabetes which almost eventually develops into type 2 diabetes.
3. Heart Disease-
The chances of developing heart disease are 10 times higher in people who are obese compared to those who are not. Conditions like atherosclerosis (hardening of arteries) and coronary artery disease are more prevalent in obese people due to fatty deposits and plaque buildup in the arteries. This leads to narrowed arteries and reduced blood flow to the heart and can cause chest pain (angina) or a heart attack. Sometimes, the narrowed arteries can also form blood clots that result in a stroke.
4. Joint Problems-
Even a slight change in body weight can affect one's bone and joint health. Being overweight can contribute to joint problems largely in two major ways. Firstly, the excess weight can put additional stress on the weight-bearing joints (such as knees) causing more wear and tear. Secondly, the inflammatory factors associated with obesity can also trigger problems in the joints and contribute to conditions like osteoarthritis. Even losing a little weight can help by improving mobility and bone health of the joints.
5. Sleep Apnea-
Sleep apnea is a common but serious sleep disorder that is characterized by repetitive interruption of sleep for about 10 seconds or more. This causes the reduction of oxygen in the blood and may also wake the patient up from time to time. The most common cause for the development of sleep apnea is obesity. Being overweight leads to the development of soft tissue present in the mouth and throat. When the patient is sleeping, the muscles of the throat and tongue are more relaxed and the soft tissue may block the airways, causing an episode. The chances of sleep apnea are higher in people who have an accumulation of fat in areas of the neck and trunk.
6. Psychological Effects-
Apart from giving rise to chronic conditions, being obese can play havoc on one's mental health too. In a culture where being thin and slim is objectified as the perfect or ideal body type, people who are obese often face issues of inferiority. Psychological issues arising from being overweight can include low self-esteem, anxiety, depression. Being obese is also a trigger for eating disorders such as binge eating, bulimia, and anorexia.

Source: Medanta.Org
2
people found this helpful
Heart issues don't always come with warning bells or obvious signs of physical distress like the typical pain in the chest, breathlessness or palpitations. Some symptoms of heart problems do not even occur in the chest, which makes it difficult to identify the real issue.
Here are some signs of heart distress to look out for:
Chest Pain-
This is the most typical sign of a heart problem. If your artery is obstructed and you are having a heart attack, you may experience feelings of pain or squeezing and crushing sensation in your chest. Each person describes it differently, ranging from the feeling of a heavy object on the chest to burning pain.

The discomfort may continue for a few minutes and it can occur when you are lying down or when you are active. If it is a moment's pain and increases with pressure, then it might not be heart-related. But many times the heart problems, especially in women, elderly and diabetics can occur without chest pain.

Upset Stomach-
One heart-related symptom that is not as common as chest pain is an upset stomach which might manifest as a stomach ache, vomiting or acidity. Since these symptoms are generally associated with the flu or a stomach infection, they get overlooked in connection with a heart ailment.

However, if you believe that your last meal should not have led to these symptoms then it is important to get medical attention to ensure that you are not potentially suffering from a heart attack. Also, it's essential to remember that women have greater chances of experiencing an upset stomach in relation to heart disease, as compared to men.

Sudden onset of pain in the arm, neck, jaw or upper back-
These symptoms are frequently due to a heart attack or angina, especially if they appear suddenly and are accompanied by uneasiness, breathlessness or sweating. In the case of angina, they may disappear totally after a few minutes. Often these are mistakenly attributed to cervical spondylosis, toothache or muscular pains.

Feeling unsteady-
You can feel dizzy and lightheaded for a lot of reasons. A momentary loss of balance can be brought on by inadequate food or water consumption or sudden or abrupt movement. But, if you are experiencing unsteadiness accompanied by discomfort in the chest and shortness of breath, then there is a strong possibility that you are having a heart attack. In this case, it is important to immediately get medical help.

Pain in the windpipe and mouth area-
Pain in the throat and mouth area by itself is not a sign of a heart problem. It is usually a symptom of a cold or sinus blockage. However, if you have pain in the chest that travels up to your throat and mouth region then it could be a possible sign of a heart attack. You should get medical help to ascertain the cause.

Lack of energy-
If your regular activities like taking a walk or doing chores have started to wear you out, then you should contact your doctor immediately. These changes could be important indicators of a bigger health problem. Particularly for women, severe fatigue and weakness stretching on for days can be a symptom of heart problems.

Sweating-
A sudden onset of a cold sweat without any clear reason could be a possible sign of a heart attack. If this occurs along with other symptoms, get medical help immediately.

Swelling in the lower limbs-
Your legs, ankles, and feet might get swollen when your heart does not supply blood properly. You could have abnormal blood flow in the veins causing bloating. Additionally, heart problems can also affect the kidney's function of removing water and sodium leading to bloating.

A consistent cough-
Usually, a persistent cough does not indicate heart disease, but if you do have existing heart problems then you should be more alert. If you have a cough that is more prominent on lying down and on exertion and is accompanied by breathing difficulty, it could mean that the heart is not functioning properly causing blood to accumulate in the lungs. Make sure to consult with your doctor if you experience this symptom.

Erratic heartbeat-
It is common for your heart to quicken or skip a beat when you are excited. However, if your heart skips a beat for more than a few seconds or if it happens too frequently and is accompanied by dizzy spells, you should contact your doctor.

If you are experiencing any of the above symptoms, you should get yourself checked. Quick response and medication at the right time can repair the circulation in your heart and save your life. Find out more on how to manage, prevent or reverse the effects of heart disease at Medanta's Heart Institute.

Source: Medanta.Org
2
people found this helpful

M.Sc - Dietitics / Nutrition, B.SC. Non - M edical, certificate course in food and nutrition
Dietitian/Nutritionist, Panchkula
Try to relax yourself -- exercise. Exercise is one of the most important things you can do to combat stress. Take a few minutes to breathe in and out in slow, deep breaths. Reduce your caffeine intake. Write it down. Chew gum. Spend time with friends and family. Laugh. Massage. Eat a healthy diet. Pursue one hobbywalk in nature meditation. Yoga. For more details you can consult me.
Dear Lybrate user worried about a late period, but know you're not pregnant? Missed or late periods happen for many reasons other than pregnancy. Common causes can range from hormonal imbalances to serious medical conditions. There are also two times in a woman's life when it's totally normal for her period to be irregular: when it first begins, and when menopause starts. As your body goes through the transition, your normal cycle can become irregular. Most women who haven't reached menopause usually have a period every 28 days. However, a healthy menstrual cycle can range from every 21 to 35 days. If your period doesn't fall within these ranges, it could be because of one of the following reasons. For more information about it consult us privately Lybrate.
1. Do saline gargles daily. 2. Whenever possible do steam inhalation also. 3. Cover your nose and mouth with hanky for at least 30 sec when you go in dusty areas also when you go in and out of ac. As our nose is the most sensitive part of our body, when there is temperature difference between two rooms or inside n outside, then if we not protect our nose, it gets affected. 4. Drink hot liquids --hot liquids relieve nasal congestion, prevent dehydration, and soothe the uncomfortably inflamed membranes that line your nose and throat. 5. Sleep with an extra pillow under your head-- elevating your head will help relieve congested nasal passages. If the angle is too awkward, try placing the pillows between the mattress and the box springs to create a more gradual slope. 6. Treat that stuffy nose with warm salt water-- salt-water rinsing helps break nasal congestion, while also removing virus particles and bacteria from your nose. 7. Blow your nose often (and the right way)-- it's important to blow your nose regularly when you have a cold rather than sniffling mucus back into your head. But when you blow hard, pressure can carry germ-carrying phlegm back into your ear passages, causing earache. The best way to blow your nose: press a finger over one nostril while you blow gently to clear the other. Homeopathic treatment has very encouraging results and gives relief in long term please ask for consultation with detailed information so that I can help you better.
View All Feed
Near By Clinics