About
We like to think that we are an extraordinary practice that is all about you - your potential, your comfort, your health, and your individuality. You are important to us and we strive to ...
...more
We like to think that we are an extraordinary practice that is all about you - your potential, your comfort, your health, and your individuality. You are important to us and we strive to help you in every and any way that we can.
More about Ayush Piles and Fistula clinic
Ayush Piles and Fistula clinic is known for housing experienced Ayurvedas. Dr. Shamshuddin, a well-reputed Ayurveda, practices in Bangalore. Visit this medical health centre for Ayurvedas recommended by 83 patients.
Timings
Location
Riyaz building, Opp. Sathya Sai Complex, ITPL Road, Hoodi Bus Stop,Whitefield Road, Mahadevapura Post
Whitefield Road
Bangalore,
Karnataka

Get Directions
Doctor in Ayush Piles and Fistula clinic
Services
Submit Feedback
Submit a review for Ayush Piles and Fistula clinic
Your feedback matters!
Write a Review
Feed
Nothing posted by this doctor yet. Here are some posts by similar doctors.
Shared today • Featured Tip

MD-Internal Medicine , MBBS
Being fit is a matter of striking the right balance between one's diet as well as exercise. There are many kinds of problems that we all face when we do not strike a balance between the two. A flat stomach is a sought after feature in one's figure. One usually ends up losing a flat stomach when you have weight gain due to pregnancy and the onset of age.
When one wants to get back a flat stomach, there are many measures that one can take because this is a very difficult thing to get back once you have put on weight because you will usually lose weight from the abdomen at the very end. Yet, one does not need to spend many hours in the gym for a flat stomach. You can also do exercises at home in order to get a flat stomach. Read on to know the secret!
Squats: One can do squats every morning as a part of a warm up before getting into the exercises. Ensure that you hold it for a while before you release and straighten up. You can also do squats while you are standing at the kitchen counter so that you get plenty of exercise with just a few moments of hard work through various times during the day.
Sit Ups: Sit ups are also a good form of exercise that one can do at home. Along with lunges and squats, you can also do sit ups so that you get a more toned torso with good exercise for your muscles in that area.
Pike and Stretch: This is another very well known exercise that can easily be done at home. The pike and stretch requires you to lie on a mat, facing upwards. Then, you will have to crunch up and try and touch your toes. The next step is to bring your arms behind your head and keep them straight while you crush up one leg at a time. This should be done at least ten times so that your abs and hips are well worked out.
The Standing Side Crunch: This crunch can be done with a chair. You need to stand on your left leg and then extend the left arm so that the right foot gets lifted off of the ground level by a few inches. Then, place the right hand behind your head with the elbow bent. After this, you will need to lift the left knee towards the right shoulder. Repeat this at least 15 times for it to show any results on your abs and abdomen area.
The Plank: This is a very well known move that many people take to. You will have to lie down on a mat and elevate yourself on your elbows. This position will have to be held for as long as possible for maximum effect on the abs, torso, hips and the thighs and legs as well. This exercise is recommended for a flat stomach, more than any other.
2
people found this helpful
Shared today • Featured Tip
MBBS
General Physician, Jabalpur
After eating a meal to your heart's content, it is very normal to burp or belch. However, it is normal only when it happens occasionally, or after a meal, for someone used to a contented meal every single time. On the other hand, excessive burping or belching can happen due to two reasons.
Excessive air intake: There are multiple ways that excessive air can reach the food pipe. Sucking on straws, chewing gum constantly and ill-fitting dentures are some common reasons for burping.
Digestive problems: Ulcers in the stomach, prolonged gastric, gallstones and rarely, esophageal or stomach cancers can also cause burping.
When to see a doctor
Check with a doctor if you have persistent burping, followed by a meal or otherwise, and accompanied by the following symptoms.
Bloody stools
Preventing belching
Go slow when eating and/or drinking: Most of us are pressed for time and eating and/or drinking has now become a task that needs to be finished quickly. Eating fast causes air to be swallowed, and therefore one of the best ways to stop burping is to eat slowly. Sitting in a calm, relaxing environment when eating also allows one to enjoy the food and avoid or stop burping.
Avoid taliking while eating: There is always so much to catch up, whether at home or outside. So, talking while eating is a common practice. This is not just bad manners, but there is also a lot of air that is swallowed, which leads to burping. A solution is to chew the food properly, which not just helps stop burping, but also aids in better food digestion by mixing it adequately with saliva.
Substitute coke with water: Carbonated drinks are another reason for belching. Replacing them with water, tea, or anything noncarbonated is advisable, not just from burping perspective, but also from the excessive sugar consumption. Carbonated drinks are just sugar solutions, and are absolutely of no nutritive value.
Avoid straw: When possible, drink from a glass and avoid straws. This reduces the amount of gas taken in and helps stop burping
Quit smoking: Quitting it has multiple health benefits, and getting rid of smoking is just one of them.
Dentures: Ill-fitting dentures can be a reason for belching, and so they should be checked and corrected, if required, in a person who has persistent burping.
Chewing gum: Constantly chewing gum contributes to burping, and so avoiding chewing gum or sucking on hard candy is another way to control burping.
Avoid certain foods: Foodstuffs like broccoli, cauliflower, lettuce, sprouts, and lentils can produce excessive gas and should be avoided in people who have persistent burping.
Follow the above steps in your daily routine; still if your burping problem persists, it is time to consult your physician.
1
person found this helpful
Shared today • Featured Tip

There can be phases when your sex libido fluctuates and can reach low that your partner can feel the difference and be concerned. Such lows can be temporary and can be dealt with finding ways to boost your sex drive. One such that gives a booster shot to your libido are foods that will help you keep the spice of life alive. Here is a list of few effective foods that can potentially increase your sex drive.
Foods have been long used to boost sex drive, and the best part is that you need not turn any stone for getting these foods. The ingredients are easily available, and you can remain assured that these foods can help you spruce up your sex life. In case you have a concern or query you can always consult an expert & get answers to your questions!
2
people found this helpful
Shared today • Featured Tip

MBBS, DNB - Dermatology & Venereology
Looking good and feeling good are sometimes one and the same thing which can be achieved with good skin and a fit body. One can turn to many measures to achieve the same, including cosmetic procedures. Cosmetic surgery like liposuction is generally used to remove the excess fat in the body which cannot be treated with normal exercise or diet control measures. This surgery is conducted by a plastic surgeon. Here is everything you need to know about liposuction.
About: Liposuction is a cosmetic procedure. It removes the excess fat present in one's body with the help of a procedure known as body contouring. This kind of contouring may be carried out in various parts of the body including the calves, knees, buttocks, hips, abdomen, upper arms, breasts and even the neck and chin area. These are the areas that generally end up accumulating excessive fat which does not go away easily. For some people, persistent diet control and exercising may help. But for severe and chronic cases, one will have to make use of measures like liposuction.
Types of Liposuction: Depending on your case as well as the individual system of the patient, one can go in for one of the various types of liposuction. The fluid injection based liposuction is the most popular and common form where a large dose of medicated solution is injected with a local anaesthesia blended into it. This helps in contracting the blood vessels so that the fat can be suctioned out. The next type is the super wet liposuction where the amount of liquid solution injected is the same as the amount of fat that has to be removed. Ultrasound assisted liposuction uses ultrasonic waves in order to transform the fat cells into liquid which can be vacuumed out later. Further, laser assisted liposuction makes use of laser pulses and beams in order to make the fat cells liquid before they are vacuumed out of the system.
The procedure: The plastic surgeon will make use of a special liposuction machine and cannulas or special instruments, so that the surgery may be carried out in a proper manner. Also, depending on the type of procedure you are going in for, you will require local or general anaesthesia. A small incision is made so that the tube may be inserted for the liquefaction process to begin. After this, the fat that has been dislodged will be vacuumed away through the same suction tube. Small drainage tubes will be inserted to remove blood and fluid from the deflated areas and in some rare cases, blood transfusion or fluid replacement may also be required. High blood pressure and cardiovascular cases should not use this option.
1
person found this helpful
Shared today • Featured Tip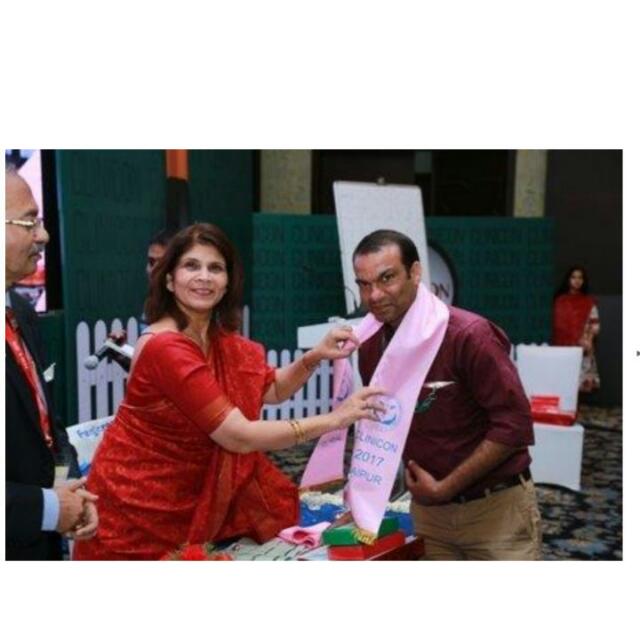 Acne is a skin condition that leads to breakouts like pimples and other eruptions on the skin, including white heads and black heads. In very severe conditions, an acne breakout may come with pus filled boils too. An acne breakout happens due to various reasons. Inflammation of an infected sebaceous gland leads to this breakout. This infection and consequent inflammation can take place due to hormonal changes, poor diet, as well as high testosterone levels and polycystic ovarian syndrome (PCOS). Dirt and grime that clog the pores and dead cells that have not been washed off properly can also cause these breakouts. So what kind of skin care regimen can you have in order to prevent acne? Read on to know more.
Cleaning Acne Prone Areas: You must wash the acne prone areas with soap and warm water at least twice a day. If your case has been very severe in the past, you can even use a medicated soap to wash the neck, shoulders and back as sometimes, acne spreads to these areas as well. Concentrate on the face and remember to clean it to remove dust, grime and other irritants that come from pollution. If this is not done on a regular basis, the particles can block the pores and lead to infection where the dead skin cells play a major role.
Make Up: If your skin is acne prone, you can use non oily make up or avoid it on a daily basis, if you can. Non oily make up does not irritate the sebaceous glands, which can end up secreting excessive oil leading to acne breakouts. Non oily make up and skin care products are known as non comedogenics which do not clog the pores. Also, you must remember to remove your applied make up carefully before you go to bed so that the pores are clean and get a chance to breathe rather than getting infected. Further, your old make up needs to be thrown out regularly even if the products do not come with an expiry date. Invest in new make up every few months and clean your brushes regularly too.
Sweat: After a particularly intense work out session or after a run, you must remember to wash you face and take a shower so that the sweat and oil is can be removed, as these lead to breakouts if they are allowed to gather on the skin's surface and enter the pores.
Taking care of your skin with a proper cleaning and hydrating routine is as important is getting the right nutrition as well.
1
person found this helpful
View All Feed
Near By Clinics