About
Our medical care facility offers treatments from the best doctors in the field of Ayurveda.We are dedicated to providing you with the personalized, quality health care that you deserve.
...more
Our medical care facility offers treatments from the best doctors in the field of Ayurveda.We are dedicated to providing you with the personalized, quality health care that you deserve.
More about Sujaya Ayurveda Clinic
Sujaya Ayurveda Clinic is known for housing experienced Ayurvedas. Dr. Ashwini Mohan, a well-reputed Ayurveda, practices in Bangalore. Visit this medical health centre for Ayurvedas recommended by 41 patients.
Timings
MON-SAT
10:00 AM - 01:00 PM
04:00 PM - 07:00 PM
Location
75,1st J cross, Sharada colony,Basaveshwara nagar
Bangalore,
Karnataka
-
560079

Get Directions
Photos (1)

Doctor in Sujaya Ayurveda Clinic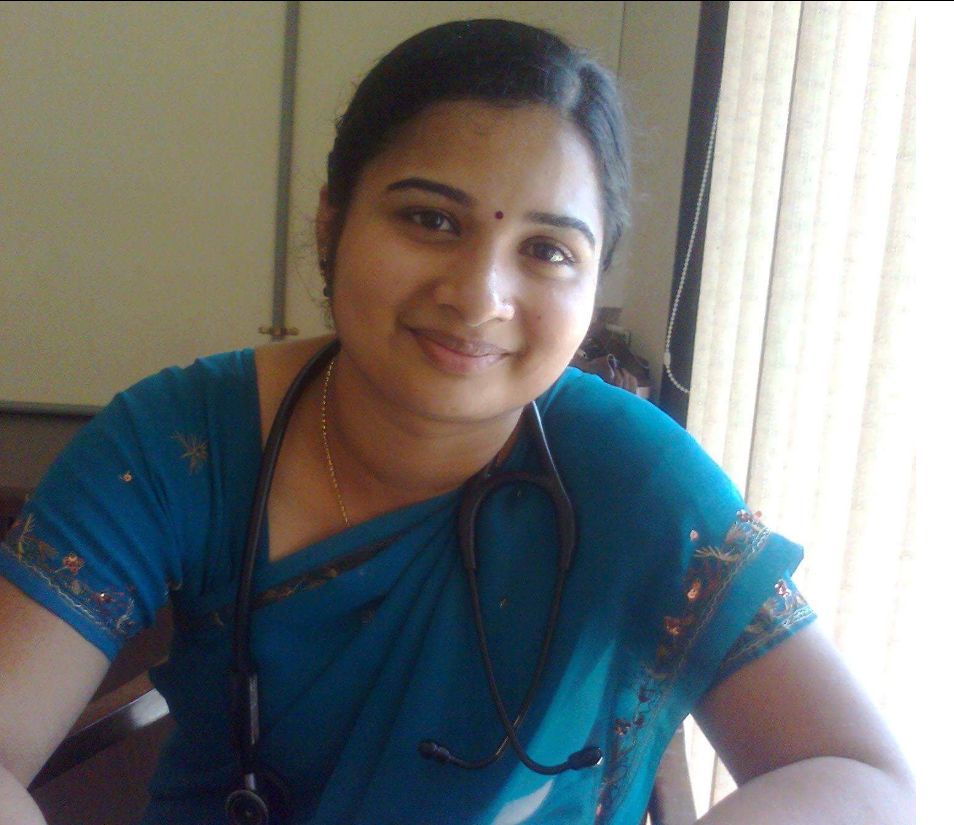 BAMS, MD - Ayurveda
Ayurveda
Book appointment and get ₹125 LybrateCash (Lybrate Wallet) after your visit
Submit Feedback
Submit a review for Sujaya Ayurveda Clinic
Your feedback matters!
Write a Review
Sujaya Ayurveda Clinic Feeds
Ovarian cysts is a common problem that affects women in their childbearing years. These cysts develop inside the ovaries at the time of ovulation.
These cysts are of four main types:
Polycystic ovaries

Cystadenomas

Dermoid cysts
In most cases, ovarian cysts resolve themselves, but in some cases they can cause pain and grow.
Ayurveda is a holistic form of alternate medication that can be quite effective when it comes to treating ovarian cysts. This form of medication has negligible side effects and hence, can be prescribed to women of all ages. Apart from medication, Ayurveda also involves changes in lifestyle and diet. Ayurvedic herbs help balance the hormones in a woman's body and thereby improve the overall functioning of the ovaries as well.
Some of the Ayurvedic herbs used in the treatment of ovarian cysts are as follows:
Guggul: This herb has the potential to revitalise cells and can rejuvenate a person. Guggul or commiphora mukul also has purifying properties that helps regulate lipid production and increase iron levels in a person's blood. It also helps in weight loss and increases metabolism.

Shilajit: The Ayurvedic herb asphaltum or shilajit improves stamina and the ability to deal with physical and mental stress. It is also known to increase sexual desire and enhance libido for both men and women.

Amalaki: Amalaki or emblica officinalis is best known for its ability to rejuvenate cells and rid the body of free radicals. It also helps boost immunity, aids in the development of healthy skin and slows down the aging process. Amalaki helps with digestion and boosts metabolism along with maintaining the proper functioning of the liver.

Aloe: Aloe is the most common Ayurvedic product used for skin care and anti-ageing products. Apart from skincare and hair care, aloe also helps relieve hypertension and has well known antioxidant properties. Additionally, it helps deal with high blood pressure and respiratory problems.

Vitamins and minerals: Some vitamins and minerals boost immunity and have the ability to destroy abnormal cells such as cysts. Zinc helps prevent ovarian cysts, helps the body get rid of free radicals and aids in normal cell growth. Vitamin B complex helps in converting excessive estrogen into less weaker forms and hence balances hormone levels. Antioxidants like vitamin A and E protect the cells against damage and abnormal changes in the cell growth. Vitamin C also helps boost immunity and gives the body the ability to fight illnesses and infections.
3359
people found this helpful
Your stomach is lined with a mucosal membrane known as the mucosa and due to a variety of factors, it may become inflamed. This inflammation may cause a lot of problems and complications which are grouped under gastritis.
Symptoms of gastritis
Upper abdominal pain,
Diarrhea,
Heartburn
Reduction of appetite
Blood in the stool amongst the others
Gastritis can be quite debilitating and limiting for the people affected by it.
The Ayurveda approach
Ayurveda is a holistic form of medicine which takes into account many factors rather than just the physical disposition and symptoms that strives to cure the patients of the illness in a well-rounded manner. To this effect, Ayurveda helps you treat this problem with multiple angles of attack such as herbal medications and special cleansing therapies among many others. Let's take a look at some of the methods usually employed in various combinations among the patients.
Changes in diet: Consuming any diet which has a lot of spicy and rich foods over prolonged periods may result in gastritis and other problems. If you already have gastritis, then certain other types of food also need to be excluded such as tea, coffee, sour foods, chilies and buffalo milk among others. These food groups are excluded as they may increase the acidity of the stomach which may cause an escalation of the problems. Some of the foods that may help with gastritis are grapes, pumpkins, bitter gourd, pomegranate, melons and cucumber, etc.
Natural remedies: Some natural remedies that can be very effective in dealing with the symptoms of gastritis are mentioned below

Ajwain and rock salt have been an age old remedy in treating multiple gastrointestinal disorders and can be effective in this case as well.
Lemon juice is also very effective in treating symptoms or gastritis and also reducing inflammation.
Take amla, ginger, and licorice either in a raw form or as a dried option or mixed with other things such as milk or honey. These help in regulating and reducing the acidity within the stomach.

Ayurvedic medications: There are many specialized Ayurvedic medications which can be used to treat gastritis such as:

Amalaki choorna
Avipattikara choorna
Sootashekhara rasa
Sukumara Ghrita
Dhatri Lauha
However, you should consult a specialist Ayurveda doctor as they can prescribe the correct medications for you after studying your specific symptoms.
3051
people found this helpful
Not everyone can conceive a baby easily. The inability to conceive a baby despite having intercourse during the fertile window in a woman's menstrual cycle for over a year is termed as infertility. Infertility does not affect only the physical health of a woman, but also her mental and emotional well-being as well as the couple's social health.
In some cases, infertility can be treated with Ayurveda. According to Ayurveda, a couple needs to be both physically and mentally strong and healthy. Ayurveda believes that a lack of nutrition in the shukra dhatu or the person's reproductive tissue is the cause of infertility. This can be triggered by indigestion, anxiety, depression, insomnia and the presence of toxins in the body. Some of the ways Ayurveda can be used to treat infertility are as follows:
The use of herbs and spices has been important through the course of history. Modern scientific research has shown that many herbs and spices offer various health benefits and are known for their medicinal properties even before they were used for cooking.
Cinnamon: Helps in regulating blood sugar levels. Cinnamon is widely used in various types of culinary creations, particularly baked goods. Cinnamon is rich in a compound called cinnamaldehyde, which endows the herb with its medicinal properties. This spice contains the highest level of antioxidants than other spices, which helps in fighting inflammation and has been proved to lower down levels of triglycerides and cholesterol in the blood. Many studies have also shown that cinnamon can lower down your blood sugar level by slowing down the breakdown of carbohydrates as well as improving insulin sensitivity.
Sage: Helps in improving memory and brain functions. The name "sage" is derived from the Latin word Salvere, meaning "to save." In recent times, several researches have been conducted that show the efficacy of sage in improving functions of the brain and memory, particularly in individuals who are suffering from Alzheimer's disease. Other studies have indicated that sage can improve the function of the brain, both in young and old.
Peppermint: Aids in reducing nausea. Peppermint is well known for its medicinal usage, which makes it a critical component of aromatherapy. Many studies have shown that use of peppermint oil helps in alleviating the pain caused by irritable bowel syndrome. There are some studies that indicate peppermint can also help in fighting the problem of nausea among women in labour.
Turmeric: Endowed with anti-inflammatory properties. Turmeric is a popular spice that is used for giving the yellow colour to the curry, but it also contains several medicinal properties. Turmeric is rich in curcumin content, which is an anti-oxidant that not only helps in preventing damage from oxidation, but also boosts the body's own antioxidant enzymes. It also has strong anti-inflammatory properties, which can match to that of many anti-inflammatory drugs.
Holy basil: Helps in fighting infection. Basil, one of the sacred herbs in India, is known for inhibiting the growth of numerous bacteria, molds and yeasts. It can also reduce the blood sugar levels, both before and after meals. Holy basil also aids in fighting anxiety and depression.
Cayenne pepper: Aids in controlling appetite. Those individuals who are looking to lose weight can use the cayenne pepper as it not only helps in controlling appetite, but also increases the amount of fat burned. This is the primary reason why it has been included in many commercial weight loss supplements. Some animal studies have indicated that the capsaicin content in cayenne pepper also helps in fighting liver, lung and even prostate cancer.
All the herbs and spices come from different parts of the plants such as flowers, fruits, barks, seeds, leaves, and roots as well. These essential parts of the plant not only make the dishes taste better, but also aid in preserving them for a longer span of time.
1
person found this helpful
It is necessary that you detoxify your body after regular intervals because with detoxification, you not just remove the dangerous toxins from your body but also increase the vitality of your body.
In Ayurveda, all natural ingredients are used for detoxification. Ayurveda works wonders in cleansing the blood by removing impurities and toxins, accumulated in various organs of the body such as the liver, intestines, kidneys, lymphatic system, lungs and skin. It is equally effective in case of both healthy and unhealthy individuals. While the unhealthy person gets rid of the chronic diseases, the healthy person becomes fit enough to prevent diseases and stay physically and mentally fit.
Shodhana: It is Ayurveda's highly recommended purification and detoxification treatment. The method includes five methods - vamana, virechana, basti, nasya and raktamokshana - to fetch best results.
Nasya: Nasya or nasal administration is a procedure of cleaning the accumulated Kapha from the head and neck region. At first, the face, head and chest is massaged thoroughly using certain herbal oil which promotes perspiration. The excess mucus accumulated in the throat, sinus and head is drained out through the nearest opening- the nose. This treatment helps in treating sinusitis, headaches, migraine, Rhinitis, facial palsy, paralysis, insomnia, frozen shoulder and neurological dysfunctions. It is also effective in improving eyesight and memory.
Abhyanga: It is a combination of long strokes and synchronized soothing that helps in re-storing balance, harmony and composure in the body. Your body is massaged with oil and the type of oil is chosen based on the body equilibrium. It stimulates healing at a micro-cellular level as the oils get absorbed in the intra-follicular and intra-dermal layers of the skin. It helps you to steer clear of tiredness and enhances immunity and sleep. It cures psychological imbalances and fosters flexibility in the joints and muscles, thus rendering softness to the skin glands.
Shirodhara: In this therapy, warm medicated oil is continuously poured on your forehead for about 30 to 45 minutes followed by a 15 to 20 minutes Abhyanga massage. Depending on your body type, milk, oil, buttermilk or herbal decoctions are used to boost up the therapeutic effect of the treatment. It provides deep relaxation to your central nervous system and rejuvenates it. Shirodhara oil regulates the functioning of your hormonal system too, eliminating ailments such as high blood pressure, migraine, anxiety and headaches. Medicated buttermilk massage treatment helps treat diabetes while medicated milk serves as a good remedy to insomnia as well.
Basti (Enema or Colonic Irrigation): The term 'Basti' stands for a pouch or bag. The procedure involves introducing ayurvedic liquid and herbal concoctions made of oils and milk through the perineum or anus or the vaginal opening in women in order to cleanse and heal the lower part of the body and remove the toxins accumulated in this part through the colon and urinary tract. Basti is considered as the mother of all Panchakarma treatments. It cleanses the accumulated toxins from all the 3 doshas: Vata, Pitta and Kapha, through the colon. Basti is also highly beneficial as a rejuvenating treatment. Medicated oil or ghee and an herbal decoction is given as enema to clean the colon and increase the muscle tone. This treatment is provided for several days, based on the medical condition of a person. It provides treatment for: For Hemiplegia, Paraplegia, Colitis, Convalescence, Cervical Spondylosis, Irritable Bowel Syndrome, Constipation, Digestive disorders, Backache & Sciatica, Hepatomegaly & Splenomegaly, Obesity, Piles, Sexual Debility & Infertility.
It is always better to practice these under the advice of an expert ayurveda practitioner.
3088
people found this helpful
Ayurveda believes health is managed by 3 components i.e. pitta, vata and kapha dosha. The type of skin that a person has also depends on which of these is predominant. Accordingly, in people where pitta is dominant, it is warm to the touch and more prone to breakouts and moles and freckles. In people where vata is dominant, the skin is thin and remains cool, gets dehydrated easily and is easily affected by dry weather. In people with kapha dominance, the skin is thick and greasy and is more tolerant to sun exposure.

Allergy is when the body responds adversely to a component which might have reached the system either through air, food or contact. Various substances cause allergies and with most allergies, skin rashes are common, can be of mainly 4 types:
Contact dermatitis: When the skin comes in touch with an allergy-causing agent, the skin breaks out into a rash. The inducing agent could be rubber, chemicals, metals, pets, etc.
Bites and stings: When insects such as bees or other insects sting or bite, the surrounding area develops a rash.
Warm weather: When the weather is too warm, there is prickly heat effect, which produces a rash.
Whatever the reason, the mode of management would be to try to achieve a balance between the three components.
Poppy seeds: A paste of poppy seeds powder mixed with lemon juice and water can help get rid of rashes.
Buttermilk and baking soda: Use a cotton swab to apply a mixture of buttermilk and baking soda on the affected skin area and see the rashes disappear. The soothing effect and relief will be felt immediately.
Basil leaves, garlic and olive oil: Crush some basil leaves and add some garlic, salt, pepper, and olive oil to form a smooth paste. Apply over the skin rash for 1 to 2 days until the rashes disappear.
Oatmeal bath: Adding a cup of uncooked oatmeal into the bath water and using this water for a bath after 5 minutes is a great way to get rid of rashes and their redness and itching.
Essential oils: Almond oil, chamomile oil, and tea tree oil can be mixed in equal proportions to get relief from rashes of almost all causes.
Cold tea bags: Using cold tea bags on the skin helps relief of the rashes through tannin contained in the tea, which has great healing properties.
Just as skin rash is very common, so is the treatment. These substances are readily available in the kitchen and so treating a skin rash is very easy.
2944
people found this helpful