About
Our medical care facility offers treatments from the best doctors in the field of General Physician . We are dedicated to providing you with the personalized, quality health care that you...
...more
Our medical care facility offers treatments from the best doctors in the field of General Physician . We are dedicated to providing you with the personalized, quality health care that you deserve.
More about Ashwini Clinic
Ashwini Clinic is known for housing experienced General Physicians. Dr. V.M Amaranath, a well-reputed General Physician, practices in Bangalore. Visit this medical health centre for General Physicians recommended by 76 patients.
Timings
Location
1-1/1 11Th 22 Mainpadmaviharnagar
Bangalore,
Karnataka
-
560070

Get Directions
Services
Submit Feedback
Submit a review for Ashwini Clinic
Your feedback matters!
Write a Review
Feed
Nothing posted by this doctor yet. Here are some posts by similar doctors.
Ever faced a nagging low backache that just won't quit? You could be dealing with sciatica. Sciatica or sciatic nerve pain is not a diagnosis in itself but is a symptom of a deeper problem. Conditions that trigger sciatica include degenerative discs, spinal stenosis, a herniated disc in the lumbar region or spondylolisthesis. Whether your sciatica pain is persistent or sporadic, it can make routine tasks difficult to perform. The good news is that there are a number of remedies to ease this pain and improve the health of your spine.
Hot and cold therapy: Sciatic pain that extends down to the thighs can be relieved by alternating between a heat pack and an ice pack. Each pack can be applied for about 20 minutes at a stretch every two hours. However, this does not treat the sciatic nerve itself.
Pain medications and steroid injections: Over the counter pain medication like ibuprofen or muscle relaxants can help alleviate pain and reduce inflammation. In chronic cases, epidural steroid injections may also be prescribed to address the inflammation and pain. Pain relief provided by medication and steroid injections can last for a few days or a few months depending on the person.
Yoga: Sciatica patients looking for long term relief often turn towards alternative forms of treatment like yoga. Yoga helps strengthen muscles, increases flexibility and improves posture. This is more beneficial towards preventing sciatica problems from arising than treating ongoing sciatic pain. When practising yoga with a sciatica problem, it is very important to understand your body's limitations and not overextend your back muscles.
Massage: A massage that treats sciatic pain is very different from the usual massage you may get at a spa. A massage to relieve sciatic pain involves putting pressure on the inflamed part of the back and the piriformis muscle. This is the muscle that sits over the sciatic nerve and triggers sciatic pain. In most cases, 3 to 4 massage sessions at intervals of 7 to 10 days can have effective results on sciatic pain.
Physical therapy: Sciatica patients often find the slightest movement extremely painful. While lying in a bad is tempting, it can actually worsen the pain. Exercise increases blood flow to the spine and helps flush out toxins. Going for a walk, light aerobics or swimming are ideal ways for a sciatica patient to exercise.
Chiropractic manipulation: This involves realigning the spinal column and is an effective way of treating underlying conditions that trigger sciatic pain. These spinal adjustments should only be performed by licensed chiropractors or osteopathic physicians.
Herniated disc, bulged disc, protruded intervertebral disc (PIVD) are the different names of one condition. This is a condition where- disc in between the two vertebral bodies starts peeping out on one side- anterior or posterior. These discs are just like the bags filled with liquid material, which work like shock-absorbent. There are several hard bony vertebrae in the vertebral column and there is plenty of movements with these vertebrae. When we look on one side to other side, we look upwards, downwards or we twist and even we bend forward or backward in each and every condition, there will be a movement in these bones, these discs decide the free movements of the spine. Along with this- when we walk or run there will be shocks and jerks to all these bones and these bags decide that there wont be any kind of jerks in between the bones. So, these discs are of multiple uses.
Our spine is inverted "S" shaped. There are two main curvatures in the spine which are free to move- Cervical and Lumbar curvatures. These curvatures of the spine are maintained due to the spaces in between the two vertebrae. Whenever there is a loss or change (specially reduction) of this space between two vertebrae- pressure will be exerted on the intervertebral discs. This uneven pressure on the disc causes- protrusion/bulge/herniation of the disc- this is the condition known as SLIPPED DISC, in layman language. Why does disc slip
Generally, slipped disc condition is diagnosed by its signs and symptoms. When slipped disc starts exerting pressure on the nerves surround the disc- the nerve will be excited which gives sensation of- Pain, Burning or Numbness in the related area of the nerve. This sensation can travel long far away to the areas, which are being supplied by the nerve and can be limited to a particular location in neck or back even. Sign & Symptoms of Slipped Disc.
Ayurveda about Slipped Disc
Where modern medical (Surgical) sciences believes that this is a problem of just bones and joints of the vertebral disc besides this Ayurveda takes a "Wholistic" (Complete and wholesome) approach towards this and tells that this is a problem at three levels-
Mamsa Dhatu, Asthi Dhatu, Majja Dhatu!!
These are different tissue levels according to Ayurveda- Mamsa is muscles, Asthi represents bones and the Majja denotes everything which is in between and in the bones.
Mamsa (the muscles) starts stiffening due to the dryness – improper diet and imbalanced lifestyle and deteriorate the curvature of the spine- which leads to the deterioration of the intervertebral discs.
Asthi (the bony tissue) is affected due to the muscles.
Majja (the disc and the neural tissue- spine) is compressed due to the pressure and all effects.
So, we need to treat the condition, wisely and in a wholesome manner, rather just to removal of the protruded tissues (Laminotomy) and this is the basic reason- there are risks associated to the surgery of the spine and in almost more than 45% cases patients had to go for a second surgery to stay pain free. Why Surgery for spine doesn't succeed. Secondly, this is a mechanical problem so medicines alone can give you temporary relief rather than the cure- So better you save your money and invest it on complete cure for the problem, rather than just taking the pain killers and medicines which were indicated in epilepsy to just reduce the signs and symptoms.
MBBS Bachelor of Medicine and Bachelor of Surgery, Certificate Course In Evidence Based Diabetes Management, Certificate Course In Gestational Diabetes Mellitus
Diabetologist, Sri Ganganagar
If your glucose level is more than the usual level, chances are that you have diabetes. The warning signals of diabetes are mild that in the preliminary stage it is challenging to detect. Diabetes can be of two types. Type 1 diabetes and Type 2 diabetes. The symptoms of which stand crucial for an individual's knowledge to take preventive measures.
Type 1 diabetes
When your immune system damages pancreatic cells called beta cells, Type 1 diabetes occurs. They're functional in making insulin. Symptoms of Type 1 diabetes typically begin promptly, within a few days to weeks. High blood sugar causes them. In the first few days, the symptoms might misguide you to believe that it is an ailment like the flu.

Common symptoms of Type 1 diabetes
Increased hunger: As the body fails to use the calories, one feels hungry all the time.
Blurry vision: This type makes the eyes water as there is sugar build up in the lens of your eye giving rise to blurry vision.
Feeling very tired: A sluggish feeling prevails as the body doesn't use the energy or glucose.
Rapid heart rate: Heart rate may be more than normal
Reduced blood pressure: Another typical sign where the blood pressure usually falls below 90/60 rate
Low body temperature: Is another key trait where the body temperature goes below the stated 97º F.
Bladder discomfort: An individual faces bladder discomfort and tends to urinate several times a day. As there is a lot of urination, the glucose is flushed out which leads to weight loss as well dehydration.
Abdominal pain: Pain usually occurs at the center of the stomach. In some cases, an individual may feel like vomiting.
Type 2 diabetes
Type 2 diabetes affects millions of people all over India. If you have Type 2 diabetes, your body is not able to use the insulin hormone properly. Check out for the below-listed symptoms.
Common symptoms of type 2 diabetes
Velvety dark patches: Type 2 diabetes can be detected by observing the velvety dark patches in the armpit abdomen sides or groin or groin area called Acanthosis Nigricans.
Increased thirst: Especially post heavy meals, dry mouth with a fatigue feeling is experienced
Increased hunger: You may feel frequently hungry
Frequent urination: Known as Polyuria, increased urination is common a symptom of Type 2 Diabetes
Skin problems: Itching of the skin usually around the groin area or vaginal area
Blurred vision: Things may appear to be little blurry
Diabetes numbness: A general symptom where there is numbness in hand and feet
Pricking pain: A burning sensation, or pricking pain in the hands and feet that starts out mild at first, but over time as the nerve damage increases, it grows severe
Impotence: Erectile dysfunction can be another symptom of type 2 diabetes
To be aware of the symptoms of Type 1 and Type 2 Diabetes is important as you can seek medical help at the early onset of the condition.
A kidney transplant is a surgical procedure that patients of kidney disease go through in order to replace a non functioning kidney with a live one that is healthy and functions well. Other methods to treat this disease also include dialysis, which basically is an artificial way of doing what our kidneys are designed to do. When dialysis does not work, many doctors recommend a kidney transplant. A replacement or donated kidney can come from a living donor or a non-living donor. This new kidney will mostly work towards keeping the blood clean, which is a function that stops when the old and diseased kidneys fail.
So, here's a list of five essential facts that you need to keep in mind if you are looking at a kidney transplant:
Donors: While there are living and non-living donors, the doctor will have to ensure that your donor is someone who has no medical history of complications, kidney disease or any other medical condition like diabetes or hypertension. Also, the donor would have to have two proper functioning kidneys. Further, one of the most important factors is the blood group. The blood group of the donor and the patient must match for the transplant to be possible.
Procedure: During the surgery, the patient will be under general anesthesia. The surgeon will make an incision in the lower abdomen area and the blood vessels of the new kidney will be connected surgically with the vein and iliac artery of the patient. Thereafter, any excess fluid will be drained before wrapping up the surgery.
Rejection: The patient's body may also reject the kidney. The immune system of the patient may mistake the new kidney as an attacking body and its natural defenses may work against it, which will lead to complications. For this, doctors usually prescribe immunosuppressant medicines that will help in preventing such an eventuality.
Longevity: While a living donor's kidney may last longer, a non-living donor's kidney will not enjoy such a long life. In such cases, a second transplant can be conducted.
Diet: After the transplant, the patient will be required to go through a number of measures like coughing to show that the lungs are clear, as well as administration of fluids and some amount of examination and dialysis. Also, the patient will have to have a special diet that includes raw fruits and vegetables, and plenty of non-fat dairy ingredients.
A kidney transplant is a major operation that can change your lifestyle in the long run.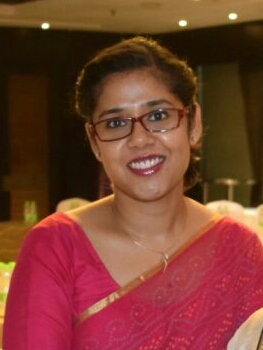 MBBS(Gold Medalist), MD - Internal Medicine, PGP - Diabetes, CC Diabetes
Glucose is the primary ingredient within the body, which is turned into an energy source. This is what we use when we move, walk or make the slightest movements. To metabolize glucose into energy, our body needs insulin, which is a hormone produced within the pancreas. However, if the body doesn't react to the insulin or the pancreas is unable to produce enough, glucose cannot be converted into energy and thus results in type 2 diabetes.
Symptoms of type 2 diabetes:
Sudden or gradual weight loss despite increased hunger - Many people complain that they feel hungry and eat more, but despite this the tend to lose weight. This occurs as the body cannot metabolize glucose and uses energy reserves from fat or muscles leading to weight loss.
Frequent infections and slow healing - If you are afflicted with type 2 diabetes, then it might affect your immune system and you may be prone to infections. Also, any cuts or bruises on your body will take much longer to heal than normal.
Irritability and fatigue - Another common symptom of type 2 diabetes along with the other symptoms mentioned here is quick irritability and fatigue. This is because most of the body is deprived of sugar and thus lacks the energy needed to function normally.
Constant thirst and increased urination - If you feel constantly thirsty despite drinking ample water and urinating frequently, this may be a tell tale sign of type 2 diabetes.
Skin darkening in folds and creases of the body - Also known as acanthosis nigricans; this is known darkening of the skin where it also becomes velvety to the touch. It usually develops in the folds of skin in areas, such as the neck and armpits and is a direct result of insulin resistance.
Causes of type 2 diabetes:
Some of the most common causes of type 2 diabetes could be:
Being overweight
Lack of physical activity
Genetic predisposition or family history
If you are more than 45 years of age
Hormonal problems such as Polycystic ovarian syndrome
Treatment or management of type 2 diabetes:
In most cases, major lifestyle changes can easily keep the symptoms of type 2 diabetes in check although, in certain cases medications may also be required. Some of the steps necessary are as follows:
Change in diet and healthy eating
Physical activity and exercising
Regular blood sugar monitoring and
Blood sugar medication along with insulin therapy, if necessary
Jaundice is a medical condition, which is characterized by the yellow coloring of the skin and eyes. It generally occurs when there is an excess of bilirubin in your system. Bilirubin is a yellow pigment formed in the liver by the breakdown of red blood cells. It normally gets discharged by the liver along with other dead red blood cells. So if you are suffering from jaundice, it usually indicates that you have some serious problems regarding the functioning of your liver, pancreas, or gallbladder.
Signs and symptoms:
Signs and symptoms commonly associated with jaundice include:
Yellow-tinted eyes and skin
The whites of your eyes may turn orange or brown in color
Dark urine
Pale stools
Causes:
Jaundice, as mentioned above, occurs when there is an excess of bilirubin and the liver is incapable of metabolizing it along with the old red blood cells. It is more common in infants than in adults, because their livers are not fully developed. However, it is also a frequent occurrence in adults and could be a potential sign of any of the following problems:
Liver infection
Scarring of the liver, or cirrhosis
Parasites in the liver
Abnormal reactions to or overdose of medication
Diagnosis:
Diagnostic tests may include:
Jaundice is diagnosed primarily by taking blood tests, to help measure the amount of bilirubin as well as to trace the presence of other diseases like Hepatitis.
Liver function tests in order to make comparisons between levels of certain proteins and enzymes when the liver is in good shape and when it is damaged.
Liver biopsies, where samples of liver tissue are first extracted and later examined under a microscope.
Imaging studies, consisting of abdominal ultrasounds, computed tomography scans and magnetic resonance images (MRI) tests.

MBBS, MD - Internal Medicine, DNB (General Medicine), Board Certified in Internal Medicine
Internal Medicine Specialist, Mumbai
Lung diseases are some of the most common diseases suffered by human beings throughout the world. Smoking and infections are responsible for most lung diseases. The lungs perform one of the most important functions of the body. It is also one of the most active organs in the human body and hence lung problems can arise due to problems in any other part of the body. Some of the most common and infectious lung diseases are discussed below-
1. Asthma
Asthma is a common long-term disease which is characterized by reversible airflow obstruction and bronchospasm. The symptoms of asthma include coughing, shortness of breath and tightness of chest. These symptoms may occur frequently during a day and depending on the person, it may become worse during the night or during a certain exercise.
2. Pneumonia
Pneumonia is another common lung problem which is suffered due to inflammation in the microscopic air sacs in the lungs known as alveoli. Symptoms of pneumonia include dry cough, chest pain, breathing problem and fever. Pneumonia is caused most commonly by viruses or bacteria. It is also caused by certain medications and conditions which are popularly known as autoimmune diseases. There are a number of vaccines available to prevent certain types of pneumonia. Other methods include hand washing and refraining from smoking.
3. Tuberculosis
Tuberculosis is a very infectious disease which is caused by the bacteria Mycobacterium tuberculosis. Although tuberculosis generally affects the lungs, it has been known to affect other parts of the body as well. Symptoms of tuberculosis include cough containing sputum with blood, night sweats, fever and weight loss. Air is an active medium for spreading tuberculosis. This happens when people who already have tuberculosis sneeze, cough or speak. Infection occurs more in those who have HIV/AIDS or those who smoke. Prevention of tuberculosis includes staying away and keeping those who are at high risk, early detection and treatment and vaccination.
4. Mesothelioma
Mesothelioma is a type of cancer which affects the lungs. It affects the lining of the lungs and chest wall. Symptoms of mesothelioma include shortness of breath, swollen abdomen, cough, chest pain, weight loss and general lethargy. Mesothelioma is caused mainly due to exposure to asbestos. Those people who mine asbestos, produce products from asbestos, work with asbestos products are at high risk. Mesothelioma also results from genetical problems and due to infection caused by the simian virus 40.
5. Pulmonary Embolism
This is a disease caused due to blockage of an artery in the lungs by a substance which has traveled from another part of the body by the bloodstream. Symptoms of this disease include chest pain, breath shortness and coughing up of blood. There may also be signs of blood clot in the legs.
Dear Lybrate user, you may be suffering from a clinical condition called phimosis. The most conventional method to get rid of it is surgery. However, if you are unwilling to undergo surgery then you can try the following process at home. 1) buy betamethasone cream from local allopathic shop. During buying you should check the composition of the cream to confirm whether it contains 0.05% betamethasone in it. If you cannot find 0.05% betamethasone cream then you can buy any local anaesthetic gel (e.g. Lidocaine, lignocaine, xylocaine) from allopathic retail shop. 2) apply a little amount of that anaesthetic gel at the lower part of the prepuce of penis where the foreskin remains attached. 3) after application of the gel, retract the foreskin backwards as far as you can. Due to the anaesthetic property of the gel you will be able to retract the foreskin backwards to some extent more than you can do in normal condition. 4) release the foreskin when you feel pain 5) again repeat the same process. Do it continuously for at least 30 minutes in a day. Within a month you will feel that your foreskin has become loose. For further help you can consult me privately through my private url url/baharampur/doctor/dr-prithviraj-singha-homeopath after opening that aforesaid url, click on the consult online option & pay the consultation fees. As you pay the consultation fees, Lybrate will open a private chatbox through which you will be able to discuss your ailments with me for the next 7 days & get a solution for your problems thereafter.
View All Feed
Near By Clinics