About
Our medical care facility offers treatments from the best doctors in the field of Nephrologist/Renal Specialist . Customer service is provided by a highly trained, professional staff who...
...more
Our medical care facility offers treatments from the best doctors in the field of Nephrologist/Renal Specialist . Customer service is provided by a highly trained, professional staff who look after your comfort and care and are considerate of your time. Their focus is you.
More about Apollo Hospital-Bannerghatta Road
Apollo Hospital-Bannerghatta Road is known for housing experienced Nephrologists. Dr. Satish D, a well-reputed Nephrologist, practices in Bangalore. Visit this medical health centre for Nephrologists recommended by 108 patients.
Timings
Location
Beside Namana Garden, Vijaya Bank Layout, Bannerghatta Road, Landmark: Opp. To Limb
Bannerghatta Road
Bangalore,
Karnataka
-
560076

Get Directions
Doctor in Apollo Hospital-Bannerghatta Road

MBBS, MD - General Medicine, DNB - General Medicine
Nephrologist
Services
Submit Feedback
Submit a review for Apollo Hospital-Bannerghatta Road
Your feedback matters!
Write a Review
Feed
Nothing posted by this doctor yet. Here are some posts by similar doctors.
Urinary incontinence is characterized by lack of control over the bladder so that urine involuntarily leaks out. This leakage can happen when pressure is put on the bladder through actions like sneezing, laughing, coughing or lifting a heavy object. Urinary incontinence is common in people who are overweight, in pregnant women or women who have given birth recently, in people with urinary tract infections, cystitis and in older individuals.

Symptoms
Urinary incontinence is most commonly of 4 types and symptoms of each are different:
Stress incontinence – Urine leaks out when there is a sudden pressure on the lower abdomen such as in coughing, sneezing, and heavy lifting.
Urge incontinence - Urine leaks out as soon as the urge for urinating is felt.
Overflow incontinence – Urine continuously leaks out due to the bladder being overfilled. Often people experiencing this type of incontinence may strain to empty their bladder or do not feel the need to urinate.
Functional incontinence – Urine leaks out before the person is able to reach the bathroom because of some physical disability such as arthritis.
Causes
The causes of urinary incontinence depend on if incontinence is temporary or persistent.
Temporary incontinence:
Diuretics like alcohol, carbonated drinks, coffee and tea
Artificial sweeteners and chocolate
Carbonated drinks
Vitamin C in large doses
Medicines for high blood pressure and sedatives
Very spicy or acidic foods
Persistent incontinence:

Infections of the urinary or genital tract
In women, pregnancy, childbirth, menopause, and hysterectomy
In men, an enlarged prostate
Neurological disorders like stroke, Parkinson's disease
Tumors in the urinary tract or bladder that can block urine flow
Age
Role of Homeopathy-
Urinary incontinence can be effectively treated with homeopathy which takes into account not only the physical symptoms of the disease but also the patient's mental and emotional state, overall health, reactions to environmental conditions like heat and cold and food habits. Medicines like Cantharis and Sulphur 30c can be very effective for straining to urinate and pain during urination, whereas medicines like Causticum and Ipecac are useful for controlling leakage of urine while walking, sneezing or coughing. The medications prescribed are all naturally derived, which guarantees treatment without any side effects. Homeopathy not only treats the external symptoms of incontinence but also helps resolve the underlying problems and hence provide a permanent solution to this disorder.

Homeopathic remedies can thus offer a natural and safe option for treating urinary incontinence that can save people from a potentially embarrassing situation without any side effects.
Polycystic kidney disease is a disorder that is inherited; it is characterized by development of cysts in the kidneys. These cysts are round sacs that contain a water like fluid. Initially, the size of the cysts are small, they tend to increase in size after the fluid accumulation. This disorder can also cause cysts to develop in the liver and other parts of the body.
Symptoms and Complications
The most common symptoms of this disorder are back pain, headache, high blood pressure and kidney failure. It can also lead to formation of stones in the kidney, presence of blood in the urine and an urge to urinate frequently. It also make your kidney prone to various bacterial infections.
Causes
The disease is caused because of the presence of defective genes in the body, implying that this disorder is primarily hereditary. In some cases, the disease is caused by a genetic mutation. Based on the causes, it is classified into two types:
Autosomal recessive polycystic kidney disease: This disorder causes the symptoms to appear immediately after birth, although the symptoms are delayed until adolescence. This disorder only occurs when both the parents carry the defective gene which is passed to the offspring.
Autosomal dominant polycystic kidney disease: This disorder usually tends to occur only after the age of 30. Unlike the previous type, here only one parent needs to carry the defective gene that is passed on to the offspring.
Treatment
The treatment of polycystic kidney disease generally involves dealing with the following signs:
Pain: Chronic pain, usually in the sides of the body or the back, is a common symptom of this disorder. You can opt for pain reliving medication such as ibuprofen. If the cysts are large, then surgery is required to ease the pain.
High blood pressure: High blood pressure is best controlled by a following a healthy diet and lifestyle. High blood pressure can damage the kidneys severely. Medications may also be required to control blood pressure, if it rises abnormally.
7
people found this helpful
Urinary infection is one widespread disorder that most of the human beings face in the later stages of their lives. The infection is experienced mostly by half of the women and according to statistical data, it has been noted that about 40% of women and 12% of men get infected with urinary infection. Women who are sexually active have more possibilities to get this infection. It is an infection suffered by many people and, which is more vulnerable to children and women.
The symptoms that are identified for a person with urinary infection are frequent urination and burning sensation at the time of passing urine. In certain cases, women even experience leaking of urine while sleeping. It is advised not to take this condition casually as it can lead to further complications, and medications need to be taken to reduce the discomfort caused.
Main Causes of Urinary Infection
The main reason why urinary infection is caused is due to a bacterium that moves from the urinary duct into the urinary bladder.
The other main reasons for urinary tract infection are due to sexual intercourse, pregnancy and diabetes.
There are chances to get urinary infection if a person has sex with many partners
In most women, urinary infection is caused due to hormonal imbalance after menopause
Women should not hold back the urge for urinating frequently, as it can weaken the bladder and makes it prone to urinary infection.

Treatment for Urinary Infection
There are simple and helpful home remedies that can be used for the treatment of urinary infection, and these include:
It is very necessary to drink a lot of water, as it would help flush the bacteria from the bladder that causes the infection. It is advisable to drink at least 80 ounces of water on a daily basis.
It is advisable to eat foods rich in Vitamin C as they are helpful in making the urine more acidic, and it inhibits further growth of the bacterium in the urinary tract.
It is very important that spicy foods and bladder irritants like caffeine, carbonated drinks and artificial sweeteners be cut from the diet to reduce the irritation.
It is very important to include healthy foods in your diet, and that are rich in high-fiber carbohydrates and helpful in digestive health of your body.
Herbal remedies can be opted for treatment of urinary tract infection, and the leaves of bearberry are used for this purpose.
Most importantly, it is very necessary to adopt healthier habits and quit smoking. Women should wear loose clothing and make use of personal hygiene products that are free from any fragrance.
3
people found this helpful
1.Pass urine whenever you feel a desire, empty bladder completely. 2.Wipe from front to back after toilet 3.Take lots of water so as to have clear urine 4.Do not use any spray, scented bath products 5.Try to take shower rather than bath 6.Clean genitals before sex and pass urine after sex to flush out any bacteria 7.Keep genital area dry- wear cotton, loose under garments, avoid tight clothes like jeans medicine can not be advised for open question, for medicine contact on private consultation.

MBBS Bachelor of Medicine and Bachelor of Surgery, MS - General Surgery, Genito Urinary Surgery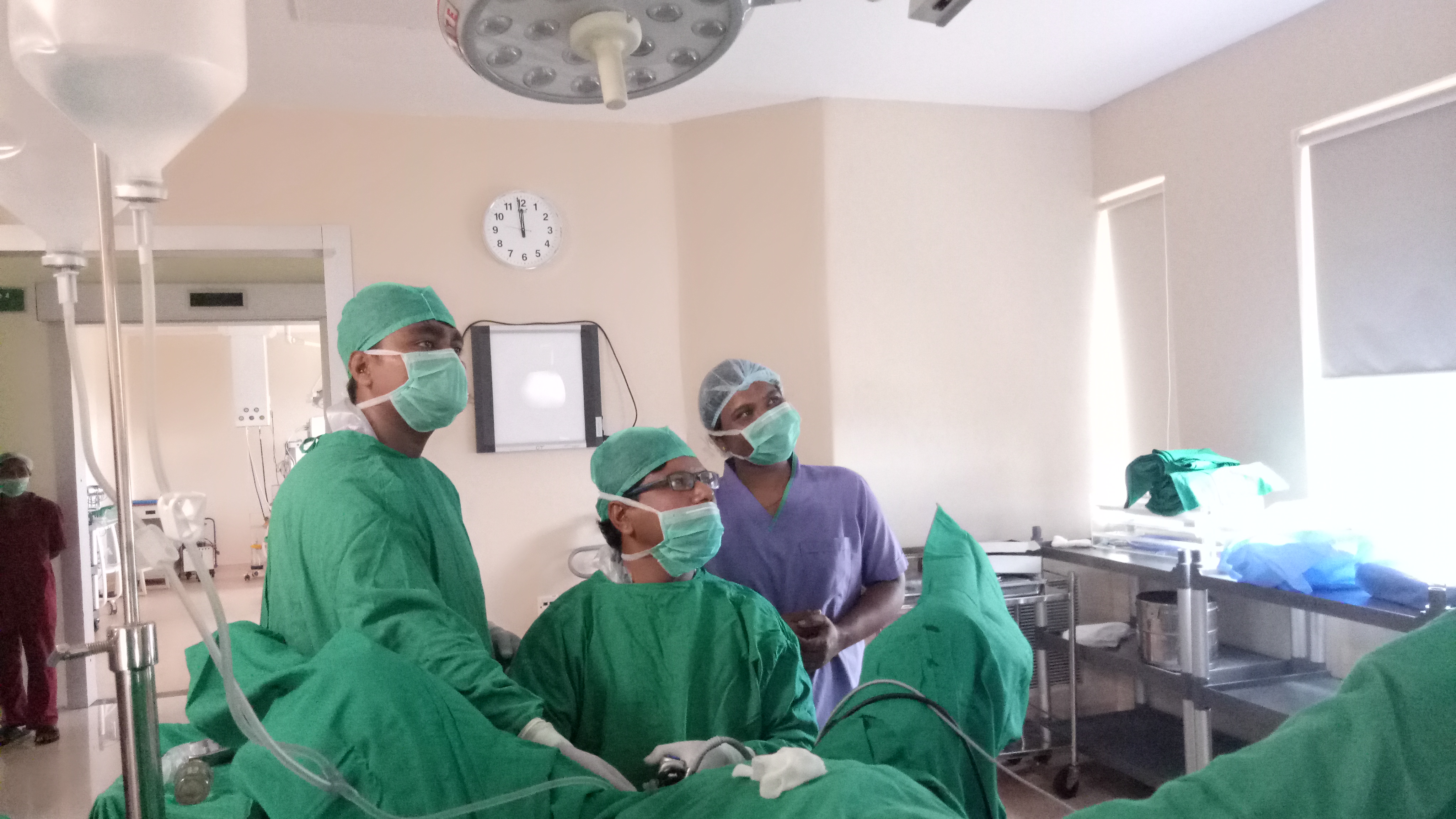 MBBS, Shadan Institute of Medical Sciences, Research Centre and Teaching Hospital, Peerancheru, Batra Hospital & Medical Research Centre, New Delhi
What are kidney stones?
The primary function of the kidney is to filter the blood and eliminate the waste products through urine. The waste deposition is sometimes in the form of excessive calcium, uric acid and other undesirable contents. It may cause the urine to get highly saturated. This is when stone-like formations take place inside the kidneys. Kidney stones are also termed renal lithiasis or calculi. There are different kinds of kidney stones, which are differentiated based on its varied constituents. Kidney stones cause excruciating pain and uneasiness. Frequent urination, extreme discomfort during urinating and presence of blood in the urine are some of the major signs of kidney stones. The symptoms are not evident if the stones are very small in size.
Causes of kidney stones:
Incorrect calcium intake: High amounts of calcium can lead to high calcium depositions in the kidneys. It is important to keep the calcium intake moderate. Calcium supplements must be checked if you have already included dairy products in your diet.
Abnormal rates of sodium in the body: Sodium, just like calcium, gets deposited in the kidneys.
Excessive animal protein intake: Too much of animal protein intake can make the urine turn acidic, leading to uric acid depositions in the kidneys.
Sugary, aerated drinks: These lead to undesirable waste deposition in the blood stream and eventually in the kidneys.
Inadequate water intake: Not keeping the body well hydrated can cause the urine to turn acidic and increase waste deposition.
Potential risks and complications of kidney stones:
Kidney stones may cause an infection in the kidneys which may eventually spread to the other internal organs and surrounding tissues.
Kidney stones block the ureter and cause severe pain and discomfort that make sitting, standing or any other posture difficult.
Kidney stones rarely cause kidney failures but the severe blockage and infection may cause such detrimental results in the human body.
Kidneys stones occur as a result of accumulation of mineral deposits in the kidneys. The size of a kidney stone may vary from person to person and they are noticed only if they create a blockage in the kidney. Apart from the kidneys, they may occur in the urethra, ureters and the bladder. Kidney stones only cause pain when they are pushed into the ureters.
Homeopathy is a system that focuses on treating the cause of the disease and hence is a holistic method of treatment. The various homeopathic remedies for kidney stones are:
Cantharis: Cantharis is recommended if you experience intense pain while urinating; it also helps if you have a constant urge to urinate. You may also notice blood in the urine.
Berberis vulgaris: If you suffer from pain in the kidney resulting from the kidney stone located on the left portion of your body, then this remedy is prescribed. You may also experience stiffness in the kidney region in the early hours of the morning. You may also have a bubbling sensation that worsens while moving your body.
Sarsaparilla: If you are passing white colored deposits in your urine, then sarsaparilla is used to treat the condition. You may also experience intense pain after urinating.
Lycopodium: Lycopodium is a deep acting remedy that is recommended if you pass red deposits through your urine. You may experience very strong urges to urinate at night along with intense pain in the back that gets better after urinating. The pain from the kidney stones tends to worsen during the afternoon.
Benzoic acid: If you show symptoms, such as dark brown urine and high uric acid levels in the body, then this remedy is recommended to treat the condition. Benzoic acid also helps in optimizing the levels of uric acid in the body.
ColoCynthis: This remedy is recommended if you experience intense pain in the urethra while passing stools. You may also pass crystals in your urine.
View All Feed