About
We like to think that we are an extraordinary practice that is all about you - your potential, your comfort, your health, and your individuality. You are important to us and we strive to ...
...more
We like to think that we are an extraordinary practice that is all about you - your potential, your comfort, your health, and your individuality. You are important to us and we strive to help you in every and any way that we can.
More about Shree Swami Samarth Clinic
Shree Swami Samarth Clinic is known for housing experienced Orthopedists. Dr. Shripad U. Joshi, a well-reputed Orthopedist, practices in Aurangabad. Visit this medical health centre for Orthopedists recommended by 77 patients.
Timings
Location
Mathura Hospital, Sut Girni Road, Landmark: Opp. Abhyudaya Bank Garkheda Parisar, Aurangabad
Garkheda
Aurangabad,
Bihar

Get Directions
Doctor in Shree Swami Samarth Clinic
MBBS, MS - Orthopaedics
Orthopedist
Services
Submit Feedback
Submit a review for Shree Swami Samarth Clinic
Your feedback matters!
Write a Review
Feed
Nothing posted by this doctor yet. Here are some posts by similar doctors.
Muscle contusion is a condition that is characterized by bruising in the muscles. It generally tends to occur in athletes who play a lot of contact sports. Repetitive blows in any part of the body may cause damage to the underlying muscle tissues. These blows may lead to internal bleeding, resulting in blood clot formation. The most common site where it occurs are the quadriceps.
The various causes of this condition are :
1. Direct repetitive blows to a part of the muscle in contact sports such as football
2. If you fall on a hard surface
3. It may also occur if the muscle comes in contact real hard with sports equipments like soccer balls
The symptoms of a muscle contusion are :
1. You may experience swelling of the muscle
2. Excessive pain
3. Decrease in range of motion in the concerned body part
4. It may lead to leaking of blood vessels
5. You may also experience hematoma where a lump is formed over the affected spot
6. Symptoms of broken bones, dislocations and fractures may also occur
Complications :
This disorder may also lead to various complications such as compartment syndrome, which leads to compression of blood vessels resulting in pain.
Treatment :
The basic treatment for this condition is the RICE protocol which is rest, ice, compression and elevation. You should rest the muscle, then apply ice to the affected area to reduce the pain. You can also take NSAIDs (non steroidal anti-inflammatory drugs) to reduce the pain. In severe cases, the doctor may drain the lump surgically.
It is advisable to not return to your normal sports routine in order to allow the muscle to recover. If you carry on with your regular routine, it may result in further complications like the formation of scar tissue. You may undergo various stretching exercises to relieve the pain and make a gradual return to your normal sporting activities.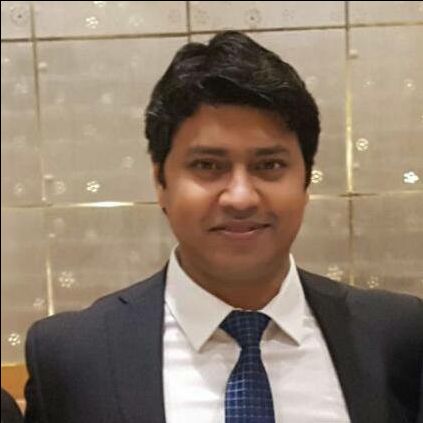 MS - Orthopaedics, MBBS Bachelor of Medicine and Bachelor of Surgery, Fellowship in Joint Replacement, MCh (Ortho)
When a blow or a fall causes an injury, where the top of your arm bone pops out from your shoulder socket, it's called shoulder dislocation. It is a very painful condition and you need to get this relocated to its position immediately. The tissues and bone related to that particular joint get damaged.
If you ignore this situation or keep the shoulder like this, it will be more harmful and painful for you. There may appear a bump in front or at the back of your shoulder that hurts.
What can lead to a dislocated shoulder injury?
Sharp or a very fast twist of your arm.
Falling down on a hard surface.
A sudden hurt or hit.
It may also happen when you fall down and try to save yourself using your hand. The force of the hit indirectly gets into the shoulder and your shoulder joint may slip from its place.
In some of the outdoor games, there are high chances to get hurt in the shoulder. Hockey, football, rugby, rock climbing, volleyball etc. bring in high probabilities of injuring the shoulder, thereby resulting in a shoulder dislocation.
What is the treatment or therapy of a dislocated shoulder?
The dislocated shoulder should be very urgently treated. As this injury of the shoulder is very painful, you should consult to a specialized orthopaedist as fast as possible to fix up the shoulder to its proper joint. As it is very painful and swollen, the faster the treatment, the better it is. When your doctor fixes your shoulder in its actual place or the bone of your arm comes back to the socket, most of your pain will go away and you get huge relief from pain. After the shoulder bone is relocated, you can use further conservative treatment to reduce the pain and swelling of that place. Dislocated shoulder may take 3 to 12 weeks to recover. But this is the approximate time and it depends on the seriousness of the injury.
After the treatment, when all the symptoms are gone, the doctor will suggest some exercises for better results and normal shoulder movement and to prevent future shoulder injury. Ones the shoulder is dislocated, the chances of dislocation in future is further increased as the tissue supporting the head of humerus into its socket is torn. Such patients may land up with recurrent dislocation of shoulder wherein shoulder dislocates easily on specific movement and patients are afraid to do over-head activities. The problem is best diagnosed by MRI Scan.
The best treatment for this is Arthroscopic (Key-Hole Surgery) Bankart's Repair. Following operation shoulder is kept at rest for 2 weeks then Physiotherapy is started. Day to day activities are started after 2 weeks and sports activity is started after 3 to 5 months.
Incorrect posture or a sedentary lifestyle will often land you in pain in your lower back region. To control this pain, here are a few exercises which you might try out for a healthier back:
1. Bottom to heels stretch: This helps to stretch and mobilize the spine. Keep your knees and hands in line with your hips and shoulders. Do not over arch your back as that will just bring you a negative impact. Move your bottom backwards. Hold the stretch while you breathe in and out once. Repeat this exercise 8 to 10 times.
2. Knee Rolls: For this exercise you have to lie down on your back. Support your head with a cushion or a book. Bend your knees and keep them together. Relax your upper body. Then roll your knees, followed by your pelvis, from one side to another. Hold your stretch while you inhale and exhale once.
3. Back extensions: For this exercise you need to lie on your stomach. You will have to prop yourself on your elbows. Arch your back while you put your hands on the ground and hold it for 5 to 10 seconds.
4. Deep abdominal strengthening: You have to lie on your back. Support your head with a cushion or a book. Keep your knees bent and your feet straight, relax your upper body and breathe in and out while stretching your stomach muscles. Hold it for 5 to 10 breaths.
5. Decompression Breathing: Stand with your heels slight apart from each other. Reach out overhead, lift your ribcage away from your hips while inhaling, and tighten your core while exhaling.
For a healthy and strong lower back you may require some other exercises, but to control the pain in your lower back you should absolutely make a point to try these out.
1
person found this helpful
Hello please go for a cervical MRI. There could be a possibility that you have spasm over your trapezius muscle which on compression gives you pain. Please mentions if you have any pain in your arm or any tingling and numbness too. For the time being postural correction is the only thing I will suggest you as of now: change your neck position every hour. Close your eyes and take three deep breaths to relax and improve the blood circulation keep your system at eye level. Hot pack over the pain area.
Rest prevents further injury and avoids stress on already inflamed tissue. Put the ankle joint at rest by wearing a brace or splint. Ice is probably the best treatment. Ice will counteract the increased blood flow to the injured area. It will reduce the swelling, redness, and warmth. Applied soon after the injury, ice will prevent much of the inflammation from happening. Compression can help keep down swelling. Compression wraps, such as ace bandages, do not provide much support to prevent movement of the ankle, and you should not apply them tightly. Elevation (keeping the injured area up as high as possible) will help the body absorb fluid that has leaked into the tissue. Ideally, prop the ankle up so that it is above the level of your heart. You can do this in a reclining chair.
Get your thyroid profile, cbc, blood sugar fasting checked from some lab. Meanwhile follow this 1. Don't take tea empty stomach. Eat something like a banana (if you are not diabetic) or any seasonal fruit or soaked almonds and a glass of water first thing in the morning (within 10 mins of waking up). No only biscuits or rusk will not do. 2. Don't overeat 3. Take your breakfast every day. Don't skip it. 4. Have light meals every 2 hours (in addition to your breakfast, lunch n dinner) e.g. Nariyal paani, chaach, a handful of dry fruits, a handful of peanuts, any fresh n seasonal fruit, a cup of curd/milk etc 5. Finish your dinner at least 2 hours before going to sleep. 6. Maintain active life style 7. Avoid fast foods, spicy n fried foods, carbonated beverages 8. Take a lot of green vegetables n fruit. It contains a lot of fiber which will help reduce tendency for constipation 9. Drink lot of water. 10. Everyday preferably sleep on same time.
You can go ahead, it will not cause much problems, if cardiac fitness is there, you can get the surgery done.
1
person found this helpful
View All Feed