About
Our entire team is dedicated to providing you with the personalized, gentle care that you deserve. All our staff is dedicated to your comfort and prompt attention as well.
...more
Our entire team is dedicated to providing you with the personalized, gentle care that you deserve. All our staff is dedicated to your comfort and prompt attention as well.
More about Hedgewar Dr Rajput Neuron International
Hedgewar Dr Rajput Neuron International is known for housing experienced Neurosurgeons. Dr. Jeevan Rajput, a well-reputed Neurosurgeon, practices in Aurangabad. Visit this medical health centre for Neurosurgeons recommended by 45 patients.
Timings
Location
Hedgewar Hospital,Gajanan Maharaj Mandir Road,Garkheda, Aurangabad, Aurangabad
Garkheda
Aurangabad,
Maharashtra
-
431003

Get Directions
Doctor in Hedgewar Dr Rajput Neuron International
MBBS, MS - General Surgery, MCh - Neuro Surgery
Neurosurgeon
Services
Submit Feedback
Submit a review for Hedgewar Dr Rajput Neuron International
Your feedback matters!
Write a Review
Feed
Nothing posted by this doctor yet. Here are some posts by similar doctors.

MD -Homeopathy, BHMS, Certificate Course In Child Counseling & Parenting
Epilepsy is a disease that affects the brain's nerve cells and triggers the release of abnormal electrical signals. This can cause temporary malfunctioning of the other brain cells and result in seizures and sometimes loss of consciousness. Epilepsy can affect both children and adults.
Causes of Epilepsy
The cause of this condition isn't very evident; however, few causes of epileptic seizures to metion are brain tumours, injury, infections in the brain or birth defects. Some doctors believe that epilepsy is caused due to genetic mutations and is an outcome of abnormal activity of cells in the brain. Other causes for this condition can be alcohol or narcotics withdrawal and electrolyte problems.
Repeated seizures

Impaired memory

Bouts of fainting

Short spans of blackout

Sudden bouts of blinking and chewing

Inappropriate repetitive movements
Types of Seizures
A seizure, also known as fit, is usually a brief episode characterised by uncontrollable jerking movement and loss of awareness due to abnormal neuronal activity in your brain. A collective occurrence of these seizures causes epilepsy.
There are three types of seizures based on aetiology:
Idiopathic: This kind of seizure has no apparent cause.

Cryptogenic: The doctors believe that there is a cause for the seizure but cause cannot be detected.

Symptomatic: These seizures occur due to a reason, as a symptom of some neuro-medical condition.
Role of Homeopathy
Homeopathy is a form of healing based upon the principle of 'Similia similibus curentur' or 'like cures like'. It was founded by a German doctor, Dr. Samuel Hahnemann in 1810. Homoeopathy offers vast scope in the treatment of various illnesses, both acute and chronic including epilepsy. Homeopathy takes into account the entire person like the patients family history, past history, etc. Homoeopathic doctors study each case thoroughly, analyze and evaluate the symptoms and then prescribe the medicine.

Homeopaths treat the patient's mental, emotional and physical make-up i.e. the constitution. This is known as 'constitutional treatment'. Constitutional treatment treats the disease and removes it from its roots. The Constitutional method is employed in the treatment of epilepsy in Homoeopathy. This method is gives amazing results in many cases.

Homeopathy has immense scope in the treatment of Epilepsy. In fresh cases, where the child is new to epileptic treatment, homoeopathy can relieve complaints by giving 'constitutional treatment'.

In other cases where the child is already taking treatment, homoeopathy can taper off the doses gradually and thus treat the patient effectively. Thus, in both the cases, homoeopathic treatment is beneficial in treating epilepsy.

In either of the cases, a constitutional medicine is given to treat epilepsy. Constitutional treatment relieves the patient from seizures, convulsions, etc. Thus the child can attend school daily and concentrate on his studies. In about 1/3 cases of epilepsy, a surgery known as 'seizure surgery' is performed. Regular constitutional treatment is very useful in such cases.

Homeopathic medicines are completely side-effect free and are not habit-forming. They can be taken by children, adults and even by pregnant women. They must be taken only after consultation from a homoeopathic practitioner.
317
people found this helpful
In modern days, migraine has become a common disease that affects the young and the old equally. Migraine as such cannot be cured, but improving lifestyle and Ayurvedic medication can help you keep this disease under control and improve your quality of life.
What is Migraine?
Migraine, commonly known as Sooryavarta in Ayurveda, is a medical condition in which the excessive stimulation of the blood vessels in the brain causes a throbbing pain on one side of the head and is associated with nausea, sensitivity and vomiting. This happens because the vomiting centre of the brain gets activated during an episode. These symptoms are the most common signs; however, it varies from person to person.
What Causes Migraines?
These headaches worsen upon sunrise and it is at its peak at noon, when the sun is at its highest intensity and slowly subsides on sunset. This is one of the major factors in setting in an episode; it is not true in every case.
The other triggers that cause migraine attacks according to Ayurveda are:
Spicy and oily food
Stress, anger, grief, jealousy
Suppressed emotions or natural urges
Consumption of too much dry, salty and pungent food
Consuming polluted food
General triggers may include:
Smoking and drinking
Stress
Fasting
Physical stress and exercise
Fluctuation in hormone levels during the menstrual cycle or the use of birth control pills
Stress to sensory organs in the form of bright noises, bright lights, strong perfumes or odours etc.
Certain foods or beverages may also trigger an episode of migraine. These include baked foods, chocolates, processed foods, spicy foods, onions, dairy products and peanuts. These kinds of foods are known to suddenly increase Kapha dosha or Pitta Dosha and as a result, trigger an attack.
Symptoms of Migraine-
It is usually characterised by a stinging, throbbing pain on one side of the head and is followed by nausea and vomiting. Some people may get visual aberrations called an aura- such as blind spots, blurred visions, distorted lines etc.
Ayurvedic medications that can help migraine are:
Indian licorice – Glycyrrhiza glabra
Sariva – Hemidesmus indicus
Hareetaki – Chebulic myrobalan-Terminalia chebula
Amalaki – amala – Emblica Officinalis
Mallika – Jasminum officinale
Hareetaki – Chebulic myrobalan-Terminalia chebula
Bala – Sida cordifolia
Kumari – Aloe vera
Sariva – Hemidesmus indicus
Simple home remedies useful in migraine:
Tender leaves of jasmine or tender leaves of pomegranate are taken along with a pinch of salt and crushed well to obtain fresh juice. Early in the morning, preferably in empty stomach, 2-3 drops of this fresh juice is instilled to both the nostrils. Procedure is repeated once again evening hours (6-7 pm). This reduces the severity of headache in migraine.
One fist full of Doorva grass (Cynodon dactylon) is taken and its fresh juice is obtained. To this, 2 pinches of licorice powder is added and mixed well. This is consumed during the noon hours. Procedure is repeated for 20-30 days. This helps to reduce the severity of illness significantly.
Take coriander seed powder – 1 teaspoon. add it to one cup of water, leave it as it is at night, next day morning, drink it on empty stomach.
Headache is a symptom of many diseases.
Sometimes it is only a headache. There are four main types of headache.
1. Semi-chest.
2. Full forehead pain
3. The other part of the cardiovascular head is pain
4.Paused and stopped headache.
Causes:
Mental labor, mental stress, physical labor, noise, cough, sexual disorders, indigestion Cholesterol, lack of tea during tea, loss of head, headache, tiredness in the head, headache in the next day after drinking alcohol, brain haemorrhage, cerebral knot, specimenitis, colds, fever, and symptoms of asthma Trichic dislocation of the discharge, etc.

MD - Ayurveda, BAMS, Post Graduate Diploma in Nutrition and Dietetics
Neurological disorders may creep in due to many reasons. It may be due to degenerative diseases, accidents, other health conditions, birth defects or genetics. The most common form of disorder occurs due to non-functional brain cells in some parts, and loss of myelin sheath in neurons, which protects the nerve signals in their complete transfer from origin to destination.
These losses are irreparable, but further degeneration can be avoided with Ayurveda. Panchakarma, the branch of Ayurveda, which deals with detoxification of the body and mind, specially helps. Over a period of time, it can bring back the lost sensation in nerves. Yoga, pranayama and Ayurvedic treatments lead to recovery and relief to a huge extent.
Important facts about Panchakarma
There are 3 important steps in Panchakarma, which are followed one after another to get the result. The main objective of Panchakarma is to detoxify the body. basti and nasyam are more beneficial.
What is Njavara Kizhi?
Njavara is a variety of rice, which is specially used for Ayurvedic treatment and massages. In this treatment the rice is made into a pudding by boiling it with milk. This pudding is then made into boluses. The boluses are filled in muslin cloth, and then using these muslin bolus dabs, the whole body of the patient is massaged. This full-body massage has excellent effects on neurological and joint functions. The deep tissues within the body are rejuvenated. The treatment is carried on for 45 minutes to 60 minutes by therapists or experts. Another form of the treatment requires the rice to be made into a paste, and then the paste is applied all over the body. But this is more preferred for beautification.
Other effective therapies
Siro Vasti, Kati Vasti, Ela Kizhi and Nasyam are all different forms of Panchakarma treatment, which detoxify the body and mind and rejuvenate the body and nerve functions. But these treatments cannot be conducted on the body on your own. You need a masseur who must be a specialist in Ayurveda to do this for you. Hence, contacting Ayurvedic doctors or experts would be the best to start the treatment.
CT scan brain ka report Kya haii? Eeg ka report kyaa haii, need proper homoeopathic treatment for this purpose, only proper constitutional homoeopathic treatment can cure this problem permanently, Soo you can contact me through Lybrate in private consultation.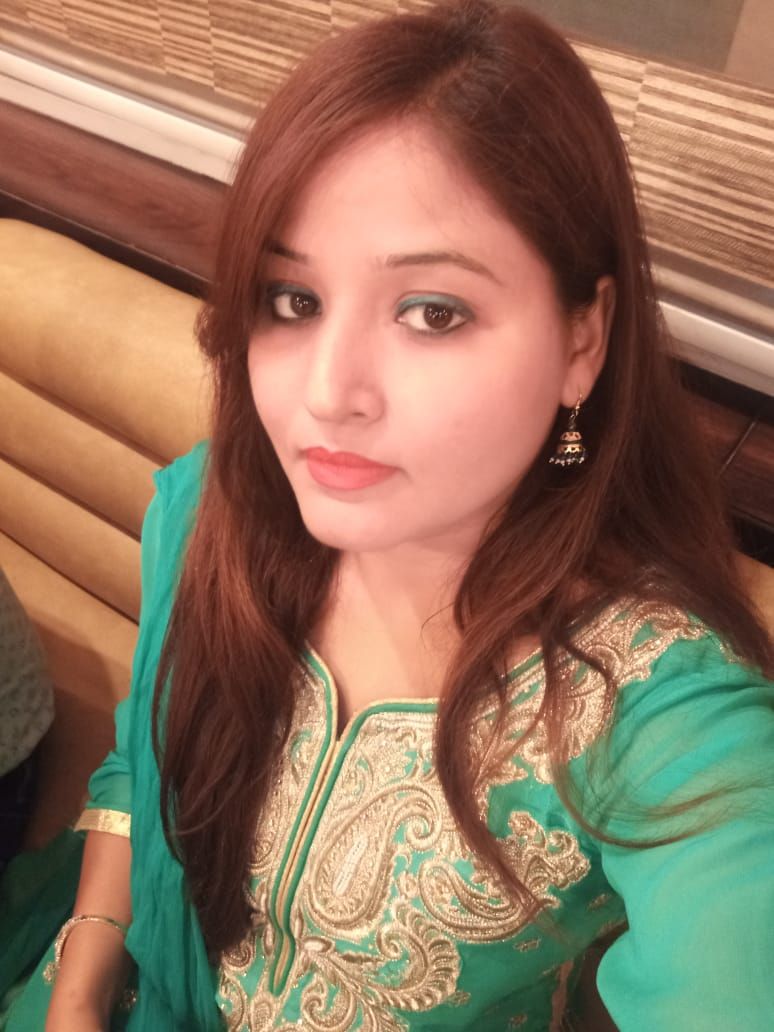 PGDRP Rehabilitation Psychology , M.A Clinical Psychology, Certificate in Guidance and Counselling (CGC)
Ways to help students with learning disabilities
Ways to help students with visual-perception weaknesses-
Give the child extra time to complete visual activities. They need time to figure out what they are seeing.
When writing on the board, help the child keep to place by writing each line in a different color.
Avoid tasks involving copying from the board or from books.
Reduce homework/classwork requirements by allowing the child to do only the even or odd problems.
Copy pages of non-consumable books so the child doesn't have to copy writing or math problems.
Teach the child to highlight important information in books.
Allow the child to use a notecard, ruler, or his finger, under lines of print when reading.
Use a mask or window card (slot in a card) to keep them from losing their place.
On worksheets, put a heavy line around the pertinent items to help them attend to one item at a time.
Allow the child to point to or touch the first letter of every word. This will eliminate reversal tendencies.
Use color cues like green letters at the beginning and red ones at the end.
Present reading materials that are clear, legible, and on uncrowded pages.
Provide tactile experiences such as sandpaper letters, form letters from playdough or pipe cleaners.
Mark paper to show the child where to start and stop.
Mark the child's desk with left and right markers.
Present new material and give directions orally.
Mouthing the words or quietly whispering will make a visual task an auditory one as well.
Ways to help students with visual motor weaknesses
Avoid assigning long copying or written assignments.
Use manipulative activities to increase fine motor control.
Experiment with different writing tools to find the one that makes writing easier for the child.
Pencil grips are helpful for many children.
Proper position is important for good writing. Make sure the child's chair and table are appropriate height.
A piece of tape can be placed on the desk to help position papers for cursive writing.
Try cursive writing if the child has trouble printing.
If printing is preferred, teach the methods that do not require the child to lift his/her pencil off the paper.
Use white paper with dark blue lines. Paper with raised lines might also be helpful.
Teach child to put finger between words for spacing when writing.
Have the child write on every other line. It's easier for him/her to read and make corrections.
Be aware that children sometimes write illegibly purposely because they cannot spell the words
Sometimes it's easier for the child to write on paper with narrower lines rather than the wide-lined paper.
Disregard misspellings when grading, unless it is a spelling task.
Provide spelling aids for the child to use.
Teach letter and number formation using strokes direction and sequence.
Teach the child keyboarding and how to use word processing.
Provide models of correct letter and number formation.
Ways to help students with auditory perception weaknesses
Seat students in a location where sound is clear; avoid seating near distracting sounds or noises.
Keep oral directions short and simple. Give directions one step at a time. Give pause time.
Accompany oral directions with written directions.
Ask students to paraphrase your oral directions. Call upon different group members to do this.
Alert the students when you are giving directions with verbal cues (e. G" this is important.)
Make and maintain eye contact when giving oral directions.
Talk at a slower rate if students indicate they are having difficulty staying with you.
Use visual cues to reinforce verbal directions.
Allow students to move to a quiet place in the classroom to do their independent work.
Write key points on the board for students to copy for studying during a lecture or oral presentation.
Yes Migraine has a permanent solution with Homoeopathy, After thorough case taking we can prescribe you medicines that will cure you. You can contact Anytime.
Drink plenty of fluids. 2. Cover up before going out in the sun. 3. Sleep for at least 7 hours. 4. Meditation. 5. Avoid loud music. 6. Don't drink extremely cold drinks. For medication consult online in private.
1
person found this helpful
You have to do proper homoeopathic treatment to cure this problem, you can contact me through Lybrate in private consultation with CT scan report, by proper constitutional homoeopathic treatment it can be cured,
It's due to neurological problem, due to cervical spondylosis I think, you need to take an x-ray cervical spine and L-s spine, do some yoga, stretching exercises, you need proper homoeopathic treatment to cure your problem permanently, Soo you can contact me through Lybrate in private consultation with all your reports.
1
person found this helpful
View All Feed
Near By Clinics