About
We will always attempt to answer your questions thoroughly, so that you never have to worry needlessly, and we will explain complicated things clearly and simply.
...more
We will always attempt to answer your questions thoroughly, so that you never have to worry needlessly, and we will explain complicated things clearly and simply.
More about Postal Dispensary Ajmer
Postal Dispensary Ajmer is known for housing experienced General Physicians. Dr. Santosh Kumar Swarnkar, a well-reputed General Physician, practices in Ajmer . Visit this medical health centre for General Physicians recommended by 52 patients.
Location
Ajmer ,
Rajasthan
-
305001

Get Directions
Doctor in Postal Dispensary Ajmer

M.D Medicine
General Physician
Services
Submit Feedback
Submit a review for Postal Dispensary Ajmer
Your feedback matters!
Write a Review
Patient Review Highlights
"Very helpful"
1 review
Feed
Nothing posted by this doctor yet. Here are some posts by similar doctors.

MS - Orthopaedics, MNAMS (Membership of the National Academy) (General Surgery) , DNB (Orthopedics), MBBS
A neck strain and sprain is not a serious injury. However, they can still cause significant dysfunction and pain.
Causes of Neck Strain
The anatomy of the cervical spine is such that it not only houses, but also protects the spinal cord. Along with this it supports the head and allows it for mobility and motion. But this area, which allows the spine to be flexible can also leave it vulnerable for injury.
Triggers for the onset of neck muscle strain can be:
1. Too much time spent in an uncomfortable position, such as humping over the steering wheel while driving, bending over the computer monitor, talking on the phone while placing it in the crook of the neck.
2. Sleeping on a very high or too firm pillow can lead to an uncomfortable position of the head thus leading to the strain of the neck
3. Carrying heavy objects on one side of the body
4. Any trauma that might have impacted the neck, such as an accident, whiplash or a fall that might have had a head landing
Most events of a neck muscle strain or the soft tissue sprain, such as the tendons and ligaments lead to stiff neck along with pain in shoulders. There is also pain and difficulty in moving the neck or head.
Neck muscle strain remedies
Minor strains in the tendons, ligaments and muscles of the neck usually heal within a day or two. But till the symptoms subside, there are a few self care remedies that are effective in reducing the stiffness and pain. These are:
1. Application of cold or ice packs: The cold reduces the inflammation, which in turn allows the strain to heal. This ice pack should be applied for 20 minutes interval in the first 24 hours.
2. Application of heat: Heat helps in bringing the nutrient rich blood to the affected area in order to stimulate a healing response. Moist heat as well as heat from a hot shower or bath can be used. Some people might find relief from applying heat wraps such as thermacare.
3. Over-the-counter or OTC medications: Anti-inflammatory medication, such as naproxen and ibuprofen reduces inflammation, thereby leading to the reduction in pain. Pain relieving medicines such as acetaminophen can also be taken as this reduces the perception of pain.
4. Massage of the affected area: A gentle massage in the affected area helps in stimulating the blood flow of the area which in turn helps in a quick healing.
Polycystic ovarian disease or PCOD is a disease of the ovary that is characterized by the larger size of the ovary, fluid-filled sacs in the ovary, multiple cysts etc. In this condition, the ovary is covered by a white, tough, and thick outer covering. PCOD can have many implications including hormonal imbalance, menstruation cycle related disorders, insulin production and its usage etc. Ayurveda explains PCOD as a Kapha disorder and aims at clearing the obstruction of Vata dosha of the pelvis, normalize the menstrual cycle and balance metabolism.

Ayurvedic approach in treating PCOD-
Ayurveda looks at a holistic approach of treatment wherein the mind and the body are treated as one. The first step towards treating PCOS disorder is to reduce body weight along with lifestyle modification. The next step aims at countering the condition of PCOD with Panchakarma - a century-old treatment mechanism of Ayurveda. Some of the Panchakarma methods used in treating PCOD include Vamana, Vasthi, Virechana, Nasya etc. Before applying the Panchakarma therapy, oral administration of medicated oil is necessary.

The flow of Panchakarma therapy for PCOD-
Administration of medicated oil: The oral medicated oil has fat burning capabilities. The medication is prepared using herbal decoction and suitable herbs. The oil clears the fat blockers created due to fat throughout the body.
Vamana: Suitable herbal medication is prescribed to induce oral vomiting. It ensures that the toxin from inside the body comes out before the medication takes its effect on the source.
Virechana: This is one of the cleansing methods that is prescribed in Panchakarma therapy. A patient is given herbal purgatives in the form of medicated oil to clear blockages of the Vata Dosha.
Vasthi: This is the form of Panchakarma therapy that is meant for cleaning the alimentary canal. It has a calming effect on the Vata aggravation. This is the mode of medication where medicated herbal oil is injected through the anus. This procedure in Ayurveda is known as Anuvasana Vasthi. This is followed by another round of oil medication that has a mixture of herbal decoction, medicated oil, herbal paste, rock salt etc. This procedure is known as Nirooha Vasthi.
Uthara Vasthi: This procedure is very different from normal Vasthi in terms of its administration, ingredients, and quantity. This medication is applied to the uterus through the vagina. This is one of the best therapy when it comes to treating polycystic ovarian syndrome.
Nasya: Once all the above medication is administered, Nasya is applied to both the nostrils. This is the last stage of Panchakarma medication and is extremely important to treat the underlying condition. This is given in a specific dosage for a certain duration. The fact that it directly involves the pituitary gland, makes this medication even more useful.
For people recovering from back surgery, constipation is quite common and causes discomfort or pain. There are several aspects of back surgery which may lead to constipation. They include anaesthesia, changes in diet, stress and the use of some pain relieving medicines.
Symptoms:
The symptoms of constipation are:
Pain and bloating in the abdomen.
Hard stools and the inability of bowel movement.
Ways to prevent constipation:
Here are several simple ways by which you can prevent or minimize pain or discomfort due to constipation after back surgery.
You should increase your daily activities as early as possible after back surgery. You should walk regularly.
You must reduce the use of narcotic medicines and use only what is needed for controlling pain. Narcotic medicines slow bowel movement and cause constipation. Use non-narcotic pain-relieving medicines to prevent constipation.
You can use fibre laxatives, stool softeners or combination products after back surgery to prevent constipation.
Drinking a lot of water and non-caffeinated fluids is very important. You should also have apple cider juice and prune juice, which are effective natural laxatives.
You should eat natural fibre-rich food for intestinal stimulation. These include whole grains, cereals, fresh fruits and vegetables. It is best to avoid cheese, meat and processed food. Instead of large meals, you must have frequent, small meals throughout the day.
Medicines for constipation:
Non-prescription medicines can be taken for preventing or treating constipation after back surgery.
Here is a list of some effective medicines that relieve constipation:
Bulk fibre laxatives, which add bulk to stool and encourage water to stay in the colon. These medicines need up to three days to show effect.
Stool softeners or emollient laxatives help in softening stool by making fluids mix with them.
Stimulant laxatives take action by stimulation of bowel contractions for moving stool out. They are effective and start working very quickly.
Combination laxatives perform the functions of laxatives and stool softeners together.
Suppositories also perform the dual function of stool softening and acting as laxatives. The colon gets contracted, and stool is pushed out and as the stool gets softer, it can pass easily.
Enemas perform the function of bowel movement stimulation. Liquids are injected into the rectum, up into the colon. This stimulates the colon, and stool is passed.
Constipation occurs commonly in patients after undergoing back surgery. This may cause utter discomfort and pain. You should take proper precautions and remedies in case of constipation after back surgery.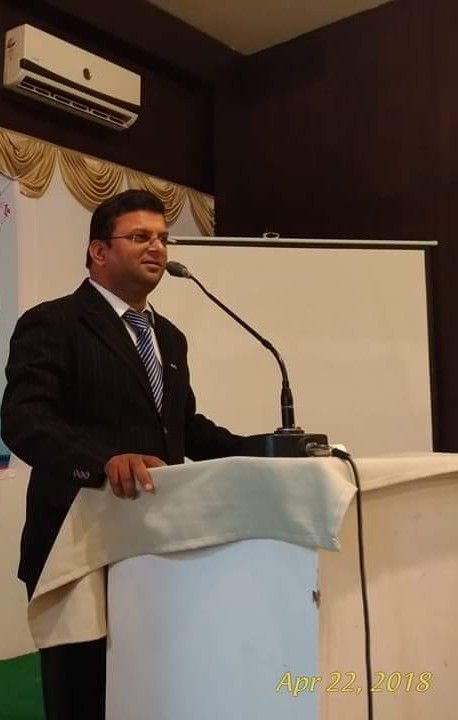 BAMS, MD- Alternative Medicine, PGDEMS, PG Diploma in Arthritis Care, Bhandari Spinal Integration Technique, CERTIFICATION IN SPINE MANUAL THERAPY, Certificate in Panchkarma, Certification in Manual Therapy, Certified NLP Master Practitioner, PG Cerificate in Marm therapy, PG Certificate in Chiropractics & Osteopathic Manual therapy, Certificate in kinesthetic tapping
When the immune system of the body reacts against the tissues of its own body, it is called an autoimmune disorder. To put it more dramatically, the body becomes its own enemy. The immune system of your body keeps fighting disease-causing germs and bacteria, but in rare cases, the immune system might malfunction and fight its own body causing different disorders. These disorders may be caused due to genetic issues or due to mutations. According to ayurveda, autoimmune disorders are a result of constant unhealthy lifestyle and diet. Ayurveda works at the root cause of the disease where it starts treating the malfunctioning immune system. Here is how ayurveda treats autoimmune disorders:
1. Toxin removal: Ayurveda starts working on removing the toxins from the body. According to ayurveda, toxins or ama in the body interfere with the proper functioning of the immune system, which often leads to autoimmune diseases. Usually shunthi, haritaki, pippali, maricha, hingu and saindhav lavan are used to detoxify the body.
2. Metabolism correction: Not only will ayurveda detoxify the body, but it will also correct the metabolism which gets messed up when afflicted with an autoimmune disorder. Neem, guggulu, guduchi, vasa, patola patra and ghrita are used to correct the metabolism.
3. Increase in ojus production: Ojus is the component which helps in the nourishment of the immune system. It is generally received from the food you eat. Due to dysfunctional immune system causing the impairment of metabolism, production of ojas decreases to almost nil. Hence ayurveda increases its production. Guduchi, haridra, manjishtha, amalaki, nirgundi, yashtimadhu and pippali are used to increase ojha production.
4. Immune system correction: Lastly, ayurveda works at correcting the immune system. If the immune system is not corrected, then the above treatment procedure will just be useless. Ghrita, haritaki, bahera, amalaki, ela and dadim are used generally to calm the immune system and rejuvenate it. They help correct the immune system for normal functioning.
Autoimmune disorders may not be easily treated, but that doesn't mean you cannot expect it to cure or witness a miracle. You just need some faith and confidence alongside proper treatment and you are ready to roll.
The human ear is divided into three parts, namely the outer, middle and inner ear. All these parts function in coherence with each other and help us in converting vibrations into sound and information. The middle ear consists of the air space between the inner ear and the outer ear and contains the bones that transmit the vibrations of the outer ear and translate them into information. This area is prone to infections, especially among children and thus may cause discomfort or pain.

Symptoms of middle ear infections-
Middle ear infections primarily tend to manifest themselves as inflammation of the tissues and buildup of fluids. Some of the symptoms are mentioned below.
Infections in children - Middle ear infections primarily occur in children although it can occur in adults as well. Some of the common symptoms could be:
a. Ear pain either sitting or standing up and especially while lying down
b. Irritability and crying, which is infants could translate to more than usual crying
c. Problems with sound and difficulties in hearing
d. Fluid buildup causing balance related problems
e. Discharge of fluid in certain cases
f. Unable to sleep and also loss of appetite
g. Some cases children may have high fever

Causes of middle ear infections-
The primary cause of middle ear infection is due to the presence of bacteria or virus in the area. The Eustachian tube, which runs from the middle ear to the back of the throat, is connected to nasal passages as well. Any infection that affects the throat or the nose may also affect the middle ear through this tube. Primary causes for the infections could be:
a. Cold or flu-like symptoms which then infect the middle ear as well
b. Otitis media, which is the buildup of fluid and inflammation either due to the presence of bacteria and viruses or even without it.
c. Seasonal infections which are common during late autumn or winters
d. Air pollution is also known to be a factor
e. Infection from others, especially in the case of children when they are part of a group care
f. Children from 6 months to 2 years are also susceptible to middle ear infections as their immune systems are much less developed.

Treatment of middle ear infections-
Usually, middle ear infections resolve on their own within a day or so. You can try warm compress with a soft piece of cloth to ease the pain. However, if pain persists for too long then antibiotic medications may be required to fight the infection with pain relief medications to lessen the pain and discomfort.
Hello- phimosis is the technical term for an un-retractable foreskin. An acute case of phimosis may create problems for the person when he would want to pass urine or to perform sex, as this action may either be restricted or become troublesome. This is when phimosis becomes a medical emergency. It has been linked with an increased risk of infection, loss of sexual stimulation of the penis and even penis cancer. Traditionally medicine offers conservative treatment of phimosis. It is worth noting that in recent years, medicine has made great progress in this field. So, if you looking for a permanent solution for your tight foreskin, yes it is possible with ayurveda. Surgery (circumcision) can be avoided.
Yes you can wear brief all the time except sleeping time. But if erection is persisting & painfull, then it's medical problem, need to consult.
1
person found this helpful
Dear Lybrate user, first of all let me make it clear that you may experience nightfalls/nocturnal emission of sperm for twice in a month if you do not have a habit of masturbation or if you do not indulge in any sexual intercourse. However, if you experience nightfalls for more than twice in a month then it is surely abnormal. Every person experience an erection after a sleep of 6-8 hours. Such an erection during waking up from sleep is a typical characteristic of normal sexual system. An uninterrupted sleep of 6-8 hours pacifies the nerves which get hyper-activated after a long day work & results in a sexual arousal by channelising the blood flow towards the male sexual system. But an erected penis cannot ejaculate involuntarily unless it is being rubbed as it undergoes during masturbation & sexual intercourse. Involuntary ejaculation of semen indicates that the internal muscles of your pelvic region are not strong enough to control the outflow of semen. Just after ejaculation of sperm a sudden decrease in the amount of testosterone hormone occurs. This testosterone hormone plays an important role in metabolism & muscle growth. Daily masturbation leads to a chronic decrease in the testosterone production as a result of which the metabolism process of body becomes slow. This internal slow metabolism is externally manifested as muscle loss, weakness, fatigue etc. However, nightfalls indicate that you are having a normal erection as well as it also proves that there is no deficit of sperm production in testis. Nightfall implies that there is only loss of control of the pelvic muscles. It is often observed that a person suffering from nightfalls complains of premature ejaculation during sexual intercourse if his problem of nightfalls is left untreated. The cause behind such quick discharge during sex is same as it is in case of nightfalls i.e. Loss of the control of the muscles of pelvic region. One of the common causes behind the loss of control of pelvic muscles is digestive troubles. Slow digestion compels the blood to circulate around the organs of digestive system until the ingested food is fully broken down into soluble food molecules. Such circulation of blood around the digestive system for a prolonged period often results in sluggish circulation of blood around the other systems of human body. Sexual system is one of such system whose normal functioning gets disturbed due to impaired digestion. To get rid of nightfalls carry on the following medication as directed:- 1) 5 drops of homoeopathic dilution selenium 30, thrice daily, in empty stomach. 2) take 30 drops of homoeopathic mother tincture salix nigra q in a cup of water daily after lunch 3) take 30 drops of homeopathic mother tincture acid phos q in a cup of water daily after lunch apart from medicines you could try a home therapy. Soak 5 grams of fennel seeds (snouff) & 5 grams of rock candy (misri) in a glass of water before going to bed daily. On waking up next morning drink the snouf-misri soaked water in empty stomach. Kindly note that this medication may not be sufficient enough to take care of your problem. These medicines are based on the symptoms of your diseased condition & these medicines need to be complemented by further deep-acting remedies in order to permanently eliminate the underlying cause of the disease. So I would suggest you to consult me privately via Lybrate as it is very necessary to diagnose the proper underlying cause of your problem if you are wishing for a permanent relief from your problems. A permanent annihilation of the underlying cause of the disease will not only provide you relief from your troubles but it will also cease any chance of further relapse of that particular disease condition. You can consult me privately through my private url url/baharampur/doctor/dr-prithviraj-singha-homeopath after opening that aforesaid url, click on the consult online option & pay the consultation fees. As you pay the consultation fees, Lybrate will open a private chatbox through which you will be able to discuss your ailments with me for the next 7 days & get a comprehensive treatment procedure for your problems thereafter.
2
people found this helpful
View All Feed