About
Our goal is to provide a compassionate professional environment to make your experience comfortable. Our staff is friendly, knowledgable and very helpful in addressing your health and fin...
...more
Our goal is to provide a compassionate professional environment to make your experience comfortable. Our staff is friendly, knowledgable and very helpful in addressing your health and financial concerns.
More about Sanjivani Eye Hospital & Phaco Centre
Sanjivani Eye Hospital & Phaco Centre is known for housing experienced Ophthalmologists. Dr. Rajesh Shah, a well-reputed Ophthalmologist, practices in Ahmedabad. Visit this medical health centre for Ophthalmologists recommended by 85 patients.
Timings
Location
203, satved complex, near golden triagle, navrangpura
Navrangpura
Ahmedabad,
Gujarat
-
380013

Get Directions
Photos (5)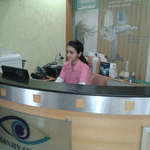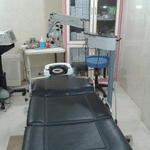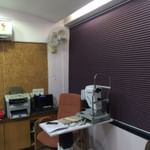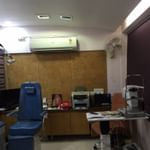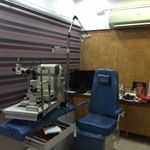 Doctor in Sanjivani Eye Hospital & Phaco Centre

Services
Submit Feedback
Submit a review for Sanjivani Eye Hospital & Phaco Centre
Your feedback matters!
Write a Review
Feed
Shared 1 year ago • Featured Tip
Visual disorders are seen to develop in school going children and should be taken care of with utmost care as neglecting such disorders may affect their learning ability. They might find it hard to adjust and cope in school. Some of the common visual disorders which children are affected with are mentioned below. Read more to find out about them:
Amblyopia (Lazy Eye): Amblyopia is a medical condition in which an eye has developed poor vision. It is also known as 'Lazy Eye'. It occurs when the vision in one eye is significantly better than the other. Amblyopia occurs due to strabismus or misaligned eyes.
Conjunctivitis: Conjunctivitis or 'Pink Eye' occurs in children due to allergic reaction which is not contagious or due to bacterial or viral infections which are very contagious. If infected with conjunctivitis, it is advisable to stay at home to avoid spreading the infection.
Myopia: Myopia is also known as nearsightedness. In this condition, the cornea is steep and the rays of light fall in front of the retina. This leads closer objects to look clear but far off objects to look blurred.
Hyperopia: Hyperopia implies farsightedness. In this condition, the eye is shorter than normal hence the rays of light cannot focus clearly on the retina. This results in objects close at hand appear blurred. Reading a book or threading a needle becomes difficult.
Astigmatism: Astigmatism is a condition in which both near and far off images appear blurred. In this condition, the cornea which is naturally circular is stretched in either horizontal or vertical direction. Astigmatism can occur along with myopia or hyperopia.
Blocked tear duct: When the tear ducts are partially or completely obstructed, it hampers the drainage of tears and results in a chronically, watery infected eye. You are advised to consult an ophthalmologist if such a condition occurs.
Orbital Cellulitis: Cellulitis generally occurs due to an eyelid infection or an upper respiratory Infection. Cellulitis includes swelling of the eyelids and fever. It is a serious medical condition and it is recommended to consult a doctor for consultation.
2509
people found this helpful
Shared 1 year ago • Featured Tip
If you are diabetic then it is important that you consult a ophthalmologist for regular check-ups. Diabetes is known to be one of main causes for blindness across all age groups. If you suffer from bouts of blurred vision then it is not likely due to a long term vision problem. It is temporary and usually occurs due to fluctuating blood sugar levels in the body.
How diabetes affects your eyes?
The lens of your eyes can swell if you are a diabetic, and this can impair your ability to see causing blurry vision. In order to rectify this problem, it is important for you to get your blood sugar levels under optimal levels. This entire procedure of reducing blood sugar levels may take three months or more.

Eye problems that are caused by diabetes
The major eye problems that can occur due to diabetes are
Cataract: Cataract occurs when the lens of your eyes become foggy or cloudy. Although cataract mostly occurs to people who are middle aged or above sixty, you can get affected by this disorder at an earlier age if you are diabetic. Also, the deterioration or clouding of the lens progresses at a much faster rate than usual. Cataracts lead to an inability to focus as the retina is covered by cloudy layer.
Glaucoma: This is another disorder that can occur due to diabetes. This is characterized by the buildup of pressure in the eye due to the fluids within it not draining properly. This intense pressure damages the nerves and blood vessels in the eyes, thus impairing your ability to see.
Diabetic Retinopathy: Diabetic retinopathy is a disorder characterized by damage to the vessels in the retina that carry blood. It can occur if you have either of the type 2 or type 1 diabetes. If not treated in time it can lead to blindness.
If you have a history of diabetes or even borderline diabetic tendencies, it is highly advisable to constantly check your blood sugar levels and also get your eye checked at regular intervals, especially if you feel even the minutest vision problems.
2374
people found this helpful
Shared 1 year ago • Featured Tip
Sports injuries can occur in children if proper precautions are not taken. A proper warm up before exercise followed by stretching helps in easing muscular stress and thus preventing injuries. It is important to supervise children when they are engaging in physical exercise or sports.
The tips to prevent sports injuries in children are:
Talk to them: A child may experience pain but may not show it, so it is important to encourage them to speak up when they experience pain. Most sports-related injuries in kids can be prevented by early intervention.
Preseason physical: It is important to get a preseason physical to determine your child's fitness. This can help determine if the child is fit to play and thus consequently, minimizing the risk of injuries.
A proper warm-up: You should emphasize on the importance of a proper warm-up to your child. Make sure your child performs a mix of dynamic and static stretches to warm up before playing. It will raise the heart rate and increase blood flow thus making him ready to play.
Cross training: Children should cross train with multiple sports, as playing one sport for a long time may stress the joints. This is done to prevent overuse of muscles and prevent boredom.
Well hydrated: Make sure your child is well hydrated as an excessive fluid loss may result in fatigue and vomiting. Playing sports in summer can result in fluid loss through sweating and therefore needs to be replenished in order to prevent further complications.
Follow proper techniques: It is important to observe that your child is following proper techniques while playing a sport. Disregarding the guidelines can result in injury.
Proper diet: A proper nutritious diet is recommended to make sure that your child is getting all his necessary minerals and vitamins. It allows the child to become fitter and less prone to injuries. If you wish to discuss any specific problem, you can consult an ophthalmologist.
2436
people found this helpful
View All Feed
Near By Clinics
4.3
(

17

ratings)
Naranpura, Ahmedabad,
Ahmedabad
View Clinic