About
By combining excellent care with a state-of-the-art facility we strive to provide you with quality health care. We thank you for your interest in our services and the trust you have place...
...more
By combining excellent care with a state-of-the-art facility we strive to provide you with quality health care. We thank you for your interest in our services and the trust you have placed in us.
More about Ashirvad Infertility Clinic
Ashirvad Infertility Clinic is known for housing experienced Ayurvedas. Dr. Satish Soni, a well-reputed Ayurveda, practices in Ahmedabad. Visit this medical health centre for Ayurvedas recommended by 66 patients.
Timings
MON-SAT
10:00 AM - 01:30 PM
05:30 PM - 09:00 PM
Location
1 Vyapar Bhuvan 1st Floor Above Bhuj Merchentile Bank Mithakhali Six Road Navrangpura
Navrangpura
Ahmedabad,
Gujarat
-
380009

Get Directions
Doctor in Ashirvad Infertility Clinic
10:00 AM - 01:30 PM
05:30 PM - 09:00 PM
Services
Submit Feedback
Submit a review for Ashirvad Infertility Clinic
Your feedback matters!
Write a Review
Feed
Nothing posted by this doctor yet. Here are some posts by similar doctors.
The ovaries are the egg producing organs, an essential part of the female reproductive system, they are responsible for the production of estrogen and release an egg every month. If the egg is fertilized with a sperm it can result in a pregnancy.
Ovarian cysts are quite common among women. Ovarian cysts are known to be small sacs filled with fluid that are situated in the ovaries.
Causes of ovarian cysts: Among ovarian cysts, the most common one is called the 'functional cyst'. This type of cyst is generally formed during the process of ovulation, wherein either the eggs do not successfully release from the sac or the sac (follicle) fails to disintegrate properly after the release of the egg.
Certain factors that can cause ovarian cysts are:
Age that is ovarian cysts are more likely to occur in women who have reached menopause
Being overweight or obese
Consumption of fertility drugs
Hormone replacement therapy
Family history of ovarian cysts and cancer
Early menstruation, that is, the onset of the period before the age of 11
Hypothyroidism
Symptoms related to ovarian cysts: Generally, ovarian cysts show no specific symptoms and are generally located during a physical examination or an ultrasound. But, in case you suffer from large cysts or those that have ruptured, you may experience certain signs like:
Pain while having sex. Great discomfort may be felt, particularly when deep penetration is attempted.
Pain in the lower abdominal and pelvic region. This pain may be intermittent or persistent. It can also vary from being mild to quite sharp.
Irregularity in the menstrual cycle.
An uncomfortable pressure in the lower abdominal and pelvic area.
Acute pain in the pelvic area and the lower back all throughout the menstrual period.
Pain in the pelvic area after a session of vigorous exercise or strenuous physical activity.
A feeling of discomfort or pain while urinating or during bowel movements.
Pain in the vaginal area, or light bleeding.
Problems with healthy bowel movements.
Infection is generally understood as the invasion into the body tissues of an organism by certain foreign bodies such as bacteria, parasite, and virus. They are transmissible diseases and can be transmitted from one person to the other via sneezing, coughing or physical contact. They can be mild, moderate or severe.
* They can be acute, that is, can last for a short time, or chronic that lasts for a long time, or a latent infection that may not cause any symptoms at first but reactivates and resurfaces over a period of time.
* Although each infection has its own distinct symptom. Generally, these symptoms include fever, swelling, redness, inflammation, burning, cough, diarrhea, fatigue, muscular pain, nausea, vomiting, rapid pulse or rapid breathing.
* If the patient has a severe headache, difficulty in breathing, painful swelling, and unexplained prolonged fever or a cough, he or she should immediately consult a doctor.
Conventional drugs that are given to treat infections like antibiotics, antiviral, antihistamines and steroids have many side effects on the human body . They, on one hand hampers the digestive power of the system, and on the other hand lower the immunity power of the body. In the long run, these medicines can have adverse effects on the body. Though conventional drugs suppress the disease for some time, the disease tends to resurface in future.
However, Homeopathy has been found to be a great success in treating both acute and chronic infections. The best part is that, there is no side effect.
Homeopathy also boosts our immune system so that the body naturally develops the strength to fight against infections in future, when foreign bodies invade. Homeopathic medicines have also proved to be effective as preventive measures against infections.
Some of the Homeopathic medicines for the treatment of most common infections are discussed below:
1. Throat infections - Belladonna, Lachesis, Lycopodium, Phytolacca, and Mercurius are most commonly administered to cure throat infections.
2. Skin infection - Common homeopathic remedies are Sulphur, Calendula, Hypericum, Silica, and Hepar sulfuris.
3. Bladder infection - Berberis, Chimaphila, Hydrastis, Apis, Cantharis, and sarsaparilla are commonly prescribed.
4. Stomach infection - Arsenic album, Nux vomica, Carbo veg, Lycopodium, and Pulsatilla are commonly recommended.
5. Sinus infection - Kali bichromicum, Pulsatilla, Mercurius, Natrum muriaticum, and Allium cepa work well in cases of sinus infections.
Most of the Homeopathy medicines are prescribed on the basis of symptoms observed. So, Homeopathic medicines are prescribed even before the definitive diagnosis is made. Thus, the time saved prevents the infection from spreading, and the patient is automatically cured rapidly.

MBBS, Diploma in Orthopaedics, DNB - Orthopedics/Orthopedic Surgery
Surgery for joint preservation is used to repair damaged articular cartilage because of osteoarthritis and malalignment. High Tibial Osteotomy is a medical or surgical method to realign the knee joint. This surgery especially helps people with knee arthritis to avoid knee replacement surgery, either partial or total, by maintaining injured joint tissues.
People suffering from degenerative arthritis or osteoarthritis encounter a high crushing of the articular cartilage and menisci that can result in their tearing. Unbalanced forces lead to unwarranted pressure on the knee resulting in mal-alignment.
High Tibial Osteotomy as an Alternative to Knee Replacement:
High Tibial Osteotomy is usually performed on younger people suffering from mal-alignment or arthritis. The plastic and metal parts used in the total knee transplant surgery have a life expectancy of 15-20 years that might result in another knee transplant surgery for a younger patient. That is why high Tibial Osteotomy is referred to the younger patients until knee replacement becomes unavoidable.
Through High Tibial Osteotomy, the knee is re-aligned to take the pressure off the injured side of the knee. One will have to go through some medical tests before the surgery to know the actual condition of the injury. If the mal-alignment of the knee is not treated, it can make difficult for the patients to perform their daily tasks even walking.
Who Are Eligible for High Tibial Osteotomy?
HTO or High Tibial Osteotomy of the knee is more appropriate for young, active people. Patients who do not feel pain under their knee cap and only on a single part of the knee are permitted for knee osteotomy. They should be able to bend and straighten their knees completely. One should consult their doctor before confirming the type of surgery they will be going for as not everyone is suitable for High Tibial Osteotomy depending upon the severity and overall health of the patient.
Types of Osteotomy Surgeries:
Closed Osteotomy Surgery: The most commonly osteotomy procedure used is a closed wedge osteotomy where the wedge bone is replaced through guide wires. The bones are then closed to fill the gap with the removal of the wedge.

Open Osteotomy Surgery: In this type of osteotomy surgery, the bone wedge is opened to add a bone graft to block up the space with the removal of the wedge.
An effective osteotomy postpones the need for knee replacement surgery.

No physical restrictions have been posted for the surgery.
Disadvantages:
Unpredictable pain post surgery

Longer healing time than partial or total knee replacement surgery

Difficulty in bearing weight on the operated knee
Post-Operative Care:
Physical joint exercises

Protective weight bearing exercises

Use of crutches or walkers as assistive devices

Radiography to correct maintenance of bone

Pain medications
Take Away:
High Tibial Osteotomy Surgery is performed to avoid Total or Partial Knee Replacement Surgery. This type of surgery is mostly performed on young patients. For most sufferers, this alternative has proven to be working to relieve pain. However, it is always advisable to consult a doctor before opting for this surgery.
Infection caused in the kidneys, bladder, urethra or the ureters is known as urinary tract infection. According to doctors, women are generally more at risk of suffering from this condition than men.
Some of the causes which contribute to the development of this infection are-
1. Invasion of bacteria
Like any other infection, one of the causes of urinary tract infection is the invasion of the bacteria Escherichia coli in the bladder. This type of bacteria is most commonly found in the gastrointestinal tract and is most often held responsible for urinary tract infection.
2. Spreading of the bacteria from anus to urethra
The spread of the gastrointestinal bacteria from the anus to the urethra leads to the infection of the urethra thereby causing urinary tract infection.
Some of the symptoms of urinary tract infection are-
1. A nagging urge to urinate
One of the most predominant symptoms of urinary tract infection is a persistent, nagging urge to urinate. You would know your urinary tract is infected when you feel the urgency to urinate extremely frequently.
2. There is a burning sensation when you urinate
The symptoms of urinary infection are extremely visible and are felt intensely by the one suffering from it. If you feel a burning sensation while urinating, chances are extremely high that you are suffering from urinary tract infection.
3. Red colored urine
Sometimes your urine may contain perceptible amount of blood in them. In most cases, presence of blood in urine is a definite sign of urinary tract infection.
4. Foul smelled urine
An internal infection in the urinary tract manifests itself in different ways. One of the chief symptoms of this infection is discharging foul smelling urine.
5. Pain in the pelvic area
Women who suffer from urinary tract infection experience excruciating pain near the pelvic area, sometimes extending to the pubic bone.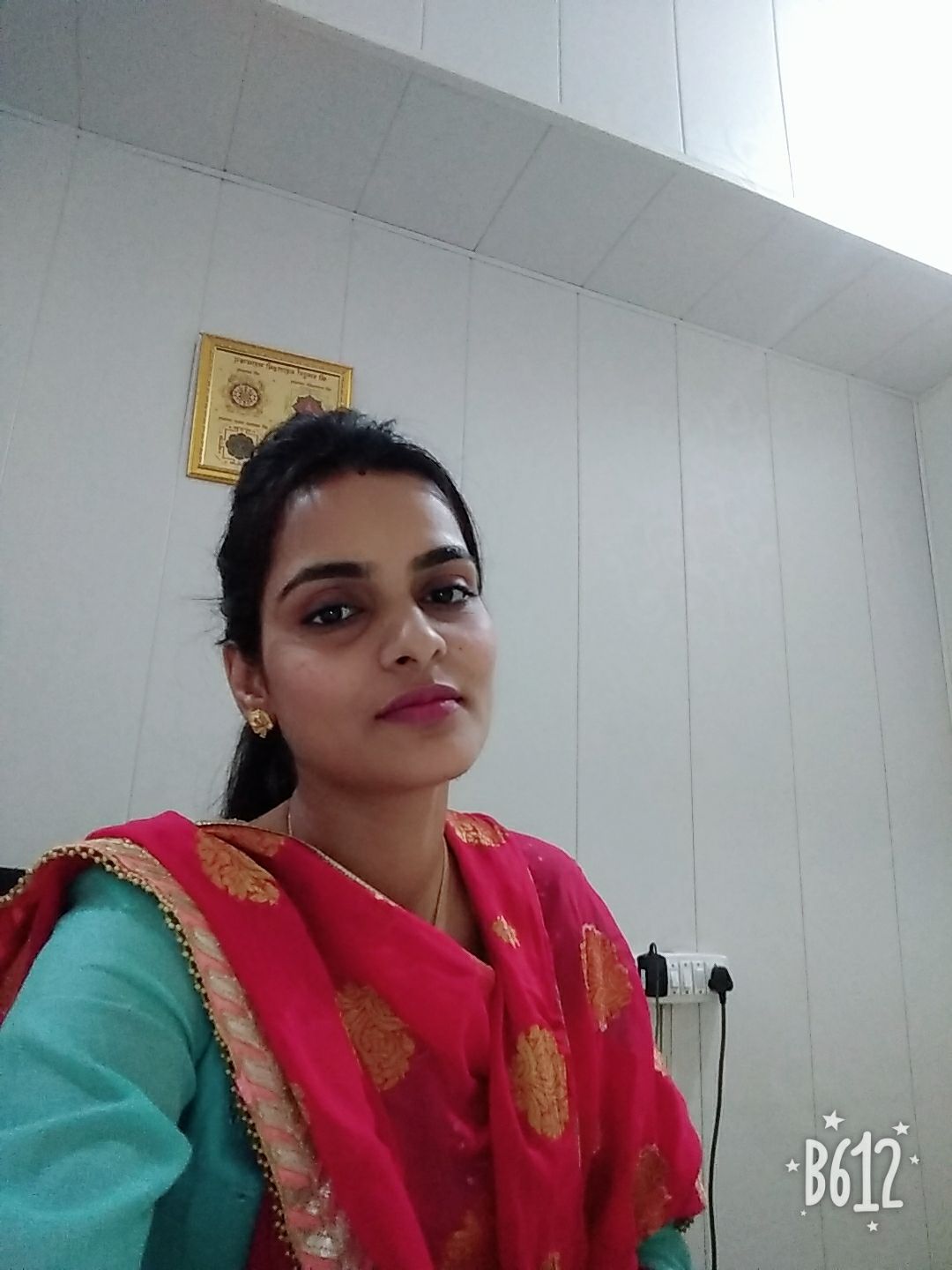 M.Sc - Food & Nutrition, PG Diploma In Diabetes Education, Diploma in Naturopathy & Yogic Science (DNYS)
Dietitian/Nutritionist, Gurgaon
Vegetables have always been an integral part of every healthy meal. They contain nutrients, antioxidants and vitamins which ensure smoothness of skin and prevent wrinkles. Here are some of those veggies which would help you maintain your youthful, healthy appearance and visage. Read more to find out about them:
Make sure you have a generous portion of this vegetable when you are on a meal as this green cruciferous vegetable is stuffed with phytonutrients which reduce inflammation and also help preventing lung cancer and stomach cancer. They also contain essential nutrients which help in cell repair and help to slow down the aging process.
Spinach is your go to food if you want you to retain your hard earned muscle tone. Studies indicate that spinach helps in strengthening your muscles. It contains magnesium, more than any other food item per serving. It helps to maintain muscle definition and nerve function as well as regulates blood pressure and blood sugar.
Kale
Kale is full of vitamin K which is very essential for blood coagulation and preventing internal hemorrhaging. It is also essential to maintain the strength in your bones as you age. Studies have shown that kale also helps to prevent prostate cancer. Consume it cooked to maximize its benefits.
Onions
Onions are very helpful to prevent and end your stomach trouble. It prevents the growth of H. pylori bacteria which causes ulcers, gastritis and gastric cancer. Unfortunately deep fried onion rings do not count. Garlic and tea, other food items which are rich in flavonoid are some other alternatives which you can go for.
Eggplants are rich in Nasunin, a nutrient which helps in the anti-aging process and helps prevent cancer as well. Eggplants also help prevent Alzheimer's disease.
Red Bell Pepper
Red bell peppers contain vitamin C, which triggers the production of white blood cells that fight against germs and bacteria. Consuming a diet which is rich in vitamin C helps to lessen wrinkles because it helps in the production of collagen.
Pruritus Ani or in other words, Anal itching is quite a common condition. The itch, which can be in or around one's anus, is often intense and may even be accompanied by a strong urge to scratch. One can find anal itching to be very embarrassing and uncomfortable. Pruritus Ani has a number of possible causes like skin problems, haemorrhoids and also by washing too much or not washing the area enough. Now, before looking at the tips in terms of Ayurveda, let us briefly discuss the symptoms and causes behind the problem.
Symptoms
Pruritus Ani or Anal Itching can be associated with redness, a burning sensation and soreness. The itching and irritation can be either temporary or more persistent, depending upon the cause. Possible symptoms, which when people come across should consult a doctor, include:
You come across bleeding from the anus or even leakage of stool.
The area around the anal seems to be infected.
People fail to recognize exactly what could cause a persistent itch.
Causes
There are times when the cause behind the occurrence of anal itching cannot be identified. Some of the possible causes of anal itching include:
Infections: Infections include those that are sexually transmitted, from pinworms and also yeast infections. All these can cause anal itching or Pruritus Ani.
Adverse Skin Conditions: There are times when anal itching can be the result of a specific skin condition such as contact dermatitis or psoriasis.
Other medical conditions: There are certain other medical conditions like sufferance from diabetes, thyroid, haemorrhoids, anal tumours, which can easily result in the problem of Pruritus Ani or Anal Itching.
Tips on Pruritus Ani – Ayurveda
Ayurveda, as we all know deals with treating health problems through natural means through the use of herbs, medicated oils, diet modifications. According to Ayurveda, everything we eat has an effect on our body, which it categorizes in a simple and easy manner using gunas.
Gunas are the qualities that describe the effect that a food or herb has on one's body.
Ones who suffer from Pruritus Ani, Ayurveda instructs them to select foods with the following qualities:
Take more of cool ingredients
Have those foods which clear or flushes out the wastes. Fruits and vegetables can be extremely effective towards achieving this.
Black coffee, dark chocolates and green salads can work wonders for people getting affected by this problem.
People can increase their intake of nuts and seeds.
Ayurveda even suggests taking beets and garlic can have a positive impact on one's body

M.Sc. in Dietetics and Food Service Management , Post Graduate Diploma In Computer Application, P.G.Diploma in Clinical Nutrition & Dietetics , B.Sc.Clinical Nutrition & Dietetics
Dietitian/Nutritionist, Mumbai

M.Sc - Dietitics / Nutrition, Diploma in Naturopathy & Yogic Science (DNYS)
Dietitian/Nutritionist, Vadodara
Hello lybrate-user! for pcod you need to avoid milk, preservatives (packed foods), plastic containers, and food colours. To overcome obesity avoid fatty and fried foods and excess sugars in the form of cold drinks and preserved juices. Include protein rich foods which include pulses, milk products, eggs and chicken, should have fibre rich foods which help you to pass smooth bowels. Have lots of vegetables and fruits. Include 5 almonds or 5 pieces of walnuts once a day daily in your diet. Do exercise for atleast 30 to 40 minutes. Thank you.

Bachelor of Ayurvedic Medicine and Surgery, MD in Ayurveda (Pharmacology and Pharmacognosy of medicinal herbs i.e. Dravyaguna), Diploma in Yoga and Naturopathy
Take proper treatment. Avoid non veg, fatty food. also milk and milk products. drink warm water. take only vegetables soup. take Arogyavardhni vat 2 twice daily. take dadimasthak churna 1 tsp twice daily.
1
person found this helpful
Youre weight is increased because of hormonal disturbance caused by pcod. To get rid of it you should be thoroughly consulted.
1
person found this helpful
View All Feed
Near By Clinics

4.6
(

64

ratings)
Kali, Ahmedabad,
Ahmedabad
View Clinic