About
Customer service is provided by a highly trained, professional staff who look after your comfort and care and are considerate of your time. Their focus is you.
...more
Customer service is provided by a highly trained, professional staff who look after your comfort and care and are considerate of your time. Their focus is you.
More about Dimag Hospital
Dimag Hospital is known for housing experienced Psychiatrists. Dr. Surinder Sihota, a well-reputed Psychiatrist, practices in Agra. Visit this medical health centre for Psychiatrists recommended by 43 patients.
Timings
Location
#42/4 B, Mathura Road, Biilloch Pura, Landmark: Near Percision Diagnostic .
Agra,
Uttar Pradesh
-
282002

Get Directions
Doctors in Dimag Hospital
MBBS, MD - Psychiatry
Psychiatrist
MBBS, MD - Psychiatry
Psychiatrist
Services
Submit Feedback
Submit a review for Dimag Hospital
Your feedback matters!
Write a Review
Feed
Nothing posted by this doctor yet. Here are some posts by similar doctors.
Ten tips for a healthy brain and nutrition
Let your food be your medicine
1. Avoid sugar in your diet: researchers conclude that having a diet rich in sugar and fructose could be the most damaging thing you do to your brain, among other organs.

2. Omega 3 fats in diet: our body needs a balance of omega 3, omega 6 and omega 9 in the body. A good intake of omega 3 fats helps in decreasing neuroinflammation.

3. Vitamin b12 and folate levels: asses your vitamin b12 plus folate levels, and take good quality multivitamins to optimize blood levels of these vitamins.

4. Antioxidants rich diet: try to take vegetables 6-8 times in a day with seed and nuts every day.

5. Optimize your vitamin d levels: researchers believe that optimal vitamin d levels are neuroprotective, it protects brain cells by increasing the effectiveness of glial cells in nursing damaged neurons back to health.

6. Try consuming gluten free, casein free diet to rule out non-coeliac gluten sensitivity which is in turn related to neuropsychiatric disorders.

7. Avoid or limit cow dairy: I recommend yogurt and ghee made using cow milk. Try camel milk or goat milk products. Always go for organic products.

8. Organic diet: researchers conclude that pesticides and other chemicals in food leads to intestinal damage and also believe that leaky gut is related to leaky brain. Try to implement an organic diet as much as possible and stay away from pesticides, antibiotics, hormones and GMO foods.

9. Increase fiber content in diet: add chia seeds and flax seeds to your diet, as it feeds the healthy microbiome present in your intestine.

10. Add fermented foods to your diet.
Human relationships are fragile in nature. It takes lesser time to break a relationship than to make one. Irrespective of its tenure, the end of a lovely relationship can leave you heartbroken and hamper your entire life. It not just affects your emotional well-being, but has the possibility to hamper your overall physical health. You must remember that there is no magic formula to help you cope up with the pain of losing. But, you will have to be determined to help yourself in this difficult time.

Most of us are forced to start our personal life from ground zero or the scratch, soon after we are left to struggle alone following our break-ups. You must have heard it from most of the people surrounding you that time heals all. But, it is your effort along with the time that will help you come out of the depressive phase.

Here are certain tips to help you to come out of the depressive phase after a break up:
Talk or write: Any emotional problem grows bigger as you try to hide it from others or yourself. You should not bury the emotions within you and treat them as dead secrets. You will have to talk it out with friends and closed ones. If that is what you don't want to do absolutely, you must at least try and relieve yourself of the burden by writing about it in private. Try and get rid of the tendency to suppress the unpleasant feelings. After pouring out all the feelings on paper, destroy the paper into shreds and throw it out of the house. While destroying the paper affirm " with this I destroy and uncreate the energy I invested in this relationship.
Do take care of your body: The first thing that we tend to forget at the time of break up is our physical health and to maintain personal hygiene. Most of us skip our meals, don't take showers and lead a secluded life. This should be avoided as your health comes first. You will have to take proper meals and maintain personal hygiene so that you don't put your health at risk.
Go and exercise: You can pump out your endorphins through cardio exercises. This helps a lot. This will also lower the stress levels and improve your cognitive functioning.
Remember the great things in life: It is the time when you must look back and remember all the great moments of your life. You must not feel low and lose your self-confidence. Rather, you must feel confident by remembering the golden moments. Remind yourself of all your greater goals in life and treat this break up as a petty issue.
Meditation: Meditation helps them focus their life on track.

Track your life - Create a journal where you want to go. Create several pointers in symbolic form in a journal or in drawing form. Give a date and time to each pointer. Create steps how will you reach the next pointer. And thus creating the track of your life.
Declutter - by removing the things which were given by the person.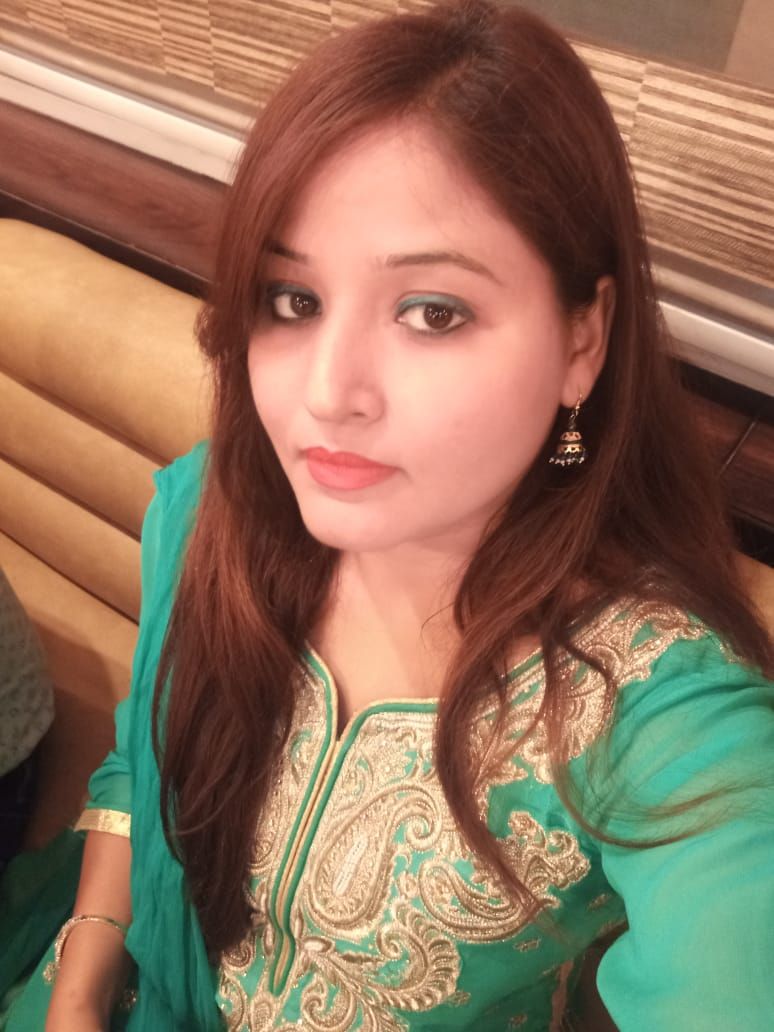 PGDRP Rehabilitation Psychology , M.A Clinical Psychology, Certificate in Guidance and Counselling (CGC)
Depression-
Feeling down, sad, or upset is normal. It can be concerning feeling that way for several days or weeks on end.
Physical symptoms and behavioral changes caused by depression include:
Decreased energy, chronic fatigue, or feeling sluggish frequently
Difficulty concentrating, making decisions, or recalling
Pain, aches, cramps, or gastrointestinal problems without any clear cause
Changes in appetite or weight
Difficulty sleeping, waking early or oversleeping

Emotional symptoms of depression include:
Loss of interest or no longer finding pleasure in activities or hobbies
Persistent feelings of sadness, anxiety, or emptiness
Feeling hopeless or pessimistic
Anger, irritability, or restlessness
Feeling guilty or experiencing feelings of worthlessness or helplessness
Thoughts of death or suicide
Suicide attempts

Anxiety

Anxiety, or fear and worry, can happen to anyone from time to time, too. It's not unusual to experience anxiety before a big event or important decision.

But, chronic anxiety can be debilitating and lead to irrational thoughts and fears that interfere with your daily life.

Physical symptoms and behavioral changes caused by generalized anxiety disorder include:
Feeling fatigued easily
Difficulty concentrating or recalling
Muscle tension
Racing heart
Grinding teeth
Sleep difficulties, including problems falling asleep and restless, unsatisfying sleep
Emotional symptoms of anxiety include:
Restlessness, irritability, or feeling on edge
Difficulty controlling worry or fear
Dread
Panic

How to manage your symptoms

In addition to a formal treatment plan from your doctor, these strategies may help you find relief from symptoms. It's important to know, though, that these tips may not work for everyone, and they may not work each time.

The goal of managing depression and anxiety is to create a series of treatment options that can all work together to help, to some degree, whenever you need to use them.

1. Allow yourself to feel what you're feeling — and know that it's not your fault

Depression and anxiety disorders are medical conditions. They aren't the result of failure or weakness. What you feel is the result of underlying causes and triggers; it's not the result of something you did or didn't do.

2. Do something that you have control over, like making your bed or taking out the trash

In the moment, regaining a bit of control or power can help you cope with overwhelming symptoms. Accomplish a task you can manage, such as neatly restacking books or sorting your recycling. Do something to help give yourself a sense of accomplishment and power.

3. You could also create a morning, evening, or even daily routine

Routine is sometimes helpful for people with anxiety and depression. This provides structure and a sense of control. It also allows you to create space in your day for self-care techniques that can help you control symptoms.

4. Do your best to stick to a sleep schedule

Aim for seven to eight hours each night. More or less than that may complicate symptoms of both conditions. Inadequate or poor sleep can cause problems with your cardiovascular, endocrine, immune, and nervous symptoms.

5. Try to eat something nutritious, like an apple or some nuts, at least once a day

When you're feeling depressed or anxious, you may reach for comforting foods like pasta and sweets to alleviate some of the tension. However, these foods provide little nutrition. Try to help nourish your body with fruits, vegetables, lean meats, and whole grains.

6. If you're up for it, go for a walk around the block

Research suggests exercise can be an effective treatment for depression because it's a natural mood booster and releases feel-good hormones. However, for some people, exercise or a gym can trigger anxiety and fear. If that's the case for you, look for more natural ways to move, such as walking around your neighborhood or looking for an online exercise video you can do at home.

7. Do something that you know brings you comfort, such as watching a favorite movie or flipping through a magazine

Give yourself time to focus on you and the things you like. Down time is a great way to let your body rest, and it can distract your brain with things that bring you a boost.

8. If you haven't left the house in a while, consider doing something you find soothing, like getting your nails done or getting a massage

Relaxation techniques can improve your quality of life and may reduce symptoms of depression and anxiety. Find an activity that feels right for you and you can practice regularly, such as:
Yoga
Meditation
Breathing exercises
Massage

9. Reach out to someone you're comfortable talking to and talk about whatever you feel like, whether that's how you're feeling or something you saw on twitter

Strong relationships are one of the best ways to help you feel better. Connecting with a friend or family member can provide a natural boost and let you find a reliable source of support and encouragement.

When to talk to your doctor

Symptoms that last two weeks or more may be an indication you have depression, anxiety, or both. Severe symptoms may include:
Problems with sleep
Unexplained emotional changes
Sudden loss of interest
Feelings of worthlessness or helplessness

If you're not feeling like yourself and want help understanding, make an appointment to see your doctor. It's important to be open and honest so they can fully understand what's happening and get a clear picture of what you've been feeling.

PG Diploma in Clinical Nutrition, Diploma in Dietetics and Health Nutrition, Health Coach
Dietitian/Nutritionist, Bangalore
High stress levels and lack of adequate sleep are both associated with inflammation in the body. Adequate sleep and reducing stress levels help you stay away from illness!
So.. Relax, take a deep breath, learn to enjoy joys of life and stay healthy and happy!
Aggression or aggressive behavior can often lead to violence and destruction which can be really harmful to their loved ones. When dealing with an aggressive person, it is important to understand that aggression is not always an after effect of some provocations and can often be spontaneous. Excessive and frequent aggression can wreak havoc, affecting the person and their loved ones physically, mentally as well as emotionally. Reports suggest that cases of aggression among youngsters are rising at an alarming rate. It has also been noted that the boys exhibit more aggression than girls. Thus, proper action needs to be taken at the earliest to avoid serious consequences.
Symptoms:
The following symptoms and behavioral changes may be observed in people with aggressive nature.
The person may have mood swings and remain irritated all the time. Depression may be commonly seen in such people.
The person isolates himself or herself from the outside world.
Insomnia and eating disorders are common.
An unstable mental health.
The person may exhibit signs of self-destruction. They may also cause harm to the others, including their loved ones.
There may be hallucinations, delusions, confusion and poor communication skills.
There may alterations in his or her personality.
Lack of concentration. A person may find it difficult to read or write.
Lethargy is also common in people with aggressive behavior.
Underlying factors that may trigger aggression
A person may appear aggressive physically, mentally, verbally or even emotionally. The aggressive behavior can be an outcome of a myriad of factors such as:
A negative environment during the growing period: How a child is brought up can play a significant role in shaping their character. A person who had seen a lot of fights, arguments or aggression in their childhood often grows up to be aggressive.
Genetics: People who have a family history of aggression and aggressive behavior (immediate family) are more likely to be aggressive.
An unstable mental health with conditions such as schizophrenia, conduct disorder, bipolar disorder or Attention deficit hyperactivity disorder (ADHD) can also cause aggression. Aggression can also be triggered by traumatic brain injury, stress, meningitis, stroke or substance abuse (as well as withdrawal symptoms).
Managing Aggressive Behavior
A person needs to have a lot of patience while dealing with aggressive people. Such people need your support, love, care, and affection.
For effective management, try and find out the triggers of aggression and then work towards improving the situation.
Meditation can have a great soothing effect and can play an important role to calm down the person. Music may be equally helpful.
Sound sleep and proper rest can work miracles in reducing the associated symptoms and complications.
Maintain a positive environment around the affected person. Keep the person happy, cheerful and stress-free.
Don't let the person live in isolation. Try and make them interact with people. Don't give them the impression that they are not normal. Don't over sympathize with them. They need your support more than the sympathy.
Don't shy away from medical help. Love and care with proper medications can work wonders.
1
person found this helpful

Post Graduate in Rehabilitation Psychology, MA Clinical Psychology, BA Applied Psychology
Dear lybrate-User, I'm very sorry to hear about your husband, However moving forward is the policy. Since you already been on psychiatric treatment and cured the depression once now this time it will be better of you go for counselling sessions, there will be really helpful. You can take online counselling session by contacting the psychologist even over a phone call however i'm sharing few tips which should help you to get better sleep 1. For once talk to someone where you can share all your feelings and emotions and bring everything out. 2. Start look up for some part time work based outside of home. 3. Avoid talking about how the incident happen. 4. Start writing the negative thoughts you get and do not read it again- writing is one of the best way if in case no one is available. For sleep: 1. Keep light music on. 2. Avoid phone let me know if I can assist further.
2
people found this helpful

DHMS (Diploma In Homeopathic Medicine & Surgery), Msc - Applied Psychology
Lybrate-User, first of all understand tinnitus is a curable problem at your age so don't get panic your anxiety can worsen the problem, to treat this problem we should know the underlying cause if we find ones like chronic coryza, hypertension, any internal ear disorder or neurological problem than it's very easy to treat the problem, so relax and discuss full detail with your treating doctor for treatment. Along with this take care of your general health adopt a healthy life style, use hearing protection in loud noise.
2
people found this helpful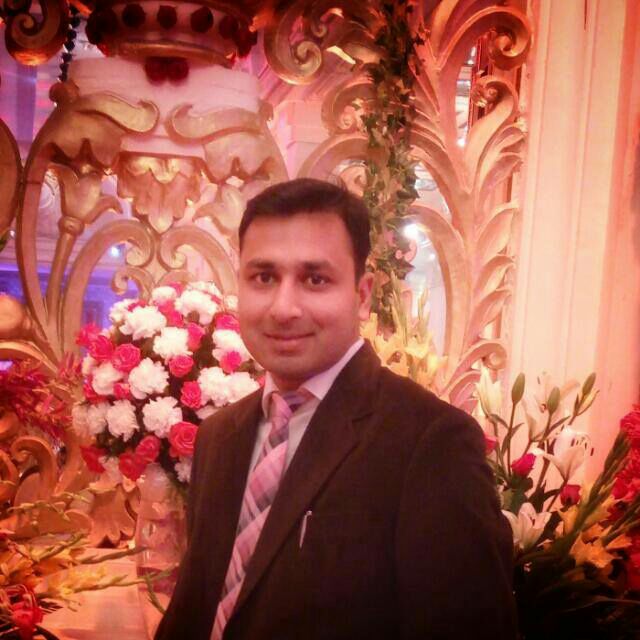 Master in Psychology, MD - Ayurveda, Dems, Bachelor of Ayurveda, Medicine and Surgery (BAMS)
Past experiences may be the cause of present behaviour. Everytime the conditions are not same. Invoke yourself in yoga and meditation. Discuss your problems with your friends and close relatives. For more discussion you may contact me.
3
people found this helpful
M.D. Consultant Pathologist, CCEBDM Diabetes, PGDS Sexology USA, CCMTD Thyroid, ACDMC Heart Disease, CCMH Hypertension, ECG
Sexologist, Sri Ganganagar
Take lot of salad and fruits and green leafy vegetables. Plenty of water hibril syrup is helpful in memory.
View All Feed
Near By Clinics