About
Our mission is to blend state-of-the-art medical technology & research with a dedication to patient welfare & healing to provide you with the best possible health care.
...more
Our mission is to blend state-of-the-art medical technology & research with a dedication to patient welfare & healing to provide you with the best possible health care.
More about Eshan Heart Centre/Agarwal Gastro and Liver Clinic
Eshan Heart Centre/Agarwal Gastro and Liver Clinic is known for housing experienced Gastroenterologists. Dr. Vivek Agarwal, a well-reputed Gastroenterologist, practices in Agra. Visit this medical health centre for Gastroenterologists recommended by 47 patients.
Timings
Location
4/17-A, Nagrath Complex, Lala Lajpat Rai Road, Bagh Farzana, Landmark : Near Naval Kishore Hospital, Agra
Agra,
Uttar Pradesh
-
282002
Doctor in Eshan Heart Centre/Agarwal Gastro and Liver Clinic
MBBS, MD - Medicine, DM - Gastroenterology
Gastroenterologist
10:00 AM - 02:30 PM
06:00 PM - 08:00 PM
Services
Submit Feedback
Submit a review for Eshan Heart Centre/Agarwal Gastro and Liver Clinic
Your feedback matters!
Write a Review
Reviews
Pooja Singh
May 28, 2018
The doctor gives genuine suggestions. He diagnoses the problem correctly and gives time to the patient. He also tries to make sure to reach the root of the problem.
Verified
May 18, 2018
Very intelligent doctor experienced we are completely satisfied
Devendra
Sep 5, 2018
good doctor fansastic behave
Verified
Sep 13, 2018
Very helpful
Feed
Nothing posted by this doctor yet. Here are some posts by similar doctors.
There is no way to expel gall bladder stones (unlike case of kidney stones). So gall stones if they r not creating problem, let them be there. But do follow annual checkups. But if they r causing problem, its better to remove them.
1
person found this helpful
The bowel is a very important part of your body within the digestive system as it plays a vital role in the absorption of nutrients and minerals within your body as well as excreting toxic matter. The bowel contains the small bowel or small intestine as well as the large bowel or the large intestine. However, parts of the bowel may be infected or damaged in such a manner that they may need to be removed in order to save further worsening. Thus, the removal of sections of the bowels is known as bowel resection surgery.

How is bowel resection surgery performed?

In this procedure, sections of either the large intestine or the small intestine are removed which have either become diseased, infected or have malignant growths within them. The doctors and surgeons first identify the sections that need to be removed and then perform the surgery wherein a section of the tissue is excised and then two ends of the bowel are stitched together to form a new section of continuous small intestine or large intestine.

Types of bowel resection
There are two types of bowel resection, namely small bowel resection performed on the small intestine and large bowel resection performed on the large intestine. The indications for both of them are mentioned below:
Small Bowel resection: Some of the cases wherein small bowel resection may be required are as follows:
Cancerous or benign polyps or growth
Precancerous growths and polyps
Damage to the small intestine due to injuries
Congenital defects in the small intestine
Blockages in the intestine
Infections within the intestines
Other disorders of the small intestine
Large bowel resection: Large bowel resection is also carried out due to many of the same reasons as mentioned above. However, some of the specific reasons for large bowel resection are mentioned below:
Diverticulitis, a disorder that specifically affects the large intestine
Bowel inflammation or ulcerative colitis
Abnormal twisting of the bowel also known as volvulus
Intestines which slide into another section of the intestine; also known as intussusception
Risks of the bowel resection
Like any other surgery, bowel resection also carries its own risks just as any other form of surgery. Some of the common risks of bowel resection are –
Adverse reaction to anesthesia
Infections
Heart attacks or strokes during the operation
Infections
Excessive bleeding among others
Specific risks for large and small bowel resections are mentioned as follows:
Small bowel resection: Certain common risks include accumulation of pus in the abdomen, internal bleeding within the intestine after surgery, diarrhea, infection of the incision area and the stitched area breaking open among others
Large bowel resection: In this case, tissues protruding through the cut causing an incisional hernia is the most common element of risk. Nearby organs may be damaged as well; scar tissue, problems with the passage of material within the colon among others are some of the other complications.
However, these issues occur rarely and resections are performed very successfully and quite regularly by surgeons.
1
person found this helpful
The inflammation of your pancreas over a short period of time indicates acute pancreatitis, which is a serious health condition. You may experience symptoms such as severe abdominal pain all of a sudden, diarrhoea and feeling of being sick. Acute pancreatitis occurs when there are some problems with certain enzymes in the pancreas. This condition is often associated with gallstones and alcohol consumption.
Treatment
Acute pancreatitis can be cured in a hospital, where you will get monitored for signs of serious issues. In some cases, supportive things like oxygen and fluids are required. Here are the various ways by which the condition can be treated:
1. Fluids: The body may get dehydrated during acute pancreatitis. Fluids are provided via a tube connected to one of the veins of the patient. This is known as intravenous or IV fluid. These fluids may help in the prevention of a problem called hypovolemic shock, which occurs when the amount of blood in your body gets lowered due to a drop in fluids.
2. Nutrition: Diet is usually not restricted for people with acute pancreatitis, but some patients are recommended not to consume solid food for some time. Attempting to digest solid food may cause a strain on the pancreas. You may need to avoid solid food for some days. You should use a feeding tube to get essential nutrients. This process is called enteral feeding and it may involve the insertion of a tube into your stomach via the nose.
3. Oxygen: For ensuring sufficient oxygen supply to your vital organs, you will be supplied with oxygen through the tubes on your nose. The tube may be removed when your condition improves. In some cases, ventilation equipment may be required for assistance to breathe.
4. Painkillers: Acute pancreatitis causes severe abdominal pain and strong painkillers such as morphine may be given to the patient. These may make the patient feel drowsy.
Treatment of underlying cause
After controlling the symptoms, the underlying cause must be treated. They are as follows:
1. Gallstone: When pancreatitis occurs because of a gallstone, you may require a process known as endoscopic retrograde cholangiopancreatography or ERCP. The gallbladder may have to be removed, if necessary.
2. Alcohol consumption: After getting treated for acute pancreatitis and you have recovered from this condition, you should try to avoid alcohol completely. Alcohol may spoil your recovery and the condition might reoccur or the symptoms may reappear. For freedom from alcohol, you may try counselling, joining self-help groups such as Alcoholics Anonymous (AA) or take medicine which reduces your craving for alcohol.
It is recommended that you visit a doctor immediately after experiencing any slight or severe symptoms of acute pancreatitis. This will help in early diagnosis and the chances of the symptoms getting worse are prevented.
10
people found this helpful
It can be because ofacidity/ gerd do this 1. Don't take tea empty stomach. Eat something like a banana (if you are not diabetic) or any seasonal fruit or soaked almonds and a glass of water first thing in the morning (within 10 mins of waking up). No only biscuits or rusk will not do. 2. Don't overeat 3. Take your breakfast every day. Don't skip it. 4. Have light meals every 2 hours (in addition to your breakfast, lunch n dinner) e.g. Nariyal paani, chaach, a handful of dry fruits, a handful of peanuts, any fresh n seasonal fruit, a cup of curd/milk etc 5. Finish your dinner at least 2 hours before going to sleep. 6. Maintain active life style 7. Avoid fast foods, spicy n fried foods, carbonated beverages 8. Take a lot of green vegetables n fruit. It contains a lot of fiber which will help reduce tendency for constipation 9. Drink lot of water. 10. Everyday preferably sleep on same time 11. Take half cup of cold milk when you feel acidity, it will help. Curd is good for u. 12. If its very severe then elevate your bed raising the head of your bed six to eight inches can help gravity keep gastric acid down in your stomach. This is for long term results but for now to bring your digestive system back on track you need to take medicines. For that I need more details, you can consult me.
Why not take a look at your food and eating habits. Have more of fruits and vegetables (organic foods) and avoid junk food. Do not eat in-between meals. Have enough water (8-10 glasses of water) through out the day. Also avoid cold drinks which gave lots of sugar and other preservatives which may not be good for health. I the problems persist then you can take homeopathic treatment as it is safe and without any side-effects. You can contact me for any further clarification / a private consultation to begin homeopathic treatment.
Ulcer is cured by homeopathic medicine for which details are required, an appropriate homeopathic treatment will certainly relieve nothing to worry.
It is a slowly and gradually progressing disease in which healthy liver tissue is replaced with scar tissue, hence preventing the liver from proper functioning. The developed scar tissue blocks the flow of blood through the liver and slows the processing of nutrients, hormones, drugs, and naturally produced toxins. It also slows the production of proteins and other substances made by the liver. Cirrhosis is a complication of liver disease which involves loss of liver cells and irreversible scarring of the liver. In other words, Cirrhosis is a condition in which the liver does not function properly due to long-term damage. Typically, the disease comes over months or years.
Although there are many other causes for cirrhosis, the commonest is excessive use of alcohol, viral hepatitis B and C infections and non-alcoholic fatty liver disease. Thus the scarring is most often caused by long-term exposure to toxins such as alcohol or viral infections.
According to the National Institutes of Health, it is the 12th leading cause of death. Men are more prone to develop cirrhosis than women. Globally approximately 57% of cirrhosis is attributable to either hepatitis B (30%) or hepatitis C (27%).Alcohol consumption accounting for about 20% of cirrhosis.
Persons most commonly affected: Adults of both sexes.
Unani approach to Cirrhosis of Liver (Talayyuf-e- Kabid)-
In Unani literature Cirrhosis of the liver is known as "Talayyuf-e- kabid", "Sighr-al- kabid" or "Jigarki laghari". It is of two types.
1. AcuteType of Cirrhosis of Liver (Talayyuf-e- Kabid Hadd)-
It is rare but very dangerous. It is also called Yarqaan-e- khabees or Huzaal-e- asfar. Mainly occurs due to inflammation in hepatic cells, in which hepatic cells squeeze in few days resulting in improper functioning of liver. It is a disease in which cells throughout the liver are destroyed. Although they are replaced by areas containing normal new cells but also by much scar tissue, which alters the structure of the liver.
Causes and risk factors: Excessive use of alcohol/ chronic alcoholism, poor nutrition, highly toxic condition of the body system, viral infections caused by chronic viral hepatitis (types A, B and C), metabolic diseases such as alpha-1-antitrypsin deficiency, galactosemia and glycogen storage disorders,inherited diseases such as Wilson's disease and hemochromatosis, biliary cirrhosis, toxic hepatitis due to severe reactions to prescription drugs or prolonged exposure to environmental toxins and repeated bouts of heart failure with liver congestion etc.
Signs and Symptoms: The main signs and symptoms of this type are jaundice, pain at the site of liver, vomiting, headache, dizziness, increased body temperature, increased pulse rate, brownish coloured and dry tongue, increased thirst, initially whitish coloured diarrhoea, later on, colour becomes blackish due to contamination of blood, urine passes in less quantity and reddish in colour due to contamination of yellow bile in it, haemorrhage from nose, stomach, intestine and uterus even abortion in women are seen. The size of the liver feels small on palpation.
2. Chronic type of Cirrhosis of Liver (Talayyuf-e- KabidMuzmin)
This type of the disease occurs due to the improper blood supply to the hepatic cells resulting in the size of liver very small in appearance but liver cells stay normal.
Causes and risk factors: The main causes of this type are the application of permanent pressure at the site of the liver such as ascites, alcohol abuse, hepatitis C virus infection, cardiomegaly, poor nutrition, highly toxic condition of the body system, peritoneal inflammation, improper diet in old age and starvation etc. Other causes which develop this disease are, obstruction of the external bile duct by stone, scar, inborn defect or tumour, use of certain medications, syphilis and passive liver congestion. Obesity has recently been recognized as a risk factor in non-alcoholic hepatitis and cirrhosis.
Signs and Symptoms: It is a slowly progressing disease. In early-stage symptoms, of indigestion like flatulence, constipation and diarrhoea may be present. General weakness, the feeling of being unwell, loss of appetite, loss of weight, and a loss of interest in sex may also be there. There may be a dull abdominal ache, nausea and vomiting. Eventually, the patient dies due to anaemia or ascites. The feeling of dullness is the peculiar sign of the disease. Other symptoms and signs include low-grade fever, bad breath, jaundiced skin and bloated and swollen abdomen.
Complications and Risks associated with Cirrhosis of Liver (Talayyuf-e-Kabid)-
Ascites (retention of fluid in the abdominal cavity) is the most common complication of cirrhosis and is associated with a poor quality of life, increased risk of infection and a poor long-term outcome. Other potentially life-threatening complications are hepatic encephalopathy (confusion and coma) and bleeding from oesophageal varices. Cirrhosis is generally irreversible, and treatment usually focuses on preventing progression and complications. In advanced stages of cirrhosis, the only option is a liver transplant.
Preventive measures for cirrhotic patients (Talayyuf-e- Kabid ke Mareezon ke liye Ehtiyaati Tadaabir):
Cirrhotic patients must completely avoid alcohol. Alcohol accelerates liver failure and hastens death in cirrhotic patients.
Avoid liver toxins. Acetaminophen (Tylenol), should be avoided because they can be toxic in cirrhotic patients.
Juice therapy helps the liver to detoxify toxins from the body. Cirrhotic patients should mix one part of pure juice with one part of water before drinking.
Cirrhotic patients are strongly advised to eat smaller meals. To avoid overworking the liver, five or six smaller, lighter meals per day are recommended.
Avoid fatty foods and processed foods, especially foods prepared with animal fats or hydrogenated oils. These types of foods put additional load on the liver.
Cirrhotic patients are also advised to eat only lean proteins (containing no fats) and in limited amounts.
Vegetable proteins are very beneficial in Cirrhotic patients. High protein intake causes increases of ammonia levels in the blood, possibly resulting in mental confusion, and in severe cases, coma. However, do not severely limit protein intake, as this may cause protein deficiency and impair the healing process.
Routinely increase consumption of fruits and steamed vegetables as fruits and vegetables are easy to digest, thus less work for the liver. In addition, they are good sources of vitamins, minerals, and antioxidants that help the liver detoxify and heal.
Cirrhotic patients are advised to practice intermittent fasting.
They are also advised to protect against hepatitis B, C and E.
Fundamentals of Management in Unani Medicine-
Identify the cause of the disease and treat it accordingly
Correct the digestive processes
Use hot dresses
Use mild and early digestible diet
In case of ascites treat it
Management/ Treatment-
In Unani medicine, very effective treatment is available for the Cirrhosis of Liver by strengthening the Liver cells and restoring normal size and functions of the Liver. In Unani medicine, there is a number of hepatoprotective drugs that protect the Liver either acute or chronic type.
SootshekharRas Swarna yukta 125 Mg twice a day
PittariAvleh 10 gm twice a Day
Duration of the treatment: 3 to 6 months or it depends upon the condition of the patients. If the patients with cirrhosis have diabetes, then the treatment may take long time for curing the disease. Diet plays a key role along with Unani Medicines. Hence, it is strictly advised to follow a proper diet plan.
Its not life danger but solve it as soon as possible sootshekhar ras 125 mg twice a day pittari avleh 10 gm twice a day relief in 5-6 days and for complete cure take it for 60 days only avoid oily and spicy food.
1
person found this helpful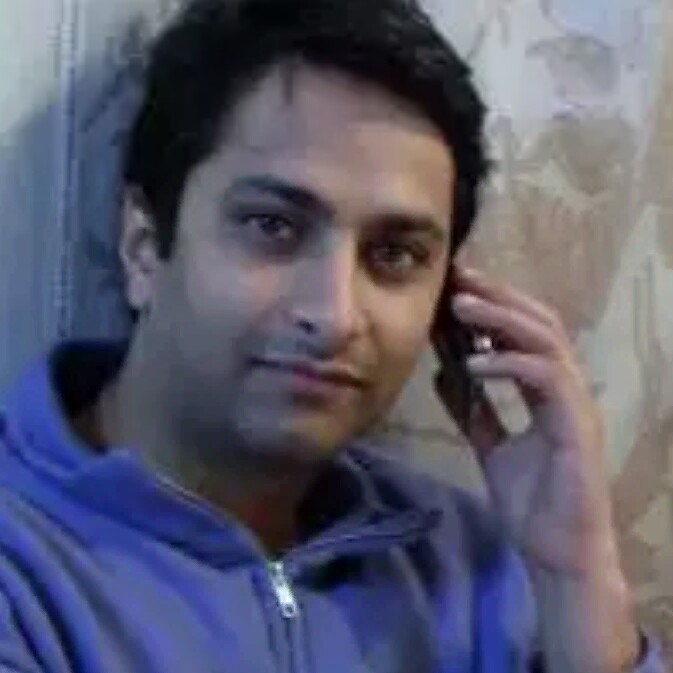 MS - General Surgery, Fellowship in Minimal Access Surgery(FMAS), Diploma in Advanced Laparoscopic surgery, Training in Laparoscopy
General Surgeon, Srinagar
A big gall stone like this will cause a problem in near future. It's better to get operated. Laparoscopic cholecystectomy is the gold standard. If you don't have symptoms you can wait. But better to get operated soon. Till then avoid oil, butter, ghee, spices and red meet. You can take oral pantop and tab buscopan at the time of pain. Regards.
View All Feed