About
Our medical care facility offers treatments from the best doctors in the field of Clinical Psychologist.We will always attempt to answer your questions thoroughly, so that you never have ...
...more
Our medical care facility offers treatments from the best doctors in the field of Clinical Psychologist.We will always attempt to answer your questions thoroughly, so that you never have to worry needlessly, and we will explain complicated things clearly and simply.
More about Blossom Clinic I
Blossom Clinic I is known for housing experienced Psychologists. Ms. Pallavee Walia, a well-reputed Psychologist, practices in Agra. Visit this medical health centre for Psychologists recommended by 106 patients.
Timings
MON-SUN
04:00 PM - 08:00 PM
12:00 PM - 02:00 PM
Location
House no.3 ,2nd floor ,Prem Bhawan,opp Soamibagh Gate, Dayalbagh
Dayal Bagh
Agra,
Uttar Pradesh
-
282005

Get Directions
Photos (5)





Doctor in Blossom Clinic I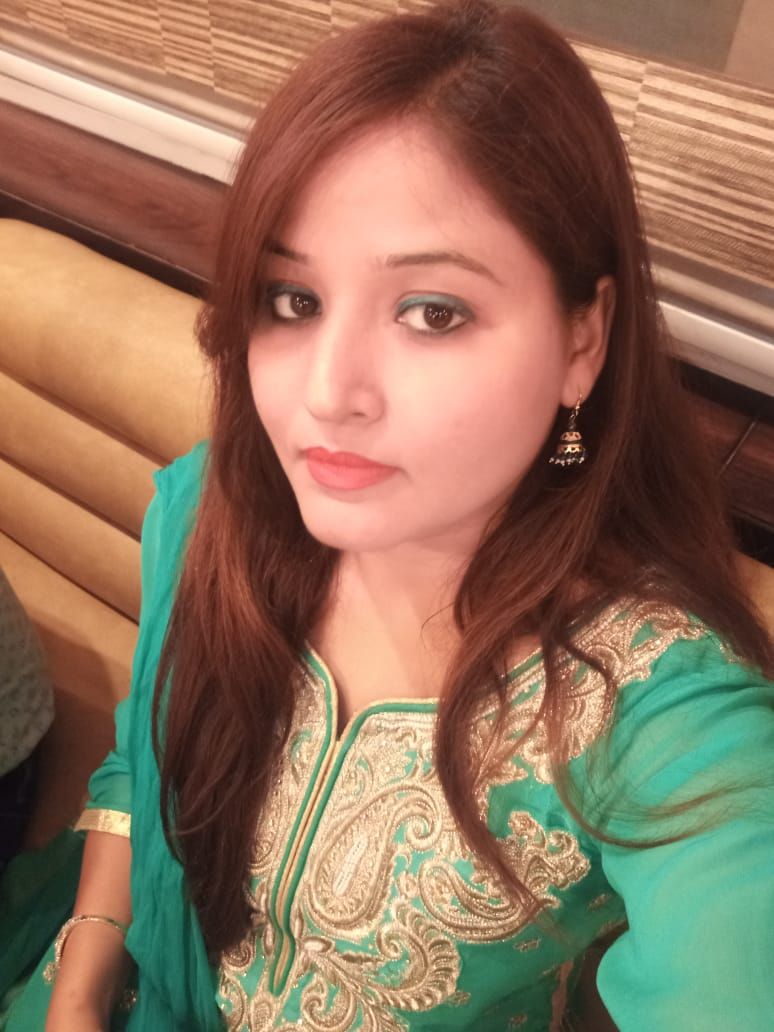 PGDRP Rehabilitation Psychology , M.A Clinical Psychology, Certificate in Guidance and Counselling (CGC)
Psychologist
Book appointment and get ₹125 LybrateCash (Lybrate Wallet) after your visit
₹300 online
04:00 PM - 08:00 PM
12:00 PM - 02:00 PM
Services
Submit Feedback
Submit a review for Blossom Clinic I
Your feedback matters!
Write a Review
Patient Review Highlights
"Professional"
6 reviews
"Prompt"
8 reviews
"Well-reasoned"
4 reviews
"Helped me impr..."
4 reviews
"Nurturing"
1 review
"Practical"
7 reviews
"Thorough"
5 reviews
"knowledgeable"
15 reviews
"Sensible"
5 reviews
"Very helpful"
20 reviews
"Caring"
8 reviews
"Inspiring"
3 reviews
Reviews
Nitin Kumar
Oct 4, 2018
Ms. Pallavee Walia provides answers that are caring, professional, practical, sensible and prompt. Kindly give me your contact no. to discuss in details as instructed
Aravind
Sep 10, 2018
I found the answers provided by the Ms. Pallavee Walia to be well-reasoned. She said the reason. But she didn't say the recovering things to do. But anway thank you
Dr Binod Sandwar
Oct 6, 2018
I found the answers provided by the Ms. Pallavee Walia to be thorough, knowledgeable, caring and practical. Excellent response
Verified
Jan 30, 2019
Insightful Doctor of psychology. Knowledgeable and supportive. Very patient and attentive to issues and details.
Tushar
Dec 8, 2018
I found the answers provided by the Ms. Pallavee Walia to be very helpful. G
Verified
Sep 8, 2018
Very caring and great knowledgeable.
Feed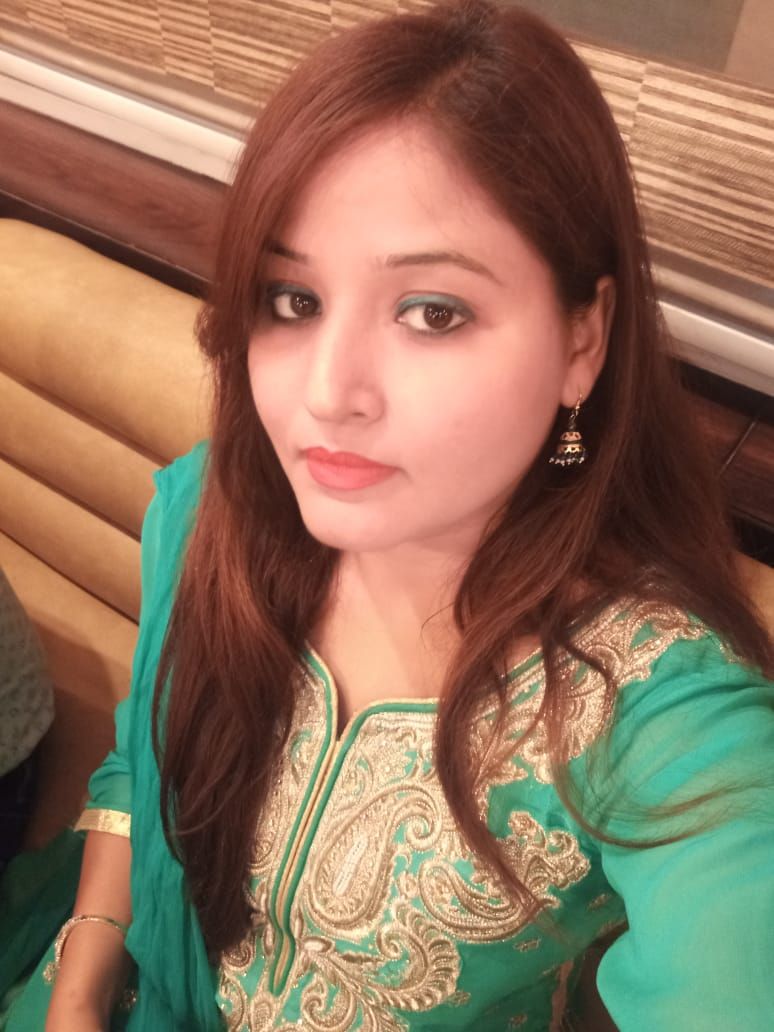 PGDRP Rehabilitation Psychology , M.A Clinical Psychology, Certificate in Guidance and Counselling (CGC)
Depression-
Feeling down, sad, or upset is normal. It can be concerning feeling that way for several days or weeks on end.
Physical symptoms and behavioral changes caused by depression include:
Decreased energy, chronic fatigue, or feeling sluggish frequently
Difficulty concentrating, making decisions, or recalling
Pain, aches, cramps, or gastrointestinal problems without any clear cause
Changes in appetite or weight
Difficulty sleeping, waking early or oversleeping

Emotional symptoms of depression include:
Loss of interest or no longer finding pleasure in activities or hobbies
Persistent feelings of sadness, anxiety, or emptiness
Feeling hopeless or pessimistic
Anger, irritability, or restlessness
Feeling guilty or experiencing feelings of worthlessness or helplessness
Thoughts of death or suicide
Suicide attempts

Anxiety

Anxiety, or fear and worry, can happen to anyone from time to time, too. It's not unusual to experience anxiety before a big event or important decision.

But, chronic anxiety can be debilitating and lead to irrational thoughts and fears that interfere with your daily life.

Physical symptoms and behavioral changes caused by generalized anxiety disorder include:
Feeling fatigued easily
Difficulty concentrating or recalling
Muscle tension
Racing heart
Grinding teeth
Sleep difficulties, including problems falling asleep and restless, unsatisfying sleep
Emotional symptoms of anxiety include:
Restlessness, irritability, or feeling on edge
Difficulty controlling worry or fear
Dread
Panic

How to manage your symptoms

In addition to a formal treatment plan from your doctor, these strategies may help you find relief from symptoms. It's important to know, though, that these tips may not work for everyone, and they may not work each time.

The goal of managing depression and anxiety is to create a series of treatment options that can all work together to help, to some degree, whenever you need to use them.

1. Allow yourself to feel what you're feeling — and know that it's not your fault

Depression and anxiety disorders are medical conditions. They aren't the result of failure or weakness. What you feel is the result of underlying causes and triggers; it's not the result of something you did or didn't do.

2. Do something that you have control over, like making your bed or taking out the trash

In the moment, regaining a bit of control or power can help you cope with overwhelming symptoms. Accomplish a task you can manage, such as neatly restacking books or sorting your recycling. Do something to help give yourself a sense of accomplishment and power.

3. You could also create a morning, evening, or even daily routine

Routine is sometimes helpful for people with anxiety and depression. This provides structure and a sense of control. It also allows you to create space in your day for self-care techniques that can help you control symptoms.

4. Do your best to stick to a sleep schedule

Aim for seven to eight hours each night. More or less than that may complicate symptoms of both conditions. Inadequate or poor sleep can cause problems with your cardiovascular, endocrine, immune, and nervous symptoms.

5. Try to eat something nutritious, like an apple or some nuts, at least once a day

When you're feeling depressed or anxious, you may reach for comforting foods like pasta and sweets to alleviate some of the tension. However, these foods provide little nutrition. Try to help nourish your body with fruits, vegetables, lean meats, and whole grains.

6. If you're up for it, go for a walk around the block

Research suggests exercise can be an effective treatment for depression because it's a natural mood booster and releases feel-good hormones. However, for some people, exercise or a gym can trigger anxiety and fear. If that's the case for you, look for more natural ways to move, such as walking around your neighborhood or looking for an online exercise video you can do at home.

7. Do something that you know brings you comfort, such as watching a favorite movie or flipping through a magazine

Give yourself time to focus on you and the things you like. Down time is a great way to let your body rest, and it can distract your brain with things that bring you a boost.

8. If you haven't left the house in a while, consider doing something you find soothing, like getting your nails done or getting a massage

Relaxation techniques can improve your quality of life and may reduce symptoms of depression and anxiety. Find an activity that feels right for you and you can practice regularly, such as:
Yoga
Meditation
Breathing exercises
Massage

9. Reach out to someone you're comfortable talking to and talk about whatever you feel like, whether that's how you're feeling or something you saw on twitter

Strong relationships are one of the best ways to help you feel better. Connecting with a friend or family member can provide a natural boost and let you find a reliable source of support and encouragement.

When to talk to your doctor

Symptoms that last two weeks or more may be an indication you have depression, anxiety, or both. Severe symptoms may include:
Problems with sleep
Unexplained emotional changes
Sudden loss of interest
Feelings of worthlessness or helplessness

If you're not feeling like yourself and want help understanding, make an appointment to see your doctor. It's important to be open and honest so they can fully understand what's happening and get a clear picture of what you've been feeling.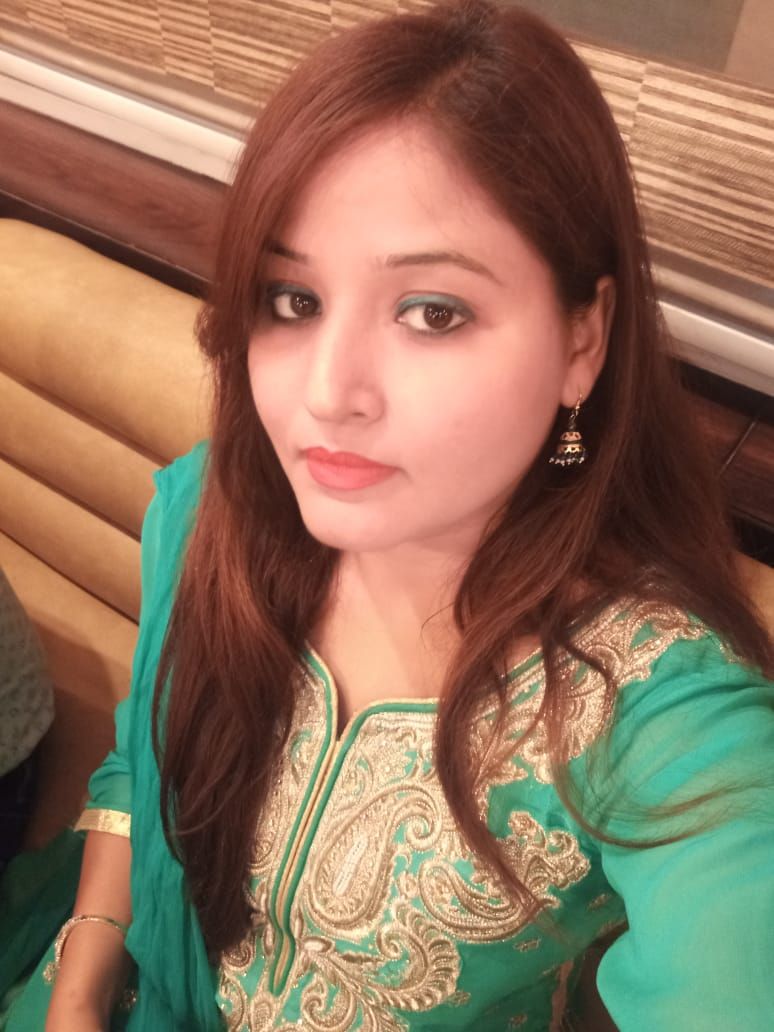 PGDRP Rehabilitation Psychology , M.A Clinical Psychology, Certificate in Guidance and Counselling (CGC)
Mr. lybrate-user it is very important to search for the main cause of depression that can be done with the help of psychologist you need psychotherapy treatment along with medicines. Keep yourself busy in work, pursue your hobby and exercise and meditation is necessary for you, make your schedule like this. You have to work on underneath cause of depression so medicines would work for only short span of time.
1
person found this helpful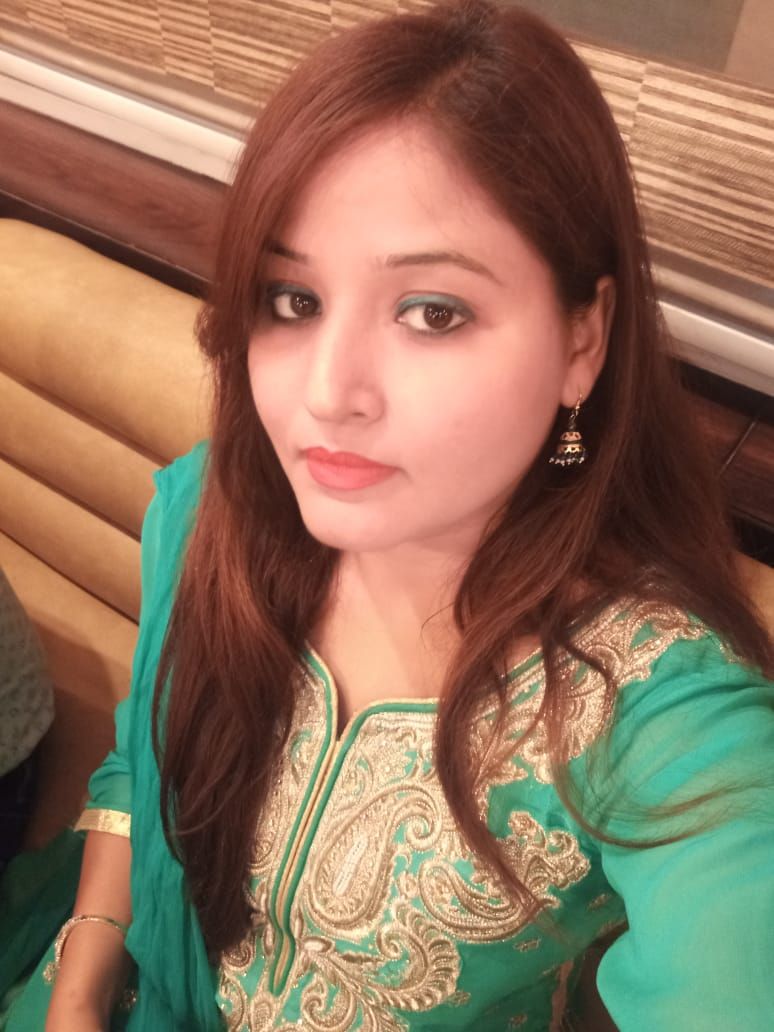 PGDRP Rehabilitation Psychology , M.A Clinical Psychology, Certificate in Guidance and Counselling (CGC)
In many cases, the body responds to a stressful or traumatic situation by disassociating with it. This can result in the development of a dissociative disorder. A dissociative disorder or dissociative amnesia is a mental illness that involves the breaking down of memory, consciousness, identity and perception. It can interfere with a person's general functioning, social life and relationships. People suffering from dissociative amnesia can have long gaps in their memory of the accident and the time before and after it.
Women are at a higher risk of suffering from this condition as compared to men. It has also been found to have a genetic link as people suffering from this condition often have other members of their family who experience something similar. Manmade and natural disasters such as wars, floods, earthquakes etc that cause overwhelming stress is said to trigger this disease.
The inability to recall past events is a primary symptom of this disease. Other symptoms include:
Inability to remember personal information
Substance abuse
Mood swings
Panic attacks
Obsessive compulsive symptoms
Hallucinations and
Social withdrawal
Treatment for this disease is a two step process. The first step involves relieving symptoms and controlling any behavioral changes. The second step aims at helping the person to recall and process their memories. Developing coping skills and rebuilding relationships is also focused on. Depending on the individual and the severity of symptoms showcased a doctor may choose to treat the patient using any of the following forms of treatment.
Psychotherapy: This form of treatment is designed to encourage communication and give the person insight into their problems. It uses a number of psychological techniques.
Cognitive therapy: Changing dysfunctional thinking patterns and their resulting emotions and behavior patterns is the focus of this form of treatment.
Medication: Dissociative amnesia patients who also suffer from depression or anxiety can benefit from medication such as anti depressants and anti anxiety drugs. However, this medication does not treat the dissociative amnesia itself.
Family therapy: In some cases, along with the patient it is also necessary to counsel the family. Family therapy involves educating the family members about the disorder and symptoms of recurrence.
Clinical hypnosis: This type of treatment uses intense relaxation and focused attention techniques to access the unconscious part of the mind and allow people to explore their thoughts, emotions and repressed memories.
2575
people found this helpful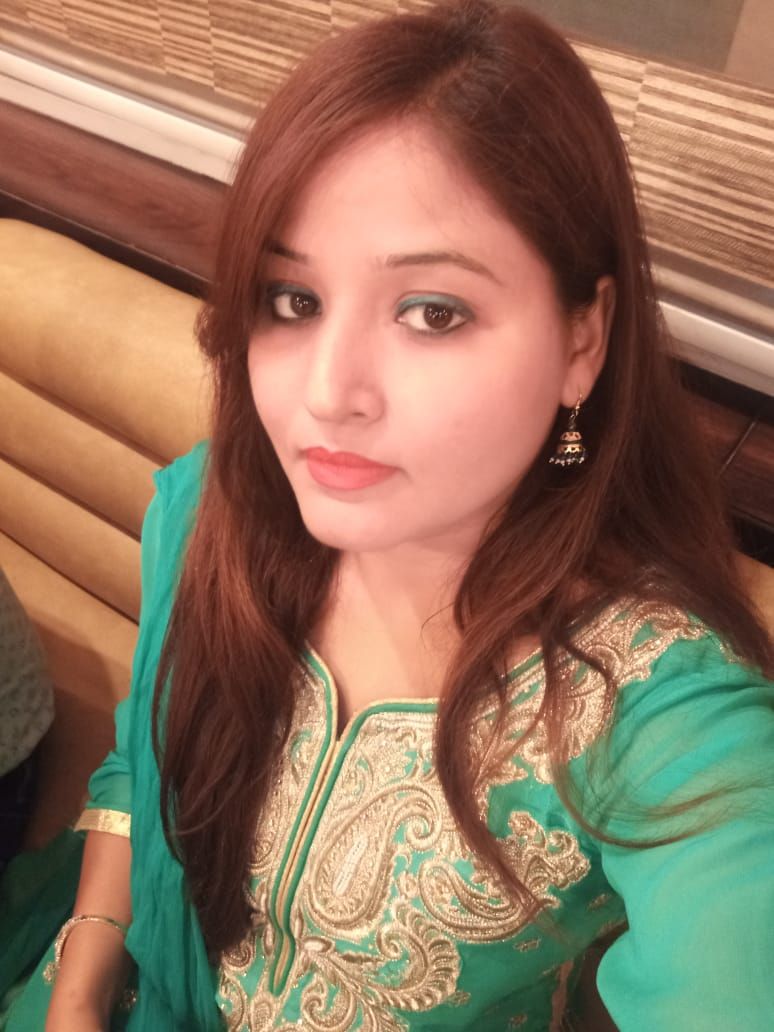 PGDRP Rehabilitation Psychology , M.A Clinical Psychology, Certificate in Guidance and Counselling (CGC)
Psychological assessment-
Psychologist deal with the assessments and testing of children to know the root cause of the problem. The testing protocol doesn't involve any invasive procedure. They are just the paper-pen tests or questionnaires to be filled by the parents or the caregivers. Assessments will be carried out in a playful manner.
The psychologist also deals with psychotherapy and counseling for children as well as the family.

Early intervention-
Early detection of developmental problems provides an opportunity for early intervention to shift a child's developmental trajectory to the optimum level and maximize their potential.
Early intervention help these children perform age-appropriate activities and to be on par with their peers.

Pediatric physiotherapy-
Physiotherapists perform a standardized neurological and physical assessment to assess the present condition of the child. They deal with musculoskeletal problems, neuromuscular problems and work on the gross and fine motor skills. They aim at improving the muscle tone, muscle strength, range of motion, posture, gait, balance and coordination of the kids who exhibit any motor problem.

Occupational therapy-
Occupational therapists are trained in performing the neurological assessment and sensory profiles for the children with sensory processing disorder. They help in providing sensory integration therapy for the kids with sensory dysfunction, also aim at improving the fine motor skills and work upon various areas to make the child functional in his/ her activities of daily living.

Speech therapy-
Speech therapists assess the speech problems in children with the administration of standardized tests and tools to provide an accurate diagnosis. Speech therapists deal with kids who have language delays and other speech disorders including misarticulation, stammering and hearing impairment. Blossom clinic also has an expert team of speech therapists who work exclusively with kids with a cochlear implant and are trained in auditory-verbal therapy pre and postoperatively.

Special education-
Special educators perform formal and informal educational assessments to know the current grade of the child in which he/ she is performing. They help in improving the scholastic performance of the kids. They also deal with children who need special care including learning disability, mental retardation and hearing impairment.

Behavior modification and counseling-
Psychologists deal with behavioral modification therapy for kids who exhibit any behavioral issues. They also conduct individualized counseling sessions for children as well as parents. They have their expertise in providing psychotherapies.

Poor scholastic performance management-
Scholastic performance assessment through formal and informal assessments and its management through various techniques making the study easier for children and by giving individual attention to each child.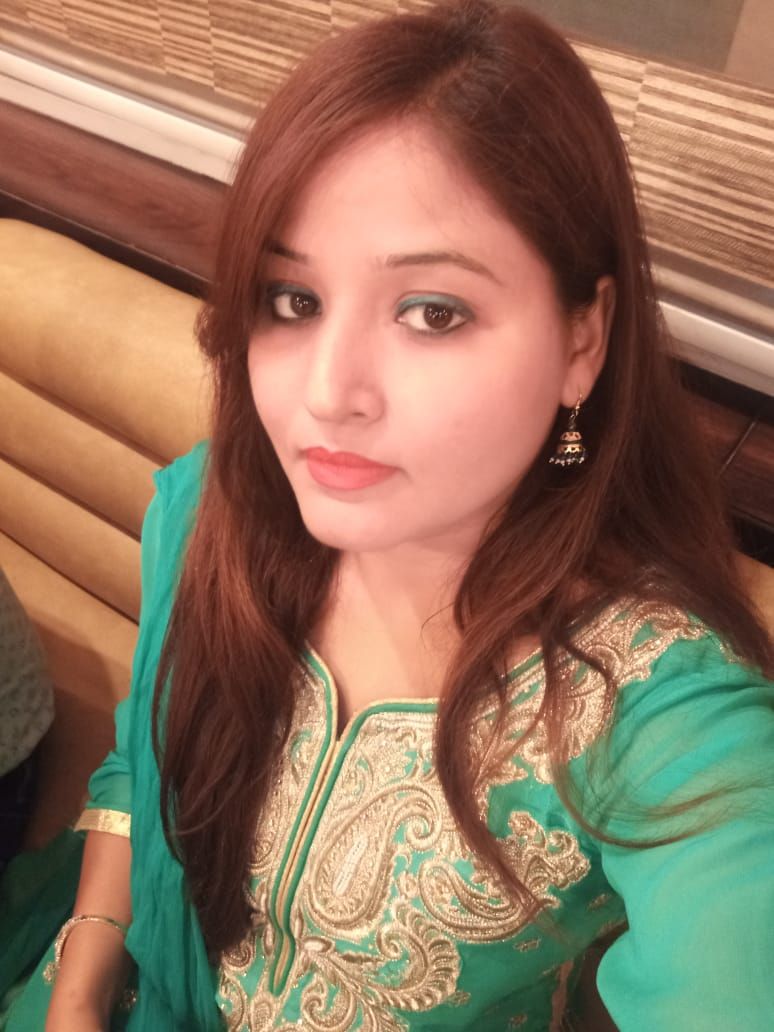 PGDRP Rehabilitation Psychology , M.A Clinical Psychology, Certificate in Guidance and Counselling (CGC)
No, it is not harmful as you are thinking but to avoid other side effects try to reduce dose and go for homeopathic treatment.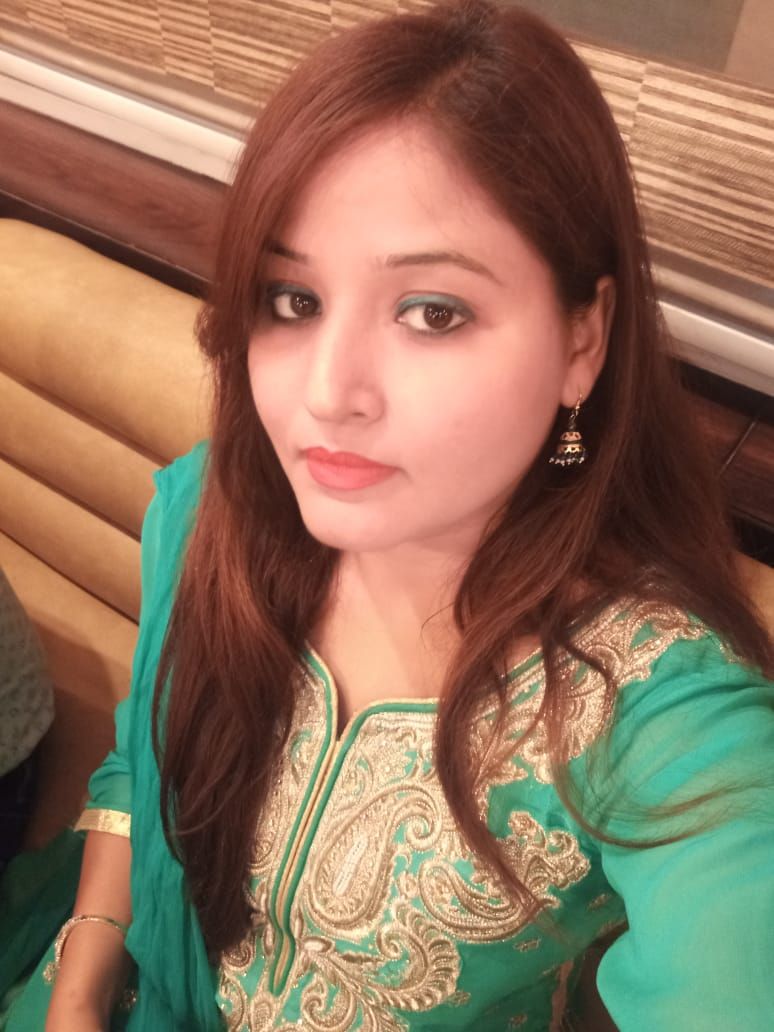 PGDRP Rehabilitation Psychology , M.A Clinical Psychology, Certificate in Guidance and Counselling (CGC)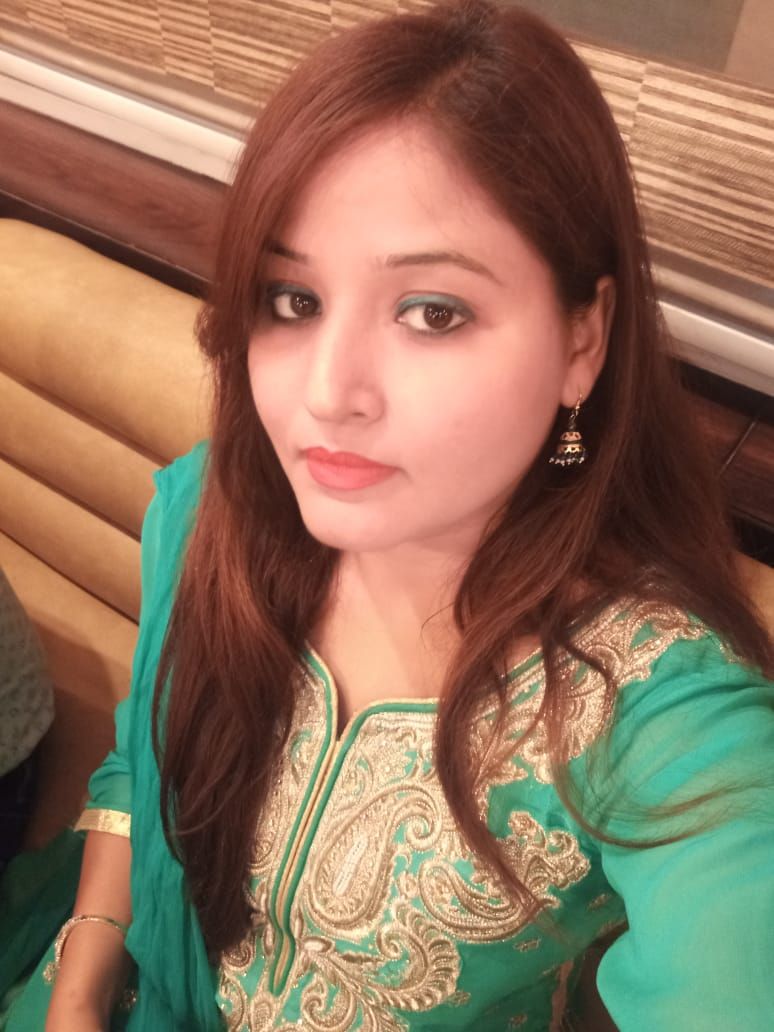 PGDRP Rehabilitation Psychology , M.A Clinical Psychology, Certificate in Guidance and Counselling (CGC)
The following common characteristics of Autism Spectrum Disorders should be noted when charting your child's development for your health-care practitioner:

• insistence on sameness; resistance to change.
• difficulty in expressing needs; uses gestures or pointing instead of words.
• repeating words or phrases in place of normal, responsive language.
• laughing, crying, showing distress for reasons not apparent to others.
• prefers to be alone; aloof manner.
• tantrums.
• difficulty in mixing with others.
• may not want to cuddle or be cuddled.
• little or no eye contact.
• unresponsive to normal teaching methods.
• sustained odd play.
• spins objects.
• inappropriate attachments to objects.
• apparent over-sensitivity or insensitivity to pain
• no real fears of danger.
• noticeable physical overactivity or extreme interactivity.
• uneven gross/fine motor skills.
• not responsive to verbal cues; acts as if deaf, although hearing tests in normal range.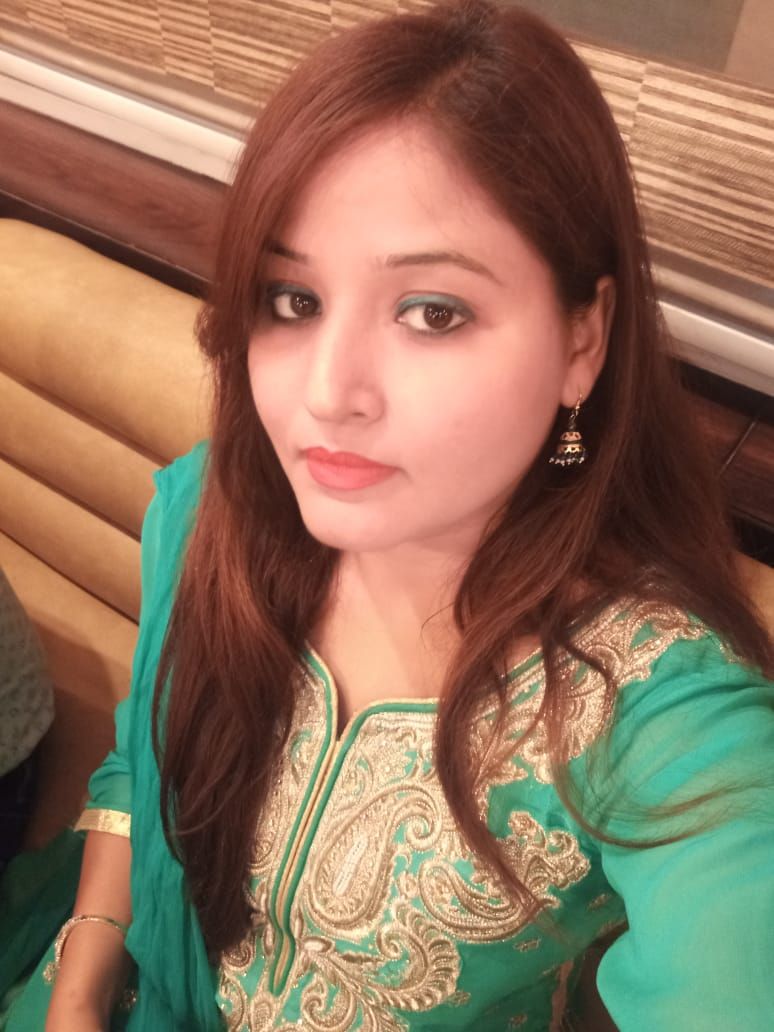 PGDRP Rehabilitation Psychology , M.A Clinical Psychology, Certificate in Guidance and Counselling (CGC)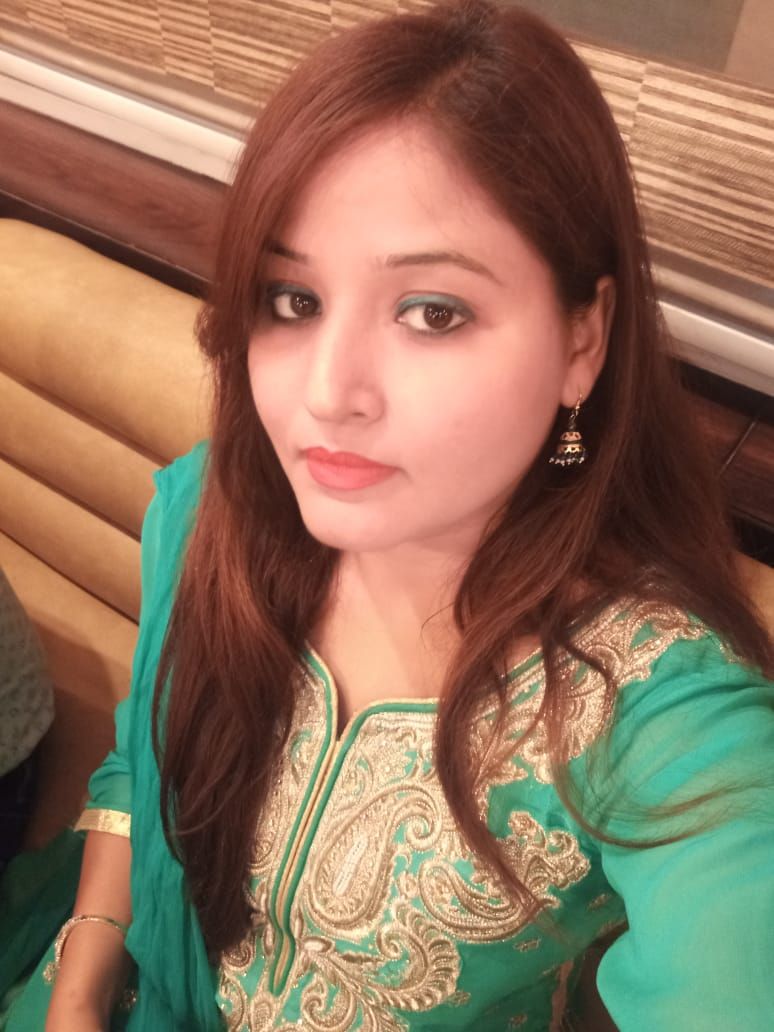 PGDRP Rehabilitation Psychology , M.A Clinical Psychology, Certificate in Guidance and Counselling (CGC)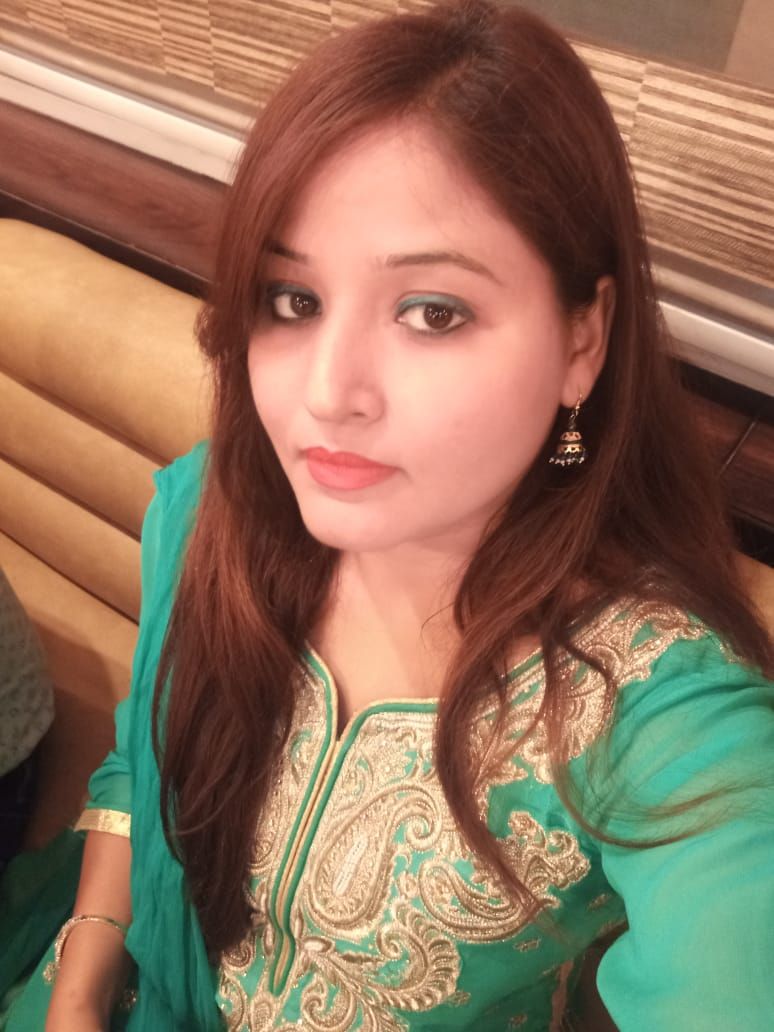 PGDRP Rehabilitation Psychology , M.A Clinical Psychology, Certificate in Guidance and Counselling (CGC)
Survival tips for special needs parents… you're not alone, I promise
It can be really hard
"my child is struggling and I'm exhausted."

"my spouse is disconnected from the family."

"I feel like I'm not doing enough, but I don't know what else to try."


1. Broken chain being the parent of a child with special needs is challenging. In fact, it can bring unexpected stresses with spouses, siblings and even within your own belief in your parenting abilities.

You try your best to be kind, patient and loving but there are days when you're so tired of the struggles that you just want to quit. I know, I've been there, I get it!

Parenting a special needs child has days which include…

The resentment that every day is filled with challenges.
The uncertainty of what's best for your child.
Frustration with inconsistent information from specialists.
Sadness for dreams unfulfilled (and guilt for feeling sad about it).
Irritation towards "helpful" advice from those who have no idea about your daily stresses.
Jealousy towards parents who have "typical" families.
Guilt for feeling any or all of the above!
You are not alone in this!

There are many others who are also struggling to make it one day, one hour at a time.


So what can parents do?
Find a support system
When you find others who also are walking this path you discover coping strategies, new resources, and support from other parents who "get it." you will also find out you aren't the only parent who feels guilty about their child's extra challenges or frustrated because life is so hard at times.

Just knowing you're not the only one makes things a little easier emotionally.

Ask for help
Asking for help is a sign of strength, not weakness. I struggled for years trying to figure out why I wasn't getting through to my strong-willed, high anxiety child.

It wasn't until I opened up about my challenges and asked for help that I discovered 1) I wasn't "parenting wrong" – I just needed more information and additional strategies and 2) there is help out there!

Talk to your…

Pediatrician regarding referrals to specialists.

Special needs school and therapy center would give the right path to your child to enhance his skills and to be independent and can achieve something in their life.

Remember it needs a lot of patience because special needs teachers really do a great job but it takes a lot of time to make them learn because they have their own pace of learning we can't lose hope, trust your child and special educator, just requires parents support and motivation.

Don't think about the fees because if you think it's a wastage of money so you are completely wrong because if you would not trust your child and teacher nobody else would trust your child and he would live with sadness and sorrow, will be alone forever.

Child's teacher for additional suggestions to help your child academically.
Clergy, minister, counselor, or other special needs parents for personal support.
Spouse or co-parenting partner to brainstorm family solutions.
Friends and family for possible "mom's time out" so you can recharge your battery.


Take care of yourself
This is where parents struggle the most! "but I just don't have time for me!" if you want to be the best parent you can be, you need to allow yourself time to relax and recharge your battery.
Think of your energy as a pitcher of water: if you constantly pour out your energy (the water) but never refill the pitcher, you have nothing to give at the end of the day.
Here are a few quick tricks my friends and I have used through the years:
Give yourself permission to take 5-10 minutes each day strictly for yourself. (i know, it's hard, but your kids need you to do this)
Do something that relaxes you (a cup of coffee, read a few pages from an inspirational or funny book, or just sit and do nothing).
Use the buddy system…put the kids in their strollers or wheelchairs, buddy up with a friend and take a walk. The kids will benefit from the change of scenery, you'll feel energized, and the
Extra support of a friend is always welcome.
Swap childcare…this can be for running a few errands or even an afternoon out. Your kids also benefit from socialization with other kids.
Exercise…even if it's only 10 minutes of cardio or stretching. My daughter and I would do "mommy and me" dance parties to her favorite tunes in the kitchen; it was good for both of us!



Take care of the relationship
For those of you co-parenting, make sure to take care of your partnership. Parents who are exhausted tend to forget to work on their relationship, get irritated and fail to communicate well.

Ways to enhance your partnership include:
Partners raising a child

A willingness to kindly communicate your need for help. This helps prevent the build-up of resentment between partners, i. E. "well, she should just know that I'm tired of dealing with doctor appointments!" remember, the other person cannot read minds!

Give the main caregiver a break.

Take time to be together (even if it's just 15 mins) without the kids to talk about things other than the kids.

Be a compassionate, supportive listener for each other.

Acknowledge your partner's strengths.

To the last point… if your spouse is great at handling your child's homework struggles, step back and allow him to help. If one of you is patient in the morning and the other is more patient at night, use that knowledge to plan chores and childcare time.

My husband looked forward to after dinner playtime with the kids, which allowed me peace and quiet to clean up the kitchen and pack lunches for the next day.


Take care to nurture sibling relationships
It is so easy for much of your energy and effort to go to the child with special needs, especially with the extra doctor appointments, support specialists and academic issues that can be a part of your child's therapy. Siblings of a special needs child might feel "slighted" at times. If this happens, be assured you're not a bad parent, just a human one and try some of the tips below!

Make sure each child gets some undivided attention.
Even simple things like reading at bedtime or talks while driving to school count! it's the quality, not the quantity that will make a difference.

Engage in your child's activities.
Ask them about a school project, volunteer to make soccer snacks (cut up oranges are quick and easy), ask questions about the movie they saw with a friend. Your attention to the details in their day will matter.

Include your children in the care of their sibling, as appropriate.
There will be days when they will want to help, others when they don't and that is fine. Caring for family members instills compassion in even the youngest children.

Give your children information as they want it.
Some children accept their sibling "just how she is" and others want to know "why she uses a hearing aid." as in anything, children are curious and the more facts they have the better.

Empower your family by accepting what is your "normal."
Every family does things a little differently, yours included. A child who is in a wheelchair is still your child, he just has a different way of getting around, which is normal for your family.

This lesson teaches other children acceptance, compassion and respect for others who also may do things differently.

Problem solve as a team!
There are times when challenges arise, empower your children by having them brainstorm solutions with you. It's amazing what kids come up with, usually things we hadn't considered.

All children should "overhear" you bragging about their accomplishments.
It's so easy to get fixated on the cycle of struggles, but focusing on even the smallest successes or acts of kindness helps a family build each other up.

Invite other families over to play, don't seclude yourself from others.
One of my favorite parenting blogs is "what do you do dear?" written by the mother of two adorable children, Frannie and Simeon. Her son happens to be the cutest kid ever, and he also has spina bifida.

Mary Evelyn shares her journey, finds the humor and embraces their family's normal in a way that makes you want to not only embrace but celebrate your family's "normal."

So remember, you're not alone, there is help out there and you are going to be the best parent your child could ask for!


1
person found this helpful
View All Feed
Near By Clinics

4.6
(

159

ratings)
Dayal bagh road, Agra,
Agra
View Clinic